Learn How to Learn Better with the Pomodoro Technique
This 25-minute learning technique is one of the simplest in the world. It's also one of the most effective, says professor of engineering Barbara Oakley.
22 April, 2017
Barbara Oakley: The Pomodoro technique is probably one of the most powerful techniques in all of learning. So I teach a course of learning how to learn that's actually the world's largest massive open online course. We have something like two million people. And the Pomodoro technique is the most popular technique; I hear from literally thousands of people. And I have to give credit to the creator, who was Francesco Cirillo. He developed this technique in the early 1980s. And it's so simple that really anybody can do it.
So all you have to do is turn off all distractions. So no little ringy-dingys on your cell phone or anything like that; on your computer you want to turn off any kind of messages that might arise. Set a timer for 25 minutes, and then just focus as intently as you can for those 25 minutes.
Now if you're like me, you'll start focusing away and you're working away, and then you look up at the timer and two minutes have passed. Then my brain goes, "I've only done two minutes? I can't do another 23 minutes on this Pomodoro!" And I let the thought just go right on by, and I return my focus to whatever I'm working on. And when that 25 minutes is up I relax a little bit. I turn my attention to something else.
Now I will admit that if I really get into the flow of what I'm doing that I will continue sometimes. You might wonder why that 25 minutes is the magic number, and the reality is we don't really know. There's not a lot of research on the Pomodoro technique which is surprising because it's so incredibly popular and people find it very useful.
But there's an interesting tidbit related to the Pomodoro technique, and that is that: when you even just think about something that you don't like very much it activates a portion of the brain that experiences pain. And so the brain naturally enough shifts its attention to something else, anything else, like Facebook or Twitter or something like that. And what you've just done is you've procrastinated.
And what the Pomodoro technique does, when you do it you're setting that timer. You don't want to sit there and think, "I am going to finish this homework set" or "I'm going to work on this problem and get it all finished." You just want to think, "I've got 25 minutes where I just have to work on something." Don't even think about what that something is. What that does is it slips in under your brain's radar. It doesn't activate so much that pain in your brain; and then that pain in the brain, research has shown it lasts for 20 minutes.
So if you work for 25 minutes you will suddenly find yourself getting into the flow because you've gone past that painful period. So the Pomodoro technique is effective in many different some very subtle ways and so I highly recommend it.
Learning is not always easy, and there may be a biological reason for that. Engineering professor Barbara Oakley teaches the world's largest online open class, commonly referred to as MOOCs. So you might be wondering what subject attracts more people than any other free online course? Learning to learn better is what Oakley teaches. One of the most effective techniques she knows of was created by an Italian named Francesco Cirillo, and you may have heard of it. It's called the Pomodoro Technique. What makes the technique so effective is that it trains your brain to concentrate for 25 minutes. What's so magical about 25 minutes? Research shows that your brain suffers for 20 minutes when you first try to concentrate, so outlasting that pain will help you get into a flow state of focus. You'll just need to summon the willpower to put your phone away. Barbara Oakley's most recent book is Mindshift: Break Through Obstacles to Learning and Discover Your Hidden Potential, and you can find the Mindshift course here.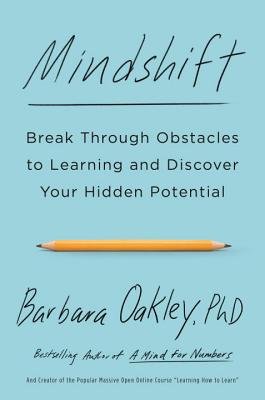 VR's coolest feature? Boosting compassion and empathy.
Videos
Virtual reality fills us with awe and adrenaline — and the technology is only at a crude stage, explains VR filmmaker Danfung Dennis. It's capable of inspiring something much greater in us: empathy.
With coming technological advancements in pixel display, haptics, and sound tracking, VR users will finally be able to know what it's like to really take another person's perspective. Empathy is inherent in humans (and other animal species), but just as it can be squashed, it must be practiced in order to develop.
"This ability to improve ourselves to become a more empathetic and compassionate society is what I hope we will use this technology for," Dennis says.
We have to practice doing nothing more often.
Photo: Shutterstock
Personal Growth
Constantly being busy is neurologically taxing and emotionally draining.
In his new book, Jon Kabat-Zinn writes that you're doing a disservice to others by always being busy.
Busyness is often an excuse for the discomfort of being alone with your own thoughts.
That's a sharp increase from the 1960s when it took the same share of scientists an average of 35 years to drop out of academia.
Pixabay
Surprising Science
The study tracked the careers of more than 100,000 scientists over 50 years.
The results showed career lifespans are shrinking, and fewer scientists are getting credited as the lead author on scientific papers.
Scientists are still pursuing careers in the private sector, however there are key differences between research conducted in academia and industry.
Big think's weekly newsletter.
Get smarter faster from the comfort of your inbox.
See our newsletter privacy policy
here
Most Popular
Most Recent
Big think's weekly newsletter.
Get smarter faster from the comfort of your inbox.
See our newsletter privacy policy
here
© Copyright 2007-2018 & BIG THINK, BIG THINK EDGE,
SMARTER FASTER trademarks owned by The Big Think, Inc. All rights reserved.