Perpetual worry doesn't have to be your default mindset.
Anxiety doesn't exist for someone who has a life lived in the present.
Our concerns for a spectral future fuel anxiety.
Taoist philosophy teaches us a new way of living.
Varying degrees of anxiety awash over millions. Whether it's stress from the workplace, fretting for a future that never comes or getting tangled in the ceaseless political drama of the day. At the root of this issue is the constant need to live for the future and it is here where our anxiety stems from.
One of the solutions for anxiety, and other assorted mental ailments, set forth by Taoists is the idea of mindfulness or being within the present moment. It is from within this philosophy which emerges the art of meditation. The concept of presence flows throughout the Eastern idea of being within the now. It's been repeated so many times that the words often read as platitude and banality. But the concept cannot be overlooked because it is the missing key toward living a fulfilling life devoid of angst and anxiety.
Here's how Taoist philosophy rids us of anxiety.
Taoism takes us back to what is real     
Our insistence on staying secure in a fluid and metamorphic world is an absurd concept when you get down to the bottom of it. Change is ever constant. The future doesn't exist. These adages are all ignored. And as they will be continually ignored by the masses in perpetuity — then it will come as no surprise that the concept of anxiety will stay with us.
Though, decide not to ignore this timeless wisdom and one will find a new way to live freely without anxiety. One of the great translators of Taoist ideas, Alan Watts, codified this way of living in his seminal work: The Wisdom of Insecurity: A Message for An Age of Anxiety.
In this book, Watts argues that our primary way we delude ourselves from the present moment is by leaving the body and retreating behind our minds. The boiling pot of countless worries, thinking, categorizing and calculating space where anxieties and thoughts pouring over thoughts remove us from any truth of the real moment at hand. This is where Watts states that "the 'primary consciousness,' the basic mind which knows reality rather than ideas about it, does not know the future." In other words, our thinking facilities are divorced from the actuality of experience.
Our more methodical thinking processes on the other hand creates memories, which we use for making predictions on what is to come. These predictions prove to be relatively accurate and we begin to rely on them. The future begins to take on as Watts says, "a high degree of reality — so high that the present loses its value."
But the future is still not here, and cannot become a part of experienced reality until it is present. Since what we know of the future is made up of purely abstract and logical elements — inferences, guesses, deductions — it cannot be eaten, felt, smelled, seen, heard, or otherwise enjoyed.
Rephrasing the way we think about future events then is one such way that the Taoist philosophy does away with anxiety. It's really that simple. But as practice or non-practice, it is something that our modern civilization lacks. After all, the anxiety riddled addict is probably already thinking, "What are we to do!"
To pursue it is to pursue a constantly retreating phantom, and the faster you chase it, the faster it runs ahead. This is why all the affairs of civilization are rushed, why hardly anyone enjoys what he has, and is forever seeking more and more.
Applying the concept of wu-wei 
Laozi's Tao Te Ching is a small book filled with immeasurable wisdom. It has instructed us on the basis of Taoism. From within this book comes an interesting concept called wu-wei, which literally means "without exertion." There are plenty of famous aphorisms from this text that explain this concept fully.
If you try to change it, you will ruin it. Try to hold it, and you will lose it.
Wu-wei is the act of not going against the natural rhythms of the present, while learning to get out of your own way. Again, meditation and a silencing of the over analytic mind is what wu-wei proposes to offer us. It is also within this way that we begin to see what Buddhism, Tao, yoga and other assorted religions of the Ancient East offer us — a renewed psychology of the mind.
Psychotherapy as philosophy in the Ancient East
There are many similarities between Eastern philosophical ways of life and Western psychotherapy. Both deal with the concern of changing our consciousness for the betterment of humanity and availing us of negative ailments such as anxiety. Although, where they converge is within their categorization of what is considered a well-suited and enlightened individual. Alan Watts put it as:
"The psychotherapist has, for the most part, been interested in changing the consciousness of peculiarly disturbed individuals. The disciplines of Buddhism and Taoism are, however, concerned with changing the consciousness of normal, socially adjusted people."
Modern Western approaches to mental well-being largely focus on the symptoms and not the root causes. The mechanization of mental health treatment often muddies the water even further. Contrast this to the way that Ancient Eastern religions have approached self-care for thousands of years. Through the act of meditation, breathing exercises, and a yogic life, those who are adept at centering themselves "in the now" are continually living in a state of self-directed care.
These approaches to emotional distress and anxious turmoil recognize that the issue stems from the delusion of self and future — two ironclad concepts we, in the West, still hold very close to our identity in our culture. From this renewed Taoist perspective, we become the arbiters and shrinks of our own psychology. When worries about scenarios that may never manifest are substituted with grounded, thoughtful deliberations, we regain a sense of potent agency.
This all said, it seems that an integrative Taoist philosophy may, indeed, reduce anxiety when followed by an individual.
What would you do if money was no object?
Philosopher, Alan Watts believed we too easily mistake the symbolic for the real.
If money was no object, we'd seek what we truly desire.
Watts believed we can only have so much ostentatious consumption.
In a thought-provoking lecture Alan Watts once posed this great question: "What would you do if money was no object?"
This pointed and hyperbolic question asks us to dig into the deeper truth of what it is we really want and desire in life and also question the symbolic importance we place on the almighty abstraction of the dollar.
Watts urged his listeners to detach themselves from the notion of chasing money to satisfy our desires. Easier said than done of course — but in typical koan fashion, Watts manages to show us that when we instead seek something less material and more spiritually fulfilling, the money part won't become an issue in the end.
What would you do if money was no object?
The gist of Watt's speech is as follows:
"So I always ask the question, 'what would you like to do if money were no object? How would you really enjoy spending your life?' Well, it's so amazing as a result of our kind of educational system, crowds of students say well, we'd like to be painters, we'd like to be poets, we'd like to be writers, but as everybody knows you can't earn any money that way…
Let's go through with it. What do you want to do? When we finally got down to something, which the individual says he really wants to do, I will say to him, you do that and forget the money, because, if you say that getting the money is the most important thing, you will spend your life completely wasting your time… To structure your existence with an objective of monetary gain is to spend a lifetime chasing an abstraction.
... And after all, if you do really like what you're doing, it doesn't matter what it is, you can eventually turn it — you could eventually become a master of it. It's the only way to become a master of something, to be really with it. And then you'll be able to get a good fee for whatever it is. So don't worry too much..."
Now money is a fundamental fact of our current constructed reality, even Alan Watts understood that. Barter, exchange, value, currency and what have you – there is absolutely no feasible way around it. So leave your pipe dreams and utopian visions at the door, just entertain the question at face value for now. It's probing for something much deeper than some cheap ideological economic fix.
Alan Watts on being paid for his work
Alan Watts on money, possessions and lifestyle www.youtube.com
Pontificating on this issue in any regard is risky business as inherent contradictory and seemingly hypocritical charges are bound to be directed at its speaker.

Watts rightfully so, silenced any criticism for any monetary gain he received for his work. After all, he knew that he was playing the society game and needed to make a living for himself. Watts was a philosopher and quite good at what he did.
This line of questioning would lead to Watts making an important distinction on the nature of differentiating between money and wealth. On a personal level, he understood what wealth was to him and the limits of a human's capacity to experience luxury and excess:
"There are limits to the real wealth that any individual can consume... We cannot drive four cars at once, live simultaneously in six homes, take three tours at the same time, or devour 12 roasts of beef at one meal."
Does It Matter? Essays on Man's Relation to Materiality
Watts explored the issue deeper in his anthology Does It Matter? Essays on Man's Relation to Materiality. In the essay "Wealth Versus Money," Watts remarked on the inability for humankind to distinguish between the merely symbolic and the true.

All too easily, we confuse the world as we symbolize it with the world as it is...
He looks into our simple confusion between money and wealth:
"Money is a way of measuring wealth but is not wealth in itself. A chest of gold coins or a fat wallet of bills is of no use whatsoever to a wrecked sailor alone on a raft. He needs real wealth, in the form of a fishing rod, a compass, an outboard motor with gas, and a female companion.
But this ingrained and archaic confusion of money with wealth is now the main reason we are not going ahead full tilt with the development of our technological genius for the production of more than adequate food, clothing, housing, and utilities for every person on earth."
This type of symbolic thinking manifests itself in all outlets of the physical world. In his essay, Watts makes a point about the how the fundamental confusion between money and wealth leads us to preposterous positions. He used the Great Depression as an example.
"Remember the Great Depression of the '30s? One day there was a flourishing consumer economy, with everyone on the up-and-up; and the next, unemployment, poverty, and bread lines,
What happened? The physical resources of the country the brain, brawn, and raw materials were in no way depleted, but there was a sudden absence of money, a so-called financial slump…
Complex reasons for this kind of disaster can be elaborated at length by experts on banking and high finance who cannot see the forest for the trees..."
Watts makes no claim of being an economic or financial expert. Those to him are mere surface roles muddying the waters at the core of this issue he's trying to broach. Watts likens the absurdity to a man coming to work on the building of a house, the morning of the Depression and the boss saying to him:

Sorry, baby, but we can't build today. No inches.

Watts realized that there was going to be and will always be harsh resistance to this type of idea or rather awareness of the symbolic:
"What wasn't understood then, and still isn't really understood today, is that the reality of money is of the same type as the reality of centimeters, grams, hours, or lines of longitude. Money is a way of measuring wealth but is not wealth in itself.
It is not going to be at all easy to explain this to the world at large, because mankind has existed for perhaps one million years with relative material scarcity, and it is now roughly a mere one hundred years since the beginning of the industrial revolution."
Now wait just a minute before flinging out those Communist manifestos and leading a riot down Billionaire's row. Regulation and taxation on this abstraction is not the answer.
"To try to correct this irresponsibility by passing laws would be wide of the point, for most of the law has as little relation to life as money to wealth. On the contrary, problems of this kind are aggravated rather than solved by the paperwork of politics and law.
What is necessary is at once simpler and more difficult: only that financiers, bankers, and stockholders must turn themselves into real people and ask themselves exactly what they want out of life — in the realization that this strictly practical and hard–nosed question might lead to far more delightful styles of living than those they now pursue. Quite simply and literally, they must come to their senses — for their own personal profit and pleasure."
So then we're brought back to the original question: what do I desire?
There are many famous schools of thought that you have probably heard of, but did you hear the truth or just get a caricature of the idea?
For your reading pleasure, here are ten schools of philosophy you should know about. Some of them are commonly misunderstood, and we correct that problem here.
The leading philosophy among angsty teens who misunderstand Nietzsche.
The root of the word 'nihilism' is derived from the Latin nihil, meaning "nothing", and it is a more of a series of related positions and problems than a single school of thought. The key idea of it is the lack of belief in meaning or substance in an area of philosophy. For example, moral nihilism argues that moral facts cannot exist; metaphysical nihilism argues that we cannot have metaphysical facts; existential nihilism is the idea that life cannot have meaning and nothing has value—this is the kind that most people think of when they hear the word.
As opposed to popular understanding, Nietzsche was not a nihilist. Rather, he wrote about the dangers posed by nihilism and offered solutions to them. Real nihilists included the Russian nihilist movement.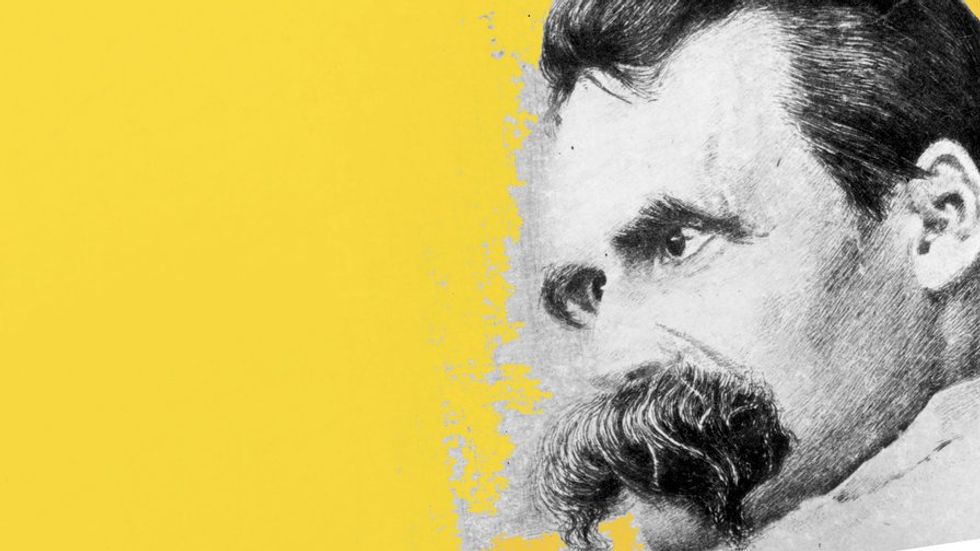 The leading philosophy among angsty undergraduates who understand Nietzsche.
Existentialism is a school of thought originating in the work of Soren Kierkegaard and Nietzsche. Existentialism focuses on the problems posed by existential nihilism. What is the point of living if life has no inherent purpose, where can we find value after the death of God, and how do we face the knowledge of our inevitable demise? Existentialists also ask questions about free will, choice, and the difficulties of being an individual.

The existentialists also included Jean-Paul Sartre, Simone de Beauvoir, and Martin Heidegger. Albert Camus was associated with the movement, but considered himself independent of it.
A philosophy popular in ancient Greece and Rome, and practiced today by many people in high-stress environments.
Stoicism is a school that focuses on how to live in a world where things don't go your way. Is it raining when you just waxed your car? Accept it. Does the lady at the desk next to you sound like a dying cat when she speaks? Accept it, and move on to the next problem. The idea at the heart of it is acceptance of all things that are beyond your control. Pain will pass, you will remain, so the best thing to do is focus on what you can control.

Famed stoics included Zeno of Citium, Seneca, and Marcus Aurelius. Today many athletes rely on stoicism to help them focus on their performance during games, rather than how the other team is doing.
Hedonism is the idea that pleasure or happiness is the one thing with intrinsic value. This idea has been held by many other schools across history, most famously the utilitarians. While happiness is often construed as pleasure and the green light is often given to depravity by this school, Greek thinker Epicurus was also a hedonist and tied it to a virtue ethics system based around moderation. He argued that moderation lead to the most happiness for the individual in the long run.
The word "hedonistic", when used as a slur, relates to this school only in that many hedonistic thinkers also saw pleasure as the key to a good life. Many hedonistic philosophers viewed pleasure as a kind of happiness, but few held it as the "only" happiness. Most hedonistic philosophers would say you should read a book rather than get drunk, as reading is a higher kind of happiness than getting snockered.
Famous hedonists include Jeremy Bentham, Epicurus, and Michel Onfray. Hedonism is also the oldest philosophy recorded, making an appearance in The Epic of Gilgamesh.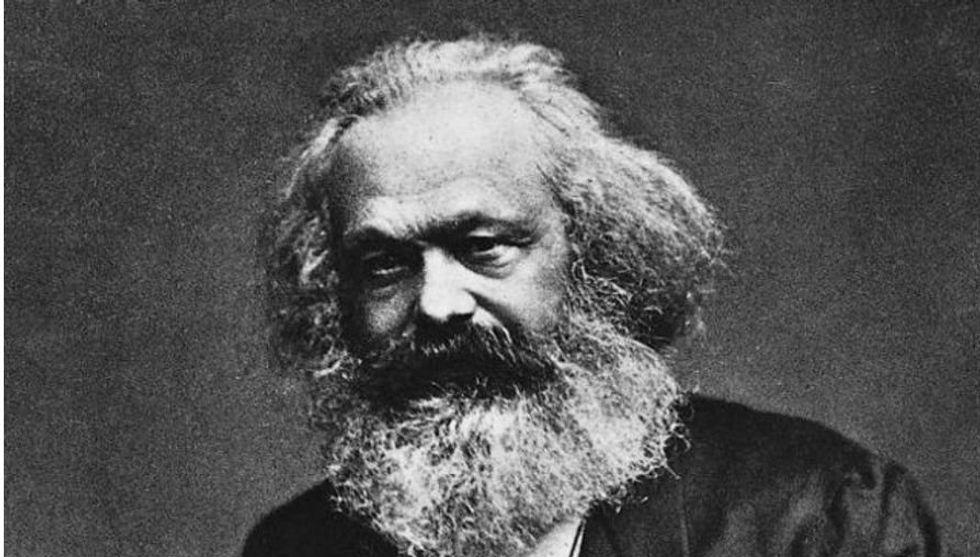 Marxism is a school based on the collected ideas of Karl Marx, the 19th century German philosopher, and the related ideas others have added after his death. His key ideas are all critiques of capitalism, such as the idea that the capitalist mode of production alienates us from the results of our labor, the tendency of capitalism to overproduce and crash as a result, and the labor theory of value. He also proposed a few ideas to help fix the problems he found in capitalism, many of them less radical than you might suppose.

Cultural Marxism is a thing, but not what your crazy uncle says it is. In reality, it is a method of critiquing a consumerist society for reducing everything to a commodity and the phenomena of mass marking reaching into all parts of our lives which was proposed by German philosophers who didn't like the Soviet system either. I am sure the comments section will disagree with this fact passionately.

Famed Marxists include Lenin, Stalin, Mao, and Slavoj Zizek; though all of the listed individuals have been called heretics at one point or another by other Marxists. Ironically, Marx himself claimed to not be one.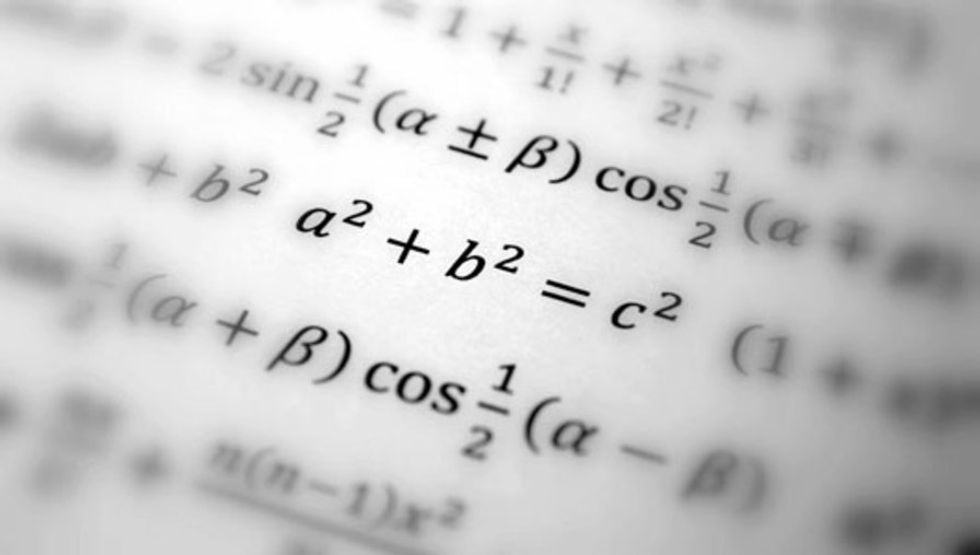 Have you ever wondered if we can base absolutely everything on logic and empirical evidence?
The logical positivists had a good try—until they found it a dead end. This school was popular in the 1920s and '30s, and was focused on the idea of verifications, which sought to base all knowledge on either empirical data or logical tautologies. By this idea, metaphysics, ethics, theology, and aesthetics cannot be studied philosophically as they don't offer ideas with truth values. As it turns out the core tenet of verificationism cannot be shown to be true either, posing an unsolvable problem for the school.
The school was largely unsuccessful in its work, and suffered a major blow when Ludwig Wittgenstein denounced his previous work in favor of the school's ideas then utterly changed course. The school still had a great deal of influence, particularly on the work of Karl Popper and Wittgenstein, who worked so hard to disprove the core tenets.

Famed members of the movement included Bertrand Russell, Ludwig Wittgenstein, and the Vienna Circle. All of them were brilliant, and after the decline of the school most of them went on to other projects. 
Taoism is a school of thought based around the Tao Te Ching, written by the ancient Chinese philosopher Lao-Tzu as he left China to live as a hermit. Taoism is based around ideas of humility, the 'Way', a focus on the individual, simplicity, and naturalness. It is commonly practiced as a folk religion by the Chinese, and Taoists often make offerings to various gods.
Taoist thought would later fuse with Buddhism and birth of Zen. Elements of it would also be incorporated into the concept of Neo-Confucianism. The principles of Taoism would also resonate with physicist Niels Bohr who admired Taoism's ability to view opposites as complementary.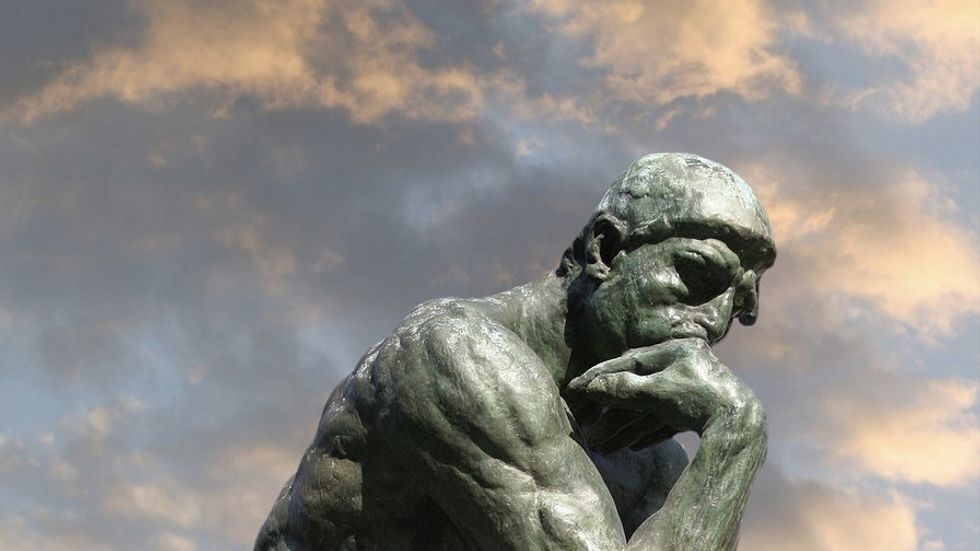 If our senses are often wrong, how can we ever trust them to get reality right? This is the key tenet of rationalism, the idea that knowledge must come primarily from reason and thought, rather than empirical evidence.

The idea has been widespread in history. Thinkers who argued for rationalism included Socrates, Rene Descartes, and Spinoza. Their view, that reason alone could reveal the great truths of the world, has largely fallen out of use in favor of a more diverse group of methods for finding truth. British philosopher Galen Strawson explained the limit of rationalist approaches to knowledge when he explained, "you can see that it is true just lying on your couch. You don't have to get up off your couch and go outside and examine the way things are in the physical world. You don't have to do any science." Convenient, but no longer enough. Today, most thinkers combine rationalist notions with empirical data.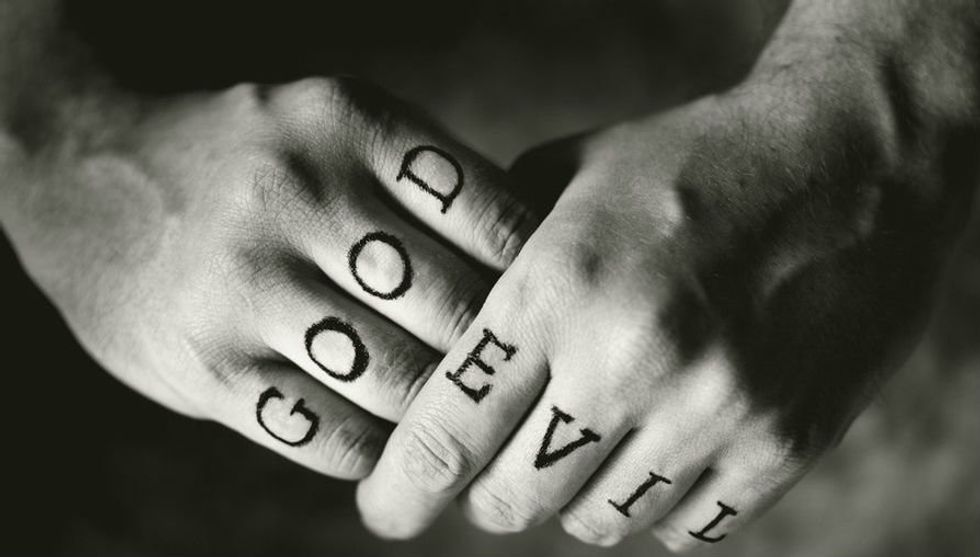 Relativism is the idea that views are relative to perspective or considerations. This idea can even be applied to morality or truth itself, with some arguing then that there are no moral facts or absolute truths. Similarly, situational relativism is an idea in ethics where a rule is to be followed under all conditions except for some, when we would then follow another rule. For example, don't kill unless you would save lives by doing so. This idea, in a revised form, was supported by American philosopher Robert Nozick in his book Anarchy, State, and Utopia.
Most of you are probably familiar with the idea of "cultural relativism" which is the notion that the morality of two differing cultures cannot be compared and a person outside of one culture cannot critique the values and morality of another. This idea is not held by any major philosophers, and is generally seen as self-defeating by those who work in ethics.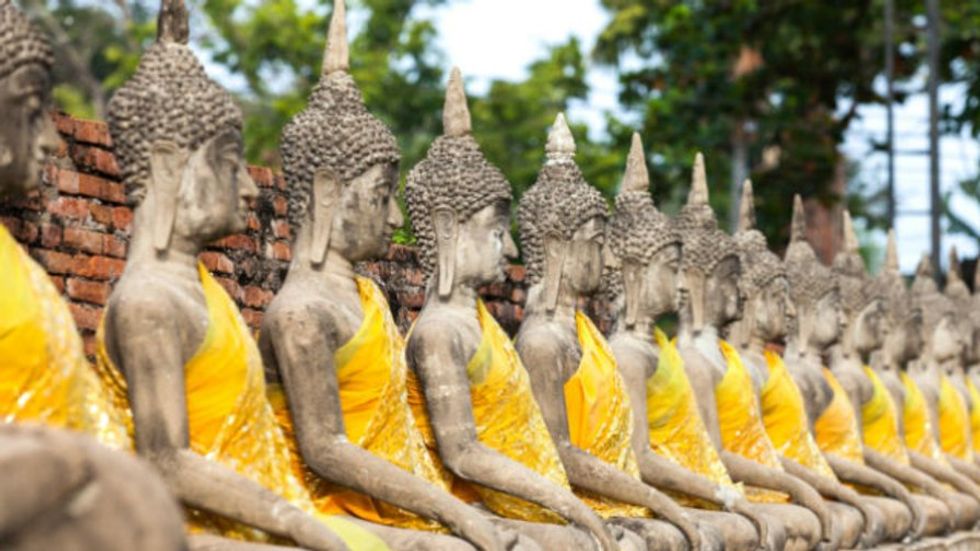 A religion based around the teachings of Gautama Buddha, an Indian prince, Buddhism is dedicated to the idea that suffering has a cause and that we can overcome it by means of mediation, following the noble eightfold path, and contemplation of sutras.
The many schools of Buddhism are rather diverse in their thought, bound together primarily by the Buddha's ideas on suffering. Some are non-theistic while others have a pantheon of gods and demons. Some hold that karma exists and reincarnation is a part of life while others reject any discussion of an afterlife. Most are peaceful while others… not so much. In the west, Buddhist ideas on meditation are often widely shared while other elements of the religion are ignored.
The world's most populated country has had its fair share of great minds. Here, we take a quick look at ten thinkers you might not have thought about.
The world's most populous country is home to some of the world's most interesting philosophical traditions. Going hand in hand with the world's longest continuous history is an unbroken chain of thought that blends and complements opposing schools to create fascinating, beautiful, and practical approaches to life.

Here is a list of ten of the greatest, most influential thinkers in Chinese history. Some you will have heard of, others... not so much. All of them are worth your time, and your study.
 1. Lao Tzu (6th to 5th century BCE)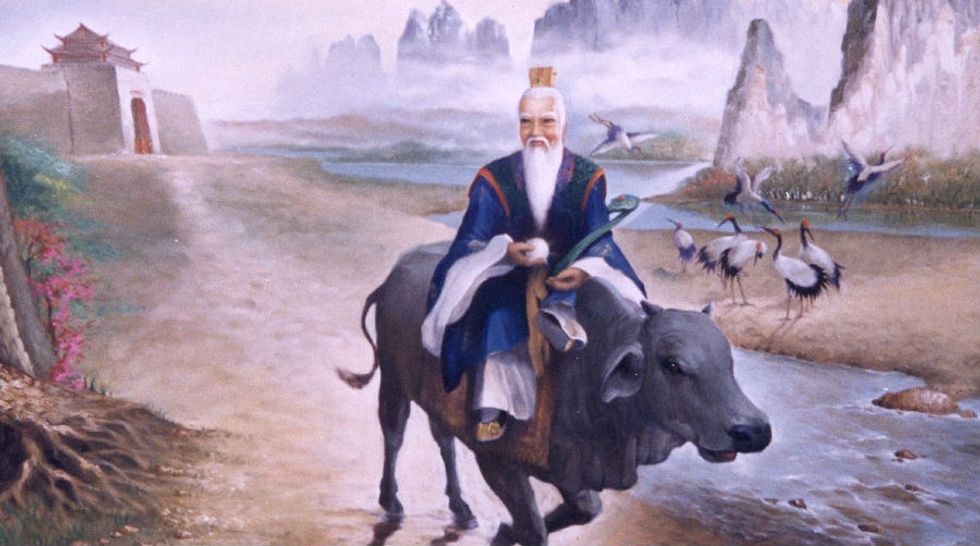 The Semi-legendary founder of Taoism. Discouraged by the immorality of the nobility he served, he retired from statecraft to live in isolation. Before vanishing he left a solder with a collection of his thoughts, The Tao Te Ching. His philosophy advocates naturalness, the truth of "The Way", compassion, moderation, and humility.  
"Nature does not hurry, yet everything is accomplished."
 2. Confucius (551- 479 BCE)
It is impossible to talk about the history of China without talking about Confucius. Working his way up from a minor government post, he founded the philosophy of Confucianism and attempted to get feudal governments to rule more virtuously. He devised the "Golden Rule" as a principle of morality, and exemplified his own brand of humanism. His virtue ethics have been among the most important ideas in Chinese history.

"Isn't it a pleasure to study and practice what you have learned?"
3. Mozi (468 – ca. 391 BCE)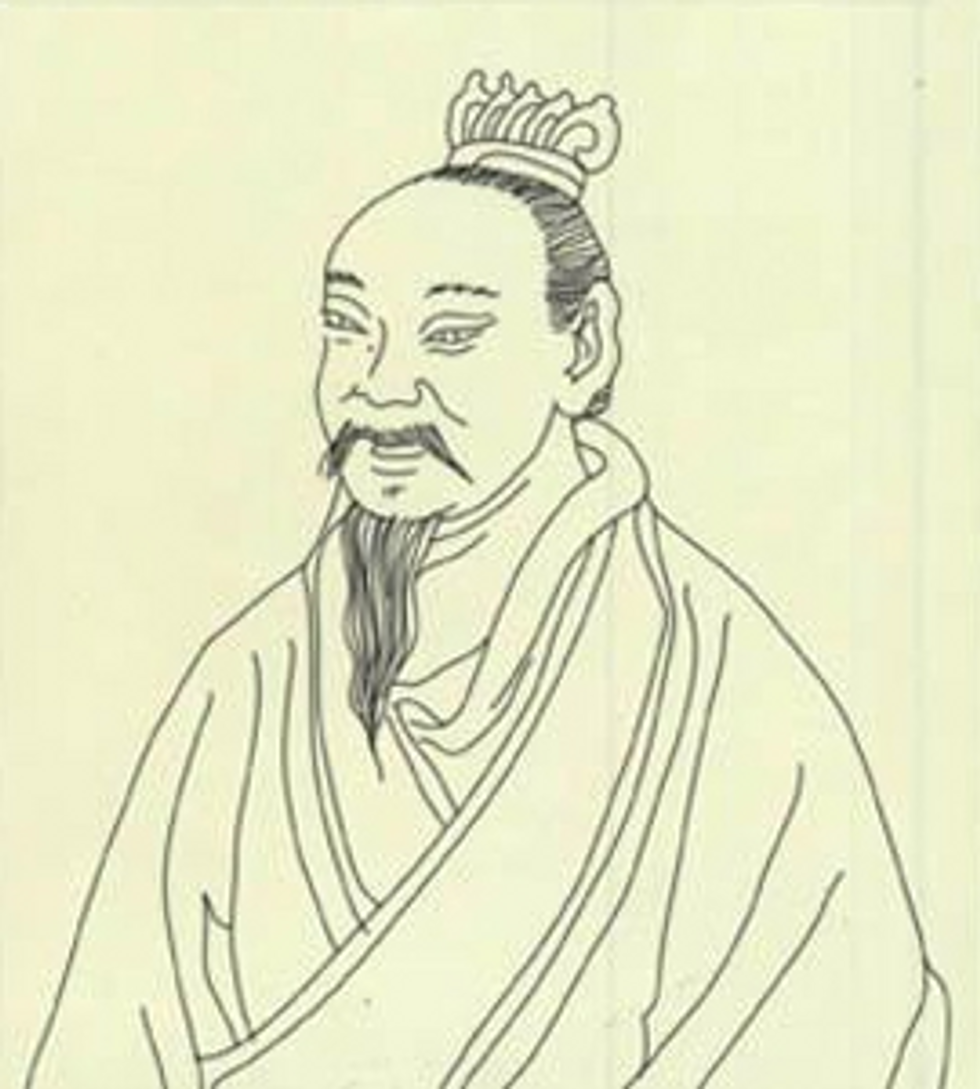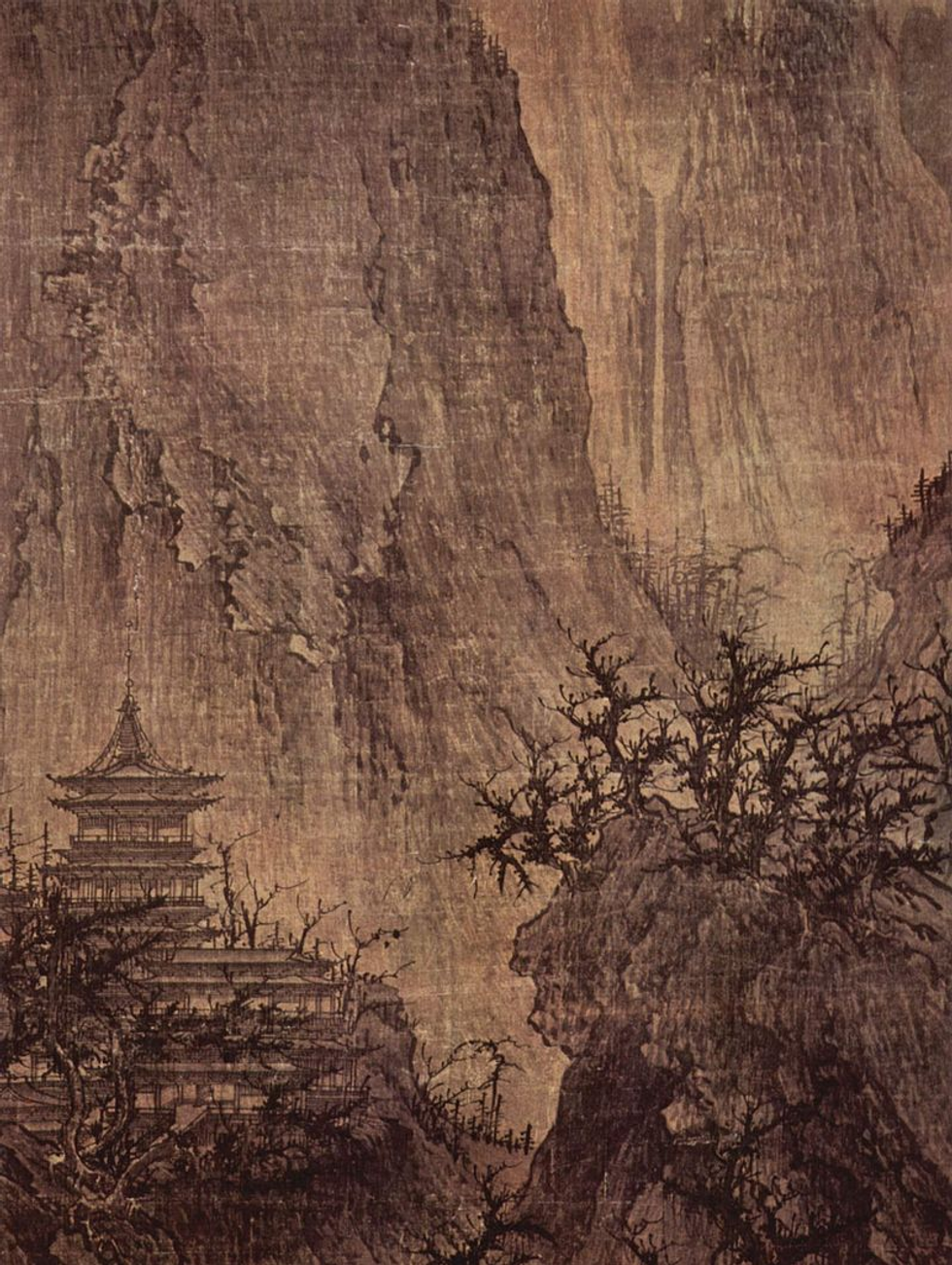 Founder of Mohism, an ancient school of logic and scientific thought. It stood opposed to both Taoist metaphysics and Confucian dedication to ritual. Portions of his thought were eventually absorbed into both Legalism and Confucianism. He has the distinction of being the world's first consequentialist ethical philosopher.
"Whoever criticizes others must have something to replace them. Criticism without suggestion is like trying to stop flood with flood and put out fire with fire. It will surely be without worth."
4. Shang Yang 390–338 BCE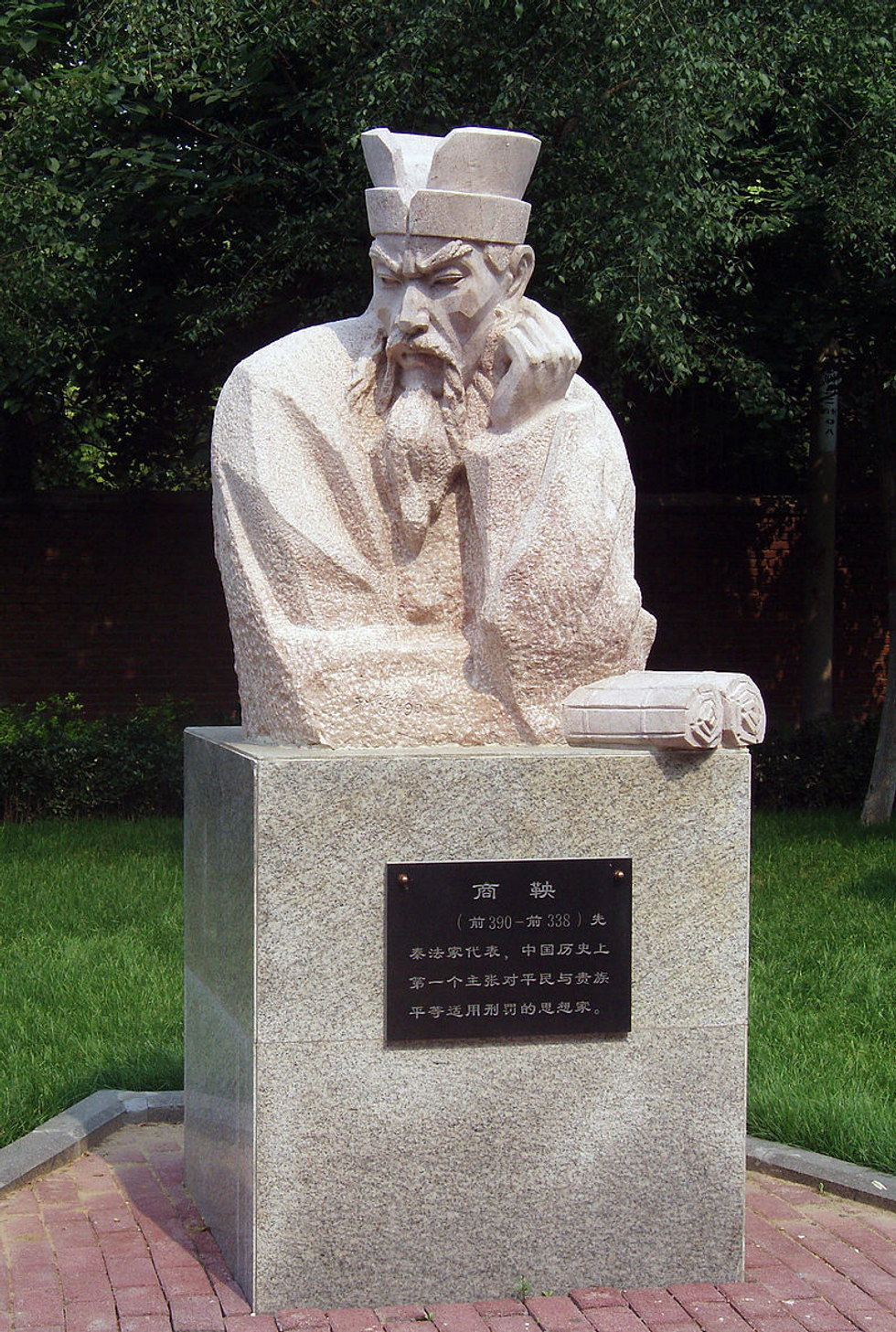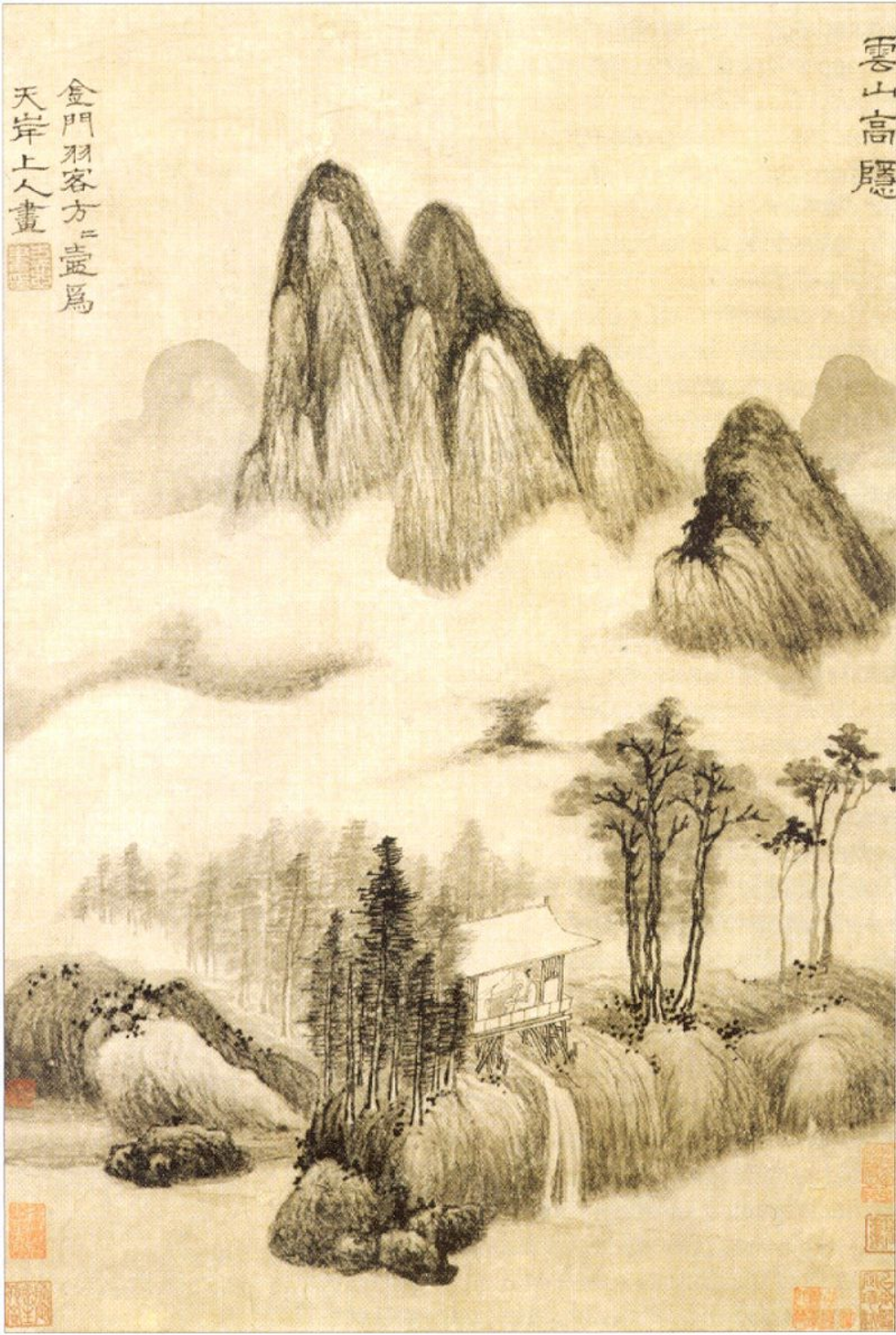 Statesman, architect of the Qin State, political theorist, and founder of the school of Legalism; a philosophy that ignores morality and the ideal society in favor of a pure interest in how the law can be carried out for the sake of stability. After enacting his changes to the Qin state and overseeing its rapid increase in power, he was assassinated by Qin nobles whose power he was jeopardizing with his commitments to meritocracy and centralization.
"The reality of human beings is that they have things they love and things they hate; therefore they can be governed."
5. Mencius (372-289 BCE)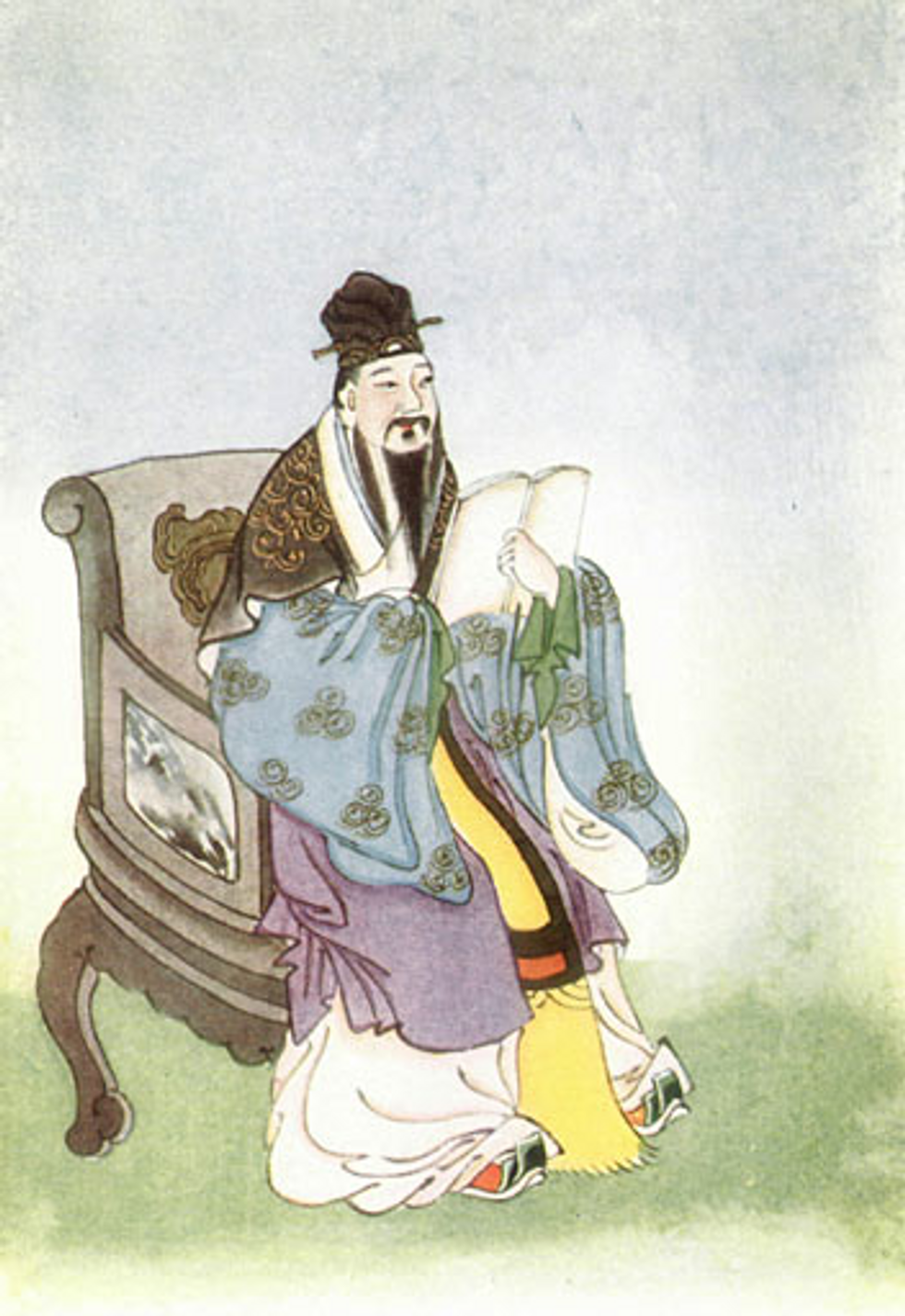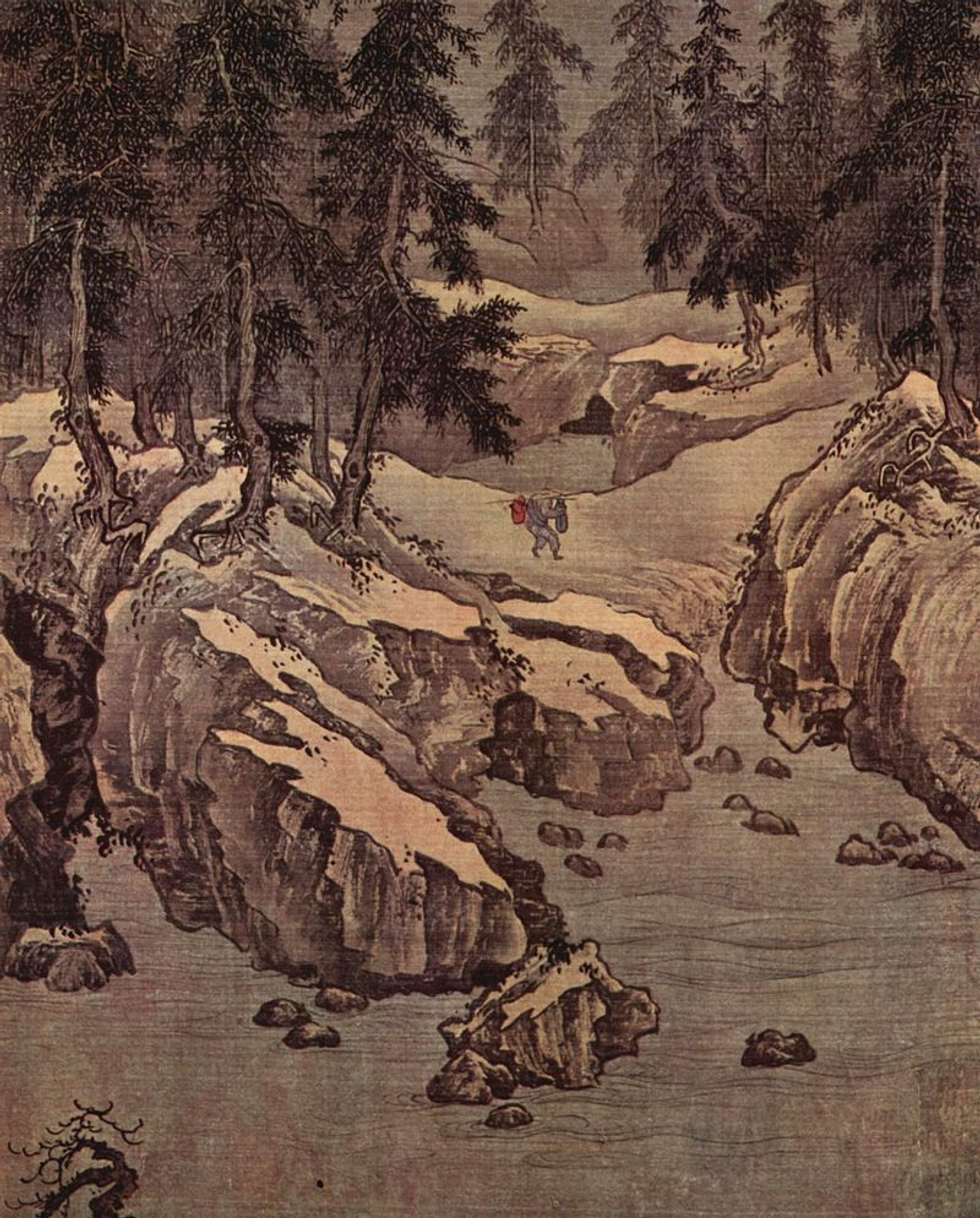 The most famous Confucian thinker after Confucius himself. He expanded on ideas not yet developed in Confucianism, such as the basic goodness of human nature, and was better able to convince the nobility of the wisdom of his thinking than Confucius was. He proposed an early version of the social contract legitimizing revolution against poor leaders. His chief work, The Mencius, is regarded as a key work in Neo-Confucian thought.  
"He who exerts his mind to the utmost knows his nature."
6. Zhang Heng (78–139 CE)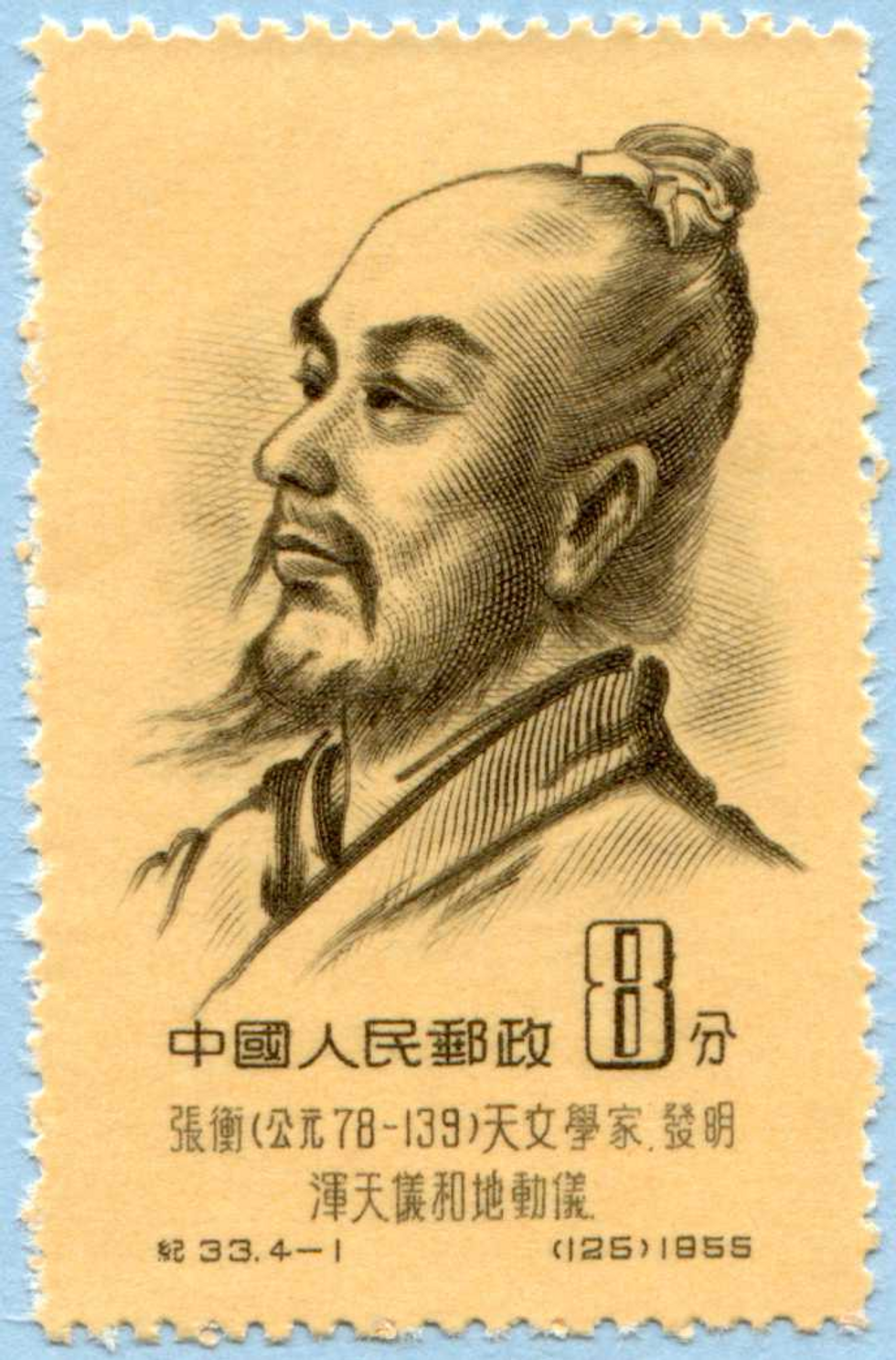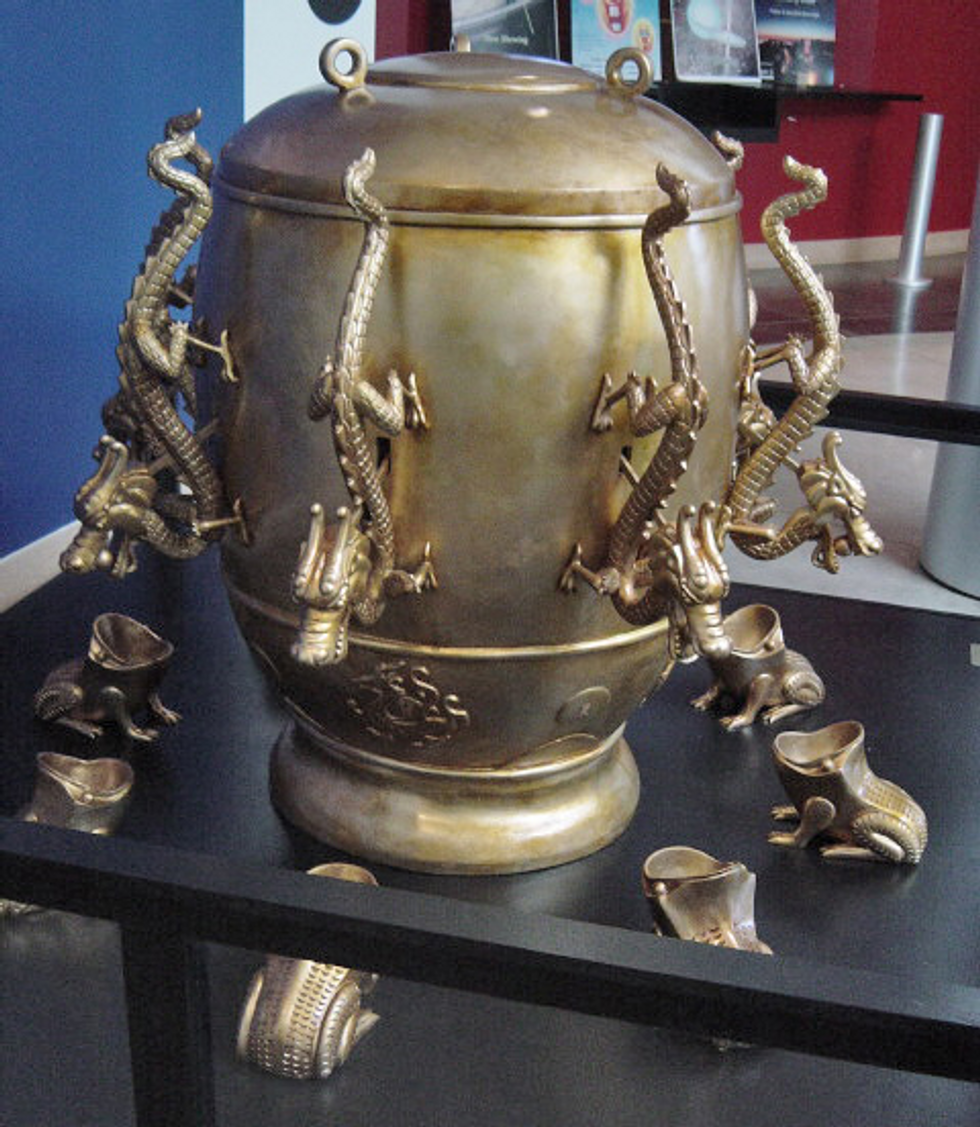 Polymath in the employ of the Han Dynasty. Inventor of the seismometer (a copy of which is shown above), a south pointing compass, the odometer, and a water powered model of the cosmos. Presented a more accurate, and defensible, value for pi than the Chinese had before. His astronomical observations lead to the documentation of 2,500 stars.
"The Sun is like fire and the Moon like water. The fire gives out light and the water reflects it. Thus the moon's brightness is produced from the radiance of the Sun, and the Moon's darkness is due to the sun being obstructed."
7. Huineng 638–713 CE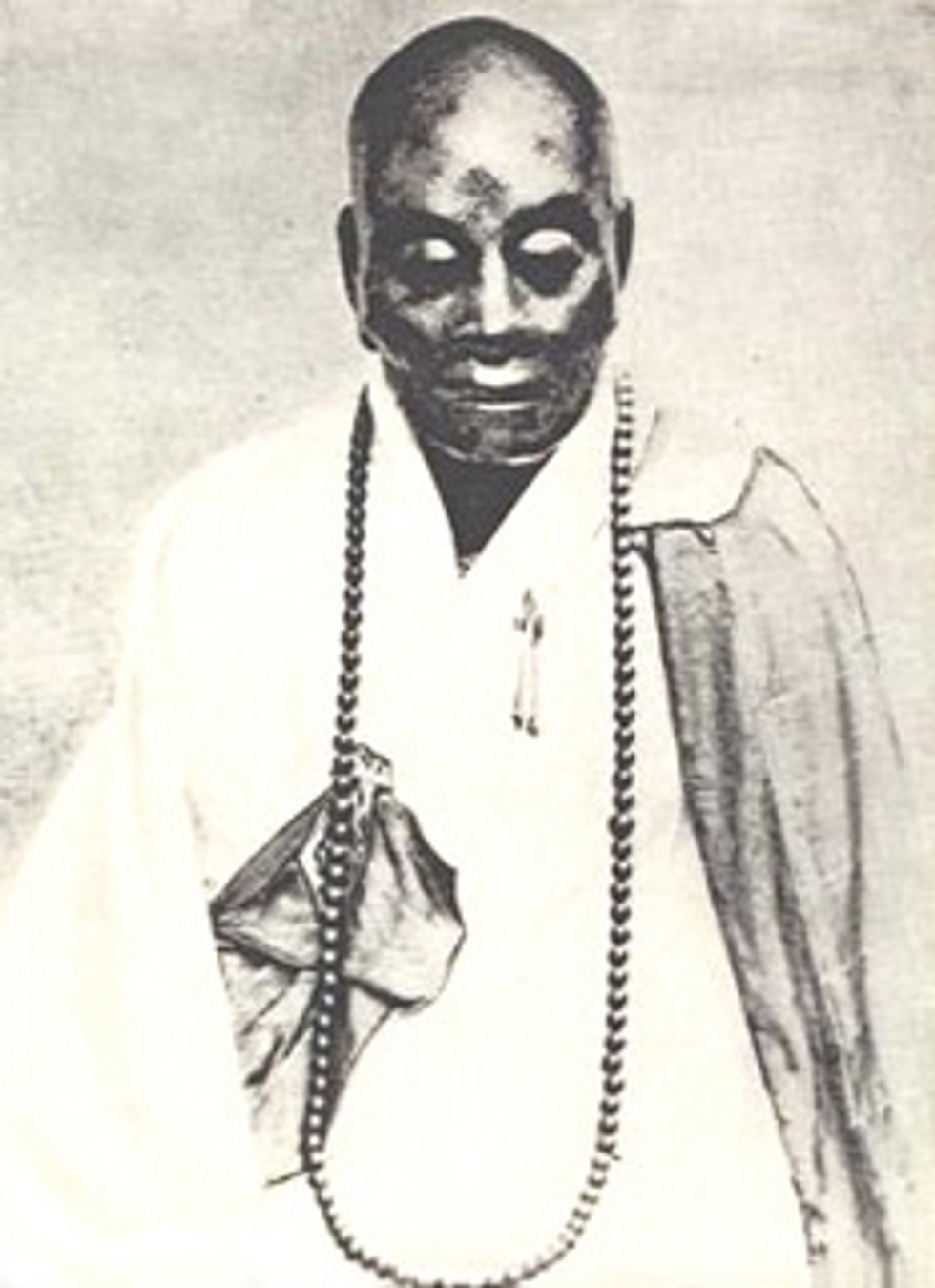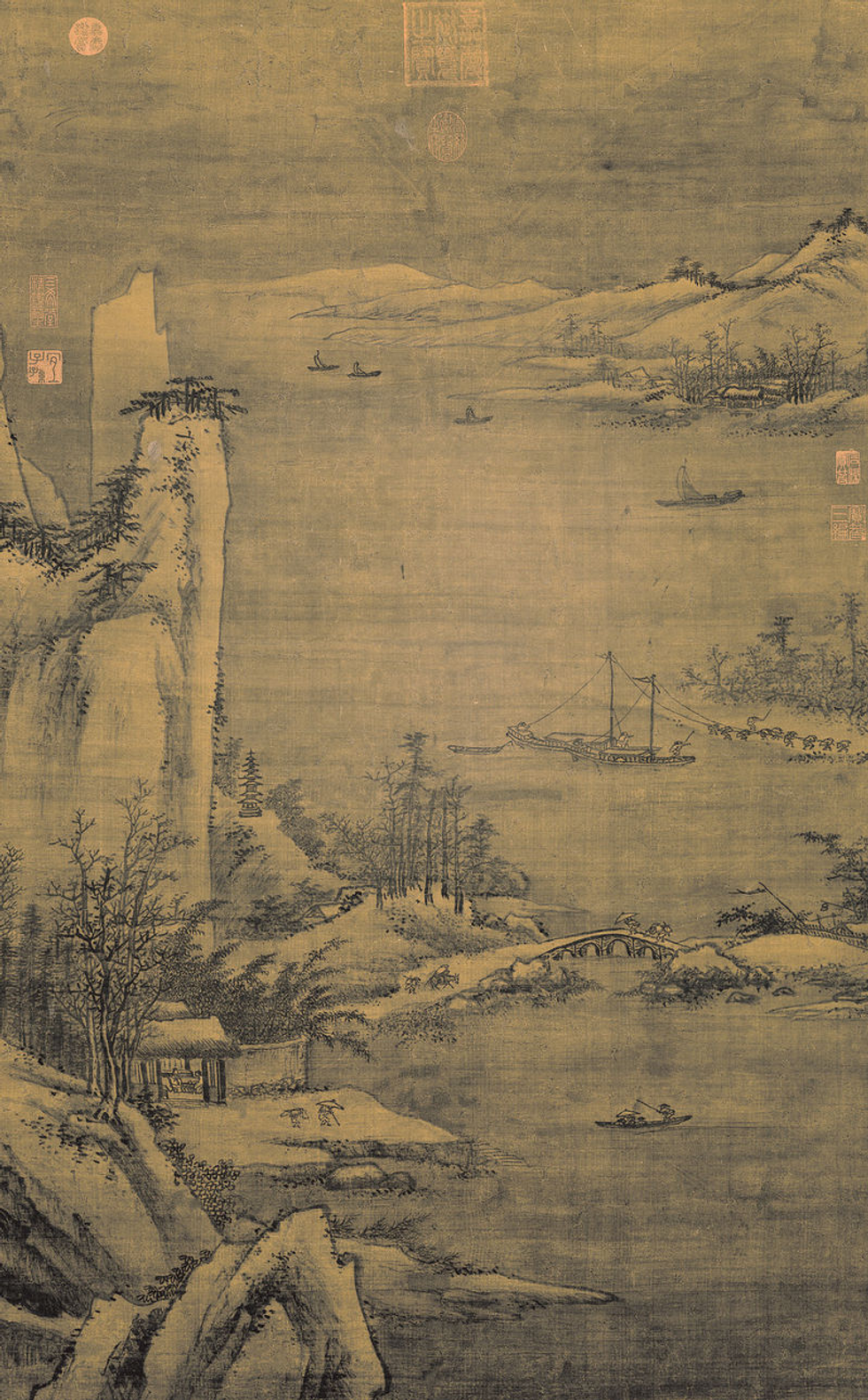 The sixth and final patriarch of Chan Buddhism. While never literate, he was the author of the Platform Sutra, the only sutra composed by a Chinese Buddhist. His students would go on to form several schools of what is now Chan and Zen Buddhism. All modern schools of Zen trace their lineage to him, and owe a debt to his ideas on enlightenment,practice, and "without-thinking". The above photograph is of his mummy.
"One flash of wisdom destroys ten thousand years of ignorance."
8. Zhu Xi 1130–1200 CE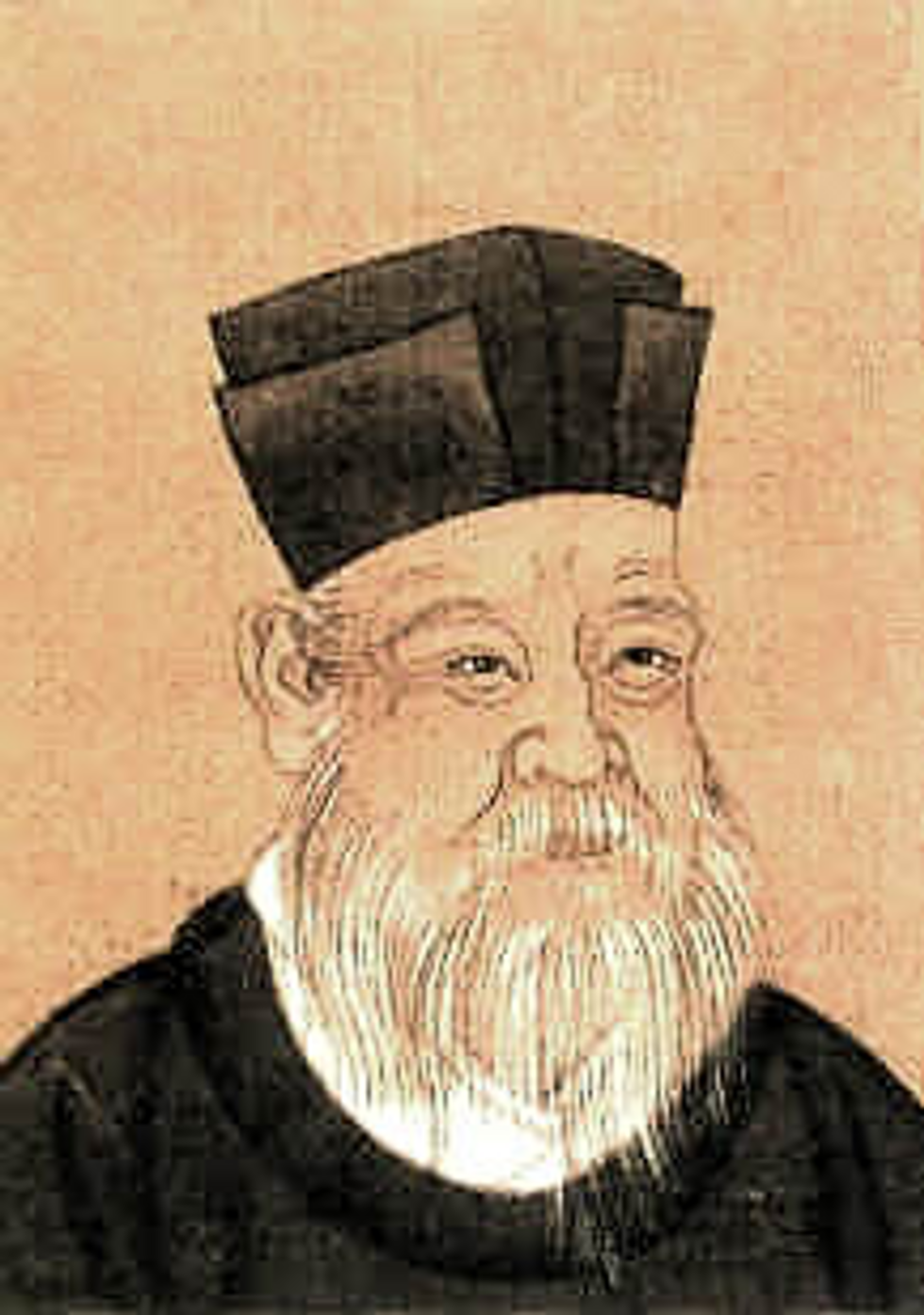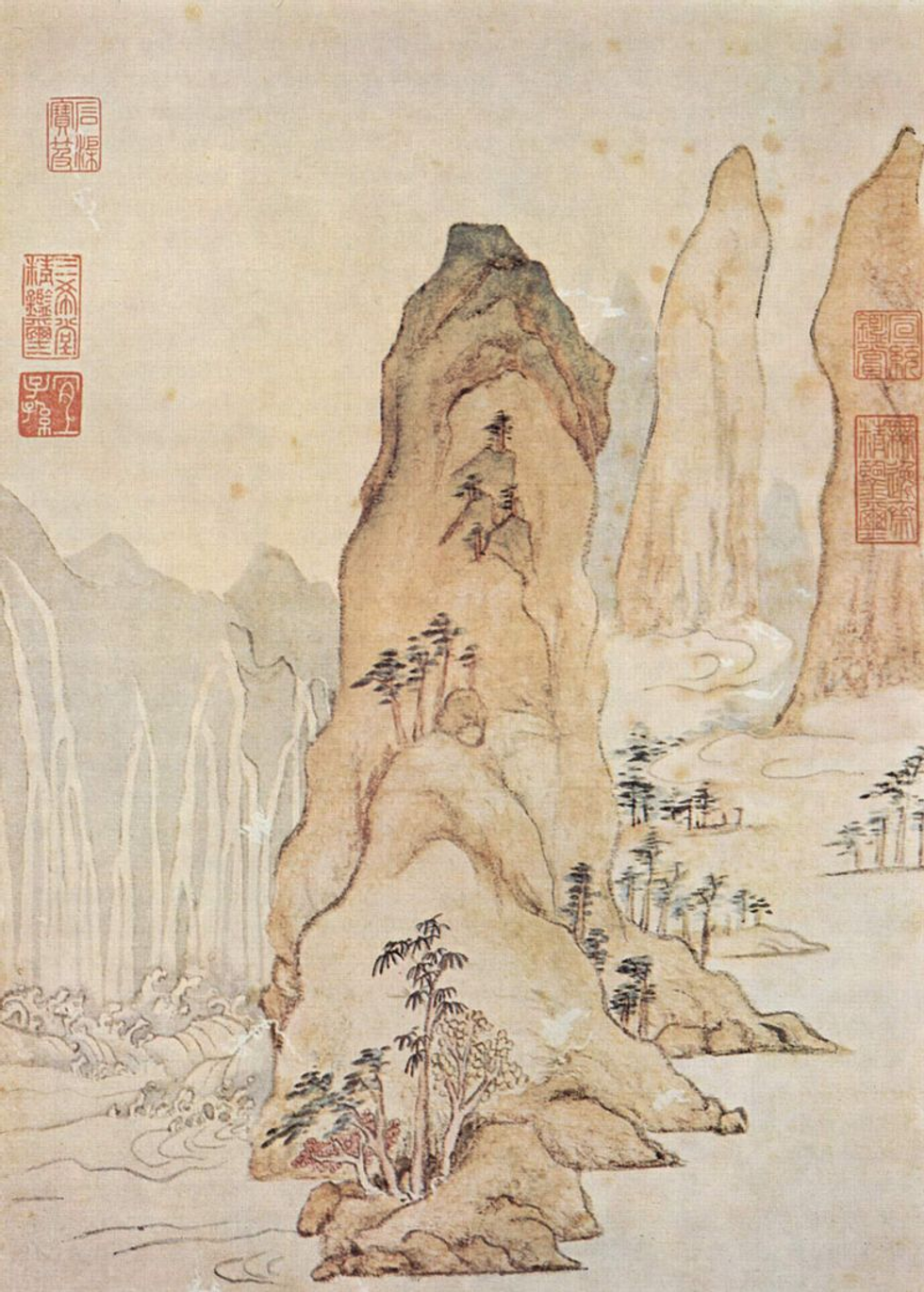 One of the principle founders of Neo-Confucianism, which blended traditional Confucian ideas with Buddhist and Taoist influences. He paid less attention to the source material for Confucius, and more attention to the Four Books written by Confucius' and his disciples; which became the new canon. His commentaries on Confucius were the official basis for imperial exams for six hundred years. He was also a noted calligrapher.
"If only to know but not to act, it is tantamount to ignorance."
9. Mao Zedong 1893-1976 CE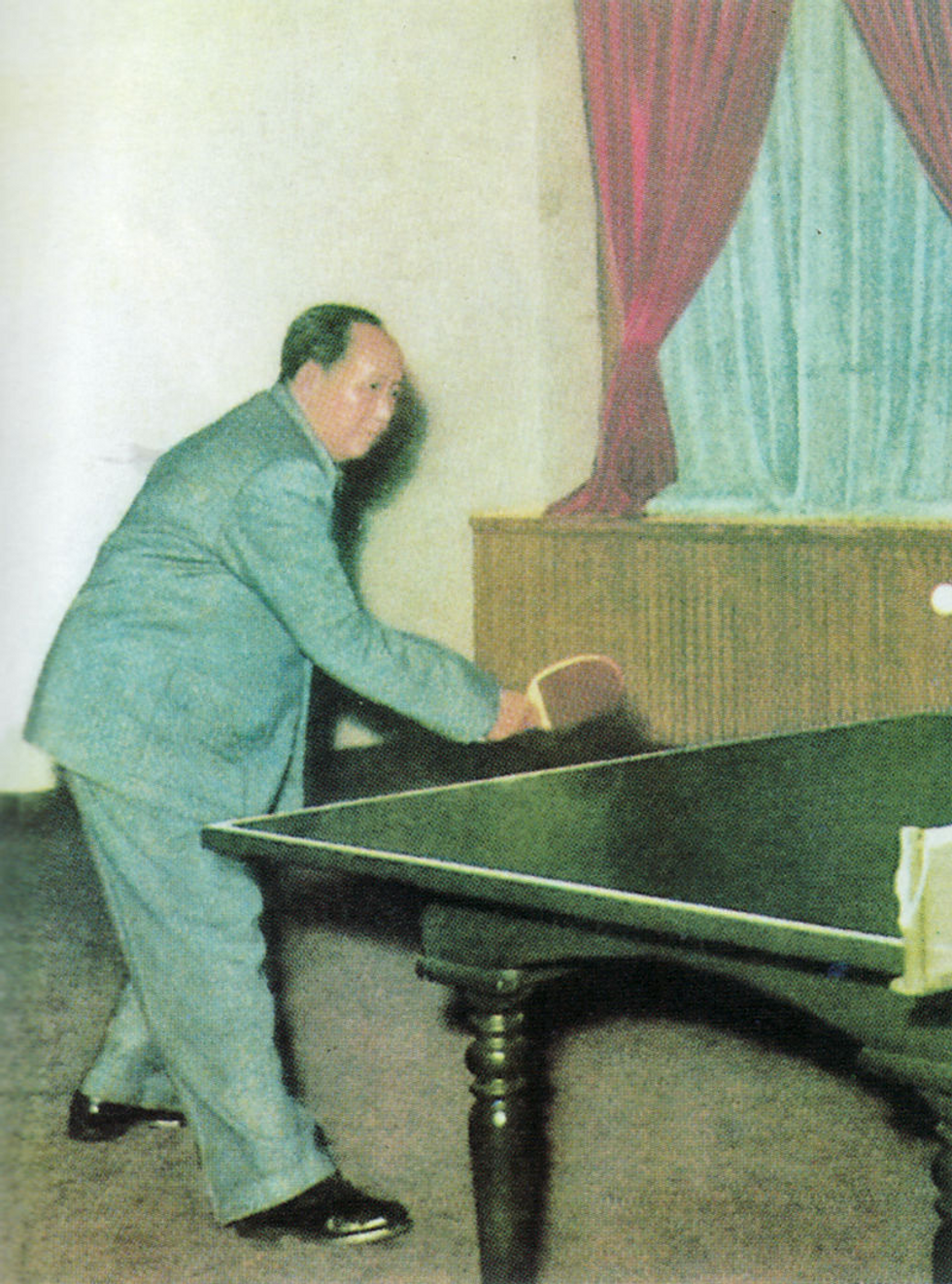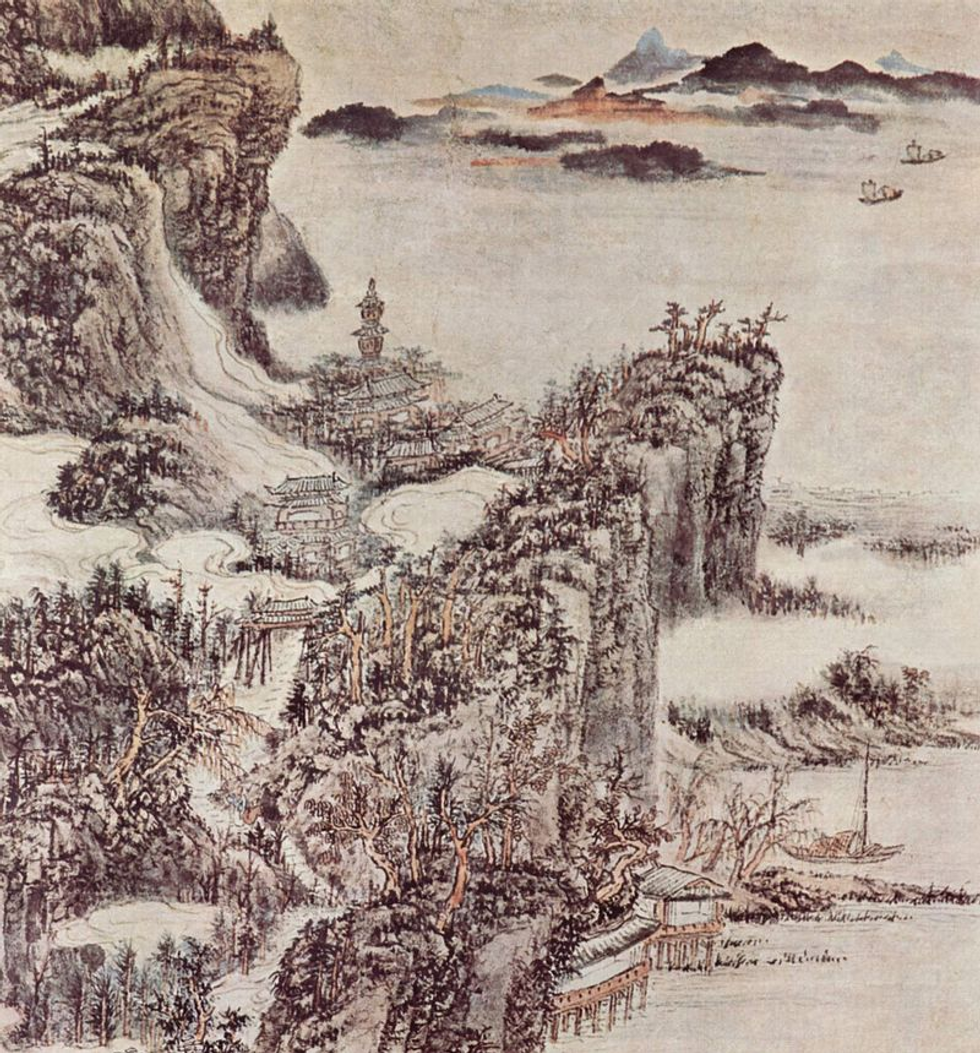 Leader of the Communist Party of China and Chairman of the People's Republic. He was the author of the most published book of all time, a collection of his quotations. His philosophy, known as Maoism, expanded on Marxist-Leninist ideas to make them more applicable to a semi-feudal, semi-colonial, agricultural society. He is revered as a God by many people today.   
"A revolution is not a dinner party, or writing an essay, or painting a picture, or doing embroidery. It cannot be so refined, so leisurely and gentle, so temperate, kind, courteous, restrained and magnanimous."
10. Deng Xiaoping 1904-1997 CE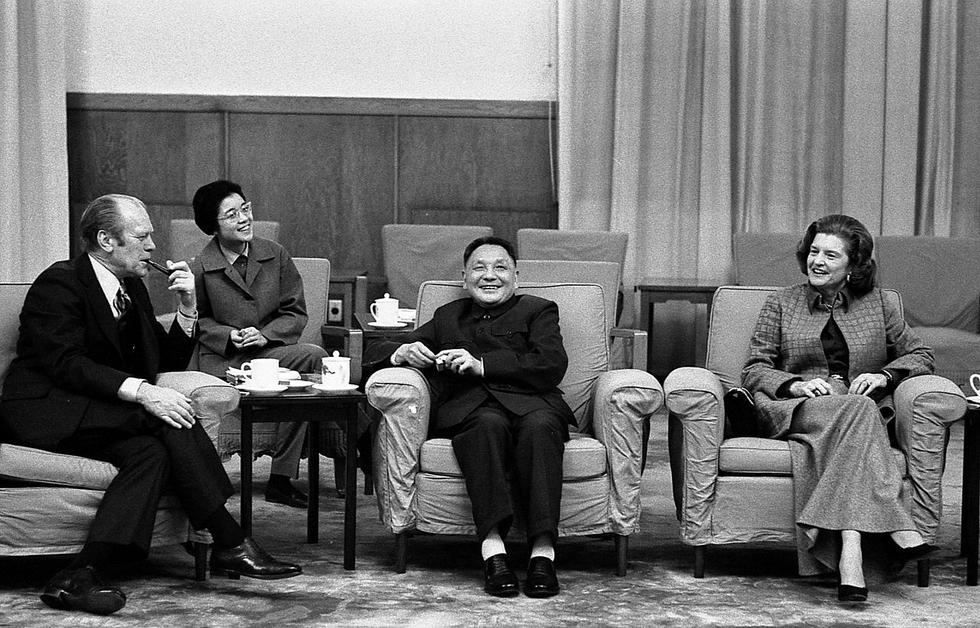 A successor to Mao, and the mind behind the system known as "Deng Xiaoping Theory". His chief contributions to Chinese Communism include the idea of "Two systems, one Country", "Socialism with Chinese Characteristics" and the opening up policies enacted in the late 1970's. He is often credited with jump starting China's modern, meteoric, economic growth.
"A basic contradiction between socialism and the market economy does not exist."