Age ain't nothing but a number, but "inflammatory age" may be real.
Stanford scientists have found a more accurate way to measure a person's biological age based on a blood protein marker.
The marker indicates a person's level of inflammation, which is the driver of many age-related conditions.
A person's "iAge" more accurately predicts their health than their chronological age.
According to biologist David Furman of Stanford University, "Every year, the calendar tells us we're a year older. But not all humans age biologically at the same rate. You see this in the clinic — some older people are extremely disease-prone, while others are the picture of health."
(Cough — Keith Richards.)
Some have suggested that our epigenome — the sum total of the chemical changes to our DNA — can determine our biological age and predict how soon we are likely to have serious age-related health issues.
Now, Stanford scientists have discovered a different way of ascertaining our future expiration dates: the "inflammatory-aging clock" (iAge). Determining someone's iAge is not only far simpler than performing epigenetic tests. It can also help individuals and their physicians anticipate and confront health issues before they happen.
Good and bad inflammation
Credit: doucefleur / Adobe Stock
One of the things that distinguishes people who remain healthy longer from others is the strength of their immune system.

One of the immune system's primary tools is acute inflammation. This is a "good" process because it is the body's localized, protective response to things like tissue damage, invasive microbes, or metabolic stress. Importantly, it is a short-term response that lasts only as long as needed for the immune system to finish its job.
On the other hand, long-term, system-wide inflammation is "bad." This form of inflammation causes organ damage and is associated with aging. It makes a person vulnerable to a whole range of conditions, including heart attacks, cancer, strokes, arthritis, cognitive decline, depression, and Alzheimer's.
Understanding inflammation as a measure of age
Furman is the director of the 1000 Immunomes Project, "the world's largest longitudinal population-based study of immunology and aging." As such, he had access to blood samples taken from 2009 to 2016 from 1,001 healthy people aged 8-96.
Artificial intelligence (AI) analysis of the samples allowed the researchers to identify protein markers in the blood that most reliably indicated a person's inflammation age. They identified a specific cytokine, CXCL9, as being especially useful. When processed by an algorithm the team devised, it produced a simple inflammation-age value. Comparing this to the patients' histories, it turned out to align with the health of their immune systems and subsequent encounters with age-related disease. CXCL9, produced by the inner lining of blood vessels, is associated with heart disease.
The researchers verified the validity of their system by measuring the iAge of people 65 and older who had had their blood drawn in 2010. When they followed up with these people in 2017, the scientists found that their 2010 iAge turned out to be a more accurate predictor of their health than their chronological age.
Finally, the researchers tested their iAge algorithm with 29 long-lived people from Bologna, Italy — only one of whom had not yet turned 100 — comparing them to 18 average 50-79-year-old individuals. The inflammatory age of all the Bolognese participants averaged about 40 years younger than their chronological age. Furman reports that one 105-year-old man had an inflammatory age of 25.
Tick tock
CXCL9 is easy to measure and may have significant clinical applications. Specifically, it highlights the value of addressing chronic inflammation as a way to increase longevity.
Most promisingly, a person's iAge could serve as an important early-warning system. Furman notes, "Our inflammatory aging clock's ability to detect subclinical accelerated cardiovascular aging hints at its potential clinical impact." He adds, "All disorders are treated best when they're treated early."
Want to think more creatively? Move your body, and move away from your emotional baseline—in any direction.
Humans have a complicated relationship with walking. This wasn't always so. British paleoanthropologist Mary Leakey identified marks of bipedalism dating back 3.7 million years in Tanzania—it's an old endeavor indeed. The story of our uprightness was, for most of history, one of survival and thriving. Today the tale of our peculiar relationship to gravity is being written much differently. 
Bipedalism conferred onto us two distinct advantages. First, it helped us gaze longer into the landscape than quadrupeds, who must rely on mountaintops and trees to acquire such spatial information. This helped us quickly identify prey and predator, both of our species and others. Our reaction time increased.
Secondly, and more importantly for this story, the ability to walk turned us into efficient communicators. As a social animal the extra distance offered by bipedalism let us signal across large expanses. Creative means of communication developed. Walking and creativity developed together. 
Was walking considered a creative endeavor, however? Utilitarian, definitely. Every facet of our existence relied on an ability to travel long distances (as well as, in the early days of agriculture, walk around tending to crops). Today nomadism is romanticized, but for millions of years it was necessary for survival. 
The more sedentary the world has become, the more the primitive act of walking is romanticized. Gardens erected by 17th-century British aristocracy were our introduction to what would become public parks—specific locations of recreation and retreat to spend hours meandering through. To celebrate, poets and thinkers poured accolades on our simplest and most profound example of biomechanics. 
Modern activities for creative problem solving include daydreaming, sleep, and cardiovascular exercise. Walking appears to be a more benign solution, with the environment often being touted as the catalyst for ingenuity. Stanford researchers Marily Oppezzo and Daniel L. Schwartz wanted to know if the brain-body connection offered by walking alone is enough to kickstart creative juices. Their answer is yes.
The team conducted four experiments to better understand how walking affects creative thinking, with two tests administered to participants. Guilford's alternate uses (GUA) test is used to score on levels of originality, flexibility, fluency, and elaboration, while the compound remote associated (CRA) test was developed by social psychologist Martha Mednick in 1962 to score creative potential. 
In the first experiment participants completed the two tests while seated and then while walking on a treadmill (to factor for environmental influence). In the next they were tested while seated and then walking, walking and then seated, and seated twice. In the third experiment they walked outdoors, and in the fourth a variety of situations were tested: sitting inside, walking on a treadmill, walking outside, or being rolled around on a wheelchair outdoors. 
While reams of research exist on the topic related to cardiovascular performance, the Stanford team wanted to know if our simplest form of locomotion was similarly influential. To counter previous research, they write: 
Asking people to take a 30-min run to improve their subsequent seated creativity would be an unhappy prescription for many people. Thus, the current research examined the more practical strategy of taking a short walk.
Their assessment? Walking encourages creativity. In three of the alternate uses studies the numbers were profound: 81%, 88%, and 100% of participants were more creative walking than sitting, including on the treadmill. They believe this research not only has an important effect on workplace environments, but should be considered much earlier in life: 
While schools are cutting back on physical education in favor of seated academics, the neglect of the body in favor of the mind ignores their tight interdependence, as demonstrated here.
How could walking at a regulated pace on a machine while facing a white wall promote creativity? The researchers believe that a "complex causal pathway" exists between the physiology of walking and proximal cognitive processes. 
While exercise is perceived to be inspirational, they believe less strenuous activity like walking also opens up creative pathways between body and brain. Performing beyond your "natural stride" is cognitively demanding, they write, while one's natural gait allows their brain's default mode network to kick in. 
They admit that environment does matter in certain situations, however. Novelty is important both as inspiration and distraction. Where you walk influences creative potential, though only if you become caught in surrounding circumstances: 
Walking outdoors on a busy campus did not significantly increase appropriate novelty compared with walking indoors, although the more varied stimulation did appear to increase novelty. This suggests that walking may be effective in many locations that do not have acute distractions.
As movement is a natural mood enhancer, a link between positive mood and divergent thinking may play a role in these scores. The authors note that negative moods have also been shown to increase creativity as well, so it appears that any movement away from an emotional baseline is useful for creative thinking. 
The exact causes as to why walking inspire creativity are still unknown, though this study puts forward a number of potential reasons. Most important, the authors conclude, is that we move. Data might be mixed but anecdotes and test scores are not. 
In her book, Wanderlust: A History of Walking, Rebecca Solnit believes modern walking culture was initiated as a response to the repetitive mechanisms demanded of our bodies during the Industrial Revolution. There's a huge creative difference between building a car and repeatedly constructing one cog in the assembly line of cars. Walking today might be a continued form of resistance to "the postindustrial, postmodern loss of space, time, and embodiment." 
Which is a self-fulfilling prophecy in an age of screens demanding constant attention. Does walking while staring at your palm affect creativity? Perhaps the Stanford team can tackle this question next. Until then, put down the device and hit the ground, even if for a block. Your brain will thank you for it. 
--
Derek's next book, Whole Motion: Training Your Brain and Body For Optimal Health, will be published on 7/17 by Carrel/Skyhorse Publishing. He is based in Los Angeles. Stay in touch on Facebook and Twitter.
Add to playlist! Stanford University posts its Ho Center for Buddhist Studies series of talks on YouTube.
Buddhist monks release a lantern into the air at Borobudur temple during celebrations for Vesak Day. The holy day celebrates the birth, the enlightenment to nirvana, and the passing of Gautama Buddha's, the founder of Buddhism. (Photo by Ulet Ifansasti/Ge
A little while back, we published exciting news of a free online course in Buddhism offered by Harvard University. The archived course introduces Buddhist beliefs to novices, and illumines them for practitioners. Now the Ho Center for Buddhist Studies at Stanford University has a way to carry on your self-education: it's made its expansive series of talks on Buddhism available on YouTube.
The 35 Stanford videos posted so far — the earliest of which date back about a year — feature lectures from a range of experts, including active practitioners and scholars. It's an ongoing series, too, with a full schedule of talks planned for 2017.
If the Harvard curriculum is a great way to become familiar with Buddhism, the Stanford course goes a bit wider, with speakers discussing the religion from a range of perspectives. There are talks on Buddhist wisdom, recent historic revelations, discussions of complex concepts, and what it's like to bring the religion to new geographic areas.
The most recently posted talk is by Christian K. Wedemeyer, an associate professor of the History of Religions at the University of Chicago Divinity School. His talk is called "Rhetorics of Solidarity in Mahāyāna Sūtra Literature, or 'You're So Vain, I Bet You Think This Sūtra is About You'."
(BUDDHIST STUDIES AT STANFORD)
A "needs statement" is the core element and guiding force for such an innovative endeavor, says Stanford Professor Paul Yock.
Japanese woman introduces a new robot.
Even in the 21st century, where advanced technology is commonplace and breakthroughs appear on an almost daily basis, fulfilling healthcare and other needs remains difficult. In the United States alone, 75,000 deaths occur each year due to the ineffective or inefficient delivery of healthcare. Meanwhile, in other parts of the world, just meeting the basics of healthcare like prenatal care or vaccination, seems nearly impossible.
I myself was privy to children dying of malaria, in a village in Malawi, Africa, where I was an aid worker just seven years ago. Free treatment was available. But the poor, rural villagers didn't have money or transportation to get their children to the clinic for treatment, which was miles away on poorly maintained dirt roads. So I've witnessed firsthand how good efforts sometimes fall short.
One film called The Cola Road outlines an innovative approach by knowing all the ins and outs of the situation, including the need. Here, filmmaker Claire Ward documents the problem of getting medicines to poor, isolated communities in rural Zambia, and one inventive plan to use soda delivery men as couriers, as cola is ubiquitous in the sub-Saharan region.  
Another issue is cost savings. People are living far older than ever before, and the tremendous tidal wave of aging baby boomers is set to bankrupt the healthcare systems of many nations around the world. The question some luminaries are asking is how to approach such challenges in a cost-effective way.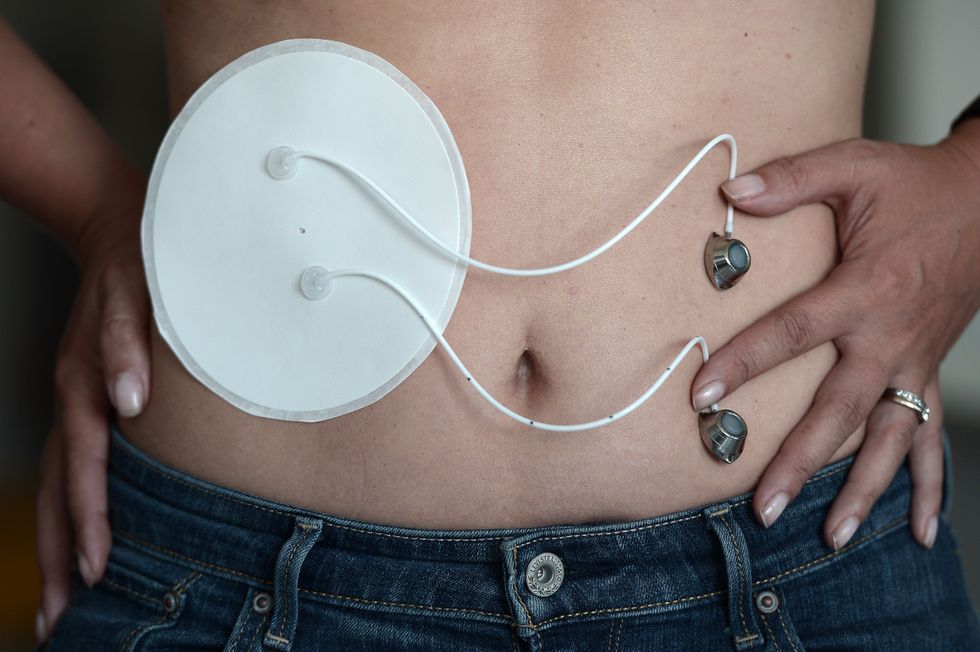 Designs which perfectly suit the need and are cost-effective are those which are generally adopted.
Paul Yock has developed a standardized plan for innovation keeping all the ins and outs in mind. Yock is a professor of bioengineering at Stanford University, and is also the founder and director of the Stanford Byers Center for Biodesign. He says this formalized method is how he and colleagues teach students to approach innovation. Three hundred fellows, researchers, and students attend the center each year. For most entrepreneurs, time is short, funding threadbare, and the need to communicate what's at stake essential to gaining a foothold and, eventually, scaling up.
Yock places great emphasis on creating a "need criteria" before a prototype is developed. The starting point should be necessity, rather than technology. It's easy to say start with the hole and fill it, or find a place that is lagging and speed it up. When engineers get carried away with ideas, innovation may come, but need often takes a backseat. Yock calls this the "ready-fire-aim" approach.
In the end, the invention or method can become superfluous, be developed in a wasteful manner, or fall flat. Since it can take $80 million to get new healthcare technologies to market, and five to seven years to develop, innovators must be careful in how they pursue the development process.
According to Yock, immersing yourself in the problem is the first and most crucial step. All others radiate out from it. Once the essential problem is well understood, a process of innovation can begin. According to Yock, the need must be identified and translated into a single sentence which perfectly crystalizes it.
This should include what the problem is, who is affected, and what the desirable outcome may be. He calls this a "need statement." It acts as sort of the thesis for the whole thing. He says, "The purpose of the need statement is to frame the problem in a way that makes it actionable for the innovator." The next stage is to find out who the stakeholders are, learn their perspectives, and what solutions have been attempted. This allows the innovator to probe deeper and should help put meat on the bones of a novel solution.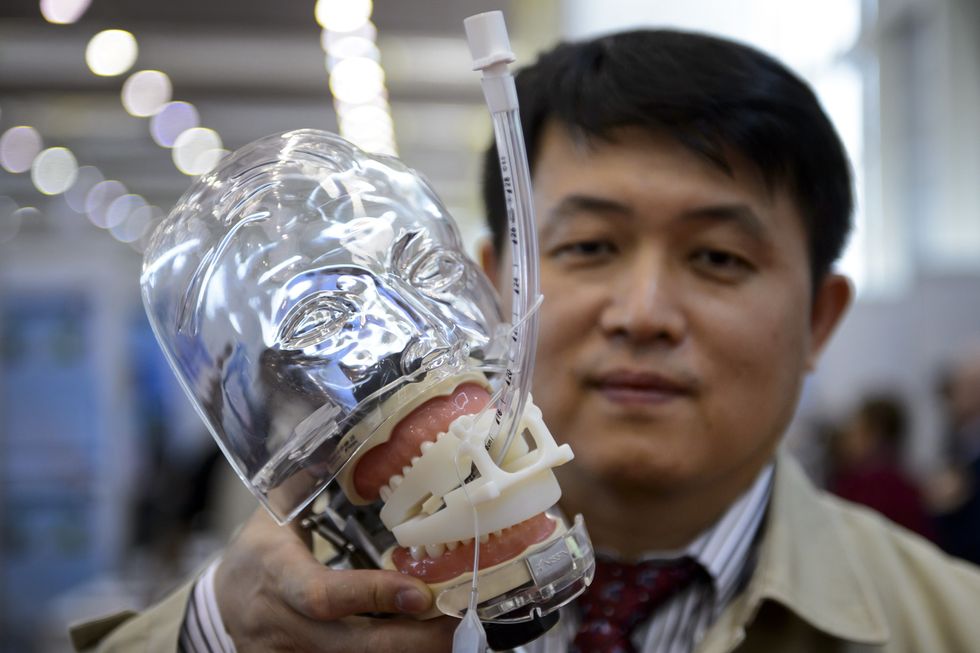 Yock says a "needs criteria" is required for innovation, or else time and resources can easily be squandered.
Finally, innovators should perceive their plan from a business standpoint. Can they acquire sufficient funding to test this new technology? If it isn't viable businesswise, the idea is unlikely to get past the proof-of-concept stage. That doesn't mean giving up a radical idea that can change the world. But it does mean getting comfortable with the practicalities of the situation. The innovator should keep in mind how much it's going to cost to purchase and use. Those technologies that cut costs are more likely to be adopted. Here, the most important aspects should be communicated so that it has the best chance of widespread clinical use.
To illustrate his process, Yock cites the Smart Needle as an example. He said that early in his practice, he found that when drawing blood, with some patients, it was difficult to find the vein. By equipping the needle with the right technology, in this case a micro-Doppler transducer, he was able to find a patient's vein without any problem. Unfortunately, he did not develop a need statement at the time. Once he invented the Smart Needle, Yock realized he'd made a mistake. While standard needles were cheap, Smart Needles came at a higher cost.
They were useful in the ICU he said. Outside of it though, they were hardly adopted. Another issue: he hadn't accounted for the fact that those who draw blood vary in levels of expertise. Training wasted a lot of time and resources. That sent them back to the drawing board. "We spent millions of dollars and the product didn't get out until years later," he said.
For those entrepreneurs developing an idea on a shoestring budget, such missteps might spell the end. Yock believes that better understanding the need would have forced him to streamline the process, making the Smart Needle more successful at its initial launch. By really flushing out the need an innovation is addressing and all the aspects surrounding it, clinical, technical, and business decisions are shaped, and waste is winnowed.
To learn more about Prof. Yock and his work click here: 
Stanford scientists create technology that could help severely paralyzed people communicate.
The infinite monkey theorem states that given enough monkeys and time, even while typing randomly, sooner or later the monkeys will type up the full works of Shakespeare and pretty much everything else ever written. This fun idea saw a partial incarnation courtesy of scientists at Stanford University who released a new study, promisingly titled "A Nonhuman Primate Brain–Computer Typing Interface". They didn't create a play-writing genius monkey, but they did get monkeys to type Shakespeare. Oh, and they typed with their minds.
Are these monkeys now speaking English? No. But the technology being researched is quite exciting. Its stated goal is to help very paralyzed people communicate.
The technology that was developed by Stanford's Professor Krishna Shenoy and postdoctoral scholar Paul Nuyujukian reads brain signals in order to drive a cursor that's moving over a keyboard. 
The two monkeys studied were first taught to point to patterns of on-screen yellow and green dots, which flashed to spell out specific letters. Then the monkeys were outfitted  with electrode implants in their brains (in the part that controls movement). The subjects were then shown patterns of letters (flashing dots), which spelled out texts from "Hamlet" and passages from New York Times.
The arrays were able to measure corresponding brain activity each time a monkey thought of the where to point its arm, which it previously learned to point to the next letter to spell. The monkeys were able to achieve typing speeds of 12 words per minute, three times the highest brain-based typing rate ever.
"Our results demonstrate that this interface may have great promise for use in 
people," said Nuyujukian. "It enables a typing rate sufficient for a meaningful 
conversation."
Being able to read brain signals directly would help overcome a number of challenges presented by current typing technologies for the disabled. Stephen Hawking, for example, couldn't use eye-tracking software because of his drooping eyelids.
The new tech is now moving to a clinical trial, with the scientists sounding confident.
"The interface we tested is exactly what a human would use," said Nuyujukian, "What we had never quantified before was the typing rate that could be achieved." 
While they are excited about the typing rate achieved by the monkeys, they think that humans would probably type somewhat slower.