An hour away from Area 51 in the Nevada desert, this solar power plant "banks" energy in a way that could be replicated across the world.
An hour away from Area 51 in the Nevada desert, a beacon shines inexhaustibly day after day. And while its proximity to the famous classified zone makes some travelers believe they have seen something alien, the artifact is far from being extraterrestrial.
The beacon is part of a revolutionary solar generating and storage technology that may finally make solar power an undeniable competitor to coal and nuclear. With the first utility-scale facility already operating in Crescent Dunes, Nevada (and several more under development around the world), we are hopefully seeing the beginning of a new era in energy production. 
The technology is called concentrated solar power (CSP) and uses a system of mirrors to concentrate solar energy and turn it into thermal by heating up a medium. The Crescent Dunes Power Plant, developed by the company SolarReserve, uses salts to capture and store the energy from the sun. The result is solar power available 24 hours a day, that can meet utility demands just like conventional fossil fuels, except without any emissions or hazardous waste.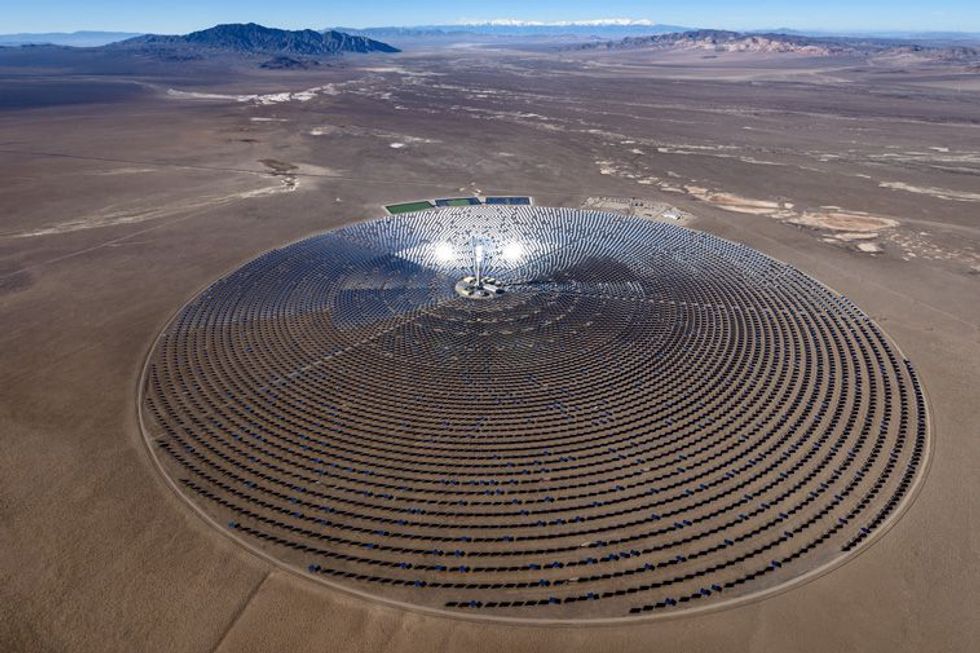 While a CSP facility may look like a photovoltaic farm, the only similarity is that both technologies use sunlight as fuel.
At Crescent Dunes the sun's energy is concentrates via 10,347 tracking mirrors called heliostats to a precise point on top of a central receiver tower. Highly accurate GPS measurements and algorithms enable the movement of the mirrors throughout the day and the positioning of the beam on the receiver.
Cold salt, stored in a tank next to the tower, is pumped up to collect the generated heat which can reach up to a 1000 degrees Fahrenheit. The molten salt is then pumped down into a hot salt tank which acts like a battery, preserving the heat for up to 16 hours. Unlike batteries, however, molten salt lasts for 40 years or more, without any degradation or need for replacement and it also costs less.
The molten salt in the tank can then be used to generate steam to drive a turbine and create electricity. This part of the cycle is identical to the process used in traditional coal or nuclear power plants, except it is 100 percent renewable and 100 percent clean.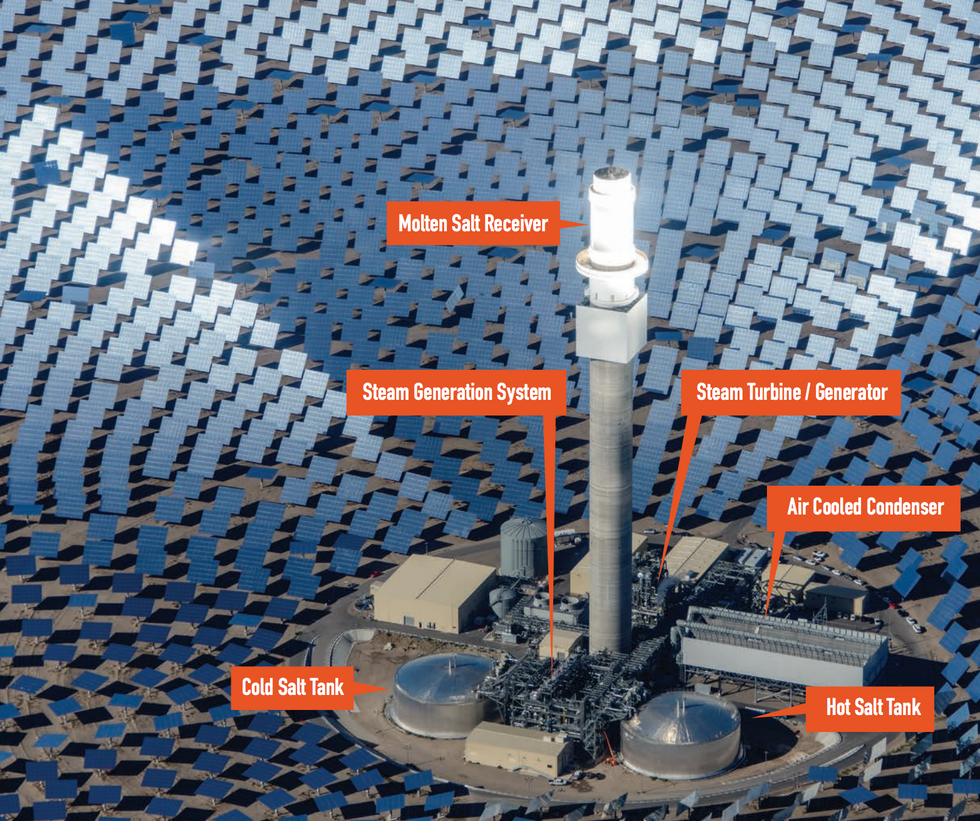 Credit: SolarReserve
The Crescent Dunes plant produces more than 500,000 megawatt-hours of electricity per year, twice the generation of an equivalent sized photovoltaics (PV) plant. Storage allows the facility to produce more than twice as much net annual output (kilowatt hours) than an equivalent sized photovoltaic (PV) solar project. Its 1.1 gigawatt-hour storage capability alone is about equal to all the world's utility scale batteries combined. 
100% of the generated energy is purchased by NV Energy under a 25-year contract, and used for distribution to its customers during peak demand periods. The solar plant can power 75,000 homes, day and night.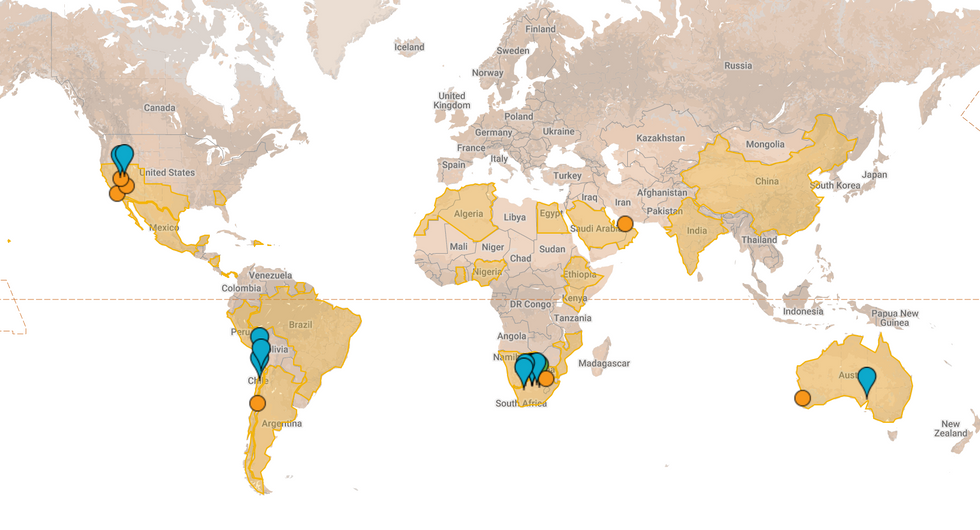 Now, falling prices of CSP are making prospects for the technology look promising. The new plants SolarReserve is building in Australia and Chile are expected to sell power at 6 and 5 cents per kilowatt-hour respectively - prices comparable to those from photovoltaics. Construction costs have also been cut in half, from almost $1 billion for the Crescent Dunes plant.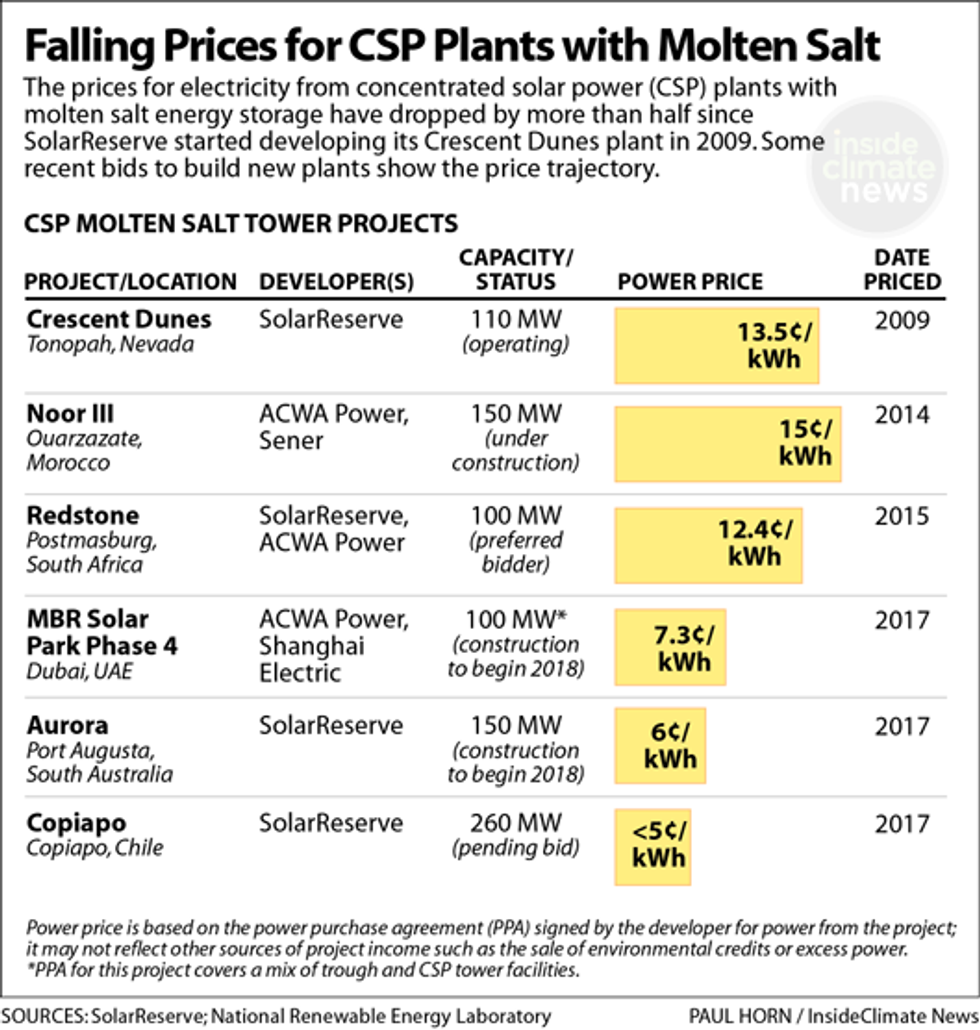 Mark Mehos, program manager for CSP research at the National Renewable Energy Laboratory in Colorado said for Inside Climate News:
"We really need to see installations, on the ground, that match those bids and that operate reliably."
The construction and performance of the new CSP plants currently in the pipeline will be the deciding factor for the future of the technology. But Mehos is optimistic, "It seems inescapable, doesn't it?"
It takes an average of 7.5 months to build a single-family home. A Ukrainian startup has cut that timeframe down to just 8 hours.
Image: PassivDom
It takes an average of 7.5 months to build a new home. Even the smallest of domiciles — cabins, micro homes — usually take months to construct. But the Ukrainian startup PassivDom has cut that time down to as few as 8 hours by using a 3D-printing robot to print autonomous, mobile homes for $64,000 each.
The robot only prints the walls, floor and roof of the 410-square-foot homes, while human workers later install the windows, doors, plumbing, and electrical systems. Also, the 8-hour timeframe only applies to the company's most basic model. Still, since its launch in early 2017, PassivDom has already received more than 8,000 preorders for the homes in the U.S. alone.
PassivDom's smallest model, the 410-square-foot modulOne, ranges in cost from $64,000 to $97,000, depending on the features.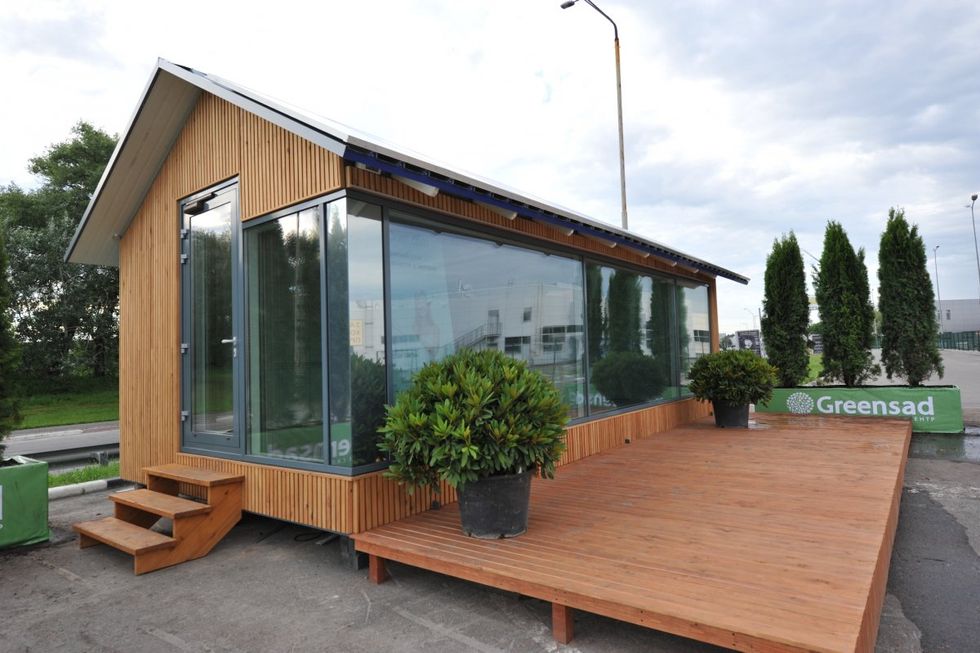 The most expensive model comes equipped with appliances, furniture, heating and cooling, and a smart ventilation system.

The top-tier model also allows owners to manage every system in the house—including cloud-based video surveillance—through a smartphone app.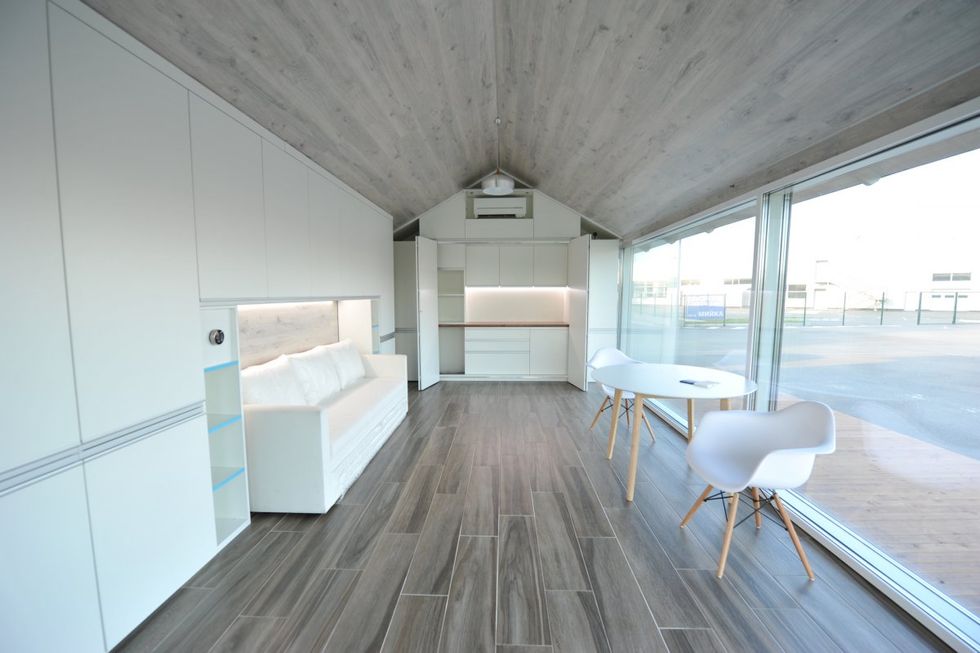 The house features floor-to-ceiling windows and a small kitchen.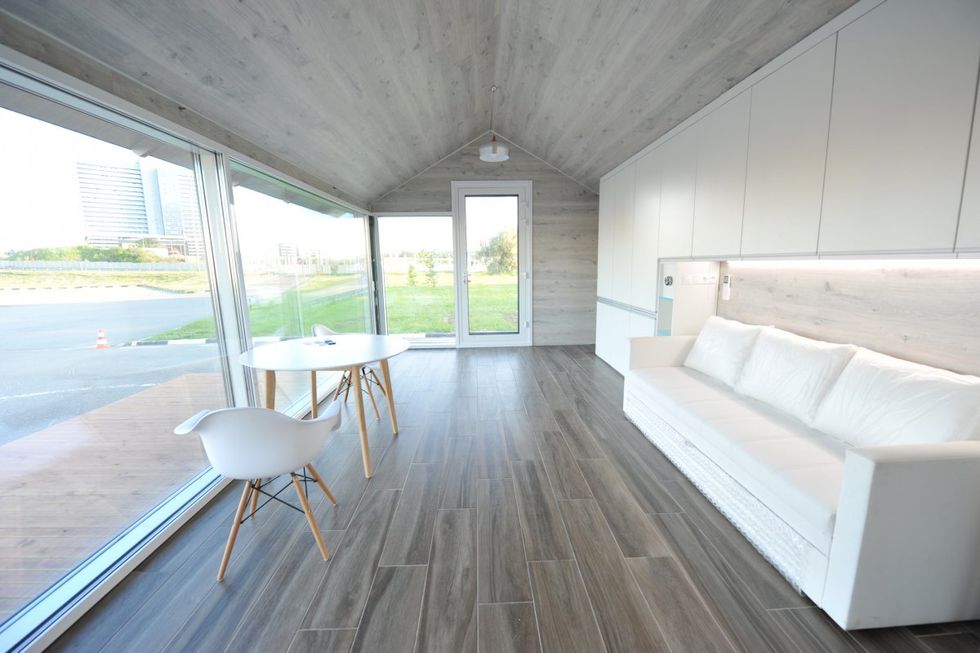 The larger 775-square-foot model, modulTwo, includes a second room.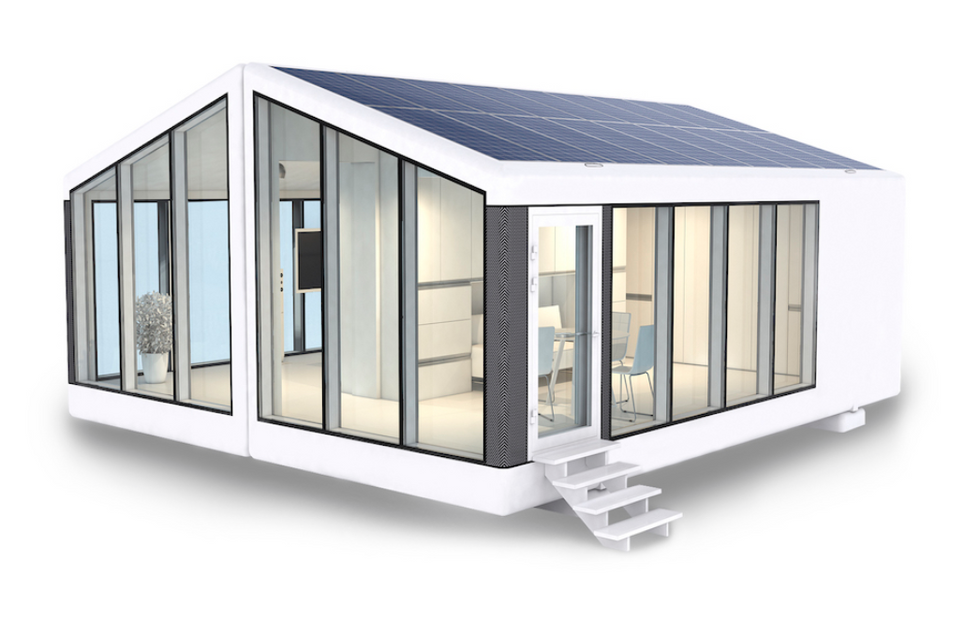 Every model is equipped to live off the grid with a solar cell-integrated roof, and the more expensive models include battery storage.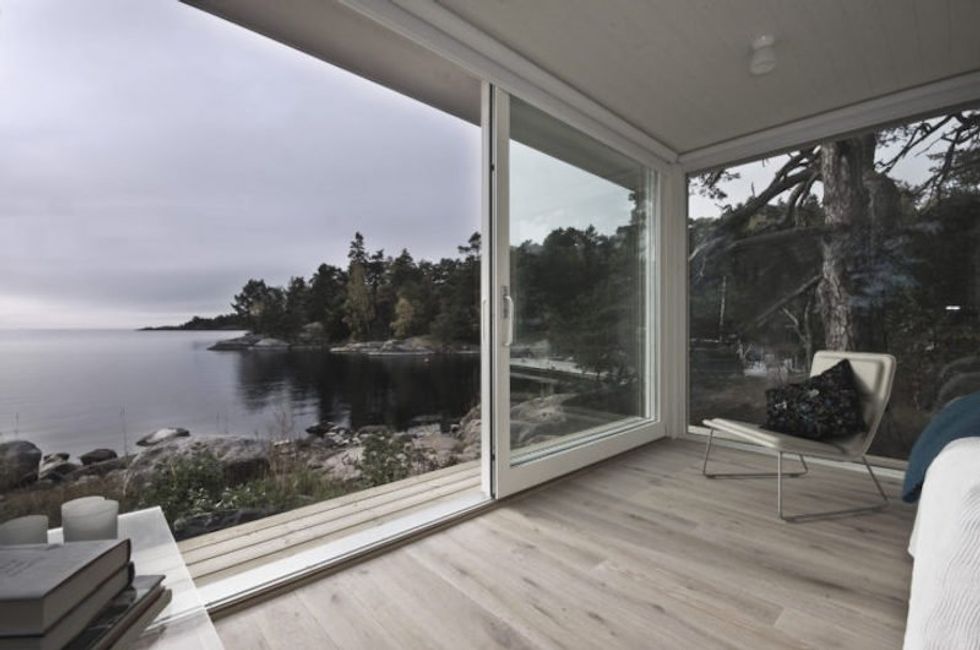 "We should have opportunities to live in nature away from civilization, but have comfortable conditions of a traditional house," PassivDom designer Maria Sorokina said to Business Insider. "This technology can allow us to live in the woods, on mountains, or on the shore—far away from people and infrastructure."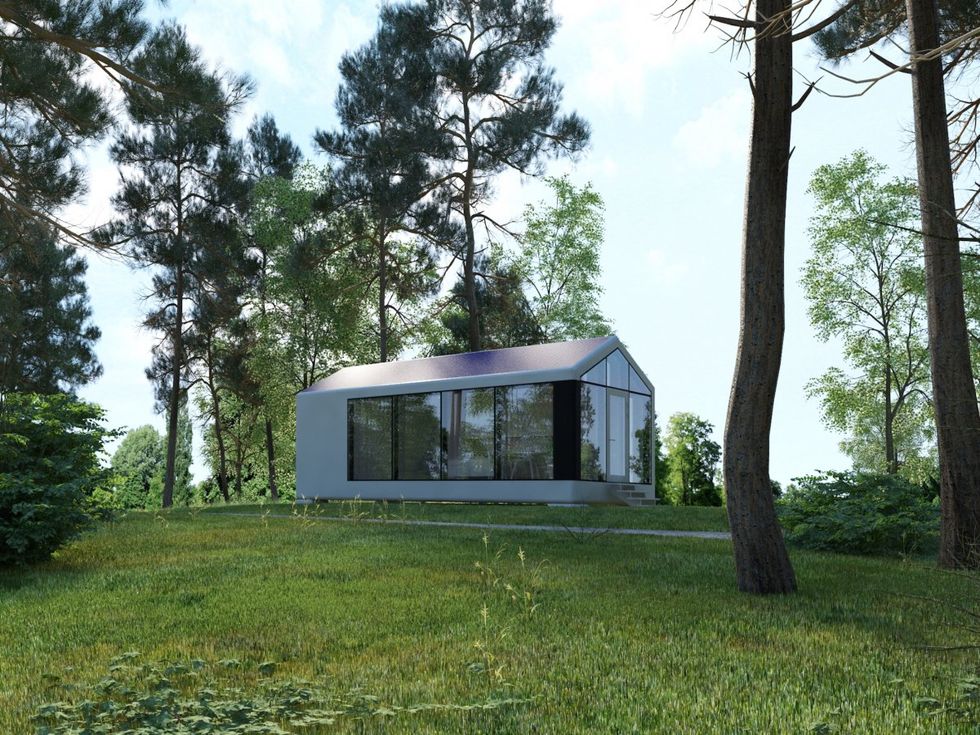 While the simplest model can take just 8 hours to complete, the more advanced homes can take up to a month to install all of the features.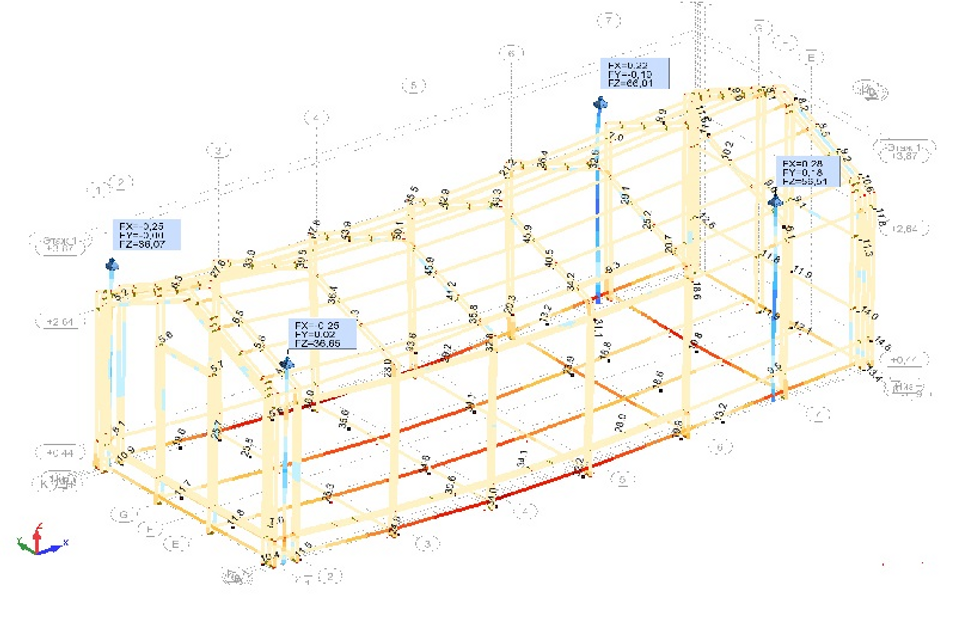 "Over 100 million people do not have a roof over their heads," Sorokina said. "It is necessary to build more affordable houses."
Want to live in an energy efficient masterpiece? This startup has turned a costly overhaul into an opportunity for investors.
Ever since President Jimmy Carter put solar panels on the White House in 1979, innovators and green-minded politicians have been trying to unlock the enormous benefits of energy efficiency across America. But those benefits have remained illusive for two reasons, says BlocPower founder Donnel Baird: financial constraints and engineering complexities. Aged infrastructure like power plants cost us a lot, financially and environmentally. Our best shot at efficiency is by "greening" existing buildings so they can create power locally, rather than burning fossil fuels at a plant and transmitting electricity over long distances, wasting much of it along the way. The problem is that greening isn't cheap: it needs building analysis, and lots of capital to make the initial changes, which not all building owners have. Baird's startup BlocPower has developed technology to lower the cost of building analysis by a huge 95 percent, and matches investors with building owners—it turns out greening buildings is a very profitable investment. Here, Baird explains the details of how updating infrastructure can bring health and wealth to a city: "We know that energy efficiency is going to reduce energy costs for building owners. It's going to create local jobs. It's going to reduce our dependence and reliance on foreign oil. And it's just going to be awesome all around for the environment."