A primer on the infinite of knowledge waiting to be learned.
Chaos theory, evolution and the cosmos make for an eye-opening read.
Carl Sagan paints a sagacious picture of humanity's place in the universe.
Great scientists give us a glimpse into their minds and their theories.
Scientists have been sleuthing through the mysteries and secrets of the universe since humankind first started asking questions. Just what is going on in this grand amphitheater of reality? The courageous and curious sometimes leave their ivory towers to translate their arcane works into a more readable and digestible format.
Popular science books are an excellent way to get a grasp on a number of complex topics. They're also great starting points for people looking to dig deeper and learn more of the nitty gritty of the science itself. The wonders and observations from both inner and outer space and beyond is a clarion call for the reader that seeks to know more about how things work in the world.
From Charles Darwin to Stephen Hawking and more, these popular science books are guaranteed to open up new pathways of intellectual growth and curiosity.
A Brief History of Time
Stephen Hawking jokingly said that his book the Brief History of Time, is the least-read and most bought book ever. In it, Hawking set out to give a broad overview of what he knew and supposed to know in the wide realm of physics.
He goes on to explain the Big Bang and its connection to relativity, while also examining string theory — the idea that the universe is made up of some 10 or 26 dimensions. At some point in the book, he declares that intelligent beings can only exist during the expansion phase of a universe. Hawking makes this a thrilling read for the popular science book fan, as there isn't a single equation in sight.
On the Origin of Species
The first edition of Charles Darwin's seminal evolutionary book, The Origin of Species, was first published in 1859. For such a massive book and game changing scientific tome, it was actually written to be read by the general public.
The central thesis and without denial, fundamental fact of reality, evolution by natural selection remains one of the most important and mind-expanding discoveries we've ever realized. The beginning of the book sets the scene and slowly explains the basis of natural selection, at times it feels as if this could be found in a modern biology textbook.
This revolutionary idea is even more astounding when you realize that back in the 1800s, the concept of genetics didn't exist and there was no known science connecting the myriad of species together under one life-force. Darwin uncovered a fascinating and awe-inspiring fundamental fact of biology. It is so profound that geneticist Theodosius Dobzhansky famously once said, "Nothing in biology makes sense except in the light of evolution."
Pale Blue Dot: A Vision of the Human Future in Space
Carl Sagan, renowned science popularizer, sets out to explore our brief foray into the infinite. In this book, Sagan suggests that the human species and all of its biosphere's survival may depend on us spreading to the stars. Sagan seeks to show how the many scientific discoveries throughout the years has changed the perception we hold of ourselves and our place in the vast cosmos. It's worth excerpting Sagan's famous Pale Blue Dot quote in full, as he succinctly sums up how important cosmic perspective is for this little group of primates rotating together on this speck of blue:
"From this distant vantage point, the Earth might not seem of any particular interest. But for us, it's different. Consider again that dot. That's here. That's home. That's us. On it everyone you love, everyone you know, everyone you ever heard of, every human being who ever was, lived out their lives.
The aggregate of our joy and suffering, thousands of confident religions, ideologies, and economic doctrines, every hunter and forager, every hero and coward, every creator and destroyer of civilization, every king and peasant, every young couple in love, every mother and father, hopeful child, inventor and explorer, every teacher of morals, every corrupt politician, every 'superstar,' every 'supreme leader,' every saint and sinner in the history of our species lived there — on a mote of dust suspended in a sunbeam."
The Selfish Gene
Before Richard Dawkins was known as an dogmatic atheist, he wrote The Selfish Gene, which would turn out to be one of the first major popular science books. It's an incredibly poetic take on the subjects of genetics and evolution. Aside from Darwin, previous attempts to explain evolutionary processes and genetics had been largely academic and devoid of any popular understanding.
Dawkins manages to argue his idea that genes are the real drivers of evolution and a kind of immortality. To Dawkins, species and the individuals are mere vehicles for the gene, so they are in a sense just tools to propagate the gene. Before Dawkins put forth this idea, the general consensus was that natural selection hones its behavior in favor of keeping the individual creature or species alive. Try to take the idea metaphorically, as Dawkins' The Selfish Gene tends to border on the metaphysical at times.
Infinite in all Directions
Freeman Dyson has lived a long life as an incredible scientist. In Infinite in All Directions, Dyson's inquiries spread far and wide to the diversity of species on Earth to the infinitesimal workings of the universe and wonders about humanity's place in the cosmological scheme of things.
Originally presented as a sequence of lectures given in Scotland in 1985, the book does tend to reference some events of the time. Most of the topics from the lecture have been reworked into book form and cover a wide breadth of disciplines. Dyson gives a special dissertative focus on nuclear disarmament as well.
Chaos: Making a New Science
James Gleick gives a cursory introduction on the actual science of chaos. After that he goes on to account for the many scientists who laid the foundation for this science. Their trials and tribulations make up the majority of this book.
Gleick manages to convey an interesting aspect of chaos theory that serves as a gateway to more advanced topics and possibly a meandering walk into game theory. The main idea is as follows: the most innocuous and minute change in initial conditions will lead to unpredictable if not drastic changes in the later output. An example of this is the oft repeated Butterfly Effect, where the flapping of a butterfly's wings could go on to cause a storm some few thousand miles away. Chaos theory is in a sense an all-encompassing aspect of anything in existence and so touches everything from mathematics, biology and to even manmade ideals, such as finance or economics.
The Structure of Scientific Revolutions
Thomas Kuhn sought to change the cliched perspective of the diligent scientist slowly working with his bin of unquestionable facts, hypothesizing, experimenting, accumulating knowledge in incremental steps and then… aha! Discovery. No, the structures of scientific revolution doesn't come from the status quo set of accepted scientism caste book — they emerge from what Kuhn calls a paradigm.
A paradigm is a cultural and scientific communally accepted background all scientists adhere to. It is a set of assumptions, theories, and biases in which all new scientific evidence must first pass through before new discoveries are reworked into new hypotheses about reality. Kuhn believed that what we call science is just "filling in the details," after a paradigm has been set.
Kuhn challenges the concept of scientific process and considers it rather to be a shift of paradigms in which we radically change our view of the world. Think for example, the Copernican revolution, Einstein's theories or quantum physics. After enough time, the paradigm will play out to its final conclusion before being disregarded for a newer and more comprehensive paradigm — that one, too, is liable to one day be usurped by more compelling arguments.
How widespread within NASA is the conviction that human activity is responsible for climate change?
Michelle Thaller knows. She has worked with hundreds of Earth scientists at NASA who study the climate.
It's important to note that NASA is an apolitical organization devoted to science, not policy solutions.
The most influential contemporary scientists and their accomplishments.
Credit: Getty Images
Ranking the world's greatest contemporary scientists may be a no-win proposition, with inevitable questions about how to evaluate one's contribution over another. How does a discovery in one field measure up to a discovery in a different one? And what about Richard Dawkins, where is he on this list? All reasonable questions, but ultimately we need to start the discussion somewhere. So here's a debatable list of top ten scientists from around the world who have made a great impact on our life (but not in order of the magnitude of their achievements because that just might be an unscientific exercise):
1. Timothy Berners-Lee
It would be hard to argue against the guy who invented a little something called "the world wide web" being on this list. Timothy Berners-Lee is a British computer scientist, knighted by the Queen Elizabeth II for his pioneering work. He is especially famous for his proposal to share information by using the technology of hypertext, the cornerstone of the world wide web. Berners-Lee also made the world's first website in 1991.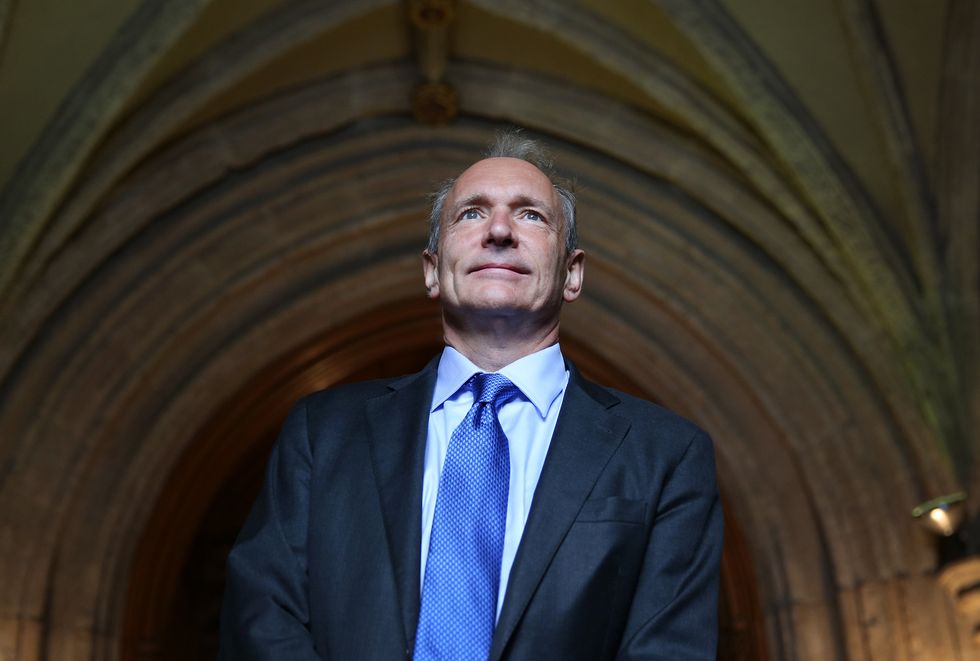 Sir Tim Berners-Lee inventor of the World Wide Web arrives at Guildhall to receive an Honorary Freedom of the City of London award on September 24, 2014 in London, England. (Photo by Peter Macdiarmid/Getty Images)
2. Stephen Hawking (UPDATE: Hawking died on March 14, 2018)
Arguably the world's most famous living scientist, Stephen Hawking is known for his landmark contributions to our understanding of the big bang, black holes, and relativity. He is also renowned for his work as a science popularizer, writing the best-selling book "A Brief History of Time".
The British theoretical physicist and cosmologist, Hawking is acclaimed for his ideas on gravitational singularity theorems in the framework of general relativity, and the theoretical prediction that black holes emit radiation, dubbed "Hawking radiation."
Hawking's remarkable accomplishments are also an inspiration for people living with disabilities as he has suffered paralyzing amyotrophic lateral sclerosis (ALS) from early in his life.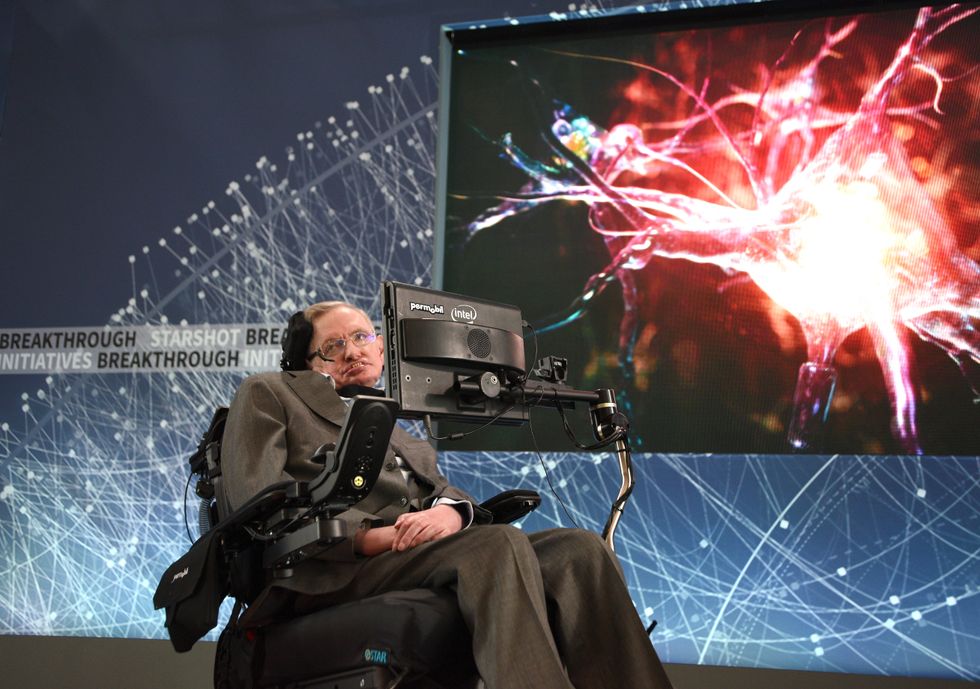 Stephen Hawking and Yuri Milner host press conference to announce Breakthrough Starshot, a new space exploration initiative, at One World Observatory on April 12, 2016 in New York City. (Photo by Bryan Bedder/Getty Images for Breakthrough Prize Foundation)
3. Jane Goodall
Jane Goodall is a British primatologist, known as the world's foremost expert on chimpanzees. She has studied social and family interactions with wild chimps for over 55 years. Her revolutionary work showed that chimpanzees, and not only humans, can learn to make and use tools. She also made pioneering observations on the violent nature of chimpanzees, finding some to hunt and eat smaller monkeys.
Founder of the Jane Goodall Institute, Goodall is a tireless advocate for conservation, biodiversity and other environmental causes.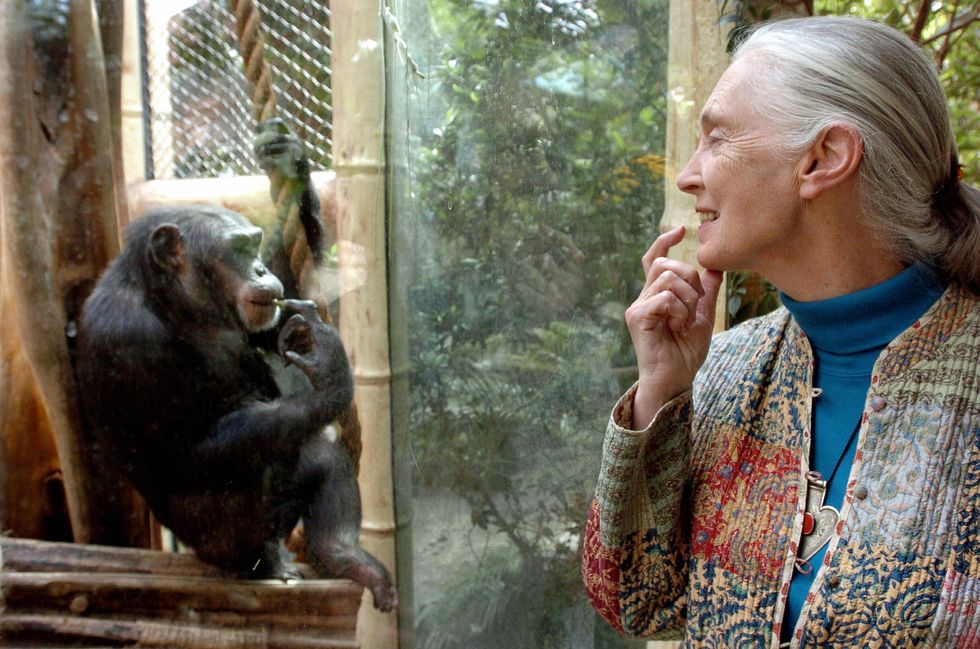 Jane Goodall, the world's foremost authority on chimpanzees, communicates with chimpanzee Nana, 06 June 2004 at the zoo of Magdeburg (eastern Germany). (Photo credit: JENS SCHLUETER/AFP/Getty Images)
4. Alan Guth
An American theoretical physicist and cosmologist, Guth developed the theory of cosmic inflation. Winner of the Fundamental Physics Prize and the Kavli Prize, Guth came up with groundbreaking ideas in inflationary theory, discovering why the cosmos is as large as it is.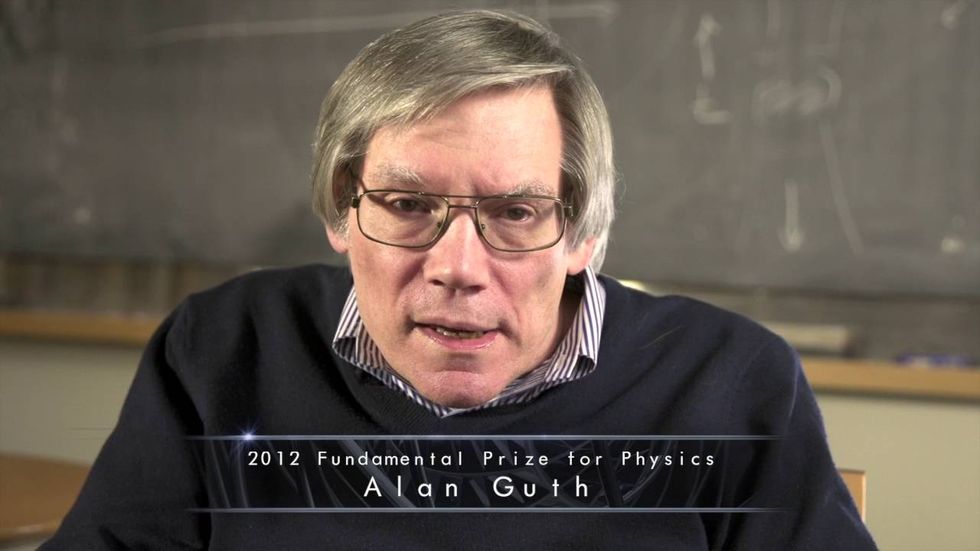 Credit: Breakthrough Prize.
5. Ashoke Sen
An Indian theoretical physicist, Ashoke Sen won numerous international awards for his work including the Fundamental Prize in Physics in 2012. He has made significant contributions in string theory, with field-changing research.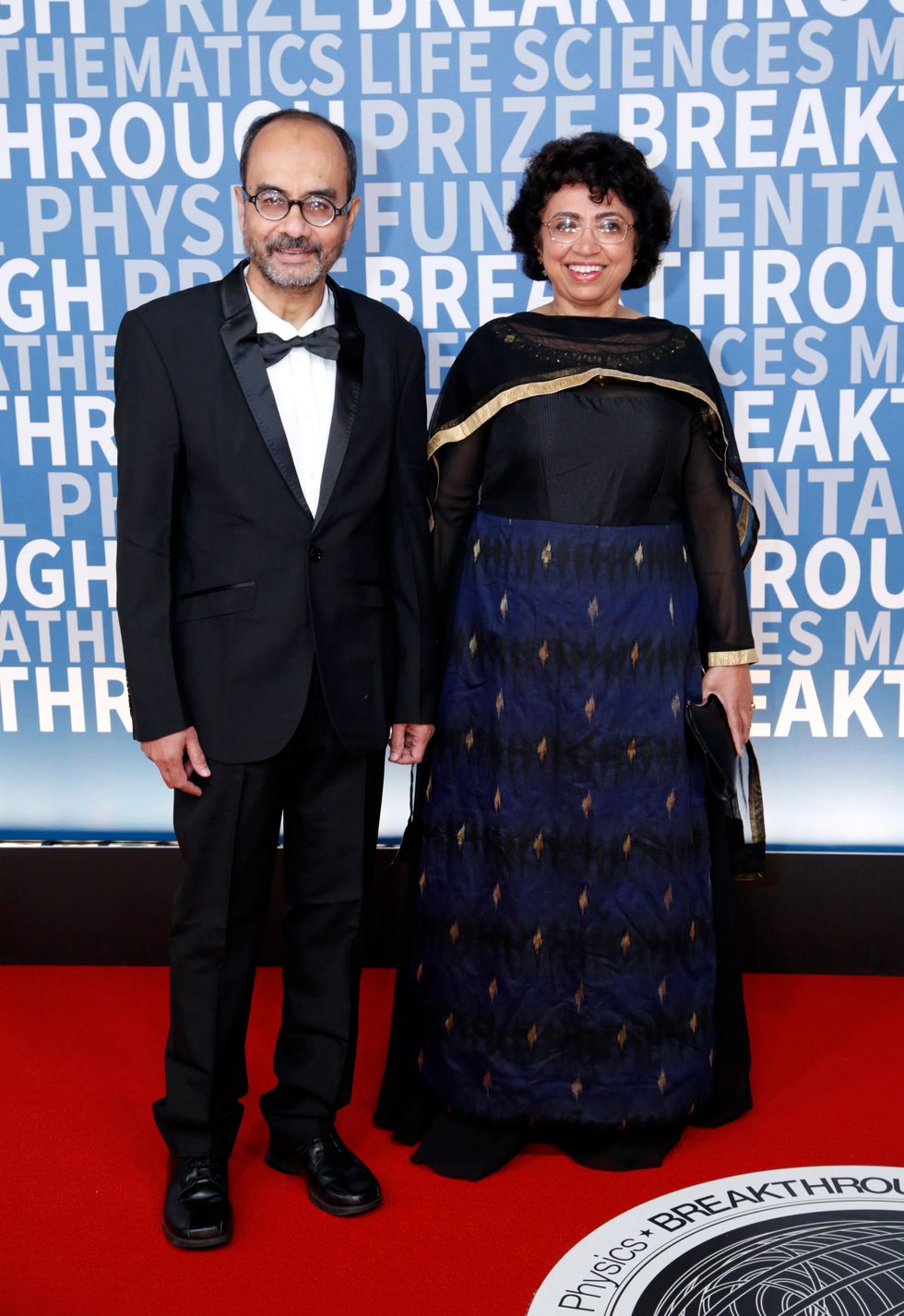 Physicists Ashoke Sen and Sumathi Rao attend the 2017 Breakthrough Prize at NASA Ames Research Center on December 4, 2016 in Mountain View, California. (Photo by Kimberly White/Getty Images for Breakthrough Prize).
Want to learn string theory with Ashoke Sen? Check out this lecture:
6. James Watson
James Watson is an American molecular biologist and geneticist, known as the co-discoverer of the double helix structure of the DNA in 1953 - a fact for which he was awarded a Nobel Prize.
Check out this TED talk with James Watson about how he and his research partner Francis Crick discovered the structure of DNA:
7. Tu Youyou
Tu Youyou became the first Chinese woman to win a Nobel Prize in 2015 for her work in creating an anti-malaria drug that saved millions of lives in Asia and Africa. She relied on traditional Chinese medicine in her discovery of artemisinin and dihydroartemisinin, which have helped significantly improve the health of people living in tropical climates.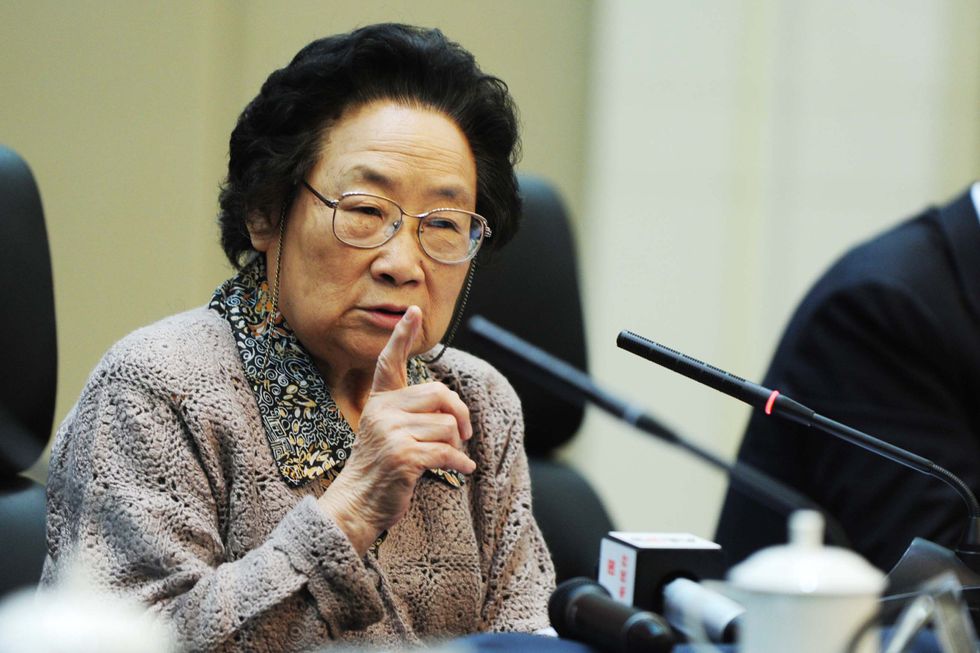 Tu Youyou, the first Chinese woman to win a Nobel prize for medicine, delivers a speech at a symposium organized by China's National Health and Family Planning Commission (NHFPC) and other departments in Beijing on October 8, 2015. (Photo credit: STR/AFP/Getty Images)
8. Noam Chomsky
U.S. linguist and firebrand political activist, Noam Chomsky has influenced the world in many fields. Described as "the father of modern linguistics," Chomsky is also one of the founders of the field of cognitive science. While writing over a 100 books and leading a broad intellectual life, Chomsky is known as an outspoken critic of American foreign policy.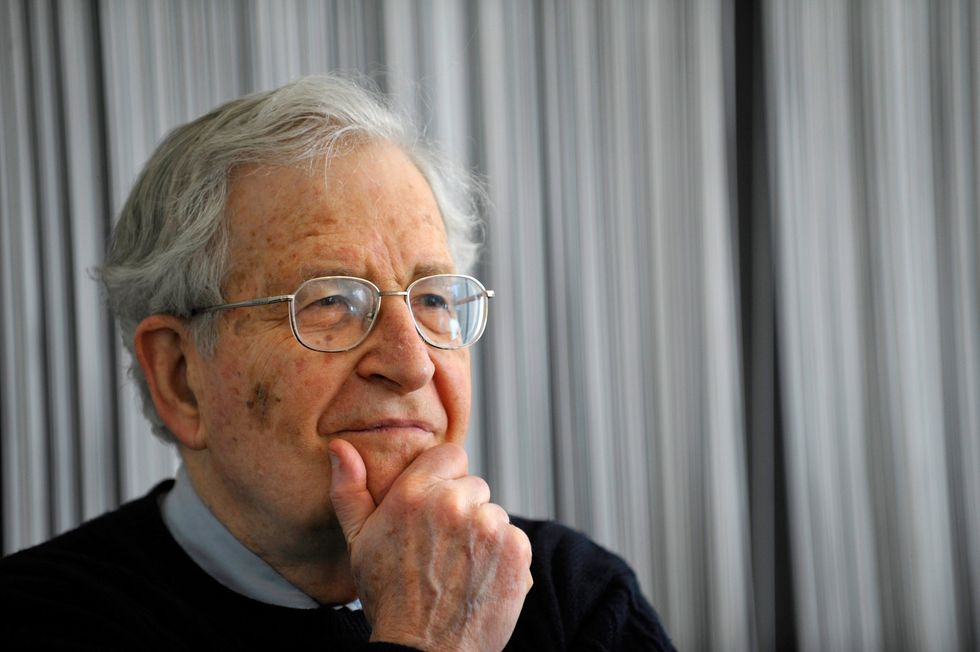 US linguist, philosopher and political activist, Noam Chomsky addresses a press conference in the southern German city of Stuttgart on March 23, 2010. (Photo credit: SASCHA SCHUERMANN/AFP/Getty Images)
9. Shinya Yamanaka
Yamanaka is a Japanese Nobel Prize-winning stem cell researcher. He received the prize in 2012 for his co-discovery that existing cells of the body can be converted to stem cells. He also received the 2013 Breakthrough Prize in Life Sciences, worth $3 million.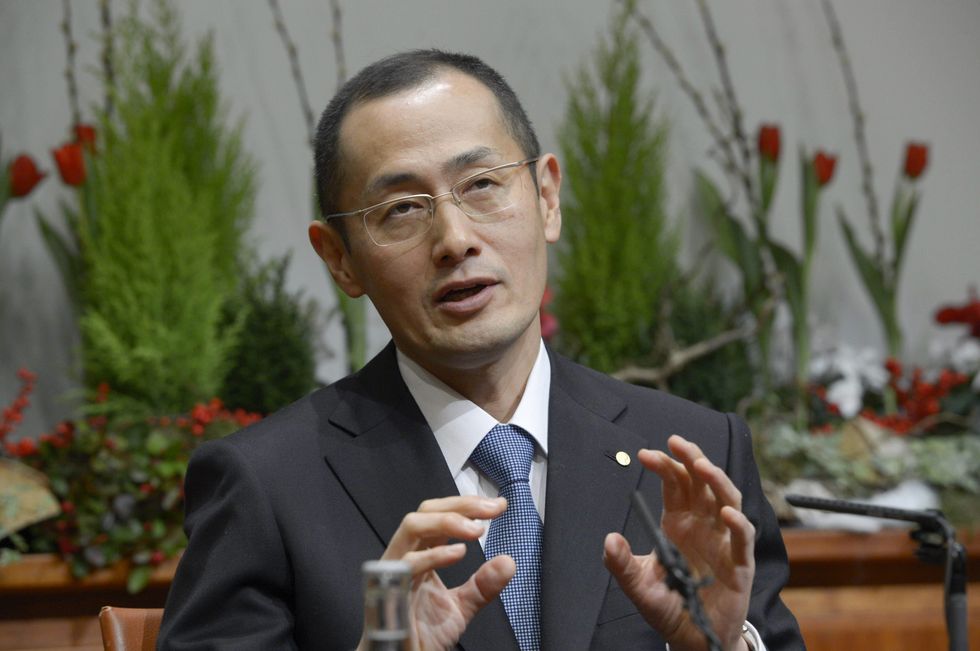 Nobel Prize Medicine laureate Shinya Yamanaka of Japan speaks during a press conference on December 6, 2012 at the Karolinska Institute in Stockholm, Sweden. (Photo credit: BERTIL ENEVAG ERICSON / SCANPIX/AFP/Getty Images)
10. Elizabeth Blackburn
An Australian-American molecular biologist, Blackburn won the Nobel Prize in 2009 for her research on anti-aging, in particular on the benefits of lengthening telomeres - a structure capping and protecting chromosomes. Blackburn co-discovered an enzyme called telomerase that replenishes the telomere.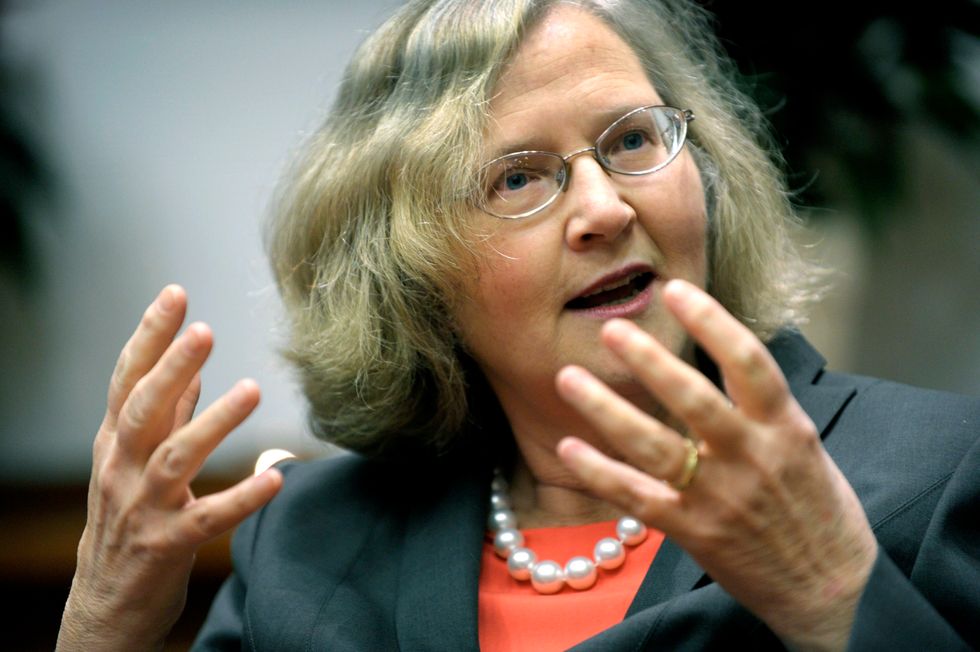 The 2009 Nobel laureate in medicine Elizabeth H. Blackburn of USA speaks during a joint news conference held by the Nobel Foundation at the Karolinska Institute on December 6, 2009, in Stockholm. (Photo credit: HENRIKSSON/AFP/Getty Images)
Want to learn about telomeres from Professor Blackburn? Check out this lecture:
An Australian dog was accepted to the editorial board of numerous scientific journals and asked to peer review papers.
Ollie. Credit: Perth Now
We rely on the peer-review process to make sure that published studies have scientific merit. But this approach is not nearly as foolproof as it needs to be, as evidenced by the case of an Australian dog named Ollie. The Staffordshire terrier actually goes by Dr. Olivia Doll, when she's not out chasing her own tail. That's the name under which the dog sits on the board of seven international medical journals. And just recently, Dr. Doll, the dog, was asked to review a paper on how to manage tumors. 
The dog's academic career was created by Professor Mike Daube from Curtin University, a public health expert in Perth. He wanted to expose the predatory practices of some scientific magazines, which charge fees and do not go through a rigorous vetting process, looking to take advantage of researchers.
Indeed, it's hard to believe that Ollie's fake credentials, like past work at the Shenton Park Institute for Canine Refugee Studies, passed muster. Another tip-off could have been such resume stuffers as Ollie's claim to be specializing in research on "the benefits of abdominal massage for medium-sized canines" or "the role of domestic canines in promoting optimal mental health in ageing males". Ollie's dissertation was, of course, on "Canine Responses to Avian Proximity."
The credentials submitted by the five-year-old dog were not only acceptable at various publications, but it was offered editorial positions at magazines like the Global Journal of Addiction and Rehabilitation Medicine. 
"While this started as something lighthearted, I think it is important to expose shams of this kind which prey on the gullible, especially young or naive academics and those from developing countries," said Professor Daube to Perth Now, adding - "It gives all researchers paws for thought."  
Daube's experiment draws further attention to the necessity of making the process of scientific review more rigorous, with recent statistics showing that a majority of published studies are unreproducible. One estimate puts the number of predatory journals like the ones Ollie was designed to expose at about 10,000, publishing over half a million papers.
This is where Ollie, the dog, sits on the board, in case you want to avoid such esteemed publications: 
EC Pulmonary and Respiratory Medicine
Journal of Community Medicine & Public Health Care
Journal of Tobacco Stimulated Diseases
Journal of Alcohol and Drug Abuse/Alzheimer's and Parkinsonism: Research and Therapy
Journal of Psychiatry and Mental Disorders
Associate Editor and Editorial Board member, Global Journal of Addiction & Rehabilitation Medicine
Austin Addiction Sciences
The world's most populated country has had its fair share of great minds. Here, we take a quick look at ten thinkers you might not have thought about.
The world's most populous country is home to some of the world's most interesting philosophical traditions. Going hand in hand with the world's longest continuous history is an unbroken chain of thought that blends and complements opposing schools to create fascinating, beautiful, and practical approaches to life.

Here is a list of ten of the greatest, most influential thinkers in Chinese history. Some you will have heard of, others... not so much. All of them are worth your time, and your study.
 1. Lao Tzu (6th to 5th century BCE)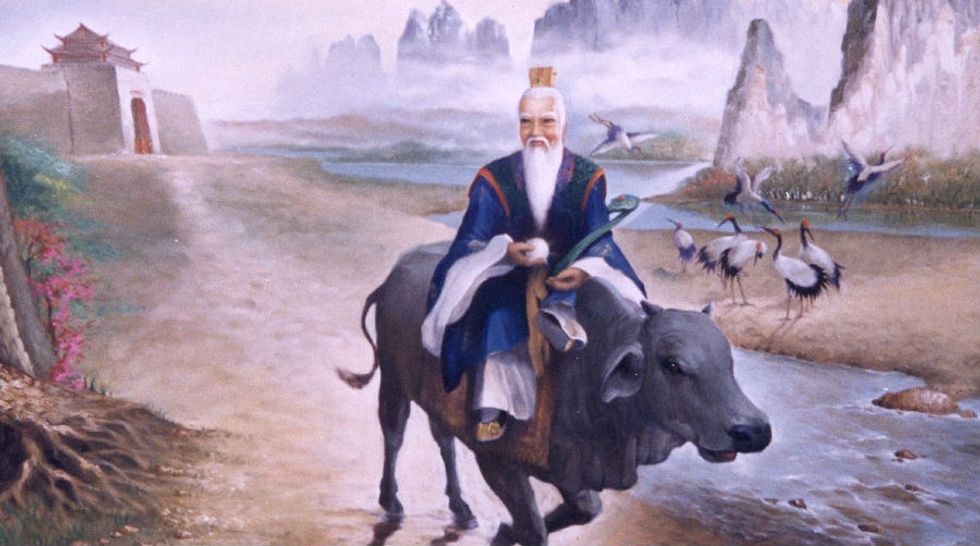 The Semi-legendary founder of Taoism. Discouraged by the immorality of the nobility he served, he retired from statecraft to live in isolation. Before vanishing he left a solder with a collection of his thoughts, The Tao Te Ching. His philosophy advocates naturalness, the truth of "The Way", compassion, moderation, and humility.  
"Nature does not hurry, yet everything is accomplished."
 2. Confucius (551- 479 BCE)
It is impossible to talk about the history of China without talking about Confucius. Working his way up from a minor government post, he founded the philosophy of Confucianism and attempted to get feudal governments to rule more virtuously. He devised the "Golden Rule" as a principle of morality, and exemplified his own brand of humanism. His virtue ethics have been among the most important ideas in Chinese history.

"Isn't it a pleasure to study and practice what you have learned?"
3. Mozi (468 – ca. 391 BCE)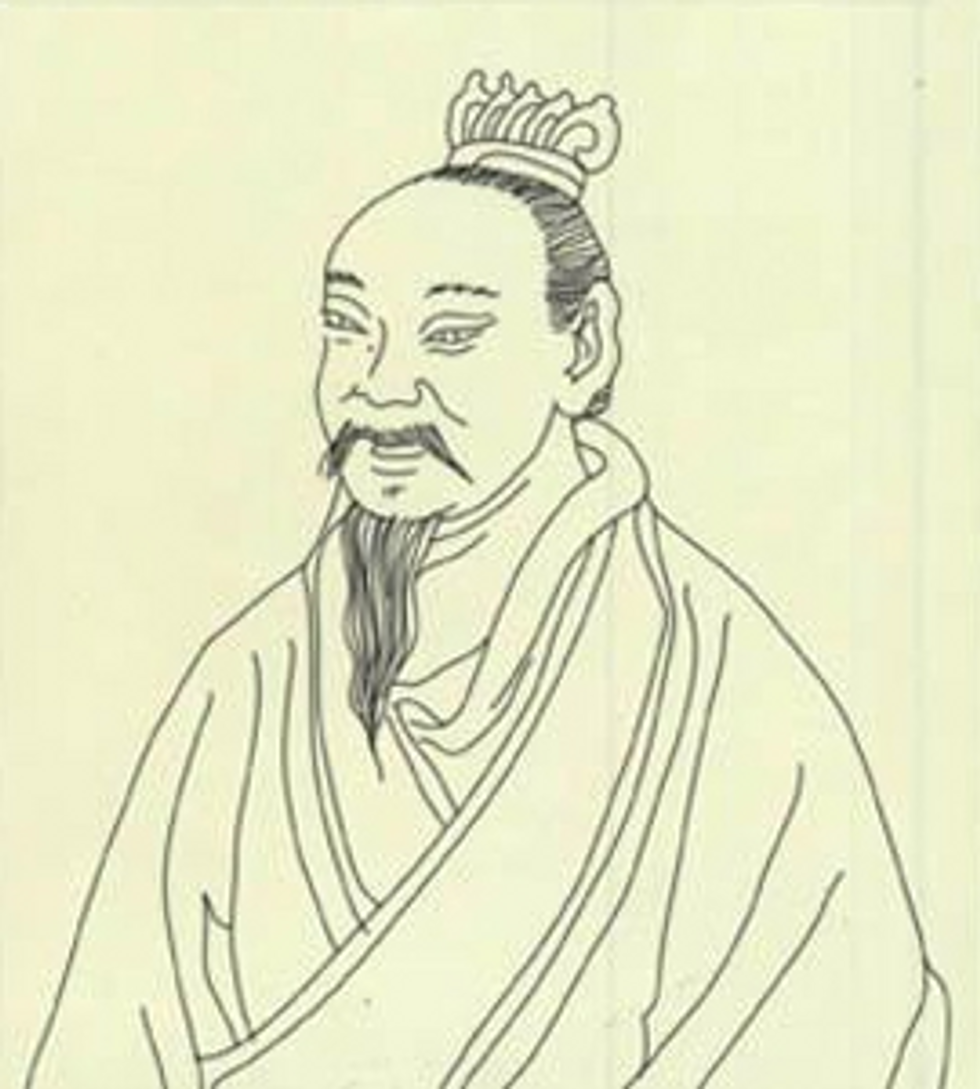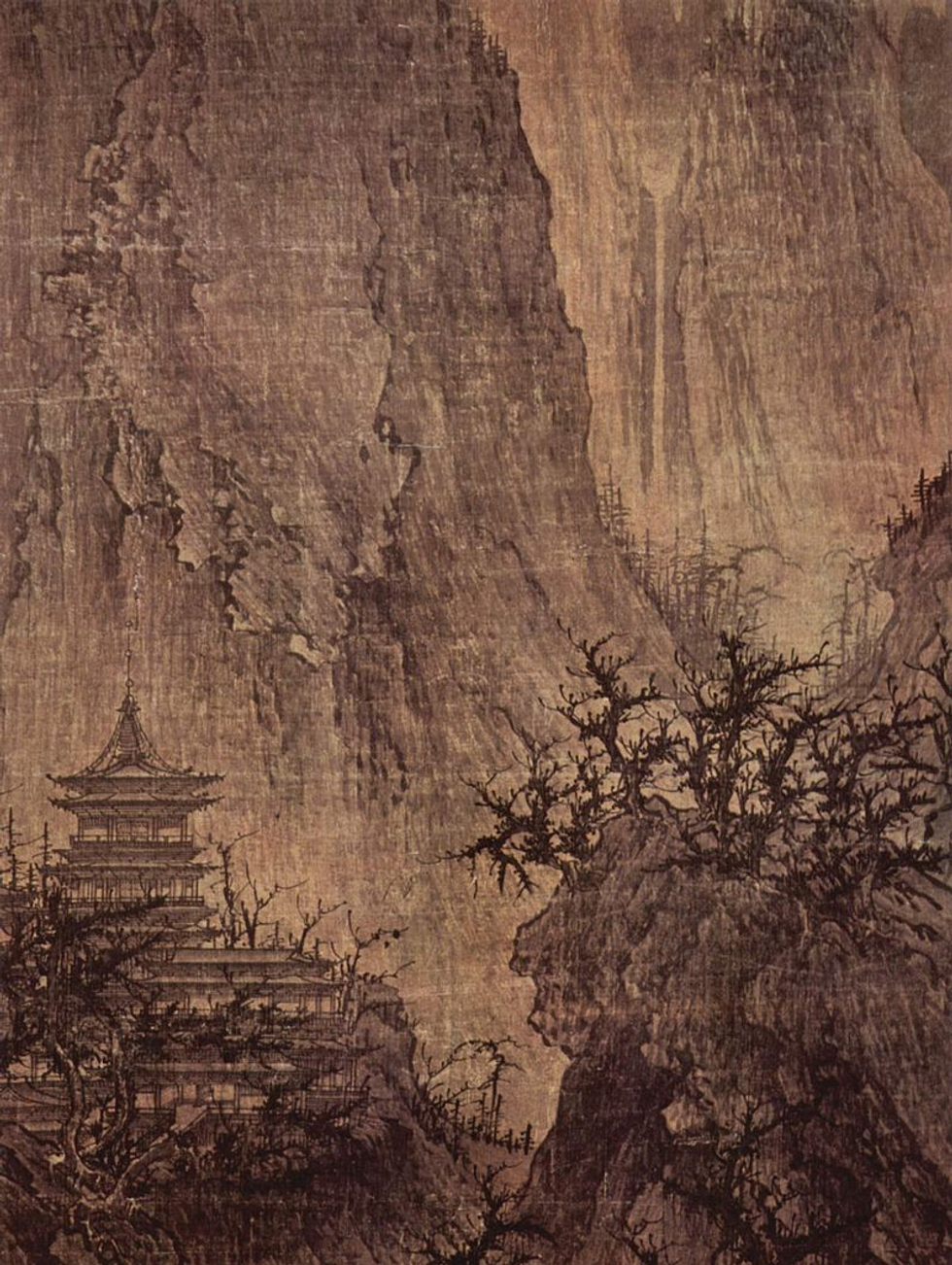 Founder of Mohism, an ancient school of logic and scientific thought. It stood opposed to both Taoist metaphysics and Confucian dedication to ritual. Portions of his thought were eventually absorbed into both Legalism and Confucianism. He has the distinction of being the world's first consequentialist ethical philosopher.
"Whoever criticizes others must have something to replace them. Criticism without suggestion is like trying to stop flood with flood and put out fire with fire. It will surely be without worth."
4. Shang Yang 390–338 BCE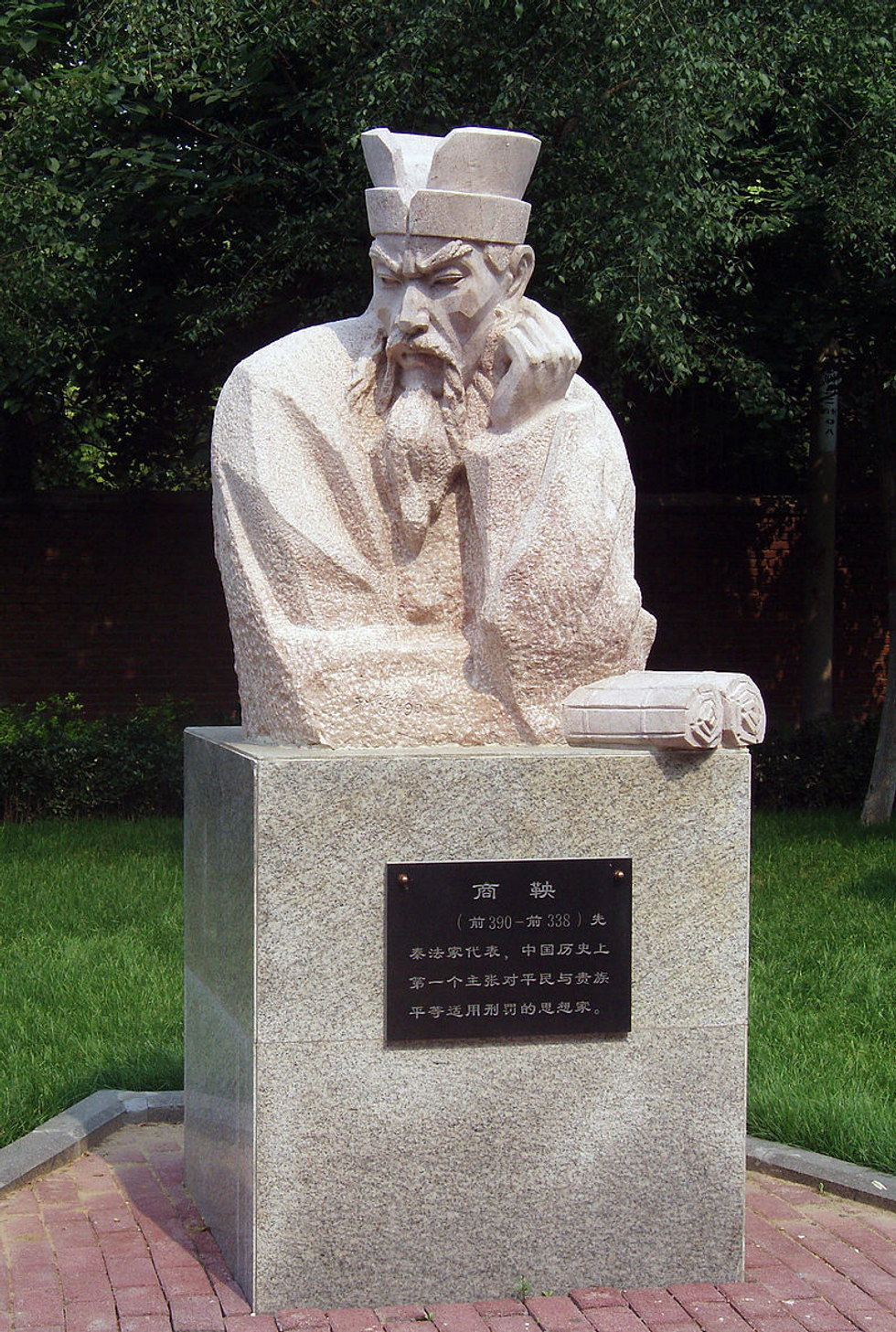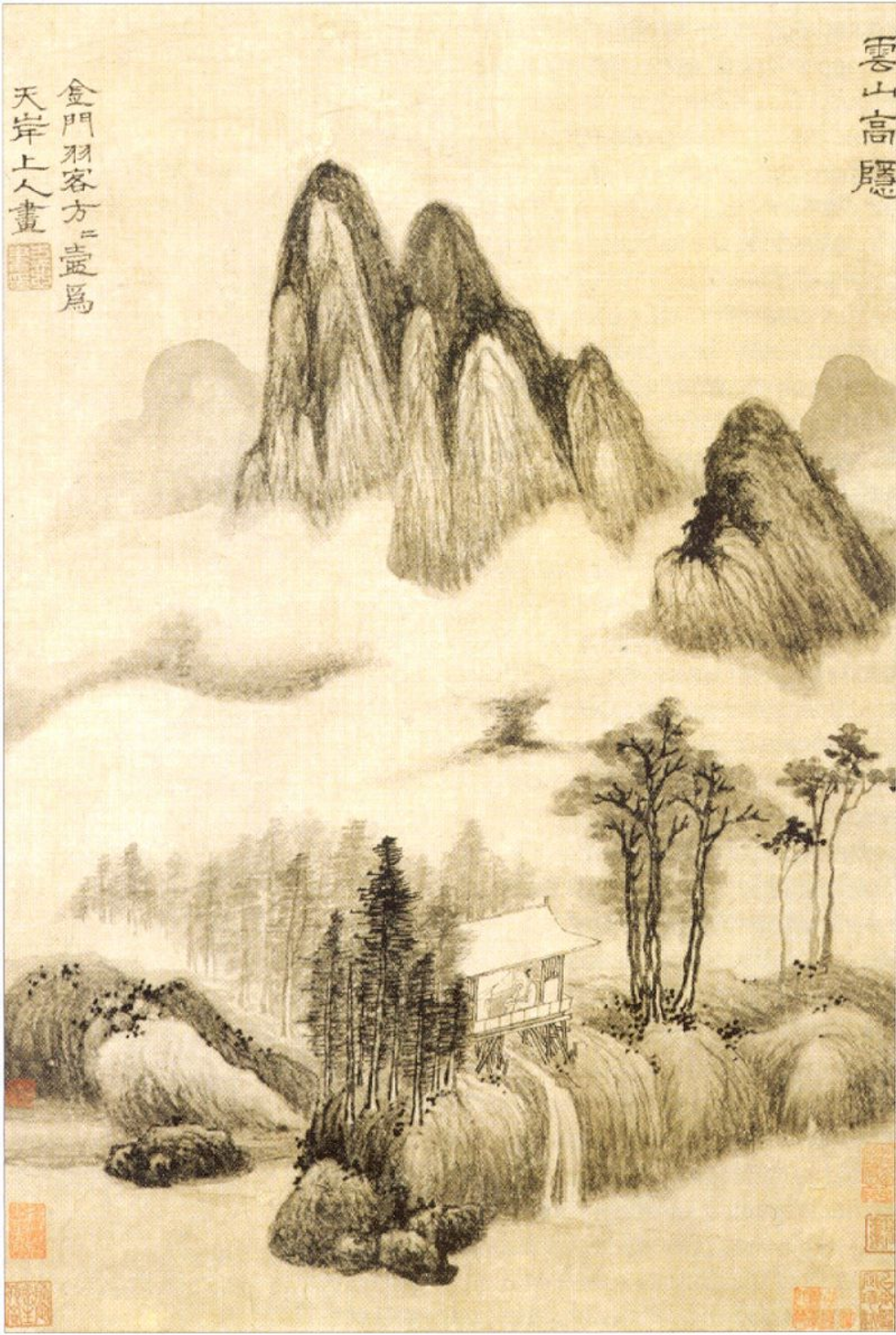 Statesman, architect of the Qin State, political theorist, and founder of the school of Legalism; a philosophy that ignores morality and the ideal society in favor of a pure interest in how the law can be carried out for the sake of stability. After enacting his changes to the Qin state and overseeing its rapid increase in power, he was assassinated by Qin nobles whose power he was jeopardizing with his commitments to meritocracy and centralization.
"The reality of human beings is that they have things they love and things they hate; therefore they can be governed."
5. Mencius (372-289 BCE)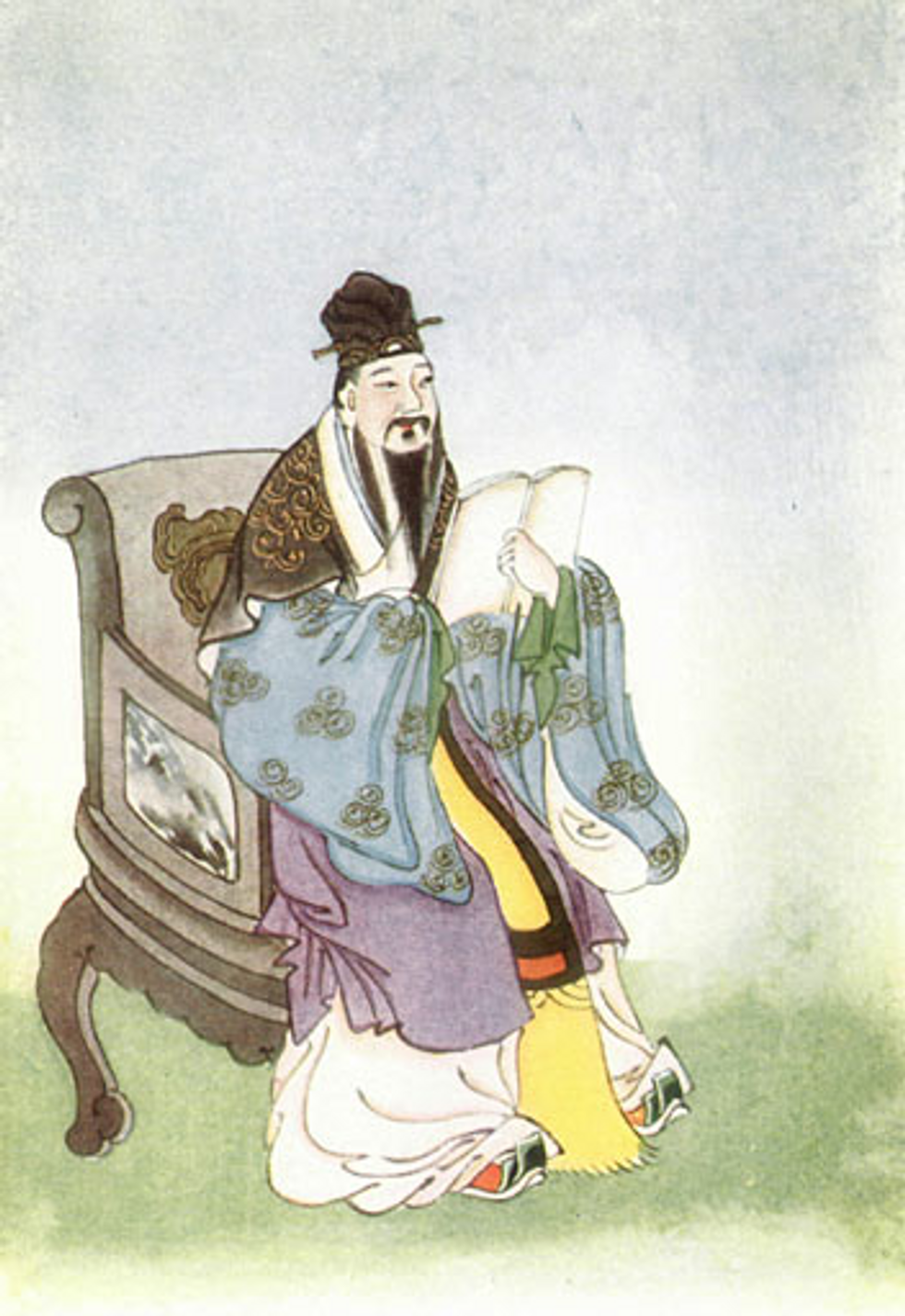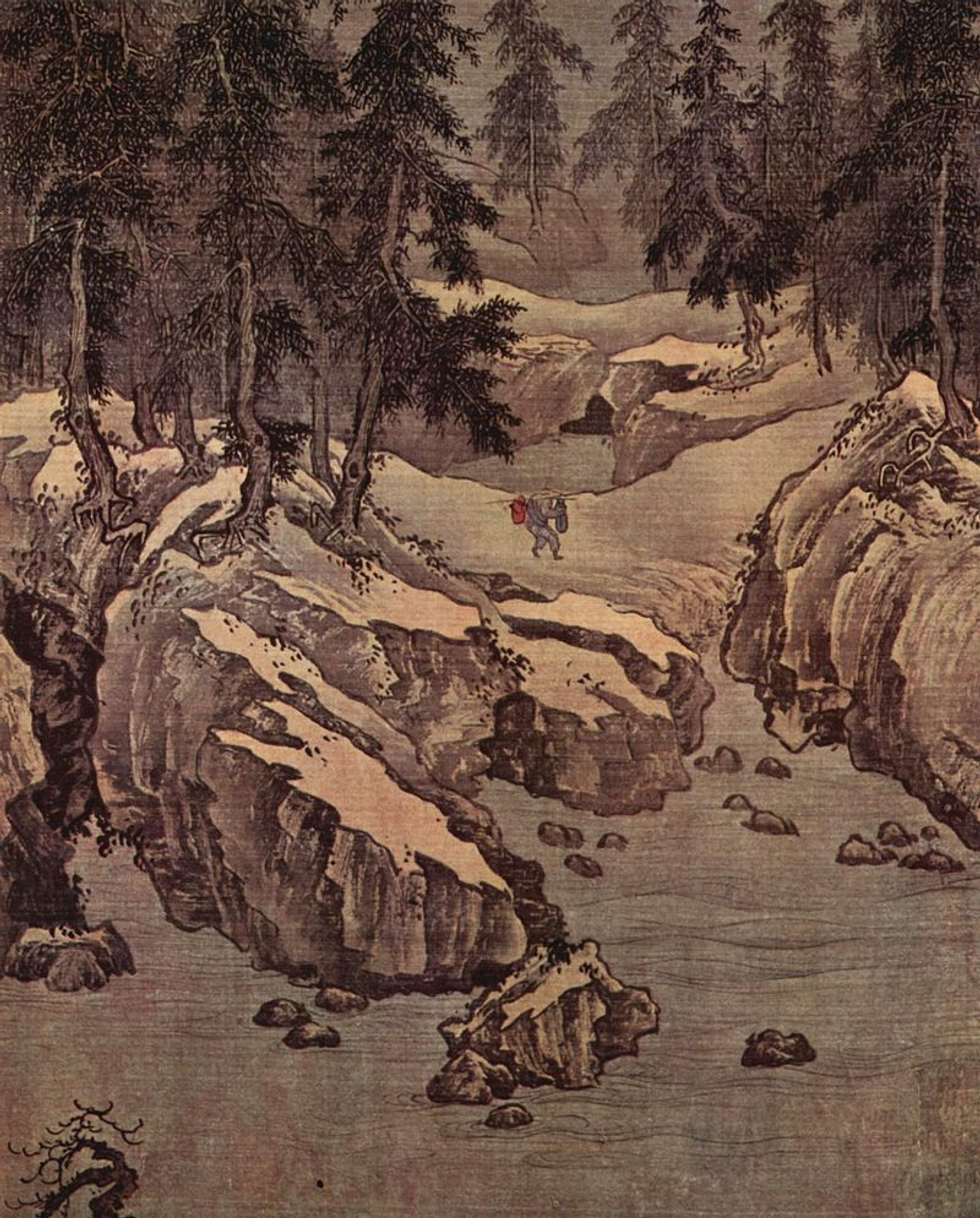 The most famous Confucian thinker after Confucius himself. He expanded on ideas not yet developed in Confucianism, such as the basic goodness of human nature, and was better able to convince the nobility of the wisdom of his thinking than Confucius was. He proposed an early version of the social contract legitimizing revolution against poor leaders. His chief work, The Mencius, is regarded as a key work in Neo-Confucian thought.  
"He who exerts his mind to the utmost knows his nature."
6. Zhang Heng (78–139 CE)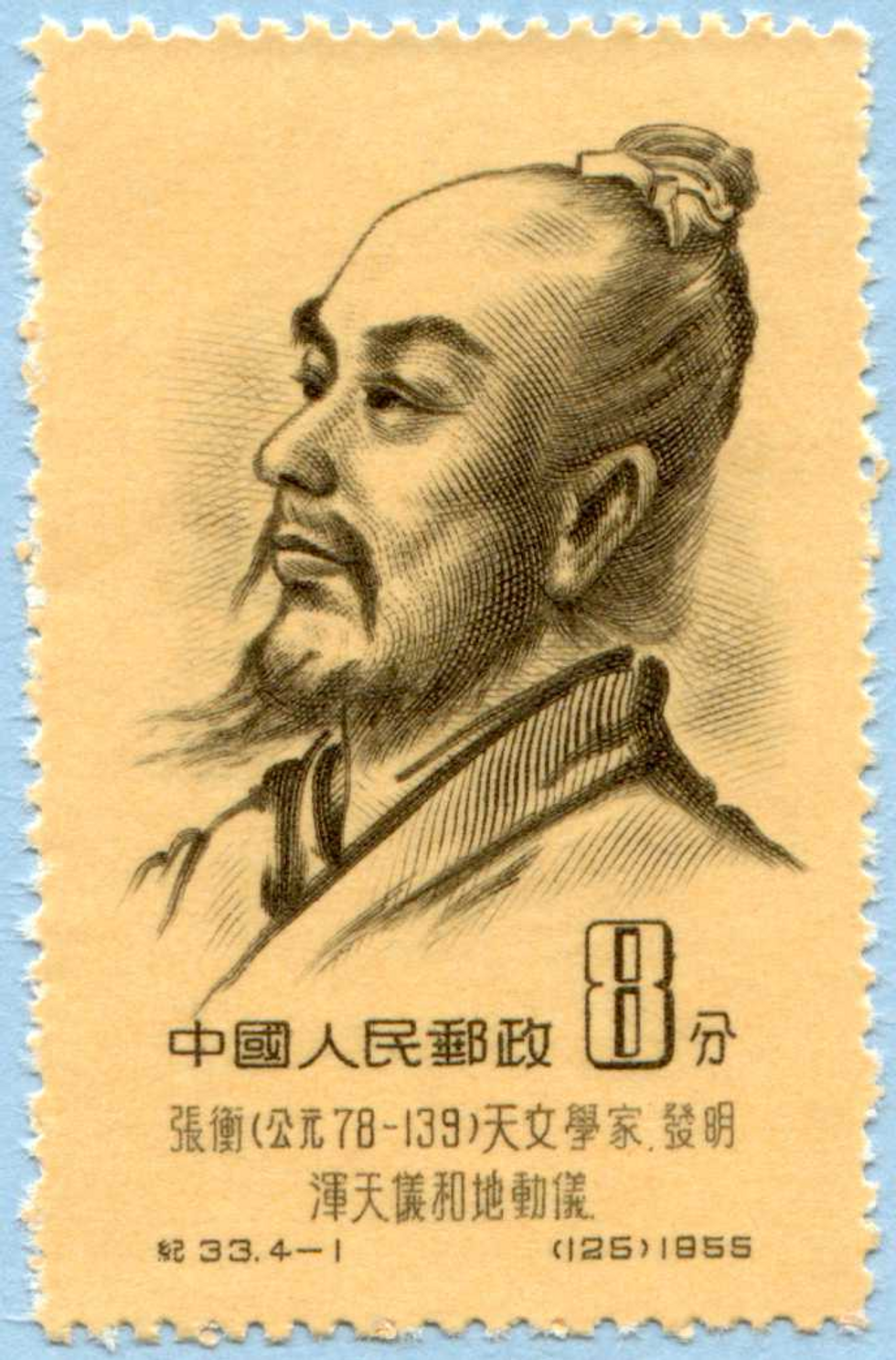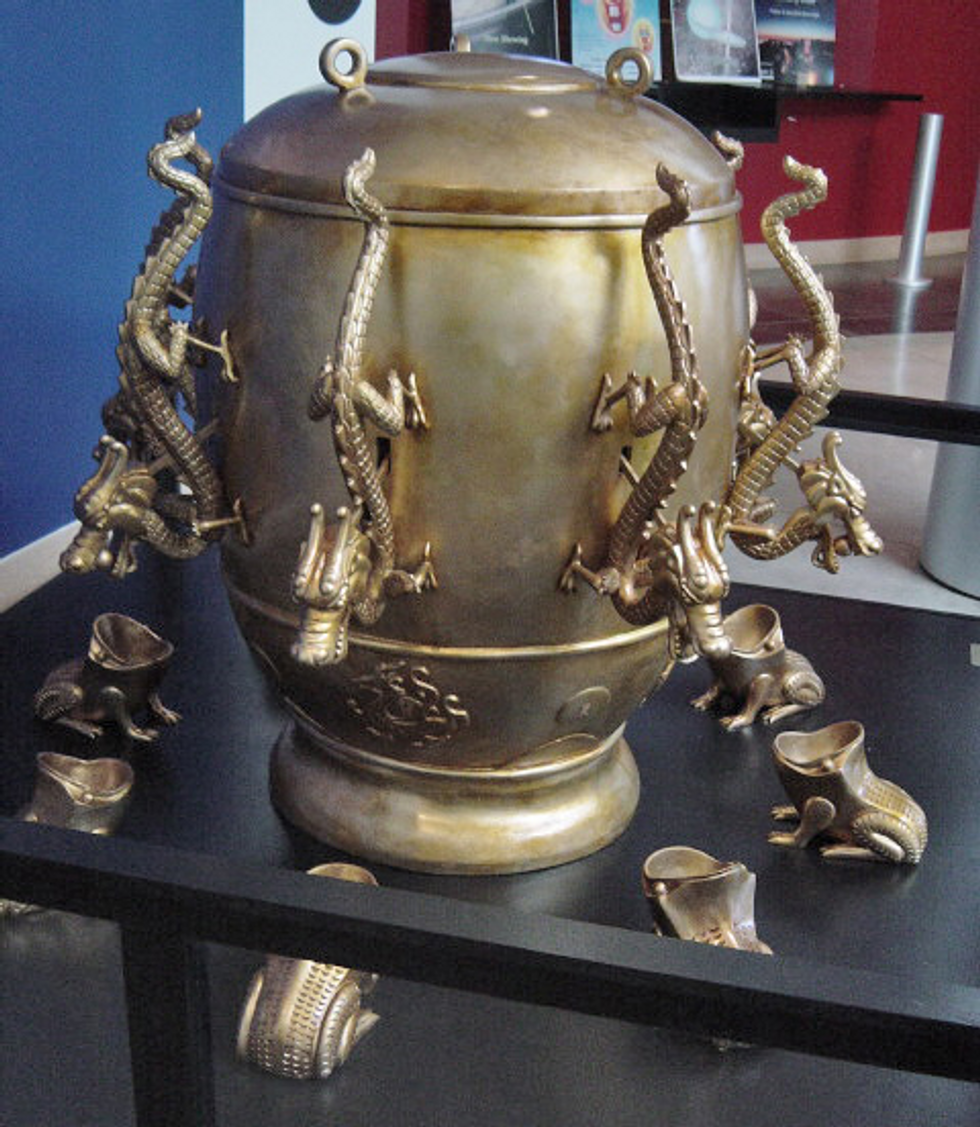 Polymath in the employ of the Han Dynasty. Inventor of the seismometer (a copy of which is shown above), a south pointing compass, the odometer, and a water powered model of the cosmos. Presented a more accurate, and defensible, value for pi than the Chinese had before. His astronomical observations lead to the documentation of 2,500 stars.
"The Sun is like fire and the Moon like water. The fire gives out light and the water reflects it. Thus the moon's brightness is produced from the radiance of the Sun, and the Moon's darkness is due to the sun being obstructed."
7. Huineng 638–713 CE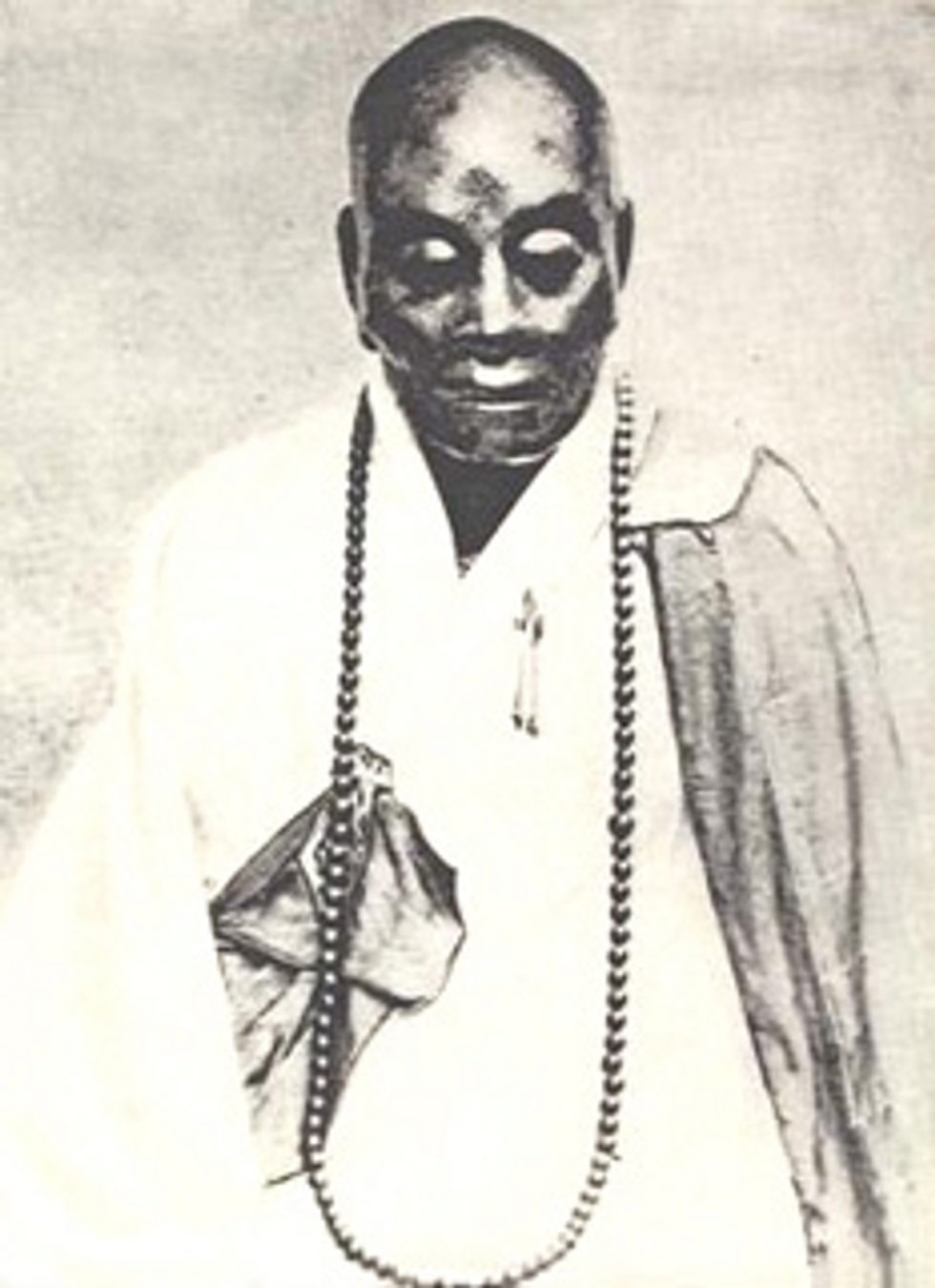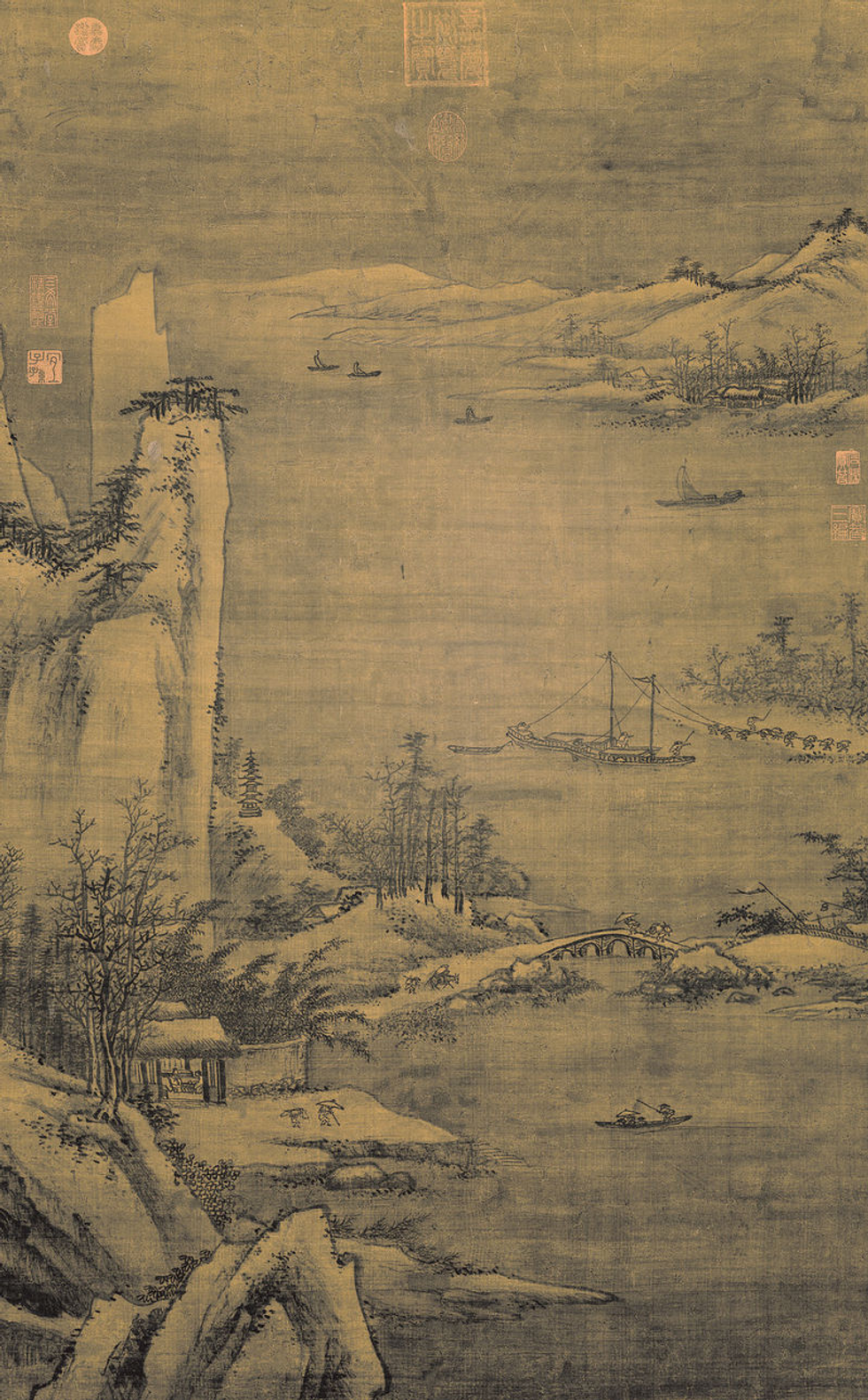 The sixth and final patriarch of Chan Buddhism. While never literate, he was the author of the Platform Sutra, the only sutra composed by a Chinese Buddhist. His students would go on to form several schools of what is now Chan and Zen Buddhism. All modern schools of Zen trace their lineage to him, and owe a debt to his ideas on enlightenment,practice, and "without-thinking". The above photograph is of his mummy.
"One flash of wisdom destroys ten thousand years of ignorance."
8. Zhu Xi 1130–1200 CE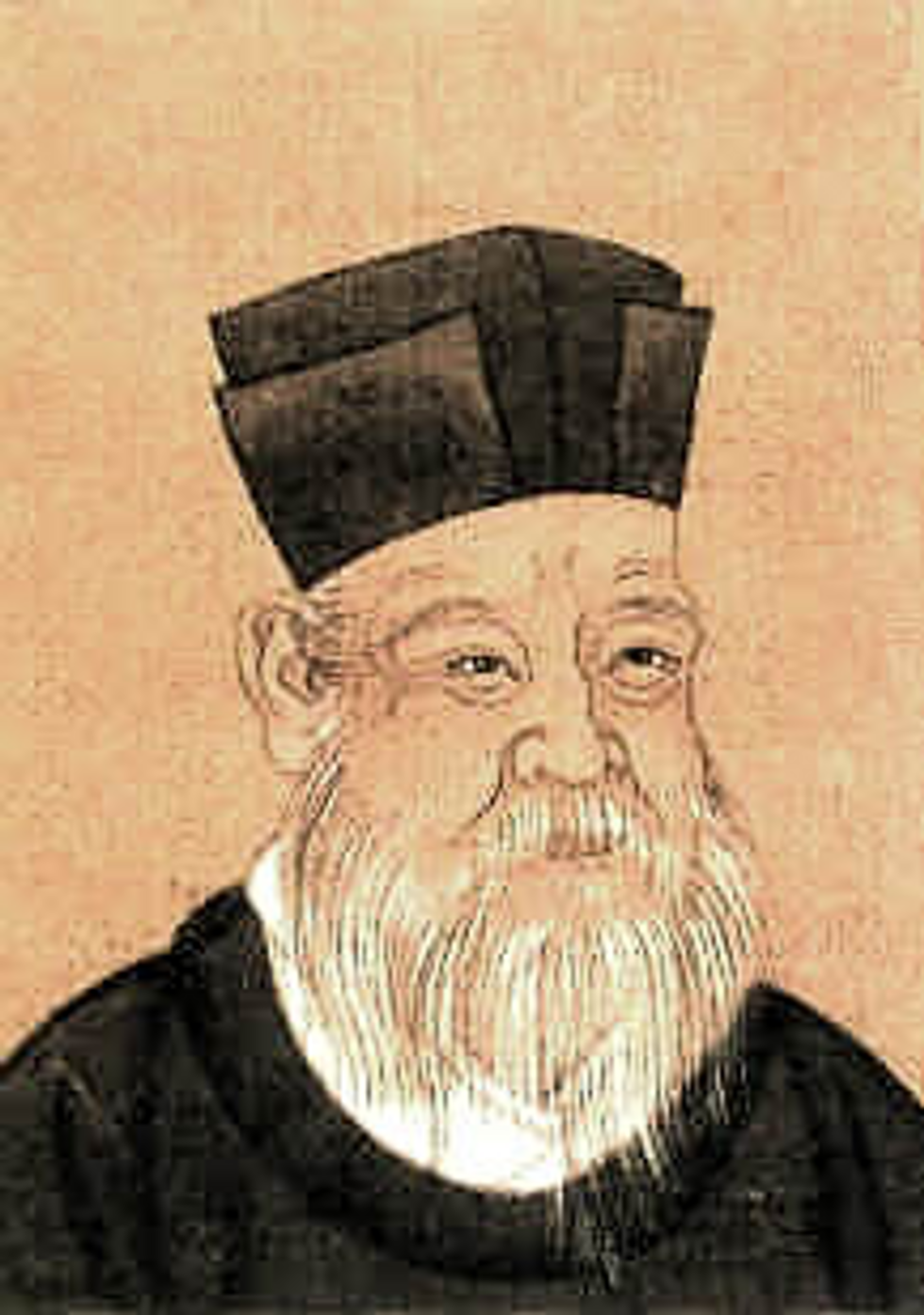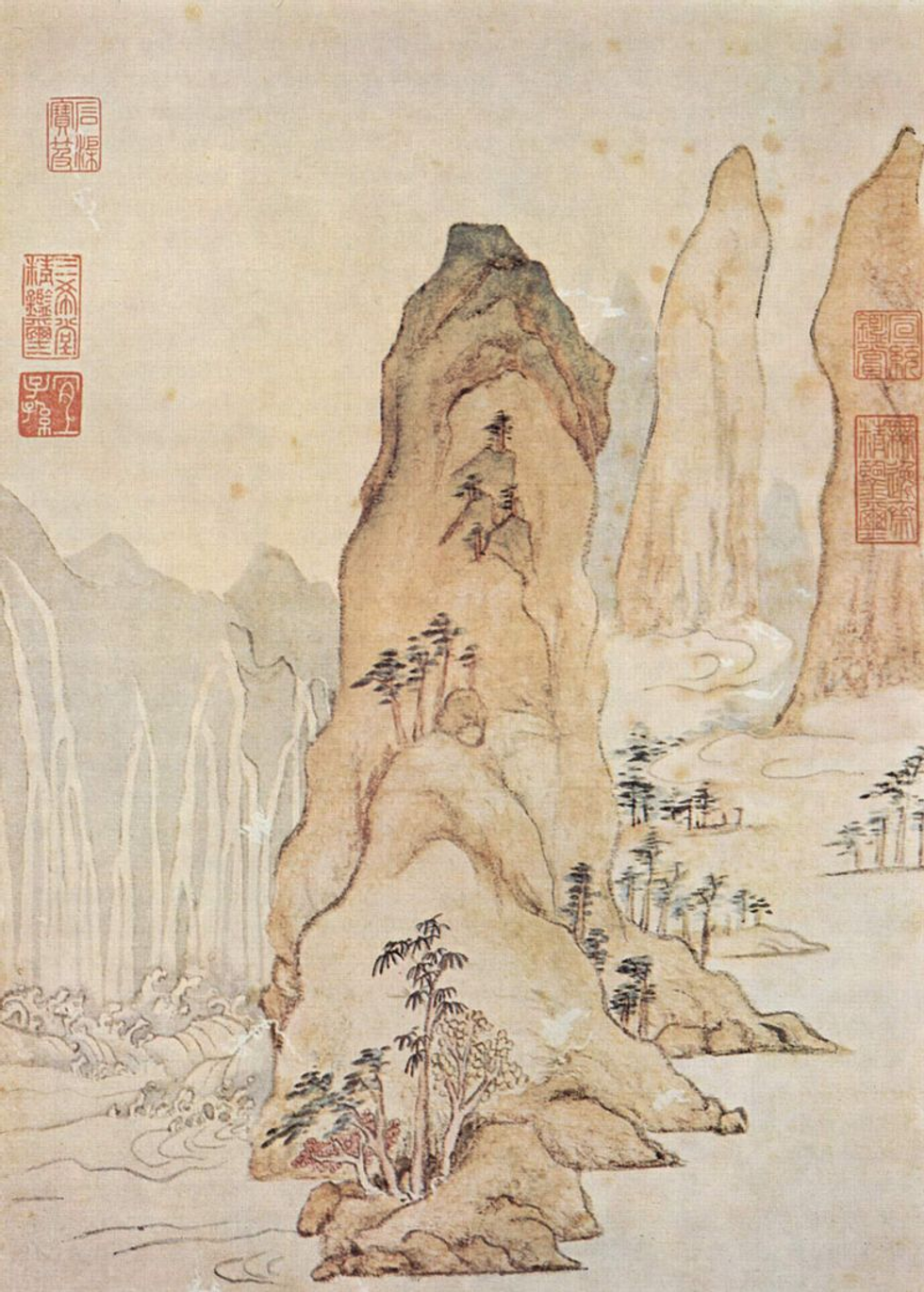 One of the principle founders of Neo-Confucianism, which blended traditional Confucian ideas with Buddhist and Taoist influences. He paid less attention to the source material for Confucius, and more attention to the Four Books written by Confucius' and his disciples; which became the new canon. His commentaries on Confucius were the official basis for imperial exams for six hundred years. He was also a noted calligrapher.
"If only to know but not to act, it is tantamount to ignorance."
9. Mao Zedong 1893-1976 CE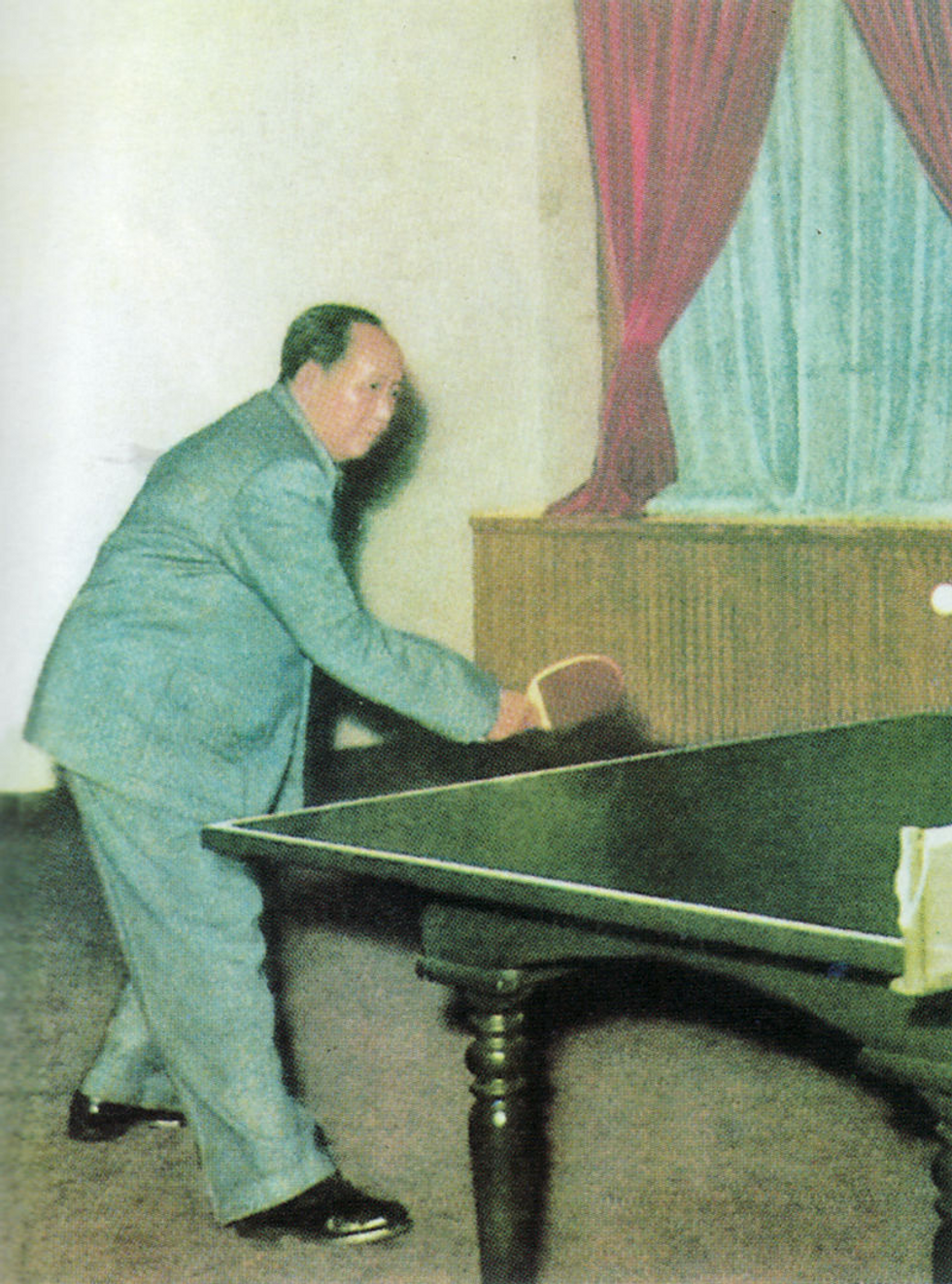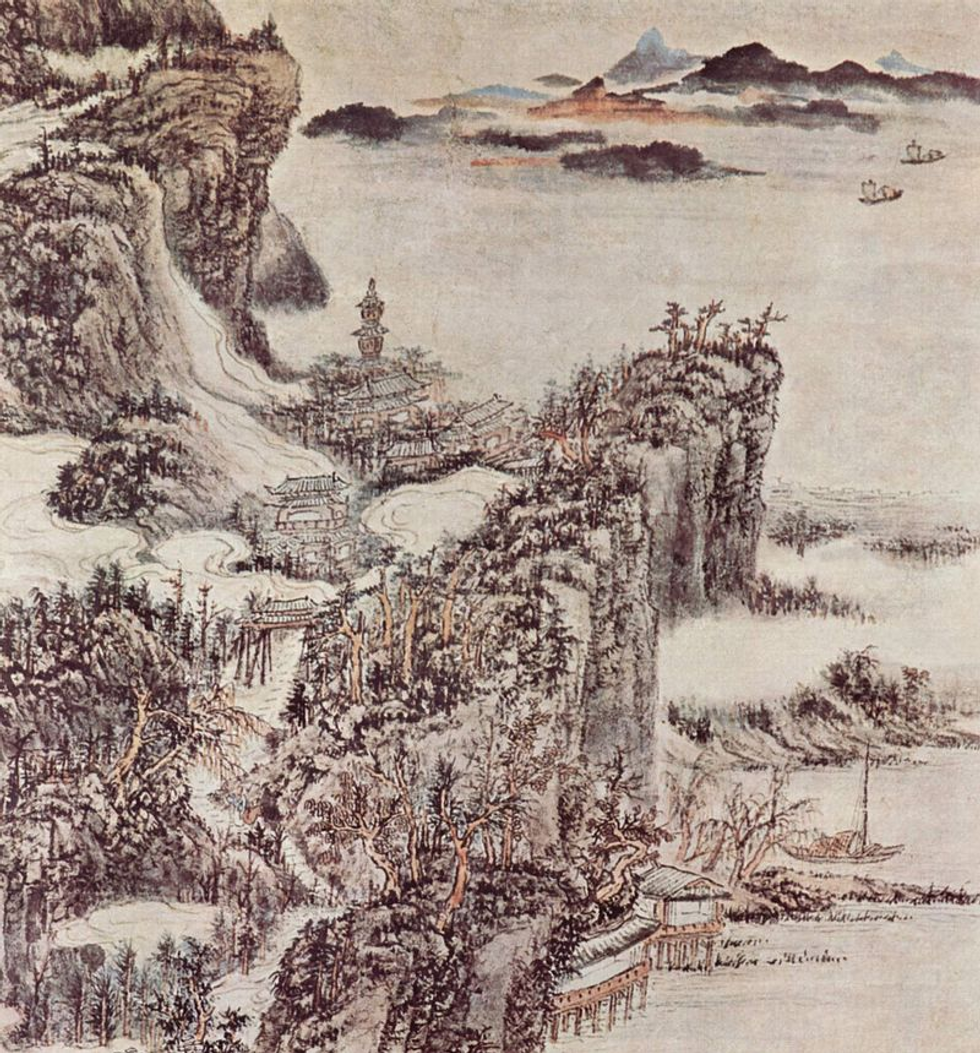 Leader of the Communist Party of China and Chairman of the People's Republic. He was the author of the most published book of all time, a collection of his quotations. His philosophy, known as Maoism, expanded on Marxist-Leninist ideas to make them more applicable to a semi-feudal, semi-colonial, agricultural society. He is revered as a God by many people today.   
"A revolution is not a dinner party, or writing an essay, or painting a picture, or doing embroidery. It cannot be so refined, so leisurely and gentle, so temperate, kind, courteous, restrained and magnanimous."
10. Deng Xiaoping 1904-1997 CE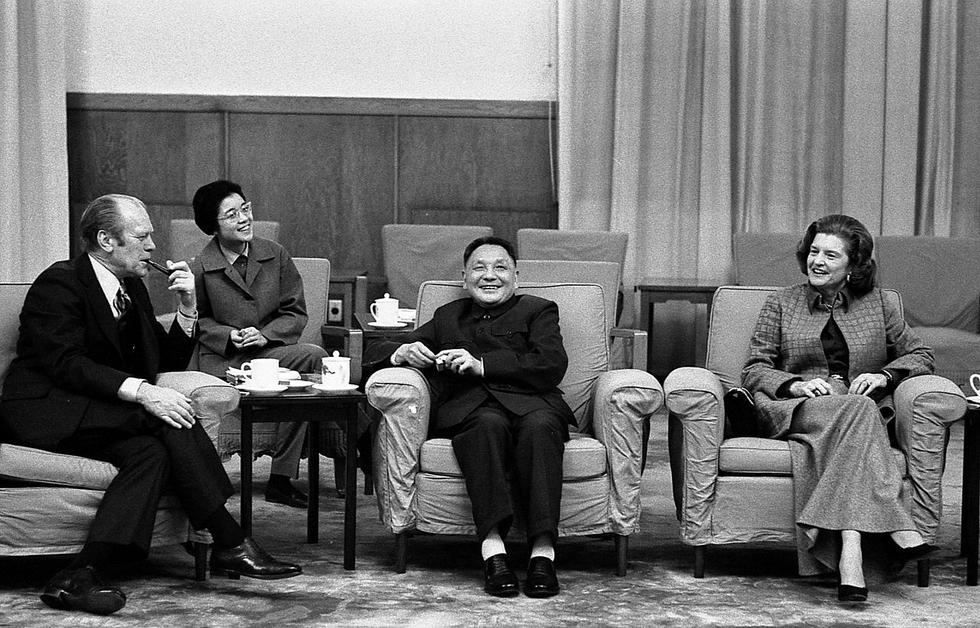 A successor to Mao, and the mind behind the system known as "Deng Xiaoping Theory". His chief contributions to Chinese Communism include the idea of "Two systems, one Country", "Socialism with Chinese Characteristics" and the opening up policies enacted in the late 1970's. He is often credited with jump starting China's modern, meteoric, economic growth.
"A basic contradiction between socialism and the market economy does not exist."