Three scientists examine three dimensions of psychopathy: neurological, social, and criminal.
How are the brains of psychopaths wired differently? In this video, psychologist Kevin Dutton, neuroscientist (and psychopath himself) James Fallon, and professor of psychiatry Michael Stone take the wiring apart.
In neurotypical people, the amygdala and the orbitofrontal cortex inhibit one another to allow for reasonable, moral decision-making. Psychopaths don't have that mechanism.
Up to 80% of who a psychopath will turn out to be is down to environment. Intelligence, natural aggressiveness, and your family and friends determine whether a psychopath will grow up to make a killing or just "make a killing in the market," as a famous headline once said.
Psychopathy and sadism play a prominent role among those who choose to take it up.
The dangers of becoming the target of an internet troll are worrying. Besides the uncomfortable aspects one might shake off, internet trolls spread spurious accusations, ruin reputations, and have even caused cases of suicide. It's important to understand the phenomenon of trolling and those who perpetrate it, as some research suggests it may be more pervasive and cause longer lasting damage than traditional antisocial behaviors.  
Surprisingly, little research has gone into the phenomenon. Trolling and cyber bullying are somewhat related. Trolls glorify in their own worldview. As such, they bait others of different bends on social media in order to mock and abuse them. They're motivated by a need for attention, by boredom, by a flash of excitement due to causing others pain, or by exacting revenge. 
With trolling, the attack must captivate an audience, whereas with cyber bullying it may not be required. Without the shock and attention of others, trolls quickly get bored and move on to the next platform to begin baiting other unsuspecting victims.
One facet of social media that's given space for trolls to thrive is the "online disinhibiton effect." This is the idea that one can remain anonymous online and so not experience any of the negative social impacts that similar face-to-face encounters elicit. Though psychologists have done a good job at explaining the forces which gave birth to the troll, they don't really know who these people are and what drives them.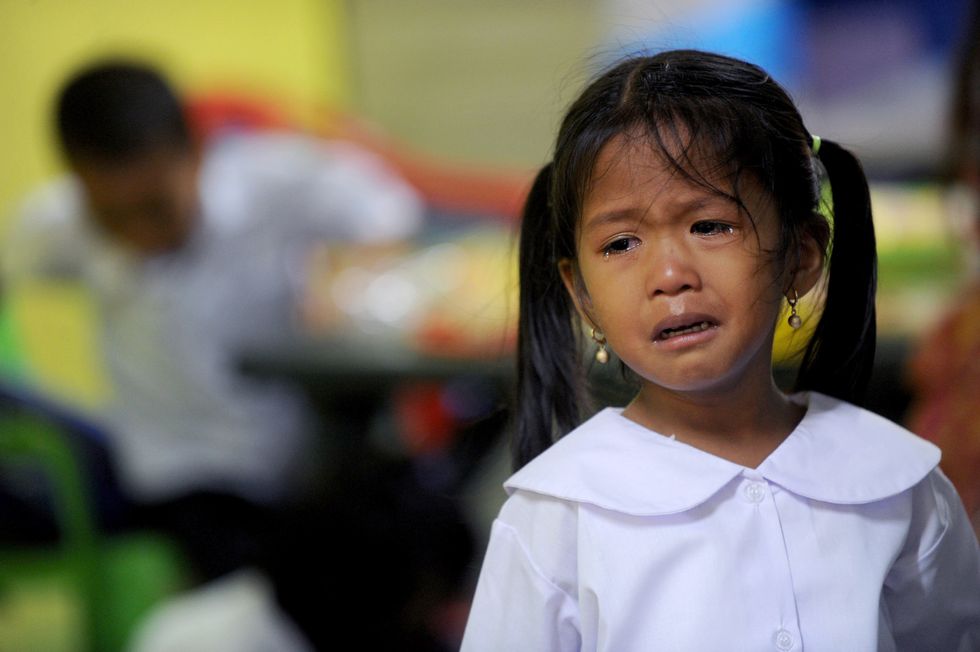 Bullying on and offline is often perpetrated by those with similar personality traits. Getty Images.
Two Australian researchers, in a study recently published in the journal Personality and Individual Differences, now give us fresh insight into this disturbing trend. These psychologists set out to describe the personality profile of your average, internet troll.
Natalie Sest and Evita March at Federation University in Australia conducted the study. They developed an online questionnaire out of a number of other psychological metrics. It quantified their personality traits and what kind of behaviors they displayed online. First, researchers looked at the Global Assessment of Internet Trolling (GAIT). This was originally a four question assessment. Sest and March added four more items, and now suggest that the original may not be sufficient.
Items included statements like, "Although some people think my posts/comments are offensive, I think they are funny." Respondents answer somewhere along a five point scale, where 1 = Strongly Disagree and 5 = Strongly Agree. Sadism was measured through the Short Sadistic Impulse Scale. Qualifying statements included, "Payback needs to be quick and nasty" and "People would enjoy hurting others if they gave it a go." Respondents answered using the same five-point scale.
Lastly, empathy was measured using the Empathy Quotient. This test includes a four-point scale, where 1 = Strongly Disagree and 4 = Strongly Agree. Items include, "I am good at predicting how someone will feel," and "I get upset if I see people suffering on news programs." It also evaluates social skills with items like, "I find it hard to know what to do in a social situation."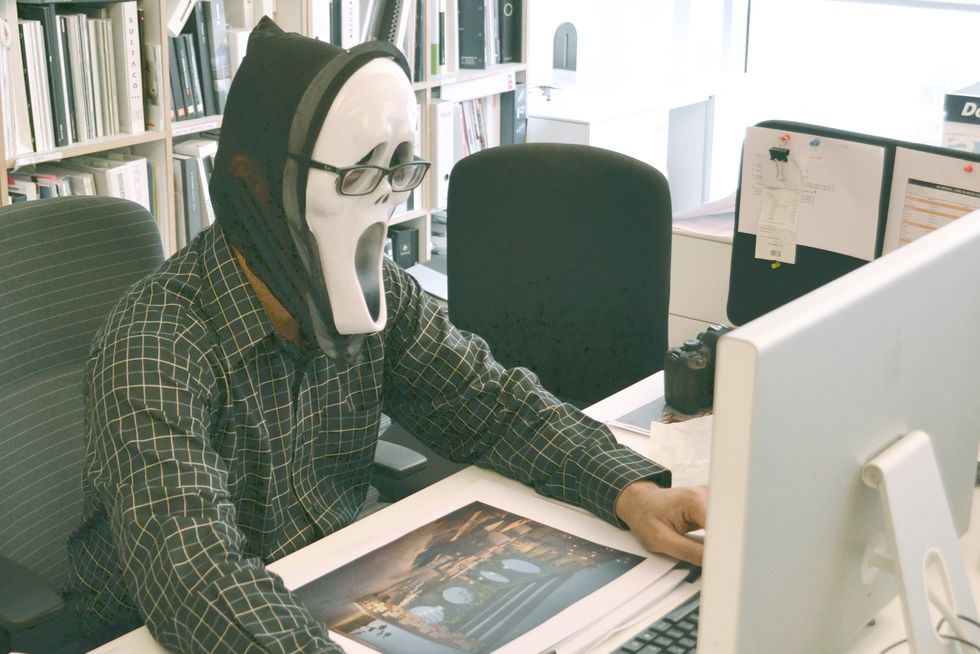 Many trolls have poor social skills and act out as a form of revenge. Pexels.
415 participants took the assessment. 36% were men and 63% women. Their average age was 23. What they found was that men were far more likely to become trolls. They had higher levels of psychopathy and sadism, which is what ultimately predicted trolling. Trolls aren't necessarily devoid of empathy. Instead, they have high levels of cognitive empathy, or understanding the emotions of others, but far less affective empathy, or internalizing those emotions, sort of feeling them for yourself.
Their psychopathic tendencies tended to outweigh total empathy. Trolls usually had poor social skills, too. Rather than act as an outlet for pent-up frustration, researchers found that trolling actually ended in negative psychological outcomes for the troll, even though they were the perpetrator.
Researchers wrote that, "Trolls employ an empathic strategy of predicting and recognizing the emotional suffering of their victims, while abstaining from the experience of these negative emotions. Thus, trolls appear to be master manipulators of both cyber-settings and their victims' emotions."
Could an online reputation system curb trolling? To learn more, click here: 
The psychopath gene can be expressed in one of two ways. Here's what stopped James Fallon's psychopathy from becoming destructive.
"I'm a very lucky psychopath," says neuroscientist James Fallon, who discovered he had borderline psychopathy while using his own brain scans in a double-blind study. Upon reflection it made a lot of sense, and now Fallon understands that it was his mother's good intuition in his developmental stage that set the course for how his psychopathy would be expressed as an adult. Good parenting and family connections can be the difference between an anti-social and a pro-social psychopath, and being kind to kids—in your family or in your neighborhood—who are struggling might just save the world from someone on the wrong side of psychopathy.
They have the same feelings as normal people. It's how they make decisions that's different. 
Still from showtime series Dexter.
Utter the word psychopath and immediately ideas of a sadistic serial killer with a penchant for blood comes to mind. Would it surprise you to know that you may interact with one every day? In fact, psychologists have noted that some of the top CEOs and others who hold lofty positions, and even many regular people who do not, have this condition. You may know, love, or even be a psychopath and not even know it. The important thing here is to define what a psychopath is.
The traditional definition is someone who cannot empathize with others, and so does not feel shame or regret for negative actions towards them. Fans of the TV series Dexter recognize this as the internal struggle of the main character. Their inability to understand the emotions of others makes them antisocial, which could cause the psychopath to become more of a threat in the boardroom, on the sports field, or in a dark alley, to others.
But now a new study is altering the definition entirely. Harvard associate psychology professor Joshua Buckhotlz was its co-author. He and Arielle Baskin-Sommers of Yale University found that psychopaths aren't immune to empathy. Many do in fact feel regret when they hurt others.
What they cannot do is predict the outcomes of their choices or behavior. They somehow aren't in tune with social norms, those rules that keep the peace and act as a social glue, thereby maintaining the social order. It is this inability to predict outcomes that may lead to them to poor choices, viewed as improper or even ghastly by others.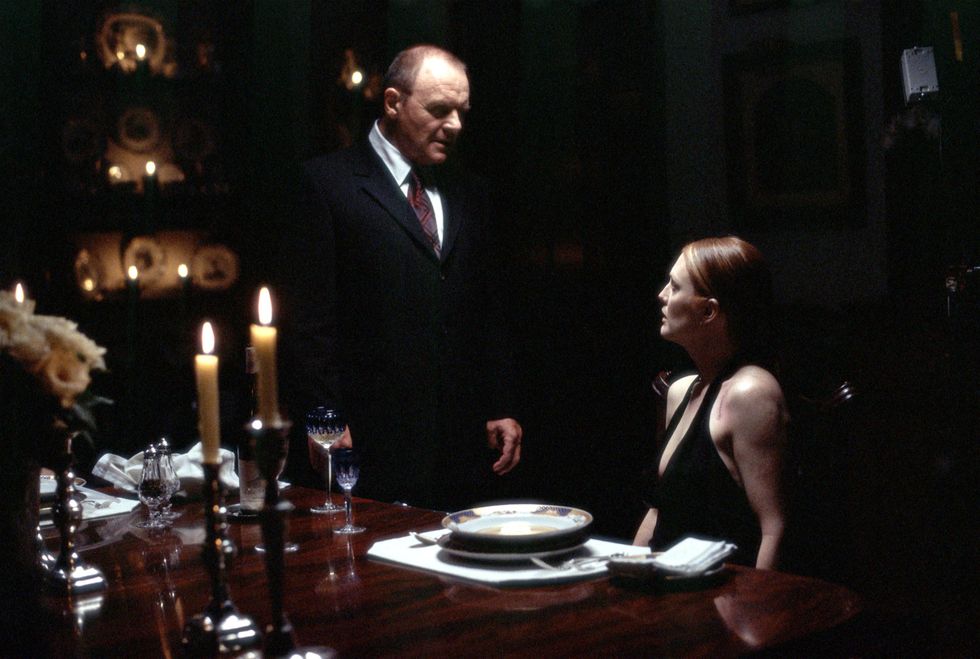 Some psychopaths may have their heart in the right place. But they can't recognize when they've crossed the line.
Researchers recruited a number of incarcerated persons, some who were deemed psychopaths and others who were not, and had them play a game based on economics. A metric called prospective regret sensitivity was used to measure each participant's level of regret, based on decisions they had made during the game. Psychopaths were seen as making riskier moves, but had difficulty evaluating whether or not they would regret them afterward.
Though we think of it as one emotion, Buckholtz claims that regret is actually a two-part process. The first part is retrospective regret. This is the kind we ruminate over, from the past. We think about a painful experience and wish we had made a better choice. From there, we can vow to take a different path in the future.
The second is prospective regret, which is when we take information from the environment and make predictions on what will happen, and whether or not we will regret our choice. Buckhotlz and Baskin-Sommers showed that it was an inability to make decisions based on values and understand the probable outcome, and its impact on others that defines a psychopath. "It's almost like a blindness to future regret," Buckhotlz said. Though in the aftermath they feel remorse, they can't see it coming.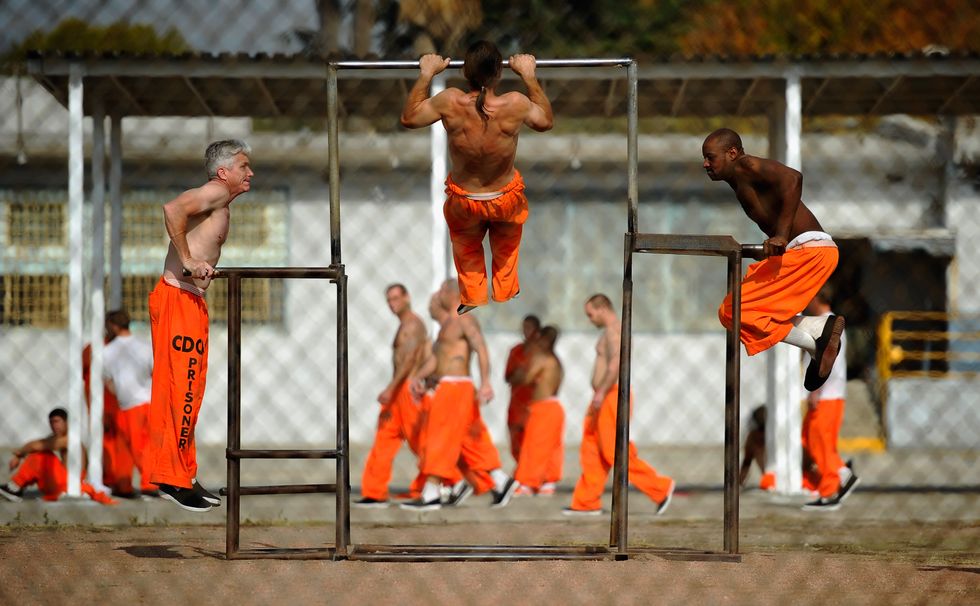 A large number of the incarcerated have psychopathic tendencies. This study may lead to retraining them to avoid poor decision making.
"Contrary to what you would expect based on these basic emotional-deficit models, their emotional responses to regret didn't predict incarceration." Buckhotlz said. Yet, "We know psychopathy is one of the biggest predictors of criminal behavior." Being able to train individuals to recognize signs of future regret could be a way to make a more compassionate psychopath, and one that might stay away from trouble, and incarceration.
Though we know much about the condition, we know very little about how psychopaths make decisions, researchers said. Psychologists have mostly delved into how their emotions work and what emotional experiences they have. But how they use that information and other signals from the environment to make decisions, has heretofore, never been studied. According to Buckhotlz, "Getting better insight into why psychopaths make such terrible choices, I think, is going to be very important for the next generation of psychopathy research."
Baskin-Sommers added further insight saying, "These findings highlight that psychopathic individuals are not simply incapable of regret [or other emotions], but that there is a more nuanced dysfunction that gets in the way of their adaptive functioning." Understanding this can help psychologists develop better methods for predicting psychopathic behavior and perhaps even train such individuals to recognize clues and steer clear of pitfalls, thus making better life decisions.
Think you might have psychopathic tendencies? Click here to find out:
A new study makes a surprising finding on the intelligence of psychopaths, often portrayed as evil geniuses in popular culture.
We tend to think of psychopaths as dangerous, antisocial, lacking in key human emotions like empathy or remorse. Psychopaths can be obsessed evil tyrants like Hitler or cunning and monstrous like the fictional Hannibal Lecter. Now a new study casts a surprising look at psychopaths, finding that whatever qualities they might have, high intelligence is not one of them. In fact, psychopaths were found to be less intelligent than average people.
Scientifically, to be classified as having the personality disorder of psychopathy, a person would need to achieve a corresponding score on a test of psychopathic traits like aggression, inflated sense of self-importance and dishonesty. Around 1 percent of the population would fall into this category.
"Not all psychopaths will break the law or hurt someone, but the odds of them doing so are higher," explained Brian Boutwell of St. Louis University in Missouri, who led the study.
One reason that spurred his research was the prevalence of the popular culture version of a psychopath, referred by psychologists as the "Hannibal Lecter myth." But that kind of Hollywoodized psychopath did not sit well with observed facts.
"Psychopaths are impulsive, have run-ins with the law and often get themselves hurt," said Boutwell. "That led me to think they're not overly intelligent."
Boutwell and his team conducted a meta-analysis of 187 previous studies on the relationship between psychopathy and intelligence, involving over 9,000 participants, some in prison and others in successful careers. The researchers found that psychopaths scored lower on intelligence tests. A surprising result, according to Boutwell.
"The results of the current meta-analysis produced a small, but significant effect size suggesting that individuals who score higher on measures of psychopathic traits tend to score lower on measures of IQ," the researchers wrote in the paper.
The researchers hope that their finding will contribute to our understanding psychopathy, currently an untreatable condition.
"Psychopathy isn't amenable to psychotherapies," pointed out Boutwell. "As we better understand psychopathy, we should be better able to develop treatment and rehabilitation for psychopaths."
Further research might also change how psychopaths are treated by the criminal justice system.
"If they have low intelligence, you could say that they are likely to offend again, or you could say that if they have cognitive difficulties, a lengthier prison sentence is not going to help them," said Boutwell. "You could make the argument in either direction."
You can read the study here, currently in pre-print.
Cover photo: Anthony Hopkins playing Hannibal Lecter. © 1991 - MGM