A new report suggests Colorado's legalization of recreational marijuana might be reducing opioid deaths in the state.
David McNew - A budtender pours marijuana from a jar
One way for states to curb the opioid crisis might be to completely legalize another drug: marijuana.
According to a report set to run in November's edition of the American Journal of Public Health, the amount of opioid-related deaths dropped by 6.5 percent in Colorado during the two years following the legalization of recreational marijuana in 2014. 
"This reduction represents a reversal of the upward trend in opioid-related deaths in Colorado," the researchers wrote in the report. "Legalization of cannabis in Colorado was associated with short-term reductions in opioid-related deaths."
The researchers — from the University of North Texas, University of Florida and Emory University — analyzed opioid-related deaths in Colorado from the start of 2000 to the end of 2015. To determine whether it was recreational or medicinal marijuana that was potentially impacting opioid death rates, researchers compared data from Colorado with data from Nevada and Utah — states where only medicinal marijuana was legal during the time periods considered for the study.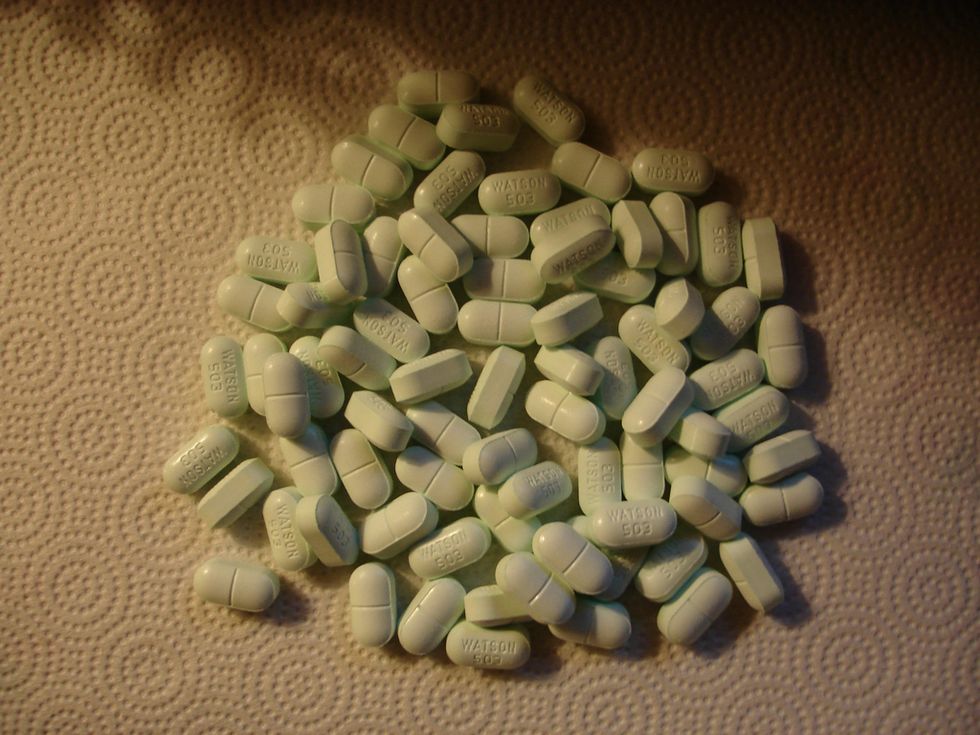 They also tried to account for changes in Colorado's prescription-drug-monitoring program, which in 2014 began requiring those prescribed opioids to sign up for, but necessarily use, the program.
While results showed a 6.5 percent reduction in opioid-related deaths — about one less death per month than in previous years — the researchers cautioned that further research is needed before drawing any strong conclusions.
"Although we found an apparent public health benefit in a reduction in opioid-related deaths following recreational cannabis legalization in Colorado, we note that expanded legalized cannabis use is also associated with significant potential harms," the authors wrote. "For policymakers to balance the potential beneficial and deleterious effects of these laws, researchers must continue to examine the full range of health effects in both clinic- and population-level research."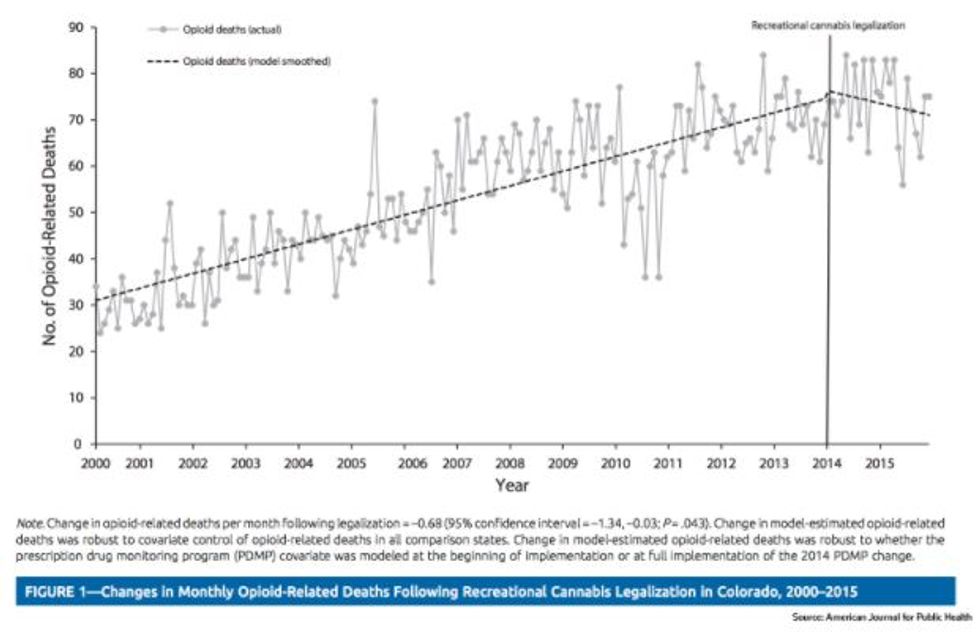 It's not the first study to look at the interaction between marijuana and opioids at the state level. A 2014 report showed that states that legalized medicinal marijuana had lower opioid-related deaths, and other research has shown that medicinal marijuana is effective at mitigating chronic pain. But the new report offers the first glimpse of how the accessibility of recreational marijuana might affect opioid abuse rates.
Still, some experts are wary of the conclusions people may draw.
"The whole thing is so convoluted, with so many different things going on in the marketplace," said Robert Valuck, professor at the University of Colorado-Denver's School of Pharmacy and Pharmaceutical Sciences and director at the Colorado Consortium for Prescription Drug Abuse Prevention, to the Denver Post. "It's virtually impossible to assign cause and effect or credit and blame to any one thing."
Valuck noted other factors in 2014 that could have contributed to the reduction: increased public education about the dangers of opioids, and "wider distribution of the overdose-reversing drug naloxone."
Another explanation for the downturn in opioid deaths is that people could be simply switching from one substance to another, namely heroin: deaths by heroin overdose doubled from 2011 to 2015, and the amount of heroin seized by police jumped by 1,562 percent during the same period.
The opioid crisis nationwide
The data on opioid-related deaths is startling. According to death rates released by National Center for Health Statistics, 59,520 people have died from opioids from September 2015 to September 2016. That's enough people to fill Chicago's Soldier Field, as the Washington Post notes. Opioid abuse kills about 100 people every day in the U.S., accounting for about six out of every 10 drug overdose deaths.
The future doesn't look any better. Most projections say opioid abuse will claim about 500,000 lives over the next decade, and that death rates won't begin to curb until at least 2020.
"It took us about 30 years to get into this mess," Valuck said to health news website STAT. "I don't think we're going to get out of it in two or three."
After consulting public health experts at 10 universities nationwide, STAT compiled a worst-case projection for opioid deaths over next decade that assumes doctors will continue freely prescribing the drugs.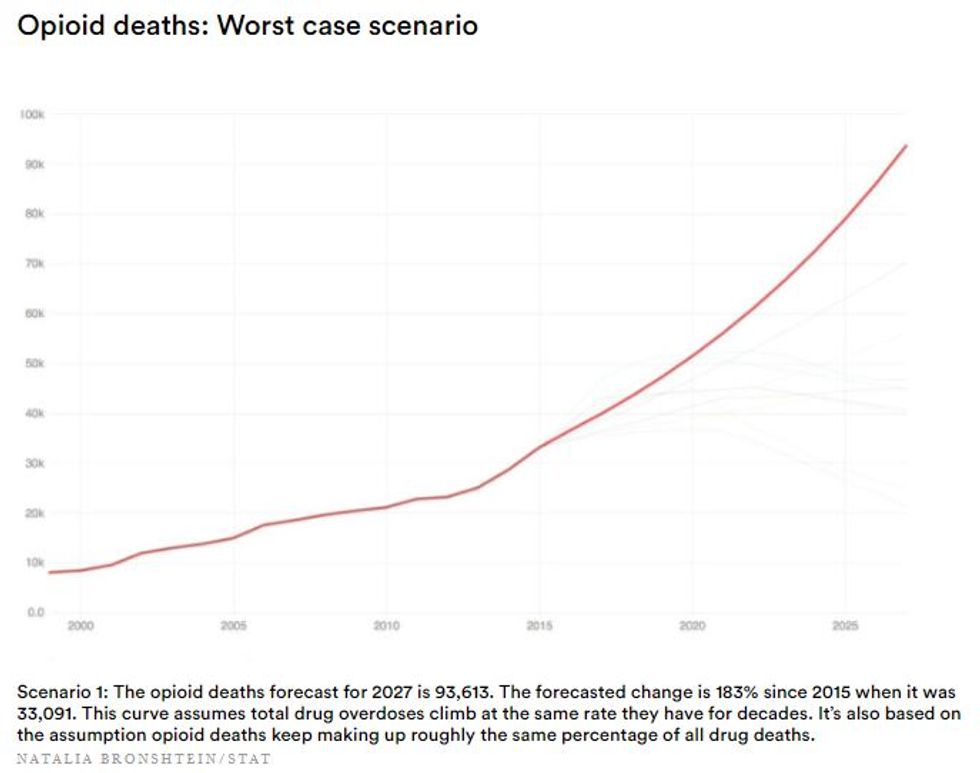 The publication also offered a best-case scenario, but cautioned that reaching those numbers "would require a major public investment in evidence-based treatment options and a concerted push among medical providers to control pain with non-narcotic therapies before trying prescription opioids."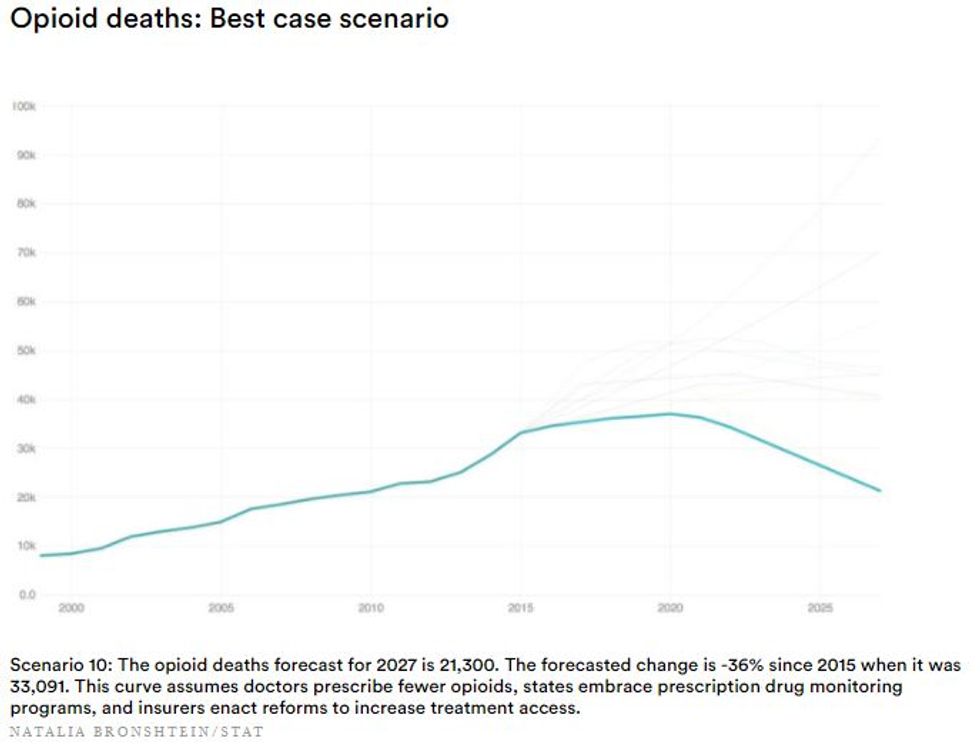 The recent report on Colorado may have stirred excitement, but most seem to agree that more evidence is needed before other states decide to legalize recreational marijuana for the purpose of reducing opioid abuse.
"Everybody wants the answer now because we want to know if this is a good idea or not," Valuck said to the Denver Post. "But the truth is we don't have the answer, and it's going to be a while until the jury comes back in."
Melvin Livingston, a co-author of the Colorado report, echoed that sentiment:
"Policy change shouldn't be based on the results from a single study of a single outcome."
Studies have shown that cannabidiol (CBD) can help with epilepsy, heart disease, diabetes, and even schizophrenia.
Medical marijuana advocate makes cannabis oil.
Cannabinoids are certain chemical compounds found only in cannabis. Delta-9 tetrahydrocannabinol is (THC) is the most commonly recognized. This is what gives users that telltale euphoric feeling. THC may also play a role, should medical marijuana continue to become mainstream, as a painkiller. In fact, one study found that those states that passed a medical marijuana law saw a drop in opioid painkiller-related deaths.
THC can ease nausea, while inducing sleep as well as appetite. This is why Marinol—whose active ingredient is THC, is prescribed to certain cancer patients undergoing chemotherapy. There is some indication that it may have anti-cancer properties. Far more studies will need to be conducted to tell whether or not this is so.  
Though THC itself may have some medical uses, this isn't the most exciting of the cannabinoids from a medical standpoint. Rather, cannabidiol (CBD) is the one advocates push for. It has no psychoactive properties, yet may have a number of clinical uses. Initially, interest grew across the US and the world in the wake of a CNN special. Children with rare but potentially deadly forms of epilepsy, such as Dravet syndrome, were seeing dramatic turnarounds after taking CBD oil.
The TV special centered on Charlotte Figi, a little girl who went from having up to 80 severe seizures per day to a mild one, once a month. Unfortunately, most of the data we have is anecdotal, due to restrictions and red tape which slows down research. In the US, marijuana is considered a schedule I narcotic under the Controlled Substances Act. This means it is among the most deadly substances on Earth, such as heroin and LSD, and has no medical uses. The FDA recently considered rescheduling marijuana, but failed to do so.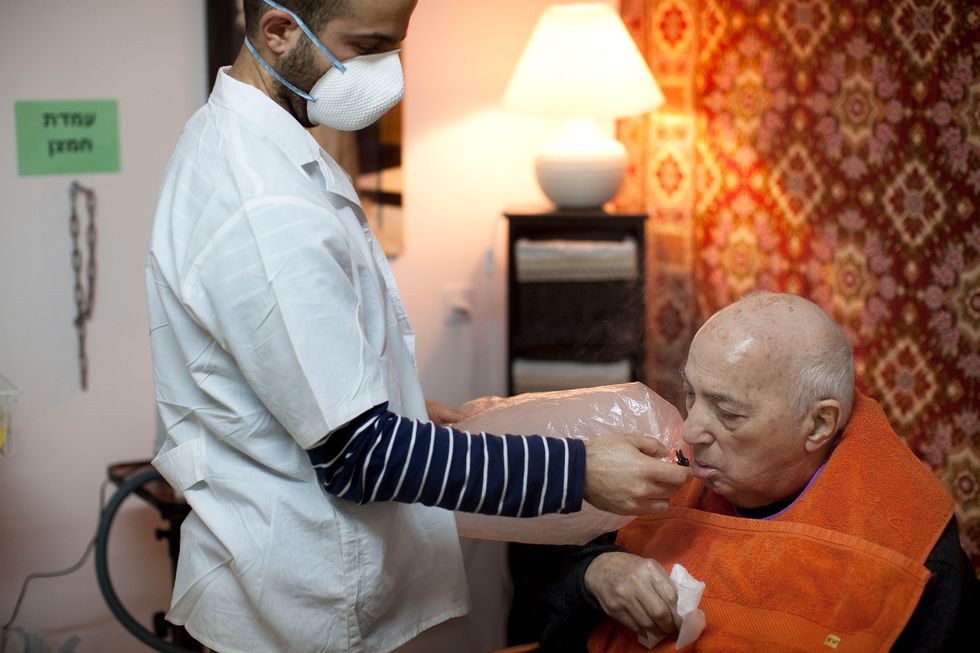 A patient in Israel received CBD oil. 
Though few, there have been some studies on the substance. And more and more are coming in from overseas. Research suggests that in addition to improving the condition of epileptics, CBD can be effective in treating heart disease, diabetes, schizophrenia, and more. Today, researchers aren't sure which pathway CBD takes. The most likely is it interacts with the endocannabinoid system, a series of receptors which control cell death and regeneration.
These receptors are found in organs and tissues throughout the body. Despite illegality federally, almost half the states in the US now allow some access to medical marijuana, and most often it's to CBD. One wonders if the incoming Trump administration will allow such a dichotomy to continue, or plans to clamp down on these states.
Other countries have had similar trajectories. The UK's Home Office last year, in response to a petition on recreational marijuana, wrote that cannabis "can unquestionably cause harm to individuals and society." Even so, recently, in that same country, The Medicines & Healthcare products Regulatory Agency (MHRA) announced a policy change, reclassifying CBD as medically useful rather than a dangerous substance. This wasn't due to the activism on the part of patients and families, such as it was in the states.
Instead, according to Sky News, the director of the MHRA Gerald Heddel said that the change came as a consequence of companies making claims about the cannabinoid's ability to heal. Heddel stated that after a review of the evidence, it was clear that the change made sense. Up until now, those in the UK interested in CBD either had to move out of the country or source it illegally, as it was only available to those with M.S. Now, manufacturers interested in bringing CBD products to market will need to have them scrutinized by regulators for quality, safety, and effectiveness.
Some patients in the UK fear losing access, while others are afraid such a move may send the wrong message, that cannabis is safe. In their statement the MHRA admitted CBD has a positive effect on "physiological functions." Yet, the UK is still a long way from legalizing pot for recreational purposes. What's interesting is this reclassification came at a time when a British company, GW Pharmaceuticals, announced completion of a phase III clinical trial. They tested a CBD-based drug. The trial's conclusions were highly positive.
To learn more about the debate surrounding cannabis, click here: 
A new study finds that one of the world's most popular painkillers affects the ability to empathize with the suffering of others.
Acetaminophen, the most common drug ingredient in the United States, found in over 600 medicines like Tylenol, has been found to reduce empathy in those who take it. According to a new study, the painkiller reduces the ability to relate to the physical and social pains experienced by others.
"We don't know why acetaminophen is having these effects, but it is concerning," said Baldwin Way, the study's senior co-author. "Empathy is important. If you are having an argument with your spouse and you just took acetaminophen, this research suggests you might be less understanding of what you did to hurt your spouse's feelings."
Indeed, the drug is used every week by about 23% of Americans (which is about 52 million people). That's a lot of folks just in one country who might not care as much about the suffering of fellow human beings.
An earlier study by the same team also found that acetaminophen blunts positive feelings, like joy.
The experiments, carried out by the researchers from Ohio State University, involved 80 college students, who were split into two groups. One group took 1,000 mg of acetaminophen, while the other was given a placebo. After the drug took effect, participants had to read about 8 situations in which someone suffered some kind of pain. These included a scenario about the death of someone's father or another story about someone getting a deep knife cut.
Participants rated the pain the people described were undergoing on a scale of 1 (no pain) to 5 (worst pain), and also rated how those people felt about the pain. The students who took the drug rated pains lower than those who didn't.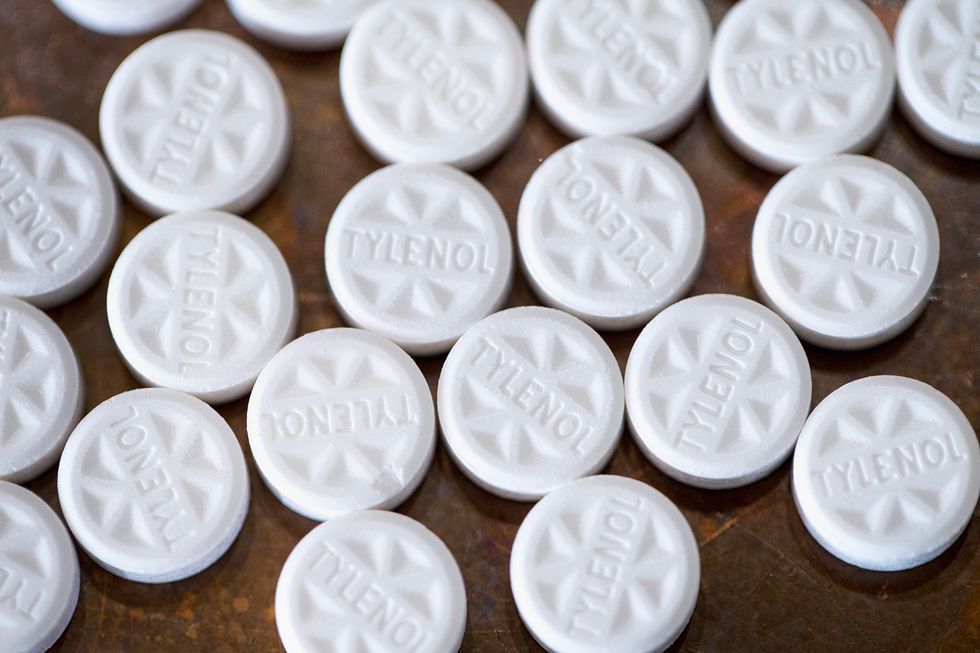 Another part of the experiment involved meeting specific people and then watching situations where these people were socially ostracized. The people who took acetaminophen rated the hurt feelings of the ostracized students to be not as severe as the participants who took the placebo.  
"In this case, the participants had the chance to empathize with the suffering of someone who they thought was going through a socially painful experience," explained Way. "Still, those who took acetaminophen showed a reduction in empathy. They weren't as concerned about the rejected person's hurt feelings."
Interestingly, this new study correlated to a 2004 study, which scanned the brains of people experiencing pain as well as when they were thinking about other people feeling similar pain.  The results showed activation of the same part of the brain. This might explain why using acetaminophen might reduce the ability to feel the pain of others.
 Next, the researchers are turning their attention to Ibuprofen to see if they can make similar findings.