Astrobiologists took a novel view and used evolutionary processes as their guide.
Credit: The International Journal of Astrobiology.
Artists, science fiction writers, and others have offered varying speculations about what life might be like on other planets. In the earliest days this focus was on Martians and "men on the moon." The grays are the iteration we're most familiar with, you know the stereotypical gray-skinned alien with the elongated head and black, soulless eyes. Ridley Scott, George Lucas, Stephen Spielberg, and so many others have offered their own, unique visions.
In real life, a few experts believe we'll discover alien life forms within the next couple of decades, including astronomy researcher Chris Impey and senior SETI astronomer Seth Shostak. Others, like Neil deGrasse Tyson, say we may find something like bacteria, under the frozen seas of gas giant moons like Titan, Enceladus, or Europa. But it's unlikely we'll be shaking hands with E.T. Or tentacles. Or whatever they have.
The issue for Tyson is that space is astronomically large. Despite advanced technology, we just might be too far away from one another. Time might also be a factor. The advanced alien civilization we're looking for may either have lived too long ago or aren't around yet. In the latter scenario, we're one of the first intelligent life forms to inhabit the universe.     
Whether we'll find sophisticated aliens soon or not, many scientists believe they're out there. There are just too many Earth-like planets. The Milky Way alone is replete with hundreds of thousands of planets in the inhabitable zone, or more. So if they're out there, or once were, what might they look like?
Oxford University researchers just wrapped up a study to answer this very question. Their findings were published in the International Journal of Astrobiology. Astrobiology is the study of life elsewhere in the cosmos.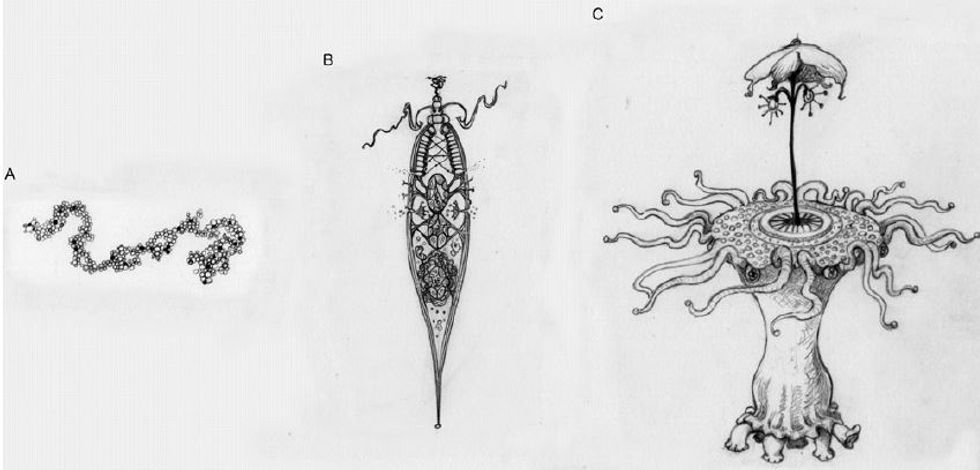 Oxford researchers speculate upon what alien life might look like on another planet. Credit: The International Journal of Astrobiology.
Scientists write that it wasn't easy making such predictions. Previous speculations employed biology, chemistry, or physics to draw conclusions, a so-called mechanical view. Here, they focused instead on evolutionary processes such as natural selection.
They wanted an approach that wasn't tethered to our planet's details. A small number of events caused life on Earth to grow ever more complex. If we can assume life on other planets evolved in a similar way, we can make inferences about them, this line of thinking goes.
Such events are known as "major transitions in individuality," according to the study. One such event is "when groups of individuals come together to form a new higher level of the individual, such as when single-celled organisms evolved into multicellular organisms." This took place around roughly 600 million years ago.
Another example is when sexual reproduction came onto the scene. There are only a few such events and they come about when an organism slams up against extreme conditions and must find a way around them. The astrobiologists also made inferences about how biological complexity may come about in space.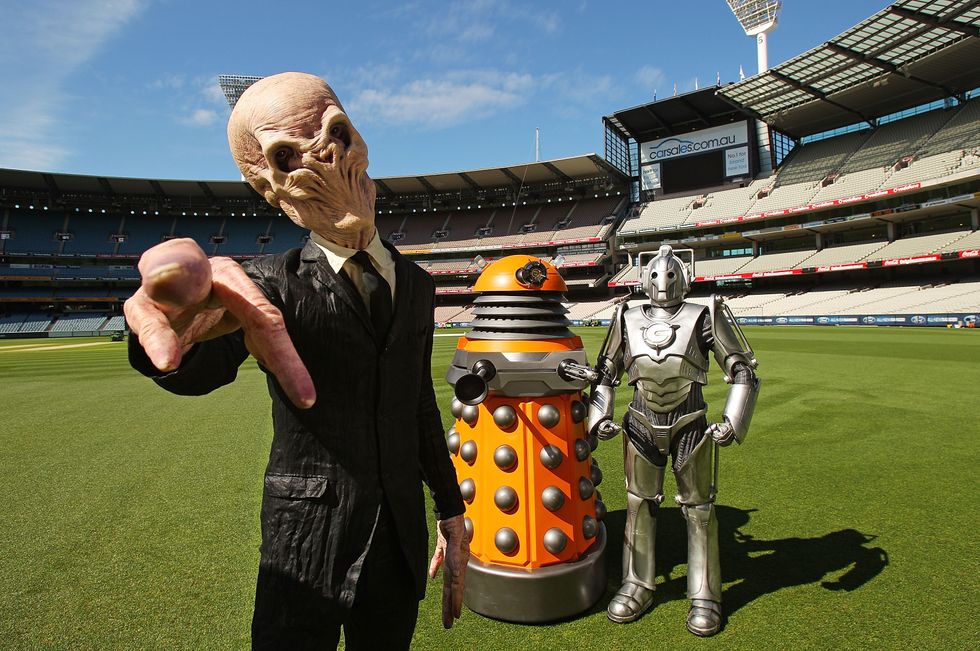 How close are aliens in science fiction to those which might truly live? Credit: Getty Images.
Sam Levin is a zoology researcher at Oxford. He began this speculation by pondering what life on other planets might be like. "In our paper," he said, "we offer an alternative approach, which is to use evolutionary theory to make predictions that are independent of Earth's details. This is a useful approach, because theoretical predictions will apply to aliens that are silicon based, do not have DNA, and breathe nitrogen, for example."
Levin said he and colleague theorized based on assumed biological makeup. "We still can't say whether aliens will walk on two legs or have big green eyes," he said. "But we believe evolutionary theory offers a unique additional tool for trying to understand what aliens will be like, and we have shown some examples of the kinds of strong predictions we can make with it."
Dr. Levin added, "We predict that they are made-up of a hierarchy of entities, which all cooperate to produce an alien. At each level of the organism there will be mechanisms in place to eliminate conflict, maintain cooperation, and keep the organism functioning. We can even offer some examples of what these mechanisms will be." We may not yet know whether we're alone in the universe or not. But if we aren't, here's a good guess on what our neighbors might look like.
To learn more about scientific speculations surrounding extra-terrestrials, click here:  
AI is capable of self-reproduction—should humans be worried?
Those among us who fear world domination at the metallic hands of super-intelligent AI have gotten a few steps ahead of themselves. We might actually be outsmarted first by fairly dumb AI, says Eric Weinstein. Humans rarely create products with a reproductive system—you never have to worry about waking up one morning to see that your car has spawned a new car on the driveway (and if it did: cha-ching!), but artificial intelligence has the capability to respond to selective pressures, to self-replicate and spawn daughter programs that we may not easily be able to terminate. Furthermore, there are examples in nature of organisms without brains parasitizing more complex and intelligent organisms, like the mirror orchid. Rather than spend its energy producing costly nectar as a lure, it merely fools the bee into mating with its lower petal through pattern imitation: this orchid hijacks the bee's brain to meet its own agenda. Weinstein believes all the elements necessary for AI programs to parasitize humans and have us serve its needs already exists, and although it may be a "crazy-sounding future problem which no humans have ever encountered," Weinstein thinks it would be wise to devote energy to these possibilities that are not as often in the limelight.
Knowing the details of genetic variance may help improve personalized medicine. 
Narrow vs. wide nostrils on display as Britain's Prince Charles performs a traditional Maori 'hongi', a greeting where two people press noses, with Lieutenant Donald Ripia, of the Royal New Zealand Navy. (Photo by William West/Getty Images)
I have a schnoz just below Cyrano scale. My friend calls it a Roman senator's beak, while my wife claims it's more like a ski slope. I usually interject something like lions have strong noses or that the Romans once controlled most of the known world, which is met with eye rolls or smirks. When people try to guess my ethnicity, they usually say either Jewish or Italian.
Though I'm a mutt, the largest portion of my roots come from Southern Italy, mostly Calabria, Naples, and Sicily. In everyday culture, we consider certain physical attributes as revealing our nationality or ethnicity, such as my Italian-American honker. But is this supported by science?
Well, let's consider the nose. Whether or not there is an evolutionary basis for the wide variety in shape and size among humans has been of much debate among scientists for some time. The nose and surrounding sinuses have a distinct purpose—to warm, moisten, and filter the air we breathe. For this reason, scientists have thought that differences in the size and shape may have something to do with the climate a people developed in.
Now, a recent study published in the journal PLOS Genetics in 2017 lends valuable evidence to the notion. Nostril size varies remarkably from one population to the next. Those with wider nostrils according to this study, developed in warmer, wetter climates, while those with narrower nostrils developed in colder, dryer ones. Narrow nostrils are beneficial in cold climates because they can more effectively trap and heat the air before it's inhaled, and the opposite for wider nostrils in warmer climates. This is thought to be a trait passed down through natural selection.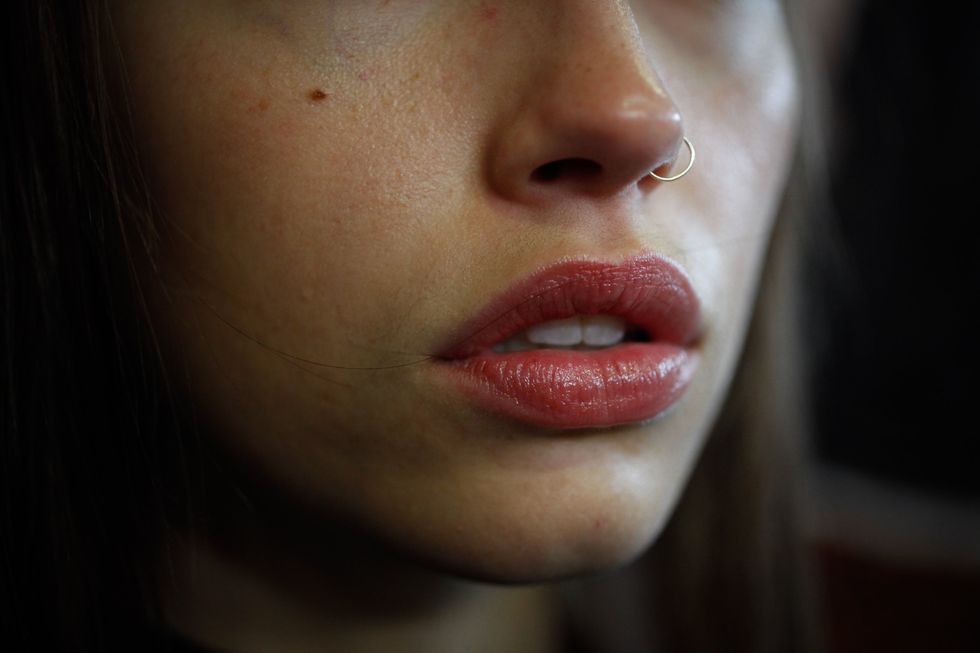 People from colder, drier climates tend to have smaller nostrils.
A team of scientists from Ireland, Belgium, and the US conducted the study, led by experts at Penn State University. Arslan Zaidi is a postdoctoral researcher and co-author on the study, which included 476 participants. Each had a 3D image taken of their face. Researchers took several nose-related traits into consideration: protrusion, height, and width, and two non-nose related: skin pigmentation, and the person's height.
Participants were of east Asian, south Asian, northern European, or west African descent. Of the total, 140 women, about 40 from each ethnic or racial group, had their nose measurements examined. Dr. Zaidi said, "We selected these to maximize the distance across populations." Each were assigned to a particular temperature and humidity point system, due to where their ancestors originated.
The researchers put that data on a scale, and results became clear. The size of participants' nostrils were directly associated with the temperature and humidity ranges of particular regions. In the future, Zaidi and colleagues hope to add more racial and ethnic groups to their research. Of the five attributes, only nostril width and skin pigmentation showed differences greater than chance, attributing these to genetic mutation and natural selection, instead.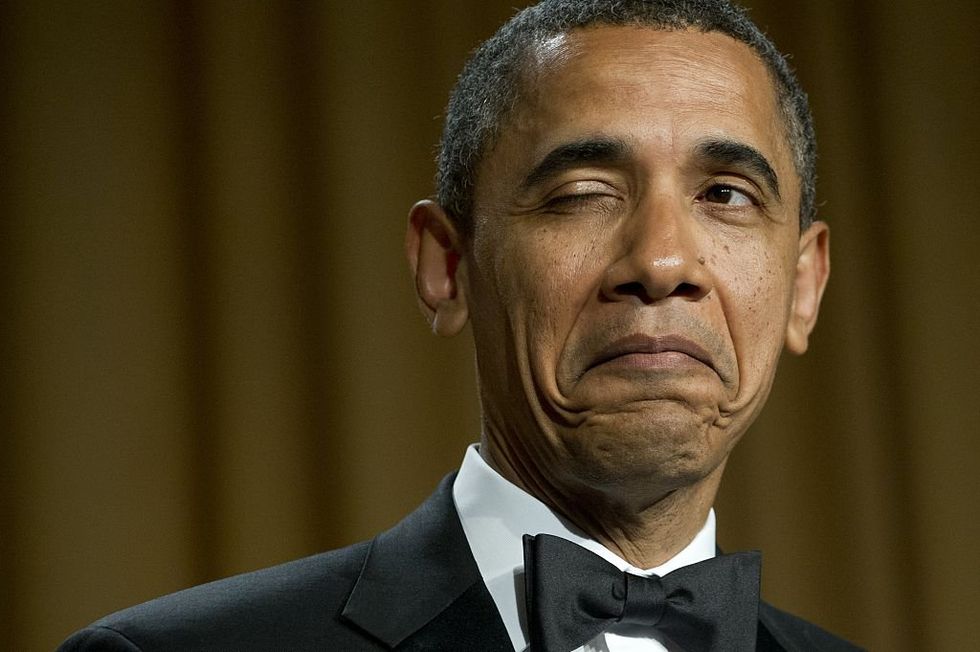 The size and shape of one's nose is passed down from one generation to the next.
The correlation between climate and nostril size was most prominent for Northern Europeans. Skin pigment and climate correlate even more strongly, however. These findings can be corroborated by previous research, which found that the nasal slits in skulls were narrower in peoples who came from northern regions.
The shape of one's nose has also been proven to be inheritable. Unrelated people who had a similar nose shape were found to have comparable genes. The fact that skin pigment had a stronger correlation may say something about other factors, such as what cultures value in terms of aesthetics and attraction.
These results may improve personalized medicine. Knowing the details surrounding genetic variance can help gauge one's risk to certain diseases. "We know there are variable risks of respiratory diseases across different populations in the U.S.," Dr. Zaidi said. "Can we find an explanation for that in morphology?"
It's important to note that the vast majority of human genes are common ones. There's less than 15% of genetic variation in our species, which is attributable to our developing in different regions, according to Dr. Zaidi. "People are more similar than they are different," he said. "What this research does is offer people a view of why we're different. There's an evolutionary history to it that, I think, kind of demystifies the concept of race."
To learn more about how evolution has shaped your body, click here:
Natural "narrative selection" was key to turning insignificant apes (who had tools for 2 million years) into the species that now dominates the bio-sphere.
1. What got us to the top of the food chain? Yuval Harari says it wasn't bigger brains and tools. His view of what mattered will surprise fans of evolution's red-in-tooth-and-claw story.
2. Going from "stone-tipped spears to… spaceships" took us ~20,000 years; meanwhile, our brains have shrunk ~10% (note: Neanderthal brains were bigger).
3. But we've had tools for ~2 million years (intelligently designed tools have long shaped our genes).
4. Harari says the "crucial factor" was our unique capacity "to cooperate flexibly in large numbers."
5. Cooperation is critical for both types of what biologist E. O. Wilson calls "the social conquest of Earth." Humans and social insects dominate the biosphere (because, organized groups can always outperform individuals, in combat, and in peacetime productivity).
6. Ants and bees were doing large-scale cooperation millions of years before us. But their cooperation is kin-based and inflexible (adapting genetically = slowly).
7. David Sloan Wilson calls teamwork humanity's "signature adaptation," but Harari describes how scaling beyond team-level cooperation was key.  
8. This "large-scale human cooperation" requires shared stories, because "The human mind is a story processor, not a logic processor." Stories transmit what matters in a culture, and configure our "emotional grammar" (aside: Harari usefully calls emotions "biochemical algorithms").
10. We live in a "web of stories" about what matters. In that sense artists and "storytellers run the world," and a culture's storytelling resources shape its politics and moralities (Alasdair MacIntyre).
11. Languages, stories, the arts, religions, moralities, politics, and economics are all social tools for organizing cooperation.
12. We'd be wiser to call ourselves "Homo Storius" or "Homo Narratus" or "Homo Socius" rather than Homo Sapiens (sapiens derives from judgement or taste). Our wisdom is story-driven and deeply social. 
13. Stories, like all meaning, are relational (intrinsically social, not individual). We're likely the most other-dependent species ever (inalienably self-deficient by nature). Those with life-structuring stories that are fittest for cooperation, win.
14. Our innate story-hunger enables what Rebecca Goldstein calls our "mattering instinct." We're driven to connect to cooperative projects greater than ourselves. If a community's life-shaping stories don't connect mattering to collective survival (and related needs), that community, and those stories, won't survive.
15. The story that evolution is all about competition, overlooks widespread cooperation. Symbiosis isn't rare, it's the rule. Every "selfish gene" must cooperate. Every animal cooperates with billions of microbiome mates. Trees run redistributive social safety nets.
16. These cooperation-and-competition-mixing strategies face natural selection, and the most sustainably productive wins. Internal competition that hinders sustainable cooperation becomes self-defeating. Humans are how evolution exceeds the limits of individual competition and slow-changing genes.
17. A narrative-level natural selection is at work. Communities with story norms that help suppress destructive internal competition, survive better. History shows victory goes to those who "cooperated better."
18. It's clear we can't live without tools. But it also took large teams and large tales to enable our cooperative survival and dominance. That's the bigger story. That's what matters.
-- 
Illustration by Julia Suits, The New Yorker cartoonist & author of The Extraordinary Catalog of Peculiar Inventions
We are what we are because of genes; we are who we are because of memes. Philosopher Daniel Dennett muses on an idea put forward by Richard Dawkins in 1976.
Ever wondered where the word 'meme' comes from? Philosopher and cognitive scientist Daniel Dennett explains the term, coined by Richard Dawkins in his 1976 book The Selfish Gene, and its effects on our lives and history. How did we, as a species, become what we are – or more relevantly who we are? Natural selection and genetic evolution have made our physical bodies, but we are so much more than a collection of cells. We are also a conscious community, with language, music, cooking, art, poetry, dance, rituals, and humor. Dennett explains how these behaviors are the product of our cultural evolution. Memes are cultural replicators that spread like viruses, and only the most advantageous – or "the fittest" – of them survive. Daniel Dennett's most recent book is From Bacteria to Bach and Back: The Evolution of Minds.