Dodge Ram has drawn the ire of social media after using audio clips of a Dr. Martin Luther King, Jr. speech in a commercial that ran during Super Bowl LII.
Martin Luther King, Jr. arrives at a London airport. Photo: J. Wilds/Getty
A Super Bowl ad for Dodge Ram trucks has sparked controversy for using audio from a sermon delivered by Dr. Martin Luther King, Jr.
Both social media and those directly tied to King's legacy can't quite agree on what to make of the ad, which received approval from King's estate.
The minute-long commercial features audio excerpts from King's "The Drum Major Instinct" sermon and begins by noting that the civil rights leader gave the sermon 50 years ago to the day. The ad then shows scenes of Americans plugging away at various jobs: firemen rescuing a dog, an engaged teacher writing on a chalkboard, soldiers marching in formation, and one scene where a Dodge Ram truck drives down a small town street carrying a church, honest to God.
In the sermon, King warns against man's need to feel superior—or against the drum major's "desire to be out front, a desire to lead the parade." He argues that people should instead harness that natural instinct "to be first in love, to be first in moral excellence and to be first in generosity." It was the last sermon King gave before his assassination.
Dodge Ram thought its ad was in step with King's message. 
"In the spirit of Dr. Martin Luther King, Jr., Ram truck owners also believe in a life of serving others," reads the video description on the Ram Trucks YouTube page. A representative for the truck manufacturer told April Glaser at Slate that the brand "worked closely with the representatives of the Martin Luther King Jr. estate to receive the necessary approvals," adding that "estate representatives were a very important part of the creative process."
Still, not everyone directly affiliated with King's legacy seemed eager to be associated with the ad.
Neither @TheKingCenter nor @BerniceKing is the entity that approves the use of #MLK's words or imagery for use in merchandise, entertainment (movies, music, artwork, etc) or advertisement, including tonight's @Dodge #SuperBowl commercial.
— The King Center (@TheKingCenter) February 5, 2018
Americans are, often with justification, regarded as not being versed in philosophy. This is a shame, as the United States and the colonies that proceeded it have produced many great thinkers
Americans are, often with justification, regarded as being poorly versed in philosophy. This is a shame, as the United States and the colonies that proceeded it have produced many great thinkers. Here is a list of ten of the greatest philosophers the United States has given the world.

Please note, several great American thinkers, such as Martha Nussbaum or Noam Chomsky, have made it to our other lists of thinkers, and the members of this list were selected in part as not to overlap with the others.
 1. Jonathan Edwards (1703-1758)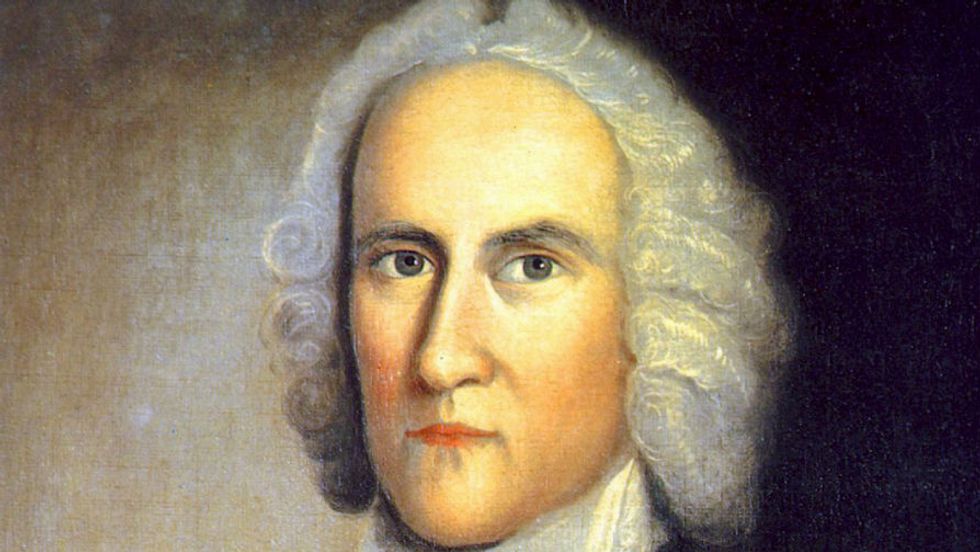 A Calvinist minister who was part of the "Great Awakening", a revivalist movement in Protestant Europe and British North America that focused less on ritual and more on personal experience. Edwards argued in Freedom of the Will that God's supreme sovereignty, his foreknowledge, and the requirement that events have causes prohibits our having much free will.
He toured extensively at the height of the movement, giving sermons on the grace of God, personal religious involvement, and religious fervor. Shortly before his death he replaced his grandson Aaron Burr as president of Princeton University.

You have reason to wonder that you are not already in hell.- A line from his sermon, "Sinners in the Hands of an Angry God." 
 2. Thomas Paine (1737-1809)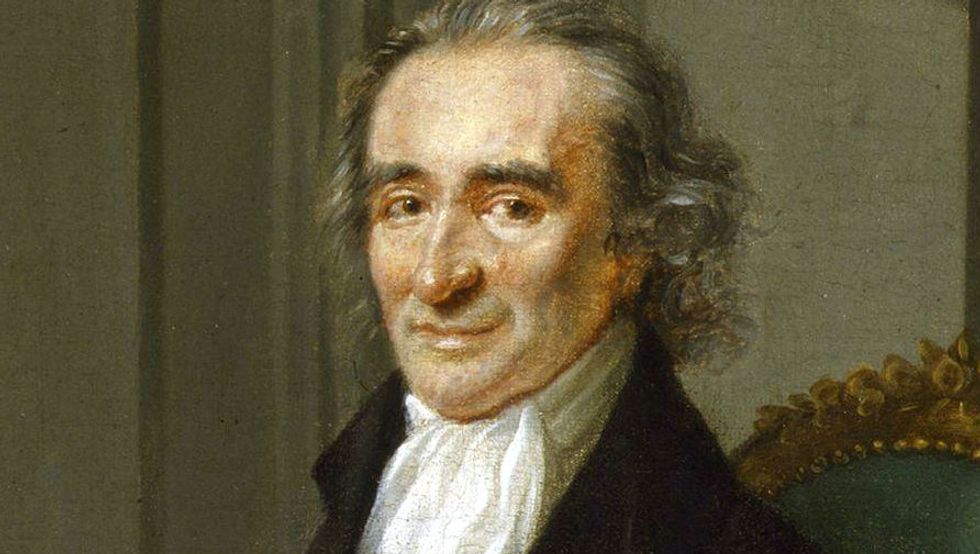 He was a philosopher, poor excuse for a solder, and author of one of the most widely read documents in American history. Thomas Paine was one of the more radical members of the intellectuals behind the American revolution, calling for independence in Common Sense long before anyone else was by using enlightenment notions of the rights of the ruled.
After the American revolution he moved to France, where he served in the national convention and helped to draft the first constitution of the French Republic-despite not speaking French. He published the book Agrarian Justice, which re-introduced the idea of the basic income to western thought. He also defended the French Revolution against Burke in the book The Rights of Man, in which he also proposed a state funded old age pension.

"A statue of gold should be erected to you in every city in the universe"- Told to Paine by his one-time revolutionary ally Napoleon Bonaparte, who claimed to have slept with a copy of The Rights of Man under his pillow.

3. Ralph Waldo Emerson (1803-1882)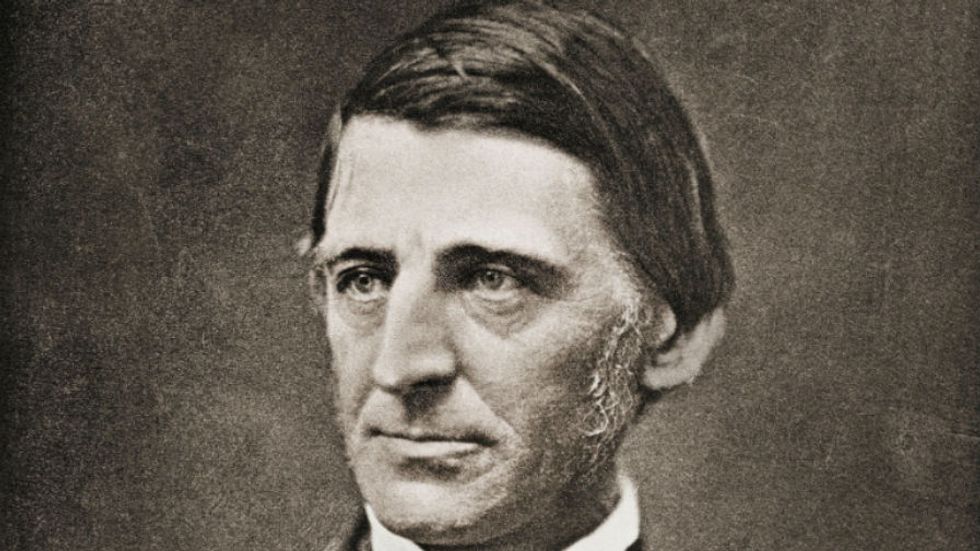 The greatest of the Transcendentalist philosophers, though he is often considered as much an author as a philosopher. Emerson began his career as a minister, but left the pulpit after the death of his wife. His writings cover many topics, including education, self-improvement, nature, and the dignity of the ordinary. A pantheist, he held that the divine was manifest in all of us, and that we therefore had a divine duty to be ourselves.
He gave woodlands he owned to his friend and fellow thinker Henry David Thoreau, who used the land to build the cabin where he wrote Walden. Nietzsche claimed his as an influence. An overview of his ideas can be watched here. He was also the godfather to our next entry.

"It is easy to live for others; everybody does. I call on you to live for yourselves."- Journal entry for May 3, 1845
 4. William James (1842-1910)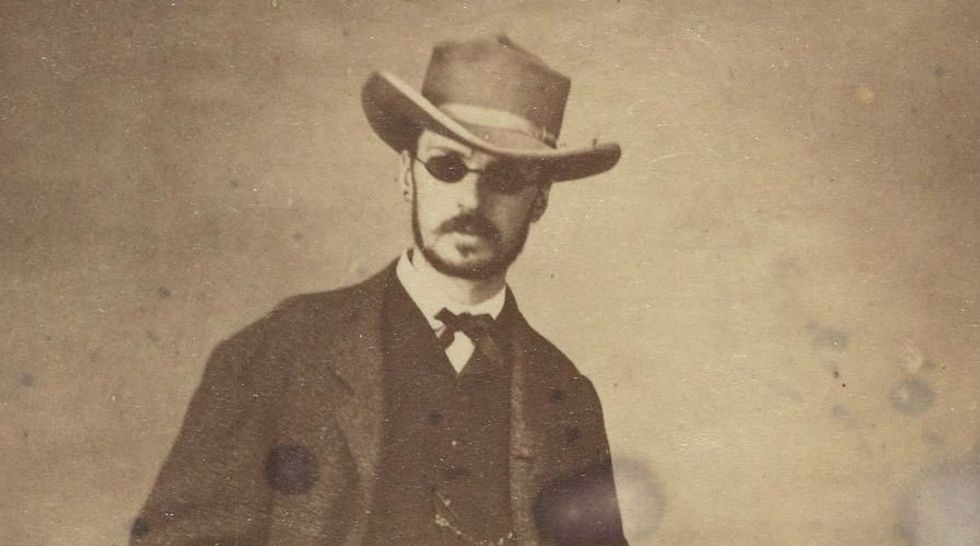 A young James in Brazil
A physician, psychologist, and philosopher of the Pragmatic school, James' work covers topics stretching from education and epistemology to metaphysics and mysticism.
His book The Varieties of Religious Experience: A Study in Human Nature, foreshadowed his pragmatic philosophy. In it, he argues that religious experiences are human experiences and discusses the possible causes of mystical events.  His long-outdated text Principles of Psychology was immensely popular and influential in shaping early American psychology. When measuring by citations, James was one of the most influential psychologists of the 20th century.

The art of being wise is the art of knowing what to overlook. – from The Principles of Psychology
5. Charlotte Perkins Gilman (1860-1935)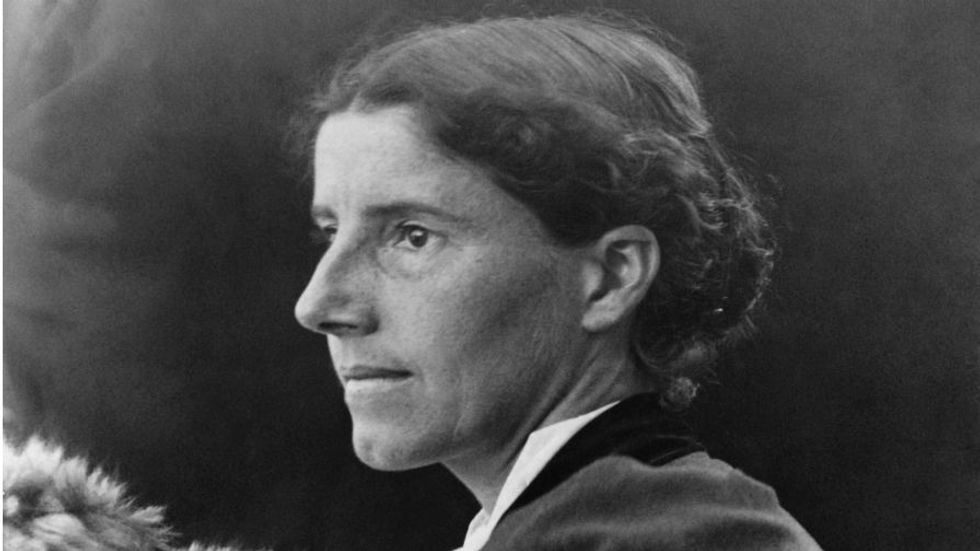 Feminist philosopher, social reformer, and author of several novels and stories, her work focused on the problems of women prevented from reaching their full potential. In Women and Economics, she argues that women work just as much as men do but have been sidelined into domestic roles and made dependent on men as a result. She also noted that gaining the vote would be insufficient for true progress. Her novel Herland envisions a world free of men, where women, freed of domestic work and gender roles, have built a utopian society. 
You probably read one of her stories in high school, The Yellow Wallpaper. Written after a doctor tried to cure her Postpartum psychosis by means of a useless "rest cure", she mailed him a copy of the story in hopes he would reconsider the validity of the treatment.

Only as we live, think, feel, and work outside the home, do we become humanly developed, civilized, socialized.- Women and economics.

6. John Dewey (1859-1952)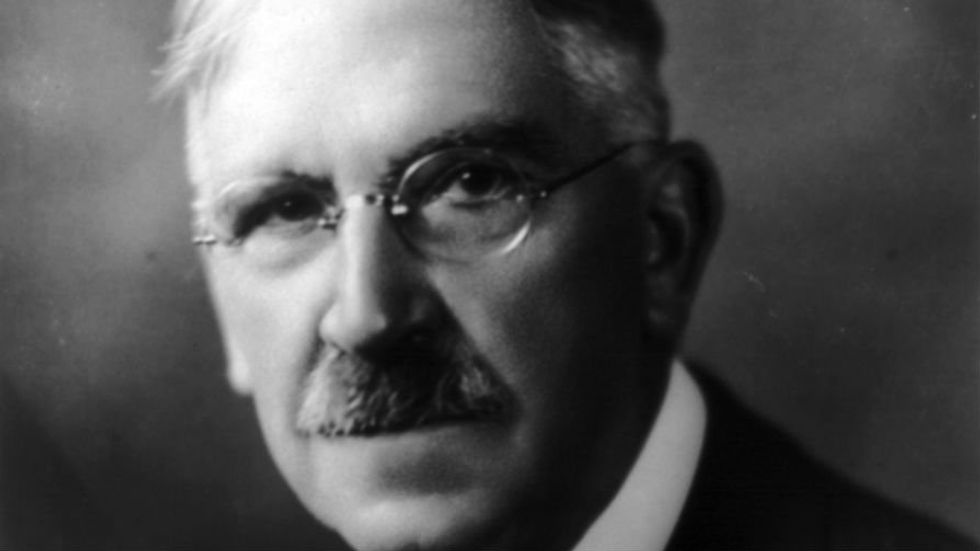 Philosopher, psychologist, and founder of a highly successful experimental school, Dewey is one of the most influential philosophers you have never heard of.

He formalized the concept of Learning-by-doing and founded The University of Chicago Laboratory Schools to experiment in progressive education. By viewing education as the means for learning how to live, he developed methods for interactive learning and a well-rounded curriculum. Problem based learning and experimental learning today owe large debts to his thought. A secular humanist, he was one of the signatories on the first humanist manifesto.
Every great advance in science has issued from a new audacity of imagination. - The Quest for Certainty

7. W.E.B. Du Bois (1868-1963)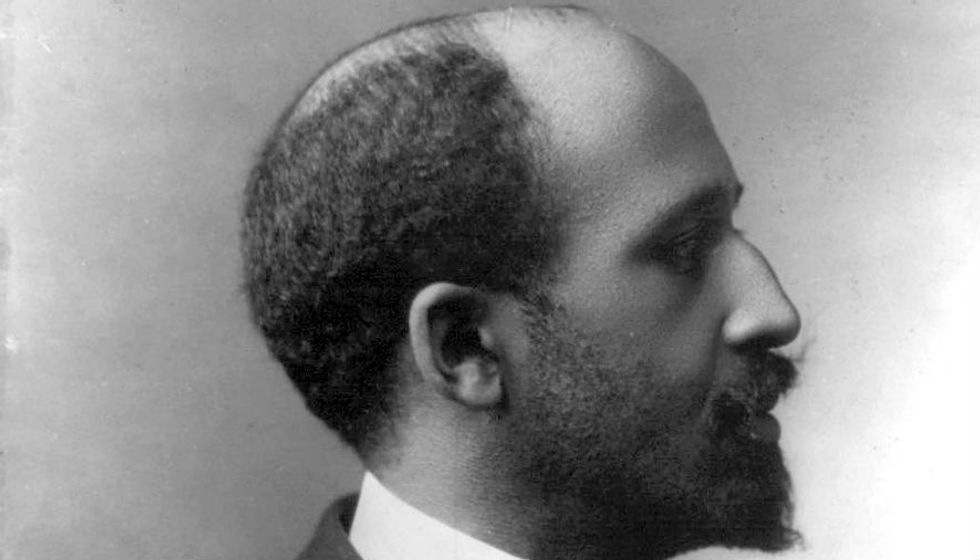 A sociologist, historian, author, activist, and the first African American to receive a Ph.D from Harvard University, Du Bois was a busy man. Many of his writings, especially The Philadelphia Negro and The Souls of Black Folk are viewed as seminal texts in the history of sociology. His works mark the first time racial prejudice was sighted as the cause of subpar living conditions for African Americans, a radical notion at the time.

His essay collection The Souls of Black Folk examined race issues in the southern United States, introduced the idea of double-consciousness, and was noted as an influence on later civil rights leaders. His Magnum Opus Black Reconstruction in America explored the failures of reconstruction, the rise of Jim Crow, and racial politics. When not writing and teaching he found time to cofound the NAACP. An overview of his ideas can be seen here. 

There is but one coward on earth, and that is the coward that dare not know.- from The Study of Negro Problems

8. Martin Luther King (1929-1968)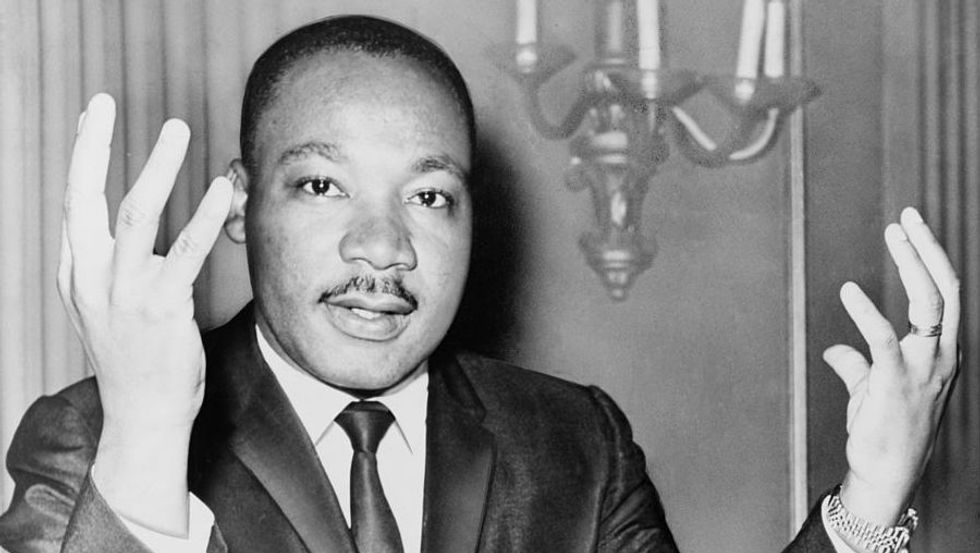 Remembered as the face of the civil rights movement, Dr. Martin Luther King Jr. kept busy when he wasn't leading marches. His written work focused on many topics and was often related to civil rights. In Letter from Birmingham Jail he restates the right of the governed to protest and takes it a step further-to posit a moral obligation to protest in the face of injustice.In his last book, Where Do We Go from Here: Chaos or Community? he analyzed the tactics of the civil rights movement and argued for the basic income.
Of course, he was a minister first and returned to religion whenever he could. In his (slightly plagiarized) doctoral thesis he compared and contrasted conceptions of God between differing theologians. In his sermons, many of which were published, he expressed his support for absolute laws of morality, the need to exemplify the words of Christ, and warned against living for the sake of our material desires.
I must say tonight that a riot is the language of the unheard. – "The Other America" speech at Grosse Point High School.

9.Robert Nozick (1938-2002)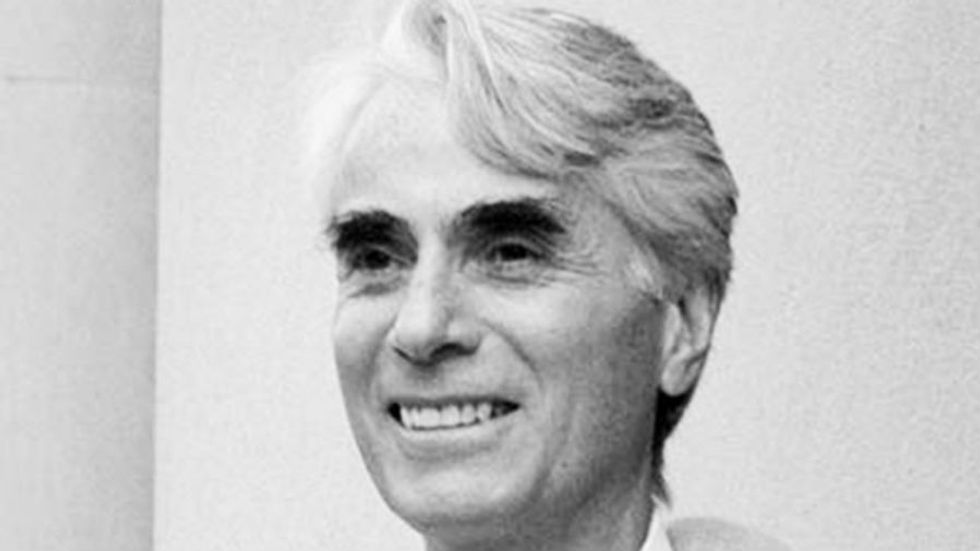 (Harvard Gazette)
A philosopher at Harvard known for his unique writing style and stunning good looks. He worked in many fields, including ethics, epistemology, and metaphysics. He is perhaps most famous for his single venture into political philosophy: Anarchy, State, and Utopia, which argues for a minimalist state and against both anarcho-capitalism and socialism.
In that book he also devised two enduring arguments against utilitarianism, the virtual reality argument and the utility monster problem. His book Philosophical Explanations examines ideas of knowledge and critiques the method of basing large systems of thought on a few axioms- comparing it to building a house by piling bricks directly on top of one another.
You can't satisfy everybody; especially if there are those who will be dissatisfied unless not everybody is satisfied. - Anarchy, State, and Utopia. 

10. John Rawls (1921-2002)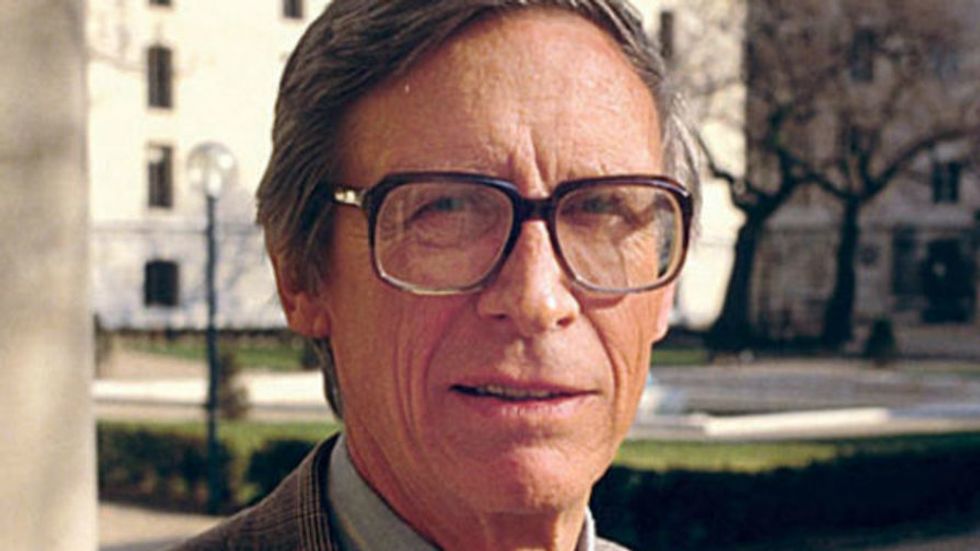 A political philosopher out of Harvard who is often considered the greatest political philosopher of the 20th century. His Magnum Opus, A Theory of Justice, introduced the idea of "Justice as Fairness", asking us what kind of world we would build if we didn't know what our place in it would be. In Political Liberalism he discusses the limits of legitimate use of state power and how to keep a democracy stable in the face of bickering factions.
While he avoided the spotlight, he did meet regularly with president Bill Clinton, who sought his council. His work inspired his fellow Harvard philosopher Robert Nozick to write a libertarian answer to his social liberal philosophy. A fantastic overview of his ideas can be viewed here.
Justice is happiness according to virtue. - A theory of Justice 
Once upon a time, hope meant confronting suffering, not avoiding it. Have overly sugary connotations about hope diminished its true grit?
Here's an exercise: If there's someone near you right now, ask them to define hope. Quickly. What did they say: was it motivational? Did it deal with future ambition, expectation, and desire? Historically, hope has not always had such sugary connotations, and at one point—not so long ago, actually—it was more about confronting suffering in the present than mentally projecting yourself forward to a time where you have overcome your suffering. Drawing from an 1886 painting by George Frederic Watts called 'Hope', which inspired Martin Luther King Jr.'s 1959 sermon 'Shattered Dreams', Andre C. Willis presents a view of deep hope, a method of facing adversity that is woven together from the African American Protestant tradition.
This video was filmed at the Los Angeles Hope Festival, a collaboration between Big Think and Hope & Optimism, a three-year initiative which supported interdisciplinary academic research into significant questions that remain under-explored.
It really depends on who you ask, as one European poll found out.
Data visual by Dalia Research
We've mentioned the idea of Universal Basic Income, or universal income guarantee, here before at Big Think. You might say that we enjoy mentioning it a lot. The idea goes back to the 1400s and has been taken up by many big thinkers throughout history, from Martin Luther and Martin Luther King to Thomas Moore and Milton Friedman.
But, what do the polls say? Do people actually want this, no matter what the experts argue?

Support for the idea in the US was high enough in the early 1970s to prompt George McGovern to include it on his presidential platform, and for President Nixon to support a similar measure that failed to pass in Congress. Tests of the effects of the program were made in rural Iowa and North Carolina at that time.
More recently, a poll showed 68% of Europeans support the idea of a basic income, and 31% of them want it as soon as possible. However, 48% of those who support the idea want to see a successful trial run first. Although, despite these numbers, a referendum to introduce the basic income to Switzerland was crushed in a 77-23 percent landslide.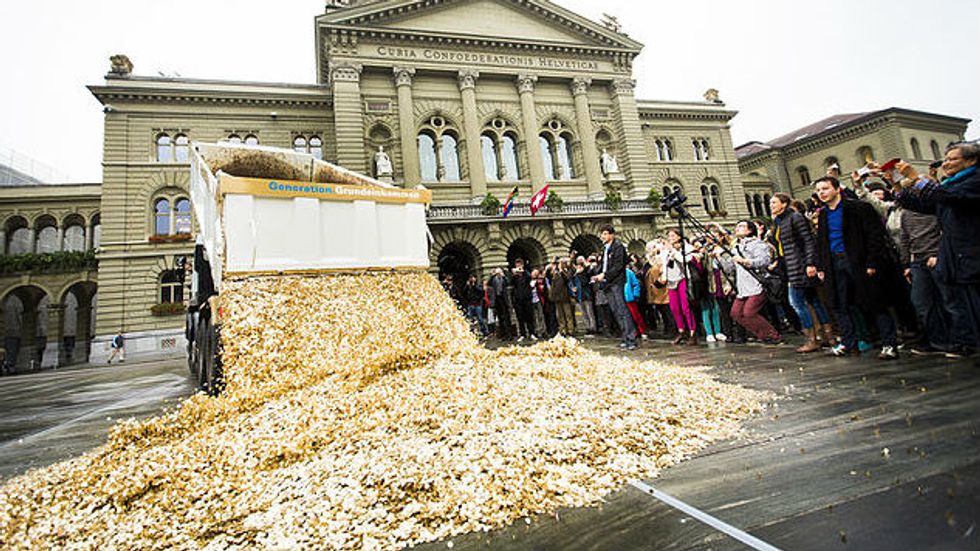 A rally in favor of the defeated Swiss referendum; there are eight million coins here, one for each Swiss citizen. 
Well, that seems a little odd, given all the good you often hear about it. Why might people support, or not support the idea?
The simplest reason for the supporting the idea, and the one that 52% of interviewed people cite, is increased financial security. The freedom from having to work to merely survive is a powerful idea. When Canada tested basic income in the 1970s, this effect was seen quite clearly. The number of hours worked by the population was reduced, but it was shown that this time was often devoted to child care and increased educational opportunities.
On the political right, basic income is supported as the element which makes hypothetical models of ideal markets practical. Milton Friedman argued that the labor market is rendered inefficient by our need to work to survive, and that a variant of basic income would allow the job market to function more effectively. Many conservative supporters of basic income support the idea of the drastic reduction the bureaucracy that a single, all inclusive, welfare check would entail.
On the left, the support is behind the promise of the end of poverty, caused by bad luck, discrimination, economic cycle, or automation alike. This rationale was endorsed by Martin Luther King Jr, a supporter of the basic income, who stated that: "I am now convinced that the simplest approach will prove to be the most effective – the solution to poverty is to abolish it directly by a now widely discussed measure: the guaranteed income."
A final area of support is found in the futurist community. Those who suppose that the development of technology can and will render most of the current economy obsolete. They support the notion of a basic income as the freedom to invest time in culture, science, and the like in an age when work is increasingly automated. This would then lead to the flourishing of the individual, now free to learn, grow, and self-improve.
But there are objections to handing out large sums of cash to everybody. No less a man than FDR was opposed to the idea of a dole over guaranteed employment as a means to fight poverty. Saying, "The lessons of history, confirmed by the evidence immediately before me, show conclusively that continued dependence upon relief induces a spiritual and moral disintegration fundamentally destructive to the national fibre. To dole out relief in this way is to administer a narcotic, a subtle destroyer of the human spirit. It is inimical to the dictates of sound policy. It is in violation of the traditions of America. Work must be found for able-bodied but destitute workers."
We also face the practical issue of implementation. While the benefits of removing nearly all of a national welfare system and replacing it by a single, simple, payout would be massive, estimates for the taxes required to pay for basic income show moderate required increases. They are in the 45 percent range in Ireland and the 40 percent range in the United States, if done as a flat tax. As people tend to not like higher taxes, this does present a practical problem for the implementation. The difficulty of removing an established bureaucracy must also be considered.
Lastly, there is the ironic fear that the basic income wouldn't go far enough. While current models of welfare are structured on need, (old-age pensions, medical care coverage, aid for buying food, etc.) basic income would have no such considerations. The German government considered this a reason to think that basic income would be less effective for the poorest members of society than the current model.

Attempts at implementation continue, with California planning to create a more limited program financed by taxes on carbon emissions. This program would be only a partial income guarantee, similar to the Alaska Permanent Fund. Finland's massive pilot program carries on as well.

Universal basic income is an issue that will define our time. Will we be the ones to abolish poverty directly and forever? Or will we be remembered as the cause of a great moral decay? Will we even enact the programs? All questions which must be answered in good time. Basic income stands as an intriguing idea of what we can do as a society, if the political will exists.
Visionaries know why they get out of bed each day. Do you? Ethnographer and leadership expert Simon Sinek explains how to find direction and fulfillment in your personal and professional life.
Do you know why you get out of bed in the morning? According Simon Sinek (ethnographer, leadership expert, and the official mascot for optimism), answering "because I have to" isn't quite cutting the mustard.
Finding your purpose in life is an insurmountable task – worse than that, it's a motivational poster catchphrase that's difficult to find any authenticity in. Which is why Sinek doesn't recommend you jump from zero to visionary in one leap. He's the first to admit it's daunting, and in this video he calls us out for being obsessed with visionaries. From Steve Jobs and Elon Musk to Ariana Huffington and Bill Gates, we have to crane our necks to look up at these cultural gods of innovation who have changed and are changing our world. How do you even step one foot up a mountain that big?
What if, at the outset, purpose wasn't about finding yourvision, but finding a vision? In Sinek's view, we are under no obligation to be great thinkers and leaders, but we are almost bound by a contract of respect for one another to find a person, a company or a cause that we believe in and can help build, to improve the lives of all society. Is it amoral to aimlessly live out our life expectancies when we could be contributing?
Sinek is passionate about something usually only patriots, politicians and historians get hyped over: the Declaration of Independence. He adores this document because it doesn't just announce the fact that America exists, but it declares exactly why America exists, something Sinek says most companies overlook. There are likely to be at least a thousand other companies doing what you do, making the same product that you make, but one company's reason *why* can be the thing that sets it apart.
Perhaps we'd benefit from drafting a personal declaration for the 'why' of our own existence – or more realistically, at least, for this coming year. Find a vision that makes you get out of bed every morning with a fire in your belly. Follow someone else's great lead, do what excites you, and an original vision may come from there.
Simon Sinek's most recent book is Start with Why How Great Leaders Inspire Everyone to Take Action.