The tiny swimmers appear to transmit signals that "persuade" the female body to have a baby.
The following article was originally published on our sister site, Freethink.
New research suggests that sperm play a bigger role in pregnancy than previously believed, not only fertilizing the egg, but also "persuading" the female body to accept it.
Revisiting sex ed: Human reproduction typically starts with sperm traveling via seminal fluid to an egg and fertilizing it. That creates a zygote, which can then attach to the wall of the uterus and begin the process of developing into a baby.
Implantation isn't a given, though. The woman's immune system may reject the fertilized egg as something "foreign" and prevent her from becoming pregnant.
Persuasive swimmers: Past research has shown that seminal fluid contains proteins that dampen this immune response, encouraging the woman's body to accept the zygote and the pregnancy.
Now, researchers at the University of Adelaide have discovered that sperm send their own signals designed to persuade the woman's body.
"This overturns our current understanding of what sperm are capable of," project leader Sarah Robertson said in a press release. "They are not just carriers of genetic material, but also agents for convincing the female to invest reproductive resources with that male."
The study: For a new study, female mice were mated with males who produced sperm and males who'd been vasectomized (meaning they produced seminal fluid without sperm).
Based on changes in the expression of different genes in the females' uteruses, the researchers determined that the sperm-producing mice prompted a stronger immune tolerance in their mates than the vasectomized rodents.
By introducing male sperm to female cells in the lab, the researchers were able to confirm that the sperm was directly responsible for the changes.
Why it matters: Infertility is a common issue, affecting tens of millions of couples across the globe, and problems such as recurrent miscarriage, preeclampsia, and stillbirth have all been linked to the female immune response during reproduction.
Now that we know that sperm can affect that immune response, researchers may be able to identify new ways to treat infertility — potentially helping some couples conceive and give birth to healthy babies.
Freethink would love to hear from you! If you have a comment about this article or if you have a tip for a future Freethink story, please email us at tips@freethink.com.
Short-term use isn't a problem. Long-term use however may come with lots of side effects.
Credit: Vnukko, Pixababy.
Generally, when a couple is trying to have a baby, the focus is put on the woman's health. But today, more and more, fertility specialists are learning that the male's contribution is almost as important, and male health as a consequence just as impactful. Fifteen percent of couples globally wrestle with infertility. Among these, male infertility is solely responsible for about 20-30% of cases, while it contributes to 50% of them.
Another cause for concern, male fertility in industrialized countries has been falling for the last four decades or more. This dip is occurring in both sperm quality and count. Why it's happening is still a mystery. A more sedentary lifestyle, a growing obesity epidemic, chemicals in the environment such as aluminum or PCBs from consumer products, and many other aspects have been blamed. But so far no definitive reason has been found.
Now, a new study finds a culprit in a place we never considered: over-the-counter pain relievers and in particular, ibuprofen. This is the non-steroidal anti-inflammatory drug (NSAID) found in popular brands such as Advil, Motrin, and Bayer. The results of this study were published in the journal, the Proceedings of the National Academy of Sciences (PNAS).
A high, consistent level of the drug in the system over an extended period interfered with the production of testosterone. Though men and women both have it, in a man's reproductive system testosterone is necessary for proper sperm production. A low testosterone level may mean a lower sperm count, leading to infertility or subfertility.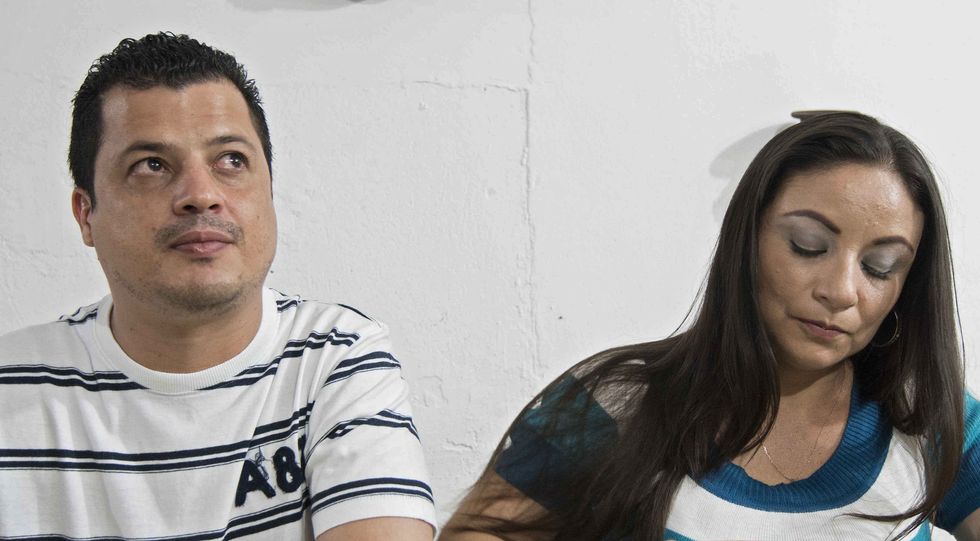 Male fertility has been falling steadily in industrialized countries for four decades or more. Credit: Getty Images.
Understand that one dose to relieve a headache isn't likely to damage a man's fertility. Instead, the study focused on long-term use, such as taking the maximum dosage, 1,200mg daily, over the course of six weeks. In the US, the highest recommended dosage is 800mg four times a day for two weeks.
This was a combined Danish and French study. Researchers recruited 31 men ages 18 to 35, and had them randomly take either two 600 mg doses of ibuprofen per day or a placebo, over the course of six weeks. Those who took the actual drug were more likely to experience a problem in the testes known as "compensated hypogonadism." This condition is more common in older men and affects reproductive health.
Those who took the painkiller also had 23% more luteinizing hormone (LH). The pituitary gland in the brain secretes LH in order to increase testosterone production. Yet, the testosterone level in volunteers' bloodstreams didn't change. So researchers say, the body tried to compensate for a loss of testosterone in the testes, by producing more LH.
Luteinizing hormone can replace testosterone but only in the short term. By examining testicular tissue in the lab provided by organ donors, researchers found that consistent ibuprofen use could curb testosterone production there. The effect was mild and it may be reversed simply through ceasing the medication. But so far, that remains to be seen.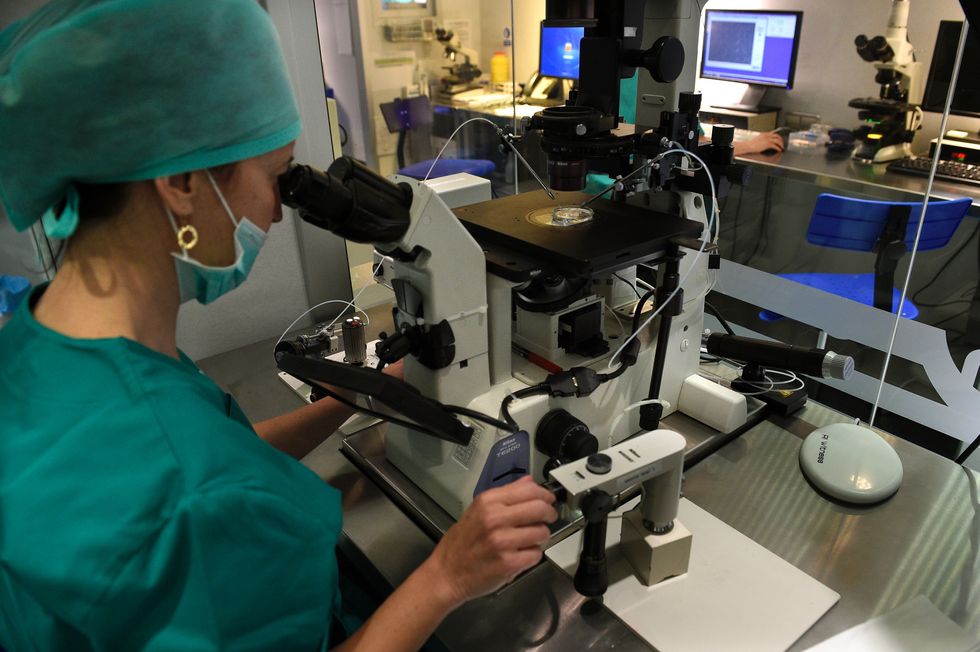 Researchers looking at testicular tissue in the lab found that long-term ibuprofen use blocked testosterone production and so affected fertility. Credit: Getty Images.
David Møbjerg was the lead author of the study. He's an environmental health scientist at the University of Copenhagen. "Our immediate concern is for the fertility of men who use these drugs for a long time," he told Quartz. If taken properly short-term for minor aches and pains, the NSAID is thought to be well-tolerated with few side effects. Yet, this study's results call into question long-term use, such as for serious pain-related conditions, like arthritis.
It's important to note that this was a small study. More and larger ones must be conducted to confirm the results. It was also a short-term one. Would the same effect occur over a longer period of time? And what about the dosage? Would a much smaller dose have the same effect?
This isn't the first study to link ibuprofen use with fertility issues. Previous research has found that taking a high dose of ibuprofen long-term can cause such problems in women, too. One particular study discovered that ibuprofen taken during the first trimester of pregnancy can affect the testicular development of a male fetus. Outside the realm of fertility, long-term ibuprofen use can lead to bleeding in the digestive tract and a higher risk of heart attack or stroke.
Today, it isn't recommended to take more than 1,200 mg over the course of one day, and men and women shouldn't take the drug for more than three days consecutively, without consulting a doctor first.
To learn more about this study, click here:
Spanish scientists utilize a revolutionary new technique to create sperm from skin in a potential cure for infertility.
Around 15% of the world's couples experience fertility problems and are unable to have children without the donation of sperm or eggs. To help them, Spanish scientists announced an amazing medical feat. They were able to create human sperm from skin cells.  
"What to do when someone who wants to have a child lacks gametes (eggs or sperm)?" asked Carlos Simon, the scientific director of the Valencian Infertility Institute. "This is the problem we want to address: to be able to create gametes in people who do not have them."
The solution devised by Simon and his colleagues was to use a cocktail of genes that reprogrammed mature skin cells. It took a month for the skin cell to be transformed into a germ cell which could become either a sperm or an egg, but couldn't be fertilized.
 "This is a sperm but it needs a further maturation phase to become a gamete. This is just the beginning," said Simon.
The work of the Spanish researchers built upon previous studies by Japanese and British scientists who won a Nobel Prize for discovering that adult cells could be transformed back into embryo-like stem cells. It also one ups Chinese researchers who earlier in 2016 created mice from artificial sperm. It's a brave new world for sperm research.
The scientists estimate that in the USA alone, there are around 220,000 men and 290,000 women between 20-44 who lack the necessary gametes to produce children. As their paper says: "Although donation of gametes results in high pregnancy rates, there are ethical, legal and personal concerns associated with this technique. Thus, there is an increasing interest in the search for alternatives to generate autologous germ cells in vitro."
The study was carried out with Stanford University and published in Scientific Reports, the online journal of Nature.