Find out the multiple ways we classify and ascertain what constitutes intelligence.
Jack Moreh Getty Images
Between IQ, Triarchic Theories of intelligence and a whole host of other methods, determining intelligence remains a thrilling topic of inquiry.
Developmental psychologist, Howard Gardner, originally put forth 7 different types of intelligence which still remain as popular classifications today.
The science around multiple intelligences is not conclusive, but have proven helpful to some in the educational system.
Our greatest endowment is our intelligence. This intangible, abstract and hard to pin down concept is responsible for everything we do. Our unique human intellect is what has set us apart from our animal forebears and given us dominion and superiority over the planet. Yet, for being such smart primates we still don't have much of a consensus on how to determine intelligence.
The goal posts of brainpower have changed throughout time. We're beginning to realize that there are different modes of how to think and act that are equally valid. Some people believe that the IQ is one of the best ways to showcase how you think. Other pockets of academia believe in Robert Sternberg's Triarchic Theory of Intelligence, which breaks things down into analytic, creative, and practical thinking patterns.
Debates rage on whether creativity can be taught, if brilliance is innate within our genetic code or influenced by our culture and upbringing.
In 1983, Howard Gardner, a developmental psychologist, put forth a new classification system that broke things down into 7 different types of intelligence. He'd later go on to add a few more throughout the years. These included naturalistic intelligence, existential and teaching-pedagogical which he considered adding when speaking with Big Think in 2016. While experimental evidence is sparse within this system, many have found it as a helpful litmus test to get a grasp on the way different people think.
Gardner's original seven types of intelligence 
US Howard Gardner poses on the stage after receiving the 2011 Prince of Asturias Award for Social Sciences during the Prince of Asturias awards ceremony on October 21, 2011 in Oviedo. AFP PHOTO / MIGUEL RIOPA
Gardner argued that it's of an evolutionary benefit for people to possess different sets of skills and talents. This common sense fact then translates into different modes of intelligence. The following is a brief overview of each:
Linguistic: ability to speak and write well.
Logic-mathematical: ability to use logic and mathematical skills to solve problems
Spatial: ability to think and reason about objects in three dimensions
Musical: ability to perform and enjoy music
Kinesthetic (body: ability to move the body in sports, dance, or other physical activities
Interpersonal: ability to understand and interact effectively with others
Intrapersonal: ability to have insight into the self
The idea of multiple intelligences has influenced some in the field of education. For example, teachers might try to hone a child's spatial tendencies and steer them towards being an architect. On the other hand, Gardner also warned that these types of intelligences shouldn't be a limiting factor to how a student is taught. He opposes the idea that there should be a labeling of types of learners. He stated that intelligence is "a biopsychological potential to process information that can be activated in a cultural setting to solve problems or create products that are of value in a culture."
If anything, this system gives learners the power to mix and mingle within the different modalities of thought. With this list we'll be able to build upon our strengths and remedy our weaknesses.
Linguistic Intelligence
"Harry Potter And The Cursed Child" Opening DayNEW YORK, NY - APRIL 22: J.K. Rowling poses at 'Harry Potter and The Cursed Child parts 1 & 2' on Broadway Opening Night at The Lyric Theatre on April 22, 2018 in New York City. (Photo by Bruce Glikas/Bruce Glikas/FilmMagic)
Linguistic intelligence is the ability to have a wide ranging grasp over words and the use of language in order to express and understand abstract concepts and other complex meanings. This type of intelligence allows us to be able to understand the fundamentals of grammar and speech, writing and communication.
Linguistic intelligence is an absolute necessity for base human competence. The use of a highly developed linguistic intelligence is evident within the ranks of novelists, public speakers and poets.
Logical-mathematical intelligence 
Stephen Hawking experiencing weightlessness
NASA
Logical-mathematical intelligence deals in the domain of quantity, numerics, logical operations and the whole range of abstract mathematics concepts. Logical intellect is a must-have for mathematicians, physicists and computer scientists. They derive meaning from sequential reasoning and abstract patterns.
The quick insight into logical tasks gives them the ability to be very well organized and disciplined. It follows that the analytical part of the brain is given much more of a focus on than the creative aspect.
Spatial intelligence
SpaceX Launches Falcon 9 Rocket
SANTA BARBARA, CA - OCTOBER 07: The SpaceX Falcon 9 rocket (R) separates from the space craft (L) behind the rocket trail and under the stars after launching from Vandenberg Air Force Base carrying the SAOCOM 1A and ITASAT 1 satellites, as seen on October 7, 2018 near Santa Barbara, California. Photo by David McNew/Getty Images
Spatial intelligence is the ability to think in visual terms within areas of two and three dimensions. Core skills that come into play include: spatial reasoning, image manipulation, advanced perception, artistic skills and mental imagery.
Paired with an active imagination, spatial intelligence spills over into many disciplines. Some of these include sculptors, painters, architects and even pilots. This type of intelligence is also an absolute necessity to the creation of new imagery which a great deal of people would have a hard time visualizing.
Musical intelligence
Prince, Purple Rain c/o Paramount Pictures
Musical intelligence is the ability to recognize differences in pitch, timbre, tone, and rhythm within a musical composition. The vast soundscape becomes a kind of playground for those musically attuned. They're able to demonstrate a connection between the varied sounds, which allows them to reflect, reproduce and even create their own music.
This type of intelligence is mastered by musicians, composers and listeners who have a fine ear to the nuisances of sound.
Kinesthetic intelligence
Denver Nuggets v Los Angeles LakersSAN DIEGO, CA - SEPTEMBER 30: LeBron James #23 of the Los Angeles Lakers warms up before a preseason game against the Denver Nuggets at Valley View Casino Center on September 30, 2018 in San Diego, California. (Photo by Harry How/Getty Images)
Bodily kinesthetic intelligence is the ability to manipulate exterior objects with the use of your body. A person with this type of intelligence has an incredible mind-body sense with excellent coordination. Athletes, surgeons and skilled laborers have developed kinesthetic abilities.
Interpersonal intelligence
FINLAND-US-ECONOMY-OBAMA
Former President of the United States, Barack Obama, addresses the Nordic Business Forum business seminar in Helsinki, Finland on September 27, 2018. (Photo by Jussi Nukari / Lehtikuva / AFP) / Finland OUT
Interpersonal intelligence is the ability to interact with other people and effectively understand them. A whole host of both verbal and nonverbal cues of communication are needed to have a successful and meaningful interaction.
Things like being sensitive to other people's moods and temperaments allow someone the ability to entertain multiple perspectives. Good politicians, teachers and actors all display this kind of intelligence.
Intrapersonal intelligence
US-IT-LIFESTYLE-APPLE
Apple CEO Tim Cook speaks during an Apple event on September 12, 2018, in Cupertino, California. - NOAH BERGER/AFP/Getty Images
Intrapersonal intelligence is the ability – as the Ancient Greek aphorism would say to "Know thyself." People that are able to understand and control one's thoughts and feelings can use this knowledge in directing their life. This ability is evident in philosophers, leaders and entrepreneurs. They rarely deceive themselves and are able to stay self-motivated in whatever it is they're interested in.
Everyone encounters stereotypes. But what you do afterward says something about you
George A. Spiva Center for the Arts. Flikr.
There is a lot of debate in the scientific community over what exactly intelligence is. We can talk about IQ. That's one thing that's absolutely measurable. But beyond that things get hazy. According to Harvard's Howard Gardner there are multiple intelligences. In an elemental sense, one of the earliest and most comprehensive explanations is the ability to recognize patterns.
The human brain is actually the world's most complex pattern recognition system. Previous research finds that those who are skillful in noticing patterns tend to earn more money, perform better at their jobs, and take better care of their health. In addition, advanced pattern detection may make one savvier in spotting opportunities and less likely to identify with authoritarian ideology.
"Pattern-matching" helps us to discern the feelings of others, make plans, learn a new language, and much more. The problem is, everything has a downside. Those who have excellent pattern recognition tend to use it to evaluate other humans, making this type prone to stereotyping.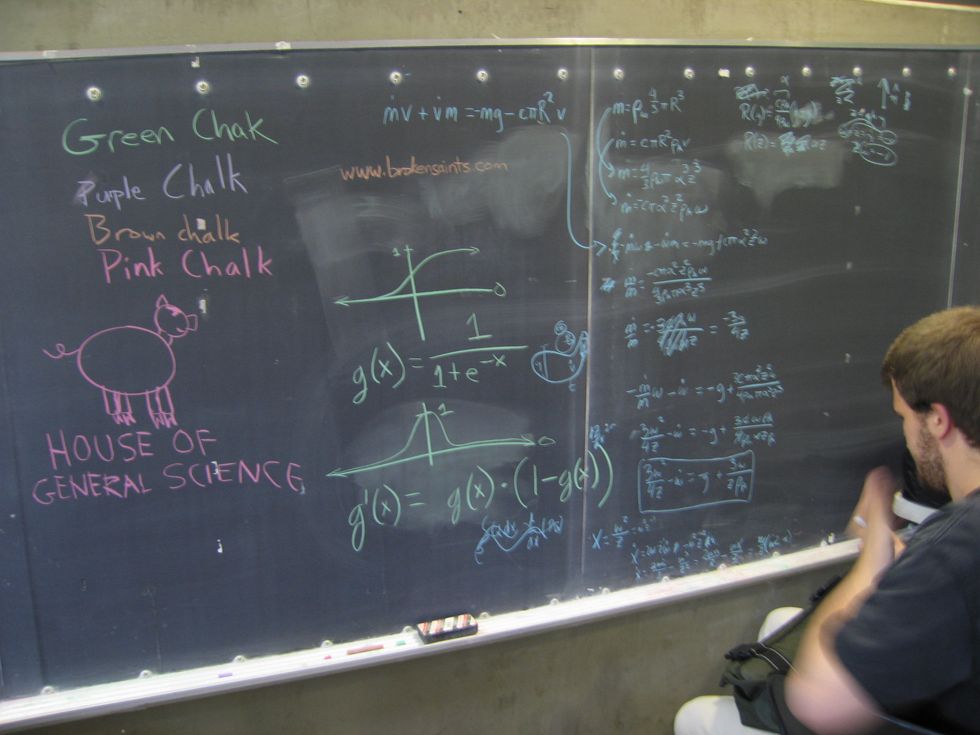 Certain cognitive styles may be prone to social stereotypes. Flickr.
In a series of studies recently performed at New York University, researchers determined that those who were better at pattern-matching, were also more likely to recognize social stereotypes and apply them. There was a saving grace. These types were also more willing to change their attitude or position, in light of new information.
The lead author, David Lick, is a postdoctoral researcher in NYU's Department of Psychology. Lick, along with Assistant Professors Jonathan Freeman and Adam Alter, joined forces to find out how pattern detectors operate when they come into contact with social stereotypes. The authors wrote, "Because pattern detection is a core component of human intelligence, people with superior cognitive abilities may be equipped to efficiently learn and use stereotypes about social groups."
Researchers recruited 1,257 participants online through Amazon's Mechanical Turk. This is where participants agree to become subjects in social science experiments, in return for some form of compensation. Participants were put through six experiments in all. In the first two, they saw pictures of either blue or yellow aliens with varying dimensional differences, such as a different face shapes, eye sizes, or ear sizes.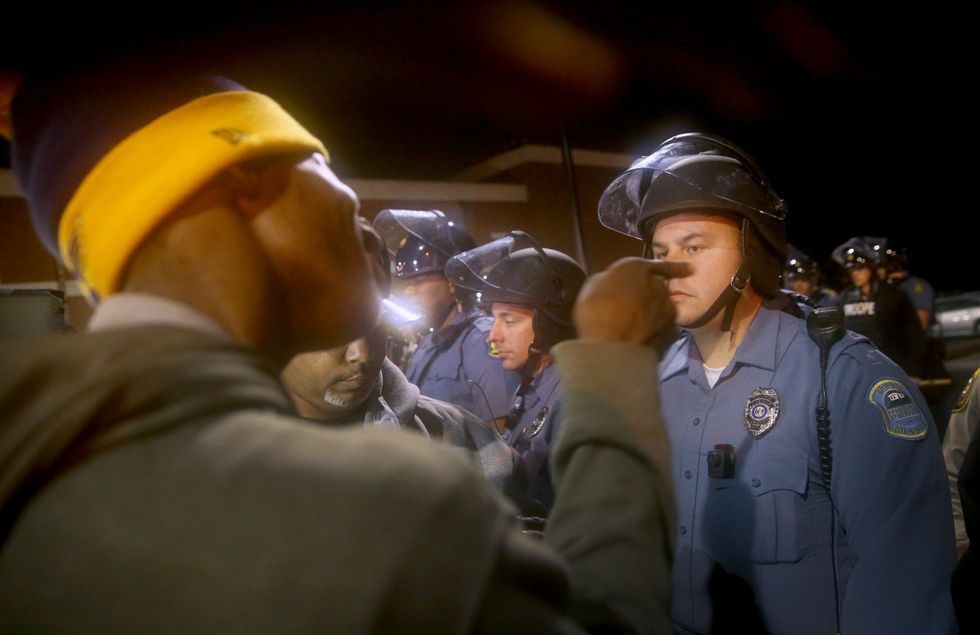 Certain types may be more likely to act on social stereotypes without being aware of it. Getty Images.
Recruits were told that blue aliens are "unfriendly." They take part in rude behavior, such as spitting in another's face. Meanwhile, yellow aliens are "friendly." They'd do things like buying a bouquet of flowers for another. In the third leg, respondents were made to take the Raven's Advanced Progressive Matrices, a pattern recognition assessment.
In the fourth segment, they underwent a memory test. Participants were told to match faces with behaviors. Among those the viewers encountered were some blue and yellow faces they'd never seen before. What the study showed was that pattern detectors were more likely to attribute blue faces to unfriendly behavior and yellow ones to the friendly kind. Researcher's say, this constitutes a learned behavior.
In the next test, respondents encountered human faces. They were all male and had either a wide or narrow nose. For one set of participants, the wide-nosed faces were given unfriendly traits and the thin-nosed, friendly ones. In the second group, the roles were reversed. The example given of unfriendly behavior was laughing at a homeless person. While the positive example was bringing a bouquet of flowers to a sick friend.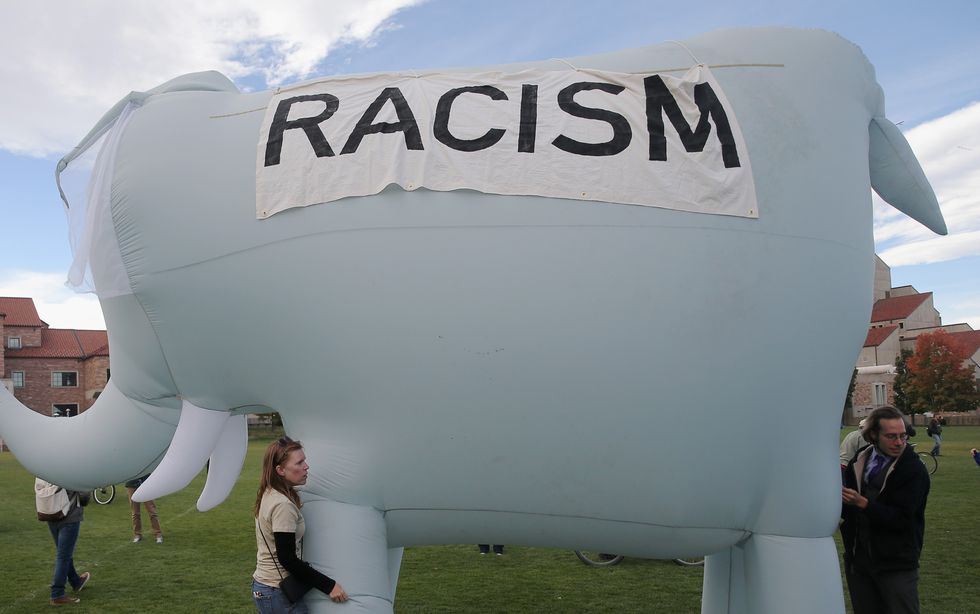 We encounter social stereotypes all the time. How we internalize it is being uncovered. Getty Images.
Next, participants were told that they'd take a break from the study, which was misleading. They were asked if they'd like to play a game. One aspect was they'd have to lend out money to other participants. Players chose their avatar from a group of faces and played for 12 rounds. In each, they partnered up with a different looking avatar.
Participants didn't know it, but they weren't playing with real partners. Instead, researchers were selecting avatars to pair them up with, to see if they operated under any sort of bias. Respondents who did better with pattern recognition often gave less money to those avatars whose noses they had learned to stereotype. Yet, when they encountered information that bucked the bias, pattern-detectors altered the way they played the game.
In the last simulation, researchers looked at real-world stereotypes related to traditional male-oriented traits such as being authoritative and female-oriented ones such as being submissive. Pattern detectors who were shown repeated examples that women actually were more authoritative, showed a significant decrease in stereotyping behavior.
Lick, Freedman, and Alter say that specific advanced cognitive abilities may have a tendency to come with certain shortcomings. Besides this bias toward stereotyping, pattern-matching types are also more prone to OCD-like symptoms and behavior. Fortunately, the study also shows that this type may be the most amenable to bias.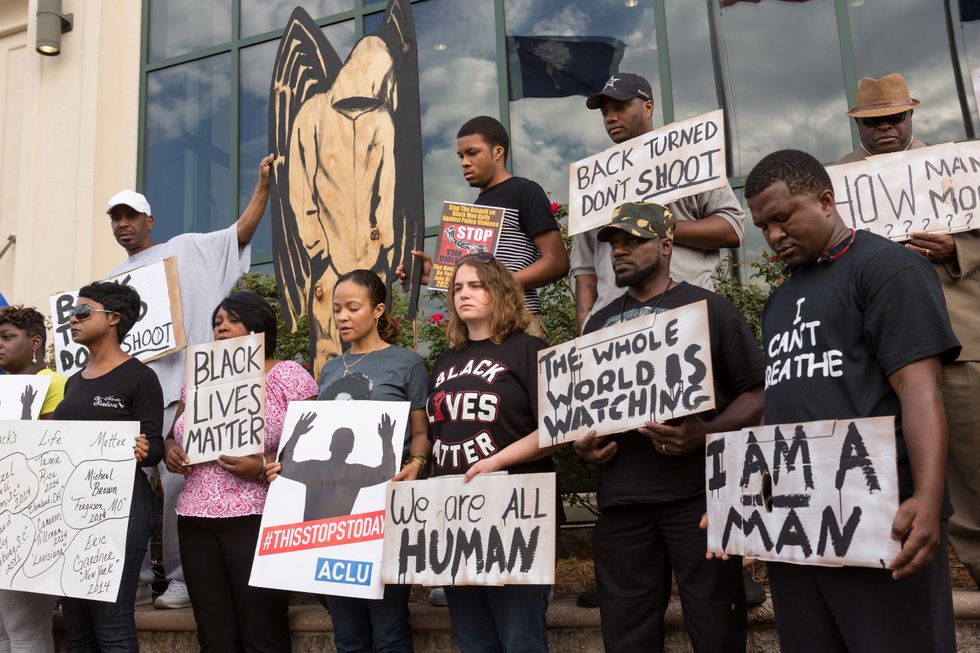 Pattern detectors may be the most amenable to stereotyping. Getty Images.
David Lick responded to some questions I had about this study via email. He told me that he and colleagues can accurately predict how likely participants are to apply stereotypes if given the chance. 
He wrote:
In fact, social psychologists have done quite a bit of work on the topic using implicit measures similar to the ones described in our paper. There's also been some work on methods to reduce stereotyping, though the literature is considerably smaller. Irene Blair (2002) and Kerry Kawakami (2005, 2007) have done some of the best work on counter-stereotype training procedures, and have shown some success in reducing explicit / implicit stereotyping. However, a number of questions still remain about the long-term effects of such training, and I think we need to do more research before making broad claims about the efficacy of these programs.
I asked if someday, we could use these findings to develop a sort of bias screening tool. But Lick said he wasn't comfortable with that for a couple of reasons: 
(1) These findings are restricted to fictional groups, "which could differ from real-world stereotypes in a number of important ways."
(2) It's not clear that such a tool would even be useful. "Although there is a statistically reliable association between pattern detection and stereotyping, that doesn't mean there's a 1:1 mapping or that every good pattern detector will stereotype in every situation," he said. Such a tool would only tell you if someone was likely to stereotype or not, which could lead to serious problems such as damaged interpersonal relationships or reputations by causing false accusations. "Even if the intentions were good, we'd need a lot more research with more diverse groups of people before beginning to think about a screening tool," Lick said.
Still, these findings are paving the way for future research, allowing us to come to understand different cognitive styles in a deeper and more comprehensive way. From there, we could develop an anti-stereotyping program complete with different tracks, each tailored to reach a particular cognitive style.
To learn more about the nature of stereotyping and how we humans go about it, click here: 
A new study from Cornell University shows how metaphors influence our ability to be impressed by genius and uncovers a gender hook – it seems we prefer to conceive of male genius as an exciting idea explosion, and female genius as a long, hard labor of hard work.
Is genius the result of nurturing an idea, or being struck by one? Well, it depends on your gender.
Genius is a hard concept to pin down. That's why we have to talk about it using metaphors, like "light-bulb moments" and "the fruit of seeds planted in youth." Our metaphors are a bit wonky, but it turns out they imply a whole lot about the validity of genius ideas – and the gender of the person having them.
That's what Cornell University researchers Kristen Elmore and Myra Luna-Lucero just learned from three experiments. They manipulated acts of genius like Alan Turing's creation of his Enigma machine and Hedy Lamarr's discovery of spread spectrum radio waves to be either light bulb moments or the fruit of seeds of effort. The researchers distributed the randomized write-ups to participants and surveyed them about their perception of genius. The results, published in the journal Social Psychological and Personality Science, were surprising.
First, the researchers wrote two descriptions of Alan Turing's creation of the code-breaking Enigma machine – one as a "light bulb" moment of sudden inspiration, and one as the "fruit" of effort over time. They randomly assigned those descriptions to 395 participants and asked them how that moment of genius defined Turing. The light-bulb metaphor led participants to think of Turing's invention as exceptional. The seed metaphor did not:
Credit: Social Psychological and Personality Science
"This effect emerged even though all participants read about the same idea," the authors emphasize in the study. "The seed metaphor may rely more on existing beliefs about effort in order to frame an idea as exceptional, whereas the light bulb metaphor may be so frequently evoked and familiar that it exerts influence regardless of more stable beliefs about whether ideas originate from inspiration." That means that the light bulb comparison made Turing's invention seem unattainable for anyone except a genius --  especially normal, hard-working people (which, given that Turing actually created the Enigma machine through long, hard work, is problematic).
Next, the researchers assigned 393 participants general statements about what the average man or woman was best at. After calculating the survey, they found that "women were more likely than men to endorse women as superior idea creators," especially if those female participants had positive exposure to the seed metaphor. Then they surveyed 426 participants about the creation of spread spectrum radio waves, manipulating the gender of the inventor (Hedy Lamarr vs George Antheil, both of whom created the technology) and the light bulb vs seed comparison. They found that people were less likely to consider the invention an act of genius if Lamarr had created it in a light bulb moment – yet, were more receptive to it being the fruit of a seed. Participants were more likely to consider Antheil a genius when the invention was described as a light-bulb moment.
Credit: Social Psychological and Personality Science
Overall, the researchers found that "the seed metaphor is more compatible with and inclusive of women's accomplishments… [and] possibly incongruent with the stereotype of male inventors."  They posit that difference as a semantic one in the study: "Language connecting innovation to stereotypically feminine traits like nurturance may bring to mind pathways to success and genius that challenge typical understandings of genius as innate."
That's particularly troubling given how women view their own intelligence, according to the study authors. "Women in male-dominated fields are more likely to misinterpret their effort as a sign that they do not belong and, thus, benefit in particular from portrayals of effort as normal for success."
Compared to common findings on genius, that's a striking thought. "Although certain individuals may be widely accepted as geniuses, there cannot be a consensus on exactly who is, and is not, a genius," explains Psychology Today. One thing we know for certain is that genius is more about analytical reasoning skills and pattern thinking than light-bulb moments. And genius isn't limited to only one kind of intelligence, either, as developmental psychologist Howard Gardner told us: