Your microbiome begins in your mouth. Why don't we look there more often?
Photo by Carl D. Walsh/Portland Portland Press Herald via Getty Images
Eighty percent of patients who've had heart attacks have gum disease, says Dr. Shahrzad Fattahi.
Oral health is also implicated in forms of cancer, dementia, canker sores, and more.
Fattahi says the future of medicine must also focus on saliva, as a whole new field of salivary diagnostics is emerging.
Over the summer, I was sitting in the dentist's chair, waiting for a cap to be placed over a cracked tooth. While dentist offices rarely inspire joy, I always enjoy visiting Shahzrad Fattahi. Leaving my doctors in New York City was one of the hardest aspects of moving. Thankfully, a mutual friend recommended me to Dr. Fattahi. I gladly travel the extra distance to get to her Playa Vista office—we sometimes forget how much a good doctor matters until we find one.
Part of the reason I enjoy our visits is that we end up spending half the time talking about a variety of topics related to health. On this occasion, I mention the microbiome; it's something I've been writing about lately. Dr. Fattahi mentions that the mouth has its own microbiome: Oral health affects a variety of autoimmune disorders, cancers, heart problems, and cognitive issues.
It makes sense. The entryway into our gut microbiome is the mouth. Yet I'd never made the connection about just how important food is from this particular perspective. Gut health begins with salivation. In fact, as you'll read below, saliva contains nearly as many molecules as blood, making chair-side salivary diagnostics an important part of the future of medicine.
During our wide-ranging discussion (much of which I couldn't fit into this article), we talk about why dental insurance is separate from medical insurance—one of those givens in America we rarely question—as well as the connection between gut and mouth health, how to promote good bacteria and reduce bad bacteria, why dentistry misses so much by focusing on cosmetics instead of functional health, how oral health affects your breathing, and the best way to help your child develop a strong, healthy jaw for life: breastfeeding.
One thing became clear while I talked to Dr. Fattahi: Holistic health needs to include oral health. Insurance companies need to figure that out, too.
Dr. Shahzrad Fattahi
Derek: In your office, you pointed out the connection between dental health and the microbiome, which is something I had never thought about.
Shahrzad: It's a great place to start, but maybe we can back up to how dental health affects your whole being and overall health. There is a missing link between what happens in the mouth and what happens in the rest of the body. With our distaste for dental checkups and focus on treatment versus prevention, we really fail to see how dental disease is a warning sign of so many other diseases. We should take a cue from our medical colleagues, who have made a shift toward more functional medicine and looking at root causes of diseases. When you come in for a dental visit now, we are only doing a cleaning, checking for cavities, recommending whitening, and sending you on your way.
We need to move toward functional dentistry. We have so much more information that we can pass on to our patients in terms of their overall health, like salivary testing for your pH levels and your airway assessment. We can do a simple chair-side salivary test to tell you if your bacterial levels are off.
In terms of your microbiome, we all hear so much about gut health, which is really your digestive system. Your gut is now responsible for 80 percent of your immune system and your gut starts in the mouth. If you think of the gut as a long tube, sort of like a conveyor belt, you put the food in your mouth first. Any diet that you follow—keto, paleo, vegan—you're actually first coating the food with your saliva. If there's an imbalance, you're passing that down into the ecosystem along the way. That's the main way swallowing bacteria is going to further affect your immune system downstream.
Derek: And you start salivating before you even begin eating. Sometimes a trigger, such as thinking about food, can make you salivate.
Shahrzad: Absolutely. The first part of your digestive system is the salivary enzymes that are exuded from your salivary glands. You activate your vagus nerve the first time you swallow, which activates the rest of your digestion. What's important to understand is that we're not saying "antibacterial." We are saying you should have a balance of bacteria. Imbalance causes the dysbiosis between the good and bad bacteria.
Interview with Dr. David Wong on Salivary Diagnostics
Derek: What causes bad bacteria in your mouth?
Shahrzad: Good and bad bacteria is divided into two groups: the slow eaters and the fast eaters. The fast eaters feed on simple carbohydrates like sugars. When we eat sugary, white flour foods, we send these back bacteria into a frenzy. Then they metabolize acids. The slow eaters are actually the ones that are designed to digest longer, more complex molecules. They feed more on fibrous fruits.
Derek: Good and bad in this sense are based on the foods you're eating. When you say slow, it's not necessarily the amount of times you chew, but the actual foods you're consuming?
Shahzrad: In part, yes, definitely the foods that you're consuming. Processed foods, white sugars, and grains tend to see the faster-metabolizing bacteria. The more fibrous foods tend to affect the more slow-growing bacteria. If you eat too much sugar, the fast-metabolizing strains multiply too rapidly and spew out too much acid. That starts a chain reaction that leaches too much calcium from the enamel. The fastest-growing bacteria grow at the expense of the slower-growing bacteria.
If you have an imbalance, for example, if you have a lot of stress, we know that cortisol tends to secrete from the fluid around your teeth. That leads to the growth of gingivalis, which is the main bug that causes all the problems that we are seeing with GI.
Derek: What is it psychologically that people don't like to or are afraid to go to the dentist?
Shahzrad: We have to talk about the fear and trauma around dentistry. I was a kid in the seventies. We didn't grow up in a very kind, nurturing environment. Usually they would kick your mother out, tell you to be quiet and just suck it up, and you would be sitting helpless on the chair. More than anything, I hear every day, "Doc, I don't want to be here. I'm so afraid." The dentist appointment is the last phone call anyone makes. You're not thinking of your dental appointment as part of your health.
Most of the calls I get are pain calls. You tend to only go when you're in pain. Organized dentistry is now making a more concerted effort to create nurturing environments.
A dentist treating a soldier, Trench Mortars School, Nervesa della Battaglia, World War I, Italy, 20th century.
Derek: How do we get people to understand that oral health affects overall health?
Shahzrad: We have so many studies linking all kinds of periodontal disease and gum disease. There are links between gum disease and heart disease. In fact, 80 percent—this is a staggering number—80 percent of patients who've had heart attacks have gum disease, yet there's no discussion between dentists and cardiologists. We now have evidence of Alzheimer's being linked to gum disease. We now show increments of the same bacterial colonies in the intestine of patients with HIV, colon cancer, GI, and pancreatic cancer. The science is there.
Derek: We're really just learning how important gut health is. You're adding another layer here. The "tongue microbiota" is a new term to me.
Shahzrad: Yes. And we need to have more of these discussions. We need to make a paradigm shift to thinking about oral health as valuable and a part of our overall health. As our food got softer and less nutrient-dense, not only did we stop eating less roughage, we stopped using the muscles of our faces. We also started to eat a more grain-based diet, which is lacking in fat-soluble vitamins like A, D, and K. We also see in our patients a higher incidence of canker sores. If you're low in Omega 3s, you may be having periodontitis.
Derek: Cooking, however, made foods more nutritionally bioavailable. Richard Wrangham wrote an excellent book on that topic. The trade-off, of course, was that our jaws got much weaker.
Shahzrad: It's like going to the gym and exercising your muscles. The more you exercise, the better muscle strength and overall bone bone density improves. It's the same with the jaw. You want to eat more fibrous foods, but also foods that are nutrient-dense, that have K2 and vitamin D.
Derek: I used to have regular outbreaks of four to six canker sores at a time. When I went from a longtime, grain-heavy vegetarian diet to eating meat again, my canker sores disappeared. I haven't had one in four years now; I know there is a link there. This is just one example of the importance of food and your mouth. Overall, what is the future of oral health?
Shahzrad: The field of salivary diagnostics has come so far. Saliva markers can be used to detect all kinds of diseases, oral cancer, breast cancer, all kinds of autoimmune diseases. Chair-side salivary testing, which we offer in our practice now, will be the new paradigm, not only in the dental field but in the whole medical field. Dr. David Wong at UCLA is doing some very exciting research. He published 165 million genetic sequences and found that saliva contains many of the same molecules contained in blood. In the future, if you're not looking at saliva, you're going to be missing indicators of disease.
--
One type of dog in particular is linked with the lowest rates of cardiovascular disease in their human pals.
Photo: Matt Cardy/Getty Images
We'll never know the first human to call a dog his best friend. Nearly 15,000 years ago dogs were buried next to humans; our canine pals were on the hunting-gathering circuit with us. By the time we settled into cities they were willing allies, given the bonds forged by then. As in any relationship, we give a little and take a little. 
Apparently we're taking even more than we thought, according to new research published in Scientific Reports. Dog owners who live alone are 36 percent less likely to suffer from cardiovascular disease than non-dog owners, while multiple-person households enjoy a 15 percent decrease in heart problems. 
This is no small-scale study. A team led by Mwenya Mubanga, who works in the Department of Medical Sciences in Molecular Epidemiology and Science for Life Laboratory at Uppsala University, analyzed medical records from more than 3.4 million residents in Sweden. They compared those records against pet ownership records, as well as self-reported health and lifestyle habits from over 34,000 citizens. 
The group the team ended up focusing on included people between ages 40 and 80, with a mean average of 57, of which 13 percent were dog owners. Since cardiovascular disease accounted for 45 percent of all deaths in Europe in 2016, researchers searched for a correlation between dog ownership and rates of heart problems. In their words: 
Dogs may be beneficial in reducing cardiovascular risk by providing a non-human form of social support and increasing physical activity. Dog ownership has been reported to be associated with alleviation of social isolation and improved perception of wellbeing, particularly in single persons and the elderly. 
Interestingly, people who own hunting dogs, such as terriers and retrievers, experience the lowest rates of cardiovascular disease. The exact link is unknown. Active people could choose these dogs to work out with more often, or those dogs might inspire people to start running up mountains and across fields. Given the amount of time hunting dogs need to run, it makes sense the human would be influenced as well. 
Correlation, of course, does not imply causation, a fact researchers are aware of. Yet beyond exercise they speculate that psychological comfort could be another important factor. Many studies have shown the negative effects of loneliness on a person; strong social networks—real, live ones, not online—are a necessary component of physical and mental health. This could be why rates of cardiovascular problems were markedly lower for those who live alone. The canine is truly their best friend. 
This makes sense, given that a 2015 study discovered that extended eye contact releases oxytocin in the brains of both dogs and humans. We've even evolved together biologically, with genes for digestion, metabolism, neurological processes, and cancers occurring in dogs and humans simultaneously. 
According to the ASPCA, 6.5 million companion animals enter shelters every year in America, with dogs slightly edging out cats in number. Of that pool, 670,000 dogs and 860,000 cats are euthanized. While those numbers are fortunately down since 2011, that's still a startlingly large number of animals who can't find homes. Given the health benefits to humans, it's a perfect season to visit a shelter. Your heart will thank you for it.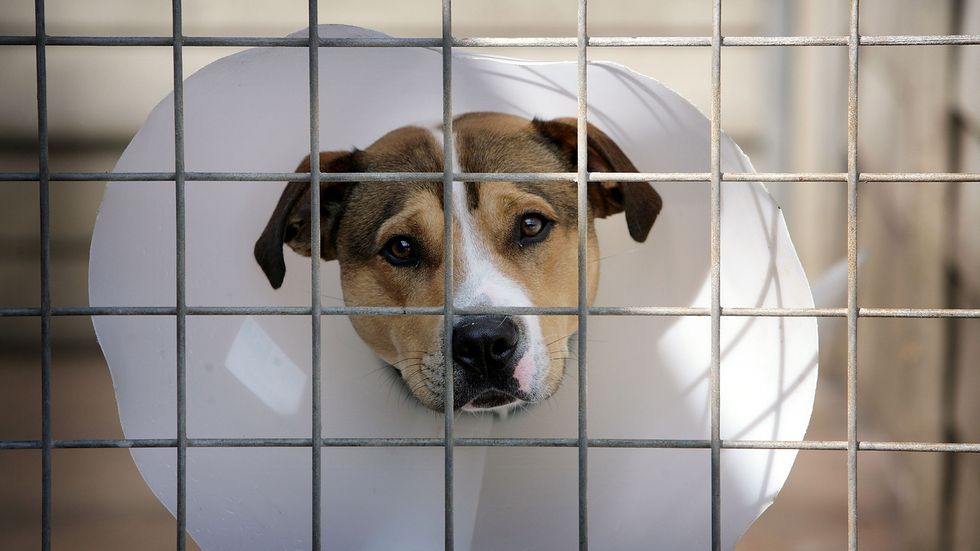 --
Derek is the author of Whole Motion: Training Your Brain and Body For Optimal Health. Based in Los Angeles, he is working on a new book about spiritual consumerism. Stay in touch on Facebook and Twitter.
Diabetes, certain forms of cancer, and other conditions may also be inhibited. 
People in a coffee bar drinking espresso.
Americans are coffee addicts, and perhaps more so nowadays, now that we're working longer hours and getting less sleep than decades past. 50% of Americans drink at least one cup per day. In the past, the pendulum on coffee, and in particular caffeine, swung back and forth as to whether moderate consumption was healthy or not. At one time, too much was thought bad for the heart.
Today, moderate caffeine consumption is actually considered healthy. Tea and coffee both contain antioxidants which rid the body of free radicals—proven to harm cells. One recent study found that coffee consumption in women can decrease the risk of dementia. Another found that drinking coffee can lessen the impact of liver disease.
In a recent study published online in the journal Nature Medicine, researchers at Stanford University discovered that among certain adults, caffeine can block an inflammation pathway which leads to heart disease. 100 human participants underwent extensive assessment, including giving researchers their family and medical histories, answering survey questions, and giving blood. This pathway is associated with low-grade, chronic inflammation, known to contribute to disease and aging.
Nucleic acid metabolites are byproducts of processes that circulate in the blood and trigger inflammation. Chronic, low-grade inflammation has been linked to heart disease, Alzheimer's, dementia, osteoarthritis, certain types of cancer, and even depression. According to the study's lead author David Furman, PhD, "More than 90 percent of all non-communicable diseases of aging are associated with chronic inflammation."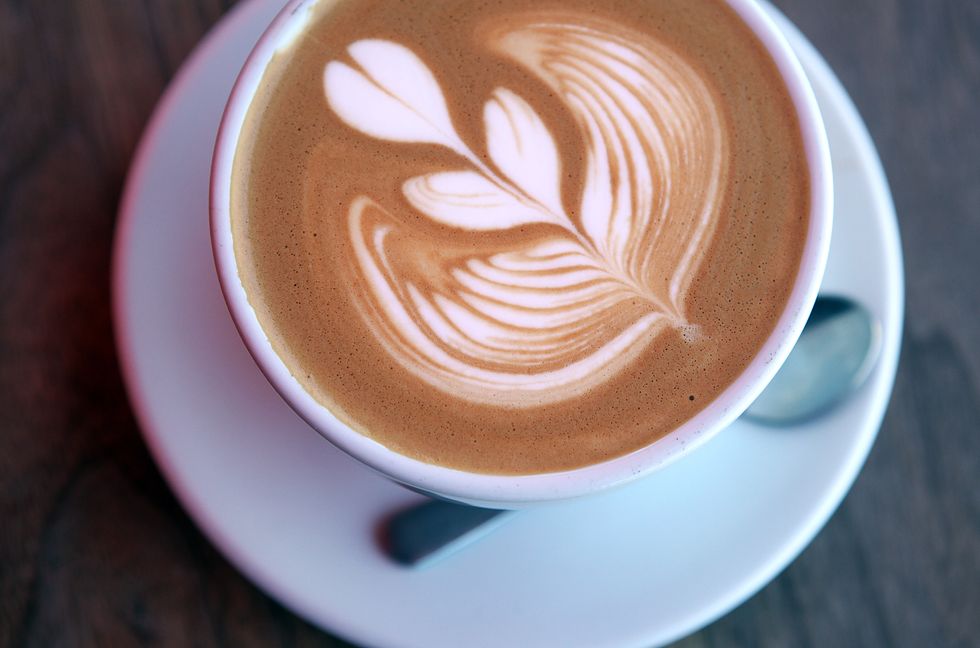 Recent studies show that moderate caffeine consumption offers tremendous health benefits.
Mark Davis, PhD was a senior author on this study. He's the director of the Stanford Institute for Immunity, Transplantation, and Infection. Besides helping to prevent disease, "It's also well-known that caffeine intake is associated with longevity," Davis said. "Our findings show that an underlying inflammatory process, which is associated with aging, is not only driving cardiovascular disease but is, in turn, driven by molecular events that we may be able to target and combat." Target in medical speak often means potentially treatable with drug therapy, which could reap exciting benefits for certain patients.
Still, their findings aren't airtight. The inflammatory mechanism researchers discovered was present in some, but not all participants. Interestingly, those who were found to have a less active pathway or mechanism tended to consume higher levels of caffeine. Turning to the lab, these scientists soon saw that among older patients who tended to drink more coffee or tea, the inflammatory mechanism was inhibited.
At the opening of the study, researchers perused data from a long-term project a decade old, the Stanford-Ellison cohort. This is a longitudinal study on the immunology of aging. Here, the immune systems of 20 to 30 year-olds is compared to those of adults over age 60. Participants give blood annually and answer survey questions and all the data is recorded.
In the caffeine study, researchers compared blood samples from younger participants to older ones, to see what genes were active in old age. Two groups of genes were of interest. Each help produce an inflammatory protein that circulates throughout the body, known as IL-1-beta.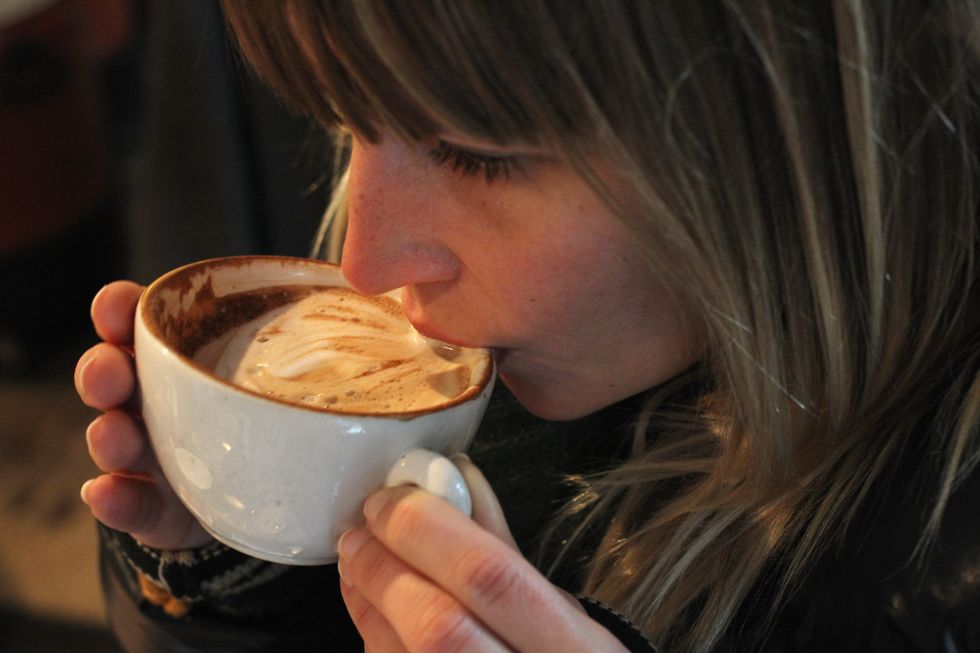 Caffeine was shown to inhibit certain gene clusters and so stave off chronic inflammation.
Next, the study zeroed in on two subgroups of older subjects. One had both gene clusters activated, while the other had one or both activated but at a low level. Among those with high cluster activity, nine out of the 12 had high blood pressure. But only one of 11 participants who had low cluster activity did. Colleague and co-author Francois Haddad, MD ran a follow-up study, finding that the group with high gene cluster activity had more advanced cases of atherosclerosis or hardening of the arteries.
Those who had high activity were more likely to have free radicals in their system. Also, those who had low activity reported at least one close relative who lived to age 90 or older. Meanwhile, those who saw high activity at age 85 or above in 2008, were more likely to have passed away by 2016. In addition, IL-1-beta and other byproducts produced by free radicals were found at high levels in the systems of the high cluster group.
Researchers incubated immune cells with some of those nucleic-acid metabolites. This was found to increase the activity of one of the two gene clusters. The result was IL-1-beta. They injected this into healthy mice who soon developed system-wide inflammation and high blood pressure. Then, researchers took blood from older participants who had gene cluster activity along with a high rate of caffeine consumption. They found that those inflammation-causing substances were inhibited over time, due to caffeine's presence.
Though a marvelous result, there remain some loose ends. One is that researchers couldn't prove a cause-and-effect relationship between caffeine consumption and longevity, merely a strong correlation. The second and perhaps more important was, they weren't sure why some people have this gene cluster activation while others don't. Some mechanisms have already been implicated, and those will be the focus of future studies.
To learn other ways to live longer and healthier, click here:
A large new study finds a relationship between consumption of hot red peppers and mortality.
You might consider adding some spice to your diet as researchers found a 13% decrease in the total mortality rate of people who ate hot red chili peppers. That's right - a Sriracha addiction may pay off. 
This new study is only one of two studies on this subject, confirming the findings of a 2015 Chinese study. Scientists from the Larner College of Medicine at the University of Vermont examined data from 16,000 Americans who were followed for up to 23 years. The mortality rate for people who ate chili peppers was 21.6%. This is in comparison to the 33.6% rate of mortality among those who didn't. The difference in numbers is largely because of a decrease in deaths due to heart disease and stroke in the chili-pepper-consuming group.
How specifically do chili peppers help decrease mortality? The main component of chili peppers called "capsaicin" may be the reason.
"Although the mechanism by which peppers could delay mortality is far from certain, Transient Receptor Potential (TRP) channels, which are primary receptors for pungent agents such as capsaicin (the principal component in chili peppers), may in part be responsible for the observed relationship," write the authors Professor of Medicine Benjamin Littenberg, M.D. and medical student Mustafa Chopan '17. 
While further research is necessary, scientists propose some explanations of how capsaicin could be making a difference. This component could be positively affecting cellular and molecular mechanisms which are linked to obesity and control coronary blood flow. In particular, capsaicin could be fighting high cholesterol, help metabolize fat breakdown, reducing likelihood of diabetes and stopping tumors. It could also have antimicrobial qualities, positively affecting the microbiota of the gut.
The scientists think their work might result in people needing to eat more spicy food.
"Because our study adds to the generalizability of previous findings, chili pepper—or even spicy food - consumption may become a dietary recommendation and/or fuel further research in the form of clinical trials," said Chopan. 
You can read the study published in PLoS ONE here. 
If you weren't excited enough about chili peppers at this point, here's a video from a hot pepper eating contest:
COVER PHOTO: This photo taken on July 2, 2016 shows contestants taking part in a chilli pepper-eating competition in Lijiang, southwest China's Yunnan province. The first prize was won by a man from Chengdu as he ate 47 chilli peppers in two minutes. (Photo credit: STR/AFP/Getty Images)
A Harvard University study of women finds a link between optimism and risks of dying from a number of diseases.
Do you expect good things to happen in your life? Or do you see the world as a glass-mostly-empty kind of slog? You might want to rethink your approach because being an optimistic person may help you live longer. Such is the conclusion of a new study from Harvard's T.H. Chan School of Public Health.
The eight-year study focused on women and found that the more optimistic had a notably smaller risk of dying from major causes of death like cancer, heart disease, stroke, respiratory disease and infection if compared to the less optimistic.
"While most medical and public health efforts today focus on reducing risk factors for diseases, evidence has been mounting that enhancing psychological resilience may also make a difference," explained the study's co-lead author Eric Kim, research fellow in the Department of Social and Behavioral Sciences. "Our new findings suggest that we should make efforts to boost optimism, which has been shown to be associated with healthier behaviors and healthier ways of coping with life challenges." 
One possible way to explain their findings is that people with more positive attitudes tend to engage in healthier behaviors. But it is also likely, according to Kim, that a sunnier attitude can actually have a direct biological impact.
The research looked at data from over 70,000 women which was collected from 2004 to 2012 via the Nurses' Health Study. That study tracked women's health by surveying them every two years. 
The women in the top 25% on the optimism scale had a 30% less chance of dying from the analyzed diseases than women in the bottom quarter. The numbers broke down further this way - the most optimistic had a 16% lower risk of dying from cancer, 38% lower risk of dying from heart disease, 39% less risk of dying from stroke, 38% less chance of dying from respiratory disease and 52% when it came to infection.
Previous studies have already linked an optimistic outlook to lower risk of cardiovascular diseases but this study was the first to find the same kind of link to other illnesses.
How can we act on this information? The researchers think the key lies in the evidence that optimism can be learned.
"Previous studies have shown that optimism can be altered with relatively uncomplicated and low-cost interventions — even something as simple as having people write down and think about the best possible outcomes for various areas of their lives, such as careers or friendships," said the study's co-lead author Kaitlin Hagan, postdoctoral research fellow. "Encouraging use of these interventions could be an innovative way to enhance health in the future."
You can read the study titled "Optimism and Cause-Specific Mortality: A Prospective Cohort Study" here in the American Journal of Epidemiology.
Cover photo: Participants make their way around the course during the Mud Madness event on September 25, 2016 in Portadown, Northern Ireland. (Photo by Charles McQuillan/McVities Mud Madness via Getty Images)