A conspiracy theory that 90 percent of the world's population will be killed off spreads widely on pandemic fears.
Credit: United Nations
The Agenda 21 conspiracy theory is spreading widely thanks to pandemic fears.
The theory falsely claims the United Nations and governments are colluding to wipe out 90 percent of the global population.
Agenda 21 is based on an actual UN resolution from 1992 and is aimed at the sustainability movement.
In an age drowning in conspiracy theories, Agenda 21, a tinfoil favorite that goes back to the '90s has been reignited by the coronavirus. The gist – a totalitarian world cabal is trying to depopulate the planet by 90 percent and the U.N. is in on it. As are numerous governments (including yours). The reason for the conspiracy theory's recent surge in shares and popularity? It can tie in vaccinations, Soros, Bill Gates, and 5G into a neat nexus of paranoid fantasies.
The conspiracy, spun out of a nonbinding UN resolution on sustainable development from 1992, actually envisions a whole New World Order that is supposedly being brought into existence by nefarious global operators. The "21" part of Agenda 21 refers to the target year of 2021 from the original UN plan. By now that goal post has been moved to 2030, by which date, the conspiracy claims, we would get a one-world government, subjugating the rest of the nations. The smörgåsbord of fears includes one world currency, one religion (if any), one military, no private property, no family units, mandatory vaccines, microchips for everyone, Social Credit System, 5G monitoring, and the government raising your children and controlling all the schools. People would not be able to own cars or businesses as everything will be managed either by corporations or governments.
Agenda 21, as it's currently presented in social media on accounts with hundreds of thousands of followers, also attacks Universal Basic Income and purports people will be segregated into human settlement zones (a favorite of dystopian teenage fiction).
And there'd be no fossil fuels, a fact that doesn't necessarily sound so bad, but is part of a hyperbolic list of horrible things that attacks the environmental movement and certain progressive goals.
Of course, some parts of the conspiracy may not sound too far-fetched to us, as they draw upon the tensions of our current societies and have grains of truth to them. But taken as a whole, Agenda 21 is a collection of unproven and unprovable attacks on reason and truth that was "being used by extremists and mainstream politicians to stoke fears and stifle rational policymaking across the country" as concluded a 2014 report by the Southern Policy Law Center (SPLC). The same can be said of today.
How to shut down coronavirus conspiracy theories | Michael Shermer 
As explained to BuzzFeed News by Heidi Beirich, who co-authored the SPLC report, "Fears are running rampant in the far right that [the coronavirus] is some part of a conspiracy, maybe by the Chinese government, other global actors, even George Soros, to do 'something' to conservatives or Americans." What does this lead to? "It's not surprising that Agenda 21 would pop up again in that environment," thinks Beirich.
Lest you think only fringe elements can believe such a modern anxiety hodgepodge, these beliefs find their way into mainstream conversations, with Newt Gingrich, Senator Ted Cruz, and Glenn Beck (who wrote a book about it) bringing Agenda 21 up in their speeches. And the 2012 platform of the Republican Party stated flatly "we strongly reject the U.N. Agenda 21 as erosive of American sovereignty."
Over the years, fears of Agenda 21 found their way into opposing efforts by local governments to promote resource and land conservation or build bike lanes or public transportation hubs. Real-world impact caused by oversized reactions to an agreement that SLPC described as "a feel-good guide that cannot force anyone, anywhere, to do anything at all."
There is enough fertile ground for such ideas to spread, as evidenced by a published letter to the editor that maintains Agenda 21 wants to get the world population under 500 million. That means about 7 billion (or 90 percent of us) have to be eliminated somehow. And, of course, what better way than a pandemic?
The 1992 UN resolution that gave birth to this dangerous meme was a rather innocuous affair, not worthy of such continued attention. U.N. often comes across as a powerless and ineffectual organization and claims of such well-coordinated evil designs are highly farfetched. Of course, that's what they want you to think.
As it explains on a page of the UN Division for Sustainable Development Goals website dedicated to Agenda 21, the document is a "comprehensive plan of action" that is supposed to be carried out at every level – global, national and local. It is to be undertaken by all the organizations that comprise the United Nations System as well as the leaders of nations. In fact, the signers at the United Nations Conference on Environment and Development (UNCED) held in Rio de Janerio in June 1992 included 178 governments.
The agreement was also to apply rather broadly to "major groups in every area" where humans impact the environment. The misinformation about Agenda 21 brings potential harm to millions of people, while the goals of the document itself are concerned with managing various types of waste, women's health, public transportation and encouraging sustainability cooperation that should start at the local level to be successful.
As the coronavirus pandemic continues to ravage the globe, the wild spread of theories that will stop some people from taking necessary precautions, medicine, and eventual vaccines, is a tragic illness of its own.
Read the full text (comprised of 351 pages) of the Agenda 21 here.
Fascism and conspiracy theories: The symptoms of broken communication
The contestants would try to reach the end of the world, as they understand it.
According to Flat-Earthers, our planet is flat and space travel doesn't happen.
People are calling for a reality show about Flat-Earthers.
Flat-Earthers say a 150-foot ice wall surrounds the world.
Your basic flat earth belief kit often stems from biblical references, such as one, apparently, that mentions a giant tree that's supposedly visible from all corners of the Earth — at its "farthest bounds." If the planet was spherical this would not be possible while a flat Earth allows for such a scenario. Other beliefs that go along with this include claiming that gravity isn't real and that a Game of Thrones-like wall of ice surrounds the rim of the disc-like Earth. This wall is Antarctica while the Arctic Circle is the disc's center. If you went over the wall, you would fall into outer space or end up on an infinite plane. But, as the Flat Earth Society site admits, "To our knowledge, no one has been very far past the ice wall and returned to tell of their journey."
Notably, according to the Flat-Earthers, the 150-foot-tall wall is guarded by NASA. The agency's real mission is to keep the truth away from regular citizens while being an embezzlement front and faking space travel.

Although these beliefs are certainly not supported by the ample evidence to the contrary, provided by people who have experienced the planet's curvature from above — or those who have been to Antarctica — the number of Flat-Earthers is likely to grow. According to a 2018 survey, about a third of millennials are willing to entertain doubts about the Earth being round. Not all of these believe in the planet being flat, but it's easy to envision their ranks expanding, as such memes tend to acquire new converts by their sheer scope and intellectual frivolity. One clear catalyst for the resurgence of this idea has certainly been the Internet.
An animation of the day/night cycle according to Flat Earth Theory over the course of 24 hours.

Credit: Flat Earth Society.
The net, in its infinite wisdom, keeps a strong meme alive. So it is in this case, as the desire to watch a reality show about Flat-Earthers searching for the edge of the world keeps popping up on popular Reddit threads time and time again, causing tends of thousands of upvotes and comments. Of course, the impetus behind this show stems, for many, from the hope Flat-Earthers will fail spectacularly.
One such thread proposes that it would be "funny" to "give them access to a helicopter, boats, transportation, and flights to try and find the end of the world." And then, suggests user "Pilotavery," the contestants or "Flerfers" should be made to tell the organizers where they plan to go. The poster thinks this would dampen their enthusiasm, adding "I wonder how long it will take before they give up?" On the other hand, the poster thinks it would be "funny to see how frustrated they get."
We should fund a reality TV show, funding/following flat earthers in the search for the end of the earth. from r/flatearth
Another idea is to have a voting component to the show, with "the most trustworthy" Flat-Earthers being sent to the International Space Station to see the truth for themselves.
While it's certainly amusing, there is clearly a danger of such a show being set up to make the contestants look ridiculous, especially if you believe that they will not find the edge of the world. The upside for Flat-Earthers could be an opportunity to share their beliefs to millions via television, all the while trying to prove their theory right. Maybe they can make everyone else looks silly by actually finding a wall of ice at the end of the world. Wouldn't you want to watch that to find out?
In any case, no such show exists at the moment. But, Hollywood, if you're reading this, the internet wants what the internet wants. Make it happen.
A new study finds a link between a desire for uniqueness and a willingness to believe in conspiracy theories.
Two opposite statements, both of them true:
We're all the same — We all crave the same things: shelter, food, company and comfort, and we're all here for just a little while.
You're unique — The specific details of your life are not the same as anyone else's.
Most people understand and accept this paradox. And yet a study recently published in Social Psychology has found that the more you relate to the second statement—and the less you care about the first—the more likely you are to believe in hidden, malevolent forces at work. It has to do with the way an "I see something other people can't see" attitude reinforces the idea that one is exceptionally perceptive, and unique.
The research—a trio of studies—was conducted by Anthony Lantian, Dominique Muller, Cécile Nurra, and Karen M. Douglas at Grenoble Alps University.
Test 1
Image source: George Rudy/Shutterstock
The first test was designed to confirm or refute the researchers' prediction that "high believers in conspiracy theories assume that they possess information that other people do not have about the events in question." There were 190 French subjects — with an average age of 24.85, and 117 of whom were female — who responded to online questionnaires in exchange for entry in a gift-card lottery. 63.2% of the respondents were students.
There were two rounds of questions.
In the first round, the researchers were looking to identify those of their subjects who believed in conspiracies. Using a scale of 1-completely false to 9-completely true, subjects were asked how they felt about the statement, "The assassination of John F. Kennedy was not committed by the lone gunman, Lee Harvey Oswald, but was rather a detailed, organized conspiracy to kill the president."
The goal of the second round was to determine the degree to which believers were basing their opinions on access to information they felt others didn't have. They were asked to respond to, "The information I used to answer questions asked in the previous Section 1 are: "using a scale of 1-disclosed to the public view to 9-hidden from public view.
Confirming their initial hypothesis, the researchers found that the more strongly respondents believed in the Kennedy assassination conspiracy, the "more they thought they possessed scarce information."
Test 2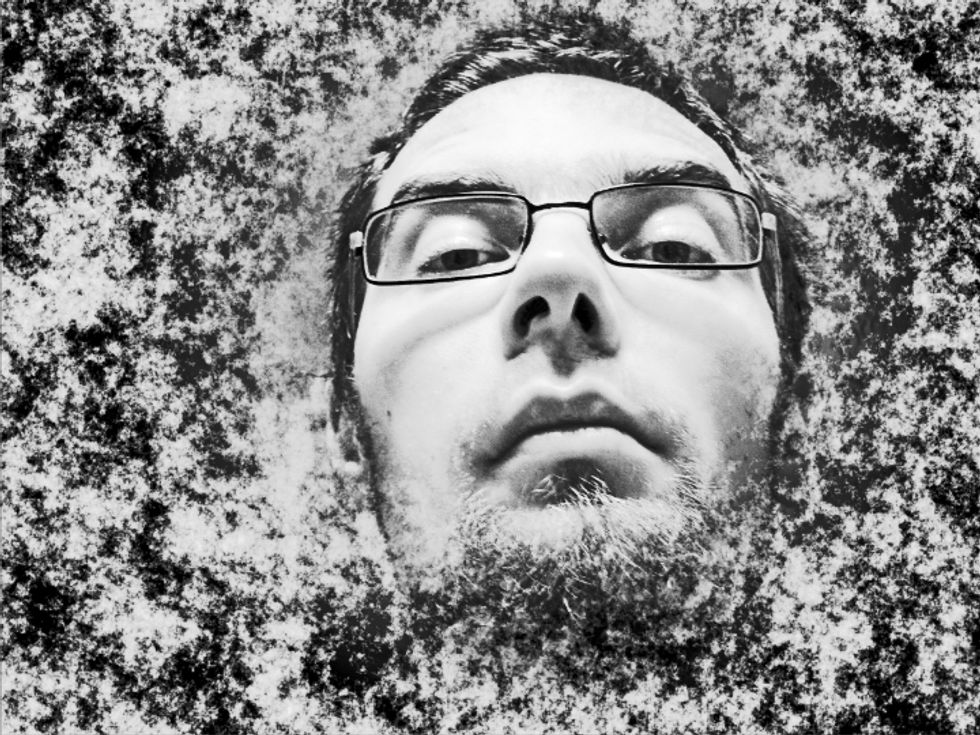 (ZORISLAV STOJANOVIC)
This test looked at subjects who had a need to see themselves as special, to find out if it was true that "people with a chronic high need for uniqueness believe in conspiracy theories to a larger extent." They studied 208 participants—average age, 32.44, and 96 female—who worked for Amazon Mechanical Turk in the U.S. Again, the online test had two phases.
First, the researchers identified subjects with a need for feeling special using a questionnaire based on the Need for Uniqueness Scale (Snyder and Fromkin, 1977). The respondents' scale of responses went from 1-Strong disagreement to 5-Strong agreement.
Next, subjects responded to a variety of conspiracy-related statements—none of which used the word "conspiracy" so as to avoid tipping the researchers' hand—to assess their affinity for conspiracy theories, with a scale of 1-Definitely not true to 5-Definitely true. Included were statements such as, "A lot of important information is deliberately concealed from the public out of self-interest," and, "I think that the official version of the events given by the authorities very often hides the truth."
Here again, the researchers' suspicions were borne out: "a higher need for uniqueness… was associated with higher belief in conspiracy theories…"
Test 3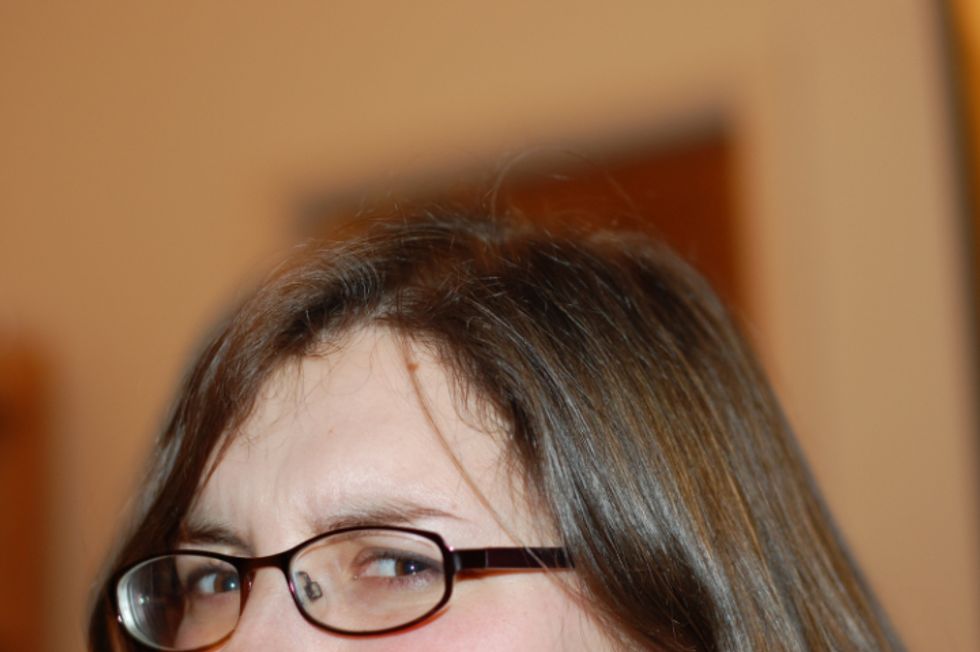 (ROBIN BILES)
In the final test, researchers wanted to see if a newly developed sense of specialness also produced a proclivity for conspiracy theories. That is, "people for whom a high need for uniqueness is activated should manifest higher conspiracy beliefs than people for whom a lower need for uniqueness is activated." There were 143 French psychology undergraduates in the final study—age 20.93, and 121 female. A pair of two-part sessions were held. The second was 15 days after the first, and with different testers so the subjects wouldn't be aware this was a followup to the first session.
In the first session, the researchers began with an assessment of the subjects' level of belief in conspiracies, employing a single-item conspiracy questionnaire (Lantian et al., 2016). Next, subjects were asked to respond to questions based on the Self-Attributed Need for Uniqueness (Lynn & Harris, 1997) scale. In this way, the researchers established baselines for each subject's initial attraction to conspiracy theories and for how much they cared about being special.
In the second session, subjects were tasked with writing about either the importance of individuality or conformity—the individuality assignment was designed to increase a desire for uniqueness, and the conformity writing was meant to reduce it (Cheema & Kaikati, 2010). Next, subjects read a fake news account of a fictional bus accident in Moldova, after which they were asked to rate their reaction to four statements. Two of the statements reflected a conspiratorial slant—"The coach crash was deliberately planned by the established power in the country"—and two did not—"This event is the result of an unfortunate accident due to uncontrollable factors [e.g., bad weather, mechanical failure, etc.]" Respondents used a scale of 1-Strongly disagree to 9-Strongly agree.
The researchers found that there was in fact a correlation between an attraction to conspiracy theories and a desire for specialness that had only been recently developed. The test's conclusion wasn't as decisive as the team had hoped, however, so a fourth, slightly altered study was run for validation.
You may be reminded of the old joke, "Just because I'm paranoid doesn't mean they're not out to get me," which reminds us that every now and then a conspiracy theory does turn out to be true. By using the Kennedy assassination in one test, the researchers may have stepped into such a gray area, given that the facts in the case do seem somewhat unsettled.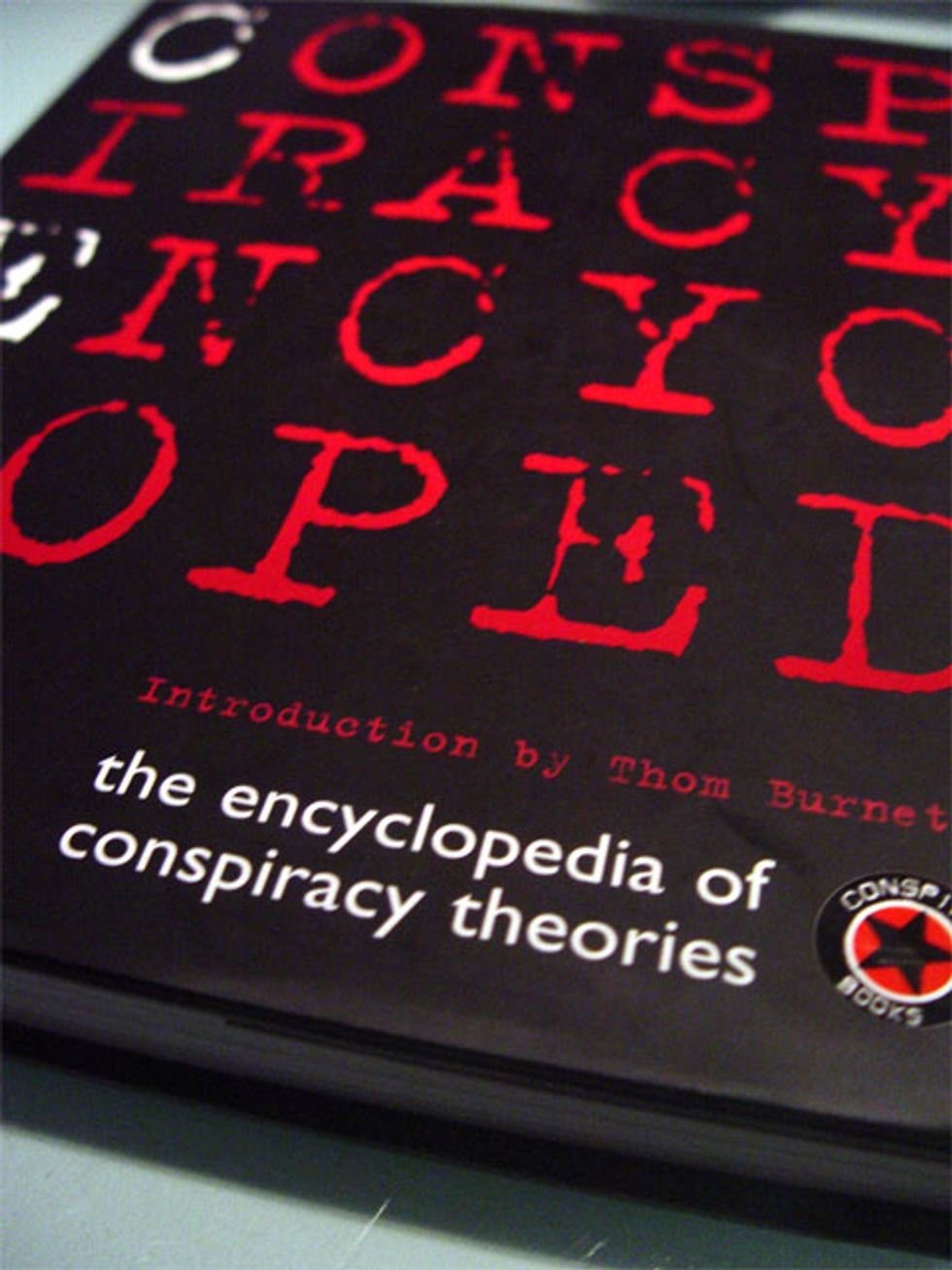 (ÁLVARO IBÁÑEZ)
In any event, the next time one of us feels the seductive pull of a juicy conspiracy theory, we might stop and take moment: Are we really seeing something in the world that few others see, or are we just seeing something previously unsuspected about ourselves?
The times in history when science was deadly and dangerous.
A masked ecologist militant is pictured with a barrel falsely contaminated during a demonstration against nuclear energy near the Tricastin nuclear power plant run by Areva in Bollene, southern France, on November 25, 2011, during a visit of France's Pres
Science is a force for good in our world, improving lives of people all across Earth in immeasurable ways. But it is also a very powerful tool that can become dangerous in some situations. Especially when it gets entangled in politics. At other times, science's inherent ambition to push boundaries of what is known can also lead to some heart-stopping moments. 
The following list is in no way exhaustive but gives us a place to start when thinking about the serious responsibility that comes with the march of science.
1. Project MKUltra 
The infamous project MKUltra was CIA's attempt at mastering mind control. The program started in the 1950s and lasted seemingly until 1966. Under MKUltra, often-unwilling subjects were given drugs, especially hallucinogenics like LSD. The people tested were also put through sleep and sensory deprivation, hypnosis, sexual abuse, and other kinds of psychological torture, while some tests proved lethal.
The supposed goal of the project was some combination of chemical weapons research and effort to create mind-controlling drugs to combat the Soviets. 
2. Weaponizing the Plague
The last time plague roamed around, it killed around half of Europe's population, reducing the amount of people in the world by nearly a 100 million during the 13th and 14th century. In the late 1980s, the Soviet Union's biological warfare research program figured out how to use the plague as a weapon, to be launched at enemies in missile warheads. What could go wrong? Besides the plague, defectors revealed that the Soviet bio-weapons program also had hundreds of tons of anthrax and tons of smallpox.
3. The Large Hadron Supercollider 
The Large Hadron Collider (LHC) in Switzerland, built to study particle physics, is the world's largest machine and single most sophisticated scientific instrument. Because of this and the cutting-edge research its involved in, the LHC has prompted more than its share of fears from the general public. It has been blamed for causing earthquakes and pulling asteroids towards Earth.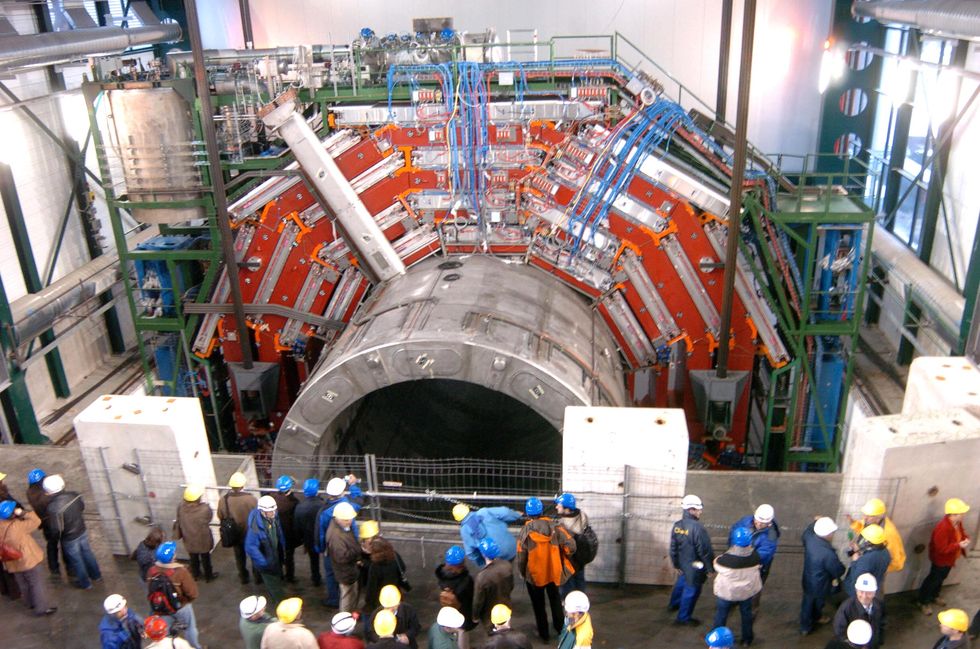 A giant magnet used in the Large Hadron Collider, weighing 1920 tonnes. 28 February, 2007 at the European Organization for Nuclear Research (CERN) in Geneva. (Photo credit: JEAN-PIERRE CLATOT/AFP/Getty Images)
While conspiracy theories around the LHC have generally been disproven, it has also been accused of potentially creating black holes that could swallow Earth, a possibility that was curiously not completely discounted by the CERN, the organization running the collider. 
CERN claimed the LHC is not dangerous, but also acknowledged that some type of black hole could be created. 
"The LHC will not generate black holes in the cosmological sense. However, some theories suggest that the formation of tiny 'quantum' black holes may be possible. The observation of such an event would be thrilling in terms of our understanding of the Universe; and would be perfectly safe," said CERN's statement.
A quantum black hole would be tiny. Don't you feel better?
4. The Tuskegee Syphilis Experiment
A government-funded "study" from 1932-1972 denied treatment for syphilis to 399 African American patients in rural Alabama, even as penicillin was found to be effective against the disease in 1947. The patients were actually not told they had syphilis, with doctors blaming their "bad blood" instead and given placebos.
The goal of the experiment, carried out by the U.S. Public Health Service, was to study the natural progress of syphilis if left untreated. 28 of the people in the study died directly from syphilis while 100 died from related complications.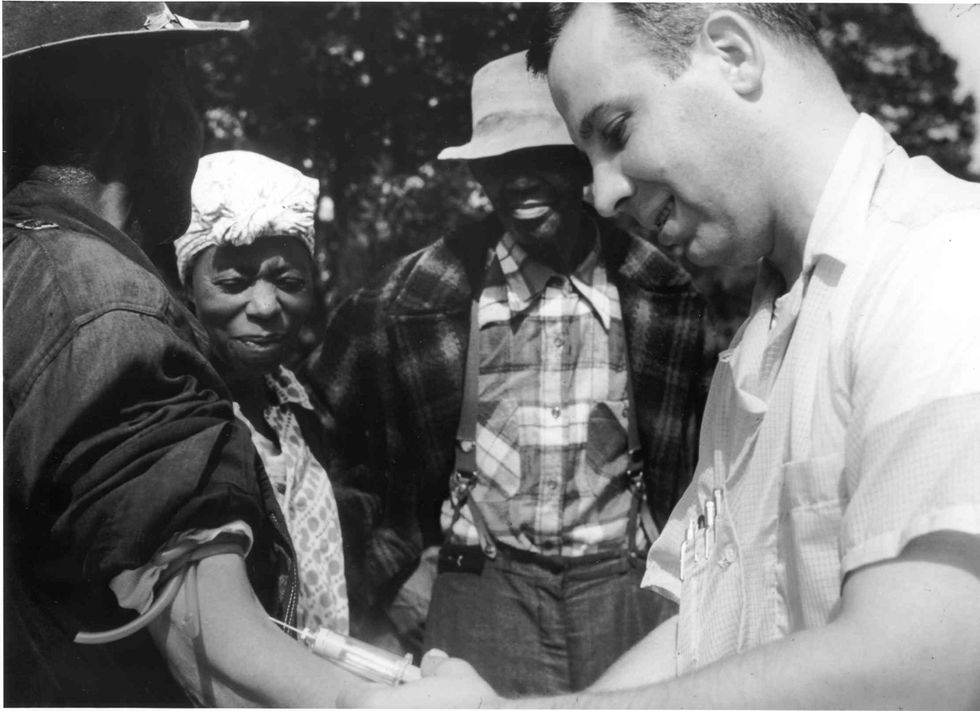 Doctor drawing blood from a patient as part of the Tuskegee Syphilis Study. 1932.
5. Kola Superdeep Borehole 
A Soviet experiment, started in 1970, sought to drill as deeply as possible into the crust of the planet. By 1994, they bore a 12-km-deep hole into the Kola Peninsula in Russia's far northwest. The record dig provided much scientific data, like the finding of ancient microscopic plankton fossils from 24 species.
While nothing negative happened, there were concerns at the time that drilling so deep towards the center of Earth might produce unexpected seismic effects. Like cracking the planet open.
The hole's site is currently closed. 
6. Guatemalan STD study
This horrid experiment is another instance of the U.S. government causing harm in the pursuit of "science". From 1945 until 1956, around 1500 Guatemalans were deliberately infected with sexually transmitted diseases, including syphilis and gonorrhoea. The subjects included orphans, prisoners, prostitutes and military conscripts. Researchers used disease-infected prostitutes, injections, and other unscrupulous methods to make their subjects sick. 
Subjects of the experiment are currently suing John Hopkins University for $1 billion for its role in the study.
7. The Aversion Project
A medical torture program was instituted in South Africa between 1971 and 1989 to "cure" homosexuality in military conscripts. The policy, carried out under apartheid, included forced "aversion therapy" treatments like electric shock therapy and chemical castration. The army also authorized as many as 900 sex change operations.
It was widely believed in the medical community at the time that homosexuality was a mental illness that could be cured. Dr. Aubrey Levin, in charge of the program as chief psychiatrist of the South African military, was eventually accused of human rights abuse by international organizations and received a prison sentence.  
8. Nazi Concentration Camp Experiments 
Nazis carried out medical experiments on thousands of prisoners in concentration camps, without any regard for human life. Some of their "research" involved purposefully inducing hypothermia, infecting people with malaria, using mustard gas on people, forced sterilization, giving prisoners different poisons, infecting wounds with bacteria and filling them with wood shavings and ground glass.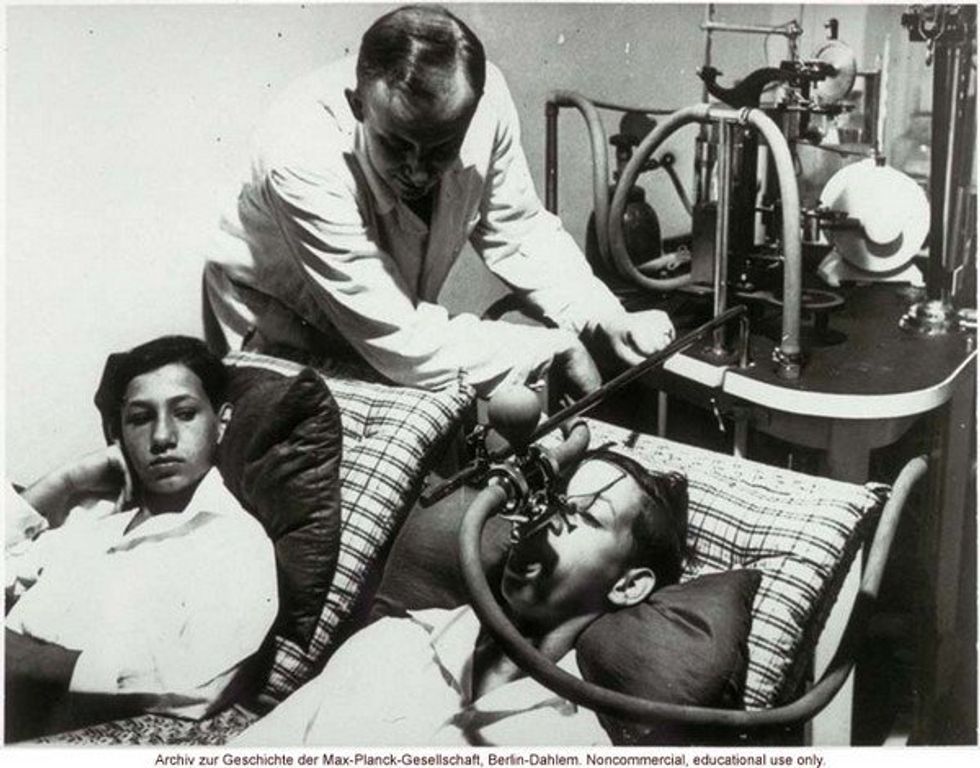 The Nazi doctor Josef Mengele was the prototypical "evil scientist," known for his concentration camp experiments, with a particular focus on twins, mostly Jewish or Roma ("Gypsy"). Supposedly in the interest of studying heredity, the SS physician Mengele was responsible for such atrocities as removing organs from people without anesthetics, injections with deadly bacteria, dismemberment and others.
Not surprisingly known as the "Angel of Death", Mengele collected the eyes of murdered victims for heterochromia research and attempted to prove through experiments the supposed resistance of Jews and Roma to a host of diseases.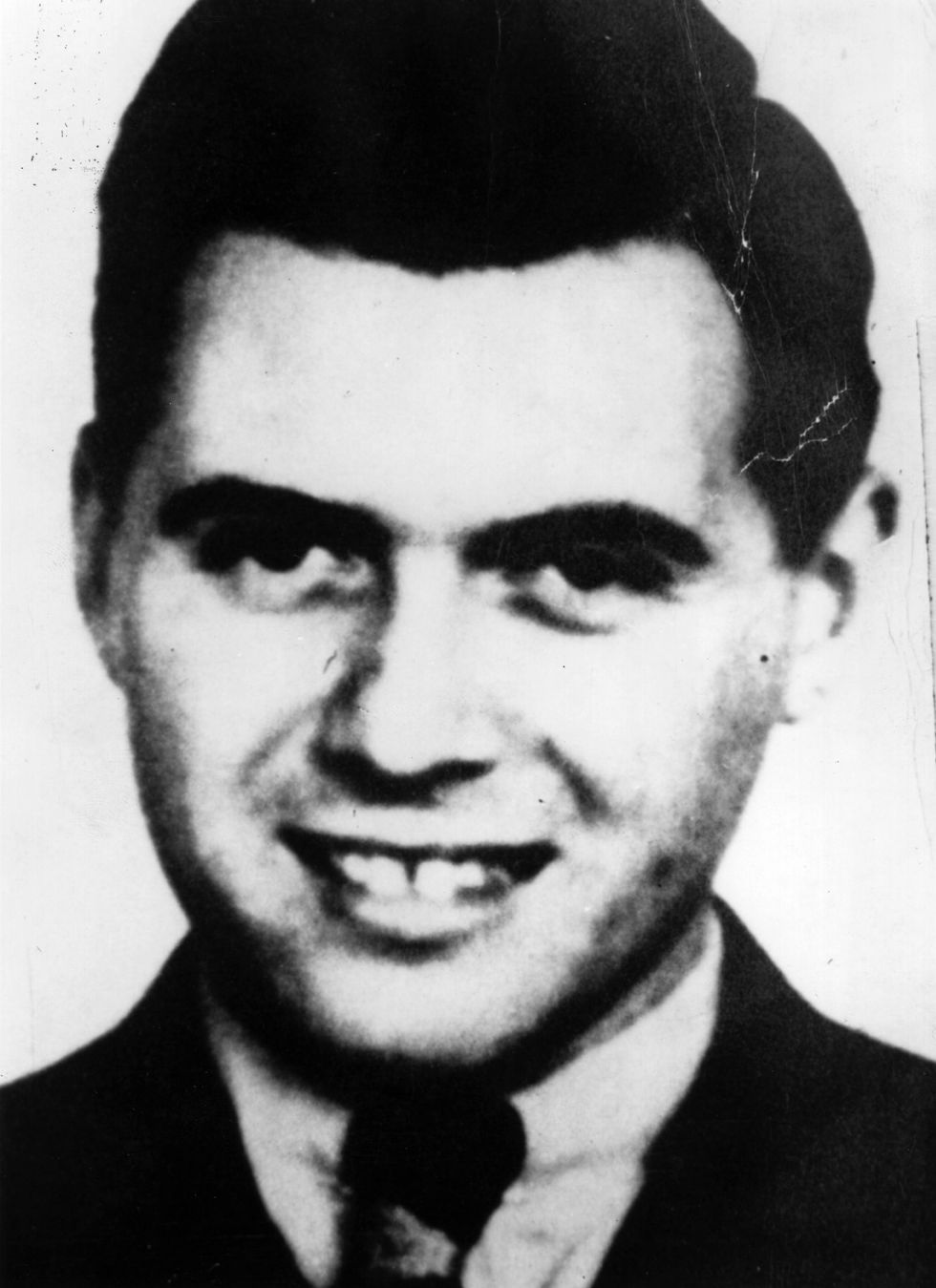 circa 1940: Joseph Mengele, before he became known as 'The Doctor of Auschwitz' and 'The Angel of Death' for his pseudo-scientific experiments on inmates in Nazi death camps. (Photo by Keystone/Getty Images)
9. Unit 731
Unit 731 was a secretive R&D unit of the Japanese Army that carried out horrendous experiments on humans during World War 2. Commanded by General Shiro Ishii, the unit experimented on an estimated 250,000 men, women and children. Most of the victims were Chinese, along with some prisoners of war from Russia and the Allies.
The forced medical procedures involved vivisections - cutting open subjects usually without anesthesia, unnecessary limb amputations, and removal of body organs like parts of brain, liver, lung and others. Victims were also subjected to biological warfare, frostbite testing, forced pregnancies, and even weapons testing by grenades or flamethrowers.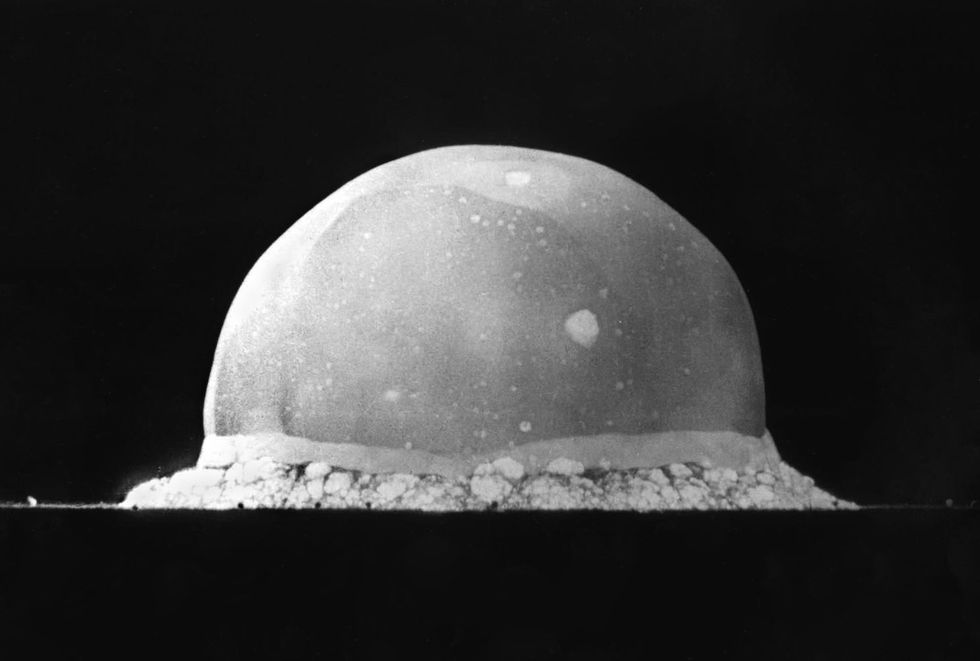 Trinity Site - 0.016 second after explosion, July 16, 1945. The highest point of the cloud in this image is about 200 meters high.
10. The Trinity Test
It's hard not to put the world's first nuclear test on such a list. In the mad rush to develop the atomic bomb and gain a military advantage in World War 2, America instituted the secretive Manhattan Project. This resulted in the Trinity Test, a detonation of the first-ever nuclear weapon in a New Mexico desert on July 16, 1945.
While the scientists were relatively confident in their work, there were some famous doubters who wondered if the bomb would even explode or if it would perhaps cause the end of the world as we know it.
Waiting for the bomb to go off, Nobel Prize-winning physicist Enrico Fermi, wagered others whether the bomb would just destroy New Mexico or the world, potentially setting the Earth's atmosphere ablaze.