Everyone encounters stereotypes. But what you do afterward says something about you
George A. Spiva Center for the Arts. Flikr.
There is a lot of debate in the scientific community over what exactly intelligence is. We can talk about IQ. That's one thing that's absolutely measurable. But beyond that things get hazy. According to Harvard's Howard Gardner there are multiple intelligences. In an elemental sense, one of the earliest and most comprehensive explanations is the ability to recognize patterns.
The human brain is actually the world's most complex pattern recognition system. Previous research finds that those who are skillful in noticing patterns tend to earn more money, perform better at their jobs, and take better care of their health. In addition, advanced pattern detection may make one savvier in spotting opportunities and less likely to identify with authoritarian ideology.
"Pattern-matching" helps us to discern the feelings of others, make plans, learn a new language, and much more. The problem is, everything has a downside. Those who have excellent pattern recognition tend to use it to evaluate other humans, making this type prone to stereotyping.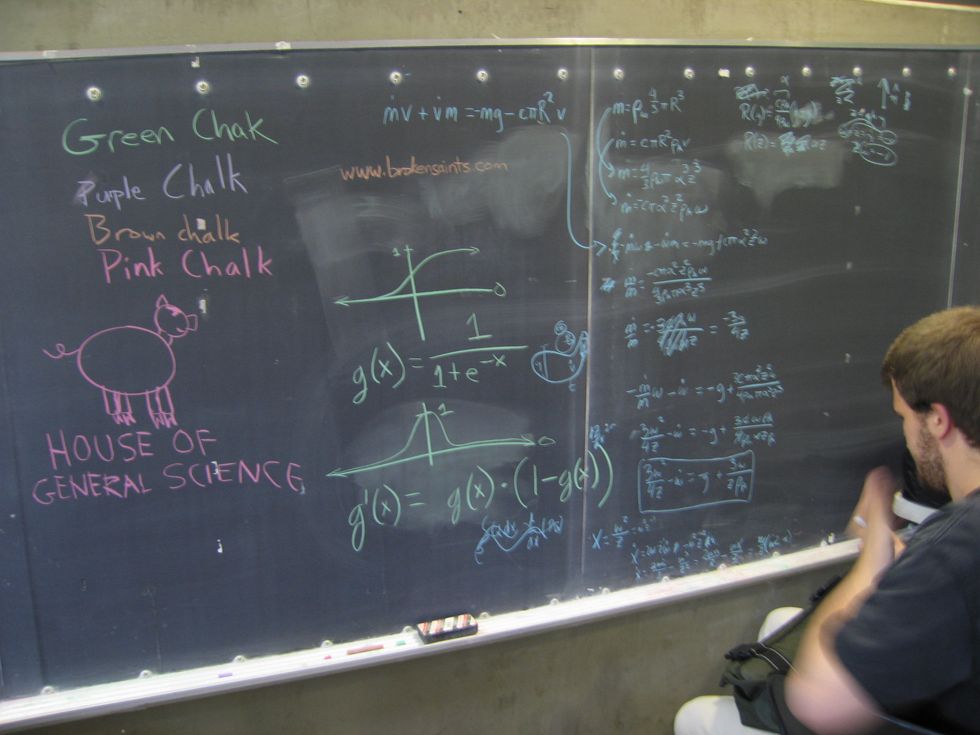 Certain cognitive styles may be prone to social stereotypes. Flickr.
In a series of studies recently performed at New York University, researchers determined that those who were better at pattern-matching, were also more likely to recognize social stereotypes and apply them. There was a saving grace. These types were also more willing to change their attitude or position, in light of new information.
The lead author, David Lick, is a postdoctoral researcher in NYU's Department of Psychology. Lick, along with Assistant Professors Jonathan Freeman and Adam Alter, joined forces to find out how pattern detectors operate when they come into contact with social stereotypes. The authors wrote, "Because pattern detection is a core component of human intelligence, people with superior cognitive abilities may be equipped to efficiently learn and use stereotypes about social groups."
Researchers recruited 1,257 participants online through Amazon's Mechanical Turk. This is where participants agree to become subjects in social science experiments, in return for some form of compensation. Participants were put through six experiments in all. In the first two, they saw pictures of either blue or yellow aliens with varying dimensional differences, such as a different face shapes, eye sizes, or ear sizes.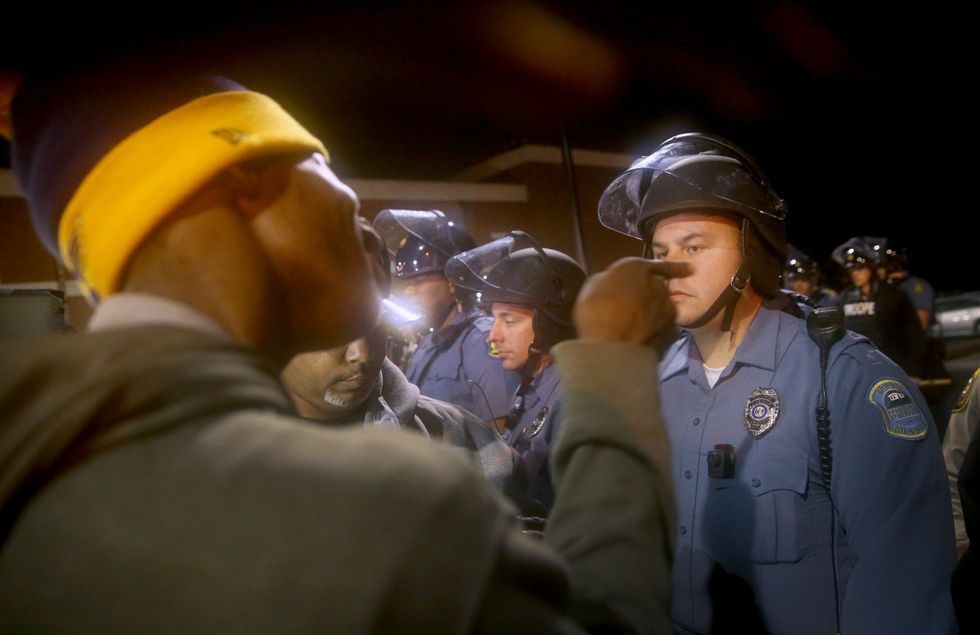 Certain types may be more likely to act on social stereotypes without being aware of it. Getty Images.
Recruits were told that blue aliens are "unfriendly." They take part in rude behavior, such as spitting in another's face. Meanwhile, yellow aliens are "friendly." They'd do things like buying a bouquet of flowers for another. In the third leg, respondents were made to take the Raven's Advanced Progressive Matrices, a pattern recognition assessment.
In the fourth segment, they underwent a memory test. Participants were told to match faces with behaviors. Among those the viewers encountered were some blue and yellow faces they'd never seen before. What the study showed was that pattern detectors were more likely to attribute blue faces to unfriendly behavior and yellow ones to the friendly kind. Researcher's say, this constitutes a learned behavior.
In the next test, respondents encountered human faces. They were all male and had either a wide or narrow nose. For one set of participants, the wide-nosed faces were given unfriendly traits and the thin-nosed, friendly ones. In the second group, the roles were reversed. The example given of unfriendly behavior was laughing at a homeless person. While the positive example was bringing a bouquet of flowers to a sick friend.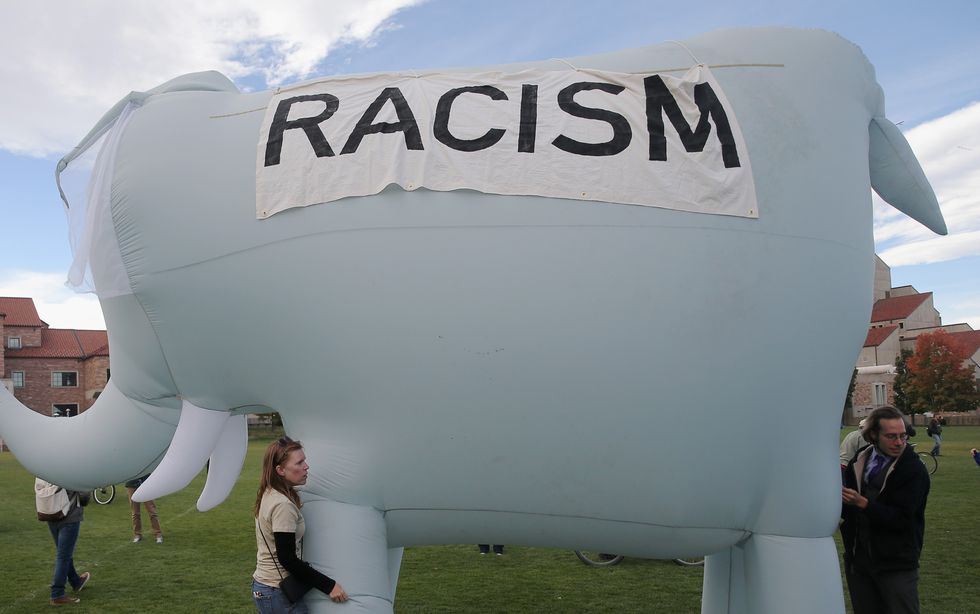 We encounter social stereotypes all the time. How we internalize it is being uncovered. Getty Images.
Next, participants were told that they'd take a break from the study, which was misleading. They were asked if they'd like to play a game. One aspect was they'd have to lend out money to other participants. Players chose their avatar from a group of faces and played for 12 rounds. In each, they partnered up with a different looking avatar.
Participants didn't know it, but they weren't playing with real partners. Instead, researchers were selecting avatars to pair them up with, to see if they operated under any sort of bias. Respondents who did better with pattern recognition often gave less money to those avatars whose noses they had learned to stereotype. Yet, when they encountered information that bucked the bias, pattern-detectors altered the way they played the game.
In the last simulation, researchers looked at real-world stereotypes related to traditional male-oriented traits such as being authoritative and female-oriented ones such as being submissive. Pattern detectors who were shown repeated examples that women actually were more authoritative, showed a significant decrease in stereotyping behavior.
Lick, Freedman, and Alter say that specific advanced cognitive abilities may have a tendency to come with certain shortcomings. Besides this bias toward stereotyping, pattern-matching types are also more prone to OCD-like symptoms and behavior. Fortunately, the study also shows that this type may be the most amenable to bias.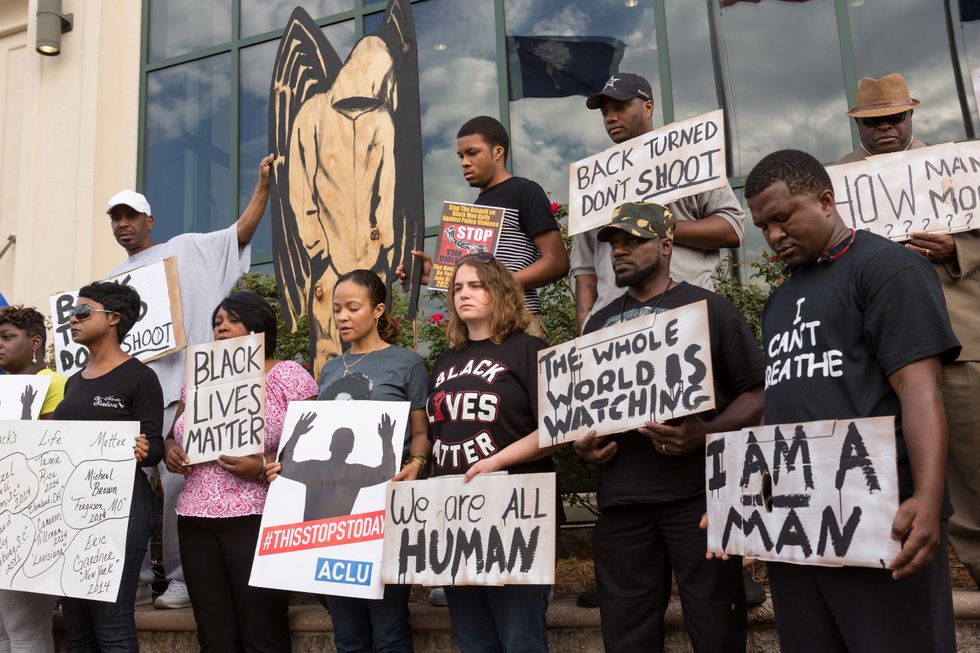 Pattern detectors may be the most amenable to stereotyping. Getty Images.
David Lick responded to some questions I had about this study via email. He told me that he and colleagues can accurately predict how likely participants are to apply stereotypes if given the chance. 
He wrote:
In fact, social psychologists have done quite a bit of work on the topic using implicit measures similar to the ones described in our paper. There's also been some work on methods to reduce stereotyping, though the literature is considerably smaller. Irene Blair (2002) and Kerry Kawakami (2005, 2007) have done some of the best work on counter-stereotype training procedures, and have shown some success in reducing explicit / implicit stereotyping. However, a number of questions still remain about the long-term effects of such training, and I think we need to do more research before making broad claims about the efficacy of these programs.
I asked if someday, we could use these findings to develop a sort of bias screening tool. But Lick said he wasn't comfortable with that for a couple of reasons: 
(1) These findings are restricted to fictional groups, "which could differ from real-world stereotypes in a number of important ways."
(2) It's not clear that such a tool would even be useful. "Although there is a statistically reliable association between pattern detection and stereotyping, that doesn't mean there's a 1:1 mapping or that every good pattern detector will stereotype in every situation," he said. Such a tool would only tell you if someone was likely to stereotype or not, which could lead to serious problems such as damaged interpersonal relationships or reputations by causing false accusations. "Even if the intentions were good, we'd need a lot more research with more diverse groups of people before beginning to think about a screening tool," Lick said.
Still, these findings are paving the way for future research, allowing us to come to understand different cognitive styles in a deeper and more comprehensive way. From there, we could develop an anti-stereotyping program complete with different tracks, each tailored to reach a particular cognitive style.
To learn more about the nature of stereotyping and how we humans go about it, click here: 
Your future happiness and success will depend on the double-edged sword of embracing new technology to stay connected, and being smart enough to unplug at the right time.
There is a psychological self-deception called the end-of-history illusion, which refers to the feeling that—no matter where you are in the evolution of technology—your time seems incredibly advanced. However Adam Alter reminds us that the trajectory of progress keeps rising, and what we think is cutting-edge now—Snapchat, Facebook, the iPhone 8, the iPhone 12—will in ten years will seem laughably primitive. It's what we'll have in this new world that concerns Alter. He cites experts who predict that most of us will own VR goggles in the next 5 years, and if the success of clickbait and its irresistible effect on our psychology is any indication, the fully immersive alternative realities of VR will shake the foundations of our minds, relationships, and attention spans (which are already kaput). As we're lured into a life on the digital plain by corporations—who make money from every second they can capture our attention—virtual reality may threaten reality itself. Those of us who have known a life without it will have an slight advantage in managing its control over our behavior, but Alter raises concerns for children won't come at this technology pre-equipped and skeptical enough to see the intentions behind such lures—and what might be lost if we don't know how to disconnect. Adam Alter is the author of Irresistible: The Rise of Addictive Technology and the Business of Keeping Us Hooked.
Goal setting is a hamster wheel, says Adam Alter. If you want to channel your best work and get off the failure circuit, set systems instead.
You've just achieved a goal you've been working towards for two years. You did it! Congratulations. Someone asks you: how does it feel? "Kind of anti-climactic, actually," you say. This scenario is quite common among those who have achieved even the highest benchmarks in business, athletics, or art, says Adam Alter, and it's because the goal setting process is broken. With long-term goals particularly, you spend the large majority of the time in a failure state, awaiting what could be a mere second of success down the track. This can be a hollow and unrewarding process. Describing an idea first proposed by Scott Adams in his book How to Fail at Almost Everything and Still Win Big, Alter suggests swapping quantitative goals (I will write 1,000 words of my novel per day. I will run 1km further every week) for qualitative systems—like writing every morning with no word target, or running in a new environment each week—that nourish you psychologically, and are independently rewarding each time you do them. Adam Alter is the author of Irresistible: The Rise of Addictive Technology and the Business of Keeping Us Hooked.
That's a big yes, as an incredible new study from University of Melbourne researchers found.
Symbols matter. Companies spend tons of money and many patient months developing logos that represent the soul of their mission. The idea is to associate that mission with a visual symbol so that every time a consumer views the mark those ideals are inseparable from the graphic.
Could such a symbol affect personal creativity, however? That's what researchers aimed to find out when briefly exposing over 300 students to the Apple and IBM logos. By design, Apple wanted its brand to suggest creativity, whereas IBM has long been a stalwart of responsibility and integrity.
After subliminally exposing students to each logo researchers administered the unusual uses test, a measure for creativity in which you're shown an everyday object to test how many different applications you can dream up. Sure, a paper clip binds papers, but would you imagine it as an earring? One measure of the test is that it must be realistic—circumnavigating the planet flying on your magic clip is not an acceptable response.
As it turned out the students who were exposed to the Apple logo scored higher. As marketing and psychology professor Adam Alter writes: 
Merely exposing people to a symbol that implies creativity for less than a tenth of a second can cause them to think more creatively, even when they have no idea they've seen the symbol. 
Creativity is associated with ways of seeing, to borrow a phrase from John Berger, but could our actual visual perception affect creative output? That's what three Australian researchers tried to find out. Trading course credit for their time, 134 undergrads at the University of Melbourne were tested on binocular rivalry. Using a guide to five major personality traits, the researchers were especially interested on openness, which "predicts real-world creative achievements, as well as engagement in everyday creative pursuits."


Binocular rivalry. Image: Luke Smillie and Anna Antinori, University of Melbourne.
Two different images—in this case, a green patch and a red patch—were simultaneously presented to each eye of the participant. In some cases, "rivalry suppression" occurred, in which both images seem to blend to form one patchwork image. The researchers concluded: 
Across three experiments, we found that open people saw the fused or scrambled images for longer periods than the average person. Furthermore, they reported seeing this for even longer when experiencing a positive mood state similar to those that are known to boost creativity.
The more open you are, the more you see, which is why researchers have long used the following video to highlight the dangers of inattentional blindness—being so focused on one task you engage in a sort of tunnel vision (like stopping your car in the middle of the street to text). 
Thanks to neuroplasticity reorienting perception is possible at any age. How we see influences what we see, a bi-directional process that involves both inner beliefs and outside stimulation. As it turns out, our eyes have more influence over our mind than we might have believed. As psychiatrist Norman Doidge writes:
In the visual system, neuroplastic change begins not in the brain but in the eyes.
Doidge warns that too much screen time is limiting our perceptual relationship with the world, which therefore impedes our brain's ability to change. You cannot isolate your mental processes from your environment. By the same logic, your environment greatly influences your thoughts. Creativity is only one example of how we process stimulation, but it proves to be an important one for both survival and sheer enjoyment. If you want to be more creative, you have to open your eyes.
The Australian researchers cite cognitive training interventions and even psilocybin as potential catalysts for cultivating openness and thereby stimulating creativity. They also warn that too much openness has its own attendant dangers, such as hallucinations and other aspects of mental illness. As in the unusual uses test, your visions have to have some potential application in reality to be of any use.
--
Derek's next book, Whole Motion: Training Your Brain and Body For Optimal Health, will be published on 7/17 by Carrel/Skyhorse Publishing. He is based in Los Angeles. Stay in touch on Facebook and Twitter.
The advent of portable technology has exploited our reptilian addiction switch like never before.
It's not your screen you're addicted to — it's just the conduit for your high. NYU professor Adam Alter explains that behavioral addiction is similar to substance addiction: it feels good in the short term, but over time can negatively impact your mental state, social life, financial stability, and physiological wellbeing. There's been a steep takeoff of digital addiction in recent years, with approximately half the developed world now exhibiting addictive tendencies when it comes to the internet. It comes down to portability. The more wireless our devices become, the more our addiction follows us around, and the more we turn to our phones as "adult pacifiers" — just a swipe of your screen is enough to feel relaxed again. Adam Alter is the author of Irresistible: The Rise of Addictive Technology and the Business of Keeping Us Hooked.