Legalizing marijuana gives police more time to clear real crimes
A new study shows that legalization has "produced some demonstrable and persistent benefit" to police departments in Washington and Colorado.
20 July, 2018
---
In 2012, Washington and Colorado became the first U.S. states to legalize marijuana for recreational use. Since, both supporters and opponents of legalization have closely tracked the consequences as other states begin to reconsider their approach to drug enforcement.
Now, a new study shows that legalization has "produced some demonstrable and persistent benefit" to police departments in the two states, seemingly by freeing up resources for officers to solve more serious types of crime.
"Our models show no negative effects of legalization and, instead, indicate that crime clearance rates for at least some types of crime are increasing faster in states that legalized than in those that did not," the authors wrote in a study published in the journal Police Quarterly.
The researchers used FBI data on Colorado and Washington from 2010 to 2015 to study crime clearance rates, a measurement of how many crimes are solved by police. Before legalization, crime clearance rates were falling in the states. However, the rates seemed to stabilize and then increase following legalization—an effect not observed in the 48 other states.
The clearance rates of burglary and motor vehicle theft especially increased, authors noted.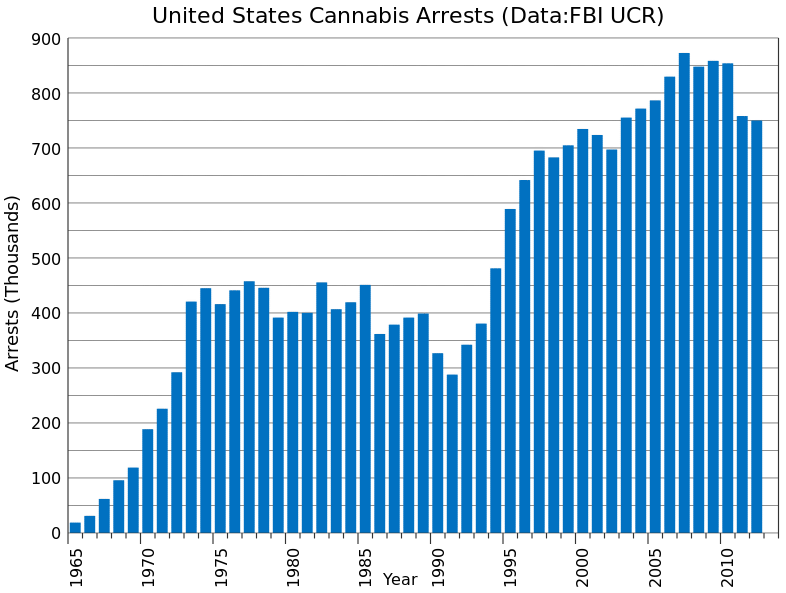 "The clearance rate for these two offenses increased dramatically postlegalization," the authors found. "In contrast, national trends remained essentially flat."
Still, they said the study can't conclusively link the increase in crime clearance rates to marijuana legalization. Other factors, like police overtime or different enforcement strategies, might have played a part, though they note that there were no clear changes to public policy that might have explained the changes they observed.
"We think the argument that legalization did in fact produce a measurable impact on clearance rates is plausible," the researches wrote.
The idea that marijuana legalization would free up police resources is a common argument of marijuana legalization proponents. It makes sense given the numbers: In 2016, about 600,000 people nationwide were arrested for simple marijuana possession. That's more people than were arrested for all violent crimes in the same year.
"Our results suggest that, just as marijuana legalization proponents argued, the legalization of marijuana influenced police outcomes, which in the context of this article is modeled as improvements in clearance rates," the researchers wrote.
A number of states are expected to vote on marijuana-related bills this year, including Utah, Rhode Island, Illinois, and Michigan, which could see the drug legalized for recreational use in November.
Lumina Foundation is partnering with Big Think to unearth the next large-scale, rapid innovation in post-high school education. Enter the competition here!
Good science is sometimes trumped by the craving for a "big splash."
Videos
Scientists strive to earn credit from their peers, for grants from federal agencies, and so a lot of the decisions that they make are strategic in nature. They're encouraged to publish exciting new findings that demonstrate some new phenomenon that we have never seen before.
This professional pressure can affect their decision-making — to get acclaim they may actually make science worse. That is, a scientist might commit fraud if he thinks he can get away with it or a scientist might rush a result out of the door even though it hasn't been completely verified in order to beat the competition.
On top of the acclaim of their peers, scientists — with the increasing popularity of science journalism — are starting to be rewarded for doing things that the public is interested in. The good side of this is that the research is more likely to have a public impact, rather than be esoteric. The bad side? To make a "big splash" a scientist may push a study or article that doesn't exemplify good science.
Moans, groans, and gripes release stress hormones in the brain.
popular
Could you give up complaining for a whole month? That's the crux of this interesting piece by Jessica Hullinger over at Fast Company. Hullinger explores the reasons why humans are so predisposed to griping and why, despite these predispositions, we should all try to complain less. As for no complaining for a month, that was the goal for people enrolled in the Complaint Restraint project.
Participants sought to go the entirety of February without so much as a moan, groan, or bellyache.
Two space agencies plan missions to deflect an asteroid.
ESA's Hera mission above asteroid 65803 Didymos. Credit: ESA/ScienceOffice.org
Surprising Science
NASA and the European Space Agency (ESA) are working together on missions to a binary asteroid system.
The DART and Hera missions will attempt to deflect and study the asteroid Didymoon.
A planetary defense system is important in preventing large-scale catastrophes.
Big think's weekly newsletter.
Get smarter faster from the comfort of your inbox.
See our newsletter privacy policy
here
Most Popular
Most Recent
Big think's weekly newsletter.
Get smarter faster from the comfort of your inbox.
See our newsletter privacy policy
here
© Copyright 2007-2018 & BIG THINK, BIG THINK EDGE,
SMARTER FASTER trademarks owned by The Big Think, Inc. All rights reserved.