Scientists discover strange new shape called the 'scutoid'
Scientists have identified a new shape called the scutoid, and it helps explain the how cells in the body arrange themselves in tightly packed three-dimensional structures to form tissues.
30 July, 2018
---
Scientists have identified a new shape called the scutoid, a discovery that helps explain how cells arrange themselves in tightly packed three-dimensional structures that serve as protective barriers in the body.
The shape was discovered while a team of researchers was studying epithelial cells, which are the safety shields of the body that make up the cell walls lining our blood vessels and organs. As tissues and organs develop, epithelial cells squish together, twisting and turning into highly efficient and complex three-dimensional structures that help block microbes from entering our skin or organs.
But the shape of these cell structures has long been a mystery to scientists. Some have proposed they were shaped like prisms or cylinders, but a new paper published in Nature shows how scientists used computer modeling and imaging to settle the question once and for all.
The team ran a computer model to see what would be the most efficient shape for the epithelial cells to take. It produced a strange, prism-like shape, one with six sides on one end, five on the other, and a strange triangular protrusion coming out of one of the sides.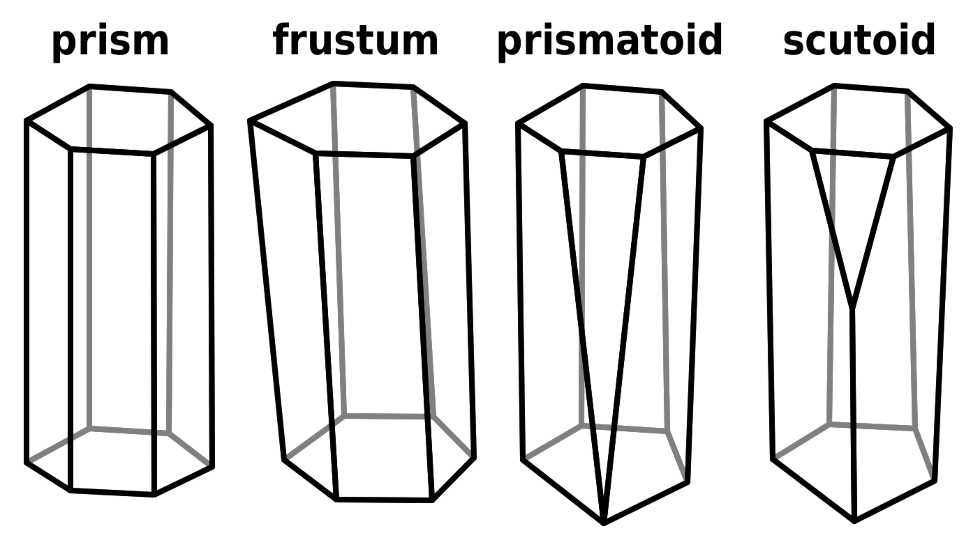 "It was such a surprise!" Luis Escudero, a developmental biologist at the University of Seville in Spain and co-author of the paper, told Gizmodo.
That was just a computer model, though. To find out if the strange shape exists in nature, the researchers used microcopy and computer imaging to take an up-close look at the epithelial tissues of fruit flies and zebrafish. As predicted, they discovered the scutoid. The name was chosen by Javier Buceta, a systems biologist and co-author of the study, because the shape resembles a beetle's scutellum from a top-down view.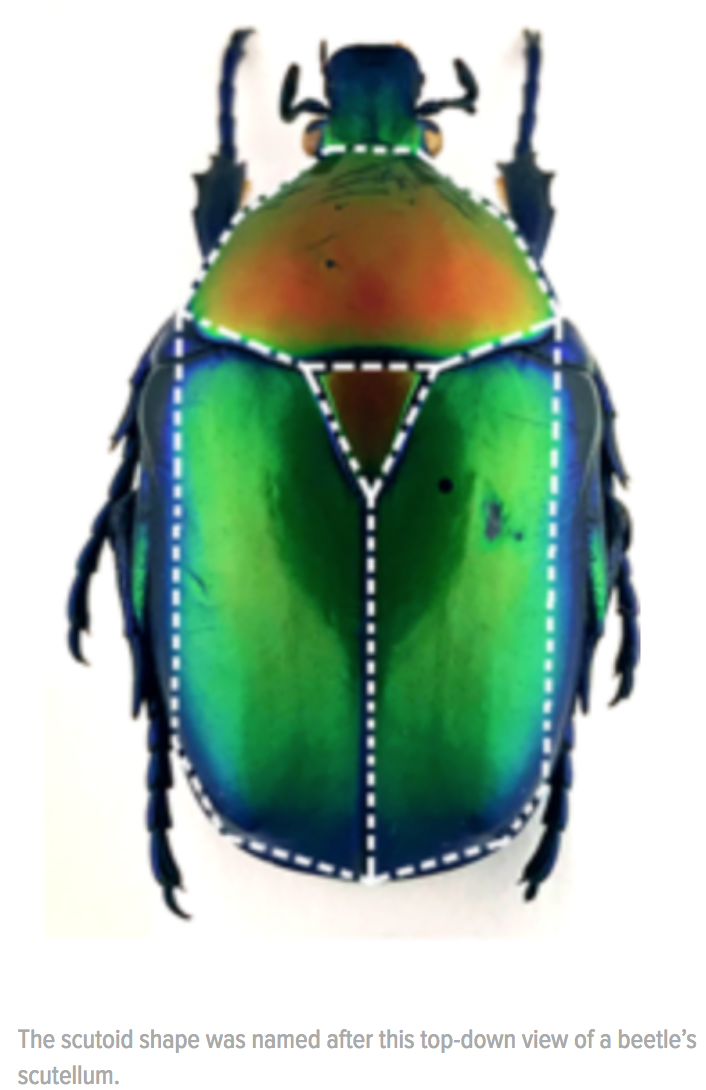 "You normally don't have the opportunity in your life to name something that will hopefully be there forever," Buceta told Gizmodo. "It's not going to be the circle or the square, but we have been able to name a new shape."
The researchers think the scutoid will be useful in other fields beyond biology, such as mathematics and engineering.
"We believe that this is a major breakthrough in many ways," Escudero told Gizmodo. "We are convinced that there are more implications that we are trying to understand as we speak."
The structures are tiny and difficult to image in 3D, so it's still a mystery as to whether scutoids exist in the human body, but given its highly efficient form some think it's likely.
Related Articles
How a cataclysm worse than what killed the dinosaurs destroyed 90 percent of all life on Earth.
Credit: Ron Miller
Surprising Science
While the demise of the dinosaurs gets more attention as far as mass extinctions go, an even more disastrous event called "the Great Dying" or the "End-Permian Extinction" happened on Earth prior to that. Now scientists discovered how this cataclysm, which took place about 250 million years ago, managed to kill off more than 90 percent of all life on the planet.
A new study discovers the "liking gap" — the difference between how we view others we're meeting for the first time, and the way we think they're seeing us.
New acquaintances probably like you more than you think. (Photo by Simone Joyner/Getty Images)
Surprising Science
We tend to be defensive socially. When we meet new people, we're often concerned with how we're coming off. Our anxiety causes us to be so concerned with the impression we're creating that we fail to notice that the same is true of the other person as well. A new study led by Erica J. Boothby, published on September 5 in Psychological Science, reveals how people tend to like us more in first encounters than we'd ever suspect.
Using advanced laser technology, scientists at NASA will track global changes in ice with greater accuracy.
Firing three pairs of laser beams 10,000 times per second, the ICESat-2 satellite will measure how long it takes for faint reflections to bounce back from ground and sea ice, allowing scientists to measure the thickness, elevation and extent of global ice
popular
Leaving from Vandenberg Air Force base in California this coming Saturday, at 8:46 a.m. ET, the Ice, Cloud, and Land Elevation Satellite-2 — or, the "ICESat-2" — is perched atop a United Launch Alliance Delta II rocket, and when it assumes its orbit, it will study ice layers at Earth's poles, using its only payload, the Advance Topographic Laser Altimeter System (ATLAS).
Big think's weekly newsletter.
Get smarter faster from the comfort of your inbox.
See our newsletter privacy policy
here
Most Popular
Most Recent
Big think's weekly newsletter.
Get smarter faster from the comfort of your inbox.
See our newsletter privacy policy
here
© Copyright 2007-2018 & BIG THINK, BIG THINK EDGE,
SMARTER FASTER trademarks owned by The Big Think, Inc. All rights reserved.