Scientists discover rare dolphin-whale hybrid near Hawaii
Scientists have discovered a rare hybrid between a melon-headed whale and a rough-toothed dolphin in waters near Kauai, Hawaii.
28 July, 2018
---
Scientists have discovered a rare hybrid between a melon-headed whale and a rough-toothed dolphin in waters near Kauai, Hawaii.
The discovery, made last year, was confirmed this week in a report released by researchers with the Cascadia Research Collective, a nonprofit which in August 2017 conducted a two-week project to photograph, tag and record audio of marine mammals.
The hybrid was the team's "most unusual finding," said project lead Robin Baird. 
"We had the photos and suspected it was a hybrid from morphological characteristics intermediate between species," Baird told The Garden Island newspaper. "We were able to get a biopsy sample of the animal."
A genetic analysis revealed the animal was likely a first-generation hybrid between a female melon-headed whale (a rarely seen type of dolphin) and a male rough-toothed dolphin, marking what's thought to be the first-ever documented discovery of a hybrid between the two mammals.
The researchers named it steno bredanensis.
"Hybrids among different species of whales and dolphins have been previously recorded, but this is the first case of a hybrid between these two species, and only the third confirmed case (with genetics) of a wild-born hybrid between two species in the family Delphinidae," or oceanic dolphins, Baird told Fox News.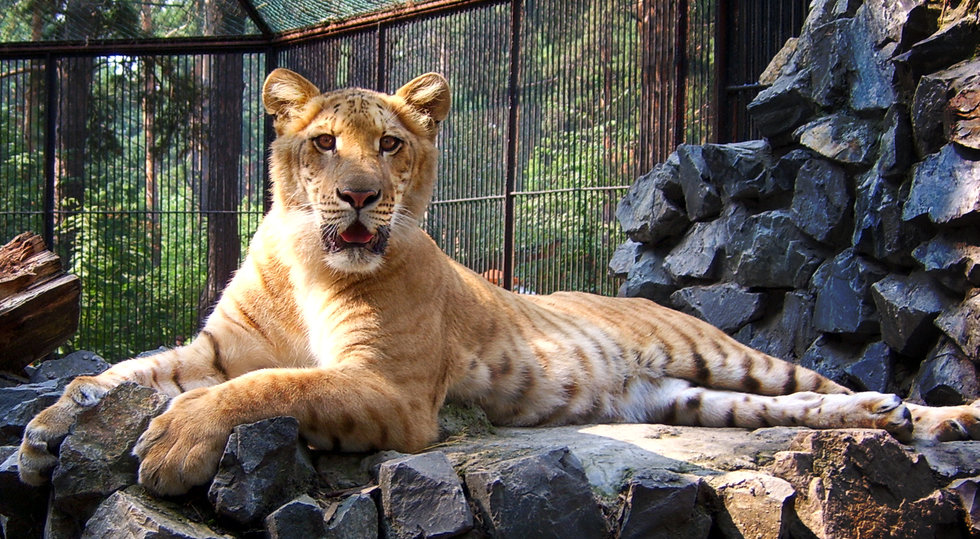 Photo: Алексей Шилин
The dolphin hybrid was a rare find, but crosses between species in the animal kingdom are actually quite common.
A mule, for instance, is a hybrid between a male donkey and a female horse. There's also more exotic hybrids–zonkeys (donkey and zebra), ligers (lion and tiger), pizzlies (polar and grizzly bear), beefalo (domestic cow and buffalo) and wolfdogs. And, perhaps surprisingly, you might even be a hybrid yourself, considering scientists have identified slight traces of Neanderthal DNA in humans.
Many animal hybrids are possible, but few survive past the first generation. That's because two animal species are unlikely to have the same number of chromosomes, and hybrids won't be able to reproduce if their parents are too genetically dissimilar. Even if hybrids can reproduce, they'd likely face other challenges in their environment, like being disadvantaged by their uniquely inherited traits or competition from other species. It's for these reasons that hybrids in the plant kingdom are often more successful.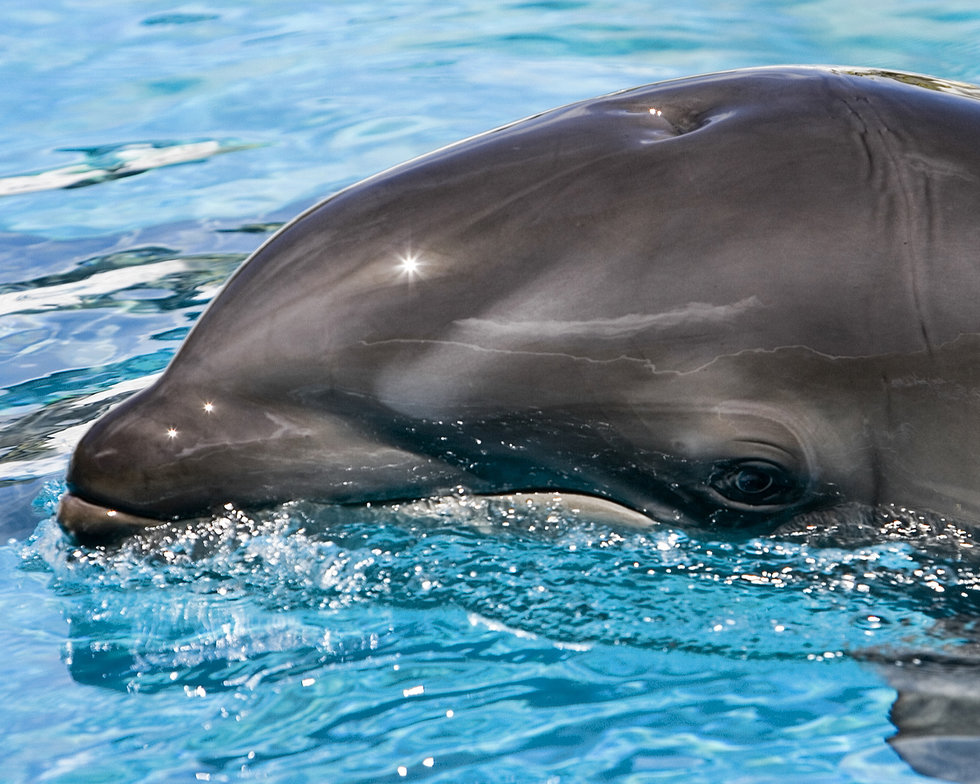 Mark Interrante via Flickr
Still, some dolphin hybrids have successfully reproduced. Kekaimalu, the only known living first-generation wolphin, which is a cross between a false killer whale and Atlantic bottlenose dolphin, gave birth to a female calf in 2004, and today the two live together at Oahu's Sea Life Park. However, that baby was the result of her third pregnancy; her first offspring died in infancy, the other at age 9.
Much remains a mystery about the newly discovered dolphin hybrid, but the Cascadia Research Collective team hopes to learn more about it and other marine mammals in another project in the Hawaiian waters this August.
Journaling can help you materialize your ambitions.
Videos
Organizing your thoughts can help you plan and achieve goals that might otherwise seen unobtainable.
The Bullet Journal method, in particular, can reduce clutter in your life by helping you visualize your future.
One way to view your journal might be less of a narrative and more of a timeline of decisions.
Progressive America would be half as big, but twice as populated as its conservative twin.
Image: Dicken Schrader
Strange Maps
America's two political tribes have consolidated into 'red' and 'blue' nations, with seemingly irreconcilable differences.
Perhaps the best way to stop the infighting is to go for a divorce and give the two nations a country each
Based on the UN's partition plan for Israel/Palestine, this proposal provides territorial contiguity and sea access to both 'red' and 'blue' America
New research links urban planning and political polarization.
Pixabay
Politics & Current Affairs
Canadian researchers find that excessive reliance on cars changes political views.
Decades of car-centric urban planning normalized unsustainable lifestyles.
People who prefer personal comfort elect politicians who represent such views.
Big think's weekly newsletter.
Get smarter faster from the comfort of your inbox.
See our newsletter privacy policy
here
Most Popular
Most Recent
Big think's weekly newsletter.
Get smarter faster from the comfort of your inbox.
See our newsletter privacy policy
here
© Copyright 2007-2018 & BIG THINK, BIG THINK EDGE,
SMARTER FASTER trademarks owned by The Big Think, Inc. All rights reserved.