Scientists discover rare dolphin-whale hybrid near Hawaii
Scientists have discovered a rare hybrid between a melon-headed whale and a rough-toothed dolphin in waters near Kauai, Hawaii.
28 July, 2018
---
Scientists have discovered a rare hybrid between a melon-headed whale and a rough-toothed dolphin in waters near Kauai, Hawaii.
The discovery, made last year, was confirmed this week in a report released by researchers with the Cascadia Research Collective, a nonprofit which in August 2017 conducted a two-week project to photograph, tag and record audio of marine mammals.
The hybrid was the team's "most unusual finding," said project lead Robin Baird. 
"We had the photos and suspected it was a hybrid from morphological characteristics intermediate between species," Baird told The Garden Island newspaper. "We were able to get a biopsy sample of the animal."
A genetic analysis revealed the animal was likely a first-generation hybrid between a female melon-headed whale (a rarely seen type of dolphin) and a male rough-toothed dolphin, marking what's thought to be the first-ever documented discovery of a hybrid between the two mammals.
The researchers named it steno bredanensis.
"Hybrids among different species of whales and dolphins have been previously recorded, but this is the first case of a hybrid between these two species, and only the third confirmed case (with genetics) of a wild-born hybrid between two species in the family Delphinidae," or oceanic dolphins, Baird told Fox News.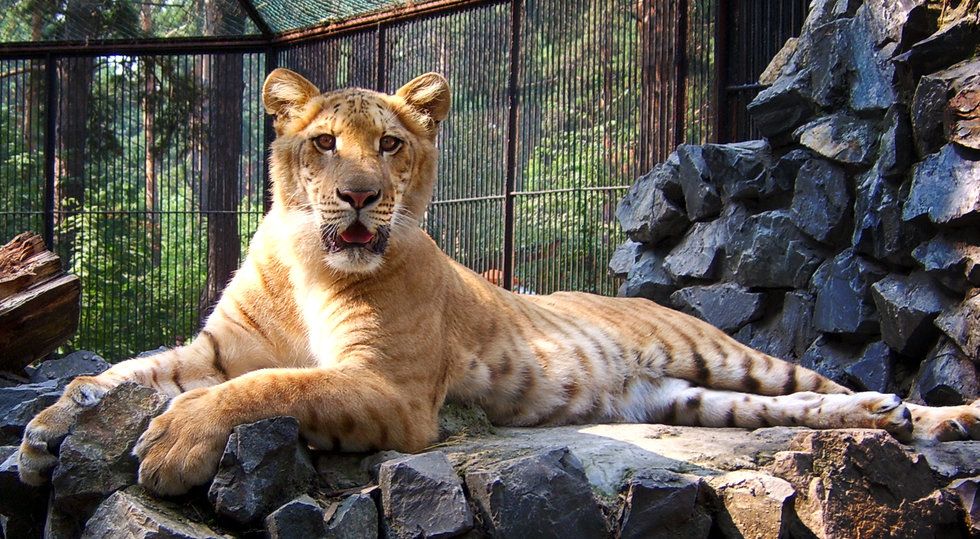 Photo: Алексей Шилин
The dolphin hybrid was a rare find, but crosses between species in the animal kingdom are actually quite common.
A mule, for instance, is a hybrid between a male donkey and a female horse. There's also more exotic hybrids–zonkeys (donkey and zebra), ligers (lion and tiger), pizzlies (polar and grizzly bear), beefalo (domestic cow and buffalo) and wolfdogs. And, perhaps surprisingly, you might even be a hybrid yourself, considering scientists have identified slight traces of Neanderthal DNA in humans.
Many animal hybrids are possible, but few survive past the first generation. That's because two animal species are unlikely to have the same number of chromosomes, and hybrids won't be able to reproduce if their parents are too genetically dissimilar. Even if hybrids can reproduce, they'd likely face other challenges in their environment, like being disadvantaged by their uniquely inherited traits or competition from other species. It's for these reasons that hybrids in the plant kingdom are often more successful.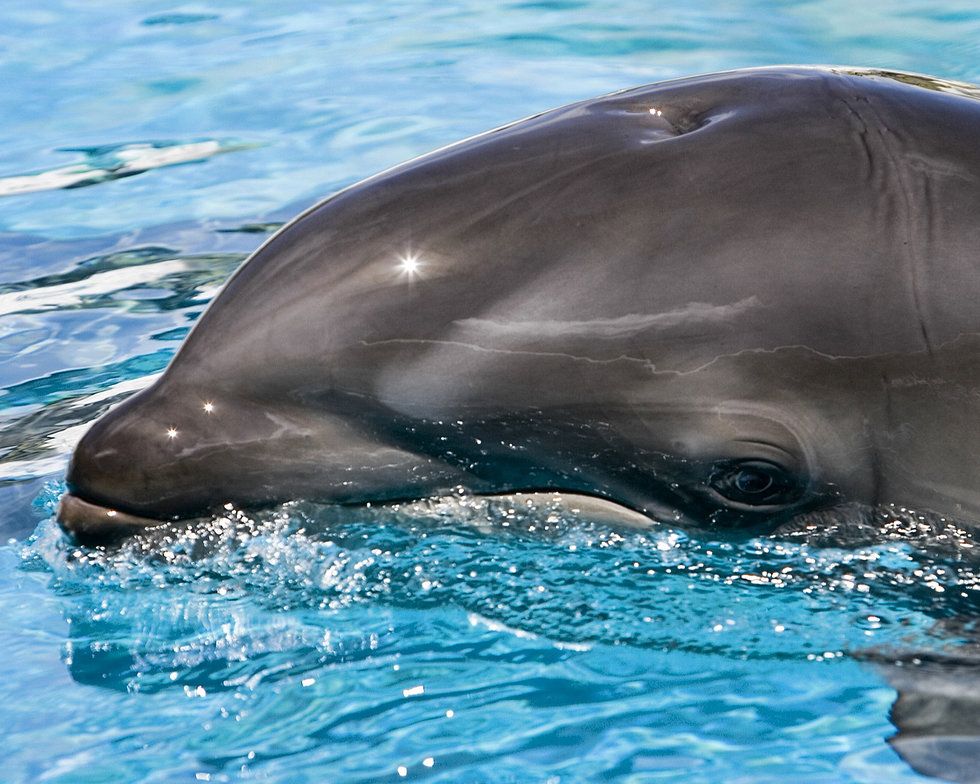 Mark Interrante via Flickr
Still, some dolphin hybrids have successfully reproduced. Kekaimalu, the only known living first-generation wolphin, which is a cross between a false killer whale and Atlantic bottlenose dolphin, gave birth to a female calf in 2004, and today the two live together at Oahu's Sea Life Park. However, that baby was the result of her third pregnancy; her first offspring died in infancy, the other at age 9.
Much remains a mystery about the newly discovered dolphin hybrid, but the Cascadia Research Collective team hopes to learn more about it and other marine mammals in another project in the Hawaiian waters this August.
Step inside the unlikely friendship of a former ACLU president and an ultra-conservative Supreme Court Justice.

Sponsored by Charles Koch Foundation
Former president of the ACLU Nadine Strossen and Supreme Court Justice Antonin Scalia were unlikely friends. They debated each other at events all over the world, and because of that developed a deep and rewarding friendship – despite their immense differences.
Scalia, a famous conservative, was invited to circles that were not his "home territory", such as the ACLU, to debate his views. Here, Strossen expresses her gratitude and respect for his commitment to the exchange of ideas.
"It's really sad that people seem to think that if you disagree with somebody on some issues you can't be mutually respectful, you can't enjoy each other's company, you can't learn from each other and grow in yourself," says Strossen.
The opinions expressed in this video do not necessarily reflect the views of the Charles Koch Foundation, which encourages the expression of diverse viewpoints within a culture of civil discourse and mutual respect.
Learn how to redesign your job for maximum reward.
Videos
Broaching the question "What is my purpose?" is daunting – it's a grandiose idea, but research can make it a little more approachable if work is where you find your meaning. It turns out you can redesign your job to have maximum purpose.
There are 3 ways people find meaning at work, what Aaron Hurst calls the three elevations of impact. About a third of the population finds meaning at an individual level, from seeing the direct impact of their work on other people. Another third of people find their purpose at an organizational level. And the last third of people find meaning at a social level.
"What's interesting about these three elevations of impact is they enable us to find meaning in any job if we approach it the right way. And it shows how accessible purpose can be when we take responsibility for it in our work," says Hurst.
Erik Verlinde has been compared to Einstein for completely rethinking the nature of gravity.
Photo by Willeke Duijvekam
Surprising Science
The Dutch physicist Erik Verlinde's hypothesis describes gravity as an "emergent" force not fundamental.
The scientist thinks his ideas describe the universe better than existing models, without resorting to "dark matter".
While some question his previous papers, Verlinde is reworking his ideas as a full-fledged theory.
TuSimple, an autonomous trucking company, has also engaged in test programs with the United States Postal Service and Amazon.
Technology & Innovation
This week, UPS announced that it's working with autonomous trucking startup TuSimple on a pilot project to deliver cargo in Arizona using self-driving trucks.
UPS has also acquired a minority stake in TuSimple.
TuSimple hopes its trucks will be fully autonomous — without a human driver — by late 2020, though regulatory questions remain.