Starts With A Bang —
Voyager 1 has left the Solar System. Will we ever overtake it?
In all of human history, only 5 spacecraft have had the right trajectory to exit the Solar System. Will they ever catch Voyager 1?
Key Takeaways
Of all the missions we've ever launched into space, only five probes will leave the Solar System: Pioneer 10 and 11, Voyager 1 and 2, and New Horizons. That's it.
At present, not only is Voyager 1 the farthest away, but, despite New Horizons's higher launch speed, Voyager 1 recedes from the Sun at the fastest speed of the 5.
Here's the ultimate fate of all 5 such spacecraft, plus what it will take to eventually catch and/or overtake Voyager 1.
Exiting the Solar System isn't easy.
You must escape the Earth's and Sun's combined gravitational pulls.
Of all the spacecraft ever launched, only five are on Solar System-departing trajectories.
The first, Pioneer 10, was launched a half-century ago.
Humanity's first spacecraft to encounter Jupiter, that gravitational assist accelerated it beyond escape velocity.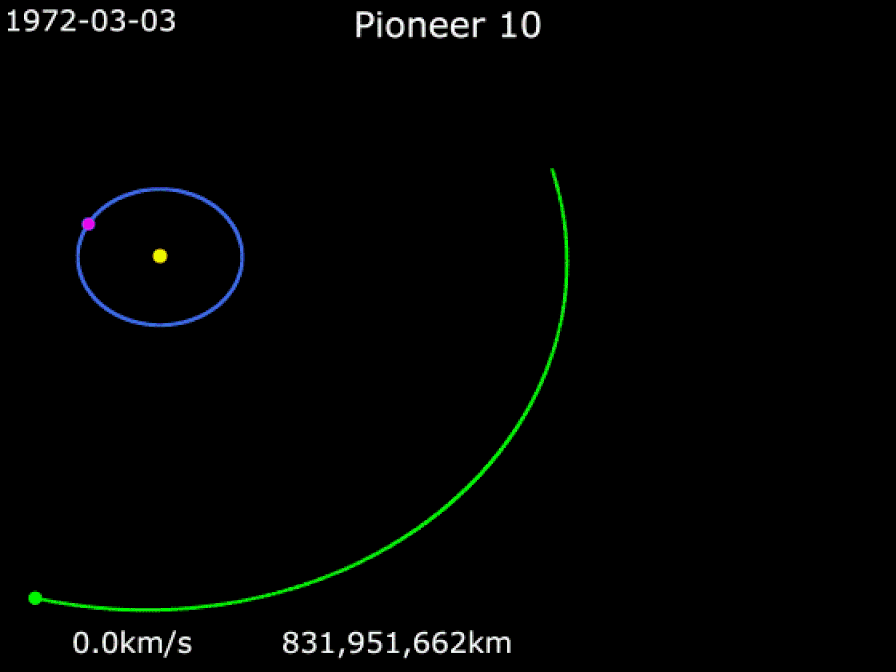 It remained our most distant probe until 1998, when Voyager 1 overtook it.
Pioneer 11, launched in 1973, is also departing our Solar System.
Despite Jovian (1974) and Saturnian (1979) encounters, it's our slowest outgoing spacecraft.
1977's Voyager 1 is currently farthest from Earth: over 23 billion kilometers distant.
After entering interstellar space in 2012, it continually recedes ~17 km with each additional second.
Voyager 2, also launched in 1977, slightly trails Voyager 1.
After encountering all four gas giants, it entered interstellar space in 2018.
2006's New Horizons became the fastest spacecraft ever launched.
Despite a boost/redirect by Jupiter while journeying to Pluto, it won't catch either Voyager.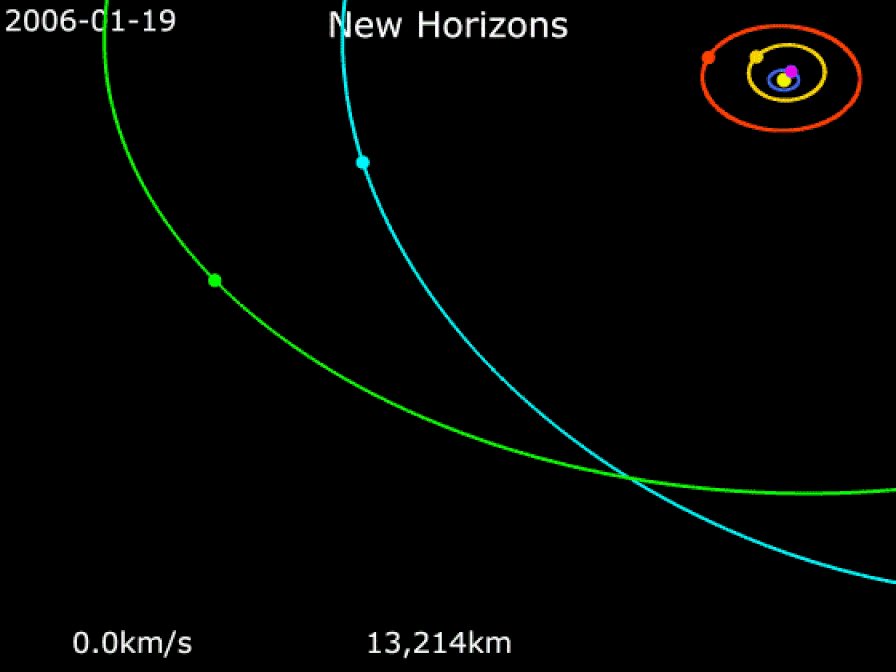 Voyager 2 will surpass Pioneer 10 in 2023; New Horizons will overtake both Pioneers next century.
A 2098 encounter with Jupiter will cause now-defunct Ulysses to escape.
Without a superior mission, Voyager 1 will remain humanity's most distant spacecraft.
Mostly Mute Monday tells an astronomical story in images, visuals, and no more than 200 words. Talk less; smile more.