Why having a philosopher in the office is good for business
Want to improve your business? Hire a philosopher.
11 April, 2018
There is a story about Thales, the first philosopher, getting rich merely to prove that philosophers had business sense. The people of Miletus thought that philosophy was useless and asked him how he was still poor if he was so smart. He made a bet with them, saying he would be rich inside of a year. He proceeded to invent futures contracts and made a fortune in olive oil production.
---
Today, the stereotype of the philosopher who is wise but utterly useless in practical affairs endures. While some philosophers were rich, either by inheritance, lucky breaks, or rigging the lottery like Voltaire, the best-known philosophers were broke. What could a philosopher have to offer a modern business?
As it turns out, they have a lot to offer.
Google has its in-house philosopher Luciano Floridi and previously had Damon Horowitz in the same role. These philosophers ask the big questions that relate to the business operations of the company. "Should our search engine factor truth into the results?" is one such question. "How do we decide what that truth is?" is another. The resident philosopher also helps with more directly business-oriented questions of how to handle new regulations. 
In Norway, social democratic and moralizing as it is, a philosopher helps to manage the Government Pension Fund. The Norwegian government had been debating how to properly invest the profits from the national oil company in a way that both assured financial security and moral responsibility for some time. They decided that the best way to guarantee both was to have a philosopher on hand to help with the ethical questions that would undoubtedly arise when businessmen tried to maximize profit. 
While not every moral issue could be solved, the fund divested from arms manufacturers the army still had to make purchases from; the presence of a philosopher helped guide the process in a way that a room full of businesspeople alone could not have. The philosopher in question, Dr. Henrik Syse, continues to work in academia and remains a very public intellectual.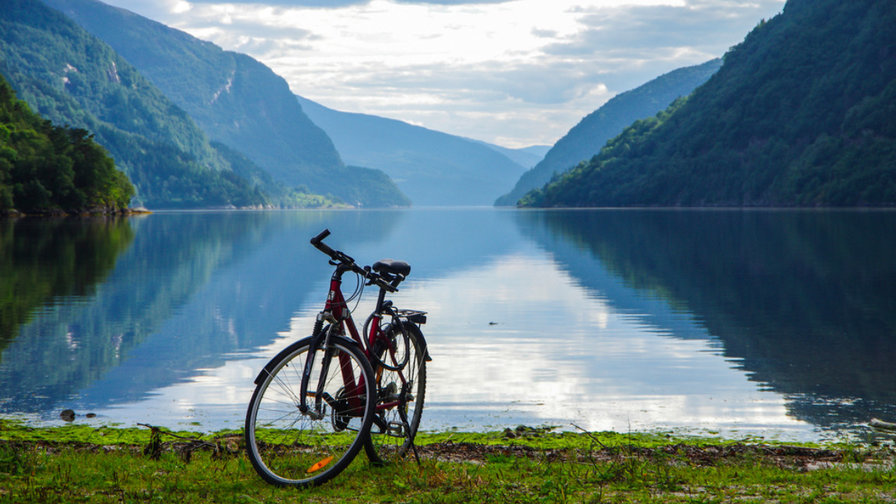 Scandinavia: home of lutefisk, perfect biking trails, and philosophers managing your pension fund. It might be utopia—or not.
But, why should businesses do this at all?
A boardroom filled with nothing but businesspeople might have a hard time trying to solve an ethical problem without unduly erring towards their profit. A philosopher in the room would at least give voice to ethical issues and concerns other than the maximization of income.
Similarly, groupthink, the phenomenon of otherwise rational groups making horrible decisions because nobody will stick their neck out, is a real and historically problematic thing which can be avoided by having a person trained in asking tough questions in the room.
It's good business to have a philosopher on hand.
A meta-analysis of studies shows that there is a positive correlation between how a business approaches social and environmental issues, commonly under the banner of corporate social responsibility, and profit. The presence of a person who knows how to ask the right questions and worry about something other than profit is a vital part of being able to take advantage of that correlation. 
In our modern age, where the rapid pace of technological advances can outpace our regulations, a resident philosopher can help a business address issues of privacy, artificial intelligence, data collection, and how those things relate to their values in lieu of official guidelines. Failures on these fronts are well known, and a little guidance on these issues might have helped.

So, will there soon be a slew of in-house philosophers at fortune 500 companies? Perhaps not right away, but the benefits of having a philosophic check-up every now and again are becoming more evident. The age of the philosopher CEO might be far off, but it doesn't sound as absurd as it might have before. 
Here's the science of black holes, from supermassive monsters to ones the size of ping-pong balls.
Videos
There's more than one way to make a black hole, says NASA's Michelle Thaller. They're not always formed from dead stars. For example, there are teeny tiny black holes all around us, the result of high-energy cosmic rays slamming into our atmosphere with enough force to cram matter together so densely that no light can escape.
CERN is trying to create artificial black holes right now, but don't worry, it's not dangerous. Scientists there are attempting to smash two particles together with such intensity that it creates a black hole that would live for just a millionth of a second.
Thaller uses a brilliant analogy involving a rubber sheet, a marble, and an elephant to explain why different black holes have varying densities. Watch and learn!
Bonus fact: If the Earth became a black hole, it would be crushed to the size of a ping-pong ball.
Protected animals are feared to be headed for the black market.
(VL.ru)
Politics & Current Affairs
Russian news network discovers 101 black-market whales.
Orcas and belugas are seen crammed into tiny pens.
Marine parks continue to create a high-price demand for illegal captures.
In a breakthrough for nuclear fusion research, scientists at China's Experimental Advanced Superconducting Tokamak (EAST) reactor have produced temperatures necessary for nuclear fusion on Earth.
Credit: EAST Team
Surprising Science
The EAST reactor was able to heat hydrogen to temperatures exceeding 100 million degrees Celsius.
Nuclear fusion could someday provide the planet with a virtually limitless supply of clean energy.
Still, scientists have many other obstacles to pass before fusion technology becomes a viable energy source.
Big think's weekly newsletter.
Get smarter faster from the comfort of your inbox.
See our newsletter privacy policy
here
Most Popular
Most Recent
Big think's weekly newsletter.
Get smarter faster from the comfort of your inbox.
See our newsletter privacy policy
here
© Copyright 2007-2018 & BIG THINK, BIG THINK EDGE,
SMARTER FASTER trademarks owned by The Big Think, Inc. All rights reserved.