4 geniuses whose brains were studied by science—and what they reveal
Here are four great brains from great minds, and how they differ from yours.
20 November, 2017
Many people have wondered about the minds of great thinkers. What must Einstein have been thinking when he sat down at his piano and came to the conclusions that gave us relativity? How does such a fantastic mind work? For neuroscientists, who view mental activity as brain activity, some of their curiosity can be satisfied by studying the brains of great thinkers and seeing how they differ from the normal brain.

Now, brain morphology does not always correlate to behavioral differences. The findings listed below may have little to no meaning at all. Brain shape can be altered by things such as daily motor skill practice or dementia. The current data suggests that brain morphology has at most a modest effect on overall intelligence. In some cases, a larger brain makes for lower functionality. This should be kept in mind when reading about these differences between the brain of these geniuses and the average joe.
---
So, here are four great brains from great minds, and how they differ from yours.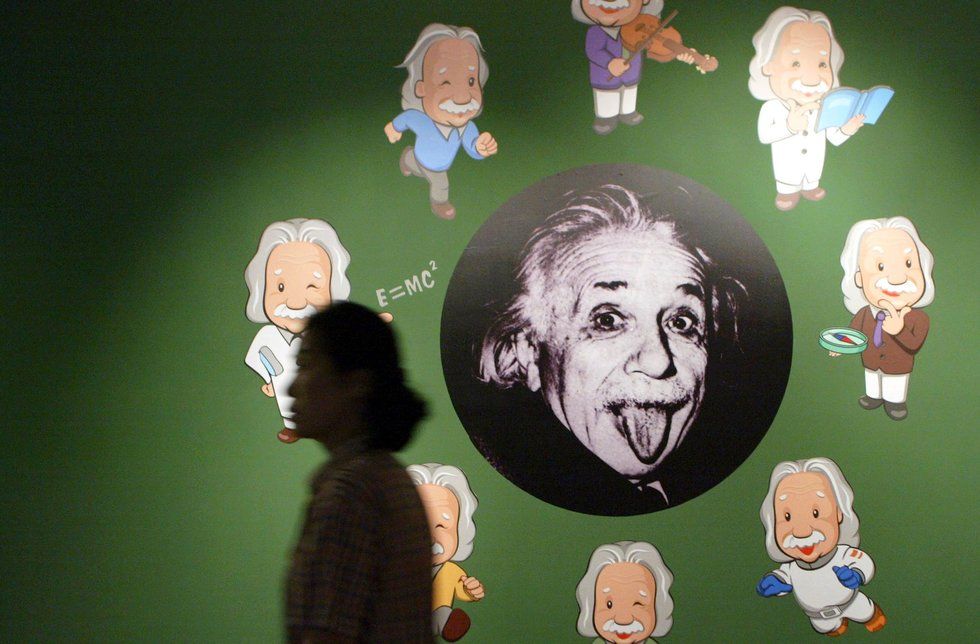 German-born physicist Albert Einstein's Theory of Relativity led to a complete revision of the scientific understanding of space and time. (Chung Sung-Jun/Getty Images)
Einsteins's brain was taken, without the permission of his family, by Thomas Stoltz Harvey after Einstein's death. His brain was preserved, photographed, dissected, and even mailed to other scientists in hopes that studying it might uncover the source of his genius. Over decades, several interesting features of his brain have been discovered, including more extensive connections between the two hemispheres of his brain, a lighter than average weight, and an enlarged lateral sulcus.

The part of his brain dedicated to mathematical and spatial thought, the inferior parietal lobe, was larger than average as well. If you would like to view his brain, it can be seen in the permanent exhibitions of the Mütter Museum in Philadelphia, Pennsylvania.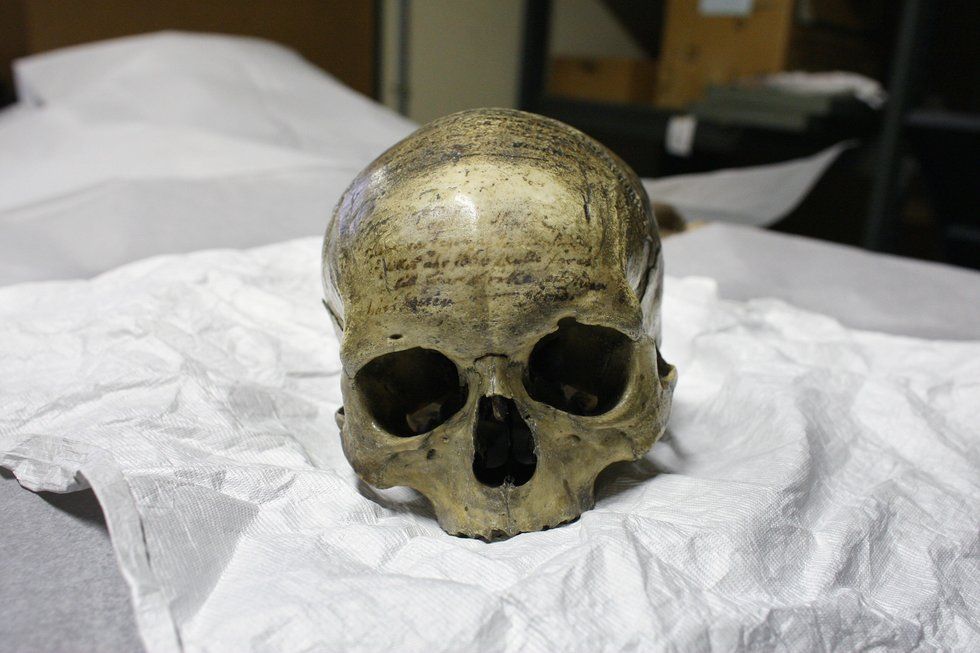 View taken at the Musee de l'Homme (Museum of Mankind) in Paris, on March 5, 2009 shows the skull of French philosopher, mathematician and physicist Rene Descartes, part of the department of Anthropology. Descartes died in his 50s in 1650 from pneumonia in Sweden, where he was teaching philosophy to the country's Queen Christina. (PATRICK KOVARIK/AFP/Getty Images)
Rene Descartes was a French philosopher, famous for the declaration "I think, therefore, I am." He is of such stature in philosophy that his work is considered the dawning of the modern era. In mathematics, for those who have suppressed memories of high school geometry, Descartes invented the Cartesian plane, allowing algebraic ideas to be expressed geometrically. 
Descartes' brain has long been dust in the wind, considering that he died in 1650. Scientists have, however, recently studied the shape of his skull looking for clues as to how his brain might have differed from the norm. Using a CT scan, scientists learned that his skull is rather normal, suggesting that his brain was as well—with the single exception of a bulge in the frontal lobe area, which may correlate to the part of the brain responsible for applying words to abstract notions.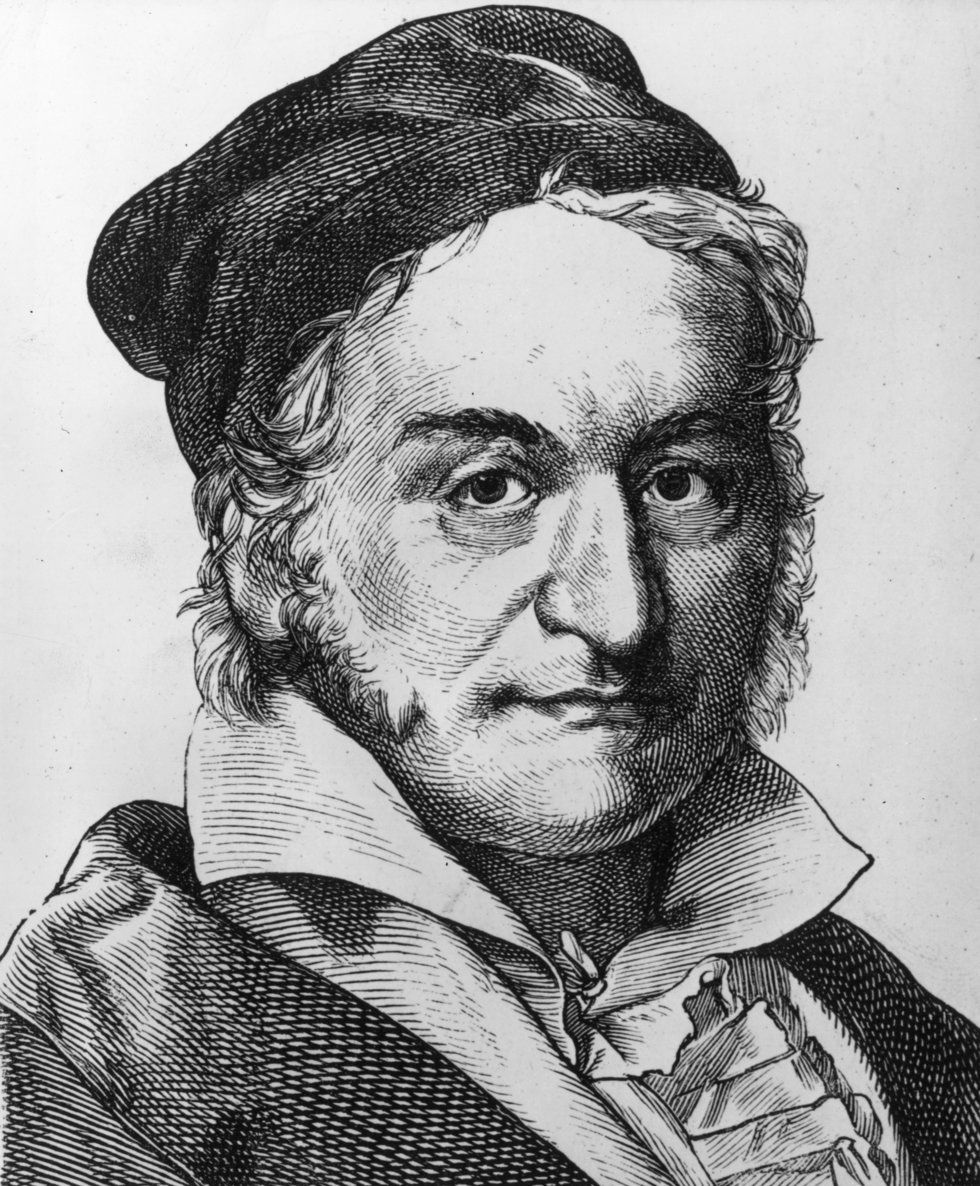 Carl Friedrich Gausscirca 1815: German mathematician and physicist Carl Friedrich Gauss (1777 - 1855). (Hulton Archive/Getty Images)
A German mathematician of tremendous achievement, Gauss' brain was studied after his death by noted neuroscientist Rudolf Wagner. His brain was determined to be heavier than average, and to have very notable convolutions throughout, which were hailed as the source of his intelligence. His brain was accidentally switched with that of physician Conrad Heinrich Fuchs, who died the same year, and was mislabeled for the better part of 150 years. The error was only discovered when MRI studies of both brains found they differed significantly from drawings of the brains made by Rudolf Wagner.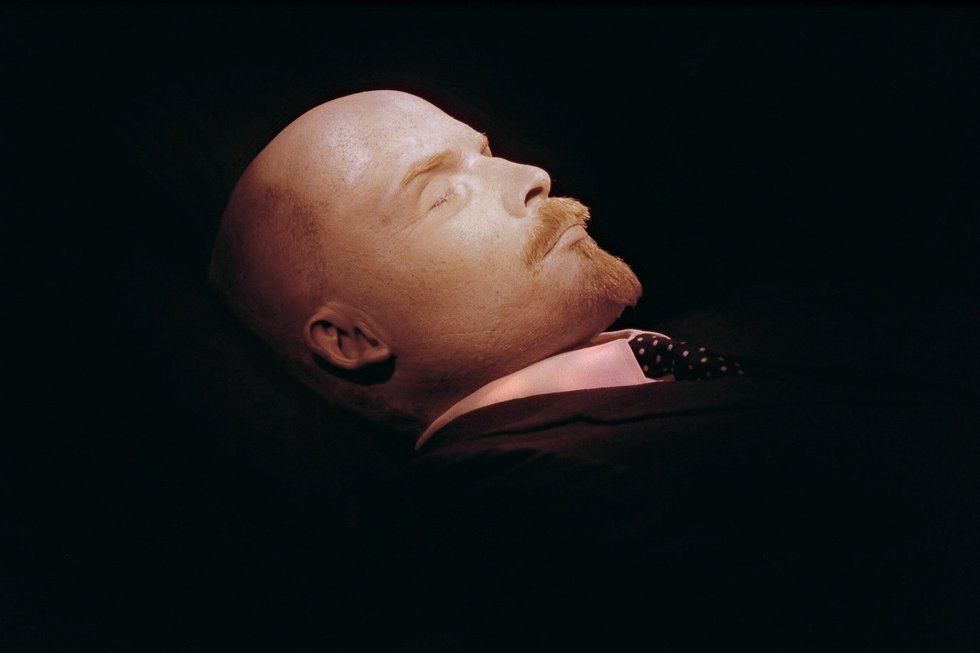 Photographed for the first time in 30 years, the embalmed body of Russian Bolshevik revolutionary leader and Soviet Union founder Vladimir Ilyich Lenin lies 28 October 1991 in the Mausoleum (built in 1930) bearing his name in Moscow's Red Square near Kremlin Palace. The body may be viewed by the public. (AFP/Getty Images)
Lenin, famous for leading the 1917 Russian revolution, had his brain removed shortly after his death at the behest of Joseph Stalin, with the understanding that it would be examined to prove Lenin was a genius. His brain was kept for a few years by the communist party and was later studied by Dr. Oskar Vogt, a German neuroscientist, at the request of the Politburo. 
To nobody's surprise, it was found after comparing Lenin's brain to that of "average people" and a few men of letters that he was an undisputed genius with a brain to match, having "giant" pyramidal cells behind his revolutionary rhetoric. It was even noted how well organized and undamaged his brain was, despite the fact that he suffered four strokes.
There you have it, some geniuses have brains which seem to support their great works, others seem to have rather banal brains. Neuroscience is still trying to understand how brain shape affects intelligence and how substantial those relationships might be. So always remember that "genius is one percent inspiration and ninety-nine percent perspiration". Of course, the man who said that might not have had giant pyramidal cells. 
--
What can 3D printing do for medicine? The "sky is the limit," says Northwell Health researcher Dr. Todd Goldstein.
Northwell Health
Sponsored by Northwell Health
Medical professionals are currently using 3D printers to create prosthetics and patient-specific organ models that doctors can use to prepare for surgery.
Eventually, scientists hope to print patient-specific organs that can be transplanted safely into the human body.
Northwell Health, New York State's largest health care provider, is pioneering 3D printing in medicine in three key ways.
Big Think Edge
Push Past Negative Self-Talk: Give Yourself the Proper Fuel to Attack the World, with David Goggins, Former NAVY SealIf you've ever spent 5 minutes trying to meditate, you know something most people don't realize: that our minds are filled, much of the time, with negative nonsense. Messaging from TV, from the news, from advertising, and from difficult daily interactions pulls us mentally in every direction, insisting that we focus on or worry about this or that. To start from a place of strength and stability, you need to quiet your mind and gain control. For former NAVY Seal David Goggins, this begins with recognizing all the negative self-messaging and committing to quieting the mind. It continues with replacing the negative thoughts with positive ones.
As Game of Thrones ends, a revealing resolution to its perplexing geography.
Strange Maps
The fantasy world of Game of Thrones was inspired by real places and events.
But the map of Westeros is a good example of the perplexing relation between fantasy and reality.
Like Britain, it has a Wall in the North, but the map only really clicks into place if you add Ireland.
Big Think Edge
Master Execution: How to Get from Point A to Point B in 7 Steps, with Rob Roy, Retired Navy SEALUsing the principles of SEAL training to forge better bosses, former Navy SEAL and founder of the Leadership Under Fire series Rob Roy, a self-described "Hammer", makes people's lives miserable in the hopes of teaching them how to be a tougher—and better—manager. "We offer something that you are not going to get from reading a book," says Roy. "Real leaders inspire, guide and give hope."Anybody can make a decision when everything is in their favor, but what happens in turbulent times? Roy teaches leaders, through intense experiences, that they can walk into any situation and come out ahead. In this lesson, he outlines seven SEAL-tested steps for executing any plan—even under extreme conditions or crisis situations.
Big think's weekly newsletter.
Get smarter faster from the comfort of your inbox.
See our newsletter privacy policy
here
Most Popular
Most Recent
Big think's weekly newsletter.
Get smarter faster from the comfort of your inbox.
See our newsletter privacy policy
here
© Copyright 2007-2019 & BIG THINK, BIG THINK EDGE,
SMARTER FASTER trademarks owned by The Big Think, Inc. All rights reserved.