Big ideas.
Once a week.
Subscribe to our weekly newsletter.
10 philosophers on whether money can make you happy
How much money does it take to be happy? How much is too much? These philosophers have a lot to say about money and how it relates to the good life.
08 June, 2018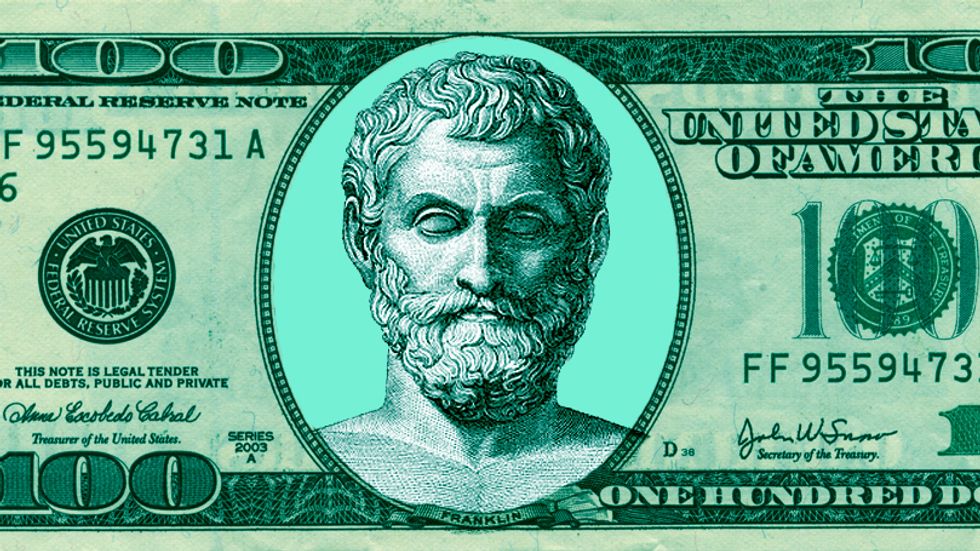 Philosophers have a lot to say about money and how it relates to the good life. (Credit: Public domain/Big Think)
Money. It's either the root of all evil or the best thing ever. People have been arguing about the merits of wealth since they started saving it up. We've all faced the question of if we should pursue money for its own sake, or if we would be better off without it.
---
Science increasingly shows that there is a right amount of money for happiness, but that countless variables make the amount change for little reason. The problem must be approached another way.
Philosophers have asked the same question. Every thinker who has tried to answer the question of how to live has had to wonder how much money was right to have. Here, we have the ideas on how money affects happiness from ten philosophers that might help you decide how much money is enough.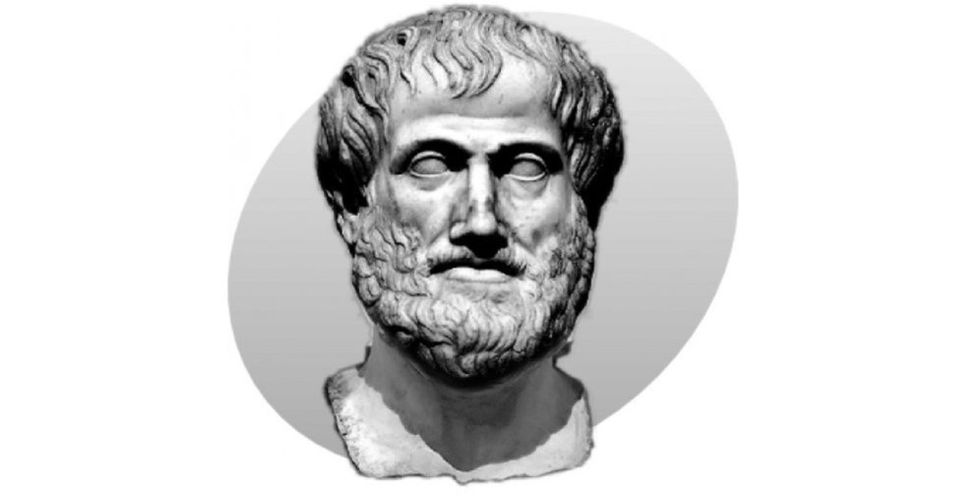 In Aristotelian philosophy, virtue is the key requirement for a life well lived. But while his stoic contemporaries thought virtue alone would assure a good life, Aristotle knew that a few other things would be needed. Among them are friendship, good luck, and money.
While he saw money as merely a tool to promote other goals, he is open about the fact that the good life requires that you have a fair amount of it. One of the items on his list of virtues needed to live a full life is magnificence, which involves the donation of large sums to charity.
He warns against the life dedicated to pursuing money, however, as this is a life spent chasing something which is "useful for some other end" without ever reaching that end.
"The life of money-making is one undertaken under compulsion, and wealth is evidently not the good we are seeking; for it is merely useful and for the sake of something else." —Aristotle, Nicomachean Ethics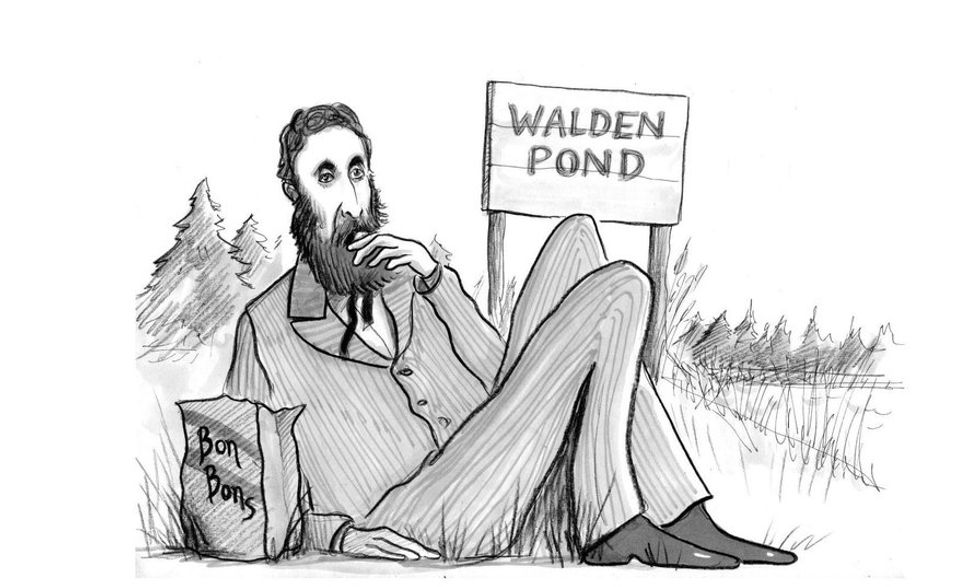 Henry David Thoreau is famous for retreating to a cabin near Walden pound and writing a book about his experiment of living a simple, self-sufficient life in the wilderness. While his experiment is often presented as more than it was, his cabin wasn't that far from a town and his mother usually cooked and cleaned for him, his ideas on the simple life are still worth considering.

His time in the woods showed him the benefits of living simply; such as how much humanity can gain by spending more time in nature and how getting away from material pleasures can help us live a fuller life. While his self-imposed situation came with great security, we can all stand to learn from his ideas on how to earn less and live more.
To have done anything by which you earned money merely is to have been truly idle or worse- Walden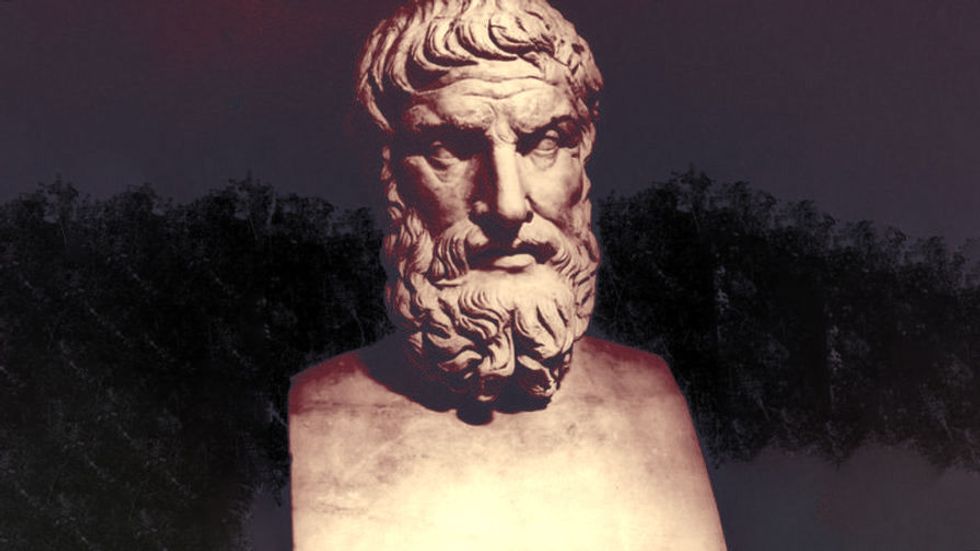 (Getty images/BigThink)
Epicurus was a philosopher with some bold ideas on how to make people happy. He lived in the countryside in a large house with a dozen other people where they all lived communally. He argued that the path to happiness was moderation, strong friendships, and philosophy.
Rather than accumulating wealth, one should try and live a simple life and find joy in things like friends, the pleasures of work, and philosophy. While he wasn't opposed to having some wealth, he feared that having too much of it would lead a person to live immoderately, which would lead to vice and unhappiness. The moderate life, however, didn't require much money at all.
If you wish to make Pythocles wealthy, don't give him more money; rather, reduce his desires- Epicurus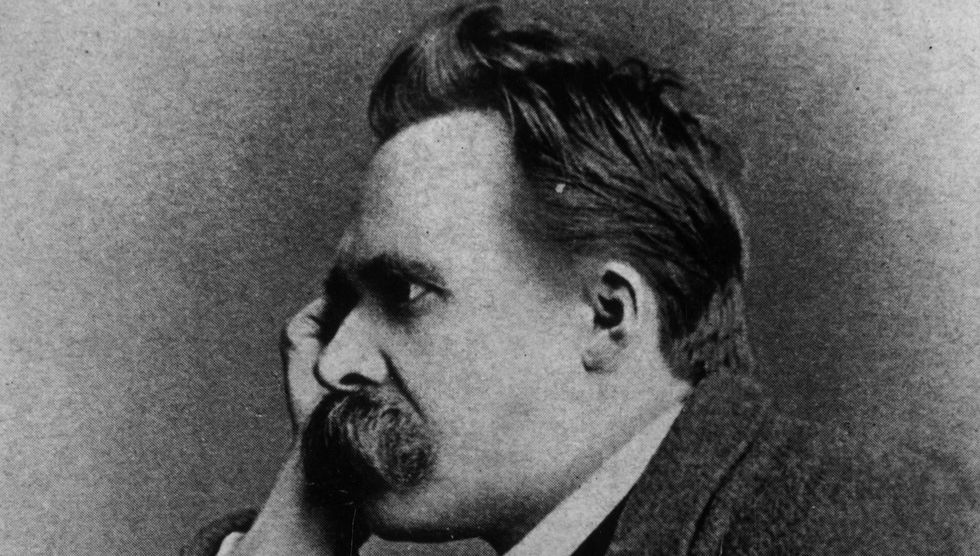 (Getty Images)
Nietzsche was one of the prominent members of the chronically asking for money club. His books didn't sell well at all, and he never had much money during his productive years. While he never sought out riches, he didn't preach against them; and he had a lot to say about people who declared wealth to be evil.
He argued that the morality of the gospels was a slave morality which was based on a sort of sour grapes approach to things. Since the authors of the gospels didn't have money or power they declared those things to be evil and the poverty and weakness they had to be good. Nietzsche sees this reactionary morality to be unbecoming of great people.
This doesn't mean that he thought hoarding cash was good, but he does warn us to be wary of the poor man who derides money as evil and useless to our happiness.
"But tell me: how did gold get to be the highest value? Because it is uncommon and useless and gleaming and gentle in its brilliance; it always gives itself.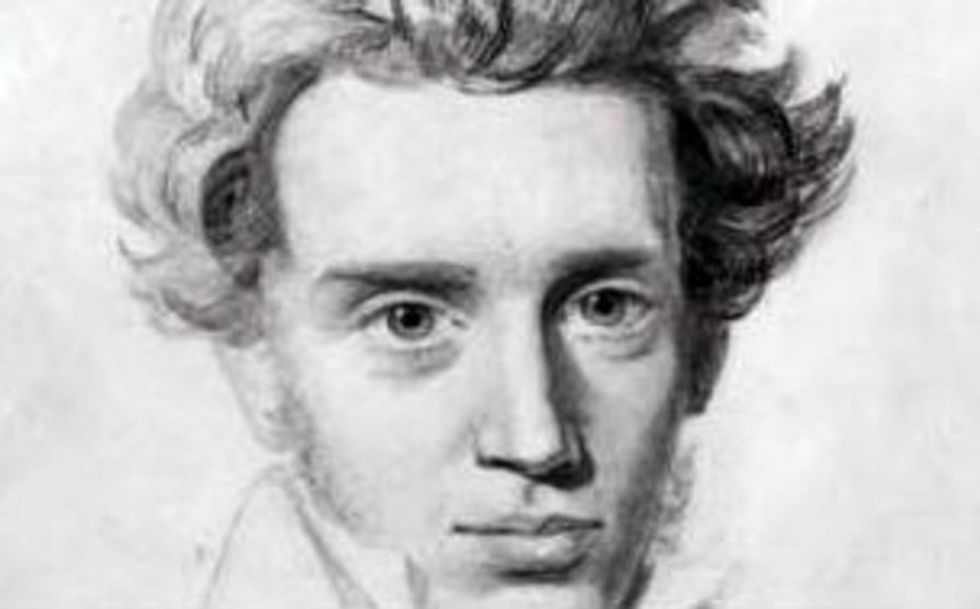 Soren Kierkegaard was the founder of existentialism and a critic of modern life. Often writing under pseudonyms, he challenged us to examine how we make choices and to accept our freedom long before anybody else was considering such ideas.
In The Present Age Kierkegaard strikes out against how people are increasingly dispassionate, conforming, and detached. He blames, among other things, money for causing some of this. As the abstraction of real value, it tends to make us desire of it rather than the things it can buy or represents.
Kierkegaard implores us to dive headfirst into life and live it fully and desiring too much money is a symptom of not doing so.
In the end, therefore, money will be the one thing people will desire, which is moreover only representative, an abstraction. Nowadays a young man hardly envies anyone his gifts, his art, the love of a beautiful girl, or his fame; he only envies him his money. -The Present Age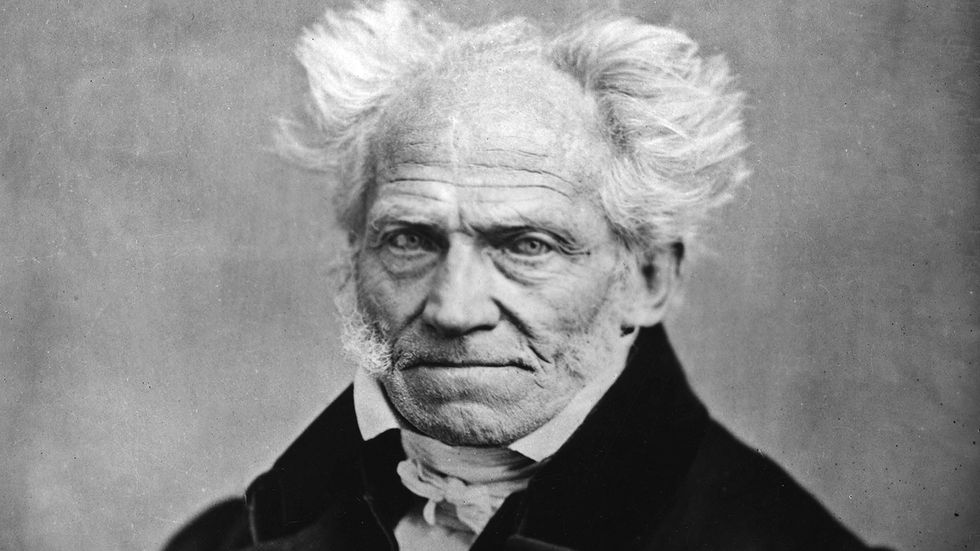 Philosophy's saddest genius, Schopenhauer was a pessimistic thinker who felt that most people were doomed to rather unpleasant lives. He was so convinced of this that he was one of the first prominent anti-natalists and wrote that most people were better off not being born. His advice on how to be happy is fittingly strange.
Schopenhauer's great solution to the endless miseries of life is to withdraw from them and live ascetically. Money then, that cause of infinite desire, labor, and strife, is to be avoided. The worst part of his solution is his understanding of how few people could hope to carry it out.
Wealth is like sea-water: The more we drink the thirstier we become; and the same is true of fame. -Aphorisms on the Wisdom of Life
Ben Franklin


(Shutterstock)
Unlike many thinkers on our list, Franklin was independently wealthy. After a lifetime of wise investments, hard work, and a fair share of luck, Franklin was able to turn his attention to his social projects and not have to worry about money again.

His ideas on wealth were similar to Aristotle's in many ways. He wrote a book on how to earn and save money and associated having wealth with having a least a few virtues. He also agrees that, while good to have, money is at best a tool for getting other things. Unlike Aristotle, however, his list of virtues does not require wealth to live life to the fullest.
The use of money is all the advantage there is in having money- The Way to Wealth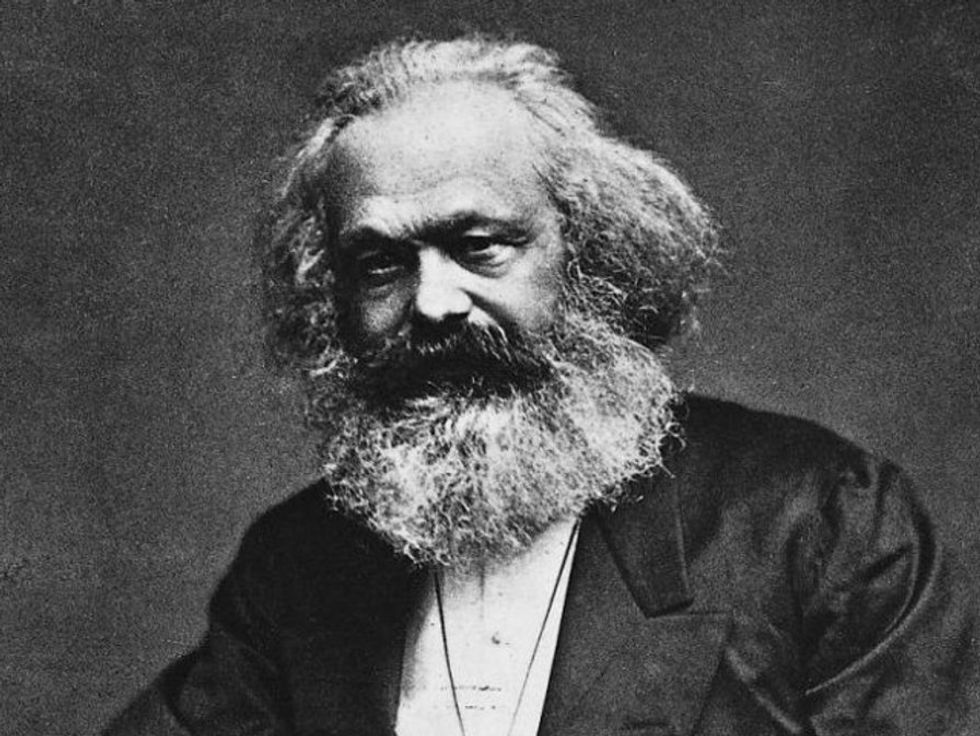 The father of modern communism, and the favorite philosopher of many a penniless left-winger. Marx had difficulty with money all of his life and was often provided for by his friend and comrade Fredrich Engels. His difficulties didn't hamper his understanding, however.

Marx reminds us that money, for all the bad things philosophers often say about it, is extremely useful. It drives history, grants the ability to accomplish great things, and often consumes too much of our time. His philosophy of communism isn't so much against wealth as it is an attempt to tame it and make it the servant of humanity rather than the problem it frequently can be. The results have been mixed at best.
Money plays the largest part in determining the course of history.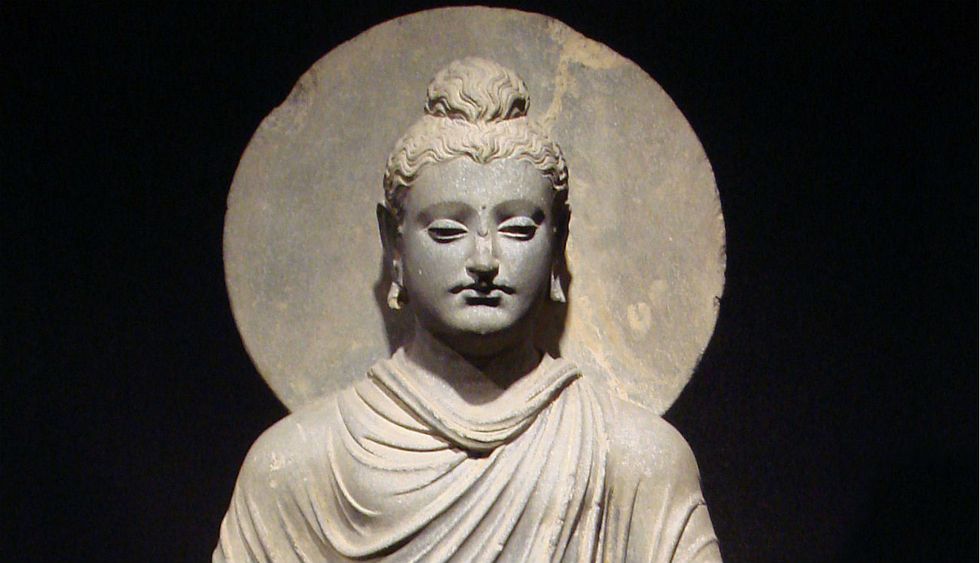 The founder of Buddhism, Gautama Buddha lived in both extreme wealth and obscene poverty during his life. His time spent on the extremes showed him the wisdom of "The Middle Way" which became a core element of Buddhism.

His life story and later dedication to intellectual pleasures speak against a life of chasing money as the path to Nirvana. However, extreme poverty is no solution either. While many Buddhist monks are supposed to avoid even touching money, the rest of us are encouraged to have the "right livelihood" and earn it virtuously. This also includes not having more than we need.
We are warned that there is too much of a good thing and that we should not suppose that more money is the solution to suffering. Having nothing isn't too much fun either though.
Faith is the best wealth for a man in this world. Righteousness when well practiced brings happiness.- Sutta Nipata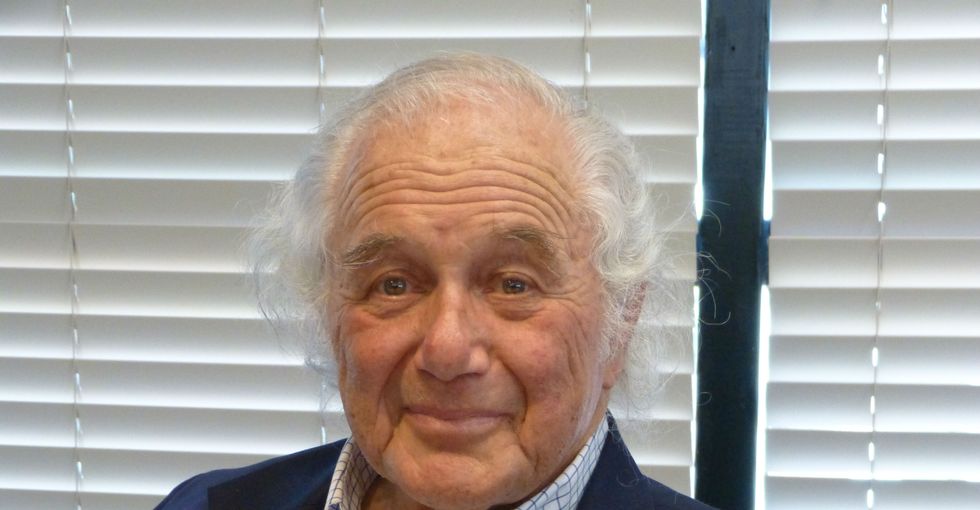 (Wikimedia commons)
An American philosopher, Needleman has spent decades helping people navigate life. He is often sought out as a consultant on how to handle money at the conceptual level and has a lifetime of advice on how money affects us to give out.

One of his realizations is that money doesn't solve problems or provide answers. While it might assure that we have access to necessities, it won't cure us of worrying about having them. He reminds us that there are things that money can't buy, like happiness, that we must never lose sight of; even if it is nice to be able to buy that trip to Hawaii without saving for it.
Those who criticize the wealthy don't realize that money is needed to do good things.- Jacob Needleman
Why mega-eruptions like the ones that covered North America in ash are the least of your worries.
Image: USGS - public domain
Strange Maps
The supervolcano under Yellowstone produced three massive eruptions over the past few million years.
Each eruption covered much of what is now the western United States in an ash layer several feet deep.
The last eruption was 640,000 years ago, but that doesn't mean the next eruption is overdue.
The end of the world as we know it
Panoramic view of Yellowstone National Park
Image: Heinrich Berann for the National Park Service – public domain
Of the many freak ways to shuffle off this mortal coil – lightning strikes, shark bites, falling pianos – here's one you can safely scratch off your worry list: an outbreak of the Yellowstone supervolcano.
As the map below shows, previous eruptions at Yellowstone were so massive that the ash fall covered most of what is now the western United States. A similar event today would not only claim countless lives directly, but also create enough subsidiary disruption to kill off global civilisation as we know it. A relatively recent eruption of the Toba supervolcano in Indonesia may have come close to killing off the human species (see further below).
However, just because a scenario is grim does not mean that it is likely (insert topical political joke here). In this case, the doom mongers claiming an eruption is 'overdue' are wrong. Yellowstone is not a library book or an oil change. Just because the previous mega-eruption happened long ago doesn't mean the next one is imminent.
Ash beds of North America
Ash beds deposited by major volcanic eruptions in North America.
Image: USGS – public domain
This map shows the location of the Yellowstone plateau and the ash beds deposited by its three most recent major outbreaks, plus two other eruptions – one similarly massive, the other the most recent one in North America.
Huckleberry Ridge
The Huckleberry Ridge eruption occurred 2.1 million years ago. It ejected 2,450 km3 (588 cubic miles) of material, making it the largest known eruption in Yellowstone's history and in fact the largest eruption in North America in the past few million years.
This is the oldest of the three most recent caldera-forming eruptions of the Yellowstone hotspot. It created the Island Park Caldera, which lies partially in Yellowstone National Park, Wyoming and westward into Idaho. Ash from this eruption covered an area from southern California to North Dakota, and southern Idaho to northern Texas.
Mesa Falls
About 1.3 million years ago, the Mesa Falls eruption ejected 280 km3 (67 cubic miles) of material and created the Henry's Fork Caldera, located in Idaho, west of Yellowstone.
It was the smallest of the three major Yellowstone eruptions, both in terms of material ejected and area covered: 'only' most of present-day Wyoming, Colorado, Kansas and Nebraska, and about half of South Dakota.
Lava Creek
The Lava Creek eruption was the most recent major eruption of Yellowstone: about 640,000 years ago. It was the second-largest eruption in North America in the past few million years, creating the Yellowstone Caldera.
It ejected only about 1,000 km3 (240 cubic miles) of material, i.e. less than half of the Huckleberry Ridge eruption. However, its debris is spread out over a significantly wider area: basically, Huckleberry Ridge plus larger slices of both Canada and Mexico, plus most of Texas, Louisiana, Arkansas, and Missouri.
Long Valley
This eruption occurred about 760,000 years ago. It was centered on southern California, where it created the Long Valley Caldera, and spewed out 580 km3 (139 cubic miles) of material. This makes it North America's third-largest eruption of the past few million years.
The material ejected by this eruption is known as the Bishop ash bed, and covers the central and western parts of the Lava Creek ash bed.
Mount St Helens
The eruption of Mount St Helens in 1980 was the deadliest and most destructive volcanic event in U.S. history: it created a mile-wide crater, killed 57 people and created economic damage in the neighborhood of $1 billion.
Yet by Yellowstone standards, it was tiny: Mount St Helens only ejected 0.25 km3 (0.06 cubic miles) of material, most of the ash settling in a relatively narrow band across Washington State and Idaho. By comparison, the Lava Creek eruption left a large swathe of North America in up to two metres of debris.

The difference between quakes and faults
The volume of dense rock equivalent (DRE) ejected by the Huckleberry Ridge event dwarfs all other North American eruptions. It is itself overshadowed by the DRE ejected at the most recent eruption at Toba (present-day Indonesia). This was one of the largest known eruptions ever and a relatively recent one: only 75,000 years ago. It is thought to have caused a global volcanic winter which lasted up to a decade and may be responsible for the bottleneck in human evolution: around that time, the total human population suddenly and drastically plummeted to between 1,000 and 10,000 breeding pairs.
Image: USGS – public domain
So, what are the chances of something that massive happening anytime soon? The aforementioned mongers of doom often claim that major eruptions occur at intervals of 600,000 years and point out that the last one was 640,000 years ago. Except that (a) the first interval was about 200,000 years longer, (b) two intervals is not a lot to base a prediction on, and (c) those intervals don't really mean anything anyway. Not in the case of volcanic eruptions, at least.
Earthquakes can be 'overdue' because the stress on fault lines is built up consistently over long periods, which means quakes can be predicted with a relative degree of accuracy. But this is not how volcanoes behave. They do not accumulate magma at constant rates. And the subterranean pressure that causes the magma to erupt does not follow a schedule.
What's more, previous super-eruptions do not necessarily imply future ones. Scientists are not convinced that there ever will be another big eruption at Yellowstone. Smaller eruptions, however, are much likelier. Since the Lava Creek eruption, there have been about 30 smaller outbreaks at Yellowstone, the last lava flow being about 70,000 years ago.
As for the immediate future (give or take a century): the magma chamber beneath Yellowstone is only 5 percent to 15 percent molten. Most scientists agree that is as un-alarming as it sounds. And that its statistically more relevant to worry about death by lightning, shark, or piano.
Strange Maps #1041
Got a strange map? Let me know at strangemaps@gmail.com.

The pandemic has many people questioning whether they ever want to go back to the office.
SEBASTIEN SALOM-GOMIS/AFP via Getty Images
Personal Growth
When the pandemic forced office employees into lockdown and cut them off from spending in-person time with their colleagues, they almost immediately realized that they favor remote work over their traditional office routines and norms.
As remote workers of all ages contemplate their futures – and as some offices and schools start to reopen – many Americans are asking hard questions about whether they wish to return to their old lives, and what they're willing to sacrifice or endure in the years to come.
Even before the pandemic, there were people asking whether office life jibed with their aspirations.
We spent years studying "digital nomads" – workers who had left behind their homes, cities and most of their possessions to embark on what they call "location independent" lives. Our research taught us several important lessons about the conditions that push workers away from offices and major metropolitan areas, pulling them toward new lifestyles.
Legions of people now have the chance to reinvent their relationship to their work in much the same way.
Big-city bait and switch
Most digital nomads started out excited to work in career-track jobs for prestigious employers. Moving to cities like New York and London, they wanted to spend their free time meeting new people, going to museums and trying out new restaurants.
But then came the burnout.
Although these cities certainly host institutions that can inspire creativity and cultivate new relationships, digital nomads rarely had time to take advantage of them. Instead, high cost of living, time constraints and work demands contributed to an oppressive culture of materialism and workaholism.
Pauline, 28, who worked in advertising helping large corporate clients to develop brand identities through music, likened city life for professionals in her peer group to a "hamster wheel." (The names used in this article are pseudonyms, as required by research protocol.)
"The thing about New York is it's kind of like the battle of the busiest," she said. "It's like, 'Oh, you're so busy? No, I'm so busy.'"
Most of the digital nomads we studied had been lured into what urbanist Richard Florida termed "creative class" jobs – positions in design, tech, marketing and entertainment. They assumed this work would prove fulfilling enough to offset what they sacrificed in terms of time spent on social and creative pursuits.
Yet these digital nomads told us that their jobs were far less interesting and creative than they had been led to expect. Worse, their employers continued to demand that they be "all in" for work – and accept the controlling aspects of office life without providing the development, mentorship or meaningful work they felt they had been promised. As they looked to the future, they saw only more of the same.
Ellie, 33, a former business journalist who is now a freelance writer and entrepreneur, told us: "A lot of people don't have positive role models at work, so then it's sort of like 'Why am I climbing the ladder to try and get this job? This doesn't seem like a good way to spend the next twenty years.'"
By their late 20s to early 30s, digital nomads were actively researching ways to leave their career-track jobs in top-tier global cities.
Looking for a fresh start
Although they left some of the world's most glamorous cities, the digital nomads we studied were not homesteaders working from the wilderness; they needed access to the conveniences of contemporary life in order to be productive. Looking abroad, they quickly learned that places like Bali in Indonesia, and Chiang Mai in Thailand had the necessary infrastructure to support them at a fraction of the cost of their former lives.
With more and more companies now offering employees the choice to work remotely, there's no reason to think digital nomads have to travel to southeast Asia – or even leave the United States – to transform their work lives.
During the pandemic, some people have already migrated away from the nation's most expensive real estate markets to smaller cities and towns to be closer to nature or family. Many of these places still possess vibrant local cultures. As commutes to work disappear from daily life, such moves could leave remote workers with more available income and more free time.
The digital nomads we studied often used savings in time and money to try new things, like exploring side hustles. One recent study even found, somewhat paradoxically, that the sense of empowerment that came from embarking on a side hustle actually improved performance in workers' primary jobs.
The future of work, while not entirely remote, will undoubtedly offer more remote options to many more workers. Although some business leaders are still reluctant to accept their employees' desire to leave the office behind, local governments are embracing the trend, with several U.S. cities and states – along with countries around the world – developing plans to attract remote workers.
This migration, whether domestic or international, has the potential to enrich communities and cultivate more satisfying work lives.

Rachael A. Woldoff, Professor of Sociology, West Virginia University and Robert Litchfield, Associate Professor of Business, Washington & Jefferson College
This article is republished from The Conversation under a Creative Commons license. Read the original article.
The potential of CRISPR technology is incredible, but the threats are too serious to ignore.
Videos
CRISPR (Clustered Regularly Interspaced Short Palindromic Repeats) is a revolutionary technology that gives scientists the ability to alter DNA. On the one hand, this tool could mean the elimination of certain diseases. On the other, there are concerns (both ethical and practical) about its misuse and the yet-unknown consequences of such experimentation.
"The technique could be misused in horrible ways," says counter-terrorism expert Richard A. Clarke. Clarke lists biological weapons as one of the potential threats, "Threats for which we don't have any known antidote." CRISPR co-inventor, biochemist Jennifer Doudna, echos the concern, recounting a nightmare involving the technology, eugenics, and a meeting with Adolf Hitler.
Should this kind of tool even exist? Do the positives outweigh the potential dangers? How could something like this ever be regulated, and should it be? These questions and more are considered by Doudna, Clarke, evolutionary biologist Richard Dawkins, psychologist Steven Pinker, and physician Siddhartha Mukherjee.
Technology & Innovation
Measuring a person's movements and poses, smart clothes could be used for athletic training, rehabilitation, or health-monitoring.
Scroll down to load more…