NASA reveals the latest winning ideas for buildings on Mars
NASA announced the five winners of the latest phase of its 3D-Printing Habitat Competition for designing the structures to be used by humans on Mars.
07 August, 2018
Living on Mars is a dream long-held by science fiction writers and many would-be space explorers. Of course, we have to get there first. NASA's plans remain robotic for now, with new rovers (and a Mars Helicopter) starting in 2020. The White House has asked NASA to return to the moon in order to, among other things, develop a launch facility for a human Mars mission. NASA's own suspicion is that we'll eventually travel to Mars aboard their Space Launch System rocket platform. Yet, assuming we do someday send people to populate the red planet, what kind of Mars-friendly structures will they need?
---
NASA has been looking for an answer to this question and has been running, along with Bradley University and other partners, a three-stage, multimillion-dollar 3D-Printed Habitat Competition to find it. The space agency has just announced five winning teams for the third stage's first construction level in which they designed innovative Mars habitats and created virtual models of the structures.
The winners will share the level's $100,000 prize:
Team Zopherus of Rogers, Arkansas — $20,957.95
AI. SpaceFactory of New York — $20,957.24
Kahn-Yates of Jackson, Mississippi — $20,622.74
SEArch+/Apis Cor of New York — $19,580.97
Northwestern University of Evanston, Illinois — $17,881.10
Creativity, architectural know-how, and a grasp of the Martian environment are required to meet a Mars mission's unique challenges. For one thing, the planet is inhospitable — extremely hot and cold, for example — and completely lacks any supporting infrastructure for the buildings, so they need to be hardy and self-sufficient. In addition, getting traditional building materials all the way to Mars is impractical at best and maybe impossible — this is why NASA is betting on 3D-printing as the most practical means of fabricating Martian structures.
First Place: Team Zopherus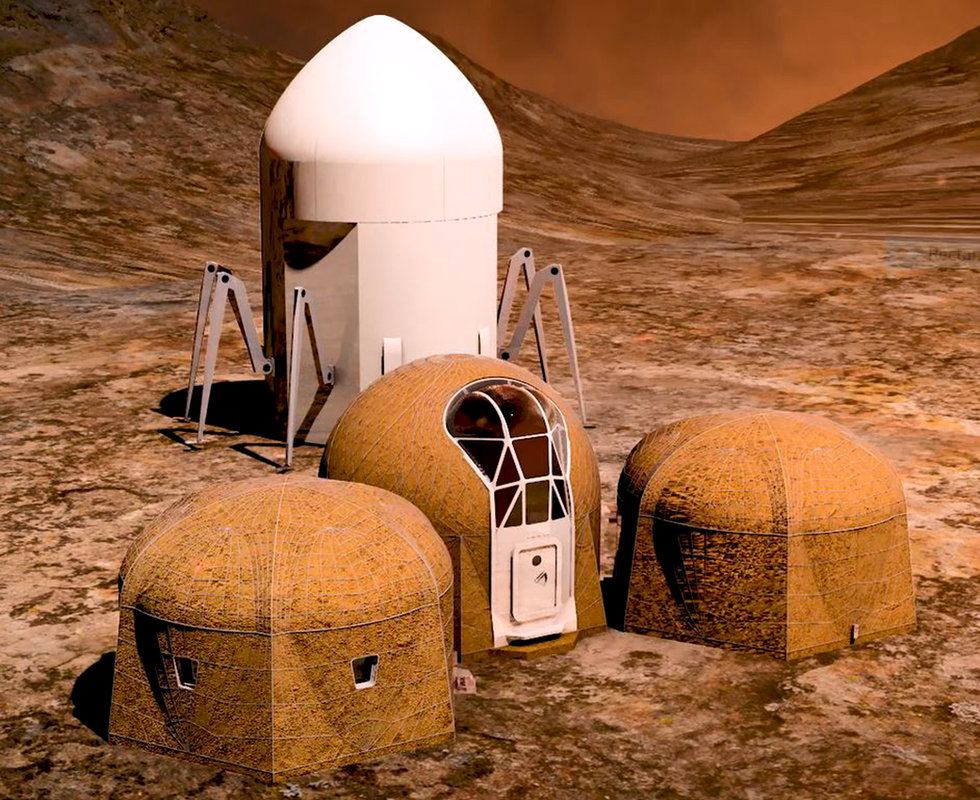 2nd Place: AI. SpaceFactory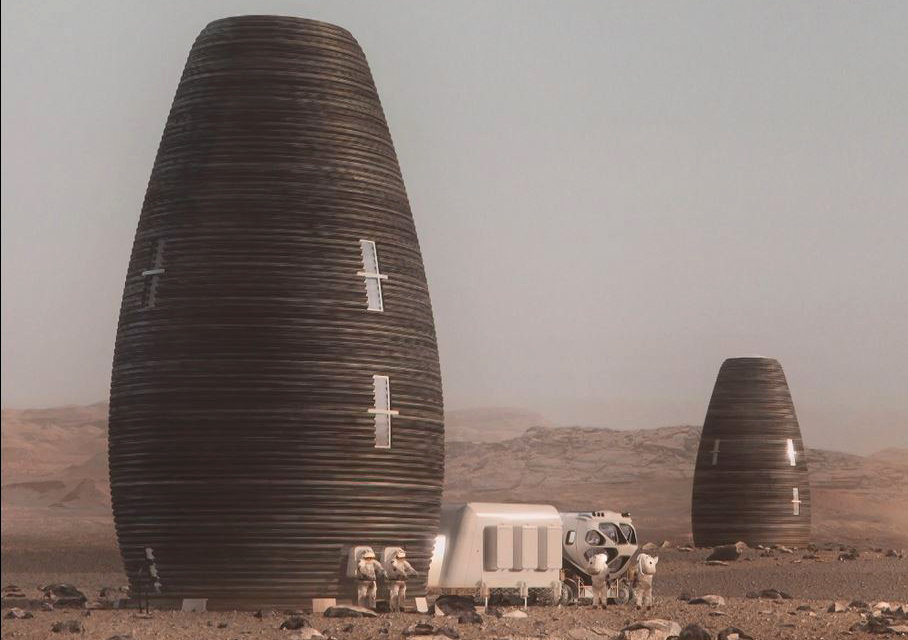 3rd Place: Kahn-Yates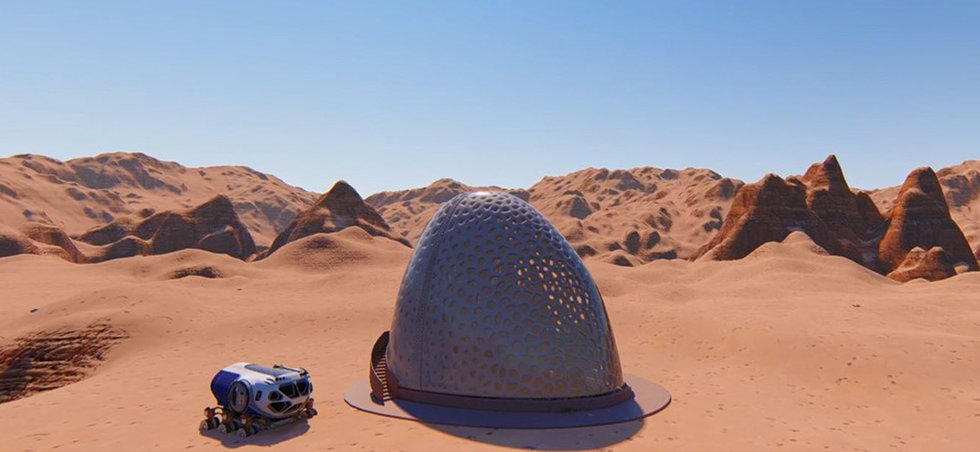 4th Place: SEArch+/Apis Cor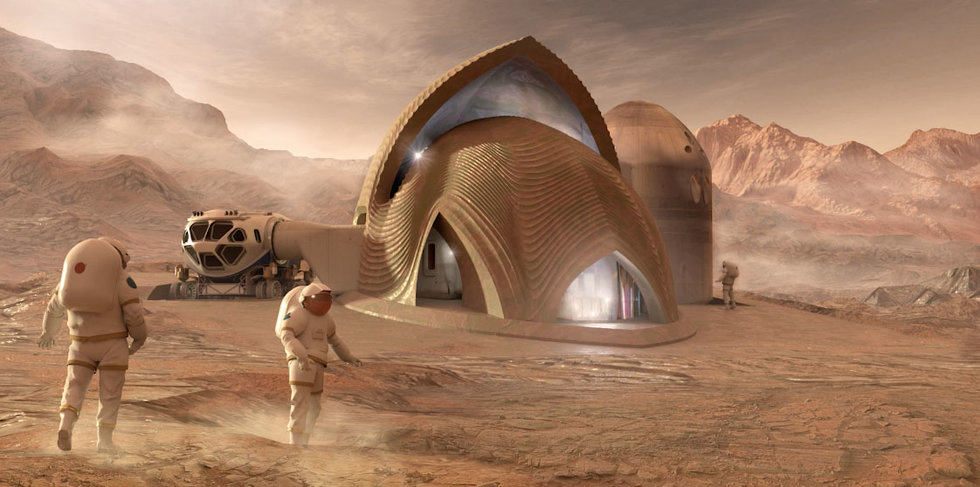 5th Place: Northwestern University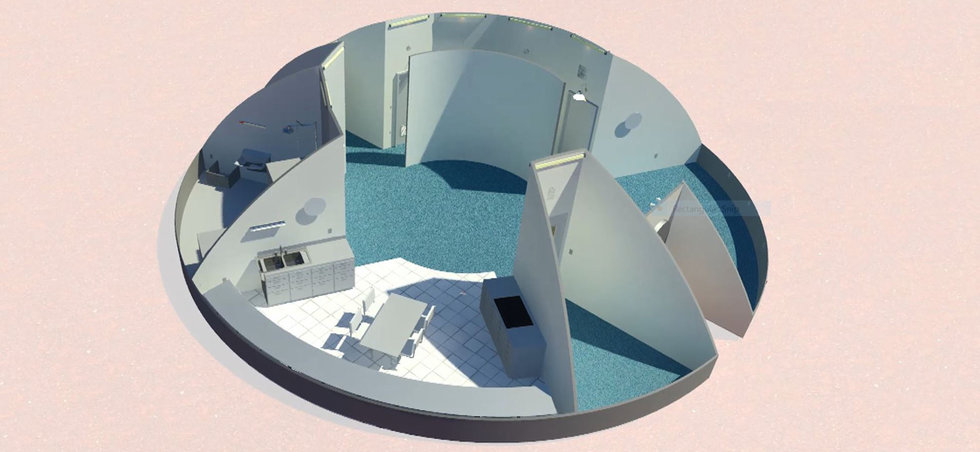 Planning ahead
Who knows when humans will actually get to Mars. Maybe by then, we'll simply be able to replicate our structures a la Star Trek. Still, it's not unlikely that all this advance planning and thinking will ultimately illuminate the underlying architectural solutions that will be required for life on the red planet. Meanwhile, we can use our imaginations to picture what living in each of these dazzling structure might be like after a hard day in the searing Martian sun, or during a bone-chilling red-planet night.
Pfizer's partnerships strengthen their ability to deliver vaccines in developing countries.
Susan Silbermann, Global President of Pfizer Vaccines, looks on as a health care worker administers a vaccine in Rwanda. Photo: Courtesy of Pfizer.
Sponsored
Community healthcare workers face many challenges in their work, including often traveling far distances to see their clients
Pfizer is helping to drive the UN's sustainable development goals through partnerships.
Pfizer partnered with AMP and the World Health Organization to develop a training program for healthcare workers.
A study on flies may hold the key to future addiction treatments.
Scott Barbour/Getty Images
Mind & Brain
A new study suggests that drinking alcohol can affect how memories are stored away as good or bad.
This may have drastic implications for how addiction is caused and how people recall intoxication.
The findings may one day lead to a new form of treatment for those suffering from addiction.
A glass of juice has as much sugar, ounce for ounce, as a full-calorie soda. And those vitamins do almost nothing.
popular
Quick: think back to childhood (if you've reached the scary clown you've gone too far). What did your parents or guardians give you to keep you quiet? If you're anything like most parents, it was juice. But here's the thing: juice is bad for you. 
As the world gets hotter, men may have fewer and fewer viable sperm
Shutterstock
Surprising Science
New research on beetles shows that successive exposure to heatwaves reduces male fertility, sometimes to the point of sterility.
The research has implications both for how the insect population will sustain itself as well as how human fertility may work on an increasingly hotter Earth.
With this and other evidence, it is becoming clear that more common and more extreme heatwaves may be the most dangerous aspect of climate change.
Big think's weekly newsletter.
Get smarter faster from the comfort of your inbox.
See our newsletter privacy policy
here
Most Popular
Most Recent
Big think's weekly newsletter.
Get smarter faster from the comfort of your inbox.
See our newsletter privacy policy
here
© Copyright 2007-2018 & BIG THINK, BIG THINK EDGE,
SMARTER FASTER trademarks owned by The Big Think, Inc. All rights reserved.