How pulling just one all-nighter wreaks havoc on your blood
People who occasionally pull all-nighters are at greater risk for diabetes and other illnesses, and a new study identifies blood proteins as being behind the problem.
23 May, 2018
We recently reported on a study that concluded the main threat to the health of night owls was the blowback they get from "day larks." However, there's apparently a big difference between preferring to simply stay up late and pulling an all-nighter, especially on an irregular basis. A University of Colorado (CU Boulder) and Women's Hospital (BWH) in Boston study of 270,000 people published last February in Diabetes Care found that people who occasionally stay up all night are far more likely to contract Type 2 diabetes—the schedule is also implicated in a higher incidence of cardiovascular disease and cancer. Now, a new study from UC Boulder may have discovered at least part of the reason why: even a single all-nighter messes with your blood chemistry.
---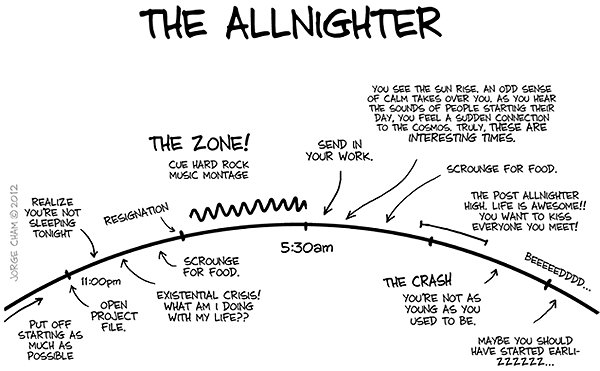 15 million Americans work night shifts either permanently or periodically. The CU Boulder/BWH researchers examined data from the UK Biobank pertaining to males from 38 to 71 and discovered that people who irregularly handled night shifts or who were on rotating schedules were 44% more likely to have Type 2 diabetes, with the odds going up with the number of nights worked. (Surprisingly, permanent night workers showed no such increase in the chances of getting diabetes—it seems that their bodies had over time adapted to their workday/night.)
This makes sense in light of the new CU boulder findings. Its authors enlisted six healthy males in their 20s who spent six days and nights in a setting where their meals, activity, sleep and, light were controlled. For the first two days, the experiment mimicked a normal schedule. The men were then moved to a reverse schedule of sleeping eight hours a day and being active eight hours a night.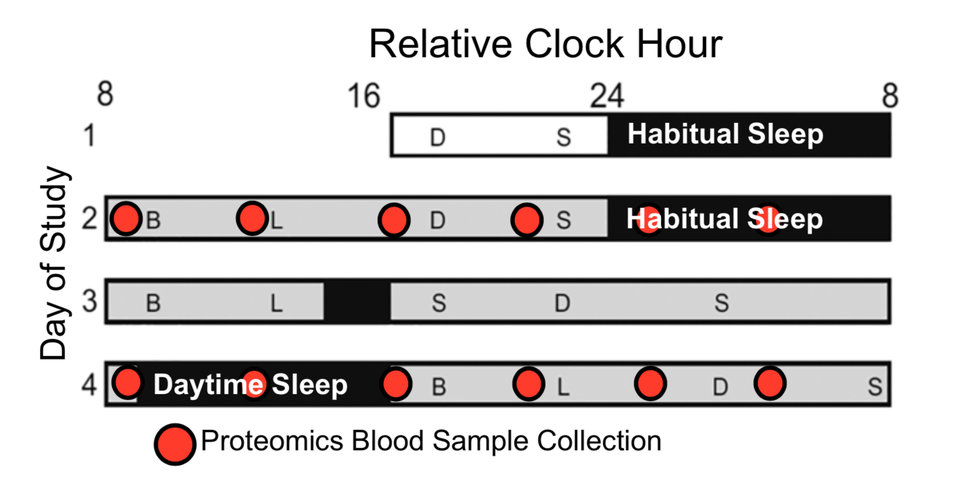 Throughout the study, the researchers analyzed the levels and time-of-day-behaviors of 1,129 blood proteins. Study lead author Christopher Depner tells CU Boulder Today, "By the second day of the misalignment we were already starting to see proteins that normally peak during the day peaking at night and vice versa." They ultimately identified 129 proteins whose rhythms were being disrupted by the scheduling.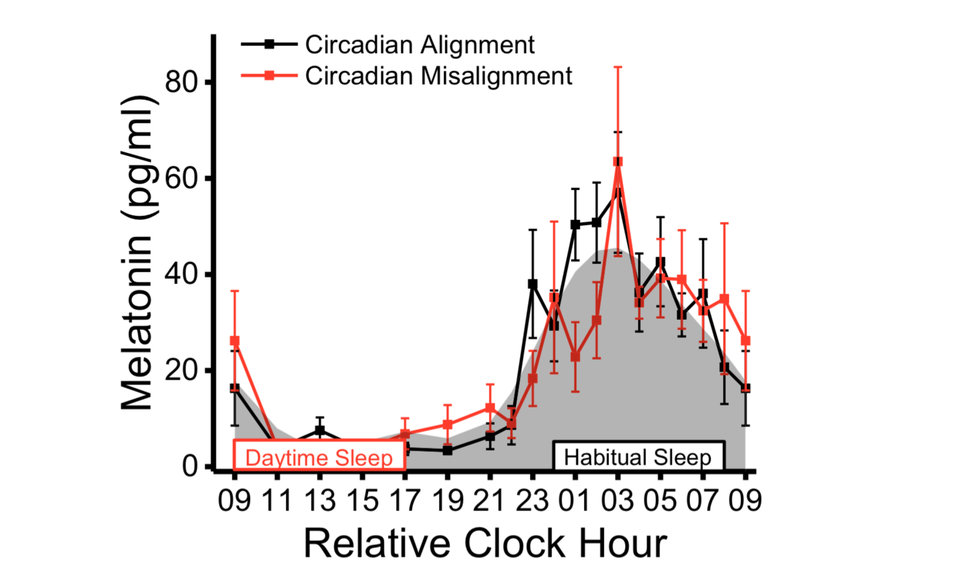 One of these was glucagon, which manages the release of sugar from the liver into the bloodstream. Glucagon usually hits its highest levels during the day, but for the subjects awake at night, that flipped—not only did the peaks occur at night, but even more concerning was that those peaks indicated abnormally high levels of the protein. This could be what's leading to the increase in diabetes.
The experiment also revealed that the night shifters burned 10% fewer calories during activity, perhaps due to the higher levels of fibroblast growth factor 19 observed—this protein is believed to influence the way in which energy is expended. With weight gain associated with Type 2 diabetes, this could also be a contributing factor.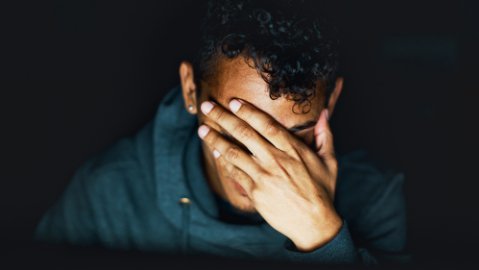 Another interesting finding was that 30 blood proteins are creatures—if we can use that word—of habit, with most of them reaching their highest levels between 2 pm and 9 pm. This suggests that more accurate blood testing for these proteins could be achieved by considering their natural timing when drawing blood. An even more significant takeaway is, "If we know the proteins that the clock regulates, we can adjust the timing of treatments to be in line with those proteins," says Depner.
As for the people most identified as being at risk in these studies, when handed unavoidable irregular night work the best defense, says Celine Vetter of CU Boulder, is to eat right, exercise, and make sure to get plenty of sleep when you can. There's also at least one recent study that suggests you can make up lost ground by sleeping in on weekends. 
Lumina Foundation is partnering with Big Think to unearth the next large-scale, rapid innovation in post-high school education. Enter the competition here!
That's one way to reduce the national debt.
Change.org
Politics & Current Affairs
The tongue-in-cheek petition, whose stated aim is to reduce the national debt, has been signed more than 8,600 times as of Tuesday.
Selling Montana, the fourth largest state in the country, would constitute the largest land deal since the Louisiana Purchase.
The national debt is often a source of concern for individuals, but the chances of the U.S. defaulting on its debts are relatively low — in part because the bulk of the national debt is owned by the American public.
The part of your brain responsible for ASMR catalogs music, and appears to be a stronghold against Alzheimer's and dementia.
The parts of the brain highlighted in red and yellow are thought to control your sense of attention and memory. (image c/o Brain Network Lab)
popular
Some music inspires you to move your feet, some inspires you to get out there and change the world. In any case, and to move hurriedly on to the point of this article, it's fair to say that music moves people in special ways. 
Evolutionarily speaking, being gay is still something of an enigma
Videos
Heterosexual people have been less interesting to scientists than gay people, in terms of where they come from, because, evolutionarily speaking, being gay doesn't lead to a higher "higher reproductive fitness" — meaning, it doesn't lead to more babies.
Across cultures, gay boys tend to be more interested in spending time with their mothers.
We still don't really know why gay people are attracted to each other.
Big think's weekly newsletter.
Get smarter faster from the comfort of your inbox.
See our newsletter privacy policy
here
Most Popular
Most Recent
Big think's weekly newsletter.
Get smarter faster from the comfort of your inbox.
See our newsletter privacy policy
here
© Copyright 2007-2018 & BIG THINK, BIG THINK EDGE,
SMARTER FASTER trademarks owned by The Big Think, Inc. All rights reserved.