Big ideas.
Once a week.
Subscribe to our weekly newsletter.
How To Be More Reasonable
16 September, 2012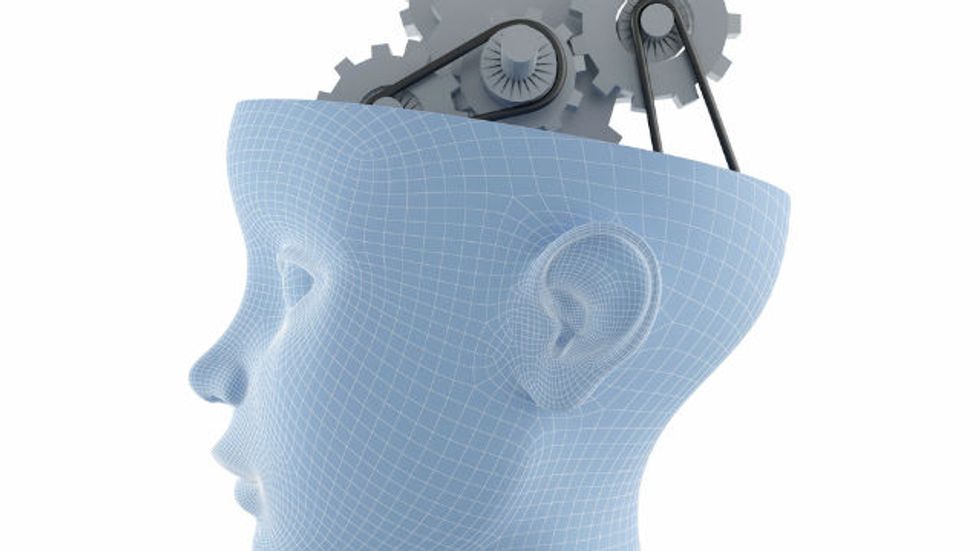 Are you convinced that your moral and political views are the right ones? If you were to lay out all of your views and examine them, would they fit together in a coherent package? Are you open to new ideas that run contrary to your intuitions?

In my last post I explored Bertrand Russell's proposition that "the stupid are cocksure" while "the intelligent are full of doubt." My conclusion: there is more evidence for the former contention than for the latter. Many intelligent people are headstrong too. But there is hope. We can achieve greater coherence in our own views and we can move toward greater civility and agreement with others if we engage in a deliberative process philosophers call "reflective equilibrium."

In a nutshell, reflective equilibrium is a method of testing our judgments vis-à-vis our moral principles and, where a disjuncture is found, tweaking our convictions and principles so that all fit together more snugly and more intelligently.
---
This minimal type of reflective equilibrium (which Rawls calls "narrow") is my focus in this post. It's demanding enough. Those who wish to achieve "wide" reflective equilibrium will need to subject their principles to greater scrutiny by studying alternative philosophical frameworks. And "full" equilibrium comes only when citizens are in wide agreement about the conception of justice that binds them together. Maybe someday.
Step One

Start by bringing to mind one of your most strongly held convictions. Maybe you advocate abortion rights, support the death penalty or think the estate tax should be abolished. Maybe you think that government should be as small as possible. Maybe you are committed to marriage equality for gays and lesbians.

You might be so convinced of some of your views that you can't imagine re-examining them. These are exactly the ones to take another look at: you will likely hold those views even after due reflection, but your commitment to them may be helpful in developing your thinking about analytically similar issues and lead you to surprising conclusions.

Beliefs you embrace reflexively in a moment of weakness or without giving them due consideration aren't yet ripe for the method of reflective equilibrium. Only "considered judgments," as John Rawls calls them, should be on the examination table. This implies that you should have very little confidence in judgments you arrive at quickly and without adequate study, or when you are emotionally wrought or distraught. Maybe you read Andrew C. McCarthy of the National Review this morning and suddenly think President Obama has sold out the First Amendment to Islamists. (He hasn't.) Maybe you're a teacher and jumped up in support of the teachers' strike in Chicago before learning about the specific issues at stake there. (I made this mistake. It's not so simple.) Maybe you heard one stump speech by a fantastic orator and were just carried away. (I admit that a tear came to my eye when I listened to Barack Obama's speech after he won the Iowa caucuses on January 3, 2008.)

Step Two

But if you keep your intellectual guard up when watching cable news shows, listening to candidates and reading blog posts, and if you consult reliable sources and think about what they're reporting with a critical eye, you are on your way to developing a set of considered judgments. Once they are set, here is the basic procedure for achieving "narrow reflective equilibrium":
Elucidate the principle (or principles) behind your considered judgment. 
Ponder the meaning and implications of that principle (or those principles) for relevantly similar issues/cases.
Consider whether you have good reason to agree with the implications of the principle(s) that informed your original judgment.
If you are troubled by the implications of the principle, you have two choices: revise your principle(s); or adjust one or more of your considered judgments to fit the principle(s)
Massimo Pigliucci offers a helpful example of piety in crisis:
Let's suppose that you believe in the inerrancy of the Bible. Suppose you also think morality comes from God. And further suppose that you maintain that it is immoral to kill children if they curse their parents. Then you read the following in Exodus 21:17: "He that curseth his father, or his mother, shall surely be put to death."
Now, if you are concerned about the coherence of your beliefs, you have several moves at your disposal. You could admit that the Bible is not infallible, and that God may not have meant what Exodus attributes to Him. Or, you could abandon the idea that morality comes from God. Lastly, you could agree that yes, after all it is all right to kill children who disrespect their elders. In considering any of these options, and actually adjusting your set of beliefs about morality, divinity and children's behavior, you have engaged in an exercise of "reflective equilibrium."
Paul Ryan's Testimony

Last spring, Paul Ryan was pushed into an episode of reflective equilibrium when professors at Georgetown University challenged his "continuing misuse of Catholic teaching to defend a budget plan that decimates food programs for struggling families, radically weakens protections for the elderly and sick, and gives more tax breaks to the wealthiest few." The signatories to the letter noted a clear inconsistency between Ryan's religious commitments and his political positions:
[Y]our budget appears to reflect the values of your favorite philosopher, Ayn Rand, rather than the Gospel of Jesus Christ. Her call to selfishness and her antagonism toward religion are antithetical to the Gospel values of compassion and love.
The message is clear: you can be a faithful Randian or a faithful Catholic, but not both. You certainly should not distort the Catholic principle of "subsidiarity" to defend your budget. In response to this claim, Ryan denied the professors' premise:
The Holy Father himself, Pope Benedict, has charged governments, communities and individuals running up high debt levels are "living at the expense of future generations, and living in untruth."
The audience was unconvinced by this tack, and it is unclear how carefully Ryan considered the possibility that his budget cuts may actually be inconsistent with the teachings of his church. Nor did he speak to the numbers: over 90 Catholic theologians and bishops signed on to the strongly worded condemnation of Ryan's budget on religious grounds. But Ryan's response illustrates one path out of contradiction in the method of reflective equilibrium: revising the principles. Catholic social teaching emphasizes truth telling and long-term financial solvency, he claimed, not feeding and clothing today's poor and vulnerable. I'll leave it to you to determine how persuasive this position is.

Of course, Ryan could have opted for the Walt Whitman approach and revelled in his mutually conflicting beliefs. Remember Whitman's celebration of disequilibrium:
Do I contradict myself? Very well, then I contradict myself, I am large, I contain multitudes.
This is poetic, but not very politic. When it comes to our views about morality or government, contradiction is not something to celebrate. We can do better, and finding an equilibrium is within our grasp.

My Story

A case of cognitive dissonance is the reason some of us decide to go to graduate school. In my case, incompatible convictions grew out of two years I spent in Israel after I graduated from college. I grew very attached to the Jewish state very quickly. But as I very happily lived and learned and worked in Israel, a conflict on a theoretical level nagged at me: Israel is the antithesis of a state that is neutral with respect to religion, as most forms of political liberalism demand. It is a Jewish state. Yet it also aspires to be a democratic state, the only one of its kind in the Middle East. How do Israel's Arab citizens feel living in a Jewish state? What about secular and non-orthodox Jews, people like me, whose beliefs and practices differ in important ways from the established public faith? How can Israel be both a liberal democracy and a Jewish state? Or rather: can it?  
I approached this question by conducting in-depth interviews with Israelis of all stripes — religious and secular, Arab and Jew — and asked them questions about their interpretations of the problem both conceptually and in terms of on-the-ground details life in a religious polity. The process was fascinating and humbling and often only made me more confused. But at the end of my analysis, I found something close to reflective equilibrium by tempering my Zionism and arguing for a new account of liberalism that makes room, in certain societies, for religious state symbols and government funding for religious services while maintaining a prohibition on government policies that subject citizens to religious law without their consent.

Looking back on my conclusions a few years later, I have some doubts. My equilibrium is ready for a tweak. But that's the very idea behind this process: intellectual homeostasis is a constant yet elusive goal. As Rawls puts it, "those who suppose their judgements are always consistent are unreflective or dogmatic; not uncommonly they are ideologues and zealots."  

When Rosh Hashanah arrives tonight, Jews around the world will begin to atone for the sins of "haughtiness," of "passing judgment," and of "obduracy," among many others. We may never achieve perfect harmony within our own souls, but working toward that goal pays dividends — for ourselves and for our democracy.

Image credit: shutterstock.com

Follow Steven Mazie on Twitter: @stevenmazie
The father of all giant sea bugs was recently discovered off the coast of Java.
SJADE 2018
Surprising Science
A new species of isopod with a resemblance to a certain Sith lord was just discovered.
It is the first known giant isopod from the Indian Ocean.
The finding extends the list of giant isopods even further.
Humanity knows surprisingly little about the ocean depths. An often-repeated bit of evidence for this is the fact that humanity has done a better job mapping the surface of Mars than the bottom of the sea. The creatures we find lurking in the watery abyss often surprise even the most dedicated researchers with their unique features and bizarre behavior.

A recent expedition off the coast of Java discovered a new isopod species remarkable for its size and resemblance to Darth Vader.
The ocean depths are home to many creatures that some consider to be unnatural.
Bathynomus raksasa specimen (left) next to a closely related supergiant isopod, B. giganteus (right)
Sidabalok CM, Wong HP-S, Ng PKL (ZooKeys 2020)
According to LiveScience, the Bathynomus genus is sometimes referred to as "Darth Vader of the Seas" because the crustaceans are shaped like the character's menacing helmet. Deemed Bathynomus raksasa ("raksasa" meaning "giant" in Indonesian), this cockroach-like creature can grow to over 30 cm (12 inches). It is one of several known species of giant ocean-going isopod. Like the other members of its order, it has compound eyes, seven body segments, two pairs of antennae, and four sets of jaws.
The incredible size of this species is likely a result of deep-sea gigantism. This is the tendency for creatures that inhabit deeper parts of the ocean to be much larger than closely related species that live in shallower waters. B. raksasa appears to make its home between 950 and 1,260 meters (3,117 and 4,134 ft) below sea level.
Perhaps fittingly for a creature so creepy looking, that is the lower sections of what is commonly called The Twilight Zone, named for the lack of light available at such depths.
It isn't the only giant isopod, far from it. Other species of ocean-going isopod can get up to 50 cm long (20 inches) and also look like they came out of a nightmare. These are the unusual ones, though. Most of the time, isopods stay at much more reasonable sizes.
The discovery of this new species was published in ZooKeys. The remainder of the specimens from the trip are still being analyzed. The full report will be published shortly.
What benefit does this find have for science? And is it as evil as it looks?
The discovery of a new species is always a cause for celebration in zoology. That this is the discovery of an animal that inhabits the deeps of the sea, one of the least explored areas humans can get to, is the icing on the cake.
Helen Wong of the National University of Singapore, who co-authored the species' description, explained the importance of the discovery:
"The identification of this new species is an indication of just how little we know about the oceans. There is certainly more for us to explore in terms of biodiversity in the deep sea of our region."
The animal's visual similarity to Darth Vader is a result of its compound eyes and the curious shape of its head. However, given the location of its discovery, the bottom of the remote seas, it may be associated with all manner of horrifically evil Elder Things and Great Old Ones.
The first nation to make bitcoin legal tender will use geothermal energy to mine it.
Technology & Innovation
This article was originally published on our sister site, Freethink.
In June 2021, El Salvador became the first nation in the world to make bitcoin legal tender. Soon after, President Nayib Bukele instructed a state-owned power company to provide bitcoin mining facilities with cheap, clean energy — harnessed from the country's volcanoes.
The challenge: Bitcoin is a cryptocurrency, a digital form of money and a payment system. Crypto has several advantages over physical dollars and cents — it's incredibly difficult to counterfeit, and transactions are more secure — but it also has a major downside.
Crypto transactions are recorded and new coins are added into circulation through a process called mining.
Crypto mining involves computers solving incredibly difficult mathematical puzzles. It is also incredibly energy-intensive — Cambridge University researchers estimate that bitcoin mining alone consumes more electricity every year than Argentina.
Most of that electricity is generated by carbon-emitting fossil fuels. As it stands, bitcoin mining produces an estimated 36.95 megatons of CO2 annually.
A world first: On June 9, El Salvador became the first nation to make bitcoin legal tender, meaning businesses have to accept it as payment and citizens can use it to pay taxes.
Less than a day later, Bukele tweeted that he'd instructed a state-owned geothermal electric company to put together a plan to provide bitcoin mining facilities with "very cheap, 100% clean, 100% renewable, 0 emissions energy."
Geothermal electricity is produced by capturing heat from the Earth itself. In El Salvador, that heat comes from volcanoes, and an estimated two-thirds of their energy potential is currently untapped.
Why it matters: El Salvador's decision to make bitcoin legal tender could be a win for both the crypto and the nation itself.
"(W)hat it does for bitcoin is further legitimizes its status as a potential reserve asset for sovereign and super sovereign entities," Greg King, CEO of crypto asset management firm Osprey Funds, told CBS News of the legislation.
Meanwhile, El Salvador is one of the poorest nations in North America, and bitcoin miners — the people who own and operate the computers doing the mining — receive bitcoins as a reward for their efforts.
"This is going to evolve fast!"
NAYIB BUKELE
If El Salvador begins operating bitcoin mining facilities powered by clean, cheap geothermal energy, it could become a global hub for mining — and receive a much-needed economic boost in the process.
The next steps: It remains to be seen whether Salvadorans will fully embrace bitcoin — which is notoriously volatile — or continue business-as-usual with the nation's other legal tender, the U.S. dollar.
Only time will tell if Bukele's plan for volcano-powered bitcoin mining facilities comes to fruition, too — but based on the speed of things so far, we won't have to wait long to find out.
Less than three hours after tweeting about the idea, Bukele followed up with another tweet claiming that the nation's geothermal energy company had already dug a new well and was designing a "mining hub" around it.
"This is going to evolve fast!" the president promised.
How were mRNA vaccines developed? Pfizer's Dr Bill Gruber explains the science behind this record-breaking achievement and how it was developed without compromising safety.
Sponsored by Pfizer
Wondering how Pfizer and partner BioNTech developed a COVID-19 vaccine in record time without compromising safety? Dr Bill Gruber, SVP of Pfizer Vaccine Clinical Research and Development, explains the process from start to finish.
"I told my team, at first we were inspired by hope and now we're inspired by reality," Dr Gruber said. "If you bring critical science together, talented team members together, government, academia, industry, public health officials—you can achieve what was previously the unachievable."
The Pfizer-BioNTech COVID-19 Vaccine has not been approved or licensed by the Food and Drug Administration (FDA), but has been authorized for emergency use by FDA under an Emergency Use Authorization (EUA) to prevent COVID-19 for use in individuals 12 years of age and older. The emergency use of this product is only authorized for the duration of the emergency declaration unless ended sooner. See Fact Sheet: cvdvaccine-us.com/recipients.
Surprising Science
Every star we can see, including our sun, was born in one of these violent clouds.
Scroll down to load more…