The mystery of how birds navigate is over, and the answer is so amazing
It's the first time magnetoreception has been discovered in animals, researchers claim.
12 April, 2018
One of the longest running mysteries is exactly how birds navigate when they fly south for the winter or back come spring. For forty years, scientists have known that birds can somehow sense the magnetic field and navigate by it. But they've been unable to figure out how, until now. Two teams have recently identified that birds can actually visualize the magnetosphere.
---
One study comes out of the University of Oldenburg, in Germany, where researchers studied European robins. The other is from Lund University, in Sweden, where scientists examined zebra finches. For a long time, the prevailing theory was that cells rich in iron in bird's beaks aided their navigation. Then, in the late 1960s, Klaus Schulten of the University of Illinois proposed that migratory animals, including birds, must contain a certain molecule in their eyes or brains that responds to the magnetic field.
Evidence since has mounted towards Schulten's hypothesis. Now it seems, these two teams have made it the prevailing theory. The Swedish study was published in the Journal of the Royal Society Interface, while the German one was published in Current Biology. Both studies focus on a class of proteins known as cryptochromes.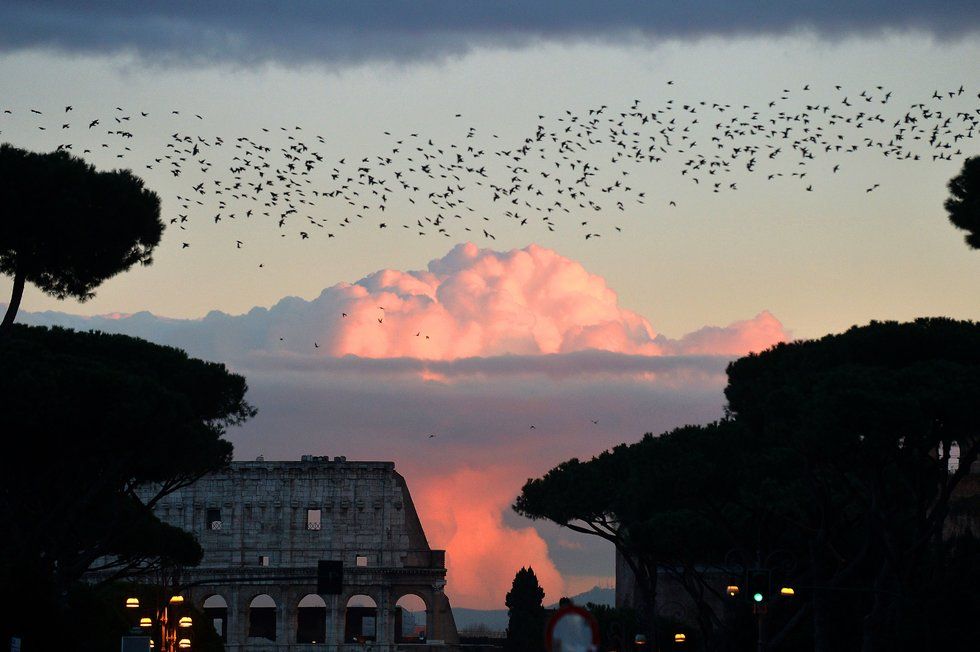 Certain molecules in birds' eyes help them to see the magnetic field and navigate by it. Credit: Getty Images.
Each team discovered a particular type of cryptochrome protein in birds' retinas known as Cry4, which is sensitive to blue light—including that given off by the Earth's magnetic field. Both plants and animals are known to contain photoreceptive cells that respond to blue light, which are necessary for circadian rhythms. Yet, this is the first time magnetoreception has been discovered in animals.
A bird's visual magnetic detection cells rely on quantum coherence. It's interactions with the quantum field that allows migratory birds to navigate, according to biologist Atticus Pinzon-Rodriguez, at Lund University. Recent research indicated three possible cryptochromes, Cry1, Cry2, and Cry 4, may be involved. Scientists in both teams looked at the gene expression associated with each protein.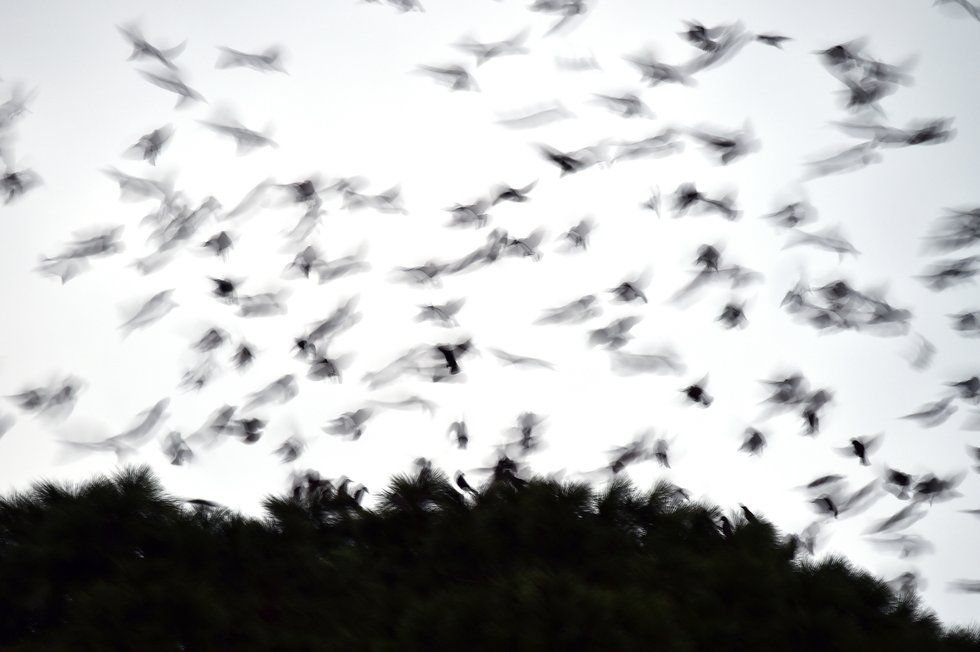 This is the first time magnetoreception has been discovered in animals. But how is the magnetic field perceived by birds? Credit: Getty Images.
They found that Cry1 and Cry2 expression fluctuated throughout the day—as they're both tied to circadian rhythms, Cry 4 didn't. It stayed constant. As this gene's protein is being consistently produced, researchers believe it's tied to detecting the magnetic field. Consider that birds navigate by it day or night. There are other indicators too. European robins for instance, were shown to have increased Cry4 expression during the migratory season, something that wasn't found in chickens.
Both teams, in addition to looking at gene expression, found that the area in the birds' retinas where Cry4 is located receives a lot of light. Though the evidence is compelling and the theory strong, more research must be done, particularly in bird species with latent Cry4, in order to confirm these results. And beyond that, scientists if they prove the theory true, will then have to discern exactly how birds perceive the magnetic field.
To learn more about the science behind migratory animals, click here:
What can 3D printing do for medicine? The "sky is the limit," says Northwell Health researcher Dr. Todd Goldstein.
Northwell Health
Sponsored by Northwell Health
Medical professionals are currently using 3D printers to create prosthetics and patient-specific organ models that doctors can use to prepare for surgery.
Eventually, scientists hope to print patient-specific organs that can be transplanted safely into the human body.
Northwell Health, New York State's largest health care provider, is pioneering 3D printing in medicine in three key ways.
Big Think Edge
Push Past Negative Self-Talk: Give Yourself the Proper Fuel to Attack the World, with David Goggins, Former NAVY SealIf you've ever spent 5 minutes trying to meditate, you know something most people don't realize: that our minds are filled, much of the time, with negative nonsense. Messaging from TV, from the news, from advertising, and from difficult daily interactions pulls us mentally in every direction, insisting that we focus on or worry about this or that. To start from a place of strength and stability, you need to quiet your mind and gain control. For former NAVY Seal David Goggins, this begins with recognizing all the negative self-messaging and committing to quieting the mind. It continues with replacing the negative thoughts with positive ones.
If you don't want to know anything about your death, consider this your spoiler warning.
Culture & Religion
For centuries cultures have personified death to give this terrifying mystery a familiar face.
Modern science has demystified death by divulging its biological processes, yet many questions remain.
Studying death is not meant to be a morbid reminder of a cruel fate, but a way to improve the lives of the living.
Big Think Edge
Master Execution: How to Get from Point A to Point B in 7 Steps, with Rob Roy, Retired Navy SEALUsing the principles of SEAL training to forge better bosses, former Navy SEAL and founder of the Leadership Under Fire series Rob Roy, a self-described "Hammer", makes people's lives miserable in the hopes of teaching them how to be a tougher—and better—manager. "We offer something that you are not going to get from reading a book," says Roy. "Real leaders inspire, guide and give hope."Anybody can make a decision when everything is in their favor, but what happens in turbulent times? Roy teaches leaders, through intense experiences, that they can walk into any situation and come out ahead. In this lesson, he outlines seven SEAL-tested steps for executing any plan—even under extreme conditions or crisis situations.
Big think's weekly newsletter.
Get smarter faster from the comfort of your inbox.
See our newsletter privacy policy
here
Most Popular
Most Recent
Big think's weekly newsletter.
Get smarter faster from the comfort of your inbox.
See our newsletter privacy policy
here
© Copyright 2007-2019 & BIG THINK, BIG THINK EDGE,
SMARTER FASTER trademarks owned by The Big Think, Inc. All rights reserved.