The mystery of how birds navigate is over, and the answer is so amazing
It's the first time magnetoreception has been discovered in animals, researchers claim.
12 April, 2018
One of the longest running mysteries is exactly how birds navigate when they fly south for the winter or back come spring. For forty years, scientists have known that birds can somehow sense the magnetic field and navigate by it. But they've been unable to figure out how, until now. Two teams have recently identified that birds can actually visualize the magnetosphere.
---
One study comes out of the University of Oldenburg, in Germany, where researchers studied European robins. The other is from Lund University, in Sweden, where scientists examined zebra finches. For a long time, the prevailing theory was that cells rich in iron in bird's beaks aided their navigation. Then, in the late 1960s, Klaus Schulten of the University of Illinois proposed that migratory animals, including birds, must contain a certain molecule in their eyes or brains that responds to the magnetic field.
Evidence since has mounted towards Schulten's hypothesis. Now it seems, these two teams have made it the prevailing theory. The Swedish study was published in the Journal of the Royal Society Interface, while the German one was published in Current Biology. Both studies focus on a class of proteins known as cryptochromes.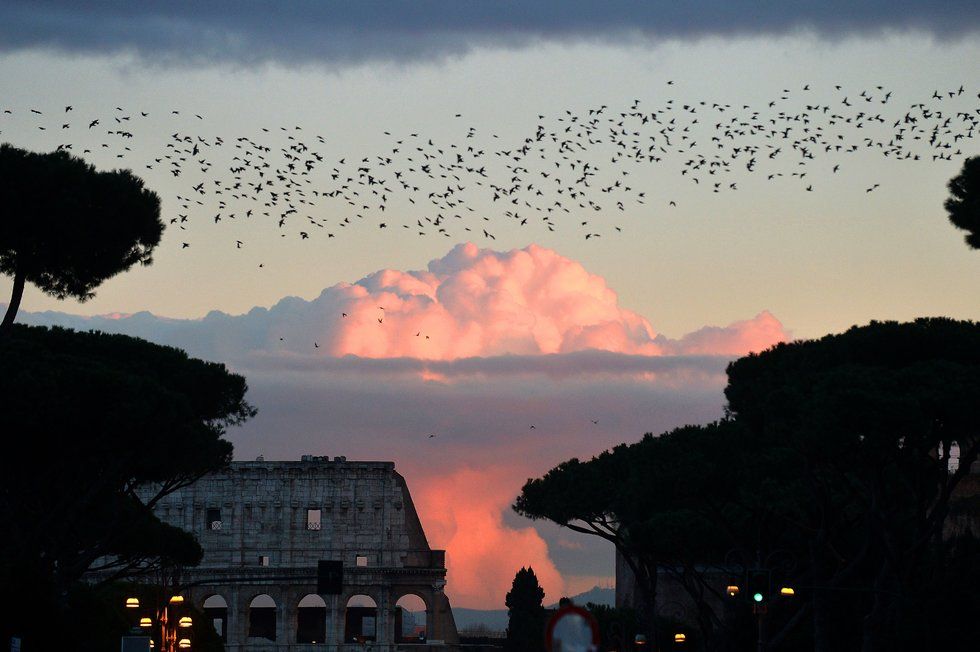 Certain molecules in birds' eyes help them to see the magnetic field and navigate by it. Credit: Getty Images.
Each team discovered a particular type of cryptochrome protein in birds' retinas known as Cry4, which is sensitive to blue light—including that given off by the Earth's magnetic field. Both plants and animals are known to contain photoreceptive cells that respond to blue light, which are necessary for circadian rhythms. Yet, this is the first time magnetoreception has been discovered in animals.
A bird's visual magnetic detection cells rely on quantum coherence. It's interactions with the quantum field that allows migratory birds to navigate, according to biologist Atticus Pinzon-Rodriguez, at Lund University. Recent research indicated three possible cryptochromes, Cry1, Cry2, and Cry 4, may be involved. Scientists in both teams looked at the gene expression associated with each protein.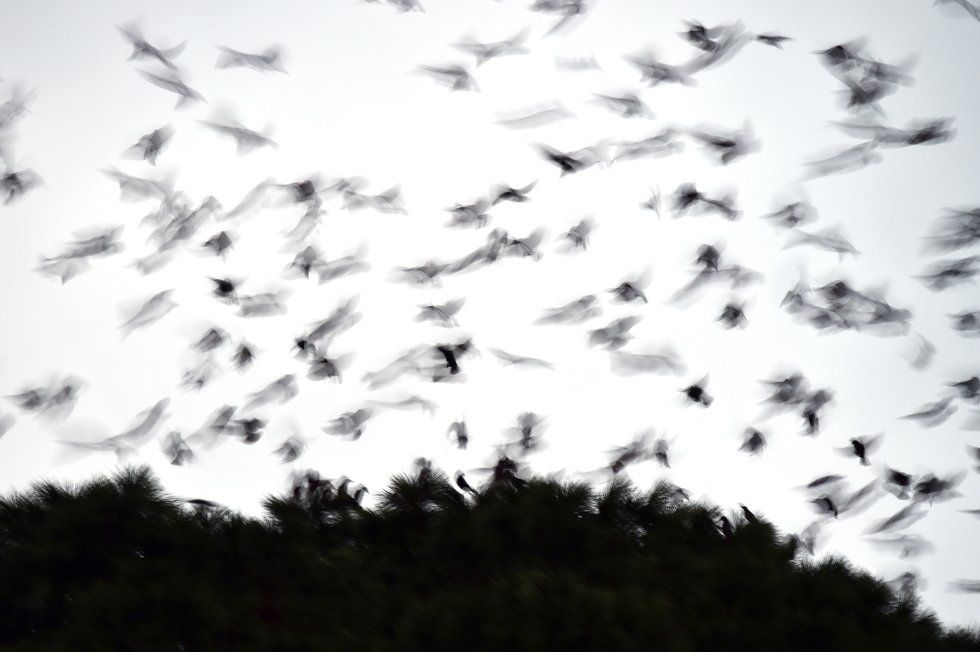 This is the first time magnetoreception has been discovered in animals. But how is the magnetic field perceived by birds? Credit: Getty Images.
They found that Cry1 and Cry2 expression fluctuated throughout the day—as they're both tied to circadian rhythms, Cry 4 didn't. It stayed constant. As this gene's protein is being consistently produced, researchers believe it's tied to detecting the magnetic field. Consider that birds navigate by it day or night. There are other indicators too. European robins for instance, were shown to have increased Cry4 expression during the migratory season, something that wasn't found in chickens.
Both teams, in addition to looking at gene expression, found that the area in the birds' retinas where Cry4 is located receives a lot of light. Though the evidence is compelling and the theory strong, more research must be done, particularly in bird species with latent Cry4, in order to confirm these results. And beyond that, scientists if they prove the theory true, will then have to discern exactly how birds perceive the magnetic field.
To learn more about the science behind migratory animals, click here:
Former president of the ACLU Nadine Strossen discusses whether our society should always defend free speech rights, even for groups who would oppose such rights.
Sponsored by Charles Koch Foundation
Former ACLU president Nadine Strossen understands that protecting free speech rights isn't always a straightforward proposition.
In this video, Strossen describes the reasoning behind why the ACLU defended the free speech rights of neo-Nazis in Skokie, Illinois, 1977.
The opinions expressed in this video do not necessarily reflect the views of the Charles Koch Foundation, which encourages the expression of diverse viewpoints within a culture of civil discourse and mutual respect.
Going back to the moon will give us fresh insights about the creation of our solar system.
Videos
July 2019 marks the 50th anniversary of the moon landing — Apollo 11.
Today, we have a strong scientific case for returning to the moon: the original rock samples that we took from the moon revolutionized our view of how Earth and the solar system formed. We could now glean even more insights with fresh, nonchemically-altered samples.
NASA plans to send humans to a crater in the South Pole of the moon because it's safer there, and would allow for better communications with people back on Earth.
Pugs and bulldogs are incredibly trendy, but experts have massive animal welfare concerns about these genetically manipulated breeds. 
Photo by terriermandotcom.blogspot.com
popular
Pugs, Frenchies, boxers, shih-tzus and other flat-faced dog breeds have been trending for at least the last decade.
Higher visibility (usually in a celebrity's handbag), an increase in city living (smaller dogs for smaller homes), and possibly even the fine acting of Frank the Pug in 1997's Men in Black may be the cause.
These small, specialty pure breeds are seen as the pinnacle of cuteness – they have friendly personalities, endearing odd looks, and are perfect for Stranger Things video montages.
Jokesters and serious Area 51 raiders would be met with military force.
Politics & Current Affairs
Facebook joke event to "raid Area 51" has already gained 1,000,000 "going" attendees.
The U.S. Air Force has issued an official warning to potential "raiders."
If anyone actually tries to storm an American military base, the use of deadly force is authorized.