The mystery of how birds navigate is over, and the answer is so amazing
It's the first time magnetoreception has been discovered in animals, researchers claim.
12 April, 2018
Migrating geese. Credit: Getty Images.
One of the longest running mysteries is exactly how birds navigate when they fly south for the winter or back come spring. For forty years, scientists have known that birds can somehow sense the magnetic field and navigate by it. But they've been unable to figure out how, until now. Two teams have recently identified that birds can actually visualize the magnetosphere.
---
One study comes out of the University of Oldenburg, in Germany, where researchers studied European robins. The other is from Lund University, in Sweden, where scientists examined zebra finches. For a long time, the prevailing theory was that cells rich in iron in bird's beaks aided their navigation. Then, in the late 1960s, Klaus Schulten of the University of Illinois proposed that migratory animals, including birds, must contain a certain molecule in their eyes or brains that responds to the magnetic field.
Evidence since has mounted towards Schulten's hypothesis. Now it seems, these two teams have made it the prevailing theory. The Swedish study was published in the Journal of the Royal Society Interface, while the German one was published in Current Biology. Both studies focus on a class of proteins known as cryptochromes.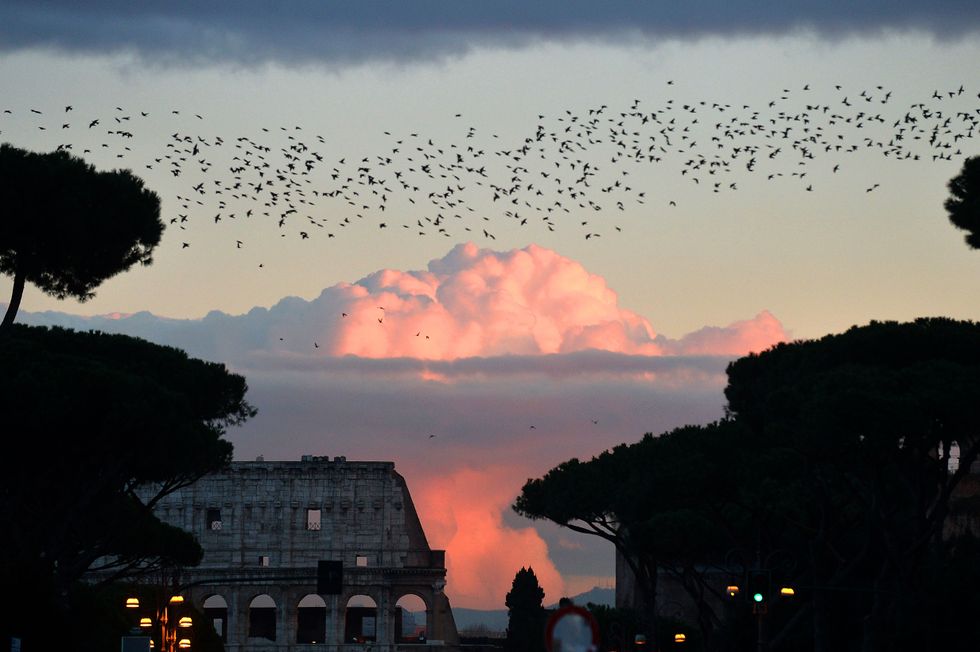 Certain molecules in birds' eyes help them to see the magnetic field and navigate by it. Credit: Getty Images.
Each team discovered a particular type of cryptochrome protein in birds' retinas known as Cry4, which is sensitive to blue light—including that given off by the Earth's magnetic field. Both plants and animals are known to contain photoreceptive cells that respond to blue light, which are necessary for circadian rhythms. Yet, this is the first time magnetoreception has been discovered in animals.
A bird's visual magnetic detection cells rely on quantum coherence. It's interactions with the quantum field that allows migratory birds to navigate, according to biologist Atticus Pinzon-Rodriguez, at Lund University. Recent research indicated three possible cryptochromes, Cry1, Cry2, and Cry 4, may be involved. Scientists in both teams looked at the gene expression associated with each protein.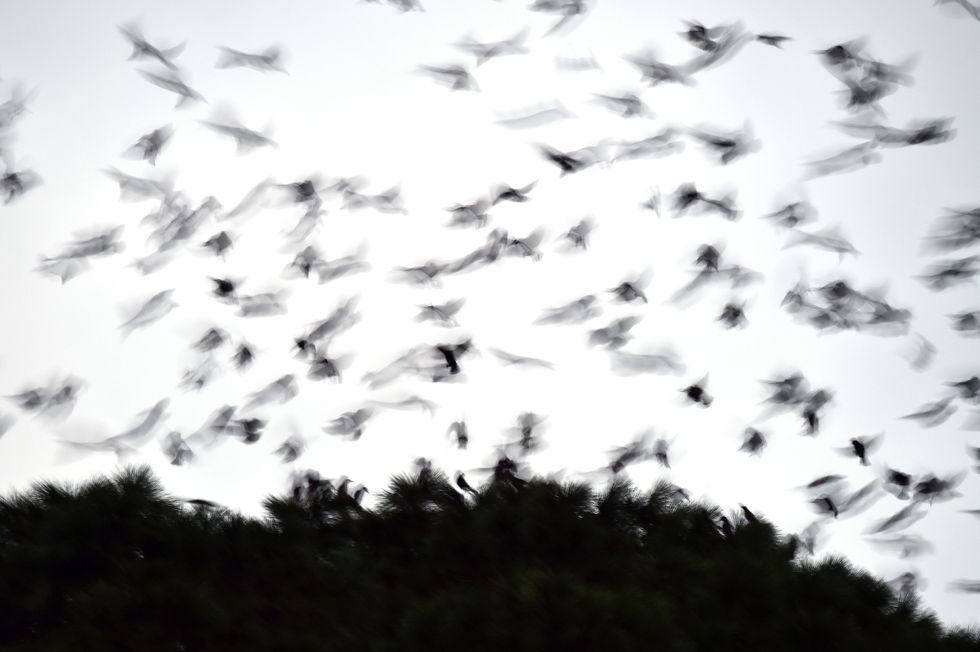 This is the first time magnetoreception has been discovered in animals. But how is the magnetic field perceived by birds? Credit: Getty Images.
They found that Cry1 and Cry2 expression fluctuated throughout the day—as they're both tied to circadian rhythms, Cry 4 didn't. It stayed constant. As this gene's protein is being consistently produced, researchers believe it's tied to detecting the magnetic field. Consider that birds navigate by it day or night. There are other indicators too. European robins for instance, were shown to have increased Cry4 expression during the migratory season, something that wasn't found in chickens.
Both teams, in addition to looking at gene expression, found that the area in the birds' retinas where Cry4 is located receives a lot of light. Though the evidence is compelling and the theory strong, more research must be done, particularly in bird species with latent Cry4, in order to confirm these results. And beyond that, scientists if they prove the theory true, will then have to discern exactly how birds perceive the magnetic field.
To learn more about the science behind migratory animals, click here:
To create wiser adults, add empathy to the school curriculum.
Sponsored by Charles Koch Foundation
Stories are at the heart of learning, writes Cleary Vaughan-Lee, Executive Director for the Global Oneness Project. They have always challenged us to think beyond ourselves, expanding our experience and revealing deep truths.
Vaughan-Lee explains 6 ways that storytelling can foster empathy and deliver powerful learning experiences.
Global Oneness Project is a free library of stories—containing short documentaries, photo essays, and essays—that each contain a companion lesson plan and learning activities for students so they can expand their experience of the world.
Philosophers like to present their works as if everything before it was wrong. Sometimes, they even say they have ended the need for more philosophy. So, what happens when somebody realizes they were mistaken?
Just before I turned 60, I discovered that sharing my story by drawing could be an effective way to both alleviate my symptoms and combat that stigma.
Photo by JJ Ying on Unsplash
Mind & Brain
I've lived much of my life with anxiety and depression, including the negative feelings – shame and self-doubt – that seduced me into believing the stigma around mental illness: that people knew I wasn't good enough; that they would avoid me because I was different or unstable; and that I had to find a way to make them like me.
A joint study by two England universities explores the link between sex and cognitive function with some surprising differences in male and female outcomes in old age.
Mind & Brain
A joint study by the universities of Coventry and Oxford in England has linked sexual activity with higher cognitive abilities in older age.
The results of this study suggest there are significant associations between sexual activity and number sequencing/word recall in men. In women, however, there was a significant association between sexual activity in word recall alone - number sequencing was not impacted.
The differences in testosterone (the male sex hormone) and oxytocin (a predominantly female hormone) may factor into why the male cognitive level changes much more during sexual activity in older age.
Technology & Innovation
Mathematicians studied 100 billion tweets to help computer algorithms better understand our colloquial digital communication.
Scroll down to load more…