King Tut's dagger fashioned from meteorite, discover researchers
An exciting discovery sheds light on the extraterrestrial origins of King Tut's famous dagger.
03 June, 2016
Pharaoh Tutankhamun, the boy king who ruled Egypt around 1332-1323 BC, has known his share of fame in a world thousands of years after his life. And the fame is sure to grow as an exciting new discovery set the international media on fire. A team of Egyptian and Italian researchers just published a paper showing that King Tut's beautiful dagger, already an object of admiration and mystery, turns out to have been made from a meteorite. Yes, he had a space dagger.
---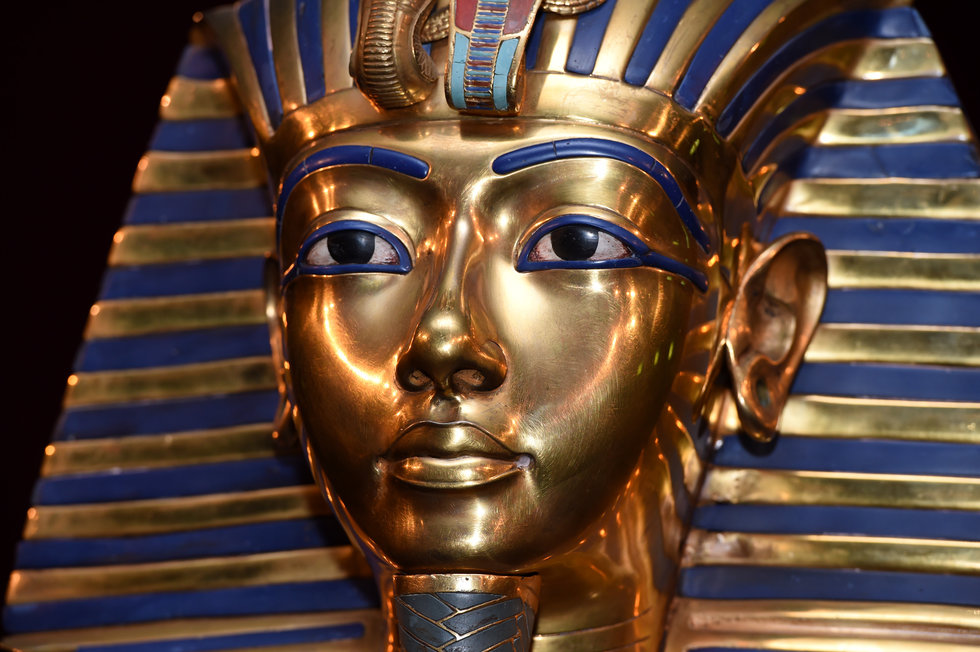 The paper, with the immediately intriguing title "The meteoritic origin of Tutankhamun's iron dagger blade", reveals that X-ray analysis showed the dagger to be made mostly of iron, with small amounts of nickel and cobalt. This particular combination of elements was the key in tracing the dagger's origins to a meteorite.
"The introduction of the new composite term suggests that the ancient Egyptians… were aware that these rare chunks of iron fell from the sky already in the 13th century BCE, anticipating Western culture by more than two millennia," write the researchers, led by Daniela Comelli, an associate professor at the department of Physics of Milan Polytechnic.
This is remarkable in that it proves that Egyptians were well-versed in adopting iron, while the rest of humanity was still living in the Bronze Age. In fact, the researchers see the quality of the dagger's blade as indicative of Egyptian mastery of iron work.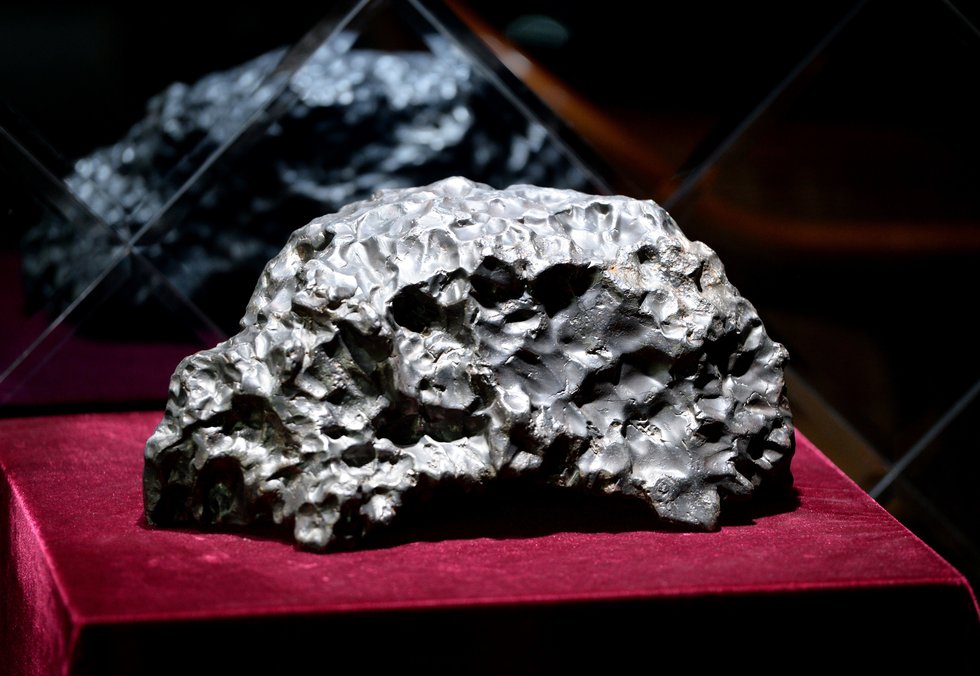 The dagger, which was found in the wrapping of the mummified pharaoh in 1925, was analyzed utilizing X-ray fluorescence spectroscopy, a technique that energetically excites various compounds within the object to compare different radiation wavelengths. This allows researchers to figure out which elements are present without damaging the object.
Once they figured out the iron in the compound came from a meteorite, researchers looked back through historical records to pinpoint which meteorite it was. They concluded it was the Kharga meteorite, which was found 150 miles west of the city of Alexandria, near the seaport city of Mersa Matruh (known as Amunia at the time of Alexander the Great).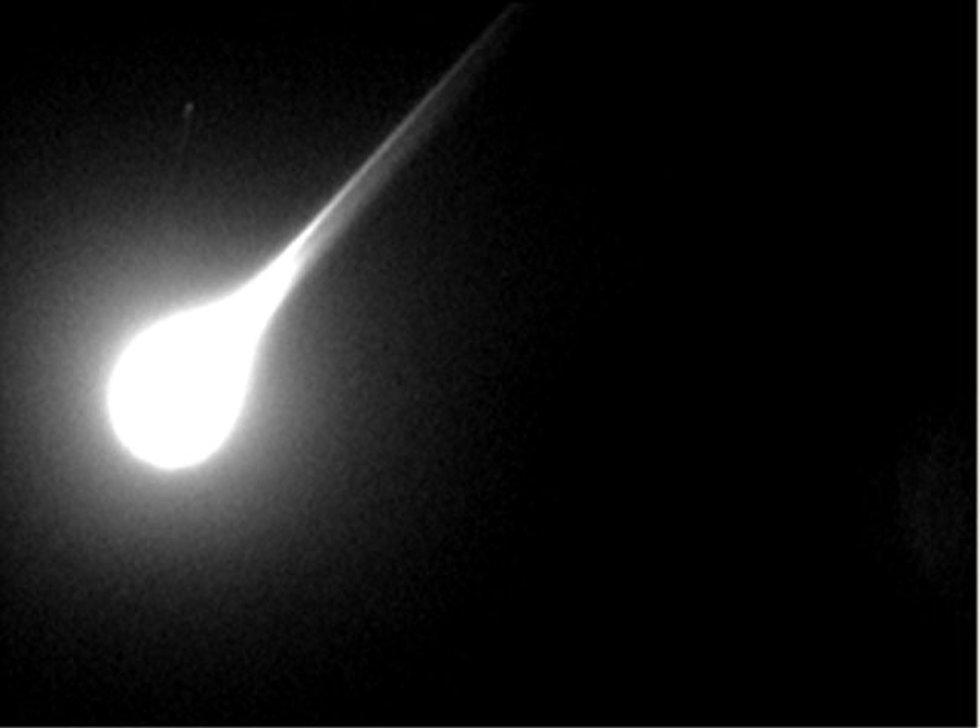 Researchers also think that this finding adds special meaning to the term "iron from the sky" which was a hieroglyph found in ancient Egyptian texts.
Indeed, this discovery proves that even such famous historical finds as King Tut's tomb can still reveal groundbreaking secrets about the life of the ancients.
You can read the study published in Meteoritics and Planetary Science here.
The way that you think about stress can actually transform the effect that it has on you – and others.
Big Think Edge
Stress is contagious, and the higher up in an organization you are the more your stress will be noticed and felt by others.
Kelly McGonigal teaches "Reset your mindset to reduce stress" for Big Think Edge.

Subscribe to Big Think Edge before we launch on March 30 to get 20% off monthly and annual memberships.
These quick bursts of inspiration will brighten your day in 10 minutes or less.

Explore a legendary philosopher's take on how society fails to prepare us for education and progress.
Alan Watts.
Personal Growth
Alan Watts was an instrumental figure in the 1960s counterculture revolution.
He believed that we put too much of a focus on intangible goals for our educational and professional careers.
Watts believed that the whole educational enterprise is a farce compared to how we should be truly living our lives.
How can we use the resources that are already on the Moon to make human exploration of the satellite as economical as possible?
The All-Terrain Hex-Limbed Extra-Terrestrial Explorer (ATHLETE), a prototype heavy-lift utility vehicle to support future human exploration of extraterrestrial surfaces, at right, is parked beside the Habitat Demonstration Unit - Pressurized Excursion Module (HDU-PEM), at left, a concept off-Earth living and work quarters for astronauts stationed on asteroids, the moon or Mars, 15 September 2010. Photo by: ROBYN BECK/AFP/Getty Images
Technology & Innovation
If you were transported to the Moon this very instant, you would surely and rapidly die. That's because there's no atmosphere, the surface temperature varies from a roasting 130 degrees Celsius (266 F) to a bone-chilling minus 170 C (minus 274 F). If the lack of air or horrific heat or cold don't kill you then micrometeorite bombardment or solar radiation will. By all accounts, the Moon is not a hospitable place to be.

Big think's weekly newsletter.
Get smarter faster from the comfort of your inbox.
See our newsletter privacy policy
here
Most Popular
Most Recent
Big think's weekly newsletter.
Get smarter faster from the comfort of your inbox.
See our newsletter privacy policy
here
© Copyright 2007-2018 & BIG THINK, BIG THINK EDGE,
SMARTER FASTER trademarks owned by The Big Think, Inc. All rights reserved.