A school changed its start time from 7:30 a.m. to 8:15 a.m. Here's what happened.
The study examines students at a secondary school in Singapore, which leads the world in Programme for International Student Assessment (PISA) rankings.
11 April, 2018
---
A new study from Singapore suggests later school start times are better for students' health, echoing past findings of sleep research conducted in the West.
The paper, published in Oxford University Press' SLEEP journal, describes how an all-girls secondary school in Singapore delayed its start time from 7:30 a.m. to 8:15 a.m., doing so without compromising its curriculum or pushing back its end time. 
The researchers surveyed students before the start time change, one month after, and again eight months after that. After the start time change, students reported getting better sleep, experiencing fewer depressive symptoms, and having an easier time staying awake. What's more, the majority of students, teachers, and parents supported the schedule change after running the experiment.
This might seem unsurprising, considering sleep researchers in the West have for years reported similar findings on the importance of sleep among adolescents. The American Academy of Pediatrics, for instance, recommends schools start at 8:30 a.m. or later to better align with the "biological sleep rhythms of adolescents, whose sleep-wake cycles begin to shift up to two hours later at the start of puberty."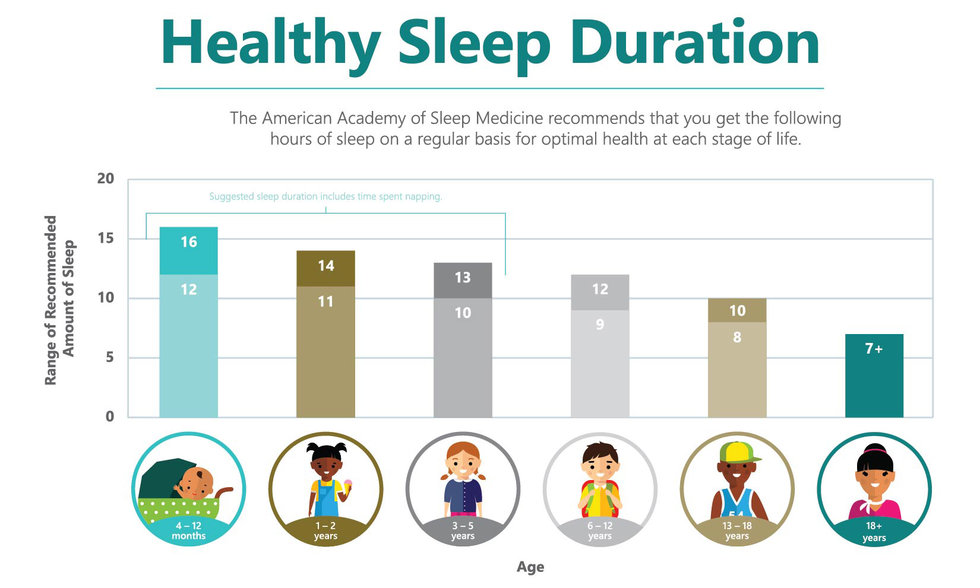 But the current study is significant because of differences in culture. The researchers note that many cultures in East Asia emphasize the importance of academic success. Singapore, in particular, leads the world in Programme for International Student Assessment (PISA) rankings, which measure scholastic performance of students aged 15 years. However, students in Singapore also report having poor life satisfaction and high levels of anxiety.
The researchers note that a "relentless drive" toward academic success can contribute to poor sleep habits that leave students getting way less than the recommended 8 to 10 hours per night. They also hypothesized that this drive might cause the delayed start time to only have fleeting benefits because students would simply begin staying up later. But after nine months, the students reported that the benefits had sustained over the school year.

"These findings suggest that even in East Asia, where many students curtail sleep in the pursuit of academic achievement, and where students' life satisfaction is the lowest in the world, delaying school start times is feasible and can lead to sustained improvement in students' sleep and well-being," the researchers wrote.
Related Articles
It's a development that could one day lead to much better treatments for osteoporosis, joint damage, and bone fractures.
Image: Nissim Benvenisty
Surprising Science
Scientists have isolated skeletal stem cells in adult and fetal bones for the first time.
These cells could one day help treat damaged bone and cartilage.
The team was able to grow skeletal stem cells from cells found within liposuctioned fat.
Gut bacteria play an important role in how you feel and think and how well your body fights off disease. New research shows that exercise can give your gut bacteria a boost.
National Institutes of Health
Surprising Science
Two studies from the University of Illinois show that gut bacteria can be changed by exercise alone.
Our understanding of how gut bacteria impacts our overall health is an emerging field, and this research sheds light on the many different ways exercise affects your body.
Exercising to improve your gut bacteria will prevent diseases and encourage brain health.
A groundbreaking new study shows that octopuses seemed to exhibit uncharacteristically social behavior when given MDMA, the psychedelic drug commonly known as ecstasy.
Surprising Science
Octopuses, like humans, have genes that seem to code for serotonin transporters.
Scientists gave MDMA to octopuses to see whether those genes translated into a binding site for serotonin, which regulates emotions and behavior in humans
Octopuses, which are typically asocial creatures, seem to get friendlier while on MDMA, suggesting humans have more in common with the strange invertebrates than previously thought
Big think's weekly newsletter.
Get smarter faster from the comfort of your inbox.
See our newsletter privacy policy
here
Most Popular
Most Recent
Big think's weekly newsletter.
Get smarter faster from the comfort of your inbox.
See our newsletter privacy policy
here
© Copyright 2007-2018 & BIG THINK, BIG THINK EDGE,
SMARTER FASTER trademarks owned by The Big Think, Inc. All rights reserved.