One man, a media circus and an epidemic
Simon Oxenham
Simon Oxenham covers the best and the worst from the world of psychology and neuroscience. Formerly writing with the pseudonym "Neurobonkers", Simon has a history of debunking dodgy scientific research and tearing apart questionable science journalism in an irreverent style. Simon has written and blogged for publishers including: The Psychologist, Nature, Scientific American and The Guardian. His work has been praised in the New York Times and The Guardian and described in Pearson's Textbook of Psychology as "excoriating reviews of bad science/studies".
Follow Simon on Twitter
Like Simon on Facebook
Follow Simon on Google+
Subscribe via Email
Subscribe via RSS
Contact Simon directly by Email
01 June, 2013
With the Welsh measles epidemic only now beginning to slow I thought now would be a good time to repost Daryl Cunningham's fantastic explainer (below) on how we came to be in this mess.
---
Interestingly, a report by Margaret McCartney published in the British Medical Journal has stated that it seems that based on research published in Journal of Epidemiology and Community Health that prolonged and extremely biased local news coverage bears even more responsibility for the Welsh outbreak than the furore in the British national press - something that should stand as a reminder of the importance of good reporting right down to the local level. Unfortunately, Andrew Wakefield the man who launched the campaign against the MMR vaccine has begun making a show on American reality TV which is likely to be championed by America's growing resident anti-vaxxer brigade. Let's hope awareness of what happened in the UK crosses the pond so we don't see yet more epidemics helped along by anti-vaccine hysteria.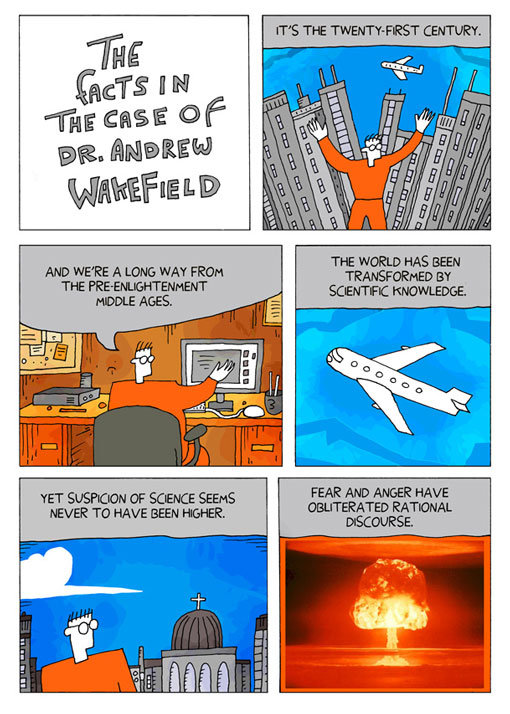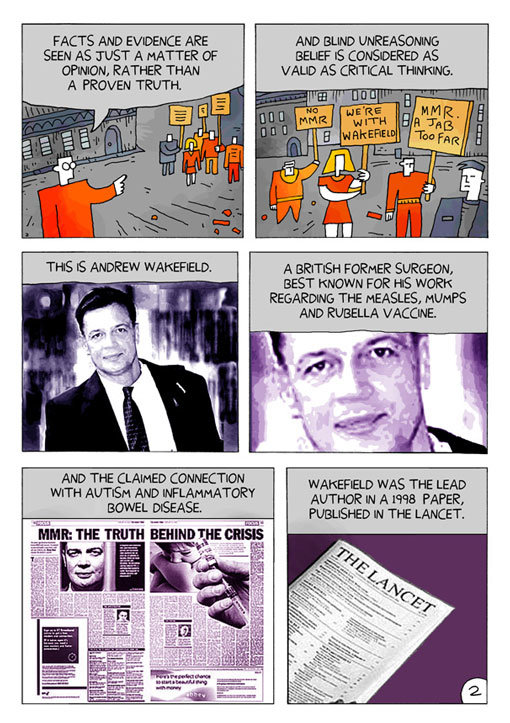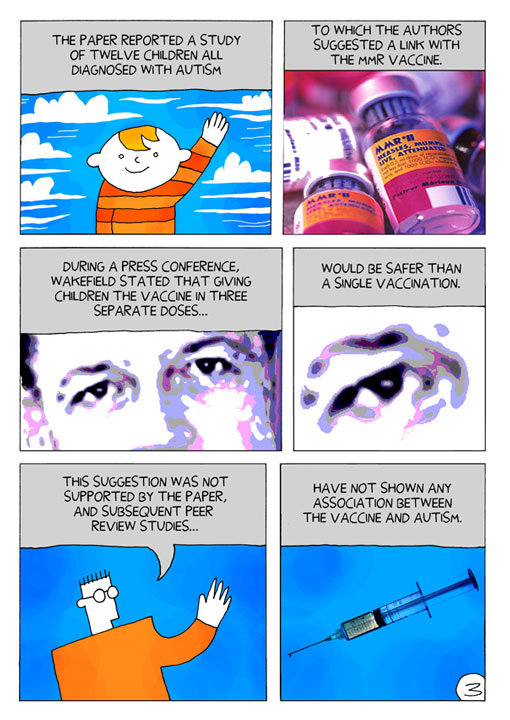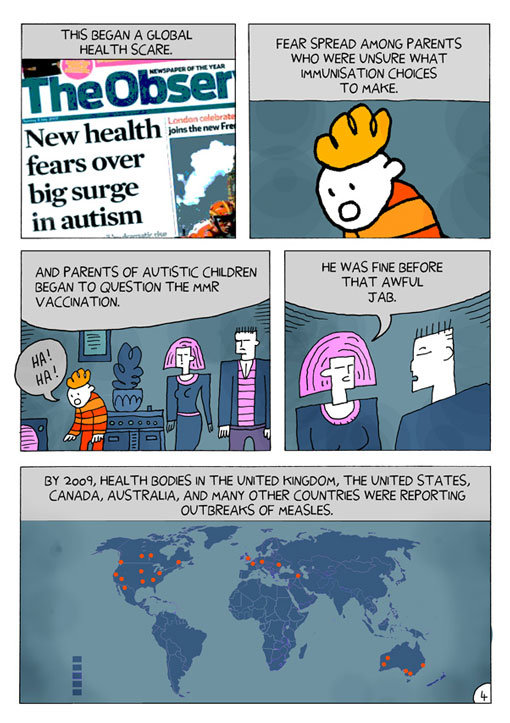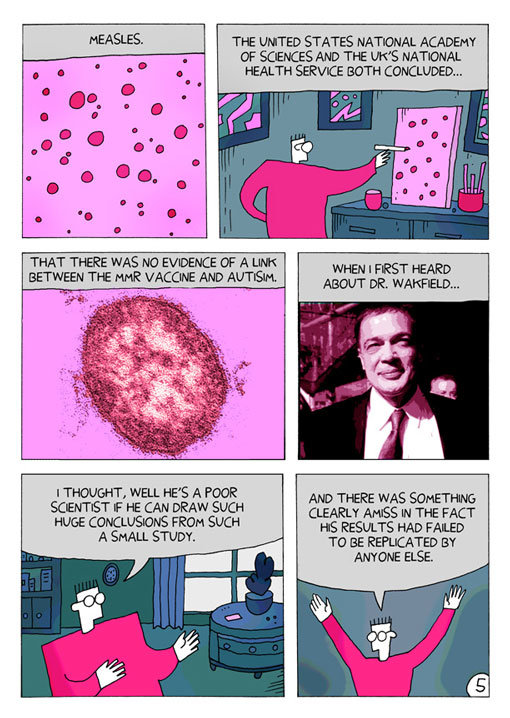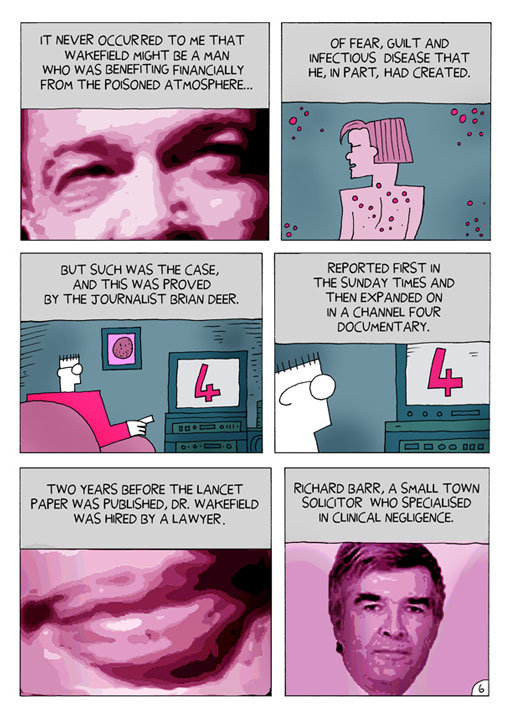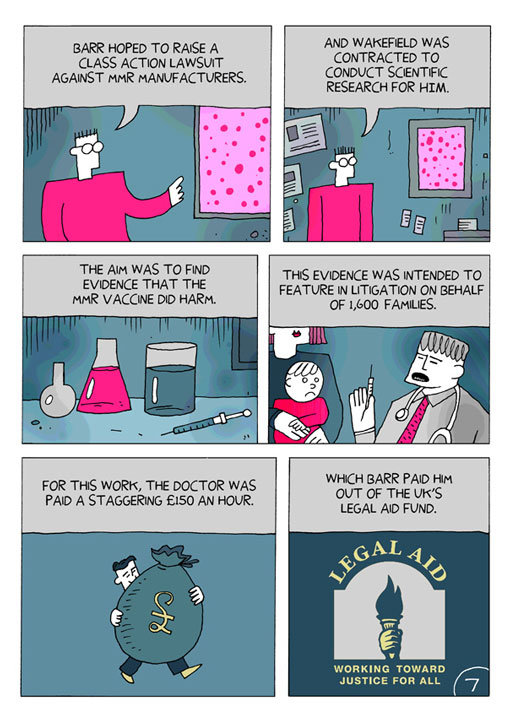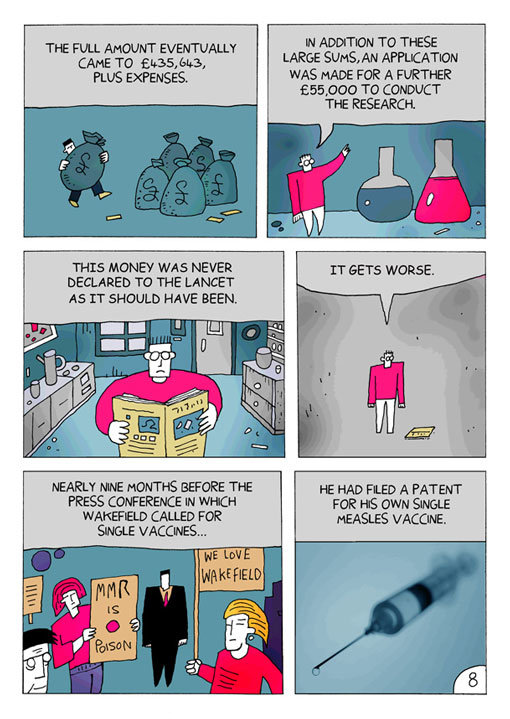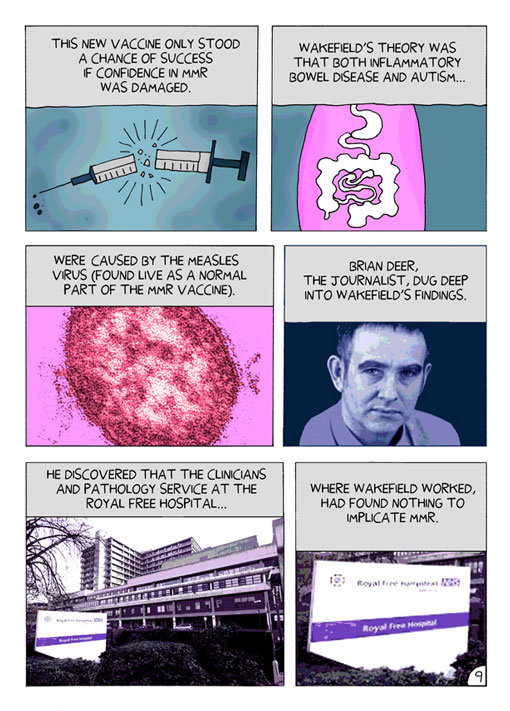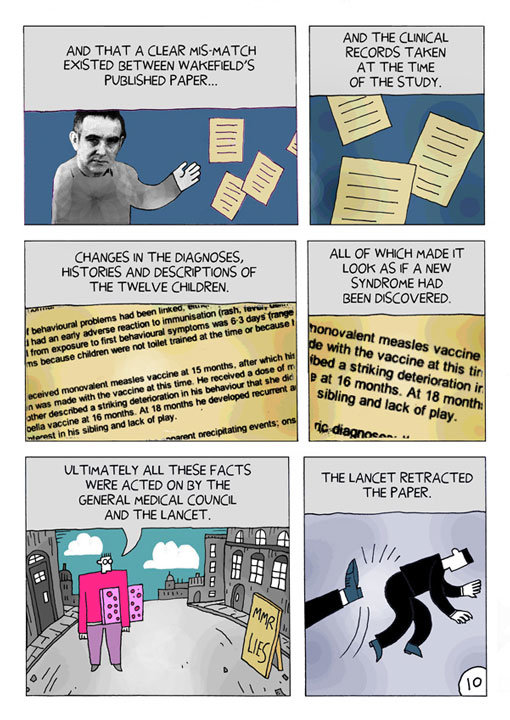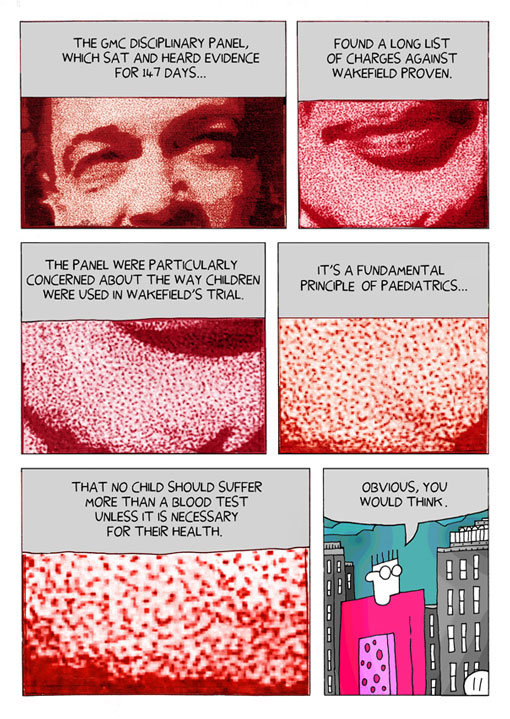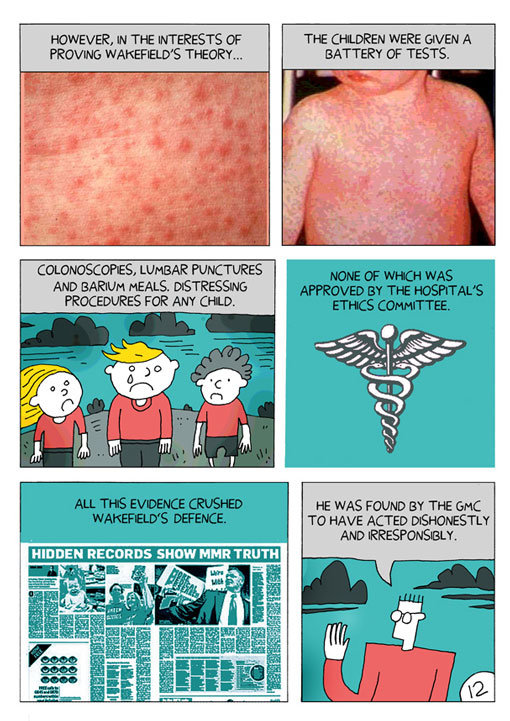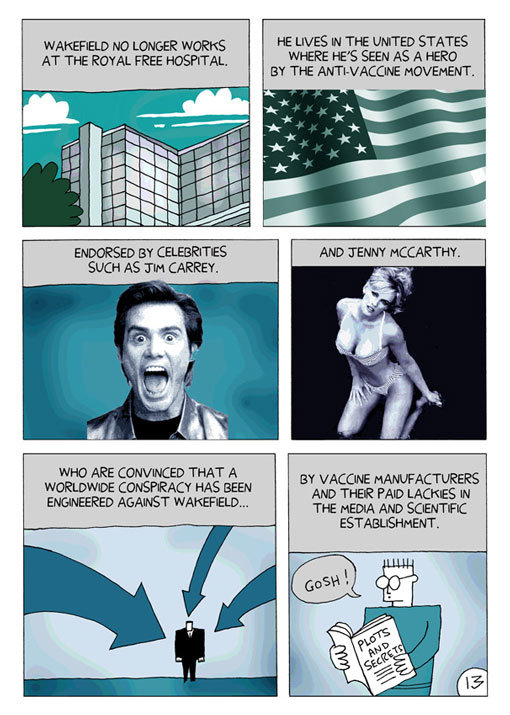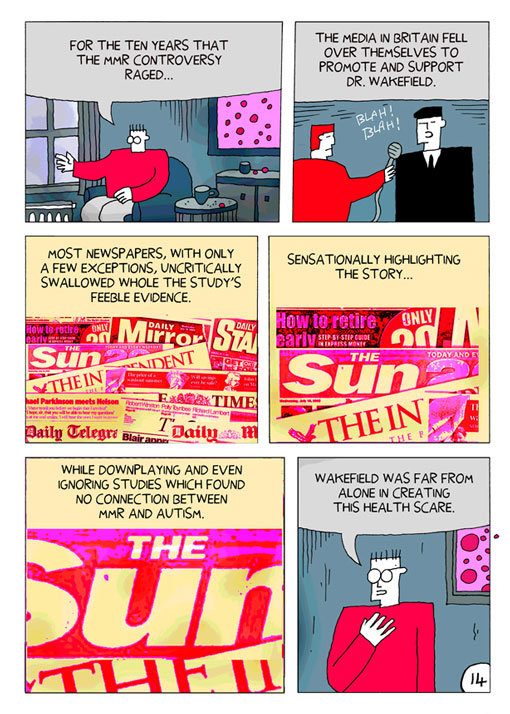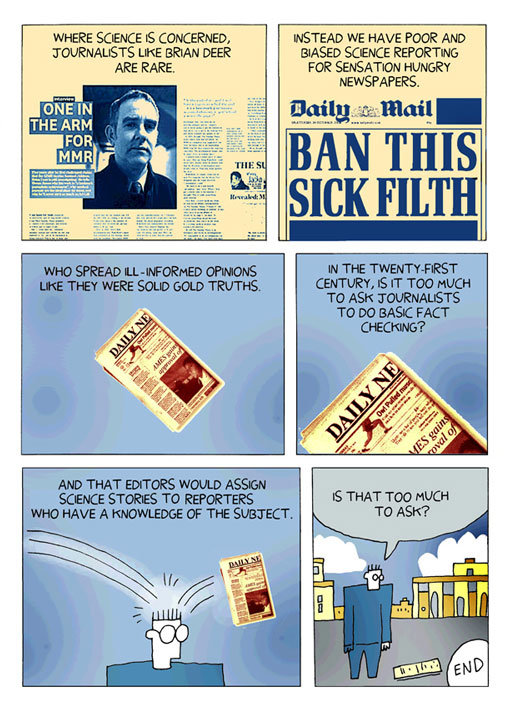 Cunningham is a rare breed of cartoonist focusing on science and psychiatry, check out his awesome comic books: Science Tales and Psychiatric Tales on Amazon. 
References and links
McCartney M (2013). MMR, measles, and the South Wales Evening Post. BMJ, 346 PMID: 23610382
Mason, B. (2000). Impact of a local newspaper campaign on the uptake of the measles mumps and rubella vaccine Journal of Epidemiology & Community Health, 54 (6), 473-474 DOI: 10.1136/jech.54.6.473
Ben Goldacre. The media's MMR hoax.
The MMR-autism fraud. An investigation by Brian Deer.
David Gorski. The Fall of Andrew Wakefield.
Andrew Wakefield. From Wikipedia.
Profile: BBC on Dr Andrew Wakefield.
Brian Deer Dateline documentary.
Image Credit: Cover image by Wellcome Library, London. Wellcome Images. ;The Diagnosis of Smallpox", Ricketts,T. F, Casell and Company, 1908Plate XCIII
Cartoon Copyright: Daryl Cunningham
No, the Syrian civil war is not over. But it might be soon. Time for a recap
Strange Maps
The War in Syria has dropped off the radar, but it's not over (yet)
This 1-minute video shows how the fronts have moved – and stabilised – over the past 22 months
Watching this video may leave you both better informed, and slightly queasy: does war need a generic rock soundtrack?
Sarco assisted suicide pods come in three different styles, and allow you to die quickly and painlessly. They're even quite beautiful to look at.
The Sarco assisted suicide pod
Technology & Innovation
Death: it happens to everyone (except, apparently, Keanu Reeves). But while the impoverished and lower-class people of the world die in the same ol' ways—cancer, heart disease, and so forth—the upper classes can choose hip and cool new ways to die. Now, there's an assisted-suicide pod so chic and so stylin' that peeps (young people still say peeps, right?) are calling it the "Tesla" of death... it's called... the Sarco! 
Entrepreneur and author Andrew Horn shares his rules for becoming an assured conversationalist.
content.jwplatform.com
Videos
To avoid basing action on external validation, you need to find your "authentic voice" and use it.
Finding your voice requires asking the right questions of yourself.
There are 3-5 questions that you would generally want to ask people you are talking to.
Big think's weekly newsletter.
Get smarter faster from the comfort of your inbox.
See our newsletter privacy policy
here
Most Popular
Most Recent
Big think's weekly newsletter.
Get smarter faster from the comfort of your inbox.
See our newsletter privacy policy
here
© Copyright 2007-2018 & BIG THINK, BIG THINK EDGE,
SMARTER FASTER trademarks owned by The Big Think, Inc. All rights reserved.