The Funnier You Are, the Sooner You May Die?
Stand up comedians are twice as likely to die younger than dramatic actors. And according to at least one published medical study, the funnier you are the earlier you could die young.
15 March, 2017
Actor Robin Williams appears onstage during MTV's Total Request Live at the MTV Times Square Studios in New York City. It was announced on August 9, 2006 that Williams is seeking treatment for alcoholism after being sober for 20 years. (Photo by Peter Kra
Comedians use a lot of death-related terminology both on-stage and off. Terms like "I died up there" (bad performance) or "I murdered the crowd" (good performance) are pretty commonplace. But according to a recently published study by the International Journal of Cardiology and the the Australian Catholic University, the funnier you are, the more likely you are to die.
---
The study compared the median ages of death of three groups — dramatic actors, comedic actors, and stand up comedians — and found that, on average, stand up comedians are two times more likely to die younger than their thespian counterparts. Stand up comedians die on average 2.5 to 3 years before dramatic actors, and 2 years before comedic actors. 
The real kicker is that the higher ranked comedian you were (according to the crowd-based ranking over at Ranker) the more likely you are to die: for each 10 points higher you were (towards the number 1 ranked comedian) there was a 7% increased risk of you dying. For example, compared to the 150th ranked stand-up comedian, the 50th was 70% more likely to die.*
It should be noted that many stand up comedians tend to be solitary performers who travel alone a lot, and that depression in comedic performers is hardly a new phenomenon. And while crowd-sourced ranking sites might not exactly be the most scientifically or editorially sound, the study itself lends truth to the age-old adage / Billy Joel lyric that "only the good die young."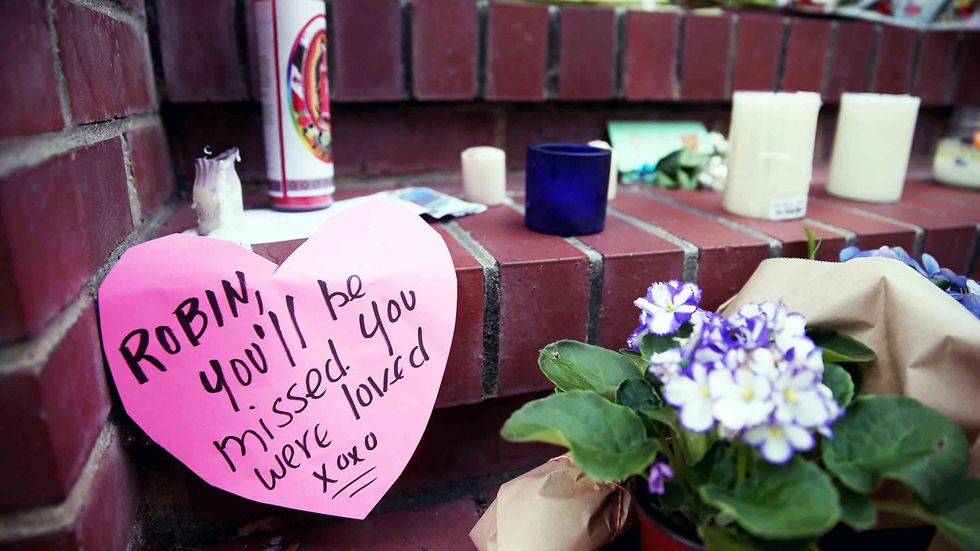 Flowers and pictures that are part of a growing memorial sit on the steps in front of the home where actor and comedian Robin Williams filmed the movie Mrs. Doubtfire on August 12, 2014 in San Francisco, California. Academy Award winning actor and comedian Robin Williams was found dead in his Marin County home on Monday of an apparent suicide. He was 63 years old. (Photo by Justin Sullivan/Getty Images)
--
* The researchers developed a hazard ratio similar to the ones insurance companies use to figure this out. For anyone interested, the hazard ratio for this case is (hazard ratio 0.938, 95% CI 0.880 to 0.999 for a 10-rank difference; p = 0.045.)
Videos
Paying a fee for greenhouse gas emissions may spur a revolution, in terms of corporate behavior, toward the climate crisis.
Scroll down to load more…