New study reveals the science behind Ouija boards
It's not demons. It's not the undead. The explanation is actually way more boring that you'll ever guess.
04 August, 2018
Ouija boards. You either love 'em or hate 'em... or you're one of the undead and someone with one keeps calling you back up to chat, sort of like the paranormal equivalent of butt-dialing. Either way, it's been immensely popular since its invention by Elijah Bond in 1890 thanks to its supposed ability to "talk to the dead". Over a century later it's become quite the pop culture staple. Untold thousands of spooked-out kids have toyed with it at sleepovers—and dozens of supposed demonic possessions have allegedly (key word: allegedly!) occurred because of it.
---
But it turns out there's a far more pedantic explanation of why Ouija boards work. And it's a lot more boring than talking to dead people. Thanks to a landmark Danish study—available here—from the Interactive Minds Centre at Aarhus University, researchers have figured out what makes ouija boards actually work, all because they used what other studies haven't: eye-tracking devices and huge amounts of data analysis.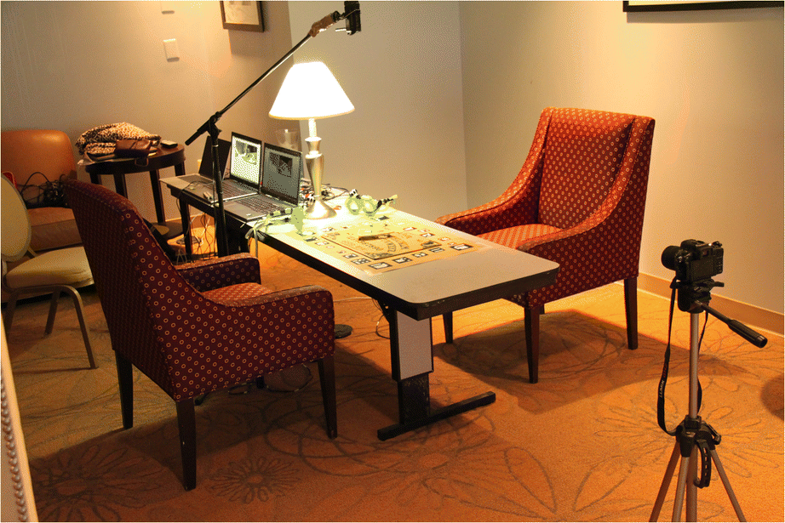 40 people were asked to participate in the study and play 2 consecutive "games" on the Ouija board. All wore eye-tracking devices for both games: during the first game they were asked separately to spell the word 'Baltimore', and in the second they were asked to play as usual (i.e. without a set phrase in mind to spell). 
When the first experiment called for spelling the word 'Baltimore', the eyes of the people in the study flitted to the next letter based on familiarity with the alphabet (and their ability to spell the word). But when asked to conduct a session as usual, their tracked eyes showed that the word they eventually spelled was a combination of the efforts of the two parties. Basically: you're averaging out an answer with whomever you're "playing" with. And the supernatural part? That's just you being unsure of the next letter — 21.6% more unsure, to be exact, according to the study — and the more likely you are to believe the board is possessed, the more control you assign yourself to lose (and thus be more swayed by the person on the other side of the board). 
Your mind already (hopefully) knows the alphabet, and is making subconscious movements towards certain letters just from looking at the board. In short: if you want the Ouija's answer to be "banana" really bad, unless the person you're playing with is a total alpha personality, you'll probably end up with "banana" as your answer.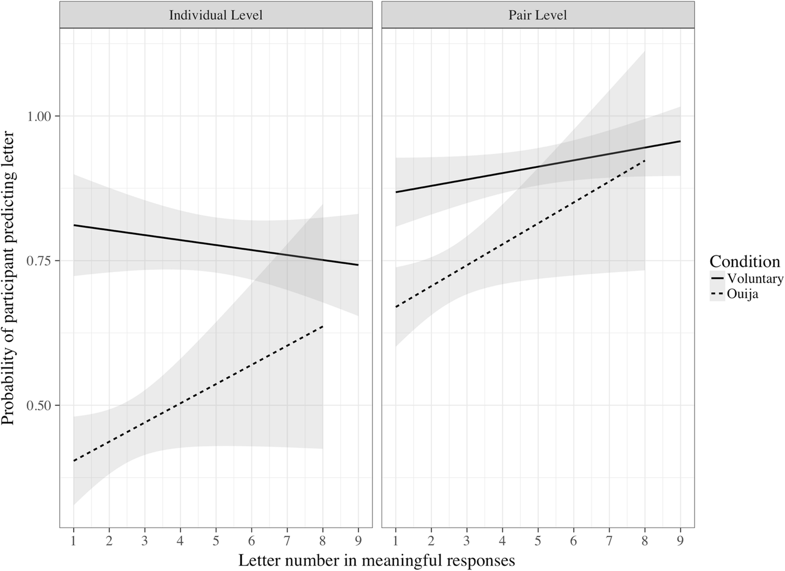 One of the most interesting takeaways from the study lies in the implementation of the study itself: it took a really, really long time to read all those eye movements. 
...coders were instructed that focal gaze had to fall on the exact letter that the planchette would subsequently reach. Any amount of time looking on the exact letter would qualify as a prediction. On average, it took around one and a half hours for the coders to annotate 1 min of video. The coders manually annotated 3–4 h of video in total.
That's about 315 hours of looking at eye movements. 
tl;dr? The Ouija board works because of the ideomotor phenomenon, and the study proved that using eye-capture devices and a ton of time analyzing the data. 
Upstreamism advocate Rishi Manchanda calls us to understand health not as a "personal responsibility" but a "common good."
Sponsored by Northwell Health
Upstreamism tasks health care professionals to combat unhealthy social and cultural influences that exist outside — or upstream — of medical facilities.
Patients from low-income neighborhoods are most at risk of negative health impacts.
Thankfully, health care professionals are not alone. Upstreamism is increasingly part of our cultural consciousness.
It marks a major shift in the government's battle against the opioid crisis.
George Frey/Bloomberg via Getty Images
Politics & Current Affairs
The nation's sixth-largest drug distributor is facing criminal charges related to failing to report suspicious drug orders, among other things.
It marks the first time a drug company has faced criminal charges for distributing opioids.
Since 1997, nearly 222,000 Americans have died from prescription opioids, partly thanks to unethical doctors who abuse the system.
A new study shows that some men's reaction to sex is not what you'd expect, resulting in a condition previously observed in women.
Credit: Pixabay
Sex & Relationships
A new study shows men's feelings after sex can be complex.
Some men reportedly get sad and upset.
The condition affected 41% of men in the study
The real Game of Thrones might be who best leverages the hit HBO show to shape political narratives.
Photo credit: Mario Tama / Getty Images
Politics & Current Affairs
Sen. Elizabeth Warren argues that Game of Thrones is primarily about women in her review of the wildly popular HBO show.
Warren also touches on other parallels between the show and our modern world, such as inequality, political favoritism of the elite, and the dire impact of different leadership styles on the lives of the people.
Her review serves as another example of using Game of Thrones as a political analogy and a tool for framing political narratives.
Big think's weekly newsletter.
Get smarter faster from the comfort of your inbox.
See our newsletter privacy policy
here
Most Popular
Most Recent
Big think's weekly newsletter.
Get smarter faster from the comfort of your inbox.
See our newsletter privacy policy
here
© Copyright 2007-2019 & BIG THINK, BIG THINK EDGE,
SMARTER FASTER trademarks owned by The Big Think, Inc. All rights reserved.