9 Abandoned Amusement Parks That Will Absolutely Creep You Out
Most amusement parks like Disney and Six Flags pride themselves on being family friendly attractions. These parks do not.
01 July, 2016
---
If you're looking for a fun, non-traditional Halloween activity, check out these theme parks. Skeletons of attractions past, these nine parks are rising towers of rusting metal combined with rotting rides. Overgrown weeds. Packs of wild animals roaming the grounds. Possibly even ghosts. But how did they get that way? And why were they abandoned? Each park has its own sad story to tell. Scroll through the images and read for yourself. Just remember; as interesting as these parks look, they are health hazards. And unsafe. And supremely creepy. That makes them perfect Halloween fun.
Wonderland Amusement Park
Credit: David Gray/Reuters
Long before Disney built its Shangai Resort, Wonderland was China's version of the Magic Kingdom. Located 20 miles outside of Beijing in Chenzhuang Village, China, Wonderland was supposed to be the largest amusement park in all of Asia. It was also intentionally Disney themed, with a Cinderella-esque castle and other "medieval-themed" buildings throughout the park, according to Wikipedia.
Unfortunately for its developers, Wonderland hit a major snag. According to The Disney Blog, "Wonderland ended up in its ghost park state due to a lack of investors and some regulatory problems with the local government. Farmers in the surrounding area did not want this to be built and they were able to stop the project." Construction halted quickly, leaving the park only partially complete. Photographer David Gray describes the site for the Reuters Photographers Blog:
Pulling off the expressway and into the car park, I expected to be stopped by the usual confrontational security guards. But there was absolutely no one to be seen. I walked through one of the few entrances not boarded up, and instantly started coughing. In front of me were large empty rooms and discarded furniture, all covered in a thick layer of dust, along with an eerie silence that gave the place a haunted feeling – an emotion not normally associated with a children's playground.
All construction on the park stopped in 1998, and local farmers reclaimed the land to grow crops. Gray confirms: "I came across a rather farcical sight of some farmers digging a well next to a castle; a moment I will always savor as a photographer in a place like China where castles are not in huge supply."
Credit: David Gray/Reuters
Still, many people were mystified by the partially completed park - despite signs labeling the site as potentially toxic. There were so many visitors to Wonderland that parking attendants would sometimes appear in the parking lot to service visitors. Yet despite all the interest in its dilapidated ruins, attempts to restart construction on Wonderland ended in 2008. The incomplete and abandoned structures were demolished in May 2013, leaving no trace of the park. Gray describes the whole thing as "another sad example of property development in China involving wasted money, wasted resources and the uprooting of farmers and their families. It is a reflection of the country's property market."
Credit: David Gray/Reuters
Credit: David Gray/Reuters
Six Flags New Orleans
Credit: LA Times
Originally known as Jazzland, the Six Flags New Orleans amusement park opened in 2000. Located on a low-lying section of Eastern Orleans, Jazzland was a small park with vaguely New Orleans-themed attractions. It was too large of a park for its owners to correctly manage, so they sold it to Six Flags in 2002. Six Flags jazzed it up literally and figuratively, adding to the New Orleans flavor while also including hit attractions from other Six Flags parks. The renovated Six Flags New Orleans was so successful that plans to expand it with a water park were slated for 2005.
Those plans came to a screeching halt when Hurricane Katrina decimated the city. The entire park flooded. It was left to rot beneath 4 to 7 feet of flood water for over a month. The New Orleans Times-Picayune reports that "after assessing the devastation caused by Hurricane Katrina and the related exorbitant expenses of repairing the damage, [Six Flags] sought to terminate their 75-year lease with the city, beginning in July 2006 and finally succeeding in September 2009." The park has been abandoned since August 2005, and official plans to redevelop it have stalled due to the exorbitant repair costs.
The flood waters have receded, but what's left of the park is rotted beyond repair. Between the rusting structures, the jagged, broken attractions, rotting asbestos, and the influx of dangerous wildlife, it's a major health risk. The New Orleans Police Department patrols the site daily to keep onlookers out. However, none of that stopped photographer and urban explorer Jason Lanier from sneaking onto the property multiple times. He's documented all of his trips on his website, including run-ins with broken rides, alligators, and police officers. And he'll keep doing it, because he can't keep himself away:
There's something about the way it has a Walking Dead look, mixed with remnants of happiness that just gets to me. I love Urban Exploring and have done it all over the world, but there isn't a place that draws me quite like Six Flags New Orleans.
Even with all of the decay, there is some hope for the future of Six Flags New Orleans according to Lanier:
I've been told by people that live near the park that it is currently (April 2015) being used by a movie studio and that they are building a big set on the parking lot space.  If that's the case it sounds like the park will be occupied for quite awhile by the Hollywood rich guys.
It's certainly an ideal setting for a horror movie. See?
Credit: squared2x/Flickr
Credit: Jason Lanier
If those images don't convince you, here's a video walk-through Lanier did at night:
<iframe width="560" height="315" src="https://www.youtube.com/embed/_e8eE374WXc?list=PLoF2D82DHfipiWtRZiaOGhwqeHTYV6kkm" frameborder="0" allowfullscreen></iframe>
Pripyat Amusement Park
Credit: Jerome Strauss/Flickr  
Located in the Ukraine, Pripyat was a model Soviet city built in the 1970s. It was built on a lush green field near the Chernobyl nuclear plant, and housed workers and their families. 50,000 people lived in Pripyat in 1986. The Soviet government thought they needed an amusement park, and created on smack in the middle of the city.
Sadly, it was never enjoyed by the residents of Pripyat. Or anyone.  
The park was slated for a May 1 opening, to coincide with the 1986 May Day celebration. On April 26, the fourth reactor of the Chernobyl plant experienced a meltdown, leaking unprecedented amounts of nuclear radiation in a 20 kilometer radius. Pripyat's amusement park may have been open for a few hours the next day, but it's impossible to tell if anyone used it since the city was evacuated. The death toll from the Chernobyl disaster is difficult to determine, but the threat of radiation poisoning kept people far away from Pripyat. According to a report by The International Chernobyl Project:
Radiation levels around the park vary; the liquidators washed radiation into the soil after the helicopters carrying radioactive materials used the grounds as a landing strip, so concreted areas are relatively safe. However, areas where moss has built up are dangerously high; some areas can emit 25 µSv/h, among the highest levels of radiation in the whole of Pripyat.
The city of Pripyat has reclaimed by both flora and fauna, including roving packs of wild dogs. The amusement park is a rusting pile of radioactive metal. Still, the Ukrainian government is promoting Pripyat and everything within the radiation zone as an "extreme tourism" destination - despite the radiation. Reporter Kim Hjelmgaard of USA Today explained the contrast during a visit this year:
"Very high statistical error," [the local guide] would say when I occasionally mentioned the numbers were creeping up on my cheap Russian-made Geiger counter that records radiation levels. His response was always the same. First, he would pat the Geiger counter in his pocket. Then he'd throw me a frustrated look and say: "What you have is no good. High statistical error."
Because everyone left so quickly and very few people went back, both the park and the city are frozen in time. It is a snapshot of life during the Cold War, creepy, tragic, and inspiring as one tourist described: "eerily quiet. The only noise coming from the birds and the sound of the rusting Ferris wheel creaking, it's a strange oddity, like the end of the world has arrived…It was the experience of a lifetime."
Credit: LA Times
Credit: Engyles/Flickr
River Country and Discovery Island
Credit: Imagineering Disney / Shane Perez
Walt Disney World may be "The Happiest Place on Earth," but it's not all rainbows and sunshine. In the back corner of the park, on opposite sides of Bay Lake, are the only attractions Disney ever permanently closed: River Country and Discovery Island. Both were abandoned rather than scrapped for parts or worked into other attractions. According to the Abandoned Disney blog, "few Disney attractions close and are demolished immediately after closing, for whatever reason, unless the replacement attraction is ready to be built." Both River Country and Discovery Island were left to rot, and Disney's reasons for doing so are surprisingly unclear.
River Country
Credit: Imagineering Disney
Designed after Mark Twain's descriptions of Huck Finn's swimming hole, River Country was the world's first themed water park. It was also Disney's first water park, located next to the Fort Wilderness lodge and across from The Contemporary Resort. River Country opened in 1976 and was incredibly popular, despite being inconvenient for most patrons to get to. The park was also relatively small and could only handle about 4,000 people per day. It hit its limit early in the day, frustrating patrons who wanted to get in, including families of Disney executives like John Lasseter.
River Country filtered water from the adjacent Bay Lake to create its attractions, damming off the lake to create a natural-looking man-made lagoon. It was a perfect environment for the attraction, but the water filtration system was not chlorinated and allowed warm-water amoebas to flourish. An 11-year-old boy died in 1980 because of an infection caused by such amoeba. That kind of reaction was rare, but also possible in any fresh body of warm water. Disney apologized and changed the filtration system, but did not close the park.
While there were no more amoeba-related deaths at River Country, there were a handful of drowning deaths. Those tragedies, combined with a tourism slump, kept potential patrons away. Disney rebounded with Typhoon Lagoon in 1989 -- a larger, safer, more accessible water park than River Country. They even opened additional water park Blizzard Beach in 1995 to meet additional water park demand. Those updated attractions put the nail in the coffin for River Country. The park closed in fall of 2001 for annual maintenance but was never reopened. In 2005, Disney announced it would never reopen. They never gave an official reason as to why.
Credit: Imagineering Disney
Today River Country is unkempt and shabby-looking, which is a shocking contrast to the rest of The Magic Kingdom. River Country is blocked off from the rest of the park by a chainlink fence, but it's not very tall and there's little else save security patrols keeping people from sneaking inside. Here's a walk-through from one brave blogger. The creepiest part? The sounds and lights for the attractions still work:
<iframe width="420" height="315" src="https://www.youtube.com/embed/Q4JwgmPEIDQ" frameborder="0" allowfullscreen></iframe>
Discovery Island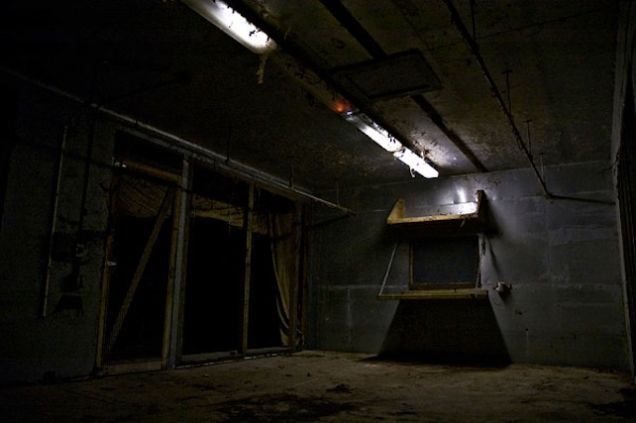 Credit: Shane Perez
Discovery Island was purchased by Disney in 1965. Located in Bay Lake, Disney didn't develop the attraction until 1974 when it opened as a pirate-themed attraction called Treasure Island. It didn't do very well so Disney renamed it Discovery Island in 1978 and re-tooled it as a wildlife sanctuary. Discovery Island boasted a slate of rare and exotic animals, including the biggest Scarlet Ibis colony in the US, five Galapagos tortoises, flamingos, swans, brown pelicans, lemurs, and the last known dusky seaside sparrow. According to Abandoned Florida, "Disney's conservation efforts were recognized in 1981, when it was made an accredited zoological park by the American Association of Zoological Parks and Aquariums."
Discovery Island was fairly popular, but suddenly and permanently closed on July 9, 1999. Again, Disney was unclear as to why. Rumors circulated that the island was shut down due to concerns about the amoeba found in River Country, according to the Martin County Times. Either way, Disney relocated the island's animals to other zoos and the newly opened Animal Kingdom park, whose Safari Village area was renamed Discovery Island -- except for bottles of preserved snake specimens. Those stayed on the island:
Credit: Shane Perez
Like River Country, Discovery Island was left to rot. The pens and kennels have been reclaimed by plants and local wildlife, giving it an unintentional post-apocalyptic vibe according to photographer and urban explorer Shane Perez who snuck in a visit:
Almost immediately, we realized we were not alone on this island. We could hear all sorts of noises in the trees surrounding us. We were literally surrounded by what sounded like thousands of birds. We could hear them cawing and cooing in all directions, some sounded almost like people speaking. With every branch we stepped on that made a snap, a group of birds would be startled and take off all at once, making even more noise. It was really quite a surreal experience.
Also like River Country, Disney keeps the lights running. Perez has a theory as to why: "Disney seems to like keeping all the lights on even in their abandoned properties in order to give the impression that they are still functional."
Credit: Shane Perez
Perez and two of his friends swam to the island in the dead of night and recorded a walk-through video. He doesn't recommend that you try the same, since there are now alligators roaming the waters:
Dismaland
Credit: Getty Images
More sarcastic commentary than attraction, Dismaland was an art installation-come-theme park created and executed by street artist Banksy. Located in Weston-super-Mare, England, Banksy secretly worked with 60 other artists including Damien Hirst and Jenny Holzer to create the "bemusement park" that opened last August. It's his largest installation yet, and envisions Disney World as a police state. Park staff wearing Mickey Mouse ears drone "Welcome to Dismaland" at the entrance, sullenly refusing to be helpful. Cinderella's body hangs limp out of an upturned carriage, paparazzi snapping nonstop pictures. A warped sculpture of the little mermaid guards a shallow pool in front of a macabre castle. All of it designed to critique and elicit questions about "war, political corruption, hope and revolution," according to CNN.
Credit: CNN
Tickets cost less than 5 GBP and sold out for every day of the installation's run. Celebrities, artists, and passerby packed the park from its August 21 opening to its September 27 closing. Dismaland was even nominated for the prestigious South Bank Sky Arts Award this May, which honours the very best of British culture and achievement.
In true Banksy fashion, his response to the nomination was to dismantle the park. Dismaland no longer exists, but you can still its welcome sign. It sits forlorn over a barren plot of land that's now a shelter for 4,000 refugees. See the images below, and imagine the "It's a Small World" theme playing on loop for full effect:
Credit: Getty Images
Credit: Getty Images
Credit: Matthew Baker/Getty Images
Okpo Land
Credit: Abandoned Places
Another knockoff Disney park, Okpo Land was a small amusement park in South Korea. Located at the top of a hill on Geoje Island, Okpo Land offered a collection of hodgepodge kiddie rides like a Viking ship swing and a duck roller coaster. The duck coaster was popular and the park was initially successful. An English teacher who lived near the park described Okpo Land this way:
The theme park itself was designed like much of Korea: build it small, build it dense, and make it mediocre. None of the rides were great, but they weren't completely rubbish either. And just like architecture in much of Asia, all rides were built one on top of the other, quite literally in fact… which is an efficient use of space.
Sadly, a child fell off the duck rollercoaster to their death in 1991. The same thing happened again in May 1999. Rather than issue an apology or update its safety protocol, the owner of the park skipped town. Okpo Land closed overnight and was abandoned to the elements -- including the rollercoaster cart that jumped the track and killed the second child. It's still lying in the same spot where it smashed into the concrete 17 years ago.
Okpo Land has been slowly dismantled since 2011 to make way for a hotel, but most of its rusted rides remain. Including the deadly duck rollercoaster.
Credit: Abandoned Places
Credit: Steven Chea/Flickr
Credit: Abandoned Places

Takakanonuma Greenland
Credit: Artificial Owl
When you picture an abandoned amusement park, you may very well be thinking of this one. Located roughly 250 kilometers north of Tokyo in Hobara Japan, Takakanonuma Greenland is an amusement park whose exact location isn't on any map. Its history is sparse and its spooky appearance is the subject of more than one ghost story.
Very little is known about Takakanonuma Greenland. What can be verified is that it opened in 1973 and quietly closed in 1974 or 1975, most likely for renovations to make it more appealing to tourists who were flocking to Tokyo's amusement parks instead. Locals believe the closure was due to deaths caused by the attractions, but there is little evidence supporting that.
Takakanonuma Greenland opened again in 1986. That's all the recorded information available until its 1999 closure due to Japan's economic slump. Vegetation quickly overtook the place, and that overgrown appearance combined with constant fog from the surrounding Aizu forest made it the stuff of haunted nightmares. The park was supposed to have been demolished in 2006, but was actually demolished in 2014… or so the local legends say. It very well may still be there, trapped in the mist. Drive north on Highway 4 and see for yourself.
Credit: Artificial Owl
Credit: Artificial Owl
Credit: Artificial Owl
Spreepark
Credit: Dennis Gerbeckx/Flickr
Formerly known as Kulturpark Plänterwald, Spreepark was East Germany's favorite - and only - amusement park. Located in Berlin, Germany, the park was an update of an old fairground. Under the ownership of a West German family of carnival workers, Spreepark was outfitted with dinosaur statues, water rides, and the latest Western attractions. It opened in 1989 after the fall of the Berlin wall.
According to Spiegel.de, "the asphalted surface around the park's famous ferris wheel [was] converted into a water landscape. Roller coasters, two water courses and a Western town were added to the park." The park did fairly well through the mid-1990s until bureaucratic regulations forced it into insolvency. Spiegel describes the frustrations of primary owner Norbert Witte like this:
He was livid -- at the company that administers property owned by the city-state of Berlin for always opposing him, at the press for what he feels are false reports, at administrators for giving top city officials incorrect information and at the insolvency administrator for undervaluing a major part of the park rides.
Spreepark was officially abandoned in 2001 when Witte moved his family and closest workers to Lima, Peru. They took six attractions with them to "repair," but really used them to create a new amusement park. That new park failed, too, and the Witte family fell on hard times with both Norbert and his son spending years in jail for drug smuggling. Norbert was recently released from prison and lives on Spreepark's grounds in a trailer. His whole story is the subject of the 2009 documentary Achterbahn.  
If you'd still like to visit, daughter Sabrina runs a coffee shop near Norbert's trailer and conducts guided tours every weekend. While the land has recently been re-purchased by the government of Berlin in hopes of creating a new park, the remains of Spreepark are still there. And accessible.
Credit: Clara Fohrbeck/Speigel
Credit: Clara Fohrbeck/Speigel
Credit: Dennis Gerbeckx/Flickr
Again, many of these locations are in various states of disrepair. They are incredibly dangerous and you should steer clear of them… unless you're a horror fan or an urban explorer. In which case, we've just given you a wonderfully macabre travel guide. Enjoy!
What can 3D printing do for medicine? The "sky is the limit," says Northwell Health researcher Dr. Todd Goldstein.
Northwell Health
Sponsored by Northwell Health
Medical professionals are currently using 3D printers to create prosthetics and patient-specific organ models that doctors can use to prepare for surgery.
Eventually, scientists hope to print patient-specific organs that can be transplanted safely into the human body.
Northwell Health, New York State's largest health care provider, is pioneering 3D printing in medicine in three key ways.
The Flynn effect shows people have gotten smarter, but some research claims those IQ gains are regressing. Can both be right?
Surprising Science
Many countries made incredible gains in IQ scores during the 20th century, averaging three IQ points per decade.
Studies out of Europe have shown a reversal of this trend.
Such declines are not universal, and researchers remain unsure of what is causing them.
They'll reportedly last for thousands of years. This technology may someday power spacecraft, satellites, high-flying drones, and pacemakers.
Woman looking at a diamond.
popular
Nuclear energy is carbon free, which makes it an attractive and practical alternative to fossil fuels, as it doesn't contribute to global warming. We also have the infrastructure for it already in place. It's nuclear waste that makes fission bad for the environment. And it lasts for so long, some isotopes for thousands of years. Nuclear fuel is comprised of ceramic pellets of uranium-235 placed within metal rods. After fission takes place, two radioactive isotopes are left over: cesium-137 and strontium-90.
New research shows that a healthy supply of locally-sourced beer helped maintain Wari civilization for 500 years.
Culture & Religion
A new analysis of an ancient Wari brewery suggests chicha helped maintain the civilization's social capital for hundreds of years.
Civilizations throughout the ancient world used alcoholic drinks to signify kinship, hospitality, and social cohesion.
The researchers hope their findings will remind us of the importance in reaffirming social institutions and sharing cultural practices — even if over coffee or tea.
Beer is history's happiest accident. Though the discovery probably happened much earlier, our earliest evidence for beer dates back roughly 13,000 years ago. Around this time, the people of the Fertile Crescent had begun to gather grains as a food source and learned that if they moistened them, they could release their sweetness to create a gruel much tastier than the grains themselves.
One day a curious — or perhaps tightfisted — hunter-gatherer hid his gruel away for a safekeeping. When he returned, he found the bowl giving off a tangy odor. Not one to waste a meal, he ate it anyway and enjoyed an unexpected, though not unpleasant, sensation of ease. By pure happenstance, this ancestor stumbled upon brewing.
That's one possible origin story, but we know that our ancestors learned to control the process, and beer took a central role in Fertile Crescent civilizations — so central that Professor Patrick McGovern, a biomolecular archaeologist at the University of Pennsylvania, argues that beer, not bread, incentivized hunter-gatherers to relinquish their nomadic ways.
Beer may also be proof of a God who wants us to be happy (Dionysus?), because the beverage* would be independently rediscovered by peoples across the ancient world, including those in China and South America.
One such peoples, the pre-Inca Wari Civilization, made beer, specifically chicha de molle, a critical component in their religious and cultural ceremonies. In fact, a study published in Sustainability in April argues that the role was so important that beer helped keep Wari civilization intact for 500 years.
Brewing social capital
Twenty years ago, a team of archaeologists with the Field Museum of Natural History, Chicago, discovered a brewery in Cerro Baúl, a mesa in southern Peru that served as an ancient Wari outpost. The brewery contained original equipment, clay storage vessels, and compartments for milling, boiling, and fermentation.
The team recently analyzed these on-site vessels to uncover the secrets of the Wari brewing process. Removing tiny amounts of material found in the spaces between the clay, they were able to reconstruct the molecules of the thousand-year-old drink. They then worked alongside Peruvian brewers to recreate the original brewing process.**
Their molecular analysis revealed several key features of the beer: The clay used to make the vessels came from a nearby site; many of the beer's ingredients, such as molle berries, are drought resistant; and though alcoholic, the beer only kept for about a week.
These details suggest that Cerro Baúl maintained a steady supply of chicha, limited by neither trade nor fair weather, and became a central hub for anyone wishing to partake. The Wari would likely make such trips during times of festivals and religious ceremonies. Social elites would consume chicha in vessels shaped like Wari gods and leaders as part of rituals attesting to social norms and a shared cultural mythology and heritage.
"People would have come into this site, in these festive moments, in order to recreate and reaffirm their affiliation with these Wari lords and maybe bring tribute and pledge loyalty to the Wari state," Ryan Williams, lead author and head of anthropology at the Field Museum, said in a release. "We think these institutions of brewing and then serving the beer really formed a unity among these populations. It kept people together."
The Wari civilization was spread over a vast area of rain forests and highlands. In a time when news traveled at the speed of a llama, such distinct and distant geography could easily have fractured the Wari civilization into competing locales.
Instead, the researchers argue, these festive gatherings (aided by the promise of beer) strengthened social capital enough to maintain a healthy national unity. This helped the Wari civilization last from 600 to 1100 CE, an impressive run for a historic civilization.
Bringing people together (since 10,000 BCE)
A Mesopotamian cylinder seal shows people drinking beer through long reed straws. Image source: Metropolitan Museum of Art.
Of course, the Wari weren't the first civilization to use beer to reaffirm bonds and maintain their social fabric. Returning to the Fertile Crescent, Sumerians regarded beer as a hallmark of their civilization.
The Sumerian Epic of Gilgamesh tells of the adventures of the titular hero and his friend Enkidu. Enkidu beings as a savage living in the wilderness, but a young woman introduces him to the ways of civilization. That orientation begins with food and beer:
"They placed food in front of him,
They placed beer in front of him,
Enkidu knew nothing about eating bread for food,
And of drinking beer he had not been taught.
The young woman spoke Enkidu, saying:
"Eat the food, Enkidu, it is the way one lives.
Drink the beer, as is the custom of the land."
Enkidu ate the food until he was sated,
He drank the beer — seven jugs! — and became expansive
and sang with joy.
He was elated and his face glowed.
He splashed his shaggy body with water
and rubbed himself with oil, and turned into a human."
Tom Standage, who recounts this scene in his History of the World in 6 Glasses, writes: "The Mesopotamians regarded the consumption of bread and beer as one of the things that distinguished them from savages and made them fully human." Such civilized staples not only demarcated their orderly life from that of hunter-gatherers, they also served a key role in their culture's unifying mythology.
Furthermore, Standage notes, Sumerian iconography often shows two people sipping from waist-high jars through reed straws. The earliest beers were consumed in a similar fashion because technological limitations prevented baking individual cups or filtering the beverage. But the Sumerians had the pottery skills to make such cups and filter the dregs. That they kept the tradition suggests that they valued the camaraderie brought by the experience, a sign of communal hospitality and kinship.
The ancient Greek's similarly used alcohol as a means of maintaining social and political relationships — though their drink of choice was wine.
During symposiums, upper-class Greek men would gather for a night of drinking, entertainment, and social bonding. In Alcohol: A history, Rod Phillips notes that symposiums were serious affairs where art, politics, and philosophy were discussed throughout the night and could serve as rites of passage for young men. (Though, music, drinking games, and sex with prostitutes may also be found on the itinerary.)
Of course, we can amass social capital without resorting to alcohol, which has been known to damage social relationships as much as improve them.
In the 17th century, London's coffeehouses stimulated the minds of thinkers with their caffeine-laden drinks, but also served as social hubs. Unlike the examples we've explored already, these coffeehouses brought together people of different backgrounds and expertise, unifying them in their pursuit of ideas and truths. Thus, coffeehouses can be seen as the nurseries of the Enlightenment.
Relearning ancient lessons
The Field Museum archaeologists hope their research can help remind us the importance social institutions and cultural practices have in creating our common bonds, whether such institutions are BYOB or not.
"This research is important because it helps us understand how institutions create the binds that tie together people from very diverse constituencies and very different backgrounds," Williams said. "Without them, large political entities begin to fragment and break up into much smaller things. Brexit is an example of this fragmentation in the European Union today. We need to understand the social constructs that underpin these unifying features if we want to be able to maintain political unity in society."
So, grab a beer or coffee or tea, spend some time together, and raise a glass. Just try not focus too much on whether your friend ordered Budweiser's swill or an overpriced, virtue-signaling microbrew IPA.
Big think's weekly newsletter.
Get smarter faster from the comfort of your inbox.
See our newsletter privacy policy
here
Most Popular
Most Recent
Big think's weekly newsletter.
Get smarter faster from the comfort of your inbox.
See our newsletter privacy policy
here
© Copyright 2007-2019 & BIG THINK, BIG THINK EDGE,
SMARTER FASTER trademarks owned by The Big Think, Inc. All rights reserved.