Big ideas.
Once a week.
Subscribe to our weekly newsletter.
Your 20s Are Still the Most Important Decade of Your Life
In this Q&A with Dr. Meg Jay, the clinical psychologist explains why the twenties matter, and how to make the most of them.
05 August, 2012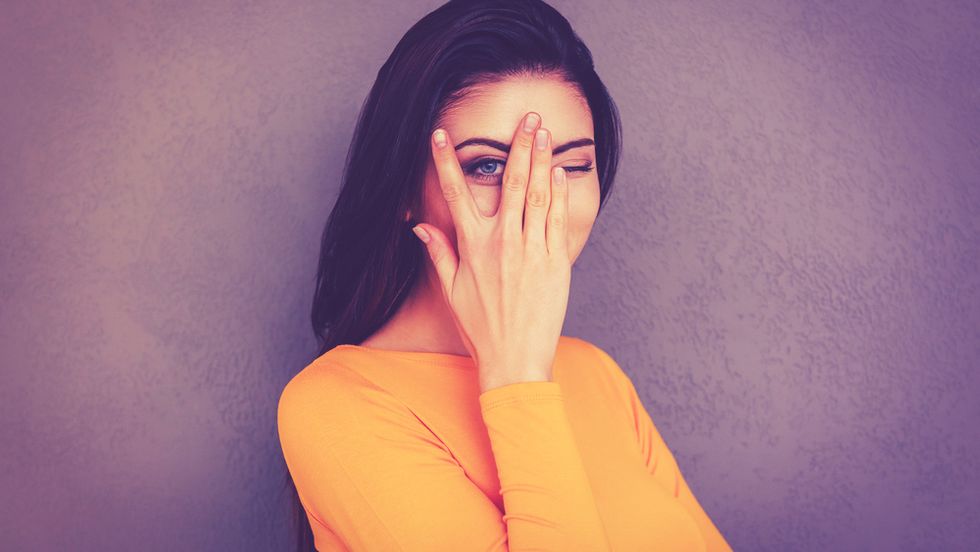 ---
The best and worst part about being a twenty-something is that every decision you make can change the rest of your life. Once you're in your 30's or 40's, it gets harder and harder to reinvent yourself. In this Q&A with Dr. Meg Jay, the clinical psychologist explains why the twenties matter, and how to make the most of them. -- Megan Erickson, Ed.
Big Think: Why are the 20s so important? 
Dr. Meg Jay: Our 20s are the defining decade of adulthood. 80% of life's most defining moments take place by about age 35. 2/3 of lifetime wage growth happens during the first ten years of a career. More than half of Americans are married or are dating or living with their future partner by age 30. Personality can change more during our 20s than at any other decade in life. Female fertility peaks at 28. The brain caps off its last major growth spurt. When it comes to adult development, 30 is not the new 20.  Even if you do nothing, not making choices is a choice all the same. Don't be defined by what you didn't know or didn't do.

BT: You write about several cases of recent grads who feel they're drowning or floundering around in the world waiting for something to happen. Has it always been this hard to thrive in early adulthood?
MJ: No. There are 50 million 20somethings in the United States most of whom are living with a staggering, unprecedented amount of uncertainty.  Many no idea what they will be doing, where they will be living, or who they will be with in 2 or 10 years. They don't know when they'll be happy or when they will be able to pay their bills. They wonder if they should be photographers or lawyers or event planners. They don't know whether they are a few dates or many years from a meaningful relationship. They worry about whether they will have families or whether their marriages will last.  Most simply, they don't know whether their lives will work out and they don't know what to do.  Uncertainty makes people anxious and distraction is the 21st-Century opiate of the masses. So too many 20somethings are tempted, and even encouraged, to just turn away and hope for the best. That's not the way to go. 
BT: One of the main themes in the book is the line between thinking and doing. You argue that it's more important to just do something than to waste years dreaming up the perfect path. How can 20-somethings to put this idea into action?
MJ: One of my favorite quotes is by American Psychologist Sheldon Kopp: "The unlived life isn't worth examining." Too many 20somethings have been led to believe that their 20s are for thinking about what they want to do and their 30s are for getting going on real life.  But there is a big difference between having a life in your 30s and starting a life in your 30s.  Even Erik Erikson, the father of the identity crisis, warned that young adults who spent too much time in "disengaged confusion" were "in danger of becoming irrelevant."  If you want to be more intentional at work and in love, try working in a field you're curious about.  Try dating someone who is different from that last person who turned out to be a disaster, and try conducting yourself a bit differently while you're at it. Sure the 20s are for experimenting, but not just with philosophies and vacations and substances.  The 20s are your best chance to experiment with jobs and relationships.  Then each move can be more intentional and more informed than the last.
BT: How do you suggest they track their progress toward their future goals? Are milestones like 21 and 30 important?
MJ: Absolutely.  Milestones--21, 25, 30, New Year's, birthdays, reunions--are important because they trigger self-reflection.  Am I where I wanted to be by this age?  Did I do what I said I would do this year?  If not, why not.  And if not now, when?  A savvy 20something who interviewed me recently told me about a question she was advised to ask herself as she moved through adulthood: "If you keep living your life exactly as it is, where will you be in 3 years?" If you don't like the answer, now is the time to change course.
One way to keep yourself honest about the future is by making a timeline.  At what age would I like to be out of this dead-end job?  By when do I hope to be married?  How old do I want to be when I try for my first child?  How old do I want to be when I try for that last child?  It may not be cool to have a timeline, or to admit to having a timeline, but you don't have to etch it in stone.  It's just a way of thinking about how your life might, or might not, be adding up.
Besides, do you know what's not cool?  Sitting across from the 30somethings who cry in my office every week because they've run out of time to have the careers and the families they now realize they want. They look at me and say about their 20s, "What was I doing? What was I thinking?"
BT: About 25% of recent grads are unemployed, and 25% are underemployed. What is your advice for those who simply can't find a job? 
MJ: Yes, half of 20somethings are un- or underemployed.  But half aren't, so my first piece of advice is to figure out how to get yourself into that group.  Most often, the way to do this is through what is called "the strength of weak ties."  The strength of weak ties is from sociologist Mark Granovetter's work on social networks.  What he found was that new information and opportunities usually come from outside of our inner circle. That foot-in-the-door at the company where you want to work isn't going to come from your best friends--your strong ties--or you would already be working there.  That job lead is going to come from weak ties, or from people you hardly know.  Email your aunt's neighbor or that old professor or your roommate's friend from college.  
That's how people are getting jobs--especially good jobs--even in a tough economy. Most 20somethings hate the idea of asking outsiders for favors, but those who won't do this fall behind those who will. 20somethings who sit on the sidelines because of a bad economy will never catch up with those who figured out how to get in the game.
For those 20somethings who already have jobs but who are underemployed, it is crucial to remember that not all underemployment is the same.  Be sure you have a job that is allowing you to earn some form of identity capital.  Maybe you have a low-rung job at a hot company that adds value to your resume.  Maybe you're ringing up health food so you can devote your mental efforts to cramming for the LSAT at night.  Whatever you're doing should make the next thing you'd like to try seem more possible.
BT: How can 20somethings reclaim their status as adults given all the cultural trends working against them?
MJ: Don't let culture trivialize your life and work and relationships.  Don't hang out only with people who are drinking the 30-is-the-new-20 kool-aid.  I cannot tell you how many emails I have received from 30somethings since The Defining Decade came out, ones in which the writer says something like, "I used to roll my eyes at my peers who were determined to meet benchmarks--graduate school, real relationships, decent-paying jobs that reflect their interests--on time or early.  Now I'm envious and admiring of them. Now I'm working twice as hard for half the result."  Don't shrug your shoulders and say, "I'm in my 20s. What I'm doing doesn't count."  Recognize that what you do, and what you don't do, will have an enormous impact across years and even generations.  You're deciding your life right now.
BT: As a clinical psychologist, what advice do you have for coping with emotions like anxiety which inevitably arise during times of economic uncertainty?
MJ: Given that life and the brain change so much across our 20s, this is the perfect time to learn new coping strategies.  It's not okay to go to work with scars on your arms from cutting, it's not acceptable to scream at friends when things go wrong, and live-in girlfriends get tired of seeing us stoned every night. These are the years to learn to calm yourself down.  Gain some control over your emotions.  Sure, there's Xanax, which a recent conference presenter I heard only half-jokingly called "Jack Daniels in a Pill."  But practice calming techniques that can work over the long run:  exercise, therapy, mindfulness, yoga, cognitive meditation, deep breathing, healthy distraction, dialectical behavior therapy.  Use your rational mind to counter the anxious and catastrophic thoughts you have: "I probably won't be fired because I dropped one phone call." Try to create your own certainty by making healthy choices and commitments that off-set the upheaval in the world around.
BT: We loved this quote: "Claiming a career and getting a good job isn't the end, it's the beginning." Can you explain this a bit?
MJ: Most 20somethings are terrified of being pinned down. They're afraid that if they choose a career or a job, they are closing off their other options and somehow their freedom will be gone and their lives will be over.  In fact, getting a good job is the beginning. It's the beginning of not hating that question, "What do you do?" It's the beginning of having something on your resume that might help you get that next job you want even more. It's the beginning of not overdrawing your bank account because of a flat tire. It's the beginning of feeling like you could actually think about dating since your time isn't taken up working those three part-time jobs you have in order to avoid a "real job."  Research shows that getting going in the work world is the beginning of feeling happier, more confident, competent, and emotionally stable in adulthood.
BT: Can you discuss some of the current neurobiological research, and how that impacted your writing? 
MJ: By now probably everyone has heard that the teen brain is not fully developed and that the frontal lobe--the part of the brain where we plan for the future and tackle questions that don't have black-and-white answers--does not reach full "maturity" until sometime during our 20s.  
Unfortunately, this fact about the late-maturing frontal lobe has been interpreted as a directive for 20somethings to wait around for their brains to grow up.  The real take-home message about the still-developing 20-something brain is that whatever it is you want to change about yourself, now is the easiest time to change it.
BT: Is your 20-something job, or hobby, making you smarter? Are your 20something relationships improving your personality or are they reinforcing old patterns and teaching bad habits?
MJ: What you do everyday is wiring you to be the adult you will be. That's one reason I love working with 20somethings: They are so darn easy to help because they--and their brains and their lives--can change so quickly and so profoundly.
--
Some mysteries take generations to unfold.
Credit: Hикита Чертков / Adobe Stock
Surprising Science
In 1959, a group of nine Russian hikers was killed in an overnight incident in the Ural Mountains.
Conspiracies about their deaths have flourished ever since, including alien invasion, an irate Yeti, and angry tribesmen.
Researchers have finally confirmed that their deaths were due to a slab avalanche caused by intense winds.
In February 1959, a group of nine hikers crossed through Russia's Ural Mountains as part of a skiing expedition. The experienced trekkers, all employed at the Ural Polytechnical Institute, were led by Igor Dyatlov. On the evening of February 1, all nine appear to have fled their tents into the Arctic temperatures, for which they were unprepared. None survived.
Six of the members died of hypothermia; three suffered from physical trauma. Some members were missing body parts—a tongue here, a few eyes there, a pair of eyebrows for good measure. According to reports, no hiker appears to have struggled or panicked. They were likely too quickly overtaken by the hostile environment in Western Russia.
All the members were young, mostly in their early twenties; one member, Semyon Zolotaryov, was 38. Good health didn't matter. Given the uncertain circumstances—what made them flee into the bitter cold?—the incident known as Dyatlov Pass has long been the type of Area 51-conspiracy theory that some people love to speculate about. A vicious animal attack? Infrasound-induced panic? Was the Soviet military involved? Maybe it was the katabatic winds that did them in. Local tribesmen might not have liked the intrusion.
Or perhaps it was aliens. Or a Yeti. Have we talked about Yeti aliens yet?
These theories and more have been floated for decades.
a: Last picture of the Dyatlov group taken before sunset, while making a cut in the slope to install the tent. b: Broken tent covered with snow as it was found during the search 26 days after the event.
Photographs courtesy of the Dyatlov Memorial Foundation.
Finally, a new study, published in the Nature journal Communications Earth & Environment, has put the case to rest: it was a slab avalanche.
This theory isn't exactly new either. Researchers have long been skeptical about the avalanche notion, however, due to the grade of the hill. Slab avalanches don't need a steep slope to get started. Crown or flank fractures can quickly release as little as a few centimeters of earth (or snow) sliding down a hill (or mountain).
As researchers Johan Gaume (Switzerland's WSL Institute for Snow and Avalanche Research SLF) and Alexander Puzrin (Switzerland's Institute for Geotechnical Engineering) write, it was "a combination of irregular topography, a cut made in the slope to install the tent and the subsequent deposition of snow induced by strong katabatic winds contributed after a suitable time to the slab release, which caused severe non-fatal injuries, in agreement with the autopsy results."
Conspiracy theories abound when evidence is lacking. Twenty-six days after the incident, a team showed up to investigate. They didn't find any obvious sounds of an avalanche; the slope angle was below 30 degrees, ruling out (to them) the possibility of a landslide. Plus, the head injuries suffered were not typical of avalanche victims. Inject doubt and crazy theories will flourish.
Configuration of the Dyatlov tent installed on a flat surface after making a cut in the slope below a small shoulder. Snow deposition above the tent is due to wind transport of snow (with deposition flux Q).
Photo courtesy of Communications Earth & Environment.
Add to this Russian leadership's longstanding battle with (or against) the truth. In 2015 the Investigative Committee of the Russian Federation decided to reopen this case. Four years later the agency concluded it was indeed a snow avalanche—an assertion immediately challenged within the Russian Federation. The oppositional agency eventually agreed as well. The problem was neither really provided conclusive scientific evidence.
Gaume and Puzrin went to work. They provided four critical factors that confirmed the avalanche:
The location of the tent under a shoulder in a locally steeper slope to protect them from the wind
A buried weak snow layer parallel to the locally steeper terrain, which resulted in an upward-thinning snow slab
The cut in the snow slab made by the group to install the tent
Strong katabatic winds that led to progressive snow accumulation due to the local topography (shoulder above the tent) causing a delayed failure
Case closed? It appears so, though don't expect conspiracy theories to abate. Good research takes time—sometimes generations. We're constantly learning about our environment and then applying those lessons to the past. While we can't expect every skeptic to accept the findings, from the looks of this study, a 62-year-old case is now closed.
--
Stay in touch with Derek on Twitter and Facebook. His most recent book is "Hero's Dose: The Case For Psychedelics in Ritual and Therapy."
New data have set the particle physics community abuzz.
Credit: Stefano Garau / Adobe Stock and Trahko / Adobe Stock
13-8
The first question ever asked in Western philosophy, "What's the world made of?" continues to inspire high energy physicists.
New experimental results probing the magnetic properties of the muon, a heavier cousin of the electron, seem to indicate that new particles of nature may exist, potentially shedding light on the mystery of dark matter.
The results are a celebration of the human spirit and our insatiable curiosity to understand the world and our place in it.
If brute force doesn't work, then look into the peculiarities of nothingness. This may sound like a Zen koan, but it's actually the strategy that particle physicists are using to find physics beyond the Standard Model, the current registry of all known particles and their interactions. Instead of the usual colliding experiments that smash particles against one another, exciting new results indicate that new vistas into exotic kinds of matter may be glimpsed by carefully measuring the properties of the quantum vacuum. There's a lot to unpack here, so let's go piecemeal.
It is fitting that the first question asked in Western philosophy concerned the material composition of the world. Writing around 350 BCE, Aristotle credited Thales of Miletus (circa 600 BCE) with the honor of being the first Western philosopher when he asked the question, "What is the world made of?" What modern high energy physicists do, albeit with very different methodology and equipment, is to follow along the same philosophical tradition of trying to answer this question, assuming that there are indivisible bricks of matter called elementary particles.
Deficits in the Standard Model
Jumping thousands of years of spectacular discoveries, we now have a very neat understanding of the material composition of the world at the subatomic level: a total of 12 particles and the Higgs boson. The 12 particles of matter are divided into two groups, six leptons and six quarks. The six quarks comprise all particles that interact via the strong nuclear force, like protons and neutrons. The leptons include the familiar electron and its two heavier cousins, the muon and the tau. The muon is the star of the new experiments.
The Standard ModelCredit: Cush via Wikimedia Commons licensed under CC0 1.0
For all its glory, the Standard Model described above is incomplete. The goal of fundamental physics is to answer the most questions with the least number of assumptions. As it stands, the values of the masses of all particles are parameters that we measure in the laboratory, related to how strongly they interact with the Higgs. We don't know why some interact much stronger than others (and, as a consequence, have larger masses), why there is a prevalence of matter over antimatter, or why the universe seems to be dominated by dark matter — a kind of matter we know nothing about, apart from the fact that it's not part of the recipe included in the Standard Model. We know dark matter has mass since its gravitational effects are felt in familiar matter, the matter that makes up galaxies and stars. But we don't know what it is.
Whatever happens, new science will be learned.
Physicists had hoped that the powerful Large Hadron Collider in Switzerland would shed light on the nature of dark matter, but nothing has come up there or in many direct searches, where detectors were mounted to collect dark matter that presumably would rain down from the skies and hit particles of ordinary matter.
Could muons fill in the gaps?
Enter the muons. The hope that these particles can help solve the shortcomings of the Standard Model has two parts to it. The first is that every particle, like a muon, that has an electric charge can be pictured simplistically as a spinning sphere. Spinning spheres and disks of charge create a magnetic field perpendicular to the direction of the spin. Picture the muon as a tiny spinning top. If it's rotating counterclockwise, its magnetic field would point vertically up. (Grab a glass of water with your right hand and turn it counterclockwise. Your thumb will be pointing up, the direction of the magnetic field.) The spinning muons will be placed into a doughnut-shaped tunnel and forced to go around and around. The tunnel will have its own magnetic field that will interact with the tiny magnetic field of the muons. As the muons circle the doughnut, they will wobble about, just like spinning-tops wobble on the ground due to their interaction with Earth's gravity. The amount of wobbling depends on the magnetic properties of the muon which, in turn, depend on what's going on with the muon in space.
Credit: Fabrice Coffrini / Getty Images
This is where the second idea comes in, the quantum vacuum. In physics, there is no empty space. The so-called vacuum is actually a bubbling soup of particles that appear and disappear in fractions of a second. Everything fluctuates, as encapsulated in Heisenberg's Uncertainty Principle. Energy fluctuates too, what we call zero-point energy. Since energy and mass are interconvertible (E=mc2, remember?), these tiny fluctuations of energy can be momentarily converted into particles that pop out and back into the busy nothingness of the quantum vacuum. Every particle of matter is cloaked with these particles emerging from vacuum fluctuations. Thus, a muon is not only a muon, but a muon dressed with these extra fleeting bits of stuff. That being the case, these extra particles affect a muon's magnetic field, and thus, its wobbling properties.
About 20 years ago, physicists at the Brookhaven National Laboratory detected anomalies in the muon's magnetic properties, larger than what theory predicted. This would mean that the quantum vacuum produces particles not accounted for by the Standard Model: new physics! Fast forward to 2017, and the experiment, at four times higher sensitivity, was repeated at the Fermi National Laboratory, where yours truly was a postdoctoral fellow a while back. The first results of the Muon g-2 experiment were unveiled on 7-April-2021 and not only confirmed the existence of a magnetic moment anomaly but greatly amplified it.
To most people, the official results, published recently, don't seem so exciting: a "tension between theory and experiment of 4.2 standard deviations." The gold standard for a new discovery in particle physics is a 5-sigma variation, or one part in 3.5 million. (That is, running the experiment 3.5 million times and only observing the anomaly once.) However, that's enough for plenty of excitement in the particle physics community, given the remarkable precision of the experimental measurements.
A time for excitement?
Now, results must be reanalyzed very carefully to make sure that (1) there are no hidden experimental errors; and (2) the theoretical calculations are not off. There will be a frenzy of calculations and papers in the coming months, all trying to make sense of the results, both on the experimental and theoretical fronts. And this is exactly how it should be. Science is a community-based effort, and the work of many compete with and complete each other.
Whatever happens, new science will be learned, even if less exciting than new particles. Or maybe, new particles have been there all along, blipping in and out of existence from the quantum vacuum, waiting to be pulled out of this busy nothingness by our tenacious efforts to find out what the world is made of.
Credit
: William Thomas Cain via Getty Images
Personal Growth
Benjamin Franklin wrote essays on a whole range of subjects, but one of his finest was on how to be a nice, likable person.
Franklin lists a whole series of common errors people make while in the company of others, like over-talking or storytelling.
His simple recipe for being good company is to be genuinely interested in others and to accept them for who they are.
Think of the nicest person you know. The person who would fit into any group configuration, who no one can dislike, or who makes a room warmer and happier just by being there.
What makes them this way? Why are they so amiable, likeable, or good-natured? What is it, you think, that makes a person good company?
There are really only two things that make someone likable.
This is the kind of advice that comes from one of history's most famously good-natured thinkers: Benjamin Franklin. His essay "On Conversation" is full of practical, surprisingly modern tips about how to be a nice person.
Franklin begins by arguing that there are really only two things that make someone likable. First, they have to be genuinely interested in what others say. Second, they have to be willing "to overlook or excuse Foibles." In other words, being good company means listening to people and ignoring their faults. Being witty, well-read, intelligent, or incredibly handsome can all make a good impression, but they're nothing without these two simple rules.
The sort of person nobody likes
From here, Franklin goes on to give a list of the common errors people tend to make while in company. These are the things people do that makes us dislike them. We might even find, with a sinking feeling in our stomach, that we do some of these ourselves.
1) Talking too much and becoming a "chaos of noise and nonsense." These people invariably talk about themselves, but even if "they speak beautifully," it's still ultimately more a soliloquy than a real conversation. Franklin mentions how funny it can be to see these kinds of people come together. They "neither hear nor care what the other says; but both talk on at any rate, and never fail to part highly disgusted with each other."
2) Asking too many questions. Interrogators are those people who have an "impertinent Inquisitiveness… of ten thousand questions," and it can feel like you're caught between a psychoanalyst and a lawyer. In itself, this might not be a bad thing, but Franklin notes it's usually just from a sense of nosiness and gossip. The questions are only designed to "discover secrets…and expose the mistakes of others."
3) Storytelling. You know those people who always have a scripted story they tell at every single gathering? Utterly painful. They'll either be entirely oblivious to how little others care for their story, or they'll be aware and carry on regardless. Franklin notes, "Old Folks are most subject to this Error," which we might think is perhaps harsh, or comically honest, depending on our age.
4) Debating. Some people are always itching for a fight or debate. The "Wrangling and Disputing" types inevitably make everyone else feel like they need to watch what they say. If you give even the lightest or most modest opinion on something, "you throw them into Rage and Passion." For them, the conversation is a boxing fight, and words are punches to be thrown.
5) Misjudging. Ribbing or mocking someone should be a careful business. We must never mock "Misfortunes, Defects, or Deformities of any kind", and should always be 100% sure we won't upset anyone. If there's any doubt about how a "joke" will be taken, don't say it. Offense is easily taken and hard to forget.
Not following Benjamin Franklin's advice.Credit: Ronald Martinez via Getty Images
On practical philosophy
Franklin's essay is a trove of great advice, and this article only touches on the major themes. It really is worth your time to read it in its entirety. As you do, it's hard not to smile along or to think, "Yes! I've been in that situation." Though the world has changed dramatically in the 300 years since Franklin's essay, much is exactly the same. Basic etiquette doesn't change.
If there's only one thing to take away from Franklin's essay, it comes at the end, where he revises his simple recipe for being nice:
"Be ever ready to hear what others say… and do not censure others, nor expose their Failings, but kindly excuse or hide them"
So, all it takes to be good company is to listen and accept someone for who they are.
Philosophy doesn't always have to be about huge questions of truth, beauty, morality, art, or meaning. Sometimes it can teach us simply how to not be a jerk.
Jonny Thomson teaches philosophy in Oxford. He runs a popular Instagram account called Mini Philosophy (@philosophyminis). His first book is Mini Philosophy: A Small Book of Big Ideas.
Surprising Science
A recent study analyzed the skulls of early Homo species to learn more about the evolution of primate brains.
Scroll down to load more…