THE CULT OF RU - Where Christianity and the West ends...
01 May, 2014
A LOT of people ask me about RUXUE –Confucianism:
---
"Is it an organized religion?"
"Does it exist in Europe/the US?"
"Are there Western Confucianists?"
"How do I become a disciple?" [and so on…]
I have written about Chinese Terminologies, because the original terms matter A LOT; and now it is time, perhaps, to see the wise words of America's most renowned Confucian scholar, Roger T. Ames, in print here on that very subject. The following is a transcript from my own notes from his talk at Peking University, the mother lode of Chinese higher education:
RELATED American Confucianism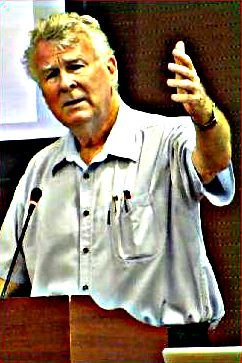 a)    On Ruxue and Ru literati
We are getting rid of the term "Confucianism". The correct term is "ru" which is a class of scholars, hence: ruxue/rujia: "It did not start with Confucius and it didn't end with him."
They say 60 generations before Confucius you have 'ru'; 80 generations after Confucius you have 'ru'. Scholars like Tang Yijie and Tu Weiming, they are in charge of 'ru' today, and they are taking this culture and passing it down to the next generation – you!
If you go to the study of a 'ru', it is not like that of a priest in Christianity. You will see on his shelf all kinds of books -the classics, but also other intellectual works: "The 'ru' is a literatus."
b)   On Culture and Being Human 
Culture is what makes us human beings. In the Chinese tradition of 'ru' what most distinguishes human beings from animals is 'li' (ritual). "Culture is thus the ornamentation of one's social existence." In order to understand the ru literati, "we have to think in terms of relationality: The world is a network of relationships –guanxi!"
RELATED Was Confucius a "Genius"?
c)    Losing a friend or family member is like a surgery 
One [Western] way to think about individuals is that if you lose somebody you are still a sovereign intact individual; however in the Confucian tradition it is as if someone cuts out a piece of you, it's surgical. Maybe the most important concept in the Chinese tradition is 'ren' (humanity), which derives from the character for 'ren' (person) and 'er' (two).
d)   A New Anthropology 
When Fei Xiatong, a pioneer in the field of anthropology, first studied at Tsinghua University in China and then at the London School of Economics, upon his return to China he had concluded that "China was such a different society from the European one that European theories did not seem to apply," so that a new set of theories in anthropology was needed for China and East-Asia.
e)    Use of Western categories for everything Chinese
"We always use Western terminologies to organize the Chinese; we ask was Mozi a utilitarian; not if John Stuart Mill was a Mozi."
f)     Xiao isn't translatable as filial piety 
Filial piety is not Xiao; the Chinese concept has little to do with piety in a Christian sense of the word; yet we still use biblical vocabulary for the Confucian tradition.
g)   The Language of Knowing 
There is not just one language of knowledge; there are many. In the Western tradition the language of knowing is often 'to grab, to get, to grasp' as in grasping an idea: "The Chinese language of knowing is that of 'lijie, liaojie, zhidao' which has to do with unraveling." For Aristotle, to know something means to be able to name it. If you can name it, it means you know it. But for Confucius, he has to know you by different names, to map you, to see all your relationships: "In Confucianism, the language of knowing is to know all different kind of relationships."
RELATED The Coming Of Post-Translational Society
h)   The Wenren 
The wenren is a literati, he is gentle, refined, and civil. 'Wen' is different from Western 'culture' which has a feeling of 'growing' or 'husbandry' to it; while 'wen' has to do with ornamentation, art, calligraphy, and so on:
"Just as having an educated ear can help you to differentiate and distinguish all kinds of music, and just as having an educated palate can make you enjoy different tastes; so is being educated making us elegant in our experience of the world."
i)     Castration a form of 'xiao' (filial piety)?
 Si Maqian's punishment is to show 'xiao' [toward the life work of his father, Si Matan] in a very dramatic way.
j)     What we need is a new cultural order. 
"I am not has the answers to the world's problems; but it has very important contribution to make. It can change our values, interests, practices. We have to talk about relationships instead about individuals. And we have to stop [silly] finite games in which individuals either win or lose."
k)    Different people need different language 
"I can't use language the same way with two very different people. Confucius would give each person a different answer, because they are different people."
RELATED Vocabulary Wars – How Nations Compete For Their Terminologies
l)     Confucian education and writing you own life
Education in Confucius' ideal is not about getting a degree. It is about becoming a human being. It is not about writing a book, it is about writing your own life.
m)  Individuality in Confucianism
The process of 'li' (ritual) is saying that ruxue always the becoming of a person. Only you can be that person, that son of that man, that daughter of that mother, etc. It's about making the tradition your own, living it. The goal of such a life is all about contribution [to that tradition] -it is not just about growing old.
Note: This is a version from a chapter in the forthcoming 'Knowledge is a Polyglot – The Rise of Chinese Terminologies in the 21st Century' by Thorsten Pattberg (Hanban/Foreign Language Press, 12/2014)
Image credit: Zhu Difeng/Shutterstock.com
You can follow me on Twitter, my Website, or my other Blog. See you next time around!
Understanding thinking talents in yourself and others can build strong teams and help avoid burnout.
Big Think Edge
Learn to collaborate within a team and identify "thinking talent" surpluses – and shortages.

Angie McArthur teaches intelligent collaboration for Big Think Edge.

Subscribe to Big Think Edge before we launch on March 30 to get 20% off monthly and annual memberships.
Rediscovering the principles of self-actualisation might be just the tonic that the modern world is crying out for.
Personal Growth
Abraham Maslow was the 20th-century American psychologist best-known for explaining motivation through his hierarchy of needs, which he represented in a pyramid. At the base, our physiological needs include food, water, warmth and rest.
"I was so moved when I saw the cells stir," said 90-year-old study co-author Akira Iritani. "I'd been hoping for this for 20 years."
Yamagata et al.
Surprising Science
The team managed to stimulate nucleus-like structures to perform some biological processes, but not cell division.
Unless better technology and DNA samples emerge in the future, it's unlikely that scientists will be able to clone a woolly mammoth.
Still, studying the DNA of woolly mammoths provides valuable insights into the genetic adaptations that allowed them to survive in unique environments.
Does believing in true love make people act like jerks?
Thought Catalog via Unsplash
Sex & Relationships
Ghosting, or cutting off all contact suddenly with a romantic partner, is not nice.
Growth-oriented people (who think relationships are made, not born) do not appreciate it.
Destiny-oriented people (who believe in soulmates) are more likely to be okay with ghosting.
Big think's weekly newsletter.
Get smarter faster from the comfort of your inbox.
See our newsletter privacy policy
here
Most Popular
Most Recent
Big think's weekly newsletter.
Get smarter faster from the comfort of your inbox.
See our newsletter privacy policy
here
© Copyright 2007-2018 & BIG THINK, BIG THINK EDGE,
SMARTER FASTER trademarks owned by The Big Think, Inc. All rights reserved.