There Is No Such Thing As Soy Milk
Got Milk? If you are holding a carton of Soymilk you don't. Right now there is a battle over what can be defined as milk, and what can't be. With milk sales going down and plant-based beverage sales going up, it could be an all-out war.
30 December, 2016
The dairy section of your grocery story carries an array of "milk" options: whole milk, reduced-fat milk, low-fat milk, fat-free milk, lactose-free milk, almond milk, soy milk, coconut milk, and more. If you are looking for a liquid to pour on top of your cereal, you have plenty of options.
---
But are they all milk?
No. There is no such thing as soy milk. The same goes for almond, coconut, hemp, rice, cashew, hazelnut, and oat. Milk comes from mammals and there are no lactating almonds. While plant-based beverages have sought to broaden milk's definition since the Chinese company Vitasoy entered the US market in 1979, the Food and Drug Administration still has a very specific, cow-centric, definition:
"Milk is the lacteal secretion, practically free from colostrum, obtained by the complete milking of one or more healthy cows."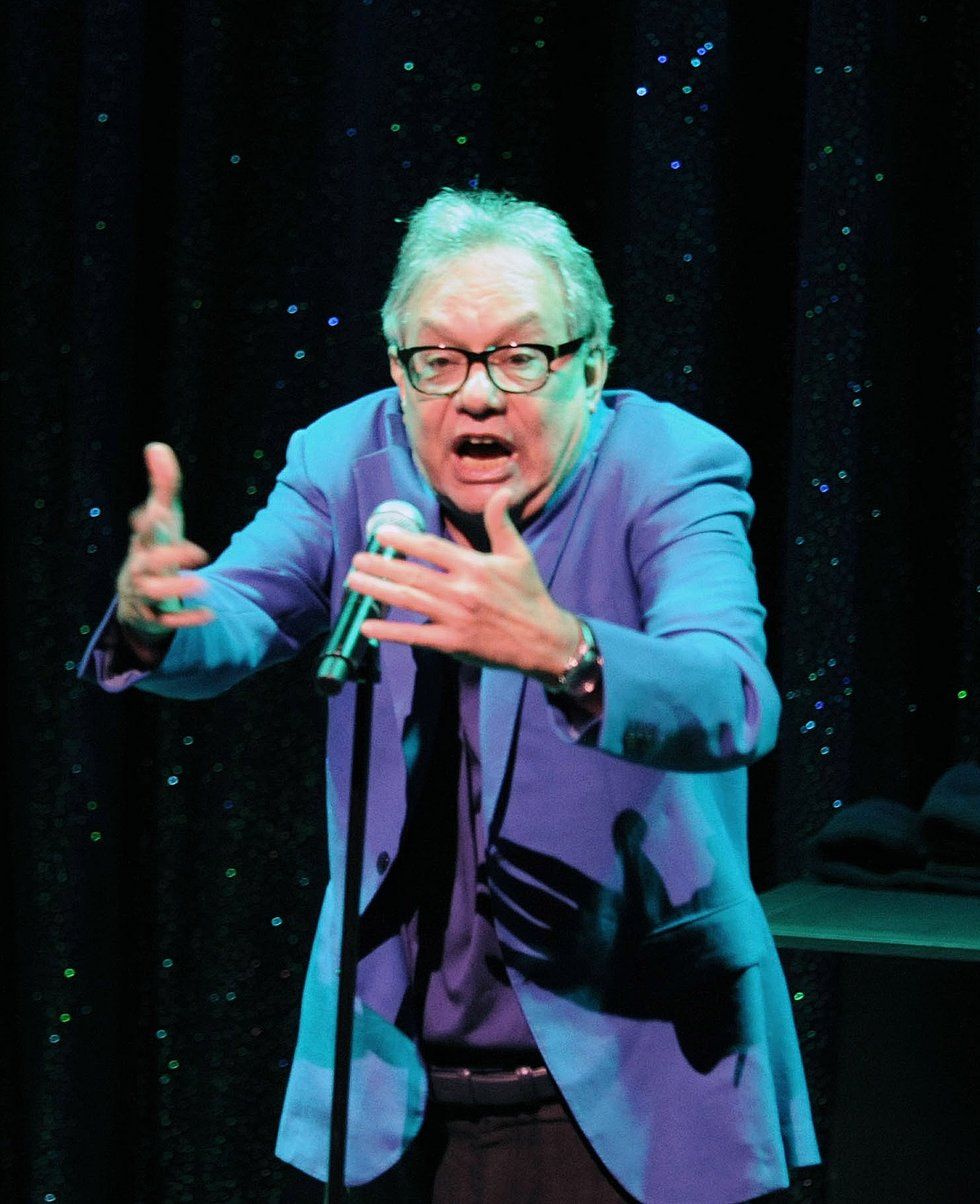 Comedian Lewis Black has been making this argument for years, starting with his bit from 2004's Black on Broadway:
I was in Los Angeles and I ordered some coffee, and they said, "Would you like whole milk, skim milk, or soy milk?" And my fist stopped right at his face. There's no such thing as soy milk. It's soy juice. But they couldn't sell soy juice, so they called it soy milk. Because any time you say soy juice you actually start to gag.
Consumers are certainly not gagging on the current crop of plant-based milk alternatives. According to Euromonitor, the worldwide sales of plant-based beverages more than doubled between the 2009 and 2015. Milk sales, on the other hand, have been going down (9% decrease in 2015) and are projected to continue decreasing into the foreseeable future.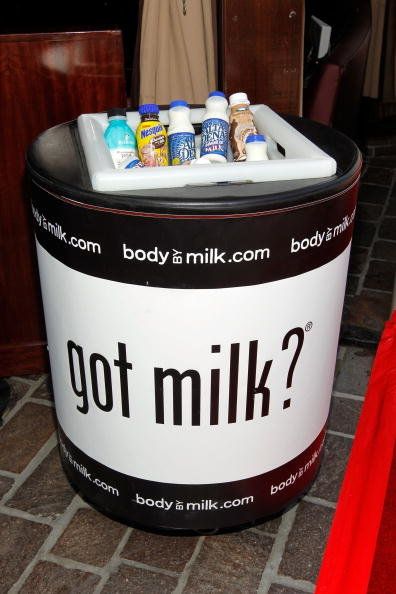 The somewhat dire outlook for the dairy industry recently prompted 32 members of Congress to write to the FDA, arguing that plant-based beverage manufacturers are misleading consumers with the milk label. In the letter, the group concludes that:
While consumers are entitled to choose imitation products, it is misleading and illegal for manufacturers of these products to profit from the "milk" name. These products should be allowed on the market only when accurately labeled. We urge FDA to enforce this matter by requiring plant-based products to adopt a more appropriate name that does not include the word "milk". 
 So what should consumers call plant-based beverages? As Lewis Black so eloquently put it, Soy Juice would not sell very well. "Milk" works in the sense that it gives the beverage greater context. For example, calling a beverage Coconut Milk clearly indicates that it serves as a substitute for traditional dairy milk. Unfortunately, it also serves to confuse the consumer into thinking the beverage is a type of milk. It's not.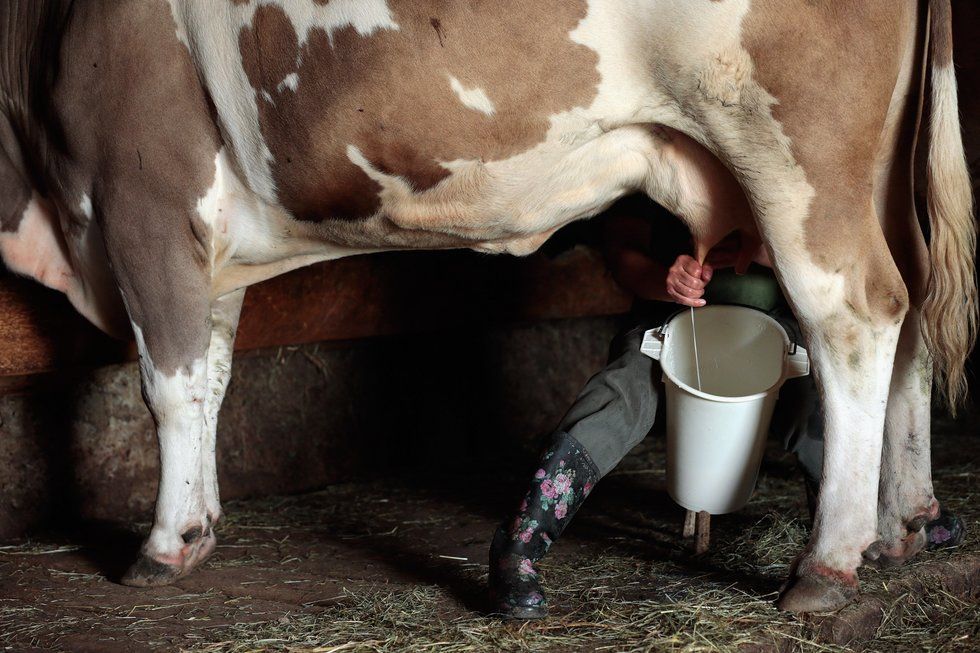 Faux milk.
Consider how we treat meat-alteratives, which go by names such as faux meat, imitation meat, or mock meat. Restaurants like Chipotle, which has a faux meat option, lists their meats and their meat-alternative under the catch-all "Protein."
There is no such thing as Soy Meat, and there is no such thing as Soy Milk. There are, however, plenty of Faux Milk options at the grocery store. 
What can 3D printing do for medicine? The "sky is the limit," says Northwell Health researcher Dr. Todd Goldstein.
Northwell Health
Sponsored by Northwell Health
Medical professionals are currently using 3D printers to create prosthetics and patient-specific organ models that doctors can use to prepare for surgery.
Eventually, scientists hope to print patient-specific organs that can be transplanted safely into the human body.
Northwell Health, New York State's largest health care provider, is pioneering 3D printing in medicine in three key ways.
Elon Musk took issue with recent ideas for space exploration from Jeff Bezos.
Getty Images
Technology & Innovation
Elon Musk and Jeff Bezos have sparred over space exploration previously.
Musk wants to focus on Mars while Bezos has the moon and space colonies as goals.
In a recent tweet, Musk called out Bezos's plans for space colonies as unrealistic.
If you don't want to know anything about your death, consider this your spoiler warning.
Culture & Religion
For centuries cultures have personified death to give this terrifying mystery a familiar face.
Modern science has demystified death by divulging its biological processes, yet many questions remain.
Studying death is not meant to be a morbid reminder of a cruel fate, but a way to improve the lives of the living.
Big Think Edge
Push Past Negative Self-Talk: Give Yourself the Proper Fuel to Attack the World, with David Goggins, Former NAVY SealIf you've ever spent 5 minutes trying to meditate, you know something most people don't realize: that our minds are filled, much of the time, with negative nonsense. Messaging from TV, from the news, from advertising, and from difficult daily interactions pulls us mentally in every direction, insisting that we focus on or worry about this or that. To start from a place of strength and stability, you need to quiet your mind and gain control. For former NAVY Seal David Goggins, this begins with recognizing all the negative self-messaging and committing to quieting the mind. It continues with replacing the negative thoughts with positive ones.
Big think's weekly newsletter.
Get smarter faster from the comfort of your inbox.
See our newsletter privacy policy
here
Most Popular
Most Recent
Big think's weekly newsletter.
Get smarter faster from the comfort of your inbox.
See our newsletter privacy policy
here
© Copyright 2007-2019 & BIG THINK, BIG THINK EDGE,
SMARTER FASTER trademarks owned by The Big Think, Inc. All rights reserved.