Is Social Media Leading to Tired Students?
Many teens are showing up to school sleep-deprived from late night social media use, and it may be hurting their academic performance. Researchers find that "over a third of young people appear to be waking up during the night to send or check messages via social media."
David Ryan Polgar
David is an ambidextrous thinker who likes big ideas. As a "Tech Ethicist," he explores our evolving relationship with social media and tech from an ethical, legal, and emotional perspective. Utilizing his background as an attorney, educator, and pop culture aficionado, David offers a fresh perspective on potential trends and ways to humanize our digital lives. He is currently a speaker (3-time TEDx), branding and communications consultant, and Trust & Safety for social messaging platform Friendbase. David is researching the impact that "scaling intimacy" has on human relationships, and working on an upcoming book. He is also the co-host for Funny as Tech.
He can be contacted at TechEthicist.com and @TechEthicist.
22 January, 2017
Teens spend more time in front of screens than they do sleeping.
---
According to a 2015 report by Common Sense Media, teens spend upwards of 9 hours a day consuming media on screens. And while the National Sleep Foundation recommends that teenagers get a 9 and 1/2 hours of sleep each night, the average American teenager sleeps around 7 hours each day.
A lack of proper sleep has been connected with reduced cognitive functions and lower academic performance. Teens may be tired because instead of sleeping soundly they are sleeping with their smartphones. Not only are they using their devices right before bed, which has been connected with increased difficulty in falling asleep, but a new study has found that "over a third of young people appear to be waking up during the night to send or check messages via social media."
The practice is often referred to as vamping, as teens may act like a vampire with a heightened amount of activity in the middle of the night. Besides the lower amount of total sleep, waking up in the middle of the night disturbs the cyclical nature of sleep. The rapid-eye-movement stage of sleep, where the bulk of dreams occur, is often thought to be the most productive part of the sleep process.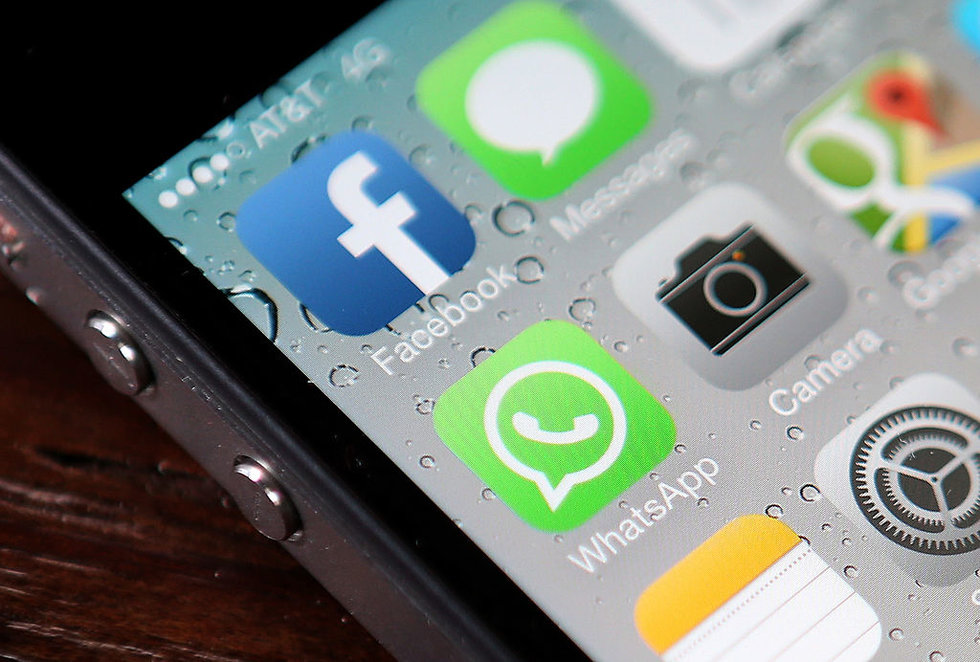 In the recently published Sleepless in school? The social dimensions of young people's bedtime rest and routines, the researchers examined whether the concern over social media use and teen sleep deprivation was overblown or justified. While the researchers determined that the majority of the young people they studied (12-15 years-old) received an adequate night's rest, they found that "a significant proportion does go to school tired, with apparent negative consequences for their well-being."
"For young people going through adolescence, there is a growing body of evidence to indicate that 'inadequate' amounts of sleep and irregular retiring and rising patterns are associated with lower academic performance."
What makes teens tired for school? The researchers concluded that the routine of sleep and the level of social media engagement was a more important factor than the time of going to bed or the total amount of sleep. It was the disruption of the sleep rhythm that seemed to have the most profound effect. 
"We find that increased sleep time is associated with improvements in classroom concentration as well as increased educational attainment," state the researchers from the new study, Sleepwalking Through School: New Evidence on Sleep and Academic Performance. Utilizing data from the National Longitudinal Study of Adolescent Health, the researchers found a U-shape correlation with sleep and academic performance, with the optimal amount being 8.5 hours a night.
Why Do Teens Sleep With Their Smartphones?
The fear of missing out (FOMO) may be causing teens to truly miss out on something crucial to their mental well-being: sleep. And for overscheduled teens, late night social media use may also be about asserting control.
Speaking to the New York Times for a story about vamping, professor Alice Marwick stated that, "Social media is about having agency over your own life and vamping is one way to recapture that." Marwick is an assistant professor at Fordham University, who focuses on the internet and society.
It remains to be seen how we adjust to teens often having poor sleep quality due to pre-sleep and middle of the night social media use. While there is a multitude of factors that impact sleep quality and academic performance, such as caffeine consumption and school's early start time, being awoken at 3 AM with a social media notification is certainly not ideal for academic performance. 
In the future, "It's bedtime" may need to be replaced with "It's time to unplug." 
"I think that a lot of the sleep problems that we have as a society are a consequence of our 24/7 culture that we have. Why does it matter? Well, the brain without sleep...you can't pay attention, the judgement areas of the brain are impaired...the ability to learn is impaired." -Dr Charles A. Czeisler, Baldino Professor of Sleep Medicine and director, Division of Sleep Medicine, Harvard Medical School
===
Want to connect with me? Reach out @TechEthicist and on Facebook. 
===
Dogs' floppy ears may be part of why they and other domesticated animals love humans so much.
Surprising Science
Nearly all domestic animals share several key traits in addition to friendliness to humans, traits such as floppy ears, a spotted coat, a shorter snout, and so on.
Researchers have been puzzled as to why these traits keep showing up in disparate species, even when they aren't being bred for those qualities. This is known as "domestication syndrome."
Now, researchers are pointing to a group of a cells called neural crest cells as the key to understanding domestication syndrome.
Protected animals are feared to be headed for the black market.
(VL.ru)
Politics & Current Affairs
Russian news network discovers 101 black-market whales.
Orcas and belugas are seen crammed into tiny pens.
Marine parks continue to create a high-price demand for illegal captures.
Giving our solar system a "slap in the face."
Surprising Science
A stream of galactic debris is hurtling at us, pulling dark matter along with it
It's traveling so quickly it's been described as a hurricane of dark matter
Scientists are excited to set their particle detectors at the onslffaught
Big think's weekly newsletter.
Get smarter faster from the comfort of your inbox.
See our newsletter privacy policy
here
Most Popular
Most Recent
Big think's weekly newsletter.
Get smarter faster from the comfort of your inbox.
See our newsletter privacy policy
here
© Copyright 2007-2018 & BIG THINK, BIG THINK EDGE,
SMARTER FASTER trademarks owned by The Big Think, Inc. All rights reserved.