Air pollution reduces intelligence in humans
The impact is significant.
28 August, 2018
A Chinese woman wears a mask to protect against pollution as they wait to cross the street in heavy smog on December 8, 2015 in Beijing, China. (Photo by Kevin Frayer/Getty Images)
New research strongly indicates that air pollution is making us dumber. The research was conducted on 20,000 people in China, but the findings are relevant to the entire world, since 95% of the global population breathes unsafe air.
---
Both language and arithmetic skills are affected, and high pollution levels led to pretty big drops in test scores for the individuals tested. How big? The average impact on those tested is equivalent to losing one year of education.
It gets worse, though.
"Polluted air can cause everyone to reduce their level of education by one year, which is huge," said Xi Chen at Yale School of Public Health in the U.S., a member of the research team. "But we know the effect is worse for the elderly, especially those over 64, and for men, and for those with low education. If we calculate [the loss] for those, it may be a few years of education."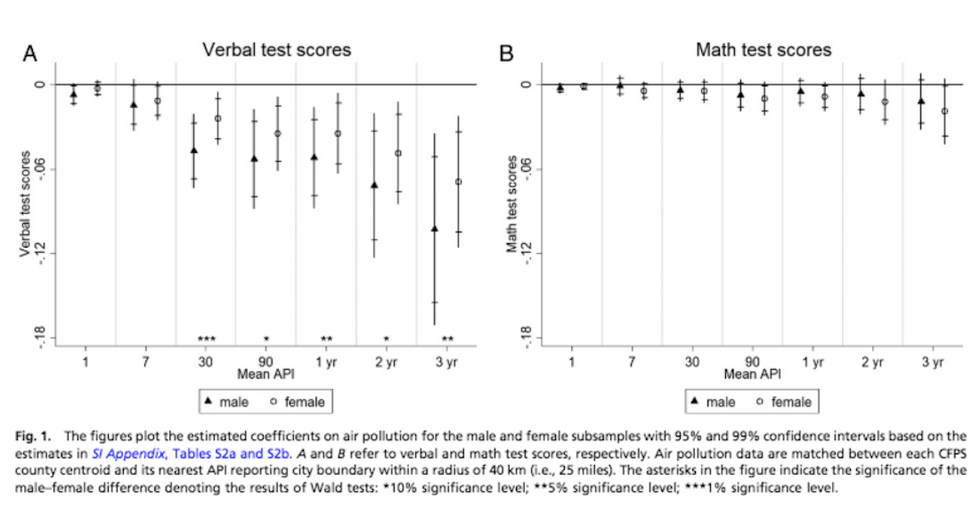 "The damage on the aging brain by air pollution likely imposes substantial health and economic costs, considering that cognitive functioning is critical for the elderly for both running daily errands and making high-stake decisions," the study authors concluded.
Previous research has shown that 7 million premature deaths are caused by pollution, but the results found here about intelligence are new. In addition, the study found that the longer people are exposed to dirty air, the larger the damage. Language is the most dramatically affected, and men more than women.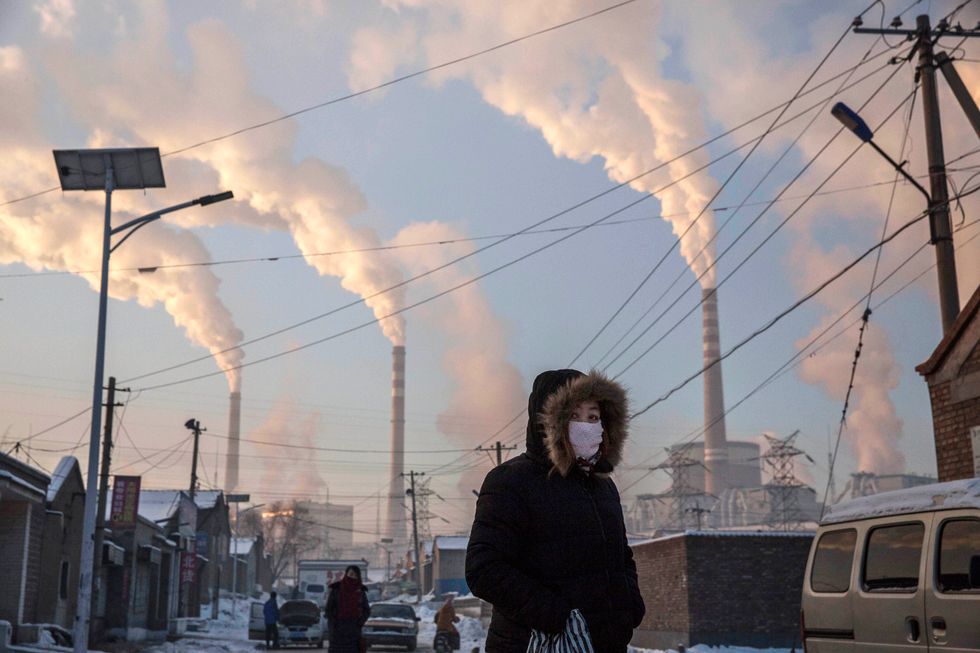 So what, exactly, are the mechanisms in play? Derrick Ho, from the Hong Kong Polytechnic University, said, "It is because high air pollution can potentially be associated with oxidative stress, neuroinflammation, and neurodegeneration of humans."
To accommodate for genetic differences and other possible reasons, the same people were studied over a period of years.
Young people could even end up less anxiety-ridden, thanks to newfound confidence
Photos: Courtesy of Let Grow
Sponsored by Charles Koch Foundation
The coronavirus pandemic may have a silver lining: It shows how insanely resourceful kids really are.
Let Grow, a non-profit promoting independence as a critical part of childhood, ran an "Independence Challenge" essay contest for kids. Here are a few of the amazing essays that came in.
Download Let Grow's free Independence Kit with ideas for kids.
Philosophers like to present their works as if everything before it was wrong. Sometimes, they even say they have ended the need for more philosophy. So, what happens when somebody realizes they were mistaken?
We must rethink the "chemical imbalance" theory of mental health.
Photo Illustration by Joe Raedle/Getty Images
Surprising Science
A new review found that withdrawal symptoms from antidepressants and antipsychotics can last for over a year.
Side effects from SSRIs, SNRIs, and antipsychotics last longer than benzodiazepines like Valium or Prozac.
The global antidepressant market is expected to reach $28.6 billion this year.
Or is doubt a self-fulfilling prophecy?
Future of Learning
The future of learning will be different, and now is the time to lay the groundwork.
Scroll down to load more…