The Sahara Desert might become a place where solar and wind power can change the world
A new study asks the question: can a massive solar and wind farm be implemented in the Sahara? According to at least one of the authors, it's possible to create these solar and wind farms with technology available right now.
10 September, 2018
The Sahara desert is the largest region of its kind in the world, second only to Antarctica and the Arctic, and it's the biggest "hot desert" of any on our planet. Next to that, on its southern border, is the Sahel, a "transition" region that is not nearly as dry or barren.
---
Together, these regions are spread throughout 10 countries, including North Africa, Egypt, and Sudan, which means that the total area is roughly the size of China or the United States. Despite its size, the central Sahara itself receives about an inch of water per year in precipitation. Think about that.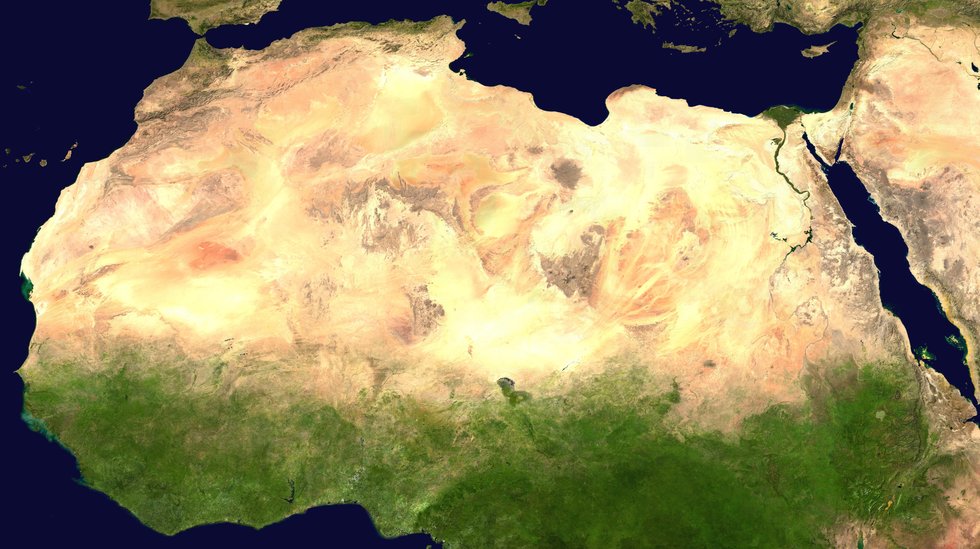 It hasn't always been this way; every 41,000 years or so, because of the tilt of the Earth's axis (and therefore, the North African monsoon season), it becomes a lush savannah, teeming with life and water.
A team of scientists has concluded that deploying solar and wind farms across the region will produce significantly more rain (and therefore, more natural vegetation) in the areas that they would exist. Because of what the study referred to as the "albedo—precipitation—vegetation feedback" (albedo is basically the reflection of light and electromagnetic radiation), the models that scientists used showed that deploying solar and wind farms in the Sahara would increase precipitation by 1.12 mm per day (.0441 inches). Translation? Sixteen inches per year of increased rain. That's 16 times what normally occurs in the most arid parts of the Sahara, and double that of the Sahel.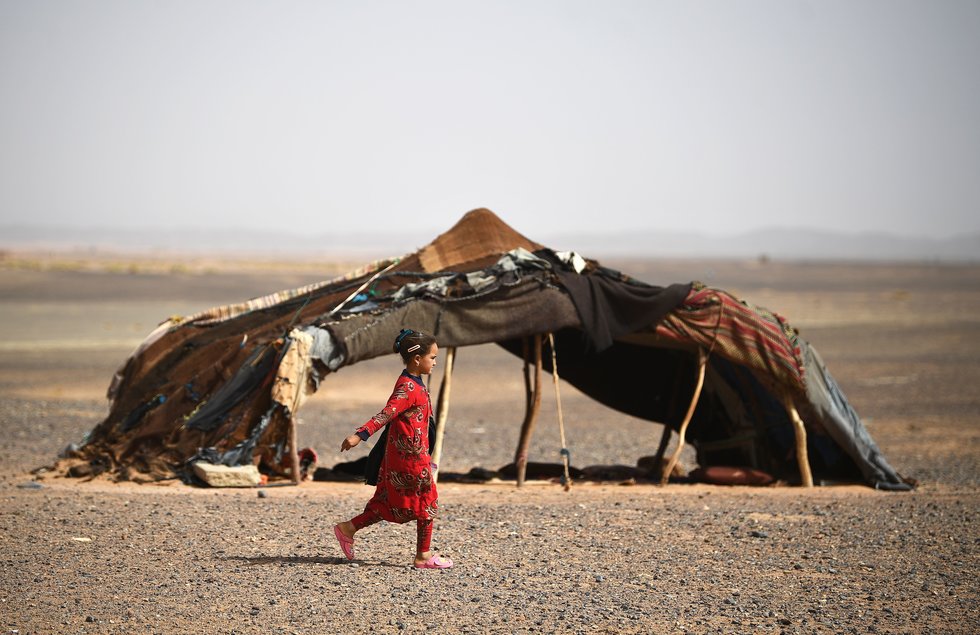 As with most scientific proposals, it's not practical to implement just yet; the models used require 9 million square kilometers, which presents challenges for the political, social, and economic systems of all 10 countries in the region. Also, wind farms would initially—before natural vegetation grew and began to cool things and change the cycles—raise temperatures by 2 degrees Celsius. Solar systems would raise temperatures by 1 degree Celsius. However, that's a far cry from what fossil fuels do: they raise temperatures 30 times that of solar voltaic cells.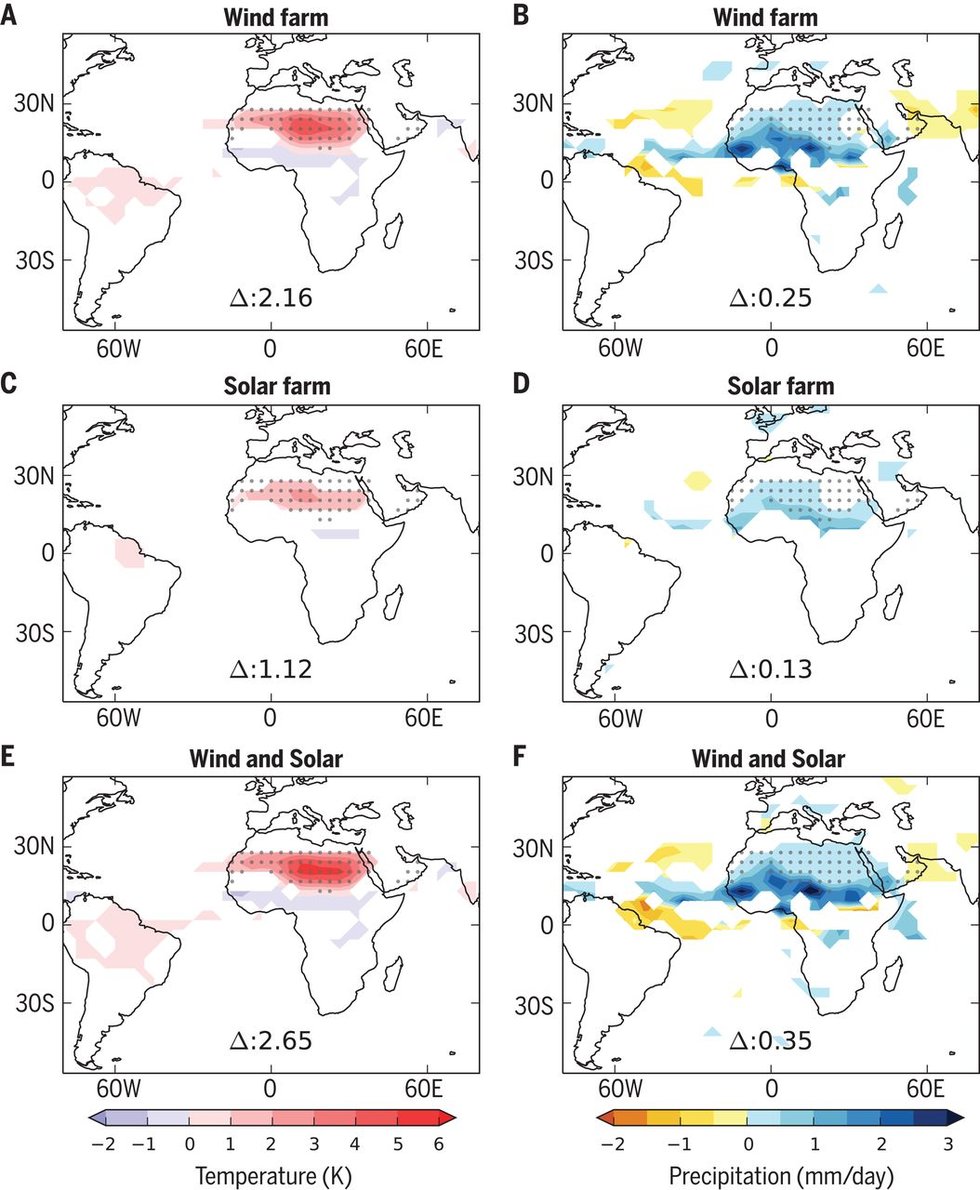 Still, the potential benefit is tantalizing; such a monumental installation of solar and wind farms has the potential to produce, each year, four times the energy that the world consumes.
"Our results obtained from experiments performed with a climate model suggest that, for installations of wind and solar farms with current conversion efficiency in the desert at a scale large enough to power the entire world, the impacts on regional climate would be beneficial rather than detrimental, and the impacts on global mean temperature are still small compared with those induced by CO2 emission from fossil fuels."

International poker champion Liv Boeree teaches decision-making for Big Think Edge.
Big Think Edge
Learn to make decisions with the clarity of a World Series Poker Champion.

Liv Boeree teaches analytical thinking for Big Think Edge.

Subscribe to Big Think Edge before we launch on March 30 to get 20% off monthly and annual memberships.
One way to limit clutter is by being mindful of your spending.
Explore a legendary philosopher's take on how society fails to prepare us for education and progress.
Alan Watts.
Personal Growth
Alan Watts was an instrumental figure in the 1960s counterculture revolution.
He believed that we put too much of a focus on intangible goals for our educational and professional careers.
Watts believed that the whole educational enterprise is a farce compared to how we should be truly living our lives.
This is the first study to explore not only what percentage of people in the general population choose to watch videos of graphic real-life violence, but also why.
Mind & Brain
In the summer of 2014, two videos were released that shocked the world. They showed the beheadings, by ISIS, of two American journalists – first, James Foley and then Steven Sotloff. Though the videos were widely discussed on TV, print and online news, most outlets did not show the full footage. However, it was not difficult to find links to the videos online.
Big think's weekly newsletter.
Get smarter faster from the comfort of your inbox.
See our newsletter privacy policy
here
Most Popular
Most Recent
Big think's weekly newsletter.
Get smarter faster from the comfort of your inbox.
See our newsletter privacy policy
here
© Copyright 2007-2018 & BIG THINK, BIG THINK EDGE,
SMARTER FASTER trademarks owned by The Big Think, Inc. All rights reserved.