New study: Wind power will work on Mars. This is a game-changer.
Wind power on Mars makes it possible for any rover or other craft to collect power at the poles or other areas on the planet that don't get constant sunlight.
28 June, 2018
A small, lightweight wind turbine has been successfully tested in conditions that simulate the surface of Mars. 
---
Dubbed the Aarhus Wind Tunnel Simulator II, it was tested at Aarhus University in Denmark back in 2010, but the study results and details were presented at the Mars Workshop on Amazonian and Present Day Climate in Lakewood, CO last week.
"For now, we can say for the first time and with certainty, that, YES, you can use wind power on Mars!" the researchers, led by Christina Holstein-Rathlou of Boston University's Center for Space Physics, wrote in the study.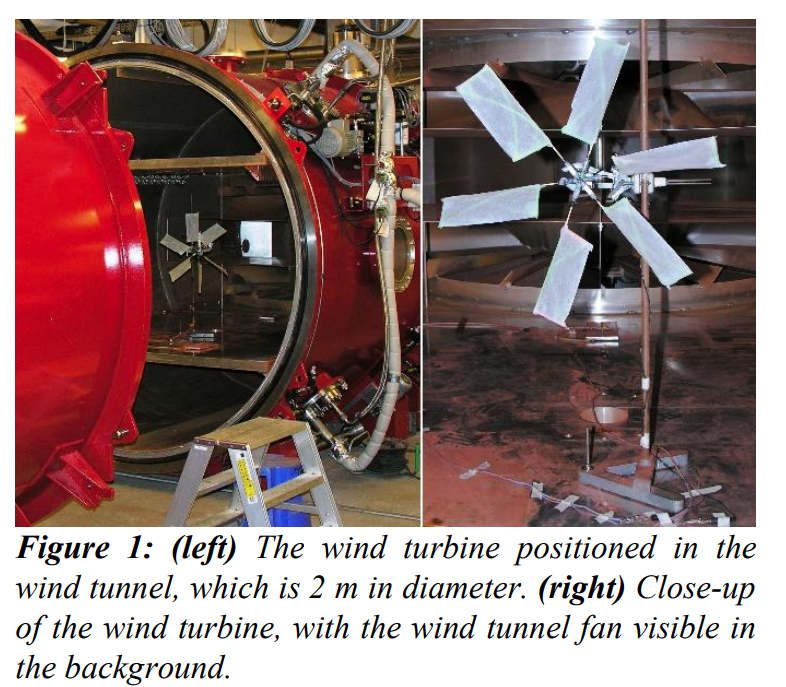 Mars' atmospheric conditions are notoriously dicey; the rover Curiosity just survived a hellish sand and windstorm that eventually kicked up over most of the planet's surface. 
But the conditions tested in the wind tunnel mimic the far northern area of the planet, where winds don't go above 35 km/hr.
"The optimal locations for this type of power production are areas where the sun doesn't always shine, but winds will blow, such as latitudes poleward of the polar circles," the researchers wrote.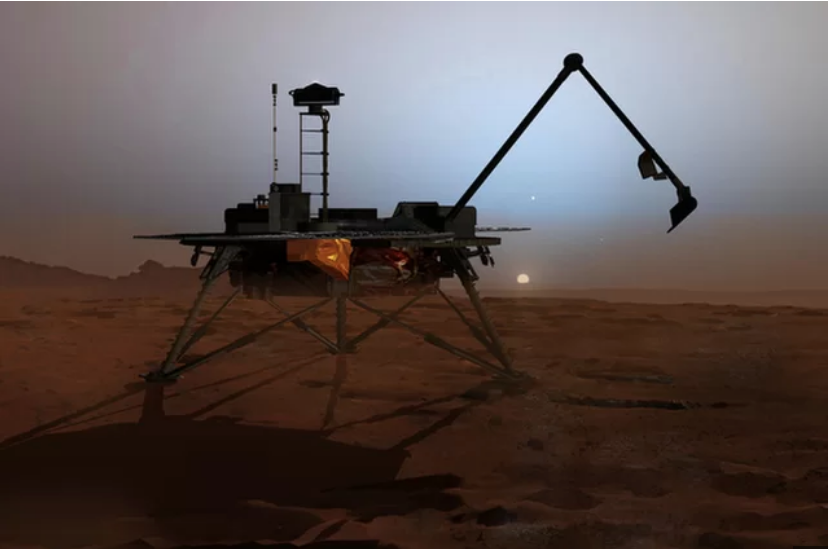 In this artist's illustration, NASA's Phoenix Mars Lander begins to shut down operations as winter sets in. (Credit: NASA/JPL-Caltech/University of Arizona)
The goal is to develop the ability for a small lander to be self-powered without (or perhaps in addition to) solar, so it could be
deployed in areas
that don't catch sunlight during certain parts of the year, such as at both of the poles on the red planet.
The nature of Mars missions so far have meant larger craft won't suffice; since this was tested in 2010, everything has become smaller in size to the point where, using similar but much more compact equipment and technology than the device tested, development of wind power equipment is now quite doable—especially with batteries to store the power.
Lumina Foundation is partnering with Big Think to unearth the next large-scale, rapid innovation in post-high school education. Enter the competition here!
Musican. Actor. Fashion Icon. Internet Visionary?
Technology & Innovation
David Bowie was well known as a rock star, but somehow his other interests and accomplishments remain obscure.
In this 1999 interview, he explains why he knows the internet is more than just a tool and why it was destined to change the world.
He launched his own internet service provider in 1998, BowieNet. It ceased operations in 2006.
Moans, groans, and gripes release stress hormones in the brain.
popular
Could you give up complaining for a whole month? That's the crux of this interesting piece by Jessica Hullinger over at Fast Company. Hullinger explores the reasons why humans are so predisposed to griping and why, despite these predispositions, we should all try to complain less. As for no complaining for a month, that was the goal for people enrolled in the Complaint Restraint project.
Participants sought to go the entirety of February without so much as a moan, groan, or bellyache.
Good science is sometimes trumped by the craving for a "big splash."
Videos
Scientists strive to earn credit from their peers, for grants from federal agencies, and so a lot of the decisions that they make are strategic in nature. They're encouraged to publish exciting new findings that demonstrate some new phenomenon that we have never seen before.
This professional pressure can affect their decision-making — to get acclaim they may actually make science worse. That is, a scientist might commit fraud if he thinks he can get away with it or a scientist might rush a result out of the door even though it hasn't been completely verified in order to beat the competition.
On top of the acclaim of their peers, scientists — with the increasing popularity of science journalism — are starting to be rewarded for doing things that the public is interested in. The good side of this is that the research is more likely to have a public impact, rather than be esoteric. The bad side? To make a "big splash" a scientist may push a study or article that doesn't exemplify good science.
Big think's weekly newsletter.
Get smarter faster from the comfort of your inbox.
See our newsletter privacy policy
here
Most Popular
Most Recent
Big think's weekly newsletter.
Get smarter faster from the comfort of your inbox.
See our newsletter privacy policy
here
© Copyright 2007-2018 & BIG THINK, BIG THINK EDGE,
SMARTER FASTER trademarks owned by The Big Think, Inc. All rights reserved.