Feeling guilt-prone likely means you're trustworthy, new study finds
The anticipation of guilt implies personal responsibility, which researchers found to be a marker of trustworthiness.
25 July, 2018
Photo: Getty Images
Calvin is in crisis mode. He rushes into his house to yell at his mother: a giant dog tackled him and stole Hobbes. In tatters, Calvin grips his mother's legs, grieving over the fact that he's lost his best friend. Hug over, his mother bends over to tell her son that if he didn't drag his tiger around all the time, this could have been avoided. The fourth panel is priceless: "There's no problem so awful that you can't add some guilt to it and make it even worse!"
---
Humans are good at guilt. You likely won't find a Philip Roth novel without a character (or many) experiencing loads of it. Rabbit Angstrom felt endless remorse before shrugging each instance off. Novelists have a field day with guilt because so do humans. Well, some of us relate; an intriguing new study shows that if you're prone to guilt, you're likely a trustworthy person.
Published in the Journal of Personality and Social Psychology, the researchers begin by citing a common dilemma:
Existing trust research has disproportionately focused on what makes people more or less trusting, and has largely ignored the question of what makes people more or less trustworthy.
Through a series of six economic games, volunteers were tested on their behaviors and motives. Those who scored highest in "guilt-proneness" consistently returned more money than those who scored low on that mark.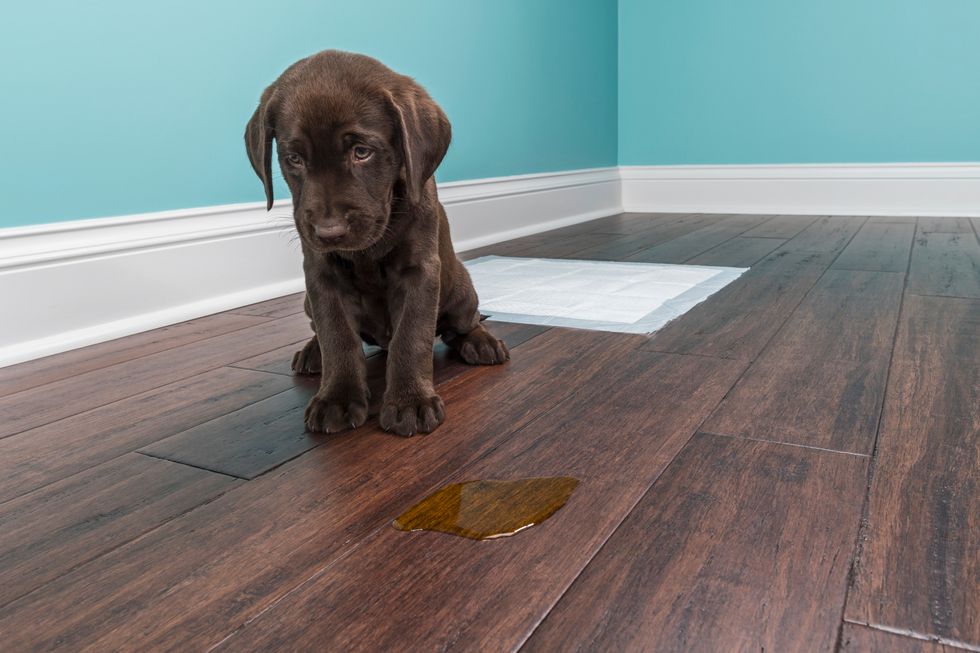 Unlike the sensation of guilt we feel after committing a questionable deed, guilt-proneness is the anticipation of the guilt we feel even before the act takes place. Those who feel guilt-prone turn out to take more interpersonal responsibility for their actions while being less likely to exploit others for personal gain.
Guilt-proneness turned out to be a more reliable predictor of trustworthiness than the other five personality traits that were tested: agreeableness, conscientiousness, extraversion, neuroticism, and openness.
In conclusion, the researchers offer advice on learning who to trust:
Trust and trustworthiness are critical for effective relationships and effective organizations. Individuals and institutions incur high costs when trust is misplaced, but people can mitigate these costs by engaging in relationships with individuals who are trustworthy. Our findings extend the substantial literature on trust by deepening our understanding of trustworthiness: When deciding in whom to place trust, trust the guilt-prone.
Chicago Booth Assistant Professor Emma Levine, one of the researchers behind the study, suggests empowering employees with feelings of responsibility for their behavior as a means of building trust in the company. Extrapolating from this, we can imagine the same situation holds true in other situations, such as relationships.
We'll never know much guilt helped Calvin heal following the abduction of Hobbes. The tiger magically returned the following Sunday for another adventure.
--
To create wiser adults, add empathy to the school curriculum.
Sponsored by Charles Koch Foundation
Stories are at the heart of learning, writes Cleary Vaughan-Lee, Executive Director for the Global Oneness Project. They have always challenged us to think beyond ourselves, expanding our experience and revealing deep truths.
Vaughan-Lee explains 6 ways that storytelling can foster empathy and deliver powerful learning experiences.
Global Oneness Project is a free library of stories—containing short documentaries, photo essays, and essays—that each contain a companion lesson plan and learning activities for students so they can expand their experience of the world.
Philosophers like to present their works as if everything before it was wrong. Sometimes, they even say they have ended the need for more philosophy. So, what happens when somebody realizes they were mistaken?
The inequalities impact everything from education to health.
ANGELA WEISS/AFP via Getty Images
Politics & Current Affairs
America is experiencing some of its most widespread civil unrest in years following the death of George Floyd.
Astrophysicist Michelle Thaller talks ISS and why NICER is so important.
Videos
Being outside of Earth's atmosphere while also being able to look down on the planet is both a challenge and a unique benefit for astronauts conducting important and innovative experiments aboard the International Space Station.
NASA astrophysicist Michelle Thaller explains why one such project, known as NICER (Neutron star Interior Composition Explorer), is "one of the most amazing discoveries of the last year."
Researchers used x-ray light data from NICER to map the surface of neutrons (the spinning remnants of dead stars 10-50 times the mass of our sun). Thaller explains how this data can be used to create a clock more accurate than any on Earth, as well as a GPS device that can be used anywhere in the galaxy.
Mind & Brain
Just before I turned 60, I discovered that sharing my story by drawing could be an effective way to both alleviate my symptoms and combat that stigma.
Scroll down to load more…