Feeling guilt-prone likely means you're trustworthy, new study finds
The anticipation of guilt implies personal responsibility, which researchers found to be a marker of trustworthiness.
25 July, 2018
Calvin is in crisis mode. He rushes into his house to yell at his mother: a giant dog tackled him and stole Hobbes. In tatters, Calvin grips his mother's legs, grieving over the fact that he's lost his best friend. Hug over, his mother bends over to tell her son that if he didn't drag his tiger around all the time, this could have been avoided. The fourth panel is priceless: "There's no problem so awful that you can't add some guilt to it and make it even worse!"
---
Humans are good at guilt. You likely won't find a Philip Roth novel without a character (or many) experiencing loads of it. Rabbit Angstrom felt endless remorse before shrugging each instance off. Novelists have a field day with guilt because so do humans. Well, some of us relate; an intriguing new study shows that if you're prone to guilt, you're likely a trustworthy person.
Published in the Journal of Personality and Social Psychology, the researchers begin by citing a common dilemma:
Existing trust research has disproportionately focused on what makes people more or less trusting, and has largely ignored the question of what makes people more or less trustworthy.
Through a series of six economic games, volunteers were tested on their behaviors and motives. Those who scored highest in "guilt-proneness" consistently returned more money than those who scored low on that mark.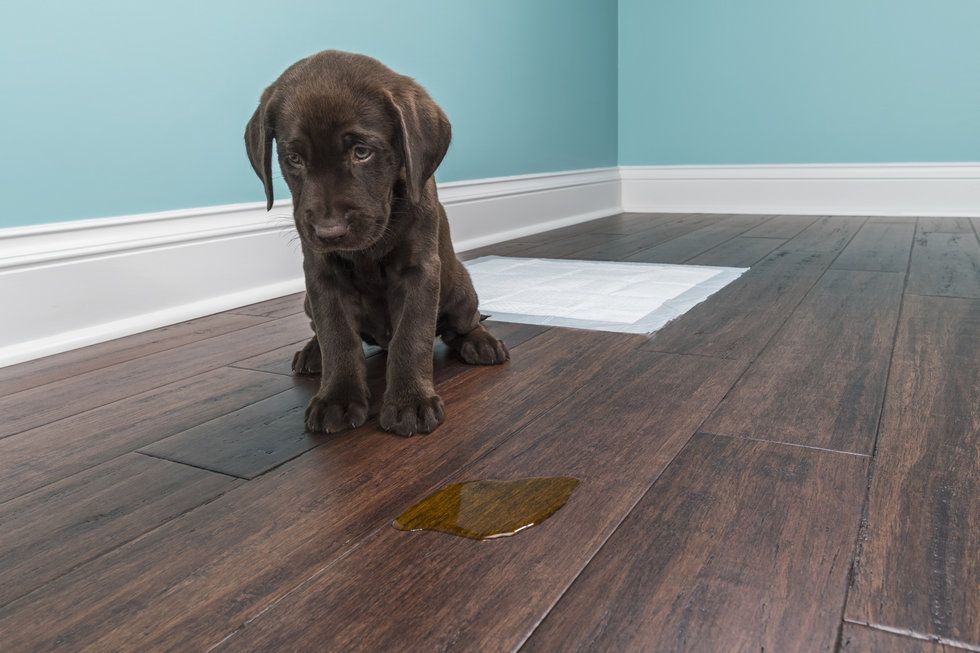 Unlike the sensation of guilt we feel after committing a questionable deed, guilt-proneness is the anticipation of the guilt we feel even before the act takes place. Those who feel guilt-prone turn out to take more interpersonal responsibility for their actions while being less likely to exploit others for personal gain.
Guilt-proneness turned out to be a more reliable predictor of trustworthiness than the other five personality traits that were tested: agreeableness, conscientiousness, extraversion, neuroticism, and openness.
In conclusion, the researchers offer advice on learning who to trust:
Trust and trustworthiness are critical for effective relationships and effective organizations. Individuals and institutions incur high costs when trust is misplaced, but people can mitigate these costs by engaging in relationships with individuals who are trustworthy. Our findings extend the substantial literature on trust by deepening our understanding of trustworthiness: When deciding in whom to place trust, trust the guilt-prone.
Chicago Booth Assistant Professor Emma Levine, one of the researchers behind the study, suggests empowering employees with feelings of responsibility for their behavior as a means of building trust in the company. Extrapolating from this, we can imagine the same situation holds true in other situations, such as relationships.
We'll never know much guilt helped Calvin heal following the abduction of Hobbes. The tiger magically returned the following Sunday for another adventure.
--
What can 3D printing do for medicine? The "sky is the limit," says Northwell Health researcher Dr. Todd Goldstein.
Northwell Health
Sponsored by Northwell Health
Medical professionals are currently using 3D printers to create prosthetics and patient-specific organ models that doctors can use to prepare for surgery.
Eventually, scientists hope to print patient-specific organs that can be transplanted safely into the human body.
Northwell Health, New York State's largest health care provider, is pioneering 3D printing in medicine in three key ways.
New computing theory allows artificial intelligences to store memories.
Credit: Perception and Robotics Group, University of Maryland.
Technology & Innovation
To become autonomous, robots need to perceive the world around them and move at the same time.
Researchers create a theory of hyperdimensional computing to help store robot movement in high-dimensional vectors.
This improvement in perception will allow artificial intelligences to create memories.
If you don't want to know anything about your death, consider this your spoiler warning.
Culture & Religion
For centuries cultures have personified death to give this terrifying mystery a familiar face.
Modern science has demystified death by divulging its biological processes, yet many questions remain.
Studying death is not meant to be a morbid reminder of a cruel fate, but a way to improve the lives of the living.
Riots may ensue as more poor Americans recognize their "miserable" long-term prospects.
Videos
How bad is wealth inequality in the United States? About 1 percent of Americans hold 80 percent of the money.
In the United States, the correlation between the income of parents and the income of their children when they grow up is higher than in any other country in the world.
One of the big underlying reasons for poverty is receiving a crummy education, which in turn leads to crummy jobs. When people recognize their miserable long-term prospects, they are more likely to partake in riots.
Big think's weekly newsletter.
Get smarter faster from the comfort of your inbox.
See our newsletter privacy policy
here
Most Popular
Most Recent
Big think's weekly newsletter.
Get smarter faster from the comfort of your inbox.
See our newsletter privacy policy
here
© Copyright 2007-2019 & BIG THINK, BIG THINK EDGE,
SMARTER FASTER trademarks owned by The Big Think, Inc. All rights reserved.