Irish Dramatist Brian Friel: 1929-2015
Words of wisdom from the late playwright: "It is not the literal past, the 'facts' of history, that shape us, but images of the past embodied in language."
02 October, 2015
Irish Dramatist Brian Friel (1929-2015), a man many considered among the greatest living English-language playwrights, passed away this morning at the age of 86. Friel is best known for his award-winning plays Philadelphia, Here I Come!, Translations, and Dancing at Lughnasa, as well as many of his other 30+ works written during a six-decade career. Friel was often cited as "an Irish Chekhov" who brought to the stage the causes and themes most important to the Irish people. He was a member of the American Academy of Arts and Letters, the British Royal Society of Literature, and the Irish Academy of Letters. 
---
Today's Words of Wisdom are excerpted from Translations, a play set in a 19th century rural Irish village, which focuses primarily on the power of language:
"It is not the literal past, the 'facts' of history, that shape us, but images of the past embodied in language."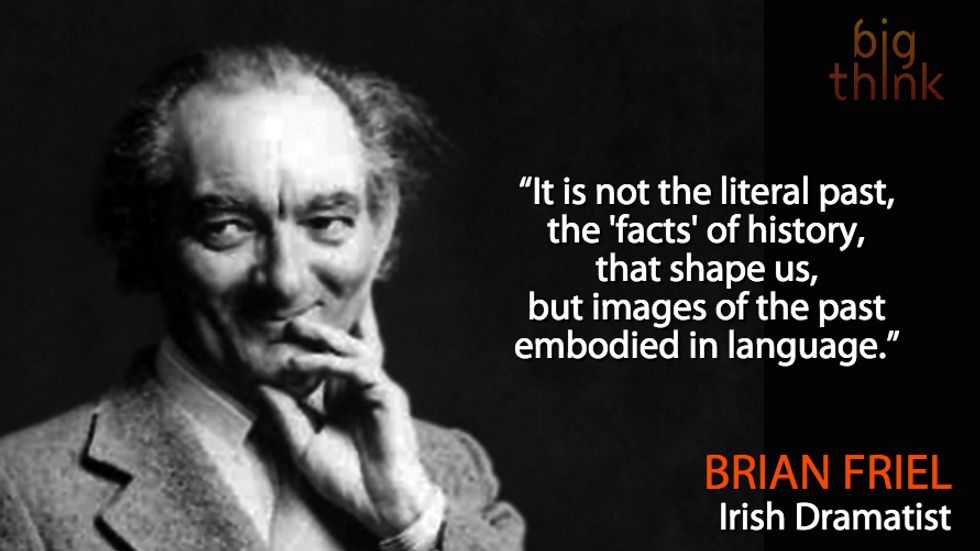 Gear
Babbel is developed by over 100 linguistic experts and its speech recognition technology assesses your pronunciation so it's "fi 'ahsan al'ahwal" every time.
Scroll down to load more…