Facing Adversity? Allow Maya Angelou to Inspire You.
Words of wisdom from Maya Angelou: "I can be changed by what happens to me. But I refuse to be reduced by it."
07 October, 2015
Maya Angelou (1928-2014) was an African-American poet and author most famous for her landmark 1969 book I Know Why the Caged Bird Sings, the first of seven autobiographical accounts of her incredible life.
---
Angelou was and still is revered for her sage wisdom and keen insights into race, class, and self-determination. The quote below reflects her steadfast demeanor: She would not let the external ills over which she had little control affect how she felt about herself. As likely as we are to run into adversity, it's important to maintain composure when it comes around. The surface may change; the stuff on the inside remains the same.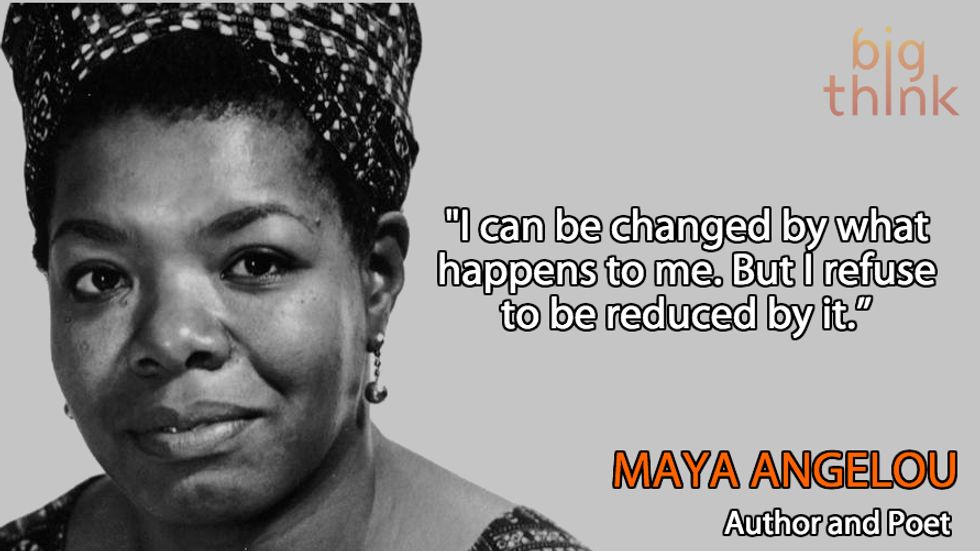 There are no shortcuts.
We are fortunate to have author and talk show host Tavis Smiley among our many Big Think Experts. Smiley recently published a book titled My Journey with Maya, a recollection of his 30-year friendship with the iconic American poet. Below, Smiley discusses some of Angelou's most helpful pieces of advice:
Videos
Popularity is slippery, and shouldn't be confused with quality, says critic A.O. Scott.
Scroll down to load more…