What We Talk About When We Talk About Hell
A lot of us are banking on heaven for ourselves and hell for certain others, but spiritual teacher Rob Bell urges us to think about those concepts as states of consciousness, and rethink the nature of the afterlife.
Rob Bell
Rob Bell is a New York Times bestselling author, speaker, and spiritual teacher. His books include Love Wins, How to Be Here, What We Talk About When We Talk About God, Velvet Elvis, The Zimzum of Love, Sex God, Jesus Wants to Save Christians, and Drops Like Stars. He hosts the weekly podcast The Robcast, which was named by iTunes as one of the best of 2015. He was profiled in The New Yorker and in TIME Magazine as one of 2011's hundred most influential people. He and his wife, Kristen, have three children and live in Los Angeles.
17 August, 2016
Rob Bell: I begin with heaven and hell as states of consciousness and reflections of the kind of world that we're creating right now. So when people say well where is hell they're essentially saying it is a dimension or a human experience that is absent of anything good, peaceful, generous, redemptive. So the idea that has animated a lot of religion for a lot of people that there is some divine being somewhere who if you don't say or do or pray or think the right or believe the right thing is going to send you to hell. Life is difficult enough without believing that the deepest, strongest forces of the universe are against you and are going to torture you forever. One of the things I found most interesting is that Jesus used the word hell but when he used the word hell he was referring to an actual place in the city of Jerusalem in the first century. The word he used was the word Gehenna. And Gehenna means a valley of Hinnom.
And the valley of Hinnom was the south valley on the south wall of the city of Jerusalem and it's where people tossed their trash. So he's pretty much the only person who used it and when he used this word he was referring to a real place where this trash was burning. So essentially he was saying you as a human being, you have this power to make choices about whether you will move towards others in grace and compassion and kindness or you will move towards people in violence and degradation. And when you do that, when you mistreat others, when you are indifferent to their suffering you are essentially creating like a Hinnom on earth. And so you're creating a hell on earth. So I begin with these as very powerful words and pictures of what we as human beings can create right now. And when you talk about that apparently for a lot of religious people being right isn't enough. It's being right and other people being wrong. It's being in and other people being out. It's being part of the chosen and other people not being part of the chosen. For many people going back to why spirituality has been so sort of corrupted for so many people, for many people their fundamental understanding of the spiritual life was figuring out who's got it, who doesn't, who's in, who's out. And I begin with a much more inclusive love for everybody. But then we can right now choose to live particular ways in this world.
It's really interesting like if you like at well the bible which for many people in the Western world was sort of the guiding. The old testament there isn't really any sort of view of the afterlife. The closest you get is a word for pit, a word for abyss which basically means you die and you're not here. So this idea that the whole thing is about when you die is not really the way that lots of people have thought about it. And that the phrase eternal life was a very first century Jewish way of talking about living in harmony with the divine right now. So eternal life wasn't a kind of life that happens when you die. Eternal life was understood to be a certain quality of life that you're experiencing right now where you're in right relationship with the earth, with the environment, with each other, with yourself. That was considered eternal life. So I think we should start here. I think this is where the action is.
What do we talk about when we talk about hell? Fire and brimstone. An eternity of torture and pain. Someone with coffee breath talking too close to your face. Finding out Hoobastank has more than one song. But spiritual teacher Rob Bell wonders what Jesus meant when he used the word hell. Like a living thing, religion has evolved and adapted over millennia. The word for hell that Jesus was initially recorded to have said was 'Gehenna', which is the valley of Hinnom on the south wall of Jerusalem. Yes, hell is a real place; it's where the people of Jerusalem threw and burnt their trash.
---
But this meaning may have been twisted throughout the centuries to command power and instruct public behavior. Rob Bell states that religion's emphasis on punishment is misguided; life is hard enough without the possibility that doing or not doing something may send you to hell, whatever that may be. It corrupts spirituality.
Interestingly, he argues the same for heaven. It may not exist the way many people think it does. "[In] the old testament there isn't really any sort of view of the afterlife," Bell says. "The closest you get is a word for pit, a word for abyss which basically means you die and you're not here." Bell urges the spiritual population to recognize heaven and hell as states of consciousness rather than outcomes of life, and to participate fully in life on earth - one that is inclusive, and kind if only for kindness' sake.
Rob Bell's newest book is How to Be Here: A Guide to Creating a Life Worth Living.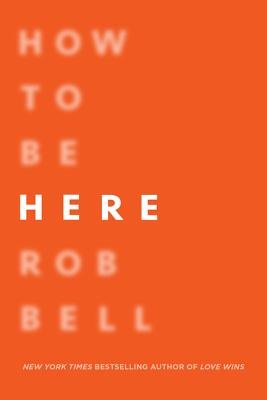 The ability to speak clearly, succinctly, and powerfully is easier than you think
Former U.S. President Barack Obama speaks during a Democratic Congressional Campaign Committee rally at the Anaheim Convention Center on September 8, 2018 in Anaheim, California. (Photo by Barbara Davidson/Getty Images)
Personal Growth
The ability to communicate effectively can make or break a person's assessment of your intelligence, competence, and authenticity.
Antimicrobial resistance is growing worldwide, rendering many "work horse" medicines ineffective. Without intervention, drug-resistant pathogens could lead to millions of deaths by 2050. Thankfully, companies like Pfizer are taking action.
Image courtesy of Pfizer.
Sponsored
Antimicrobial-resistant pathogens are one of the largest threats to global health today.
As we get older, our immune systems age, increasing our risk of life threatening infections. Without reliable antibiotics, life expectancy could decline for the first time in modern history.
If antibiotics become ineffective, common infections could result in hospitalization or even death. Life-saving interventions like cancer treatments and organ transplantation would become more difficult, more often resulting in death. Routine procedures would become hard to perform.
Without intervention, resistant pathogens could result in 10 million annual deaths by 2050.
By taking a multi-faceted approach—inclusive of adherence to good stewardship, surveillance and responsible manufacturing practices, as well as an emphasis on prevention and treatment—companies like Pfizer are fighting to help curb the spread.
Journalism got a big wake up call in 2016. Can we be optimistic about the future of media?
Big think's weekly newsletter.
Get smarter faster from the comfort of your inbox.
See our newsletter privacy policy
here
Most Popular
Most Recent
Big think's weekly newsletter.
Get smarter faster from the comfort of your inbox.
See our newsletter privacy policy
here
© Copyright 2007-2018 & BIG THINK, BIG THINK EDGE,
SMARTER FASTER trademarks owned by The Big Think, Inc. All rights reserved.