AI Will Surpass Human Ability Before the Century Is Over
One day this century, a robot of super-human intelligence will offer you the chance to upgrade your mind, says AGI expert Ben Goertzel. Will you take it?
Ben Goertzel
Ben Goertzel is Chief Scientist of financial prediction firm Aidyia Holdings and robotics firm Hanson Robotics; Chairman of AI software company Novamente LLC, which is a privately held software company; Chairman of the Artificial General Intelligence Society and the OpenCog Foundation; Vice Chairman of futurist nonprofit Humanity+; Scientific Advisor of biopharma firm Genescient Corp.; Advisor to the Singularity University; Research Professor in the Fujian Key Lab for Brain-Like Intelligent Systems at Xiamen University, China; and general Chair of the Artificial General Intelligence conference series, an American author and researcher in the field of artificial intelligence. He was the Director of Research of the Machine Intelligence Research Institute (formerly the Singularity Institute).
His research work encompasses artificial general intelligence, natural language processing, cognitive science, data mining, machine learning, computational finance, bioinformatics, virtual worlds and gaming and other areas. He has published a dozen scientific books, more than 100 technical papers, and numerous journalistic articles.
He actively promotes the OpenCog project that he co-founded, which aims to build an open source artificial general intelligence engine. He is focused on creating benevolent superhuman artificial general intelligence; and applying AI to areas like financial prediction, bioinformatics, robotics and gaming.
03 February, 2017
Ben Goertzel: The mathematician I.J. Good back in the mid-1960s introduced what he called the intelligence explosion, which in essence was the same as the concept that Vernor Vinge later introduced and Ray Kurzweil adopted and called the technological singularity. What I.J. Good said was the first intelligent machine will be the last invention that humanity needs to make. Now in the 1960s the difference between neural AI and AGI wasn't that clear and I.J. Good wasn't thinking about a system like AlphaGo that could beat Go but couldn't walk down the street or add five plus five. In the modern vernacular what we can say is the first human level AGI, the first human level artificial general intelligence, will be the last invention that humanity needs to make.
And the reason for that is once you get a human level AGI you can teach this human level AGI math and programming and AI theory and cognitive science and neuroscience. This human level AGI can then reprogram itself and it can modify its own mind and it can make itself into a yet smarter machine. It can make 10,000 copies of itself, some of which are much more intelligent than the original. And once the first human level AGI has created the second one which is smarter than itself, well, that second one will be even better at AI programming and hardware design and cognitive science and so forth and will be able to create the third human level AGI which by now will be well beyond human level.
So it seems that it's going to be a laborious path to get to the first human level AGI. I don't think it will take centuries from now but it may be decades rather than years. On the other hand once you get to a human level AGI I think you may see what some futures have called a hard takeoff where you see the intelligence increase literally day by day as the AI system rewrites its own mind. And this – it's a big frightening but it's also incredibly exciting. Does that mean humans will not ever make any more inventions? Of course it doesn't. But what it means is if we do things right we won't need to. If things come out the way that I hope they will what will happen is we'll have these superhuman minds and largely they'll be doing their own things. They will also offer to us the possibility to upload or upgrade ourselves and join them in realms of experience that we cannot now conceive in our current human forms. Or these superhuman AGIs may help humans to maintain a traditional human-like existence.
I mean if you have a million times human IQ and you can reconfigure elementary particles into new forms of matter at will then supplying a few billion humans with food and water and video games, virtual reality headsets and national parks and flying cars and what not – this would be trivial for these superhuman minds. So if they're well disposed toward us people who chose to remain in human form could have a simply much better quality of life than we have now. You don't have to work for a living. You can devote your time to social, emotional, spiritual, intellectual and creative pursuits rather than laboriously doing things you might rather not do just in order to get food and shelter and an internet connection. So I think there is tremendous positive possibilities here and there's also a lot of uncertainty and there's a lot of work to get to the point where intelligence explodes in the sense of a hard takeoff. But I do think it's reasonably probable we can get there in my lifetime, which is rather exciting.
For all the talk of AI, it always seems that gossip is faster than progress. But it could be that within this century, we will fully realize the visions science fiction has promised us, says Dr. Ben Goertzel – for better or worse. Humanity will always create and invent, but the last invention of necessity will be a human-level Artificial General Intelligence mind, which will be able to create a new AIG with super-human intelligence, and continually create smarter and smarter versions of itself. It will provide all basic human needs – food, shelter, water – and those of us who wish to experience a higher echelon of consciousness and intelligence will be able to upgrade to become super-human. Or, perhaps there will be war – there's a bit of uncertainty there, admits Goertzel. "There's a lot of work to get to the point where intelligence explodes… But I do think it's reasonably probable we can get there in my lifetime, which is rather exciting," he says. Ben Goertzel's most recent book is AGI Revolution: An Inside View of the Rise of Artificial General Intelligence.
---
Ben Goertzel's most recent book is AGI Revolution: An Inside View of the Rise of Artificial General Intelligence.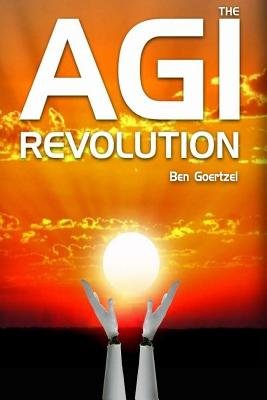 Giving our solar system a "slap in the face"
Surprising Science
A stream of galactic debris is hurtling at us, pulling dark matter along with it
It's traveling so quickly it's been described as a hurricane of dark matter
Scientists are excited to set their particle detectors at the onslffaught
Bernardo Kastrup proposes a new ontology he calls "idealism" built on panpsychism, the idea that everything in the universe contains consciousness. He solves problems with this philosophy by adding a new suggestion: The universal mind has dissociative identity disorder.
We're all one mind in "idealism." (Credit: Alex Grey)
Mind & Brain
There's a reason they call it the "hard problem." Consciousness: Where is it? What is it? No one single perspective seems to be able to answer all the questions we have about consciousness. Now Bernardo Kastrup thinks he's found one. He calls his ontology idealism, and according to idealism, all of us and all we perceive are manifestations of something very much like a cosmic-scale dissociative identity disorder (DID). He suggests there's an all-encompassing universe-wide consciousness, it has multiple personalities, and we're them.
Firefighters in California are still struggling to contain several wildfires nearly one week after they broke out.
(Photo by Elijah Nouvelage/Getty Images)
Politics & Current Affairs
Hundreds of people are still missing after three wildfires spread across Northern and Southern California last week.
48 of the 50 deaths occurred after the Camp Fire blazed through the town of Paradise, north of Sacramento.
On Tuesday night, a fourth wildfire broke out, though it's mostly contained.
Big think's weekly newsletter.
Get smarter faster from the comfort of your inbox.
See our newsletter privacy policy
here
Most Popular
Most Recent
Big think's weekly newsletter.
Get smarter faster from the comfort of your inbox.
See our newsletter privacy policy
here
© Copyright 2007-2018 & BIG THINK, BIG THINK EDGE,
SMARTER FASTER trademarks owned by The Big Think, Inc. All rights reserved.