Weddings in the Social Media Age
09 May, 2014
"To a single woman, a lifetime of weddings can begin to seem like a nuptial-themed Groundhog Day; we guests behaving slightly differently each time within the same basic framework," writes Jen Doll in her new memoir Save the Date: The Occasional Mortifications of a Serial Wedding Guest. Doll will be the first to admit that her behavior as a serial wedding goer has fallen under every conceivable category — good, bad and ugly. But through the total sum of these experiences, or "societal, photographic special days" as she calls them, she gained an understanding of the way modern weddings have become a staging area for self-definition.  
---
So you've been to 17 weddings?

I've actually been to 30 of them. It's just that I had to cut it down to 17 weddings for the book.
30 weddings. That's a lot of cake.
I know there are people who've been to more weddings than I have. I didn't write the book to say, "I've been to the most weddings of all humans so I know the most!" But as I kept going to them at different stages in my life, I did start thinking about what weddings mean to us as guests, and what they mean to us as humans trying to find our way.
And so what do you think weddings say about our society today?
We're living in a time of extremes. Weddings and marriages themselves have been described as being the best of the best or the worst of the worst. But a standard marriage isn't something that we talk about anymore — the kind of marriage where people just get married, because this is what people do. Now a marriage has to be really happy for it to be seen as successful, and the wedding has to be really fabulous for it to be seen as successful.
Is there more pressure today than in the past? Why do you think that is?
I think there's a heightened sense that weddings need to be a representation of the uniqueness and specialness of the couple's relationship, which leads to them being overhyped and overblown. People are going as far as to hire a social media concierge and purchase other crazy wedding add-ons that drive the cost of the wedding up. Too often there's a feeling that going to a church, having a simple ceremony attended by 30 guests, and then going to a nice dinner is not enough.
Do you think social networks like Facebook feed into the overhyping of weddings?
That photo of the bride and groom on Facebook is a projection of how the couple wants to be seen. Then we see the photo and what happens is that we project ourselves onto that image. It comes back at us. We think, "Oh, they seem really happy. I don't have what they have. Does this mean I'm lost and miserable? Does this mean they've figured it out and I haven't? Does this mean they're idiots?"
Right. Are we bad people for being annoyed by the length some couples go to show their matrimonial bliss to the rest of the world? 
We can't help but have conflicting feelings – happiness, jealousy, delight, self-doubt – when people put forth these moments that seem so wonderful and we don't have it. A wedding is orchestrated to mean something. We should remember that a photo does that same thing. What it shows might not be the truth.
Sometimes far from it.
The status update above the perfect black-and-white engagement photo on Facebook never reads, "We're not really sure about this."
Exactly. "We're not sure about this, but it's too late now. The invites are out. So save the date."
Right. "We just had a huge knock-down, drag out-fight last night. But we're going to pretend everything is great." I don't like the charade aspect of weddings that fail to acknowledge we're humans and we have complicated feelings and that we love people but we may also hate them. Or certainly that nothing is perfect.
You've said that one of the reasons you wrote this book was to speak for the wedding guest. What did you mean by that?
Often, in romantic comedies, we see wedding guests presented in a belittling way. The single women are seen as fighting over the tossed bouquet. A lot of women are happy not to catch the flowers. Just because a woman is 38 years old and single, I don't think she should be branded with an old maid stamp and not allowed to go out in public without facing mockery.
But you're not anti-wedding?
If anything, writing this book made me realize how pro-wedding I was. Weddings are beautiful and lovely, but as a woman who has spent a lot of time trying to be independent, you wonder if it's okay to embrace an institution that hasn't always perpetuated equality. You need to be a little cynical and a little self-protective.
So would you like to get married? Just to be clear, that's not a proposal.
[Laughs] I think unless you are a sociopath you want somebody to love and share your life with. But I don't necessarily want to go about the wedding in an old fashioned way. I think a lot of people share this sentiment. We want our wedding to be a new thing that represents how we feel in terms of an equal state in society. Equality. Independence. Autonomy. And love.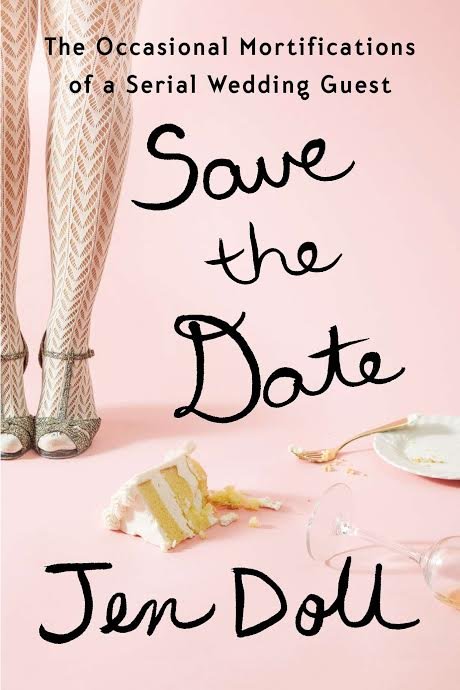 Swipe right to make the connections that could change your career.
Getty Images
Sponsored
Swipe right. Match. Meet over coffee or set up a call.
No, we aren't talking about Tinder. Introducing Shapr, a free app that helps people with synergistic professional goals and skill sets easily meet and collaborate.
Cosmologists propose a groundbreaking model of the universe using string theory.
Getty Images/Suvendu Giri
Surprising Science
A new paper uses string theory to propose a new model of the universe.
The researchers think our universe may be riding a bubble expanded by dark energy.
All matter in the universe may exist in strings that reach into another dimension.
According to TwoFold CEO Alison McMahon, a leader who doesn't care (or can't pretend to care) about his or her employees isn't much of a leader at all.
Technology & Innovation
Why do people quit their jobs? Surely, there are a ton of factors: money, hours, location, lack of interest, etc. For Alison McMahon, an HR specialist and the CEO of TwoFold, the biggest reason employees jump ship is that they're tired of working for lousy bosses.
By and large, she says, people are willing to put up with certain negatives as long as they enjoy who they're working for. When that's just not the case, there's no reason to stick around:
Nine times out of ten, when an employee says they're leaving for more money, it's simply not true. It's just too uncomfortable to tell the truth.
Whether that's true is certainly debatable, though it's not a stretch to say that an inconsiderate and/or incompetent boss isn't much of a leader. If you run an organization or company, your values and actions need to guide and inspire your team. When you fail to do that, you set the table for poor productivity and turnover.
McMahon offers a few suggestions for those who want to hone their leadership abilities, though it seems that these things are more innate qualities than acquired skills. For example, actually caring about your workers or not depending wholly on HR thinking they can do your job for you.
It's the nature of promotions that, inevitably, a good employee without leadership skills will get thrust into a supervisory position. McMahon says this is a chronic problem that many organizations need to avoid, or at least make the time to properly evaluate and assist with the transition.
But since they often don't, they end up with uninspired workers. And uninspired workers who don't have a reason to stay won't stick around for long.
Read more at LinkedIn.
Even some teachers suffer from anxiety about math.
Image credit: Getty Images
Mind & Brain
I teach people how to teach math, and I've been working in this field for 30 years. Across those decades, I've met many people who suffer from varying degrees of math trauma – a form of debilitating mental shutdown when it comes to doing mathematics.

Big think's weekly newsletter.
Get smarter faster from the comfort of your inbox.
See our newsletter privacy policy
here
Most Popular
Most Recent
Big think's weekly newsletter.
Get smarter faster from the comfort of your inbox.
See our newsletter privacy policy
here
© Copyright 2007-2018 & BIG THINK, BIG THINK EDGE,
SMARTER FASTER trademarks owned by The Big Think, Inc. All rights reserved.