Here's why you should always be looking for new income streams—even if you already have a full-time job.
Some of the most innovative ideas and products in the world come from interdisciplinary collaborations. So what if you could become a one-stop interdisciplinary shop for bright, outside-the-box ideas? According to marketing expert Dorie Clark, that's what happens naturally when you start to build a side project or immerse yourself in a new hobby—even if it's just a few hours per week. Devoting yourself to learning how to build an app, run an e-commerce site, sell to clients, or create an artisan product expands your skills portfolio and makes you more valuable to your employer—plus the additional revenue streams will afford you some income cushioning should something happen to your full-time job (touch wood). Not only does your gusto show initiative, but it could allow you to solve problems from a perspective that is unique among your colleagues. Beefing up your skills is an entrepreneurial tactic that can transform your career and income potential. Case in point, Clark shares the story of how one nurse rose up the ranks like lightning to become the communications director at a major New York City hospital. Make your hobbies pay off and become professionally independent. Dorie Clark's new book is Entrepreneurial You: Monetize Your Expertise, Create Multiple Income Streams, and Thrive.
Two things really ruin the holiday season: bon bon jokes and egocentrism. This study helps take the latter out of the gift-giving equation.
A Polar Bear named Pike prepares to open a gift box while playing in freshly blown snow at the San Francisco Zoo. Photo by Justin Sullivan/Getty Images)
Everybody has dealt with it: giving a gift only to realize afterward that it was a poor choice. Doomed to spend eternity in a drawer or tossed out with the rest of the rubbish in spring. Sometimes that error isn't clear at first, and we only learn of our mistake years later when we find it unopened in a box somewhere in the attic.
Why do we do this?
A study by Jeff Galak, Julian Givi, and Elanor F. Williams, suggests that when we decide what to get someone, we focus primarily on how they will react when they get it and less on how much they will actually enjoy owning it.
Giving a bad gift can be a big deal, in some cases driving the giver and recipient apart, showing a lack of understanding that might just be the trivial last straw. So, what do we do wrong, and how can we fix it? It comes down to understanding how people in the two different positions view the idea of a "good gift", say the researchers. As they put it:
"Givers interpret that to mean that the gift will make the recipient feel delighted, impressed, surprised, and/or touched when he or she receives and opens it, whereas recipients find value in factors that allow them to better utilize and enjoy a gift during their subsequent ownership of it."
So while you might enjoy the look on your mom's face when she opens the box of her new 75-inch television, the fact that she have no place to put it later will be a bit of a downer for her. Conversely, you might not get much joy out of giving them a new set of shaving razors, but they will thank you when they use them.
In a similar study, it was found that when people have to buy gifts for more people, they are likely to buy gifts which are more unique, but less desirable overall. The persons studied did this for many reasons, but most of all because they feared being seen as just buying one gift for everyone. Even when the persons getting the gifts would never know about the similarities.
And the cost of these well-intentioned? Recipients generally assume gifts to be nearly a third less valuable than the prices paid by givers. Suggesting that when people make mistakes in gift giving, the amount of combined monetary and emotional value lost is considerable.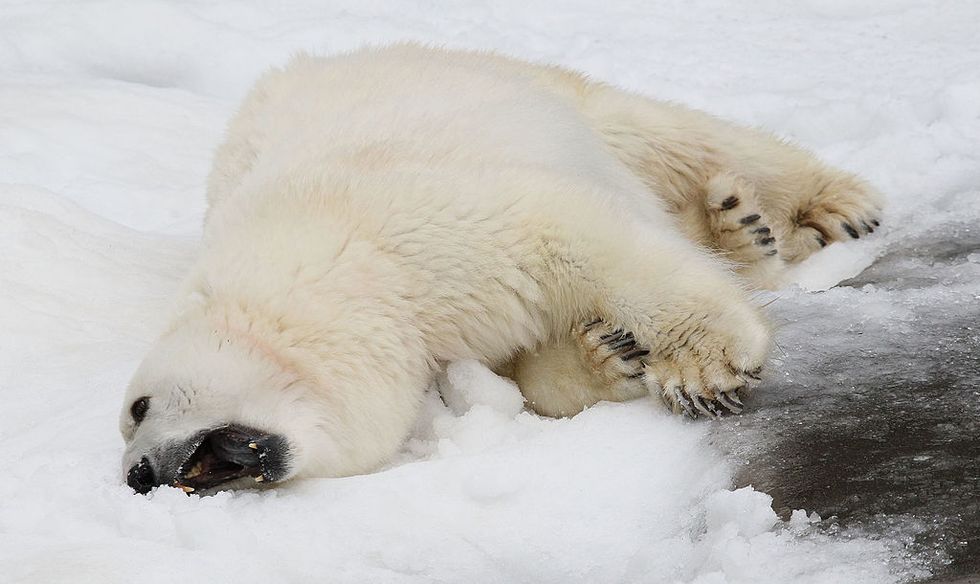 Noooooooo, not another oven mitt!
So, how can we avoid these pitfalls?

The obvious answer is to consider how useful your gift will be in the long run to the recipient. A gift that is large, expensive, and fun to think about may be a much worse choice than a simple, moderately priced, and dull gift with utility.
The second is to consider buying gifts for one person at a time; in the study where people made less desirable choices in the attempt to be unique, shopping for fewer people at a time reduced the gap of perceived desirability between giver and recipient.
In the end, most of the issue in bad gift giving comes down to a question of egocentrism. What we want to give is not always what people want to get. While we can take definite steps to improve our ability to make a good choice, we must also try to step into the shoes of another person and view the gift from their perspective – no easy task.

So happy holidays, and good luck buying the perfect gift. It looks like you'll need it.