People tend to believe that learning in the style they feel best suited to makes them soak up information more efficiently. This study debunks that belief.
We talk a lot about learning styles here on Big Think – how they don't really exist, why embracing them is dangerous, and why they're still being used in schools. Despite no scientifically proven benefits, people still believe learning styles both exist and work. The strongest claim people believe in is that learning in the style they feel best suited to makes them feel smarter. It must work if you feel smarter, right?
Wrong again.
A new study in the British Journal of Psychology found that participants were unable to recall information for a test even if they learned it in their preferred style. 52 female students at Central Michigan University completed a questionnaire assessing whether they learned best visually or verbally. They were then asked to memorize 60 pairs of words and images and rate how well they felt they learned them. After the researchers gave them busy work to erode their recall abilities, the participants were asked to recall the missing half of each pair.
The results? As British Psychology Society Research Digest reports, "the participants' preferred learning style (verbal or pictorial) was not related in any way to how well they recalled the pairs of words or the pairs of pictures." In fact, regardless of whether a subject preferred visual or verbal learning, participants were much better at remembering visual information than verbal.
As the BPS piece explains, "this is consistent with the well-known 'picture superiority effect' – pictures are easier to remember than words." Essentially "by counting the number of participants who showed a higher score for one dimension than the other, it was revealed that the sample consisted of mostly [visual learners] (40) as opposed to [verbal learners] (12)," the study says. Despite the fact that female participants were tested "to increase the likelihood of recruiting participants with a preference for verbal, as opposed to visual, information," the study authors explain, the experiment shows that participants retained information best through visuals. So "despite there being no link between learning style and objective performance, participants expressed more confidence in their learning of pairs that matched their preferred modality," according to the BPS piece.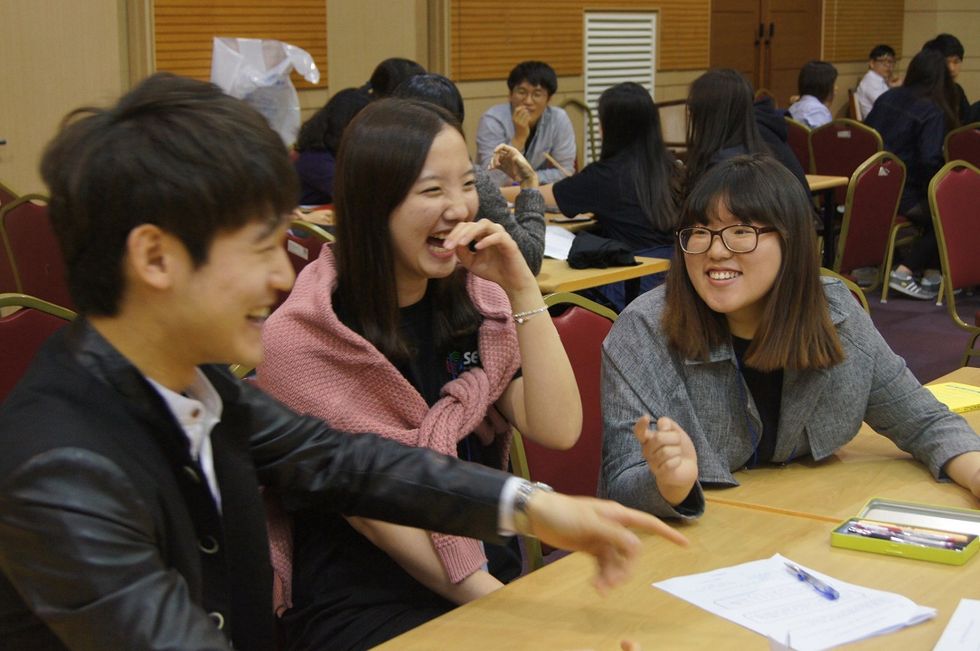 Credit: SEN Student Club/Flickr
There are a few caveats to these results. The sample size was very small. The memory test was very simple. Only one "binary division of learning styles" was examined, as the BPS points out, and there are many different kinds (and definitions) of learning styles. In deference to the researchers, visual vs verbal learners are the two most popular learning styles according to Professor Daniel Willingham of the University of Virginia. A larger study with a more complex test and cohort may show different correlations between recalled information and preferred learning methods. Also, the study did not treat the two learning styles as mutually exclusive. If they had, the significance of the results may have been more conclusive.
So even though students have preferences as to how they learn, those preferences apparently don't matter. Is there a best way to learn? No, according to NPR – but there is a common theme: "We all need to flex our brain muscles a bit when we're learning something, and take advantage of our ability to learn in different ways. We can all learn via different modalities, though we may have a preference of one over another." Regardless of how you think you might learn best, challenge yourself to engage with a learning style you don't naturally think you're suited to. You might surprise yourself. Professor Willingham gives us an example here:
Wake up and smell the independence. Thomas Jefferson urged 18th century Americans to think of themselves not as colonial Englishmen, but as a new culture. To that end, he used architecture to serve as a visual reminder of America's proud new direction.
1979. U.S. Capitol dome, Washington, D.C.
The United States was a brand-new country in the 18th century. A country that had just fought for independence and won it. Across the ocean in Europe, that same century was the Age of Enlightenment, the Age of Reason. Liberty, progress, tolerance, fraternity, and constitution reigned with a thick French accent.
Benjamin Franklin arrived in Paris as America's first ambassador in December 1776. In Europe, everything from art and religion to science and mathematics was questioned. The architecture was no exception. When Franklin arrived, Paris was not the "city of light" of later years but a city of poverty, with narrow, crooked streets, and open sewers running down the middle. At the palace of Versailles, King Louis XVI and his queen, Marie Antoinette, presided over a world of luxury. When Franklin went home in 1785, America's new ambassador to France arrived. His name was Thomas Jefferson, and he would later be the one translating Enlightenment ideas into new American architecture.
Jefferson knew very well that in language, religion, and in temperament, American colonists were not much different to the English. However, the founding fathers envisioned a country with a unique path, a new culture that would be entirely its own. Jefferson aimed to make people think of themselves as Americans, not as colonial Englishmen. He advocated for a new measuring system, a new currency, a new State and a different shape of things to come. Significantly, he made the new American architecture his artistic declaration of independence.
Rococo buildings dominated Europe at his time, but since childhood, Jefferson was inspired by symmetry, clean lines, and the mathematical precision of Greek and Roman buildings. Jefferson was under the influence of Andrea Palladio, Julien David Le Roy, Roland Fréart, and Antoine Desgodetz. Because of Jefferson's aesthetic taste, classical structures of antiquity became a basis for new kind of American architecture that we now call "Jeffersonian architecture". It is embodied in the design of Jefferson's homes, Monticello and Poplar Forest; the University of Virginia, which he founded; and designs he created for the homes of his friends and political allies.
Over a dozen private homes bearing his personal stamp still stand today. Even after Jefferson's style went out of vogue it continued to have an influence on building designs on the East Coast until the mid-20th century.
The photographic collection 'Age of Reason of American Architecture' was created by Picryl, the largest public domain media search engine. See more images of Jeffersonian architecture at Picryl.  
1991. The Jefferson Memorial and members of the the 1ST Helicopter Squadron.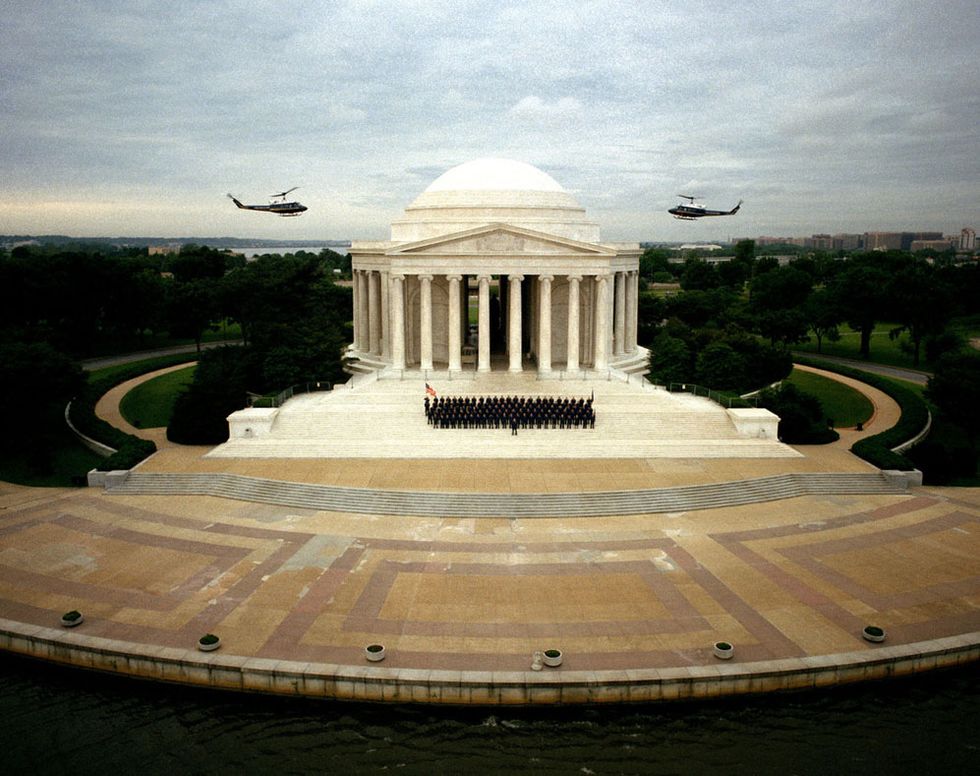 1979. Aerial view from above the U.S. Capitol, looking west along the National Mall, Washington, D.C.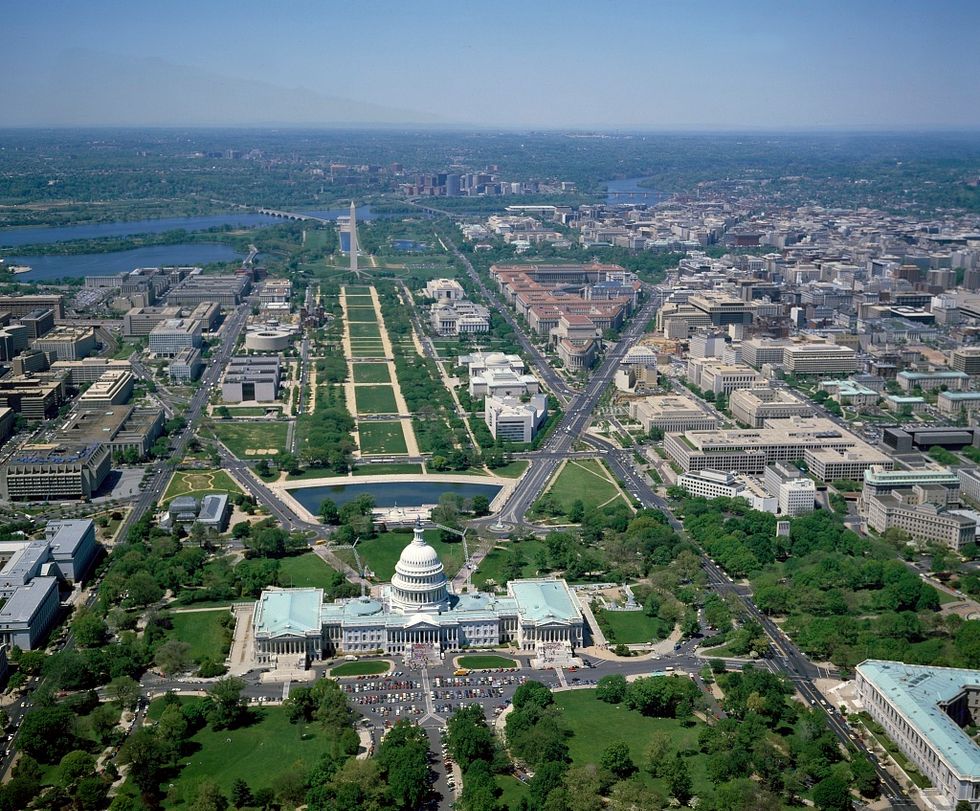 1916. Saint Louis Gateway Arch (originally Jefferson National Expansion Memorial), Saint Louis, Missouri.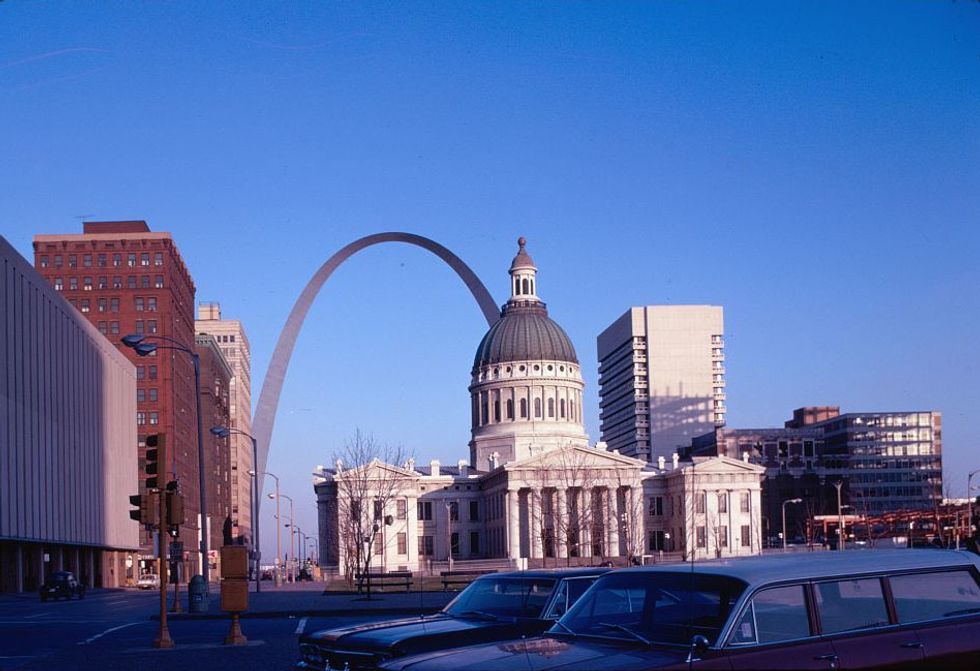 2006. View of approaches from the west façade of the Jefferson Building. Library of Congress Thomas Jefferson Building, Washington, D.C.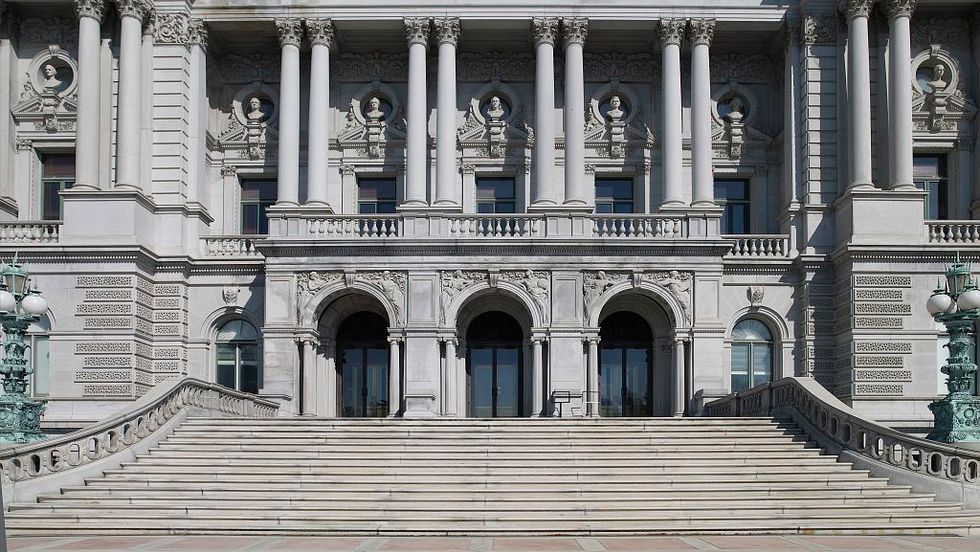 Northwest Corridor, First Floor. Mural depicting the muse Melpomene (Tragedy), by Edward Simmons. Library of Congress Thomas Jefferson Building, Washington, D.C.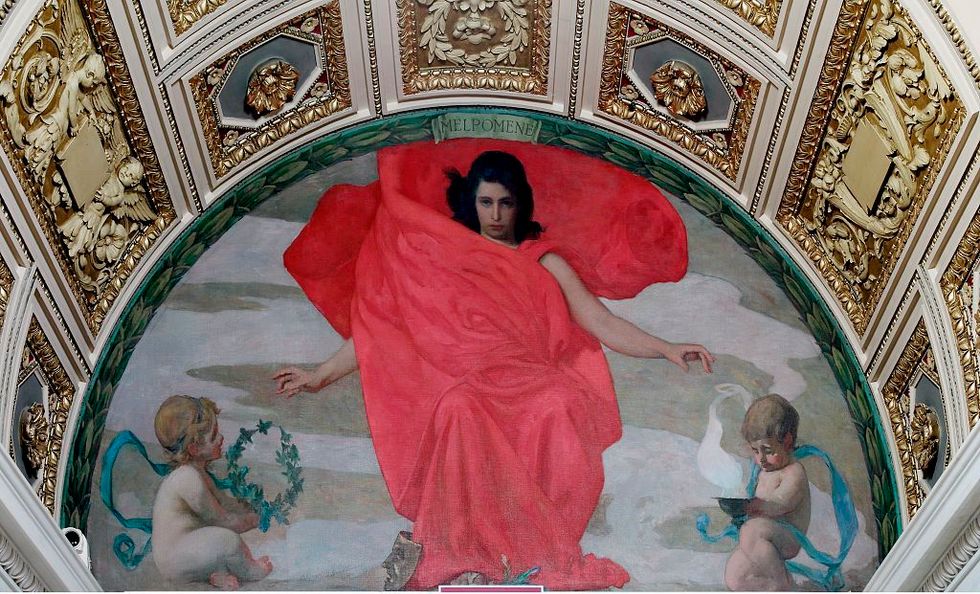 2006. Great Hall in Thomas Jefferson building, Washington, D.C. Detail of cherubs representing the literary genres on the Grand staircase by Philip Martiny.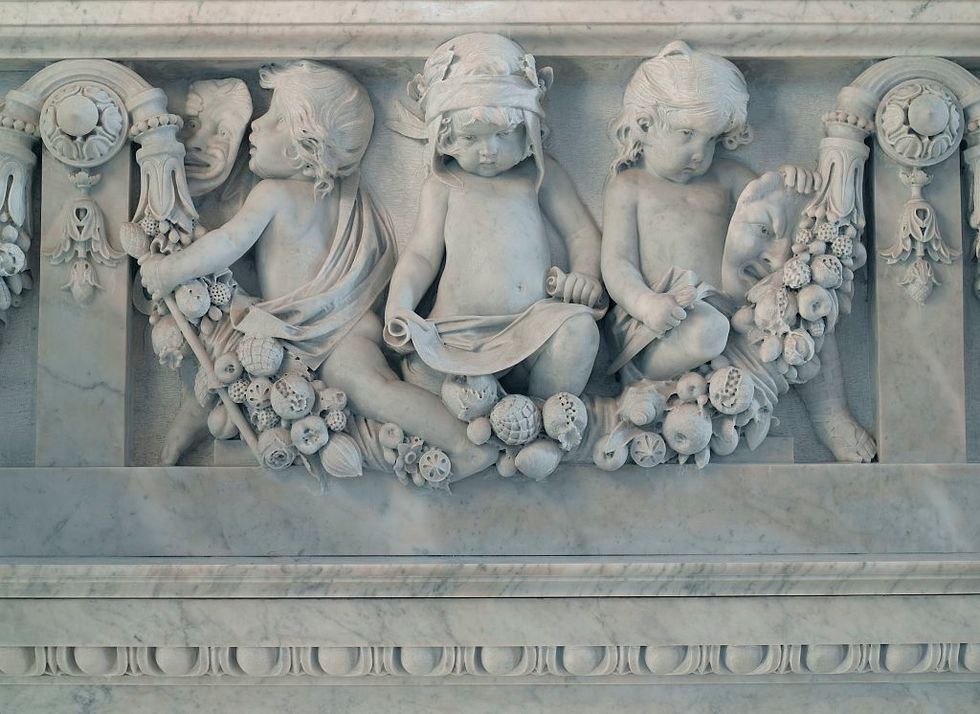 1979. Hallway, U.S. Capitol, Washington, D.C.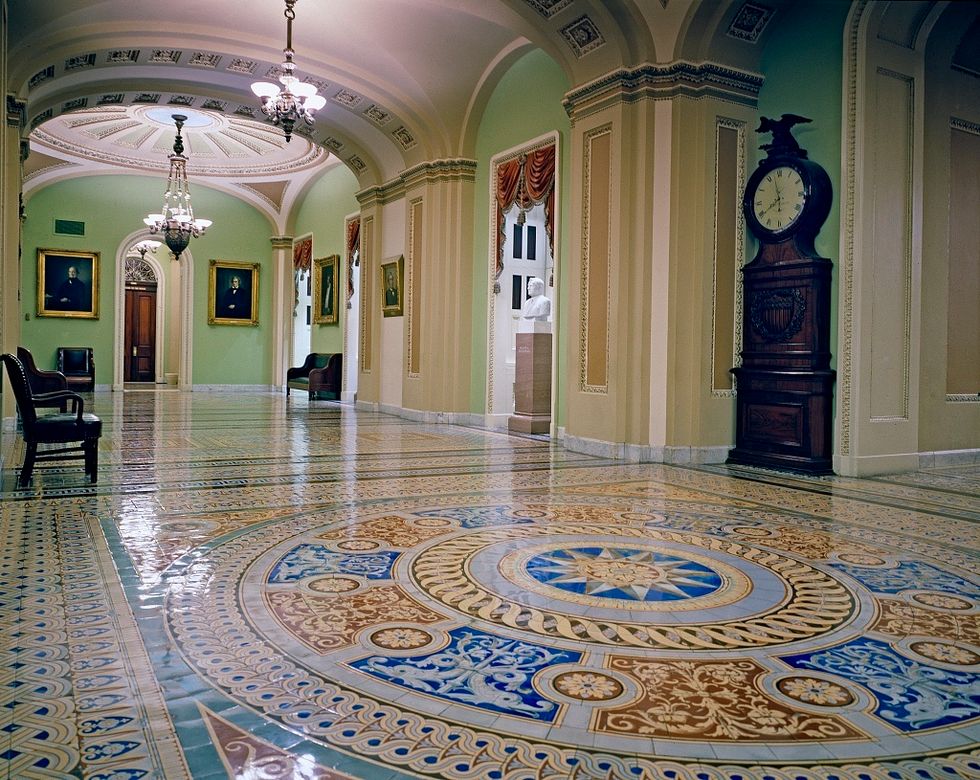 1979. Cove inside the Library of Congress Thomas Jefferson Building, Washington, D.C.