Can't find meaning in your life? A new study has the next best thing.
(FRANTISEK CZANNER)
The search for meaning in our lives is one of the great driving forces of human history. Viktor Frankl based his psychology on that search. Existentialism is based mainly on the need for meaning.  As anybody who has had an existential crisis or three knows, not having meaning in your life can cause anxiety, dread, fear, and loathing.
Between alienation, isolation, and the absurdity we face every day, most of us need a bit of a pick me up when it comes to having meaning in our lives from time to time.
Luckily, a new study shows an interesting way to find more meaning in your life: having sex.  
A recent study by Todd B. Kashdan and others at George Mason University asked participants a to answer a series of questions every day relating to their life satisfaction and the frequency, intimacy, enjoyability of their sexual activity. Life satisfaction was measured with several parameters, including mood and if they found that day to be meaningful.
The question used to determine that was "How meaningful did you feel your life was today?" A phrasing that has appeared on other tests of well-being and is considered to measure if people find their lives meaningful or not adequately. 
The subjects, 152 adults who were mostly female, were asked to fill out demographic reports which included whether or not they were in relationships and information on the length and closeness of those relationships. They were then asked to fill out an online form every night detailing their mood, how meaningful they found their lives to be, and if they engaged in sexual activity. They were asked to rate that activity in terms of enjoyment and intimacy on a standardized scale.

What did they find out?
Analysis of the reports showed that having sex leads to increased well-being on all counts for the next day, with those who reported having high levels of intimacy with their partners seeing that improvement last more than 24 hours. While the occurrence of sex was found to influence well-being the next day, well-being was not found to influence the occurrence of sex. 
Neither pleasure, intimacy, or how much their mood had improved affected the increased sense of finding meaning in life. This facet of well-being improved consistently for all test subjects after sex and was affected only by the quality of their relationship, if any. 
Curiously, the results suggest that being in a committed relationship of any length has little to no effect on reported well-being. Those in the closest relationships, however, did show higher levels of well-being improvement compared to everyone else. In light of this, the authors suggest that a dominant component of feeling like your life has meaning may be having meaningful social connections. A suggestion that Aristotle would agree with.
As the authors note, the study raises interesting questions concerning the relationship between hedonistic and eudaemonic happiness. If the two kinds of happiness are totally unrelated then results that show sex, often associated with hedonistic happiness, helps people find more meaning in their lives requires further explanation. The differing types of happiness are often considered at least somewhat distinct from one another.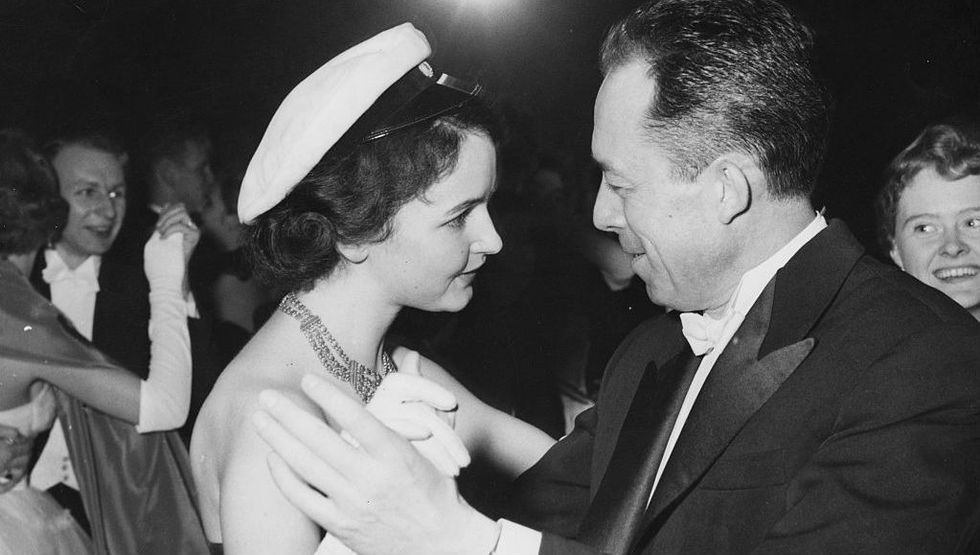 Although, the connection between finding meaning in life and sex may explain both the philosophy and lifestyle of Albert Camus.
The authors of the study note with surprise that the literature concerning the relationship between sex and well-being is rather unimpressive given the history of psychological inquiry into the matter. They also point out that in most models of well-being sexuality is, strangely, left out entirely. However, after reviewing the literature that does exist, they believe that their findings are in line with the previous studies which have been made on the subject.
While the often hedonistic pursuit of sex might not be a full replacement for a lifestyle that pursues eudaemonia, this study suggests that some overlap between the two forms of happiness, particularly where feeling as though your life has meaning is concerned, does exist. While the benefits are fleeting and at least somewhat subject to other factors, it does seem that there is a way to find momentary freedom from the problem of finding meaning in your life. 
Some philosophers have tried to base morality on human nature, but what does biology say about that?
Getty Images
In his 1945 public lecture 'Existentialism is a Humanism'  Jean-Paul Sartre made a bold claim: for human beings, existence precedes essence.  We exist, then we choose how to be. This is as opposed to a chair, for example, which is designed to fit a particular purpose and then brought into existence to fulfill that purpose. The chair has an essence that precedes it; it has a "chair nature" that it is created to conform to.
Sartre rejects the idea that human nature is a guide on how we should live and further denies that there is any such human nature at all. This was a radical departure from most of the philosophy that came before him. Thinkers going back to ancient Greece and China have tried to use human nature as a guide to living a proper life.
Each of those philosophers, including Aristotle, Mencius, John Calvin and Xun Kuang, made an insight into what they saw as human nature and then tried to determine what we ought to do from there. In doing so, they made a horrible mistake.
David Hume demonstrated their error with his is-ought gap. In his work A Treatise on Human Nature, Hume shows us that we cannot determine what we ought to do from observing a mere fact. Just because we evolved to eat all the salt and sugar we can get doesn't mean we ought to, for example. Just because something is natural doesn't mean it is good.
This is often referred to as the appeal to nature, which is a closely related fallacy. Even with this problem, many thinkers would still reject Sartre's claim of there not being a human nature to work with.
However, Sartre might have an unlikely supporter in his belief that there is no human nature: the naturalist Charles Darwin.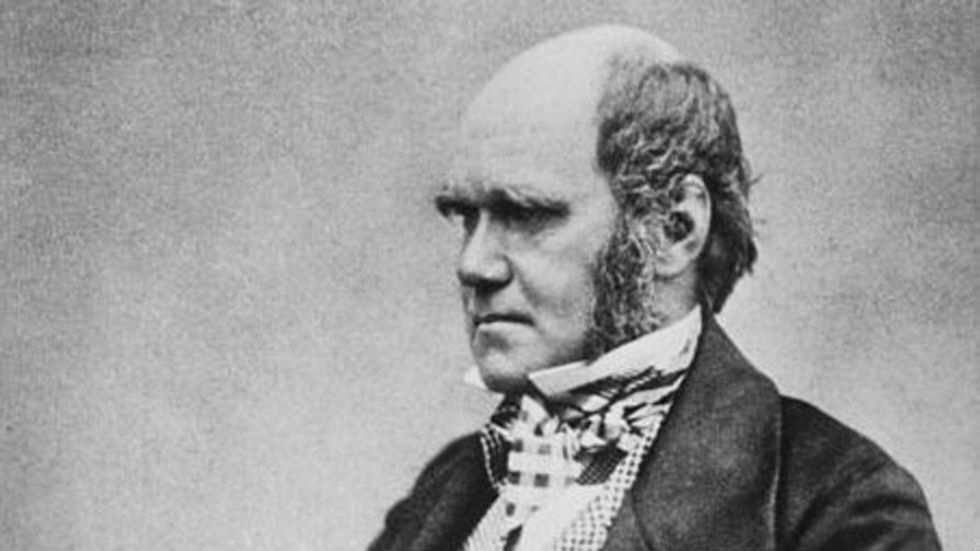 Darwin, here to ruin the day of people who think humans are special. 
Evolution shows us that any human nature we have is an accident, retained to promote reproductive success, and is not likely to exist over the long run in any fixed form. Any determination of what human nature would be if it exists is only applicable in particular circumstances for a relatively short time. 
Evolution can only happen when there are variations from the norm. Mutations that promote survival thrive, ones that are detrimental to survival are weeded out, and the neutral ones remain. Any attempt to find human nature among all of the variations would have to include altruism and psychopathy, openness to experience and caution, athletic ability and the lack thereof.
Darwin teaches us that there is no "normal", and fundamental changes are happening all the time. Biologically speaking, human nature doesn't exist in the way many philosophers need it to.
But, if we can't base our ethics on human nature, what can we base it on?

The problem of how to ground morality without the appeal to nature is a big one and one that many people have tried to tackle. Immanuel Kant attempted to solve the problem by finding morality in pure reason, formulating the categorical imperative this way. Sartre borrows it from Kant in his lecture, arguing that we must make our choices on how to live as though we were choosing for all of humanity.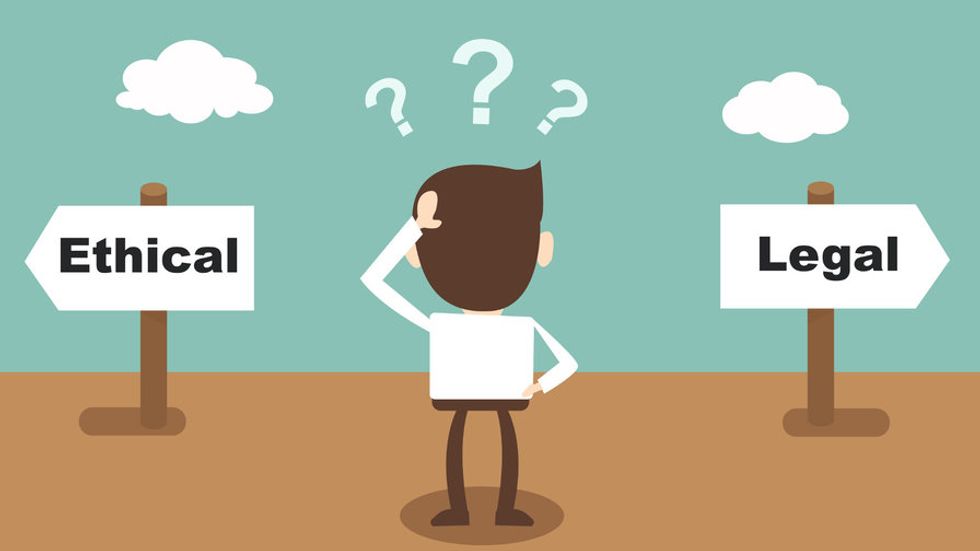 Sometimes, that isn't so easy.
Others have found ethical ideas in looking to the human condition, rather than at human nature. In her essay 'Non-Relative Virtues: An Aristotelian Approach', Martha Nussbaum argues that certain problems of human life are inevitable and virtues can be found by determining how to handle these problems. As an example, how we deal with the fact we will someday face danger to life and limb is covered by the virtue of courage. The exact details are to be worked out later, but the need for an answer is clear.

Just because human nature might be one thing or another is not a reason to chart the course of your life in a particular direction. If Sartre is right, there is no human nature to start from anyway. As evolutionary theory advances, we discover that all of humanity shares a hodgepodge of traits that happened to get passed on. It seems strange that we should base what we value and how we act on those traits alone.

We are then left in the predicament of the existentialists: we must decide on what we value, say, do, and dream to be without guideposts. This is a great freedom and a great responsibility.