Why self-control makes your life better, and how to get more of it.
Buddhist monks of all nations mediate in Thailand. Monks are well known for their self-discipline and restrictive lifestyle. Is it possible that this leads them to happiness?
(Photo by Geem Drake/SOPA Images/LightRocket via Getty Images)

Research demonstrates that people with higher levels of self-control are happier over both the short and long run.
Higher levels of self-control are correlated with educational, occupational, and social success.
It was found that the people with the greatest levels of self-control avoid temptation rather than resist it at every turn.
Self-discipline seems like a devil's bargain. A trade that allows you to get more done over the long run at the price of not being able to enjoy yourself with indulgences today. When we think of people who take this deal, we imagine puritanical killjoys who get considerable work done at the cost of never having fun. Fostering high levels of self-control can seem like a distant goal with little more than a moral payoff.
However, this might be a misconception with drastic implications. 
The puritans, masters of self-denial and hard work. Is the idea that people who trade fun for achievement by means of self-control suffer true? (Getty Images/engraving by Richard Taylor from The Illustrated London News)
In 2013, a study by professor William Hofmann and others was published in the Journal of Personality focusing on the relationship between happiness and self-control. Defining self-control as, "the ability to override or change one's inner responses, as well as interrupt undesired behavioral tendencies (such as impulses) and refrain from acting on them," the researchers hoped to find out if our stereotype of the miserable self-disciplined puritan was true or not.
The study consisted of three experiments designed to see how happiness was affected by the trait of self-control (TSC) over both the short and long run. The first test had 414 test subjects deciding how well certain statements described them (e.g. "I do certain things that are bad for me, if they are fun") and then filling out a report explaining how happy they were at that moment and how satisfied they were with their lives overall.
The subjects' responses hinted at a correlation between not only self-control and life satisfaction, but also between self-control and "positive affect," which includes positive emotions, sentiments, and experiences experienced on a daily basis.
So much for the idea that self-control makes you unhappy.
Practicing self-control can lead not only to greater long-term fulfillment, but also less daily stress. Photo by Thao Le Hoang via Unsplash
The second experiment, which had fewer participants, had the test subjects carry around specially programmed smartphones which would ask them questions at random times to determine if they were currently experiencing a desire. If they answered "yes" more questions would follow. These questions focused on the details of the desire, how intense it was, if the subject acted on it, if that desire conflicted with another goal they had, and how much stress it caused them.
The results reinforced the notion that "people with higher TSC had more positive and fewer negative emotions overall." Inspired by the related finding that the desire-goal conflict leads to substantial stress in people with low self-control, researchers investigated the phenomenon further with a third experiment.
The last test asked participants to answer questions about three regular goal-desire conflicts in their lives. The questions included inquiries into how severe the conflicts were, how often they occurred, and the morality of the choices available to them. They were then asked to fill out a survey on their life satisfaction and self-control tendencies.
The results surprised the researchers, as people with higher levels of self-control reported fewer desire-goal conflicts overall than those with lower self-control. The conflicts they did face were also less likely to be conflicts of choosing a virtuous option or an enjoyable vice. It was also found that when the conflicts did arise, people with higher self-control were better at choosing the better option than those with lower self-control, as one might expect.
What does this all mean?
Each test showed that people with higher levels of self-control were not only more satisfied with life overall, but also had more positive emotions on a day to day basis. As the authors of the study phrased it: "high self-control does make you happy."
While the types of happiness that people with high levels of self-control experience might be different from the kinds that people with low self-control experience, the long run results are clear. Self-control helps lead to a more satisfying life.
What can I do to help improve my self-control today?
One thing that might seem counter-intuitive is to remove temptations from your life. While the test subjects with higher TSC were presumably able to resist temptation better than others, they also reported fewer incidents where anything tempted them. The authors suggest that:

"It is presumably impossible to organize one's life so that goals never conflict. (Sure enough, none of our participants said they never experienced goal conflicts, or balked at listing three recurrent ones.) But someone with good self-control can apparently manage his or her life so that these conflicts arise relatively infrequently. These findings provide further support for the view that good self-control facilitates managing one's life so as to avoid and minimize problems."

Try removing distractions from your work space, getting rid of the fattening food in your cabinet, or not walking past the impulse purchase items rather than try to resist the urge to procrastinate, eat poorly, or buy things you don't indefinitely.
Another idea is to view self-control as a choice of a pattern of behavior rather than as a series of decisions for separate actions. Rather than seeing your decision not to smoke as one event, view it as part of the pattern you have chosen- you are a person who does not smoke. According to professor Howard Rachlin, this will make good choices easier to make.
Our idea of self-disciplined people as self-denying and unhappy is false; they're happier than the rest of us. By better avoiding impulses, choosing virtue over vice, and balancing their desires and goals, they have more good moods and higher levels of life satisfaction. Anybody can improve their self-control by taking simple steps today.
Have you ever been curious about how curiosity works?
Pixabay
One of the most influential drivers of human behavior is curiosity. That urge to discover, learn, and explore has been the driver of some of the most significant achievements in history. While the benefits of curiosity for cats remains in debate, there is no question that it is a mainstay of human progress.
But, have you ever been curious about how curiosity works?
Curiosity has been a focus for psychologists since the dawn of the science. American philosopher and psychologist William James proposed that it was a major element of human motivation more than 100 years ago. More recently, however, several models of curiosity have been introduced offering to explain not only how it motivates us, but how individuals might differ from one another in how we are curious.
Dr. Todd Kashdan of George Mason University has spent years studying curiosity. Over his career, he has developed several models of curiosity, trying to determine how it works, inspires, and occasionally distracts us. His newest model breaks curiosity into five dimensions, which can be stronger or weaker in each individual.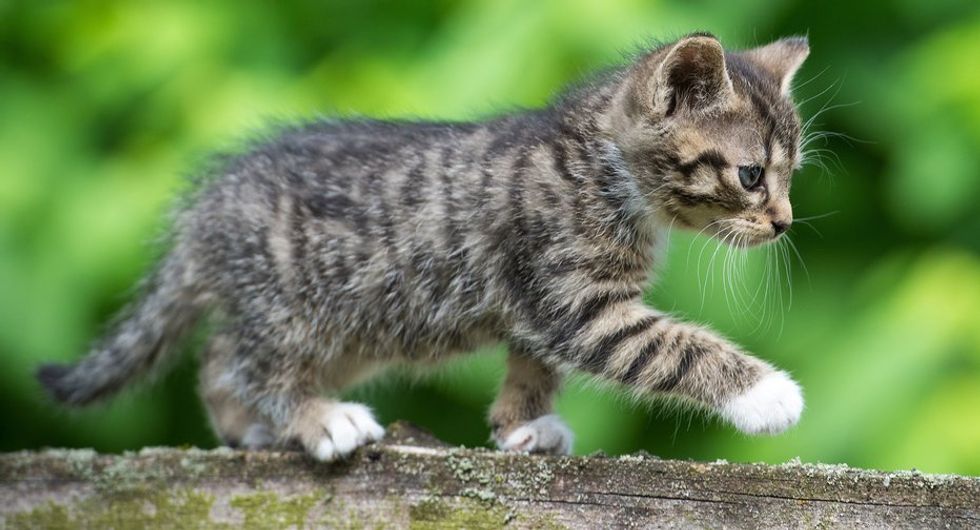 Regrettably, the model cannot be applied to curious cats. 
This model defines curiosity as "the recognition, pursuit, and desire to explore novel, uncertain, complex, and ambiguous events." Positing that this sensation can be experienced differently, the researchers behind the model worked with hundreds of American adults to help determine how they experienced curiosity and break it down into its core elements.
Later, they tried to quantify these elements into a single model. Ultimately, they settled on five dimensions of curiosity. Each of the five dimensions can be measured using a series of yes or no questions. Each "yes" answer indicates that dimension being more predominant for an individual.
The five dimensions, and the questions used to determine how strongly they influence a person are:
Joyous exploration: I view challenging situations as an opportunity to grow and learn. I am always looking for experiences that challenge how I think about myself and the world. I seek out situations where it is likely that I will have to think in depth about something. I enjoy learning about subjects that are unfamiliar to me. I find it fascinating to learn new information.
Deprivation sensitivity: I like to try to solve problems that puzzle me. Thinking about solutions to difficult conceptual problems can keep me awake at night. I can spend hours on a single problem because I just can't rest without knowing the answer. I feel frustrated if I can't figure out the solution to a problem, so I work even harder to solve it. I work relentlessly at problems that I feel must be solved.
Stress tolerance: The smallest doubt can stop me from seeking out new experiences. I cannot handle the stress that comes from entering uncertain situations. I find it hard to explore new places when I lack confidence in my abilities. I cannot function well if I am unsure whether a new experience is safe. It is difficult to concentrate when there is a possibility that I will be taken by surprise.
Social curiosity: I like to learn about the habits of others. I like finding out why people behave the way they do. When other people are having a conversation, I like to find out what it's about. When around other people, I like listening to their conversations. When people quarrel, I like to know what's going on.
Thrill-seeking: The anxiety of doing something new makes me feel excited and alive. Risk-taking is exciting to me. I would like to explore a strange city or section of town, even if it means getting lost. When I have free time, I want to do things that are a little scary. Creating an adventure as I go is much more appealing than a planned adventure.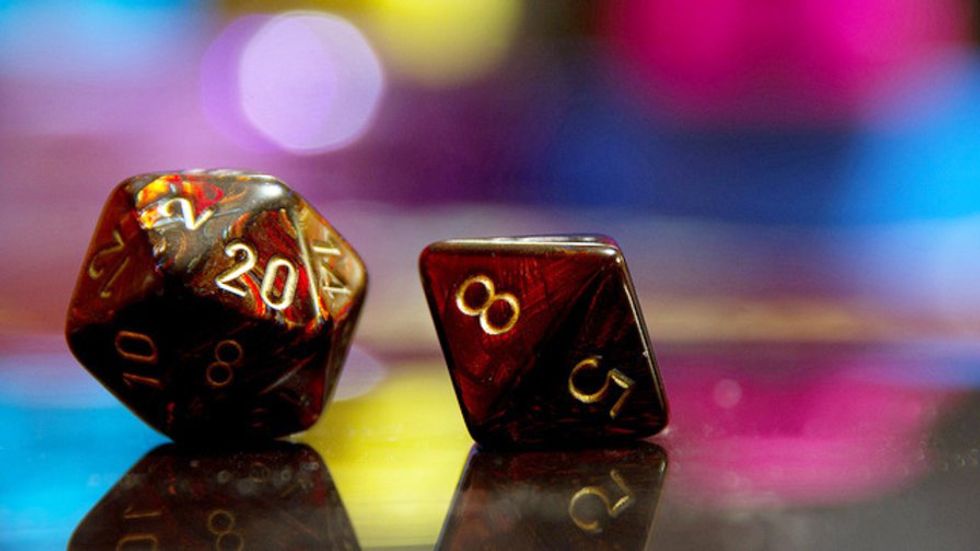 What that adventure might consist of might be an important part of your answer. Planning a D&D adventure proably doesn't count. 
Furthermore, the model classifies individuals into four groups based on how predominant each facet of curiosity is for them.
1. The Fascinated – scored high on all dimensions of curiosity, particularly joyous exploration. They also showed various traits in their lives that reflected their high levels of curiosity, they claimed to read more and had a more extensive range of interests and hobbies than any other group.
2. Problem Solvers – scored high on deprivation sensitivity, and were midrange for other dimensions. In their personal lives, they had less diversity of interests than people in the Fascinated group and were heavily invested in a few areas of interest.
3. Empathizers – scored high on social curiosity, midrange on other dimensions and much lower on stress tolerance and thrill-seeking. They tend to frequent social media more than other groups and try to give the impression that their lives are under control. This group was 60% female, a much higher percentage than displayed in any other group.
4. Avoiders – scored low on all dimensions, particularly stress tolerance. They also had significant lifestyle differences from other groups, they were less educated, read less, had a high unemployment rate, and claimed to suffer from higher levels of stress than any other group.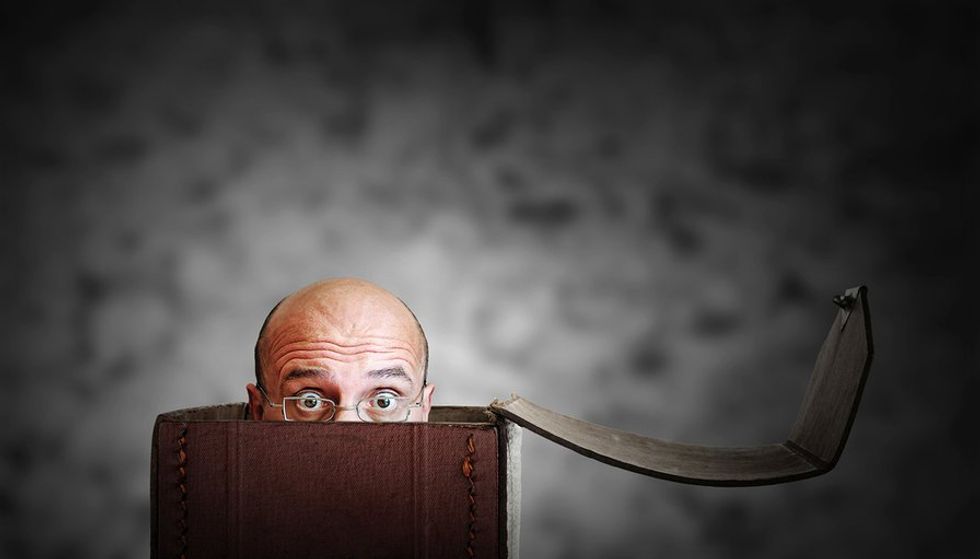 An example of an "Avoider", who would rather not learn anything about you.  
So, what kind of curious person are you? Which elements of curiosity resonate most strongly with you and your learning style? This new system of understanding curiosity offers us the ability to understand how best to motivate a person to learn and grow. So, go ahead, try to answer the battery of questions listed above and figure out which kind of curious person you are. Then, learn something new. 
That's a big yes, as an incredible new study from University of Melbourne researchers found.
Symbols matter. Companies spend tons of money and many patient months developing logos that represent the soul of their mission. The idea is to associate that mission with a visual symbol so that every time a consumer views the mark those ideals are inseparable from the graphic.
Could such a symbol affect personal creativity, however? That's what researchers aimed to find out when briefly exposing over 300 students to the Apple and IBM logos. By design, Apple wanted its brand to suggest creativity, whereas IBM has long been a stalwart of responsibility and integrity.
After subliminally exposing students to each logo researchers administered the unusual uses test, a measure for creativity in which you're shown an everyday object to test how many different applications you can dream up. Sure, a paper clip binds papers, but would you imagine it as an earring? One measure of the test is that it must be realistic—circumnavigating the planet flying on your magic clip is not an acceptable response.
As it turned out the students who were exposed to the Apple logo scored higher. As marketing and psychology professor Adam Alter writes: 
Merely exposing people to a symbol that implies creativity for less than a tenth of a second can cause them to think more creatively, even when they have no idea they've seen the symbol. 
Creativity is associated with ways of seeing, to borrow a phrase from John Berger, but could our actual visual perception affect creative output? That's what three Australian researchers tried to find out. Trading course credit for their time, 134 undergrads at the University of Melbourne were tested on binocular rivalry. Using a guide to five major personality traits, the researchers were especially interested on openness, which "predicts real-world creative achievements, as well as engagement in everyday creative pursuits."


Binocular rivalry. Image: Luke Smillie and Anna Antinori, University of Melbourne.
Two different images—in this case, a green patch and a red patch—were simultaneously presented to each eye of the participant. In some cases, "rivalry suppression" occurred, in which both images seem to blend to form one patchwork image. The researchers concluded: 
Across three experiments, we found that open people saw the fused or scrambled images for longer periods than the average person. Furthermore, they reported seeing this for even longer when experiencing a positive mood state similar to those that are known to boost creativity.
The more open you are, the more you see, which is why researchers have long used the following video to highlight the dangers of inattentional blindness—being so focused on one task you engage in a sort of tunnel vision (like stopping your car in the middle of the street to text). 
Thanks to neuroplasticity reorienting perception is possible at any age. How we see influences what we see, a bi-directional process that involves both inner beliefs and outside stimulation. As it turns out, our eyes have more influence over our mind than we might have believed. As psychiatrist Norman Doidge writes:
In the visual system, neuroplastic change begins not in the brain but in the eyes.
Doidge warns that too much screen time is limiting our perceptual relationship with the world, which therefore impedes our brain's ability to change. You cannot isolate your mental processes from your environment. By the same logic, your environment greatly influences your thoughts. Creativity is only one example of how we process stimulation, but it proves to be an important one for both survival and sheer enjoyment. If you want to be more creative, you have to open your eyes.
The Australian researchers cite cognitive training interventions and even psilocybin as potential catalysts for cultivating openness and thereby stimulating creativity. They also warn that too much openness has its own attendant dangers, such as hallucinations and other aspects of mental illness. As in the unusual uses test, your visions have to have some potential application in reality to be of any use.
--
Derek's next book, Whole Motion: Training Your Brain and Body For Optimal Health, will be published on 7/17 by Carrel/Skyhorse Publishing. He is based in Los Angeles. Stay in touch on Facebook and Twitter.