Scientists are supposed to reach their conclusions after doing research and weighing the evidence but, in economics, conclusions can come first, with economists supporting a thesis that fits their moral worldview.
A trader rubs his face while working on the floor of the New York Stock Exchange October 7, 2008 in New York City. (Photo by Mario Tama/Getty Images)
Two questions: is it good or bad that professional athletes earn 400 times what nurses do, and is string theory a dead end? Each question goes to the heart of its discipline. Yet while you probably answered the first, you'd hold an opinion on the prospects of string theory only if you've studied physics. 
That annoys economists, who wonder why everyone feels free to join economic debates instead of leaving them to the experts, as they do with physics or medicine. What economists don't usually admit is that, on a range of topics they examine, they often had an answer to the question before they began their studies. Scientists are supposed to reach their conclusions after doing research and weighing the evidence but, in economics, conclusions can come first, with economists gravitating towards a thesis that fits their moral worldview.
That shouldn't surprise us. Economics has always been an ethical and social exercise, its purpose being to produce the rules by which a community organises its production. It's not accidental that Adam Smith, whose work The Wealth of Nations (1776) is often seen as the founding text of economics, was a moral philosopher. Yet ever after, it was the holy grail of economists to make their art into a science, using it to uncover the codes supposedly buried in their heart of human existence. They experimented with mathematics and pondered Charles Darwin's revolution in biology, but it would be the late 19th century before economics finally found a model for itself. It found it in physics.
Alfred Marshall, one of the architects of the 'marginal revolution' that gave birth to modern economics, no doubt had the predisposition that inclined him towards a physical view of the world. A former seminarian who enjoyed unwinding with long walks in the Scottish highlands, he was undoubtedly attracted to the view of a universe that was inherently orderly. Yet the marginalists had another reason to adopt the physical view of the world. Physics was then emerging as the most canonical of the sciences. As a model, it had no rival. Besides, with a few basic assumptions, the physical model seemed to transfer rather neatly to human behaviour.
Think, for example, of that high-school lesson on energy transfer. You stick a piece of hot iron into a bucket of cold water, steam rises, the rod cools, and the water warms until the two eventually reach the same temperature: equilibrium. Well, you can similarly think of the hot iron as a shopkeeper, the bucket of water as a customer, and energy as money. The item the shopkeeper has to sell is hot – everyone wants it – but, as a customer, your empty purse makes you a bucket of cold water. Either the shopkeeper drops the price to reach equilibrium with you, or waits until a hotter customer, one with a full wallet, enters the shop. That way, the handbag will sell at an equilibrium-price more pleasing to the shopkeeper.
That's sort of how the marginalists conceived of market transactions. Some of the early marginalists went so far as to explicitly liken pleasure, or what they would call utility, to energy. From there, it was a short leap to say market transactions revealed the laws of nature. In the 1930s, Lionel Robbins laid down the basic commandments of the discipline when he said that the premises on which economics was founded followed from 'deduction from simple assumptions reflecting very elementary facts of general experience', and as such were 'as universal as the laws of mathematics or mechanics, and as little capable of "suspension"'. 
Ah yes, general experience. What did Albert Einstein allegedly say about common sense? A funny thing happened on its way to becoming a science: economics seldom tested its premises empirically. Only in recent years has there been serious investigation of its core assumptions and, all too often, they've been found wanting.
Unlike in physics, there are no universal and immutable laws of economics. You can't will gravity out of existence. But as the recurrence of speculative bubbles shows, you can unleash 'animal spirits' so that human behaviour and prices themselves defy economic gravity. Change the social context – in economic parlance, change the incentive structure – and people will alter their behaviour to adapt to the new framework.
That's something that 'physics envy' can't capture – that the social nature of human beings makes any laws of behaviour tentative and contextual. In fact, the very term 'social science' is probably best seen as an oxymoron. In the early years of the neoclassical revival, in the 1970s, the Nobel laureate Wassily Leontief warned against the drift that had begun in economics towards what was subsequently called 'physics envy'. Noting that human data differed from that in the natural sciences by its fluid nature, Leontief said that economists would do better to spend less time perfecting their mathematics, and more time getting down and dirty with their data.
However, he also acknowledged his warning would likely fall on deaf ears. The apogee of economic 'scientism' came in the 1990s, a decade in which economists such as Alan Greenspan were lionised as gurus, Bill Clinton was describing globalisation as a force of nature to which governments had to submit, and whizzkid experts such as Jeffrey Sachs were jetting into one country after another advising former communists how to re-align their countries with this presumed natural order.
Hindsight has revealed the misplaced hubris of that decade, one during which Greenspan helped to fuel a speculative bubble that nearly destroyed the world economy, and the Soviet Union's failed reform knocked seven years off its life expectancy. Many economists, Sachs included, defend themselves on the grounds that their advice was not actually taken: bad politics got in the way of good economics. 
But that only vindicates Leontief's point. Economies are social constructs. That necessarily entails politics. Precisely because economic policies affect them so profoundly, people take much more interest in them than they do in physics debates. The method of economists at the turn of the century was to go through data-sets looking for patterns – economics at 30,000 feet (sometimes, literally). Had they instead taken Leontief's advice, and spent more time on the ground getting to know their subjects, they might have been able to anticipate the ways that politics would affect their models.
Given this willful blindness, the current reaction against economists is understandable. In response, a 'data revolution' has prompted many economists to do more grunt work with their data, while engaging in public debates about the practicality of their work. Less science, more social. That is a recipe for an economics that might yet redeem the experts.

John Rapley
This article was originally published at Aeon and has been republished under Creative Commons.
Is life worse or better than non-existence? And if it is, who is judging? Welcome to anti-natalism, a small but lively corner of philosophy.
Affebook, Wikicommons
Is being born worth it? If you weighed life's pleasure against the suffering and sorrow, do you end up ahead? Gustave Flaubert claimed that he would have cursed himself if he became a father, as he desired to "transmit to no one the aggravations and the disgrace of existence." Fyodor Dostoyevsky was even more bleak in The Brothers Karamazov, writing, "I'd have let them kill me in the womb, so as not to come out into the world at all."
Arthur Schopenhauer was especially pessimistic on this topic: 
If children were brought into the world by an act of pure reason alone, would the human race continue to exist? Would not a man rather have so much sympathy with the coming generation as to spare it the burden of existence, or at any rate not take it upon himself to impose that burden upon it in cold blood?
We can even find this view in the New International Version of the Bible:
And I declared that the dead, who had already died, are happier than the living, who are still alive. But better than both is the one who has never been born, who has not seen the evil that is done under the sun.
Welcome to anti-natalism, a small but lively corner of philosophy that, in our time of climate change, prospects of nuclear war, and divisive populist politics, has been growing of late. Though David Benatar, one of the chief modern architects of this philosophy, may or may not have coined the term "anti-natalism"—he's done "intellectual archaeology" to figure it out, and his jury of one is still debating—his recent appearance on Sam Harris's Waking Up podcast further solidified his stake in this long debated topic: Is life worth living? Benatar says no, at least for the unborn.
According to Benatar, head of the Department of Philosophy at the University of Cape Town and author of Better Never to Have Been, being born is "not always a harm, but always a very serious harm." Summating his philosophy, he continues:
We ought not to bring new people into existence, but I think the view is broader, that we ought not to bring new sentient beings into existence. It's not just the view that it's harmful to come into existence, but a further view that it's wrong to bring beings into existence. 
Harris finds a correlation with Buddhism. According to a translation of Buddhist texts by Sir Hari Singh Gour, Buddha claimed that men are ignorant of the suffering they unleash; existence is the cause of old age and death. If man would realize this harm he would immediately stop procreating. That might offer insight into why Buddha named his own son Rāhula, which means "fetter" or "impediment." Of course, Buddha had his son before embarking on his legendary quest, so selfishly the name implies Rāhula was getting in the way of his father's search for enlightenment. 
Morals are a critical component of Buddhism, as well as the founding principle of anti-natalism. Benatar believes there exists "an asymmetry of values between the good and bad things in life." When we consider the uninhabited corners of the universe (which would be most of the universe), we don't consider the absence of good that could be out there. But if we were to contemplate that suffering does not exist, for example, on Mars, we would think it positive that the beings that don't exist have escaped suffering. Benatar focuses much energy on this perceived absence of pain. 
Harris mentions that Benatar's observation is directly in opposition to philosophers working in existential risk, the idea that a catastrophic event would drastically curtail or end human existence. Harris cites Oxford philosopher William MacAskill, who says the greatest possible wrong would be to do something (i.e. nuclear war) putting us at risk of self-annihilation, which is wrong because it closes the door to all the untold goods that exist after untold years of creative involvement with the cosmos. Harris believes those hypothetical losses are equally important to any suffering that might be wiped out.
Harris then speculates on what it would take to create a "life worth living," which Benatar calls "an ambiguous sentiment." Benatar distinguishes between a life worth starting and a life worth continuing. Missing that ambiguity makes his fundamental point impossible to understand, as he is not advocating for suicide. As to bringing others into existence, however, the bar for starting a life must be much higher than it currently is. 
If you're thinking about bringing someone into existence, you're not just thinking about when they're young, but also when they're in their eighties. Parents don't think about the cancer that will ravage their future child's body decades after they themselves die. 
Benatar draws an analogy to a play you were looking forward to seeing. You buy tickets and attend the show, which turns out subpar. If you had known in advance that it was not what you thought, you would not have wasted your time. Again, this is in alignment with Buddhism, only from that perspective it's your perception that needs to change; you don't necessarily need to wipe the slate clean. 
Harris continues to search for benefits. There's no telling how beautiful life could have been if you're not willing to give it a shot in the first place. Turning the lights out in a universe with the potential for beauty is not as bad as bringing life into a world that is purely hell, but that's not the situation we find ourselves in at this moment. We don't know how good life can be, at least not in our current experience. 
This, Harris believes, is an especially important question as we design artificial intelligence, as we might build minds that suffer to degrees we cannot even understand without being aware that we've done so. We have the potential to create hells inside of our computers in our ignorance.
Harris, of course, leans heavily on science, though Benatar says that the suffering of now isn't worth it to the many generations that will continue to suffer for a potential benefit a thousand years from now. While Harris states there are many potentially better existences than non-existence, Benatar simply cannot imagine any possible existence that is better than never having existed. 
The two-hour conversation is exhilarating and exhausting, as the same ground is covered through numerous analogies. But, like in Buddhist debating traditions, those details are necessary. Anti-natalism is not a philosophy that can be summated in an elevator pitch, especially given that it goes against our most base biological impulse. Tell almost any parent that their child should not have been born and a reasoned response is not forthcoming. 
Happily the conversation never becomes heated, a feat in a topic this emotional. Harris is always a reasoned debater while Benatar has tread this territory for decades. When Harris mentions those who grow from their suffering—many people come out the other side of pain with unforeseen cognitive and emotional benefits—Benatar concedes that your perception of existence shifts your understanding of reality. If you perceive your life to have grown richer from an experience, it did. 
In the end, though, the suffering still isn't worth it. Benatar invokes rape victims. You can take that experience and help others through counseling and therapy, but would the rape be valuable enough given the suffering it caused? It is an analogy of a bigger question about existence the living will continue to grapple with, but if you ask Benatar, it is the unborn who benefit most. 
--
Derek is the author of Whole Motion: Training Your Brain and Body For Optimal Health. Based in Los Angeles, he is working on a new book about spiritual consumerism. Stay in touch on Facebook and Twitter.
Coercion requires justification. How can we justify the invisible walls of our visa policies?
A mural of U.S. President Donald Trump is displayed on the side of a home on January 27, 2017 in Tijuana, Mexico. U.S. (Photo by Justin Sullivan/Getty Images)
A large portion of the world's population lives in conditions that are hard to fathom for people in developed countries. Many of those living in extreme poverty would gladly move to the United States, the European Union or Australia if given a chance. In light of this, how should rich countries design and enforce their immigration policies?
The figures for world poverty are staggering. According to the latest estimates from the World Bank, some 2.1 billion people live on less than $3.10 a day, adjusting for purchasing power. This means that, in their respective countries, they have only what $3.10 would buy them in the US.
It is hard to imagine living, even in the least expensive locales in the US, on $3.10 a day. What could you eat? Beans and rice bought wholesale maybe. You might get to buy some clothing once a year. You certainly wouldn't be able to afford rent – you'd have to squat somewhere. Compare that with the US poverty line of $24,000 a year for a family of four. That ends up being more than $16 per day per person. Poverty lines in the EU set a relatively high bar too; in Germany, the figure comes out to about €22,500 a year (c$25,000) for a family of four.
Life is much, much better in the US or Germany than in many parts of the world, even for these countries' poorest inhabitants. And it's not just a matter of income – developed countries offer a much better life in terms of free schooling, infrastructure and the like, compared with Ethiopia or Bangladesh.
Now imagine you are one of those 2.1 billion people. Let's say you live in Ethiopia, on less than $3.10 a day. Would you want to move to the US or the EU if given a chance? Of course, it would be irrational not to. You'd achieve a much better standard of living, even if you worked at a minimum-wage job. Your children would gain access to vastly better schooling and would not have to work to support the family. You would not have to worry constantly about having enough food to eat.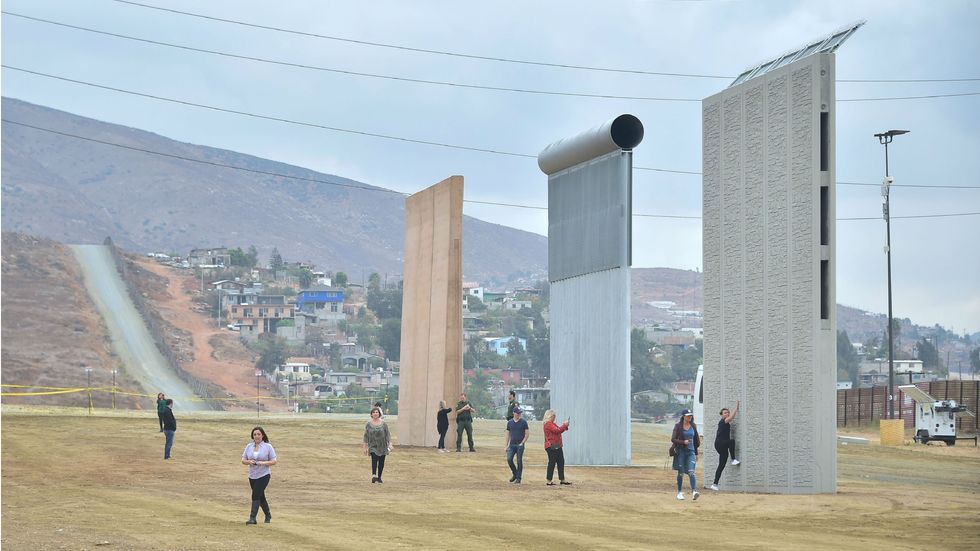 But migrating to the rich world is not so simple for you. For instance, in order to move to the US permanently through legal means, you need to get a work visa or a permanent residence visa. And, for that, you need to have family in the US (though, depending on the relation, this option can take more than a decade), or be working in a high-skill occupation with an offer of employment, or just luck out via the Diversity Visa Lottery system. There are other ways, but they require applicants to have been in extremely specific circumstances – for instance, there is a permanent visa for translators who worked for the US army during the wars in Iraq and Afghanistan.
Suffice to say, none of these options are widely available to people living in poverty across the developing world. Still, you could try to move to the US without a work or permanent residence visa – that would mean staying in the US illegally once you enter.
But this is extremely hard to do if you're from a place such as Ethiopia. In order to board a plane to the US, you'd need a US tourist visa, at the least. And, to get such a visa, you'd need to prove that you don't intend to abandon your residence in Ethiopia. How would you prove this? You'd need to show that you have financial and social ties to the country strong enough to make it irrational for you to abandon your residence there. But if you're living on less than $3.10 a day, you are bound to have a hard time proving this. For the poorest people, it's extremely hard to get tourist visas to the US – even putting aside the high application fees. The EU nations, Australia and other rich countries similarly require tourist visas for individuals from the developing world.
The reason why many of the world's poor do not migrate to a developed country, then, is that they're stopped by a system of visa policies and airport and seaport security measures – invisible walls, so to speak.
Few people seem to be aware of or bothered by this. There are, of course, scholars and activists who believe in fully open borders. The philosopher Michael Huemer at the University of Colorado Boulder has been an influential proponent of the view. Libertarian-minded economists such as Bryan Caplan at George Mason University in Virginia also advocate for open-border policies. But such voices are in the minority.
The notion of building and maintaining physical border fences is a divisive one. A recent Pew poll found that the majority (62 per cent) of Americans oppose the construction of a wall across the southern border. And the construction of border fences in the EU following the recent migrant crisis sparked controversy too.
But if the system of visa policies and airport security is justified, why are border fences not justified? Mere geographic proximity is not morally relevant. The fact that an individual likely to immigrate via the southern border is geographically closer to the US than the Ethiopian should not have moral significance. Thus, if the reason for not having a southern border fence is that the US should allow poor people to have a chance at a better life, then there's no moral reason why this opportunity should be given only to the poor who happen to live nearby.
It's unfair to the Ethiopian, or Bangladeshi, that a porous land border allows Meso or Latin Americans without the required documentation to enter and stay in the US. The Ethiopian or the Bangladeshi, by contrast, faces the more imposing and stringent hurdle of air travel and airport security.
Coercion requires justification. Airport security and visa policies effectively coerce the Ethiopian to stay out of the rich world's territories. But if other individuals who do not have the documents required by law can enter these countries via lax land-border security, the justification becomes weak. The Ethiopian might ask: 'Why are you stopping me if you're not stopping them?' There is no morally justifiable answer.
If, as most Americans believe, a border fence is not justified, then neither is the current system of visa policies that stops many of the world's poorest people from moving to richer countries.
With respect to border policy, the status quo is morally incoherent. Either the rich countries of the world should embrace fully open borders (perhaps with exceptions for certain kinds of criminals), or they should enforce land borders just like the air and sea routes.

Hrishikesh Joshi
--
This article was originally published at Aeon and has been republished under Creative Commons.
Ever heard a story that made you sick to your stomach? There is neurological wizardry at work that makes our sense of morality so visceral—and flawed.
Have you ever witnessed something that made you sick to your stomach? Have you listened to a story so evil that you felt you might faint? Humans are different from other animals because we have a mind for symbolism. This knack for metaphor complicates our lives, and that is evident at a neurological level. Robert Sapolsky, professor of biology and neurology at Stanford University, explains that our insular cortex evolved to teach us to feel disgusted by things that would harm us: the taste of rotten fruit, the smell of infection—those triggers set off a visceral reaction (like nausea, gagging, vomiting). Gradually, our societies developed a concept of moral transgression but evolution didn't keep pace. Rather than evolve a new brain region to process moral disgust, it was (and is) funneled through the insular cortex. Our bodies can't tell the difference between moral and visceral disgust, which is why we very often mistake things that are strange to us as things that are bad or immoral. This explains why people are so judgmental about alternative lifestyles, and feel confident labelling other people's decisions as "wrong" and theirs as "right". Awareness of this misattributed impulse reaction can hopefully help us pause and think beyond our faulty wiring. Our moral instincts may be seriously flawed. Robert Sapolsky is the author of Behave: The Biology of Humans at Our Best and Worst.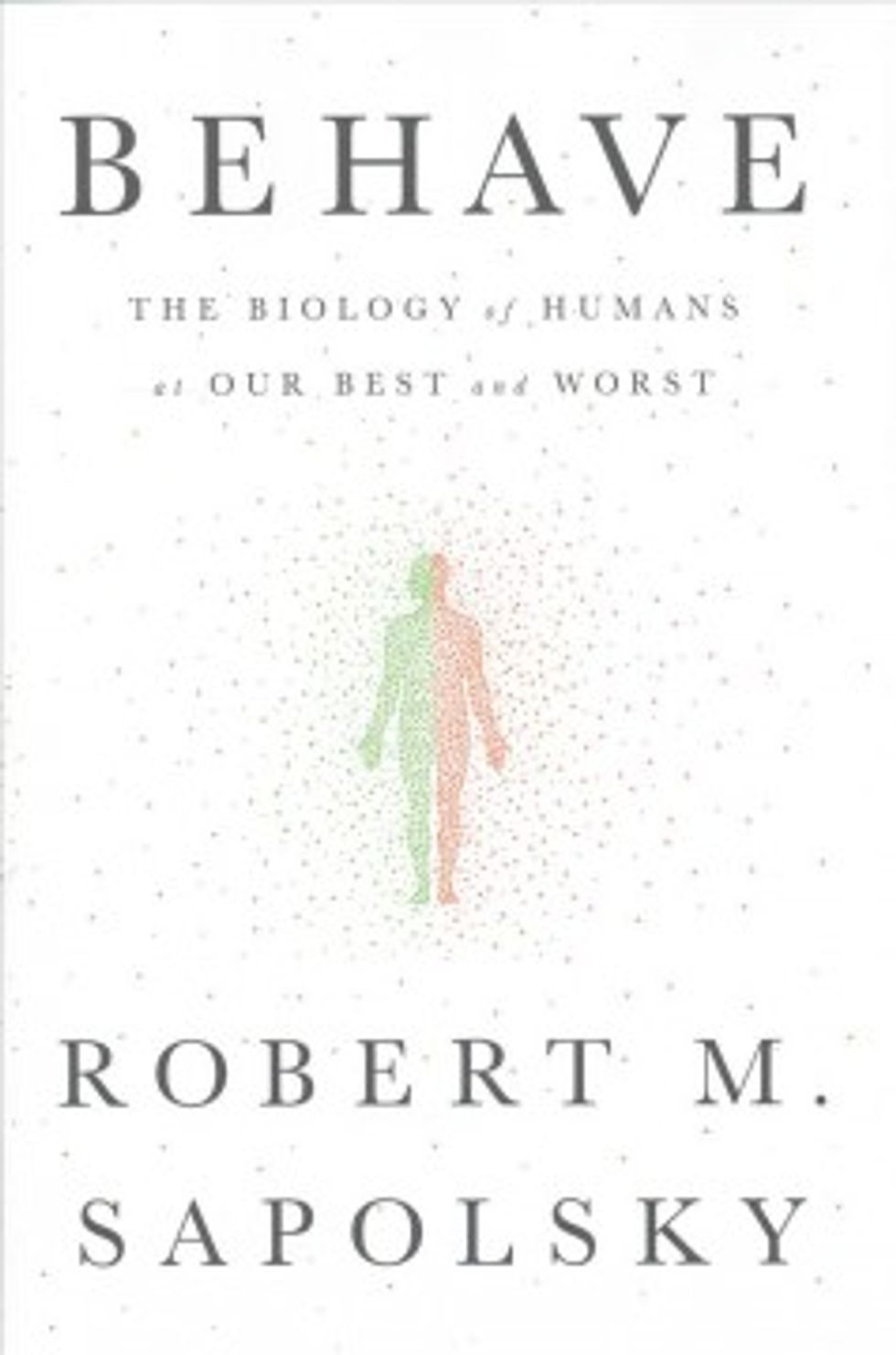 Philosopher Daniel Dennett believes AI should never become conscious — and no, it's not because of the robopocalypse.
If consciousness is ours to give, should we give it to AI? This is the question on the mind of the very sentient Daniel Dennett. The emerging trend in AI and AGI is to humanize our robot creations: they look ever more like us, emote as we do, and even imitate our flaws through machine learning. None of this makes the AI smarter, only more marketable. Dennett suggests remembering what AIs are: tools and systems built to organize our information and streamline our societies. He has no hesitation in saying that they are slaves built for us, and we can treat them as such because they have no feelings. If we eventually understand consciousness enough to install it into a robot, it would be unwise. It won't make them more intelligent, he says, only more anxious. Daniel Dennett's most recent book is From Bacteria to Bach and Back: The Evolution of Minds.