New studies look at possible age limits to the human lifespan.
Credit: Pixabay
Scientists are waging a battle over how long humans can live. Recent research seemed to put the maximum number at 115 years. But a new study seeks to disprove that and claims that there is no such limit. Can we, theoretically, live forever?
Biologists Bryan G. Hughes and Siegfried Hekimi from McGill University analyzed the lifespans of the longest-living people in the USA, the UK, France and Japan from 1968. This included Susannah Mushatt Jones, the last living American born in the 19th century who made it until 116 years, dying in 2016.
The researchers did not find evidence of a top age limit, but left the possibility open that a limit may exist but has not yet been identified. They certainly don't think it's 115. That number may just be a temporary plateau, similar to those recorded in the past, and will generally continue to go up.
"We just don't know what the age limit might be. In fact, by extending trend lines, we can show that maximum and average lifespans, could continue to increase far into the foreseeable future," said Hekimi.
He also pointed out that while there could be a limit, it's also possible there is no limit at all.
"Because we can detect no limit it is possible that indeed there is no limit," added Hekimi. "Average human life span keeps increasing dramatically and maximum human lifespan seems to follow. I see no statistical or demonstrated biological reason how we would know that this must stop."
The average life expectancy is going up in many countries, with women still likely to live longer than men. For the first time ever, South Korean women might live as long as 90.8 years on average within the next 15 years - jumping up 5 years from the current 85.8. The life expectancy in the U.S. is not going up quite so robustly, inching up by 2030 from 82.1 years to 82.3 for women and from 77.5 to 79.5 for men. Researchers blame this fact on rising healthcare inequalities and increasing mortality in certain subgroups. 
Why is life expectancy going up overall? Scientists point to better medical care, technological advancements and improving living conditions as some of the possible factors. How much more can our lifespan expand? The researchers are not placing bets.
"Three hundred years ago, many people lived short lives," explains Hekimi. "If we would have told them that one day most might live up to 100, they would said we were crazy."
He did think it's possible humans may live to 150 years and more, with new scientific breakthroughs.
Other teams of scientists also took issue with the paper arguing for a limit of 115. These scientists argue that not enough data was used for that research or that there's no biological evidence for any limiting statistics. 
If you're wondering, the oldest human we know of was the French woman Jeanne Calment, who lived until 122 years and 164 days. The oldest person currently alive? Violet Brown from Jamaica, who is 117.
You can read the new study in Nature magazine.
Cross 'multi-tasking ninja' off your resume, it's out, say Stanford researchers and other cognitive experts. Here are three tips for transitioning back to single-tasking.
Multitasking. Photo credit: Matthias Weinberger / Flickr
We know multi-tasking is bad for us: we just can't stop doing it. No matter how many times we hear that multitasking causes heightened mental stress, ruins memory and concentration more than smoking pot, and is literally impossible for our brains to do, we still do it.
"As much as people would like to believe otherwise, humans have finite neural resources that are depleted every time we switch between tasks," The New York Times reports. "That's why you feel tired at the end of the day. You've used them all up."
Multitasking is so pernicious because it doesn't feel like a myth. As Psychology Today explains, "When you multitask 'successfully,' you activate the reward mechanism in your brain which releases dopamine, the happy hormone. This dopamine rush makes you feel so good that you believe you're being effective and further encourages your multitasking habit." At first, multitasking appears to give us an enormous hit of that rush, and "that's why it's so hard to stop multitasking," Psychology Today says, "because you've conditioned your mind and body to feel that thrill."
In reality, multitasking splits our focus and gives us a false sense of accomplishment, making us "suckers for irrelevancy," as Stanford professor Clifford Nass put it in his 2009 study: "Everything distracts." ABC News correspondent Dan Harris concurs, as he told us:
In addition to all those deterrents, Psychology Today reports that multitasking can also "make you overly optimistic which means your [sic] less careful about the work you do and more likely to make mistakes." It also makes "the little information we do take in when we're multitasking more difficult to remember at a later stage." The Stanford research backs that up, with study co-author Eyal Ophir saying multitaskers "couldn't help thinking about the task they weren't doing. [They] are always drawing from all the information in front of them. They can't keep things separate in their minds," in a press release.
Those effects seem compounded in college students, since multitasking gave them lower GPAs according to this 2015 Iowa State University study. Neuroscientist and McGill University professor Daniel Levitin explains those myths to us here:
Given all this evidence, it's high time all of us heed the research and embrace monotasking. Monotasking — also known as unitasking or "single tasking," according to The Times — is not the same as mindfulness. Mindfulness cultivates awareness, a focus on the here and now. Monotasking is simply paying attention to, and completing, one task at a time.
If that sounds daunting to you, it can be. But don't worry: you can take baby steps to retrain your brain and reclaim your focus. Buffer co-founder Leo Widrich did just that with these 3 simple steps:
Opening one single browser tab at a time
Brainstorming his daily tasks with a colleague the night before
Changing where he worked at least once a day
All those changes allowed him to maximize his neural energy and processes in a way that not only got his work done, but got it done faster and better than it did when he was multitasking.
If those steps are difficult for you to do at work, focus on the two biggest attention-busters: email and text messages. Inc recommends, "establishing an e-mail checking schedule" to avoid the temptation to check it every time you get an alert.
"Commit yourself to checking emails only three times a day, (maybe when you get into work in the morning, at lunchtime, and before leaving work at the end of the day)." They also suggest you "turn off texting notifications and choose specific times to check your phone as well" in order to minimize distractions during work.
If social media is your biggest distraction, there are ways to fix that, too. "You can get apps which block your social media (and even your email) except for certain times of the day," Psychology Today says. Here's a list from Mashable to get you started.
Whatever you decide, "make sure that you also take breaks in your unitasking because that's when your brain is at its most effective," Psychology Today says. One of the best things you can do during that break to recharge is meditate. Again, mindfulness is not the same thing as unitasking, but because mindfulness helps you focus on the present, it increases your focusing abilities. Here's Stanford neurosurgeon James Doty breaking down the process step by step:
Your ring-to-index finger ratio can tell a lot about what you're good at and even what mental disorders you are prone to.
Hands pressed together.
The eyes may be the window to the soul, but the hands can tell you a lot about a person too. Whether they are calloused for instance, or cotton soft. The fingers in particular can give you further insights. A collaborative study conducted by Oxford and Northumbria researchers in the UK, found that differences in the lengths of certain fingers indicated whether a person tended to be more promiscuous or monogamous by nature. The secret lies with the ring finger in comparison to the index.
After studying 585 North American and British men and women, they found that those who had longer ring than pointer fingers, in either sex, tended to be more promiscuous. While those who had a longer pointer than ring fingers tended to be more monogamous. It's important to note that the study suggests but doesn't prove a biological basis for relationship pattern preferences.
A longer ring finger was associated with more testosterone exposure in the womb, the hormone responsible for the libido in both genders. Men and women have differing levels of each sex hormone. Levels vary greatly among both genders. Some men have high testosterone for instance, as do some women, some men low testosterone, and so on.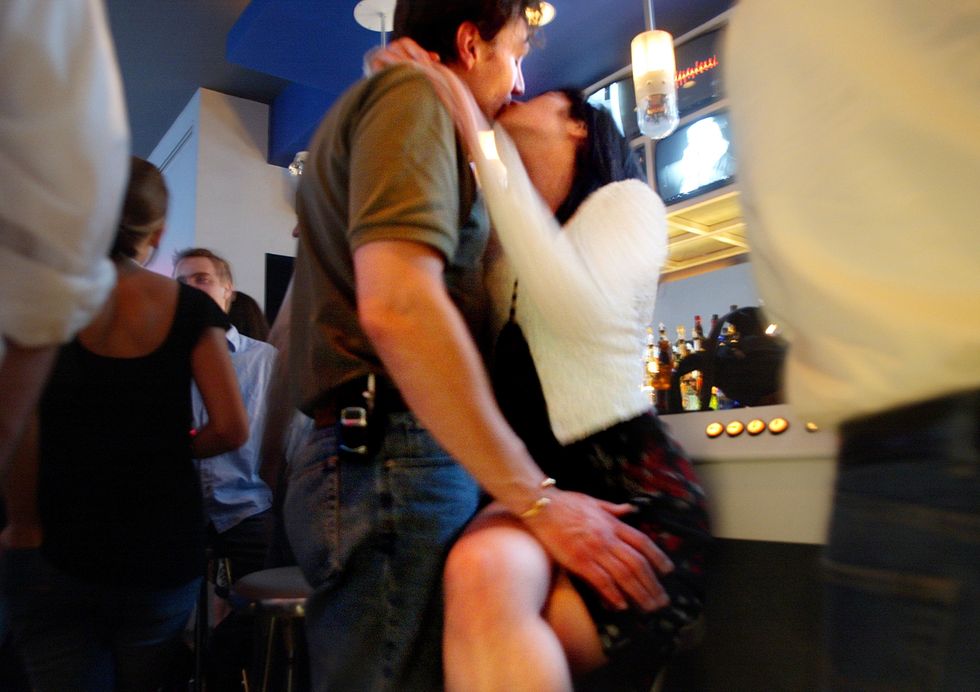 Longer ring fingers were associated with a tendency toward more promiscuous relationships in one study.
A McGill University study, including 155 men, found that those with shorter index fingers in comparison to the ring finger were more agreeable and treated women nicer, than those with longer index fingers and shorter ring fingers. The first case is called a small digit ratio.
This agreeability wasn't reserved for the women they were romantically involved with either, but occurred with female family members, coworkers, and friends, as well. These men, researchers assume, may be more willing to compromise, a trait necessary to healthy relationships. Debbie Moskowitz was the lead author in this study. A professor of psychology at the university, she said that men with a larger ring finger tended to have more solid relationships and were more likely to have children, due to their agreeable nature.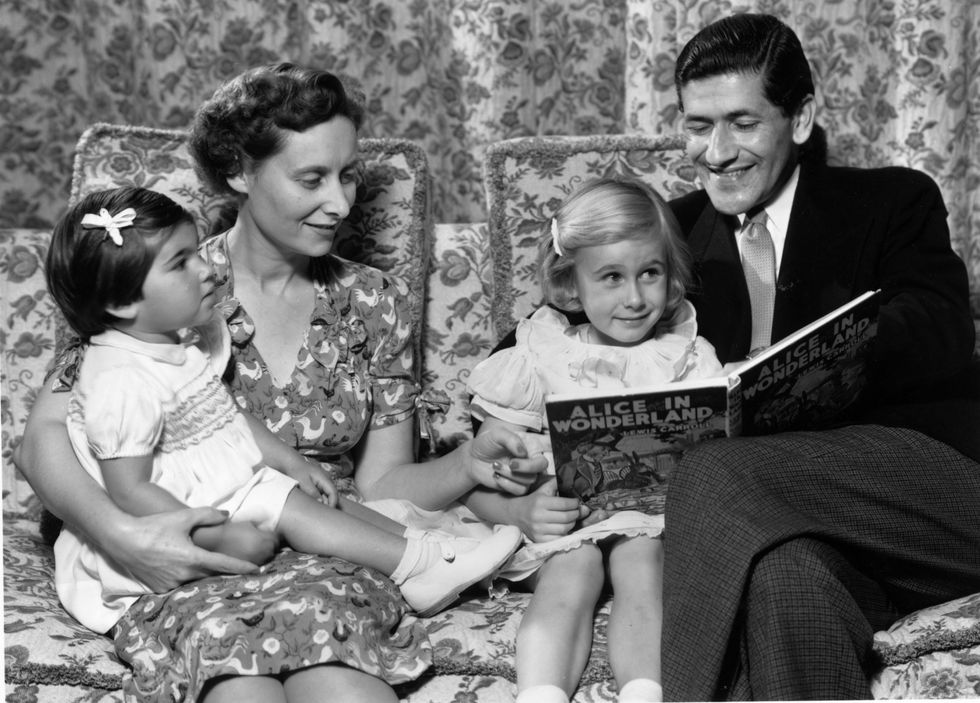 Men with a longer ring than index fingers may be more likely to have children.
In this latest study, neuroscientists at The Norwegian University of Science and Technology (NTNU), found that they could predict whether a person was a good athlete or if they were more of the anxious type, by examining index to ring finger ratios. Both men and women with longer ring fingers are better at spatial tasks, researchers determined. As such, they are better at physical jobs and athletics.
There are drawbacks however to those with a longer ring finger. For instance, they are at higher risk of ADHD, Tourette's syndrome, and autism. These conditions are more prevalent in men. There are also advantages for those with a longer pointer finger. Low testosterone exposure in utero has been linked with better verbal memory. It was also associated with a higher risk of anxiety and depression, issues typically more prevalent in women.
NTNU doctoral student Carl Pintzka completed this latest study for his dissertation. He wanted to associate in utero testosterone exposure with a higher aptitude for physical tasks. He first recruited 42 female participants and measured the length of their index and ring fingers. Next, he gave half the group a drug which would drop their testosterone levels down. The other half received a placebo. Then he gave them various exercises to perform.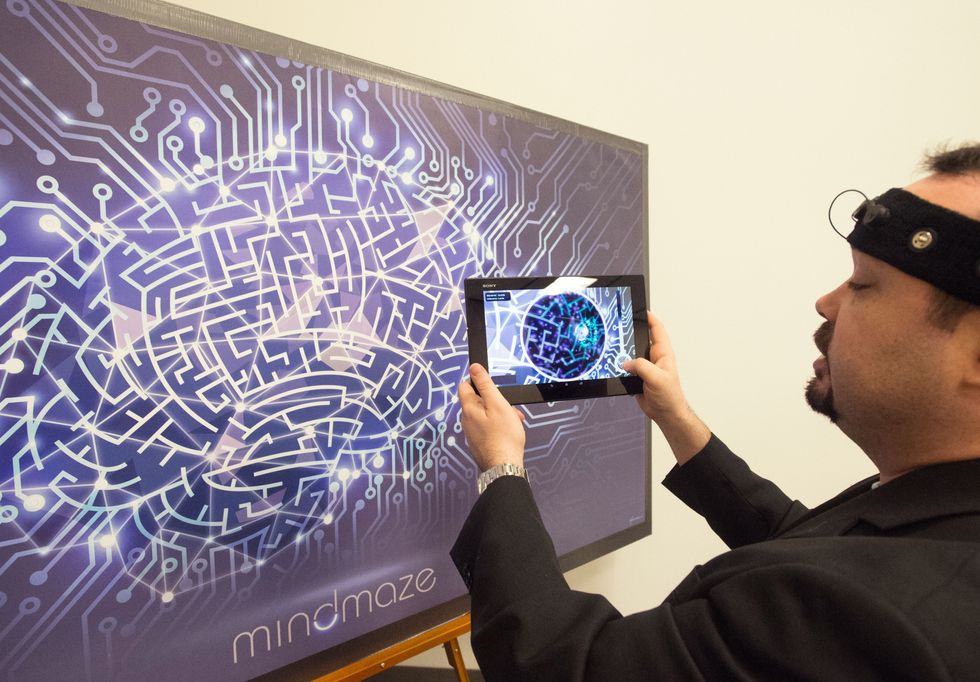 Women in this study were asked to maneuver around a virtual maze, to see if testosterone made them better at it.
By dampening testosterone, Pintzka could evaluate whether or not the hormone affected the women's spacial capabilities. The volunteers had to complete a virtual maze, which included mentally rotating an array of 3D objects. Pintzka said, "The women who scored best on the mental rotation tasks had high levels of testosterone both prenatally and in their adult lives, while those who scored worst had low levels in both."
Further research must be conducted to discover more about this phenomenon and how it may be applied to human health. One thing is for sure: how much testosterone we encounter in the womb and later on in life has a substantial impact on who we are. Pintzka suggests that a larger study would allow for a deeper understanding and a stronger correlation to surface. Until that time, when you take the hand of your loved one, take a look at their ring-to-index finger ratio. It may lend insight into who they really are.
To learn more about what your fingers say about you click here: